You know what's intimidating?  Buying a used gun.
You know what shouldn't be intimidating?  Buying a used gun.
Let's fix that.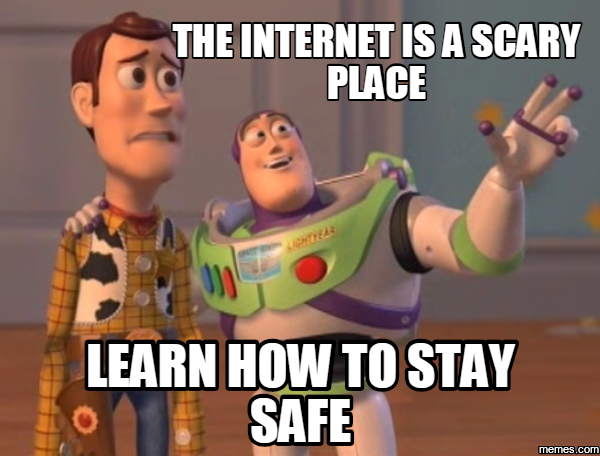 It's natural to be intimidated when trying to buy a used anything, especially when it comes to spending several hundred to thousands of dollars.
But what is so intimidating about buying a used gun in particular?
Well, it could be a piece of junk and broken in one way or another.  You could inherit a gun full of 'invisible' problems that can cause lots of fun malfunctions.  Buying online means you could be swindled.
Let's get into what to look for when buying used, how to avoid getting ripped off, and how to stay safe when meeting strangers.
Table of Contents
Loading...
What to Check When Buying a Used Gun
Let's tackle the ways to avoid buying someone else's problem.  Let's say you find a used gun in a pawn shop or gun store.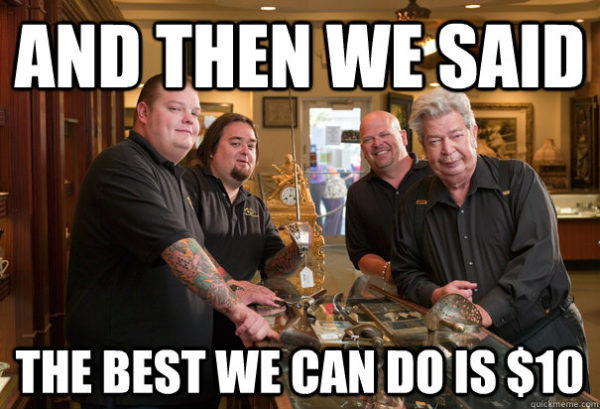 What should you look for to make sure the gun is in good working order?
The biggest sign the gun has an issue is a price too good to be true.  If you see a Glock for $199 then you can expect something is wrong with it.  Outside of that, here are a few things to check for all used guns.
Exterior condition. Examine fit and finish, looking for rust, cracks, pitting.  Keep in mind that minor holster wear or finish issues usually aren't major issues, but anything beyond that can be a sign of problems.

Look closely at any screws, bushings, muzzle devices and fittings on your firearm.  If the gun has been disassembled by someone who doesn't know what they're doing, you'll see scratches or wallowed out screws in these areas.

Make sure that any aftermarket upgrades are installed competently, things like sights, aftermarket triggers, rail systems, etc should be installed correctly.  If these are present pay special attention to them and make sure they are functional and not loose.

Inspect the Bore.  To do this safely you may need to disassemble the weapon in some manner.  Ask permission first and don't look down the wrong end of the barrel.  You want to look for rust, lack of rifling, and pitting.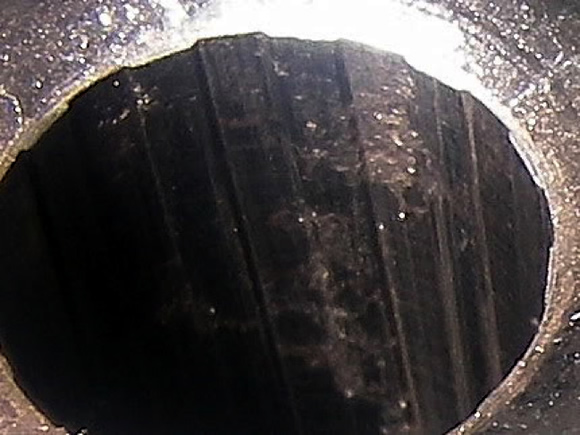 Request permission to inspect the interior.  Inspect the insides of the weapon for the same rust, pitting, etc. you'd check for on the outside. If the seller won't give you permission to inspect the interior, immediately pass!

Ensure controls move freely.  This includes safeties, the magazine release, slide lock/release, etc.  Make sure the slide or action can move forward and rearward smoothly.

If the gun has a single-action setting ensure it moves smoothly and locks into place.  With the hammer to the rear apply some forward pressure to it, the hammer should not go forward due to pressure.  This applies mostly to a revolver, but also AR-15s and other modern sporting rifles.

On a pistol, examine the slide to frame fit.  It should never rattle excessively

On a revolver ensure the cylinder latch is in good condition and moves freely, without chips of rattling.

On a revolver ensure the forcing cone is not damaged excessively.  Minor erosion is normal.
Warranty
First, off if you are buying a used gun from a company with a solid warranty or a solid history of good customer support you are usually good to go.
Researching a company's policy on warranty work for secondary owners is the key.
I was once traded a WASR 10 for a SIG 556R because the SIG had issues.  I called SIG, spent thirty dollars to send them the gun, and they fixed it for free and sent it back.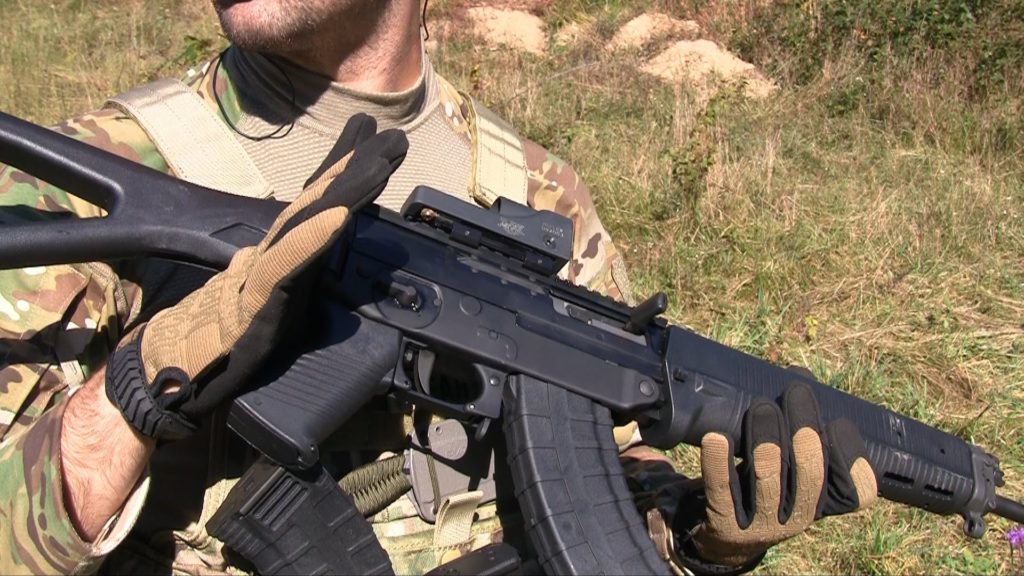 If the company is well known for its warranty and customer service, the gun should be good to go.
Reputation Matters When Buying Guns
When I buy a used gun from my favorite gun store I don't worry too much about the weapon.  This is because I trust my local gun store not to purchase and carry junk.
I also go out of my way to follow proper gun store etiquette when in their store, so they don't mind putting up with me.
When I have a problem or a question regarding one of their used guns, I don't mind going to them, and they don't mind helping.
This is simply due to my personal relationship with them, and their stellar reputation.  I mention this because we live in a world of constant online reviews, so take a moment to check out the gun store you are considering buying from in person as well.
Building a personal relationship with the actual person behind the counter at your local gun store can be invaluable for newbies and old gun hands alike.
When in doubt, ask around the gun range, or ask a friend who lives in the area who you know has a good sized gun collection…chances are they'll have some insight.
Research the Gun First
Let's you come across a gun at a great price and it interests you.  It's used and you don't know too much about it.  
Major companies like Smith and Wesson, Glock, Sig typically release some reliable and well-made firearms.  However, there are plenty of smaller companies releasing great guns too.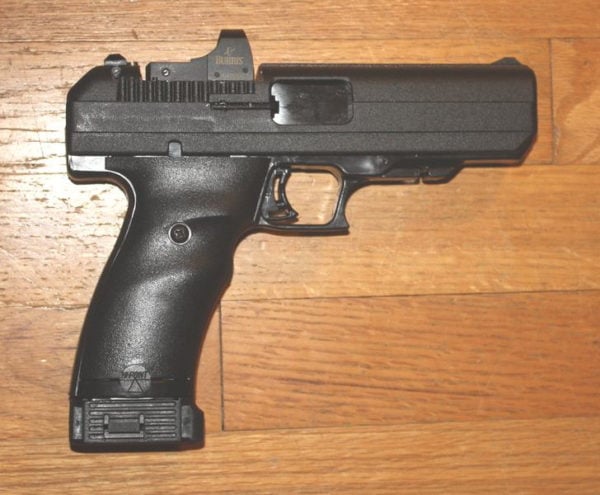 If you run into something like the Canik TP9 used for a great price what do you know about it?  Researching online says it's a good gun, well made and reliable for the price.  Now, what if you run into the USFA Zip 22 LR….. I would certainly recommend researching that firearm before purchasing.
Buying Guns Online
Buying guns online are often quite intimidating.
If you are looking to buy from an established website like Prepper Gun Shop or Bud's Gun Shop you can likely put away your fears.
These companies are established and not looking to rip you off and they are FFL holders themselves.  Now if you are looking to buy guns through an individual online and have it shipped to an FFL here is where you can run into trouble.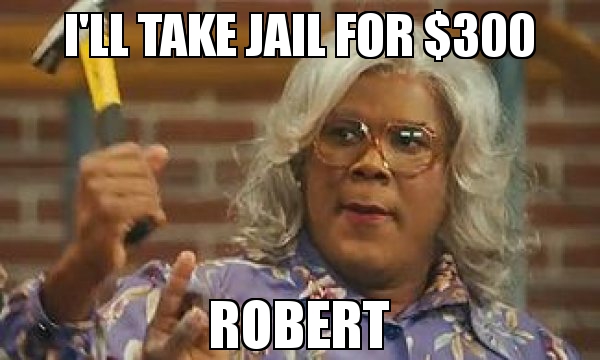 Let's just say you found a gun on any of the popular websites like Armslist.  (It is against Craigslist rules to sell guns, don't do it.)
You want to buy the gun and the seller is willing to ship.  First things first, if the price is too good to be true it's probably a scam.
Armslist is a haven for scammers advertising guns well below their market value hoping for you to send a money order they can disappear with.
The key to avoiding this could be asking to see a photograph of their ID and making out the check or money order only to the name on the ID.  If something goes sideways, you'll have a copy of who they are with an address.
I'd also recommend a USPS money order since the Postal Service are quite strict about fraud.  I would also never send a money order to a P.O. Box, only a physical address.
Even with these steps in mind, I prefer to deal on Auction Arms, Gunbroker, and Guns America.  Here the users can be verified through several different means and will have a reputation in the websites in many cases.  This is typically a safer route.
Buying Guns Face to Face
Face to face transfers is another insanely popular way to buy used guns. Websites like Armslist allows users to connect to buy, sell, and trade firearms.  Face to face transfers is a safe way to buy used firearms from an individual.  
In these cases, you get to examine the gun, hold it in your hands, and really evaluate it before you buy it.  In many cases, you can even get the person you're buying from to meet you at the range first.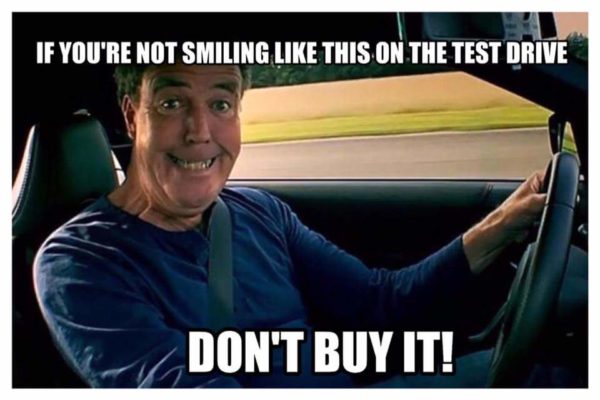 There is some danger to meeting face to face for any sale.  People do get robbed when doing face to face sales of pricey items all the time. There is no reason to think gun sales are going to be immune.
I recommend meeting in very public locations.  My personal favorites are across the street from a police station and at your local gun range.
Some cities have also set up designated parking lots with surveillance cameras in public locations, these can be excellent areas to do sales. I generally would not advise going alone for one of these sales, and bringing a friend is always a good idea if possible.
You can also go through a Federal Firearms License and pay for a transfer.  This will involve a 4473 and background check.  FFLs are gun stores and will charge for this service.
In some states with Universal Background checks, this is an absolute requirement, and transfers are illegal without going through this method.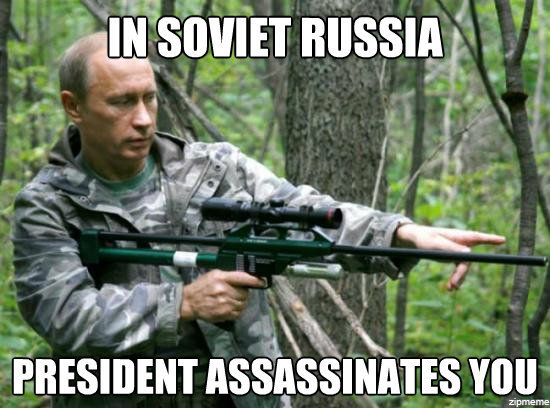 Legal Stuff
Finally, legally speaking, you really need to understand your local laws regarding buying guns.  If the gun is coming from out of state or being shipped to you it must go through an FFL. If you are looking to purchase a Title Two, or NFA weapon, you'll have to go through a SOT.  In general, that is all you face to worry about on a federal basis.
State laws are an entirely different beast.  Some states will require a background check for all firearm sales.  Others do not.
Some states may make it difficult or even impossible to transfer certain weapons in the State.  California has a roster of supposed "Safe Handguns," and a strict assault weapons ban, so sending or receiving restricted firearms and even some magazines to this state is illegal.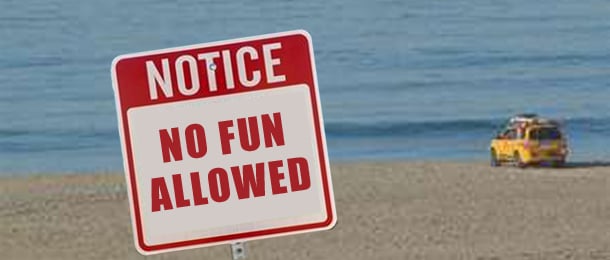 You should understand your state laws, and what you can own and have shipped to you.
Ease your Fears
Buying a used gun shouldn't be a major headache. Going in with a little knowledge of what to look for, the law, and how to be safe about it makes a big difference. The more you know the safer you'll be when it comes to buying used firearms. In fact, It's where you can find some real treasures.
If buying used isn't your bag, there are lots of great online retailers that can ship what you're looking for to your local gun store! Just take a look at the Best Places to Buy Guns Online.
What about you? Any good stories or treasures found when purchasing used? Any horror stories out there? And check out our top picks for guns & gear in Editor's Picks.