Your local gun shop (LGS) not cutting it with their selection or price?
Try buying your guns online instead!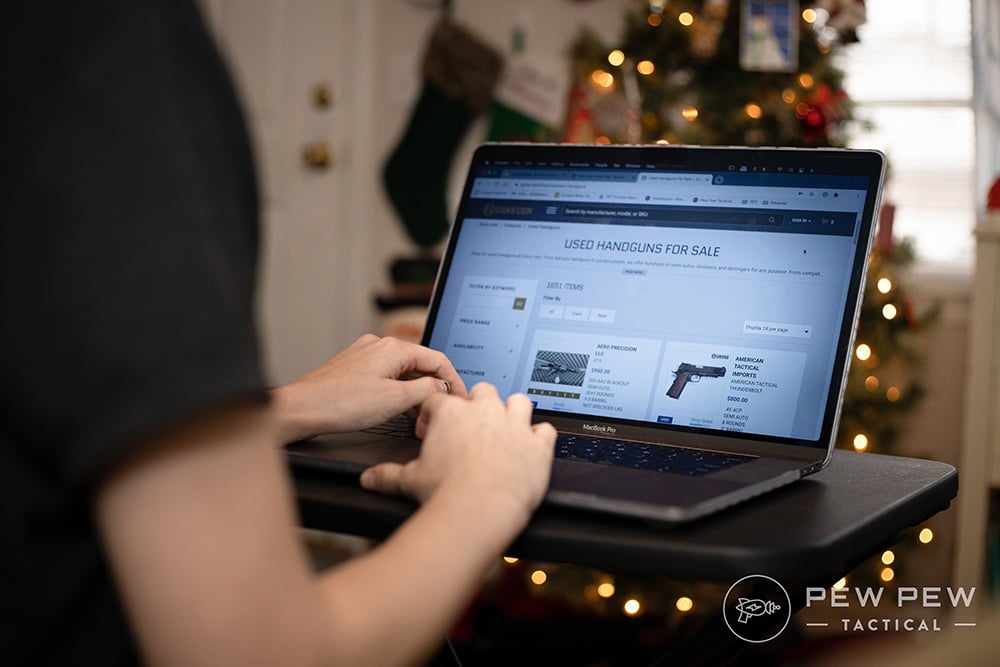 And remember…it will not ship directly to your house without a background check.
You'll have to ship to your local shop/dealer with an FFL (Federal Firearms License) and follow the normal procedure for your city/state.
More questions on HOW and WHY to buy online? Check out our guide.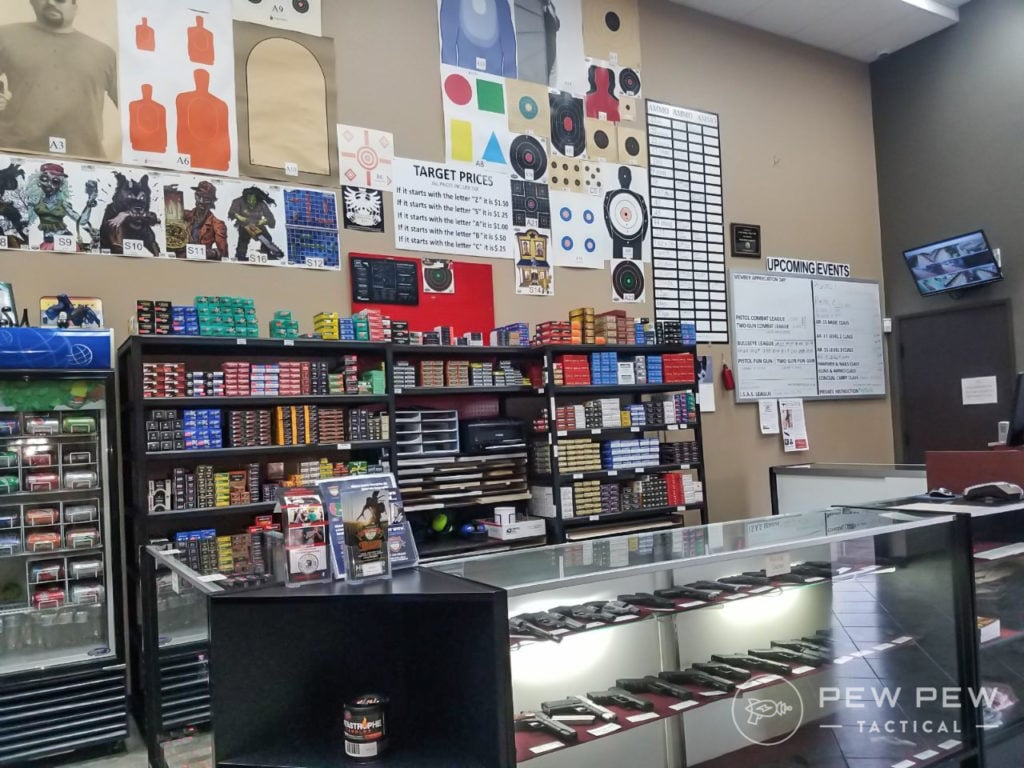 Instead…we're going to cover WHERE to buy your guns online. There's a bunch and here's our list that we've bought from personally and have been treated right!
We're going to break them down in categories so you can pick the perfect one for you
Big outdoor retailers
Auctions
Pure online stores
Face to face listings
Best Online Gun Stores
1. Palmetto State Armory: Low Prices & In-Stock
What might be the go-to nowaways…
Yes, we love PSA's AR-15s…as well as their other guns. Link to our PSA Review Section.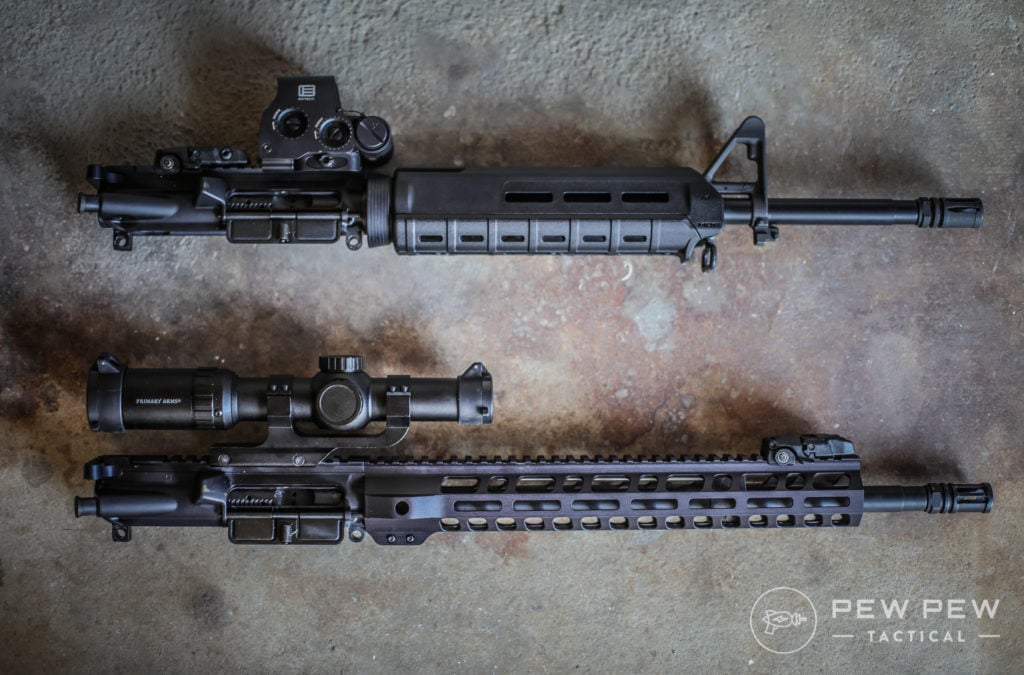 But did you know Palmetto State Armory now carries tons of popular handguns and rifles too?
It looks like they get all the new guns right on time.
And sometimes there's really really good deals on older (but still great) stuff. My guess is they buy a whole bunch of one thing at a time and pass on the savings.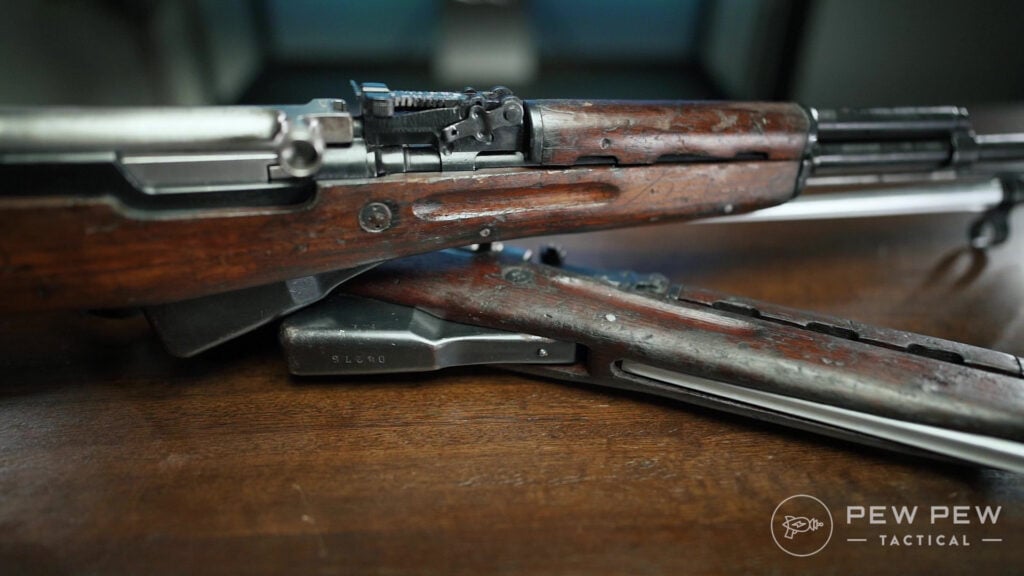 2. Brownells: The Big Store
Brownells is my go-to for firearm accessories and specific tools. But it's also one of my favorites for actual firearms. They have almost all of the popular handguns and rifles in stock and ready to go.
Prices are near MSRP but non-gouged but you can still score a great bargain if you keep an eye out for deals.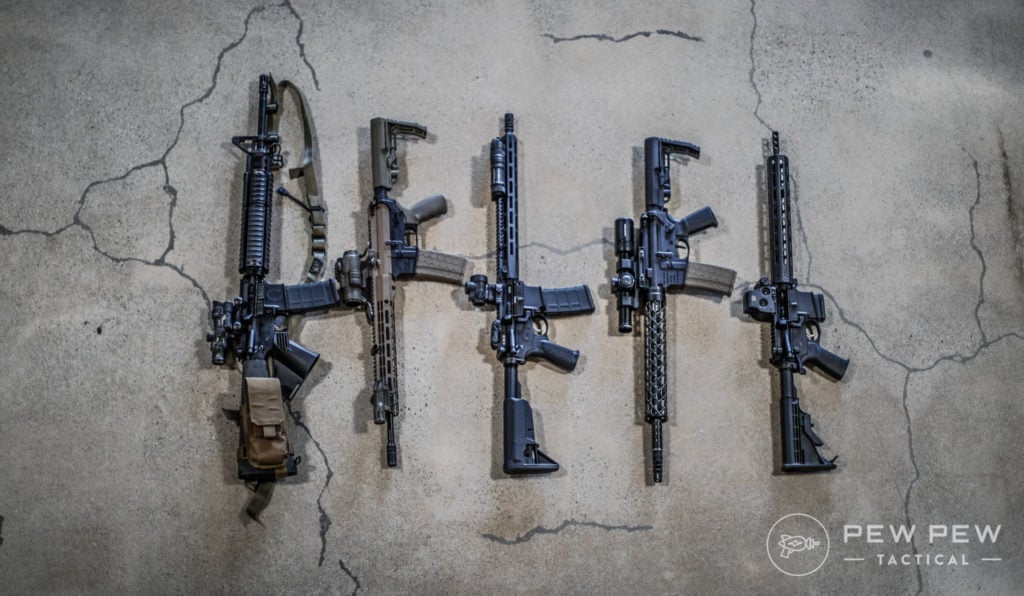 Plus they've brought back monthly coupons based on order amounts.
I also get most of my upgrade parts from them too.
Since they are such a big store, you get the peace of mind that you won't get ripped off and that if there's anything wrong they'll take care of it.
3. Kentucky Gun Company: The Massive Online Gun Shop
Known more as "Kygunco" since that's their website.
Tons of gun selection with things that are actually in stock. Plus decent shipping times.
Oh and one of the most important things…they are super competitive in their pricing. Especially when you can save 3% by using their "text a check" method of payment compared to a credit card.
Chances are someone already bought from them before and had the gun shipped to your receiving FFL…so it's already in their system.
4. GrabAGun: Great In-Stock Selection

We became enamored with GrabAGun a little bit more recently since they always seemed to have the guns we wanted in-stock when other guys didn't.
They tend to keep very popular guns in stock too like your Sig Sauers and your Glocks.
But we're also loving that they have a good selection of AK-47s.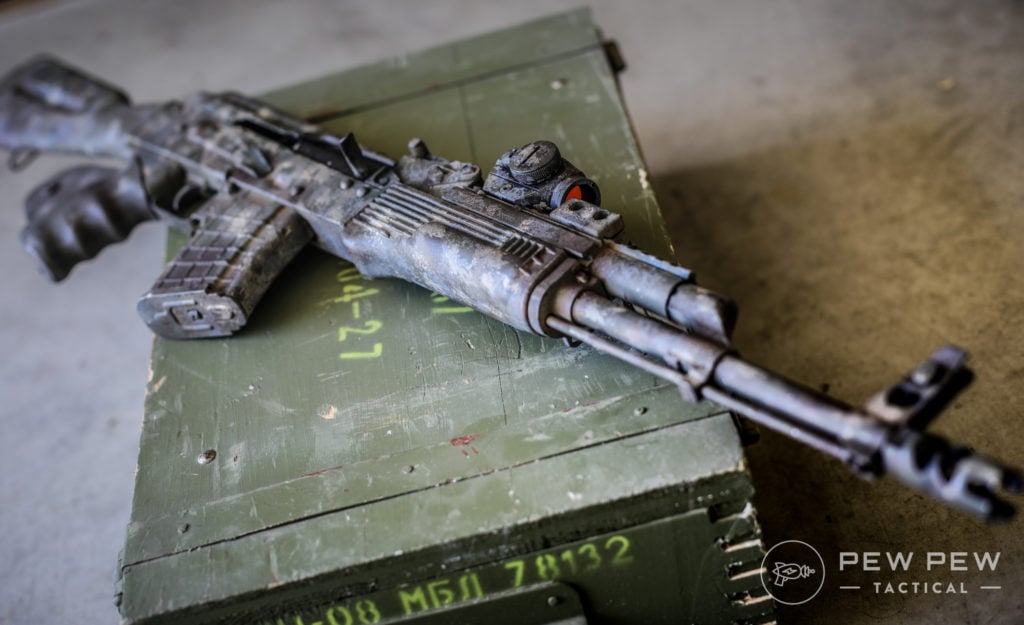 5. Gunbroker: Auction Route
If you're looking for a screaming deal or something rarer…you'll have to go the auction route. And Gunbroker is the biggest one out there.
Since it's an auction you'll be dealing with individual sellers. I would recommend going with a well-rated one since they've gotten it all figured out.
You'll likely have to pay for shipping and also some sellers won't accept credit cards (or will charge 3%). Plus you'll probably have to send in your FFL information since the chances are slim that the specific seller has sent a gun to your specific FFL.
6. Armslist: Face to Face

Ah…the world of private firearms transfers.
Armslist is where people post of their wares and you message to meet them up and complete the transaction.
It's worth noting that Armslist charges a $6.99 membership fee to join which allows you to message sellers and post your own guns for sale.
Check out our guide to staying safe and getting a good deal if you're unfamiliar.
7. Sportsman's Warehouse: Lots of Selection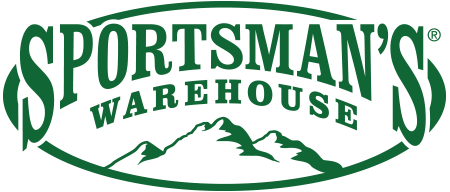 Sportsman's Warehouse is another overall good place to buy guns online.
They get on the fast track for new guns (probably because they sell a lot) and have many of the most popular guns in stock.
I've ordered from them before and had a little trouble with CA tax issues and my FFL, but I chalk it up to a very specific set of circumstances.
8. Rainier Arms: Cutting Edge
Want the highest-end tricked-out pistol, rifle, or shotgun?
Or how about some NFA items like silencers and SBRs (short-barreled rifles)?
Check out Rainier Arms.
They've got a stellar reputation in the business and I've personally visited their shop and warehouse. They've got their system down and will take care of you.
9. Rifle Gear: Local Favorite
If you're in Southern California (and now Texas), you've probably stopped by Rifle Gear's sweet store. But their online gun store also boasts some of the best selections of handguns and long guns I've seen.
As an added bonus for California folks…they have an easy to use "CA Legal" search function for figure out which handguns are roster friendly and which rifles are assault weapon compliant.
10. Euro Optic: Sniper's Paradise
I've already written about Euro Optic as the best place to get high-end scopes.  But their selection of rarer guns, especially in the precision rifle department, is also impressive.  If Desert Tech and Accuracy International are in your sights…go with Euro Optic.
I especially like that you can call in and ask questions and someone knowledgeable will answer. This is an outfit run by people who love what they sell.
11. Guns.com: Trusted Used Guns
One of the best places for news and reviews…Guns.com recently stepped into the world of used gun sales.
And we've got to say…the prices are pretty good.
Plus you've got the peace of mind with a large company that has its own appraisal and inspection team.
We put in an order ourselves and documented the whole process in our review here.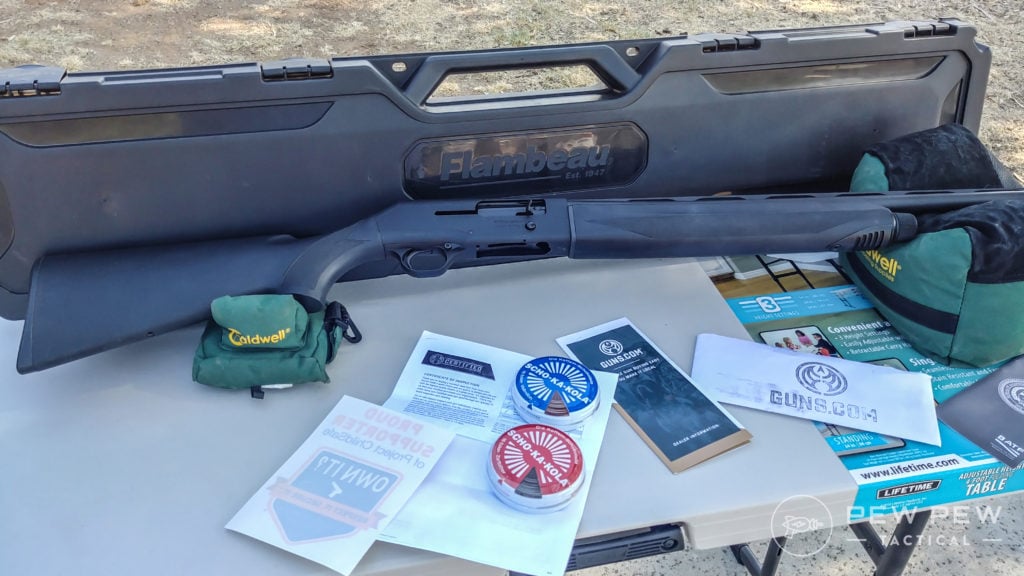 Conclusion
If your local gun store isn't up to the task or you want to try and save some dough…buying a gun online is the way to go.
How did we do on our list of the best places? Any that you think we should have put up instead? Check out our guide to the Best Places to Buy Ammo Online.