These days, you can buy pretty much anything online. And let's face it…you probably do.
So, why should used guns be any different?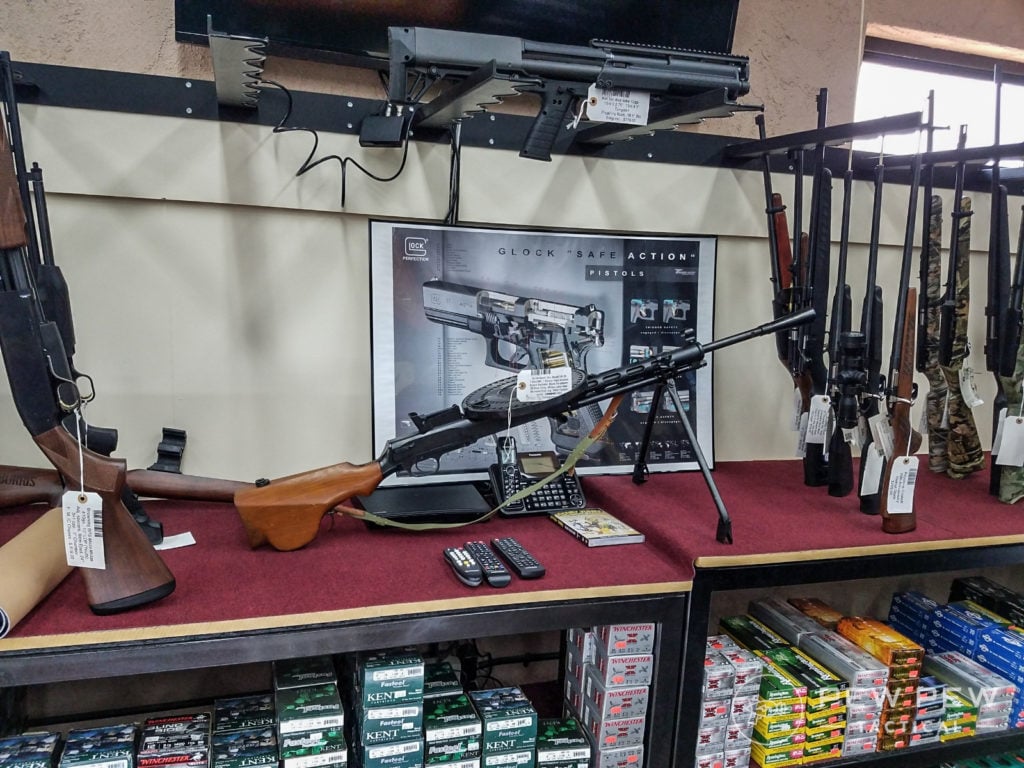 If you've ever wanted a simpler way of buying guns…the internet is it!
With online sites dedicated to selling used guns, grabbing an antique or snagging a deal on a Glock has never been easier.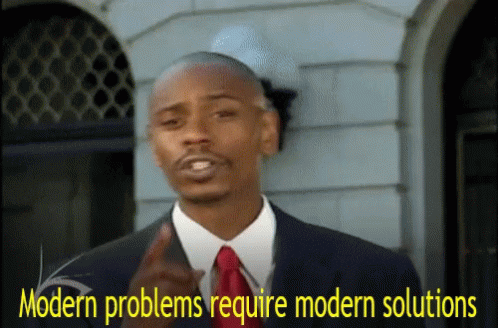 So, where should you go for the best used guns online?
Glad you asked.
We're going to lay out some of our favorite sites to buy used firearms.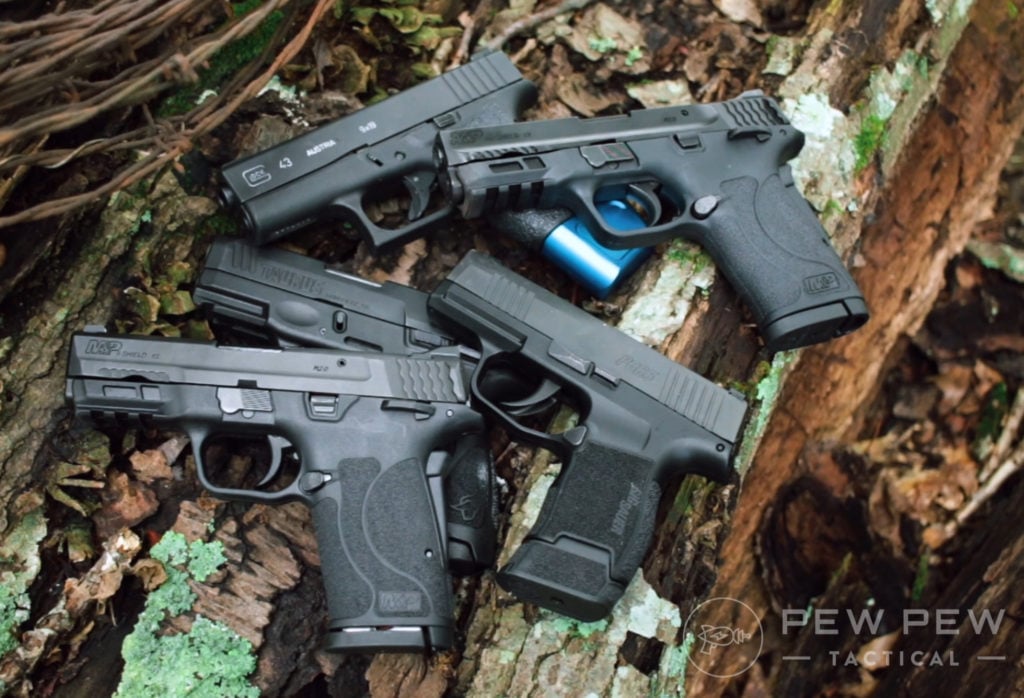 Each of these websites comes with generally positive reviews. And I've either bought from them personally or know people who have — all with good experiences.
Though each one is a little bit different from the others, you're sure to find at least one (or more) that suits you.
Remember, just because you're buying online does not mean there are any special loopholes around state and federal laws.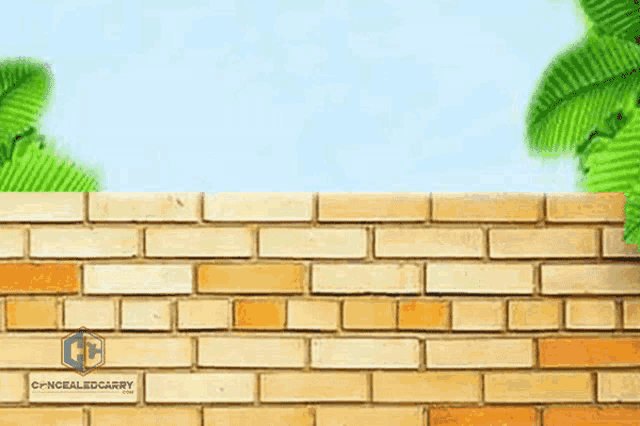 You still need to follow all regulations regarding gun purchases in your area.
For most, that requires guns to be shipped to an FFL. Also, the purchaser must pass a background check and any other procedures/requirements mandated by state and local law.
For more details, check out our guide to buying guns online. And if you're looking for more places to buy guns online we have a guide for that too.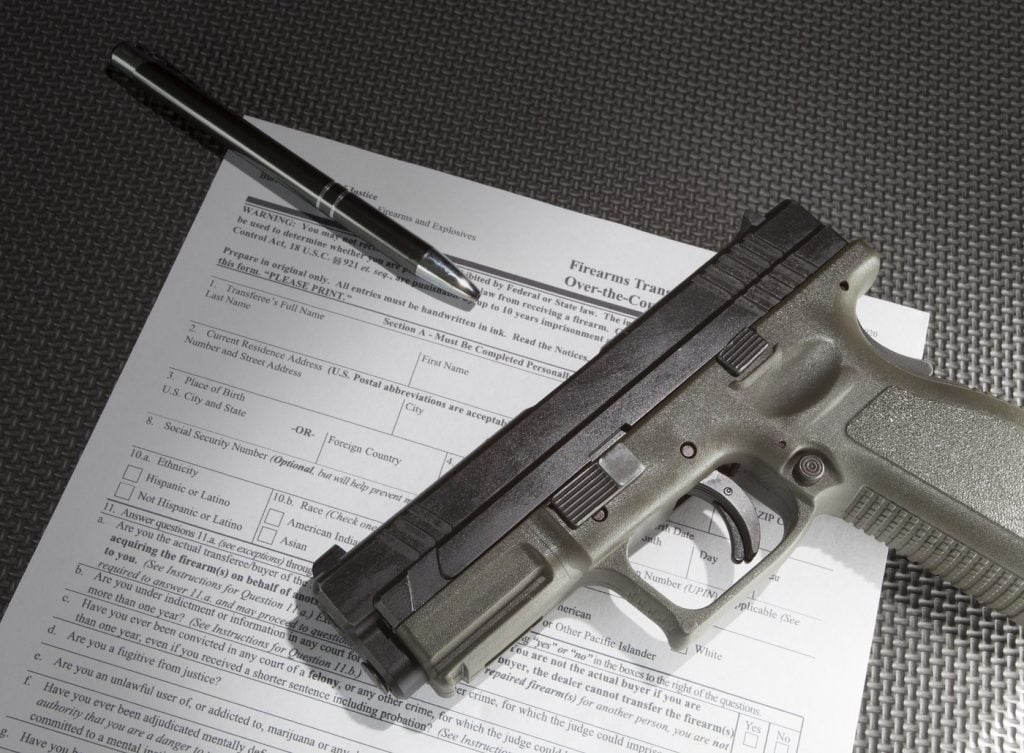 By the end of this article, you'll know the best places to head to when searching for used guns online.
Now, without further delay, let's get started.
Table of Contents
Loading...
Best Places to Buy Guns Online
Armslist
Think of Armslist as the Craigslist of the used gun market…if instead of prohibiting firearm sales, Craigslist actually sold guns.

Using a classifieds style, sellers create a listing with what they're looking to offload, then buyers message them to arrange the logistics.
Armslist doesn't limit itself to just firearms. You can find accessories and other shooting gear, as well as archery and fishing supplies. Oh, and knives, if you're into that sort of thing. (Hint: We are!)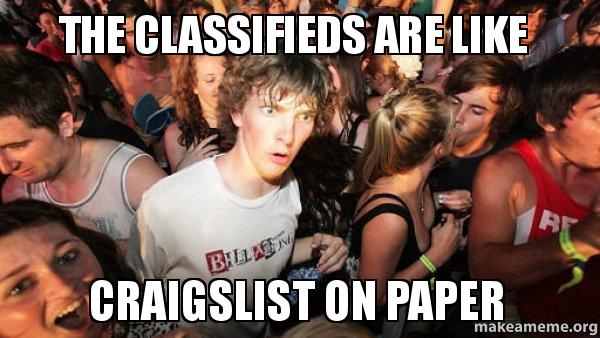 Organized by state (plus Guam and Puerto Rico too), you can narrow down sections by region.
Alternatively, browse classifieds across the country by selecting from the "Handguns," "Shotguns," "Rifles," "Accessories," and "Outdoors Gear" sections — each of which is further reduced into subsections.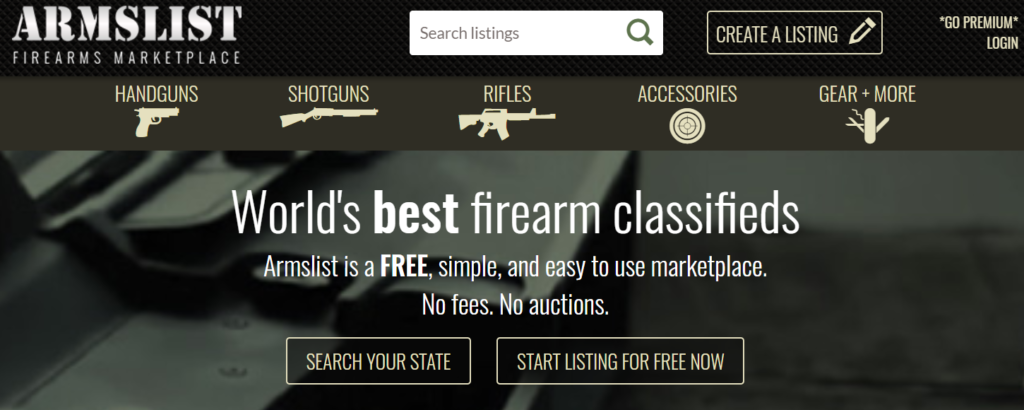 Again, like Craigslist, you're on your own in terms of getting the goods.
Some sellers ship products to your local FFL, which opens up the door to all kinds of cool guns and gear. Others, on the other hand, limit sales to their local area only, requiring meet-ups in person.
Pro tip: always exercise appropriate caution when meeting a stranger from the internet. Meet in a very public place with lots of security cameras in the middle of the day.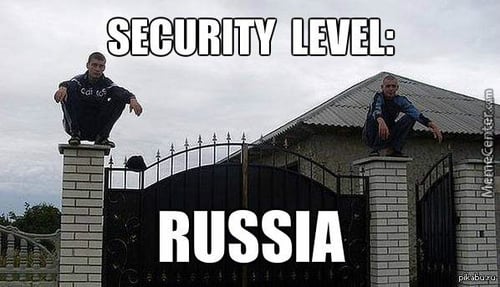 I suggest your local gun store.
Other people suggest police department or bank parking lots. But I personally don't want to be the person handling a gun in front of either of those places.
Regardless, use your best judgment.
Also, these are private sales a.k.a. unvetted by Armslist.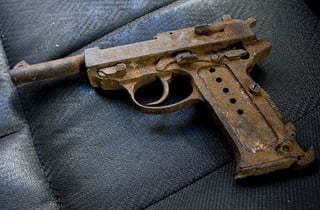 There's always a risk that the gun(s) you're purchasing is, in fact, a scam. Some people may take your money without sending the item, while others misrepresent the condition of what they're selling.
If you're not sure what private sales have to do with this, check out our beginner's guide to private gun sales.
Also, check out our Armslist review for tips on how to use the site for the best results…while also staying safe and avoiding scams.
GunBroker
If Armslist is Craigslist for guns, then GunBroker is eBay.
And, like eBay, it's a solid place to get incredible deals and find rar items.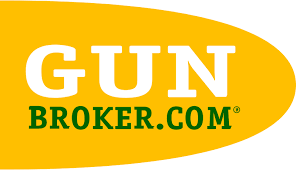 It primarily functions as an auction site, though some listings offer a "Buy Now" option.
Alternatively, other auction items allow you to "Take a Shot." This method means making an offer to the seller of a fixed price item and they choose whether or not to bite.
Once you've made that offer, though, you can't take it back. So proceed with caution.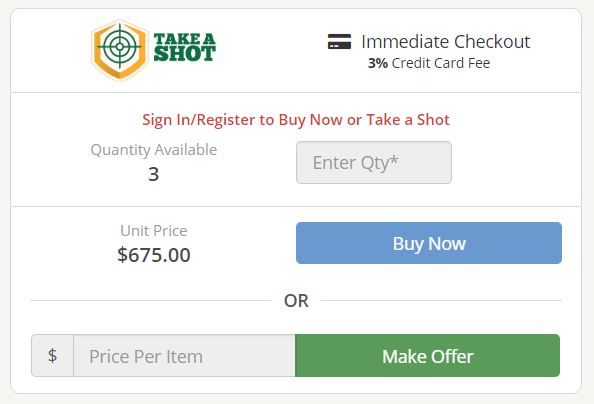 While this can score you great deals, there's also the risk of paying more than the ending auction price.
Most items come with a starting bid — the minimum first bid amount.
Others use reserves — the lowest amount that the seller will take for the item (that info is kept secret from buyers). If a bid doesn't mean the reserve, it's marked "Reserve Not Met."
Sellers use reserves to start bidding low and encourage interest in their item without the risk of selling it for less than they'd like.
Like Armslist, GunBroker hosts sales…but they don't check the legitimacy of sellers or items. So, again, beware of scams.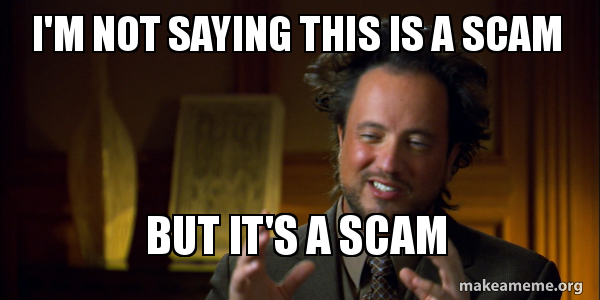 Gunbroker tries to help reduce scamming, though. Buyers and sellers can review one another after doing business.
Our advice — choose sellers with the good ratings.
Gunbroker also allows you to see how long someone's been registered with the site. Avoid ones that seem like newly registered throwaway accounts with fake reviews.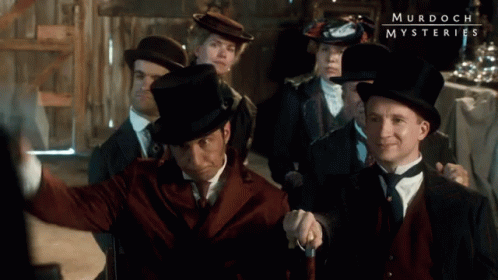 Certain sellers also get fancy badges next to their names. These include members with:
verified identifies
registered FFLs
Premium Membership
top sellers in the last calendar year
Look for these badges to confirm sellers are legit and offer good service.
To prevent sniping, GunBroker has a 15-minute bid rule. If a bid is placed on an item within 15 minutes prior to the scheduled end of an auction, the listing is extended for another 15 minutes.
This continues until it's been 15 minutes since the last bid.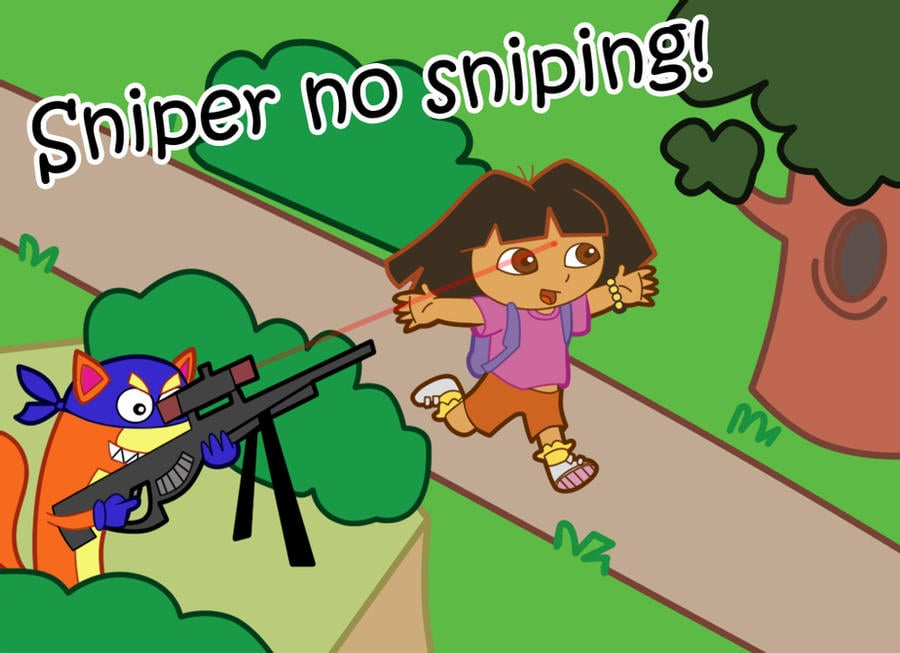 GunBroker's Autobid feature does exactly what it sounds like: it's a proxy bid, which means it automatically bids the least amount to make you the top bidder in an auction, up to your pre-set maximum build.
GunBroker's help section is also full of useful guides to help you figure out what you're doing.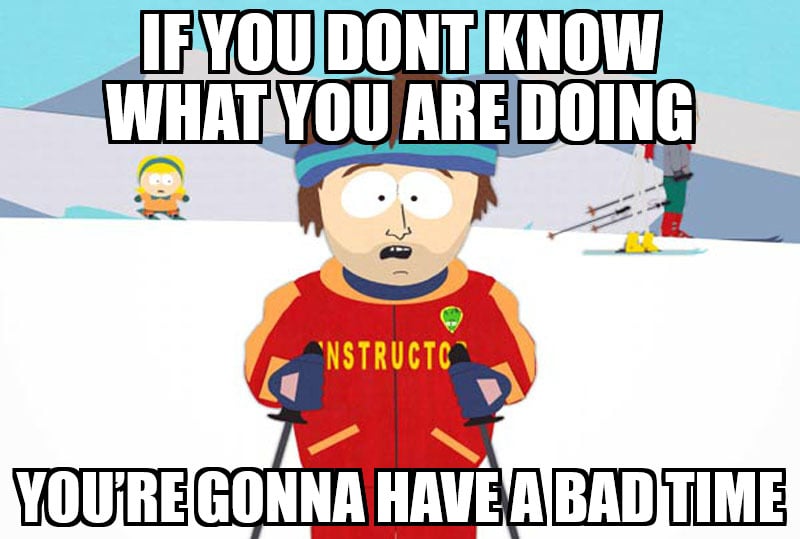 Everything on Gubroker is shipped and there's almost always an additional shipping fee. Some sellers also charge a credit card fee.
Be sure to check all fees before you buy to make sure that you're actually getting a good deal.
Check out our complete review of GunBroker to learn more.
Guns.com
Guns.com is a relative newcomer to the used firearms game, but they've quickly established a solid reputation.

They're a little bit different from other used gun sales sites, though.
For one, you're not buying from just anyone.
All used guns sold on Guns.com have either been sold to Guns.com by an individual or are sold by an FFL that is part of Guns.com's vetted seller network.
Guns sold directly by Guns.com undergo a thorough inspection and must be free of mechanical defects before they become part of the Guns.com Certified Used Gun program.

When your gun arrives, you receive a checklist from that inspection.
Guns.com also offers a nice 3-day return window…which lengthens to 14 days for malfunctions with proper use.
Even better, Guns.com supports local gun shops in your community by partnering with FFLs to list and sell guns.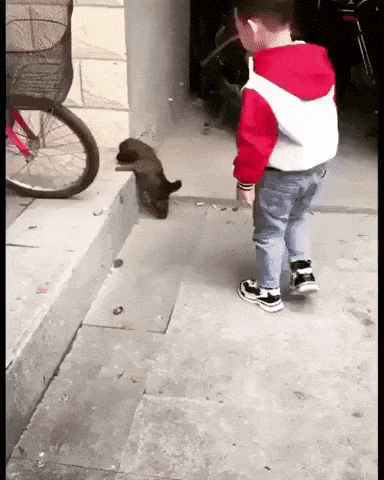 This helps mom-and-pop shops across the U.S. stay on their feet, while also opening up a ton of inventory for you the shopper.
You suddenly have access to custom used guns and antiques you might not see anywhere else…All from the comfort of your home.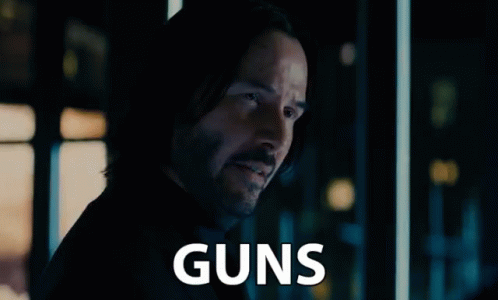 Another big difference between Guns.com and other online used gun sales sites is the organization. Guns of the same type are organized under a single listing, allowing you to browse by condition, price, and more.
So Guns.com is totally more expensive than other sites, right?
Nope, not really. The pricing is actually pretty competitive. To be fair, you're perhaps less likely to get that occasional steal that you can find on other sites but you might find a rare gem.

Guns.com proves to be a great option for people who don't want to gamble with private sales or those that find other used gun sites too difficult or overwhelming.
To find out more, check out our Guns.com review.
Bud's Gun Shop
Bud's Gun Shop is one of the largest online firearms dealers with a huge assortment of used guns and accessories.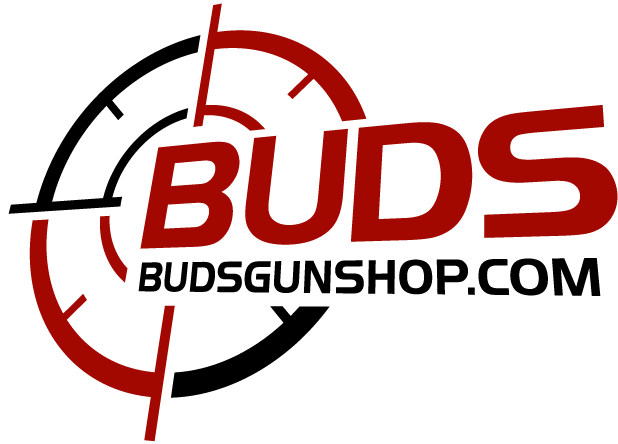 They do a massive volume of business, so they can offer you great deals. Most of them ship free, too.
Like Guns.com, used guns listed on Bud's Gun Shop are sold to them and they turn around and sell them to you.
This process means you won't be scammed. All guns have been inspected for quality.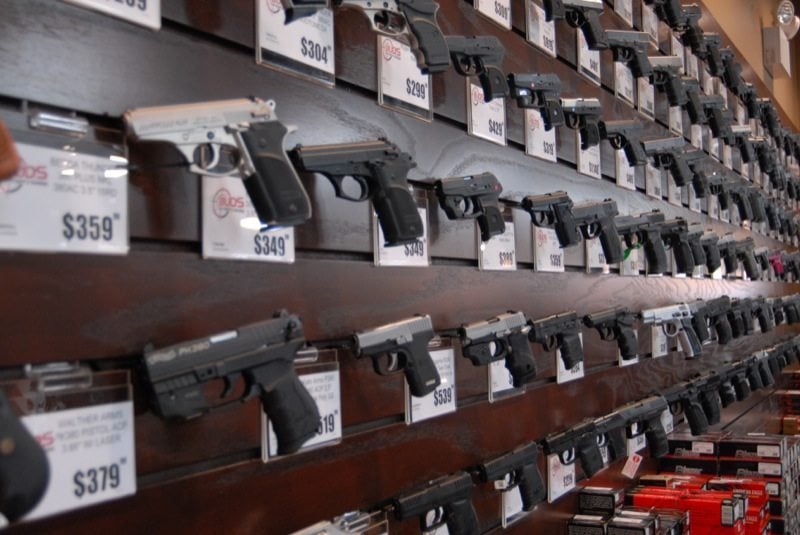 In addition, you can purchase Bud's Supplemental Limited Lifetime Warranty to protect your investment should it turn out defective.
Bud's used to offer a classifieds service, but now they've externalized it to GunBroker and their own auction site, eGunner.
EGunner.com
eGunner functions similarly to GunBroker, facilitating private sales, particularly auctions.

Once again, guns sold via private sale always come with a risk of scams. But, eGunner tries to reduce this by verifying the identities of sellers. Buyers can also leave feedback about sellers.
So…check their reputation!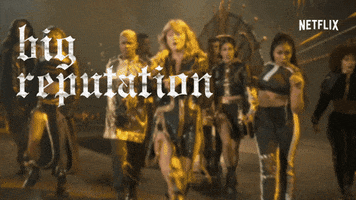 They also do penny auctions, predominantly for new items.
Penny auctions require you to purchase the opportunity to bid. eGunner gives you five for free, then additional bids cost between $0.66 and $0.75 a piece, depending on the quantity in the pack you buy.
Penny auctions also start at just $0.01 and have a minimum bid interval of $0.01, so you can get incredible deals, even with the cost of bids.
Oh and these items are sold directly from Bud's, rather than a private sale.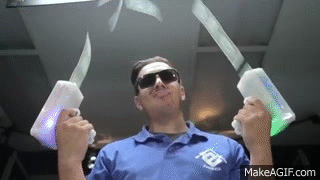 These auctions can be a lot of fun and a great way to score incredible deals!
But you should proceed with extreme caution…especially if you have gambling problems.
You can lose money in penny auctions and the process can be very addictive.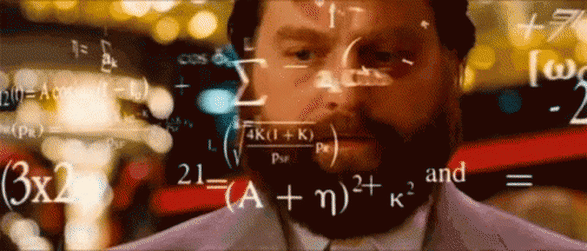 Worth mentioning, bids aren't refunded if you don't win the auction.
And penny auctions have a lot of competition, so they're hard to win — especially without using a lot of bids.
Bids made within the last 15 seconds of the auction start the countdown over at 15 seconds again, which prompts people to use more and more bids to try to edge out the competition.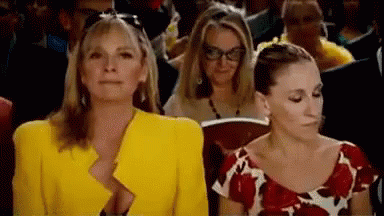 Since each bid only increases the cost of the item by a cent, it's easy to decide to place "just one more bid" and forget that you're also paying the cost to place those bids whether you win or not.
Remember, the money made from penny auctions is from the bids sold, NOT the items sold.
It's essentially gambling: everyone pays to participate, but very few people win.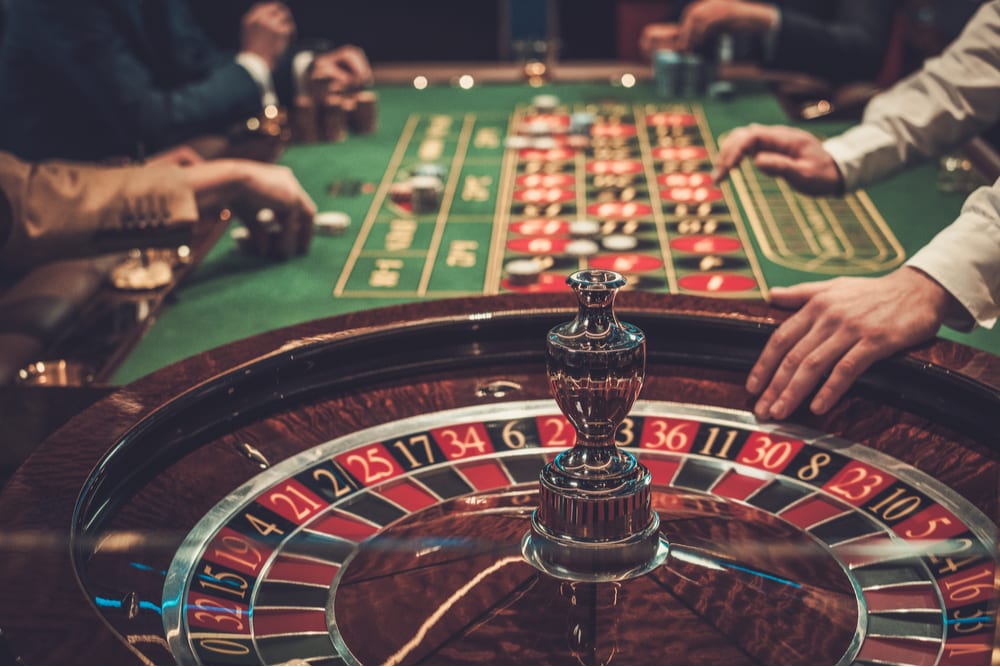 eGunner's promo auctions are the same as penny auctions…but instead of buying bids, you earn them by buying from eGunner.
Only people who've earned promo bids can participate in promo auctions. You get 250 promo bids from eGunner purchases of at least $50 with a maximum of once a calendar week (Sunday through Saturday).
Promo bids expire after 30 days.
Firearm Forums
Don't waste your time on Craigslist, Reddit, or in Facebook groups: firearms sales aren't permitted on either site.
Instead, look at gun specific resources.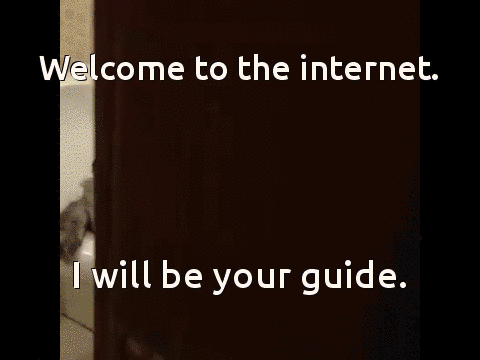 Almost every state has a state-wide gun forum…most of which host classifieds.
Go sign up for your state's forum and, if you live near a border, you may want to sign up for the neighboring state's forum too.
My local forum is GeorgiaPacking.org, but Texas Gun Talk and CalGuns.net are a couple of other huge examples.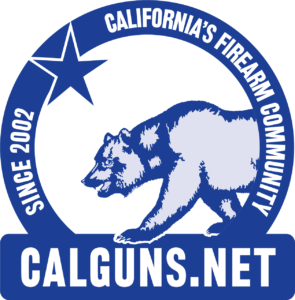 Regional gun forums also exist, which often have classifieds. See if you can find one for your area.
Even some national gun forums, like Firearms Talk, offer firearms classifieds.
Basically, if you're already on a gun forum, check to see if they allow firearms sales. If you're not already on a gun forum, now's the time to get involved in the online gun community.
Tips for Buying Used Guns Online
Before we wrap things up, let's go over some tips for safely and securely buying used guns online.
First, make sure you know your local laws on the purchase and transfer of firearms. It's your responsibility to follow the law — both federal and local.
Federal and state officials aren't going to take "I didn't know" as an excuse.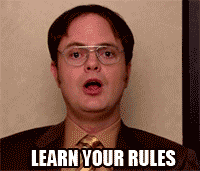 Before you start looking for guns online, find an FFL that the gun can be shipped to. You legally have to have an FFL facilitate the transfer of a firearm (with the exception of antique firearms built before 1899).
For private sales, read the listing thoroughly and review any pictures to make sure that everything looks legit. You want to know what you're getting into.
Reach out to the seller, if possible, to make sure you understand the shipping process, how to pay, and any fees.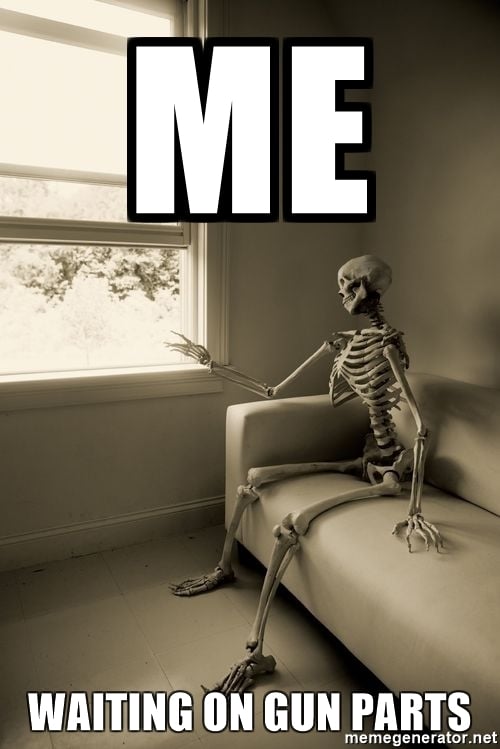 This helps you avoid scams, but also makes sure that you don't misunderstand what you're getting. Private sellers probably aren't going to let you return a firearm because you didn't read the description carefully.
On a related note, for auction sites, be sure of your bid before you place it. Once made, you can't take it back.
Finally, just use common sense. If something makes you feel like the sale is fishy, listen to your instincts, and sit that one out.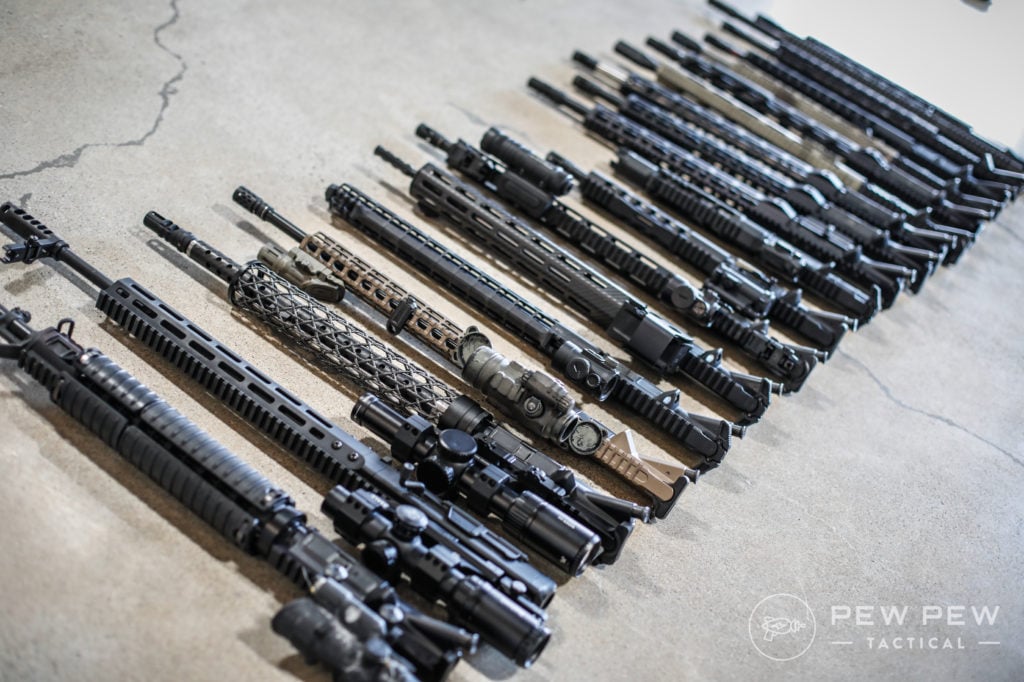 Conclusion
Buying a used gun online can get you some amazing deals if you know where to look. Whether you choose an online auction site a la Armslist or go the certified-used route, like Guns.com, the used market likely has some rare gems and great bargains for you.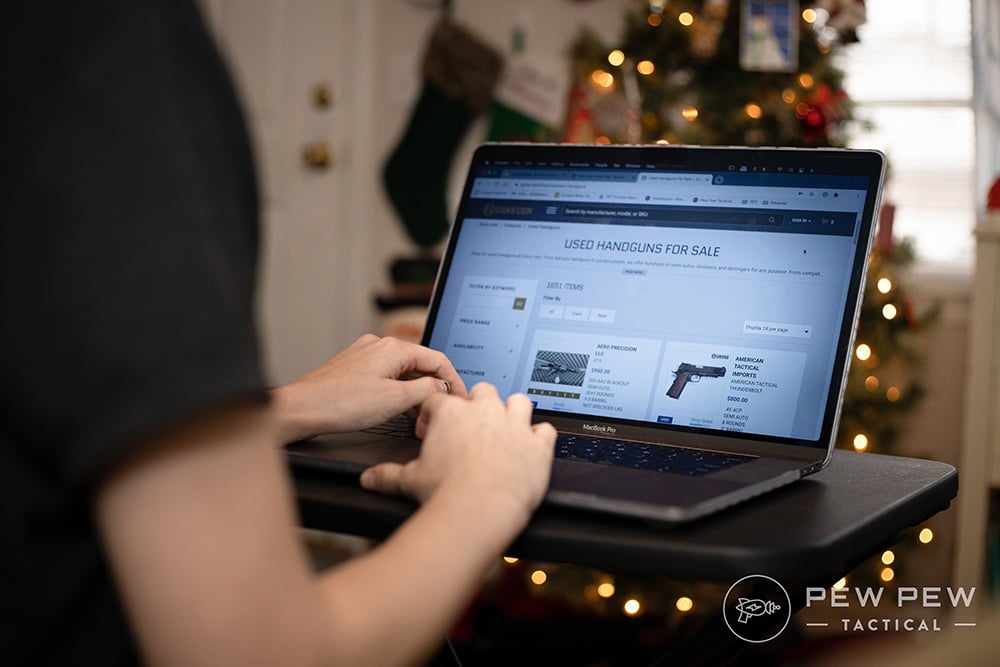 Do you have other tips for places to buy used guns online? Let us know in the comments below. Also, click over to our guide on Buying Used Guns Safely to stay un-scammed. And if you need gear, check out our lists of the best places to buy ammo, gun magazines, and rifle scopes online.