Choosing a holster is a difficult but important decision.
Even if you've already narrowed your options down to a particular holster type, such as an inside the waistband (IWB) holster, the sheer number of options can be overwhelming.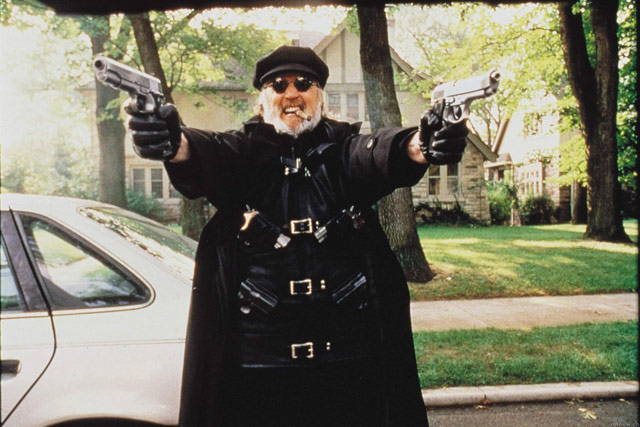 But it doesn't have to be.
In this guide I'm going to take you through some of the top recommended IWB holsters currently available to help you find a one that works for you.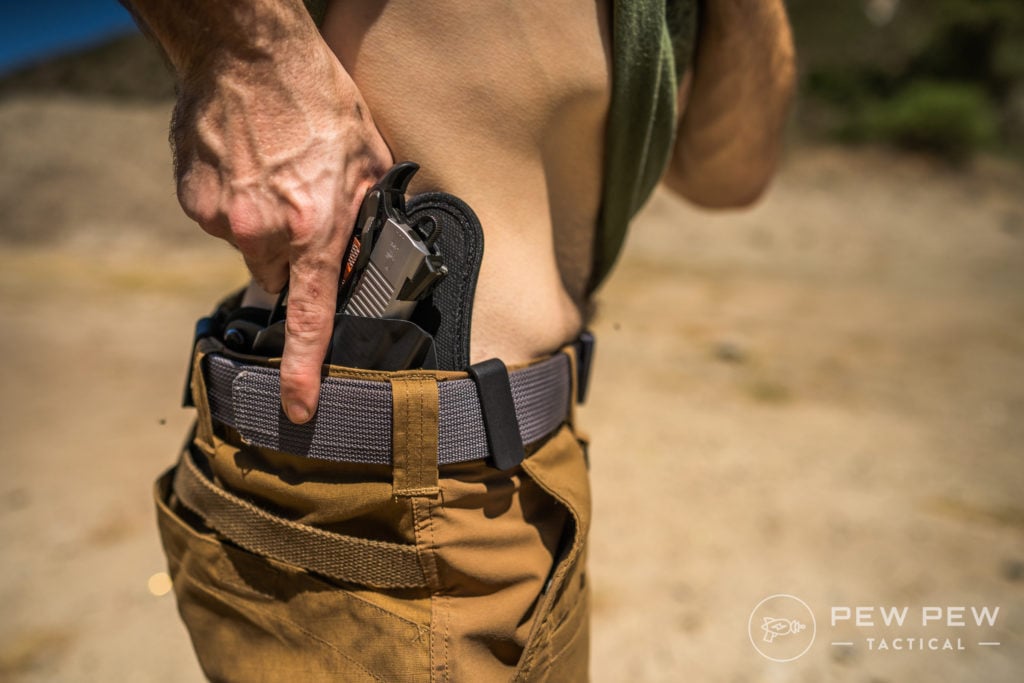 Table of Contents
Loading...
What is an IWB Holster Anyway?
"IWB" stands for "Inside Waist Band" and that means exactly what it sounds like it does:
An IWB holster is carried inside of the waistband of your pants, skirt, kilt, or whatever, between your waistband and underwear. Or your waistband and skin, I guess, if you prefer to go commando. I wouldn't recommend it with an IWB holster, but I'm not here to judge.
IWB holsters are almost unquestionably the most popular carry type.
What Are the Advantages?
There are few benefits that have led the IWB holster to become so popular.
Concealment
One of the biggest advantages of IWB holsters is that they're easy to conceal since they sit so close to the body, making them less likely to print.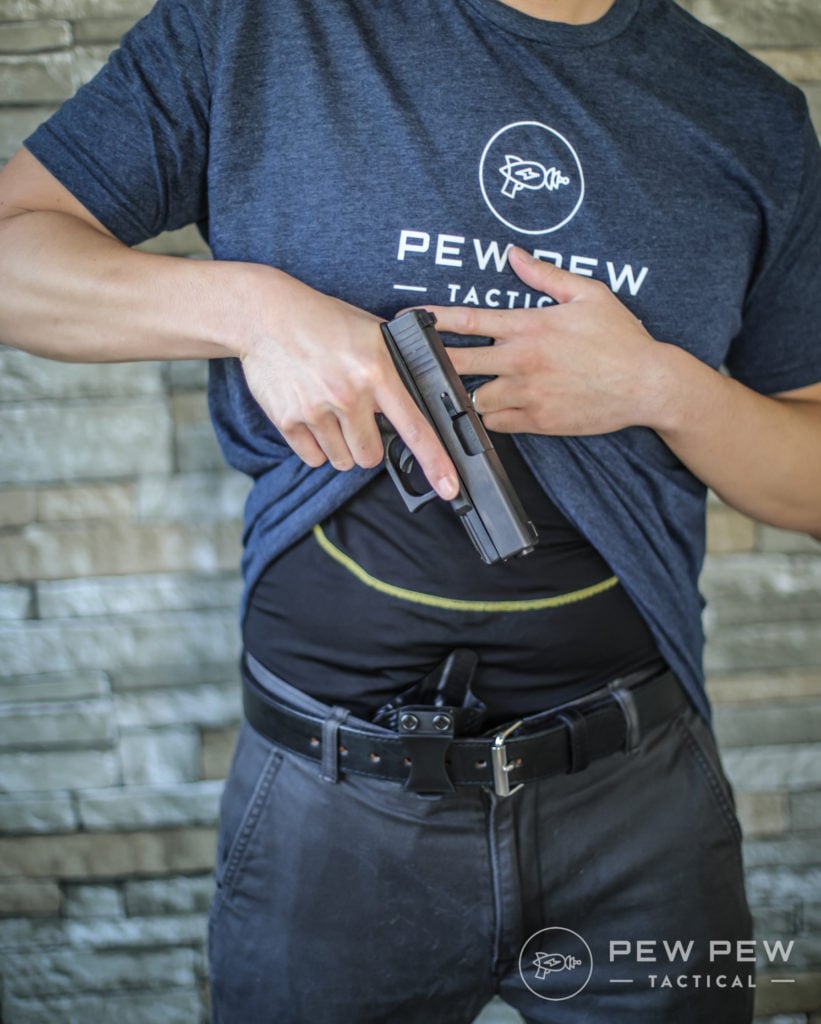 IWB holsters are easily hidden in most untucked tees and button downs, and throwing on a jacket gives you even more freedom.
Retention
Another perk of keeping your weapon tucked inside your waistband is security.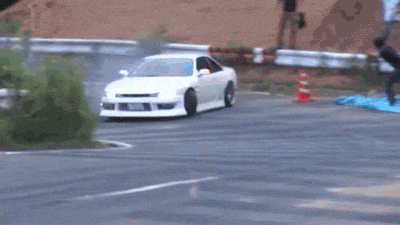 Your gun is very unlikely to fall out of the holster and is very difficult for someone to take from you.
Fast Draw
Sure, IWB holsters are slower to draw from than there OWB (Outside Waist Band) counterparts, but they are much quicker than other highly concealable holsters like shoulder holsters, belly bands, and ankle holsters.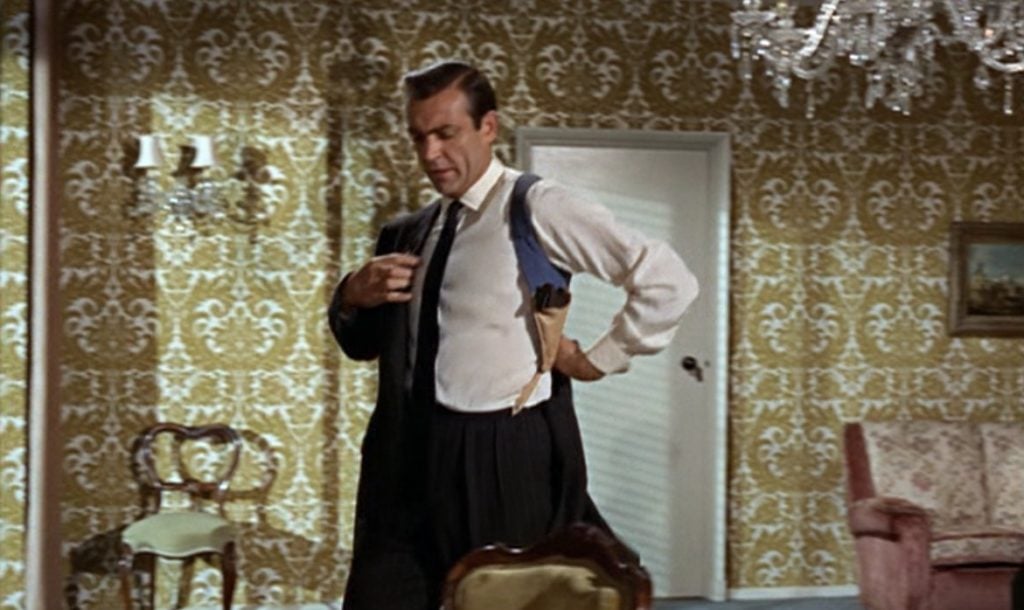 What Are the Disadvantages?
So with all this going for IWB holsters, why does anyone carry anything else? Well, there are also some downsides.
Clothing Limitations
IWB holsters are easy to conceal in most clothing, but if more fitted clothing styles are your jam, IWB holsters probably aren't going to work for you since you'll almost certainly experience printing.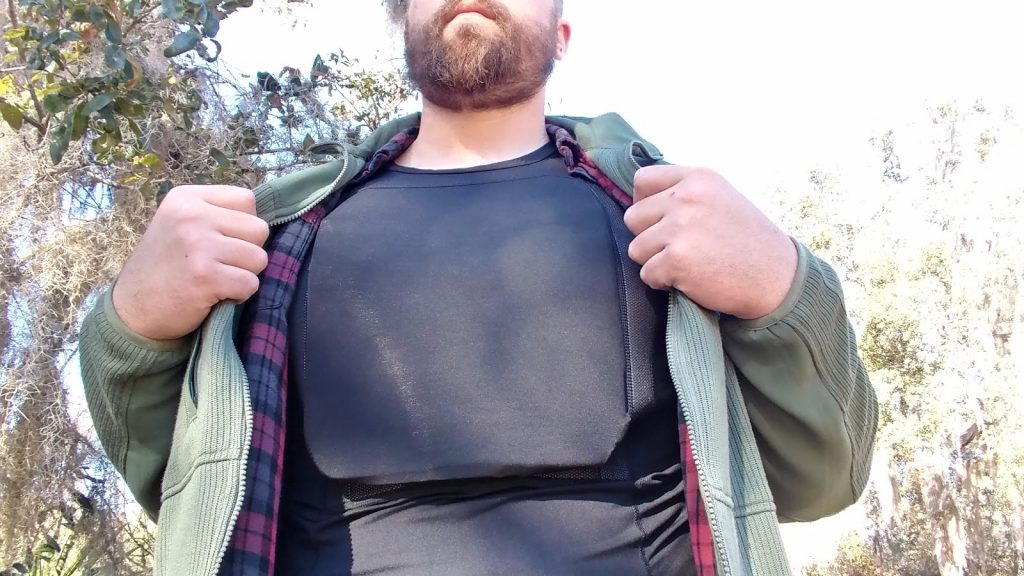 Of course, any holster types are going to have some clothing styles it doesn't work with, so you just have to find the type that works with the clothes you prefer.
Possible Discomfort
IWB holsters can be a pain (literally) to sit in, especially in 12 o'clock or appendix carry positions and especially with mid to full-sized handguns, though even compact pistols can be a problem for smaller shooters.
Speaking of which, particularly full bellies may find that many IWB holsters dig in or otherwise sit uncomfortably, while the bony-hipped among us may suffer from our hip bone rubbing the holster as we walk around.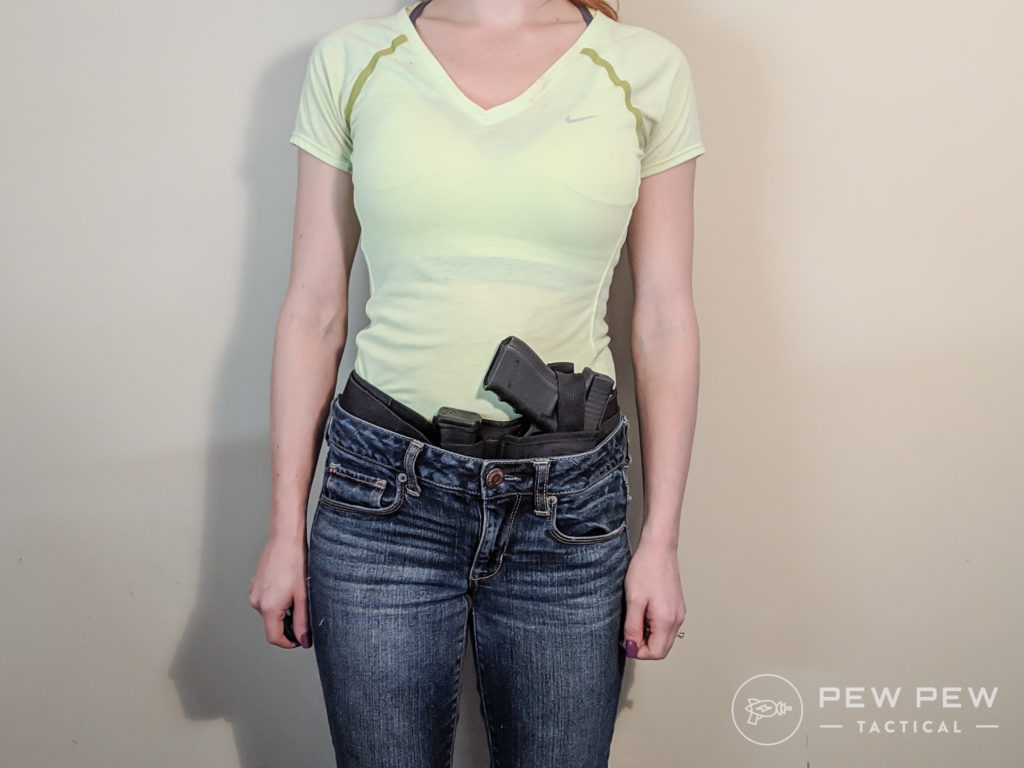 And no matter your build, if your IWB holster isn't properly padded and does sufficiently handle sweat, you can expect to get rashy.
My advice: always wear your IWB holster with full coverage underwear and an undershirt to minimize rubbing, add a bit of padding, and help mitigate sweat.
Draw and Holstering Difficulties
Yes, IWB holsters are quick to draw from, but that's only if you've done your due diligence by regularly drilling with your holster.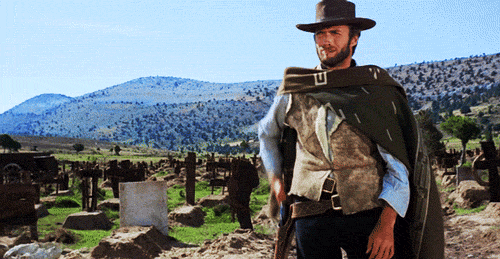 As I've already said, the way that an IWB holster holds your gun so close to your body is great for security, but it also makes it more difficult for you to actually grab your gun and establish a secure grip before drawing.
Now that you've got some basics, let's move on to the recommendations.
Best IWB Holsters
1. Concealment Express IWB Kydex Holster
You'll see at least one Concealment Express holster on just about any holster round-up on Pew Pew Tactical
We even did a round-up and review specifically of Concealment Express holsters, and this particular holster is probably that one that you'll see the most.
35
at Concealment Express
Prices accurate at time of writing
Prices accurate at time of writing
The Concealment Express IWB Kydex Holster is great for a variety of IWB carry positions, including appendix, hip, cross draw, back, and palm-out carry, though it's especially well-suited for appendix carry.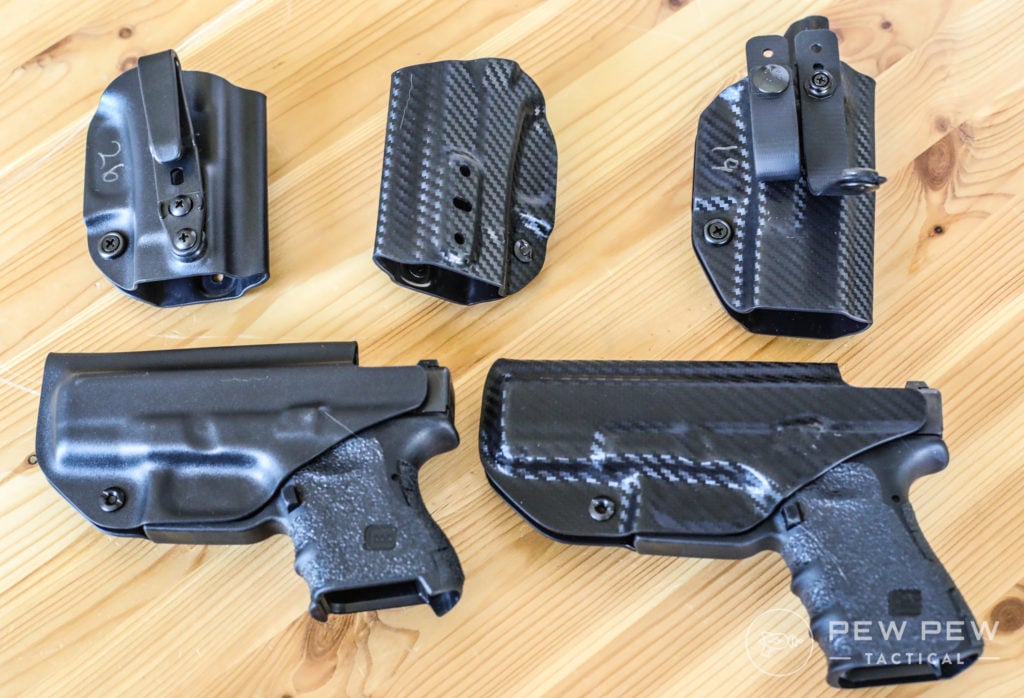 It's lightweight and secure, and the Kydex keeps your gun protected. It's also remarkably comfortable for a Kydex holster thanks in part to the holster's full-length sweat guards.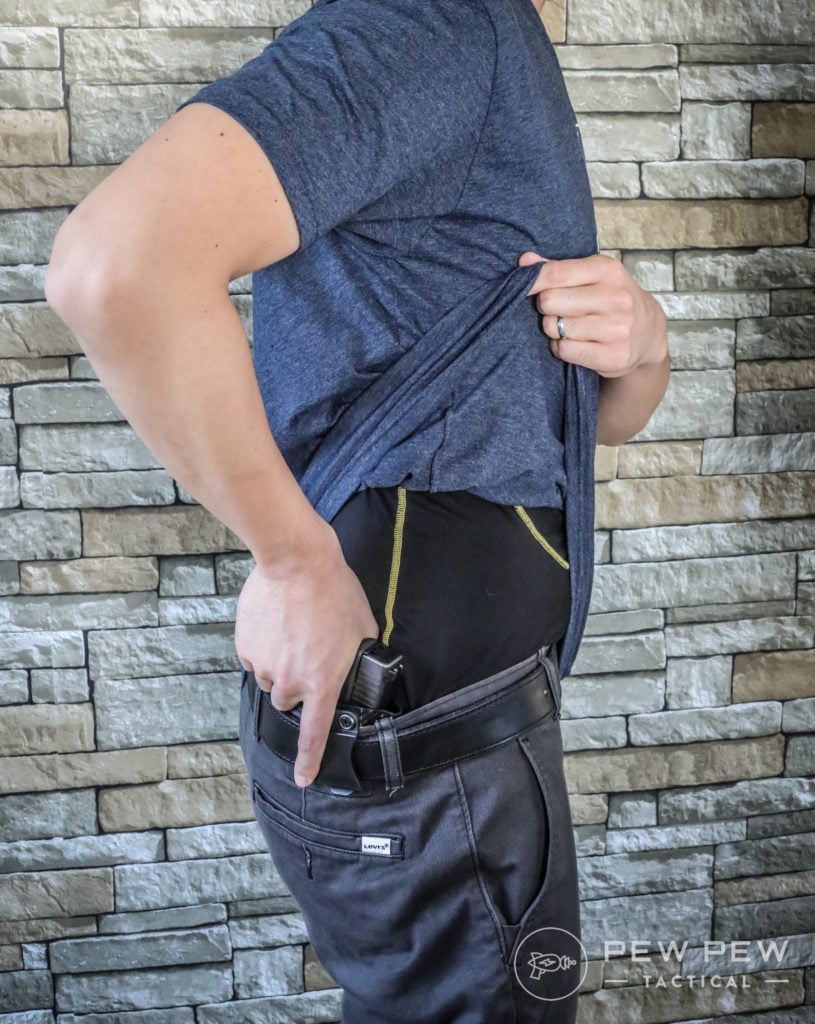 Kydex holsters, in general, make re-holstering your weapon easier than holsters made from other materials do, and this one's audible lock system makes re-holstering even easier.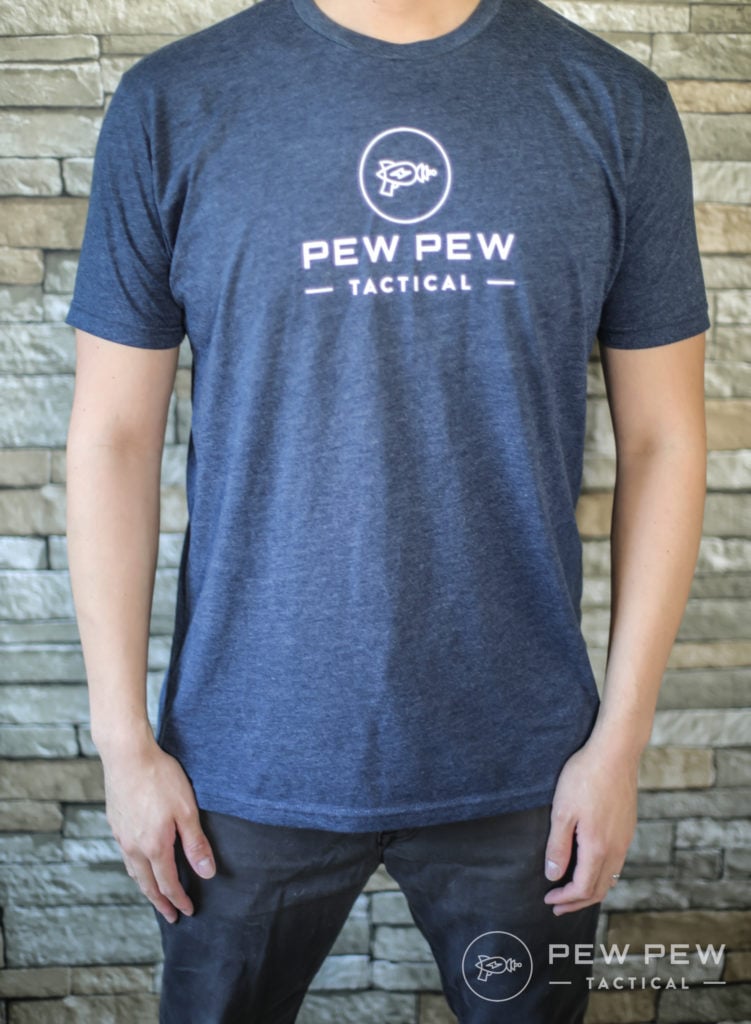 The holster attaches to the waistband with a 1.5" plastic belt clip. The holster's retention and cant are both adjustable.
And it's pretty low profile, so you have a lower risk of imprinting.
2. Crossbreed Supertuck
The Crossbreed Supertuck is a fantastic hybrid holster that combines the best of both leather and Kydex holsters.
The holster comprises of a Kydex shell that protects your pistol placed on a soft and flexible leather backer made of either premium cowhide and or natural horsehide, depending on the color.
And the Supertuck Deluxe is available with or without a combat cut, where some of the leather backing has been trimmed away to make it easier to draw and re-holster your weapon, but this also makes the holster less comfortable.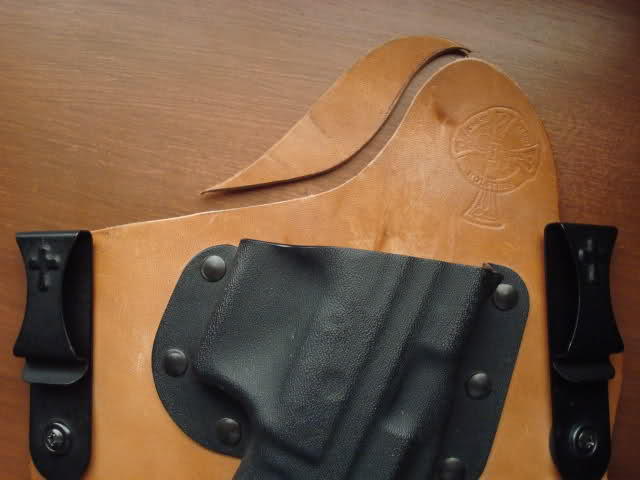 If you're not sure whether you want the combat cut, go without. You can always get the combat cut added later!
69
at Crossbreed
Prices accurate at time of writing
Prices accurate at time of writing
This holster affixes to your belt using powder coated steel belt clips that allow you to adjust the holster's ride height and cant angle.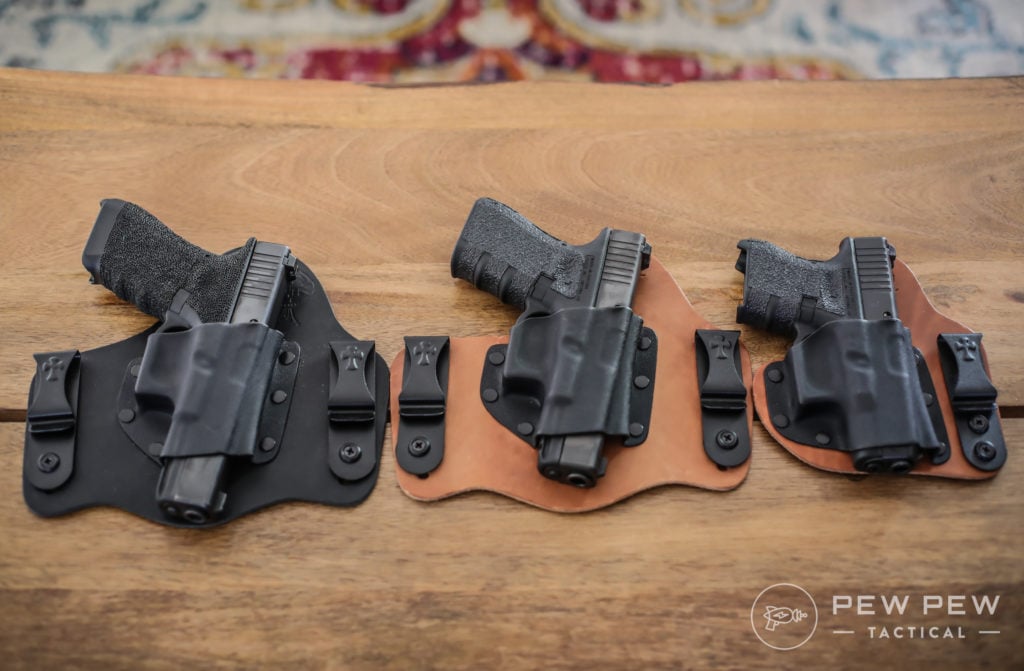 What's your take on the Crossbreed?
3. Alien Gear Cloak Tuck 3.5 IWB Holster
The Cloak Tuck 3.5 is another great hybrid IWB holster!
Alien Gear uses Kydex to protect and secure your handgun and has a broad, flexible, breathable neoprene backing to keep you comfortable and sweat-free.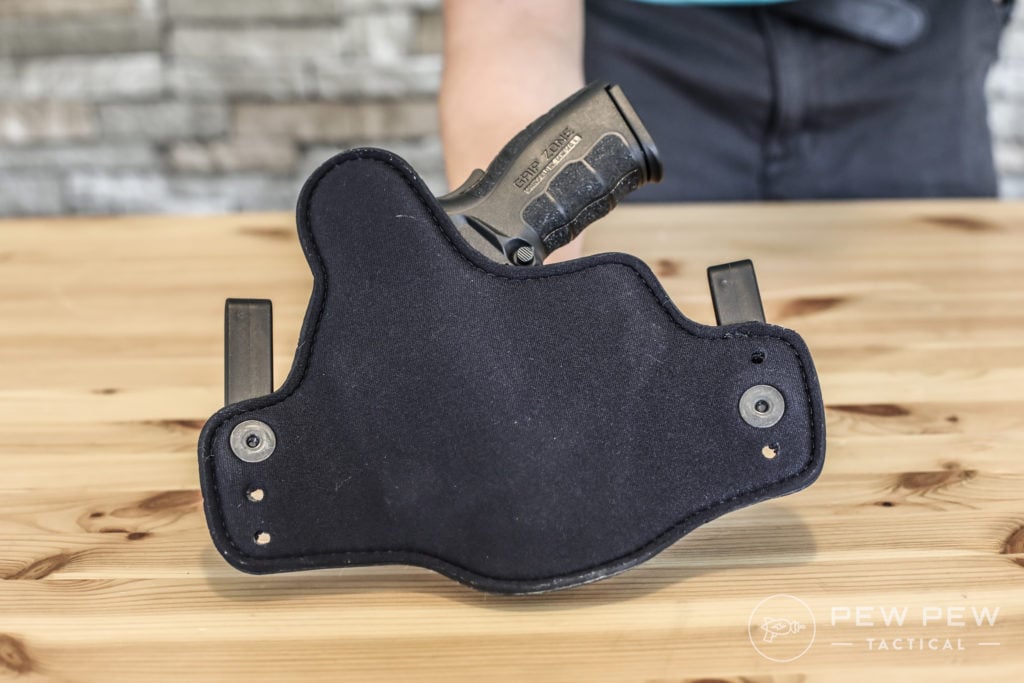 These materials also mean that you can expect this holster to last you a long, long time.
Best Value (IWB)
51
at Amazon
Prices accurate at time of writing
Prices accurate at time of writing
Two flexible polymer clips work alongside the broad backing to keep the holster in place.
The retention level, cant angle, and ride height are both adjustable for maximum comfort and security.
4. Comp-Tac MTAC Holster
The MTAC holster is yet another hybrid holster, though this was is specially designed for wear at the four o'clock and five o'clock positions.
The holster features a two-layer top grain cowhide leather backing and an interchangeable Kydex shell.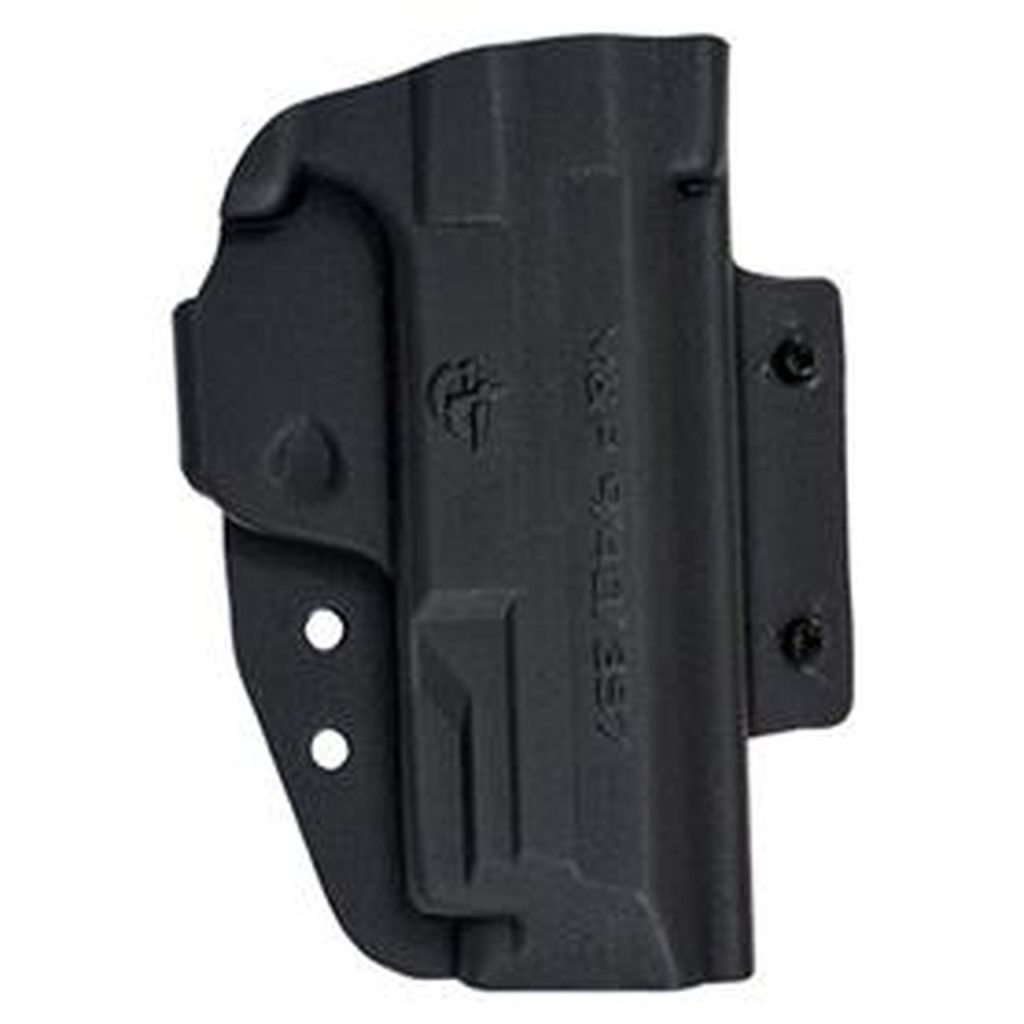 That's right, you can carry this holster for multiple guns. All you have to do is switch to the appropriate shell for the weapon you'd like to carry.
Each Kydex shell securely holds and protects your gun and is designed with a low friction interior to make one-handed draw and re-holstering quick and easy.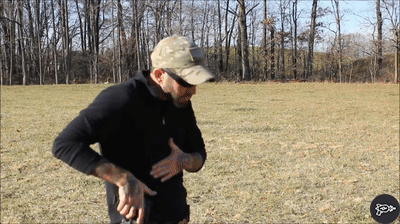 The soft, flexible leather backing ensures that the holster is comfortable with little to no pinching or rubbing.
Polymer clips keep the holster firmly in place and the adjustable cant angle and ride height ensure that your gun is positioned where you want it.
78
at Amazon
Prices accurate at time of writing
Prices accurate at time of writing
The holster can be bought with your choice of either standard clips, which slide over the top of your belt and hook underneath it, or "C" clips, which hook around the top and bottom of your belt.
4. Urban Carry G2
Okay, this holster isn't strictly an IWB holster and it doesn't work quite the same way as traditional IWB holsters.
The Urban Carry G2 is more of a blend of IWB and OWB, but since IWB is in there, I'm including it here.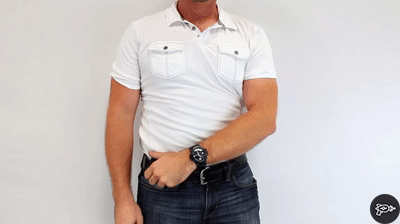 To use the holster, you first clip it onto your belt, then place your gun into the leather pocket and tuck it inside your pants where it will hang below your belt.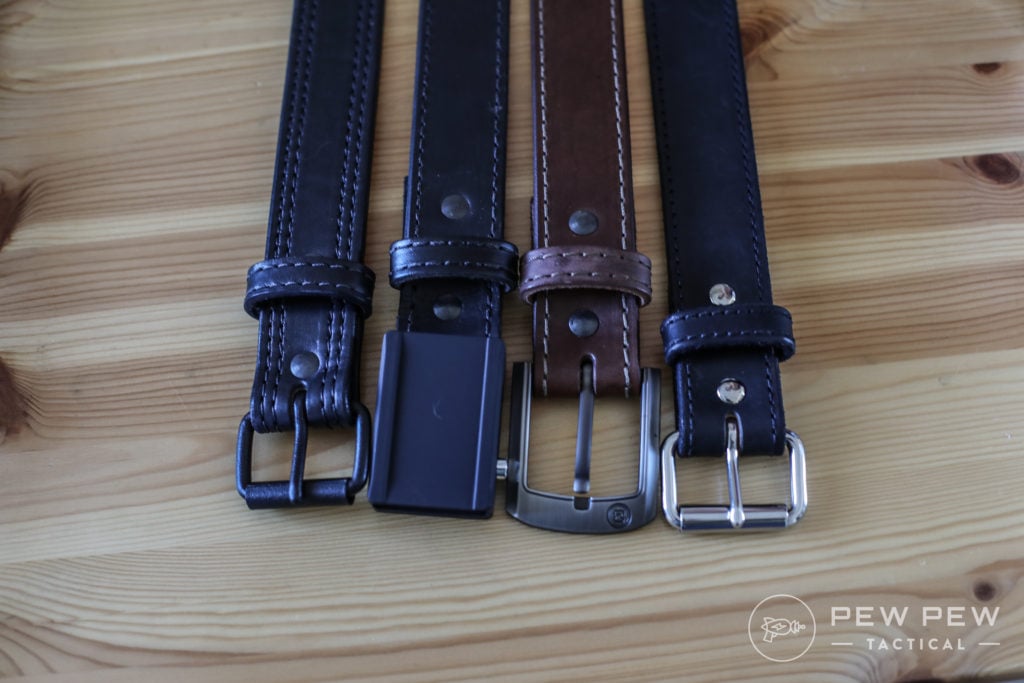 A leather flap will cover where the clip attaches to your belt. When you need to draw your weapon, just pull up on that flap and your gun will lift for easy draw.
Thanks to this carry position, this holster is highly concealable, even for an IWB holster. And unlike other IWB holsters, it can be worn with a tucked or untucked shirt.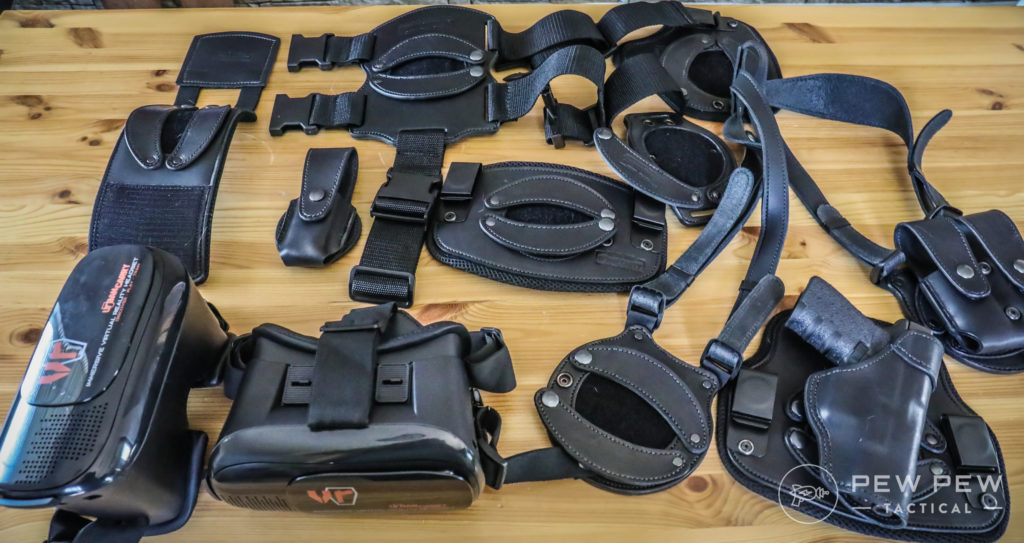 The leather flap makes the holster unlikely to be noticed if you're wearing a belt of the same color and any printing just looks like something in your pocket.
While the lower position also makes this holster way more comfortable to sit and walk around in than most other IWB holster.
Most Unique (IWB)
80
at Urban Carry
Prices accurate at time of writing
Prices accurate at time of writing
The one downside? Re-holstering is a bit of a pain.
What to Look for in an IWB Holster
So now you've heard about a few great IWB options, let's talk generally about what you should be looking for in an IWB holster.
Durability
Getting an inexpensive holster only saves you money if you don't have to replace it every year or so because it falls apart.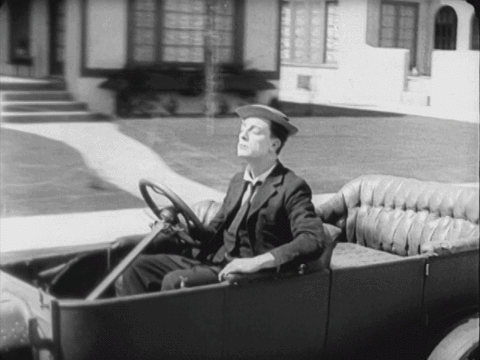 That's not to say that you have to spend a lot to get a good holster, but make sure you won't be spending more in the long run by pinching pennies now. Besides, the last thing you want is your holster to fail while you're using it.
Durable, reliable materials like leather, nylon, and Kydex are the way to go, but be sure to make sure that any stitching is also strong.
Comfort
Your holster should be comfortable in any position you can reasonably expect yourself to be in while wearing it, as well as while you move.
It also shouldn't restrict your movement and should be lightweight to avoid pulling or shifting. It shouldn't rub or pinch and should feel secure as you go about normal activities.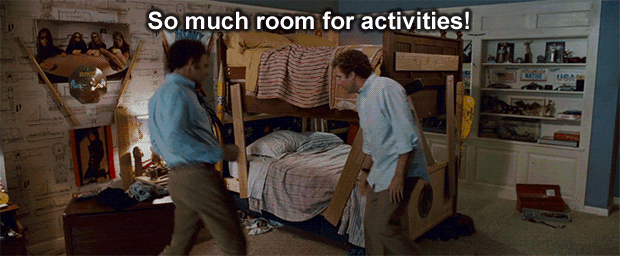 Don't underestimate the importance of comfort, as a mildly uncomfortable holster can quickly become incredibly annoying and can even lead to rashes, chafing, and bruises over time.
If possible, try on your holster before you buy it, and if not, make sure that you can return your holster if you try it on and find that it's not comfortable.
Protection
Your holster should protect your weapon against bumps, scuffs, drops, and theft, and protect you and any bystanders from accidental discharge.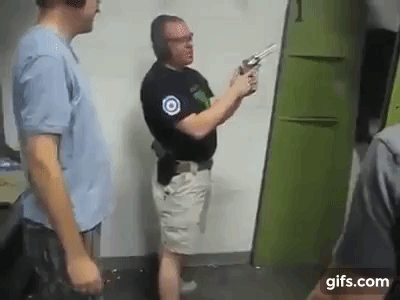 The same durable materials we discussed above should be sufficient to protect your weapon so long as they adequately cover your gun.
And speaking of which, your holster absolutely needs to cover your firearm's trigger so that it's not accidentally bumped.
There are a startling number of holsters that don't provide adequate trigger coverage, especially considering the possible consequences of accidental discharge.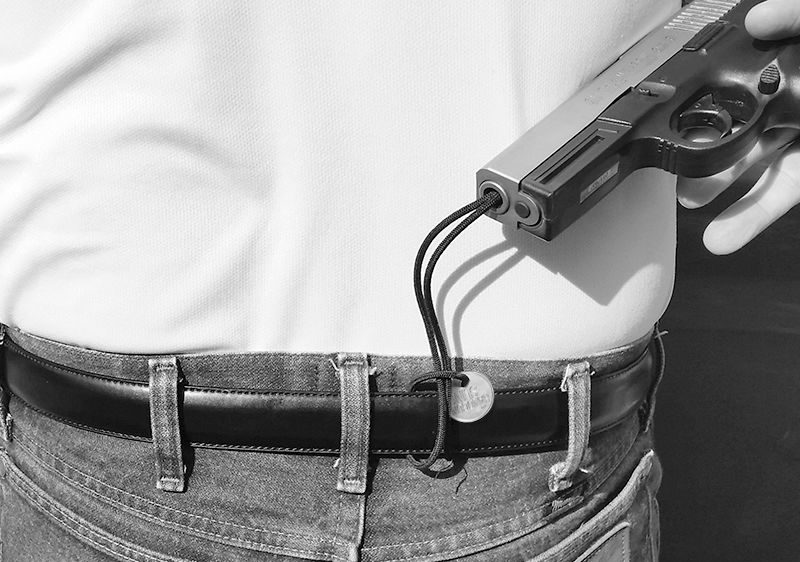 Do not, under any circumstances, buy one of these holsters.
Finally, your holster should have an adequate retention system, whether active, passive, or hybrid, to ensure that your gun doesn't fall out, opening up your firearm to damage or theft, and revealing to everyone around you that you're carrying.
In Conclusion
If you're still not sure which holster to get, don't worry. You should try out a few different holsters before you buy so that you know what you do and don't want from your holster and make an informed decision.
Only you can determine what holster is best suited for you.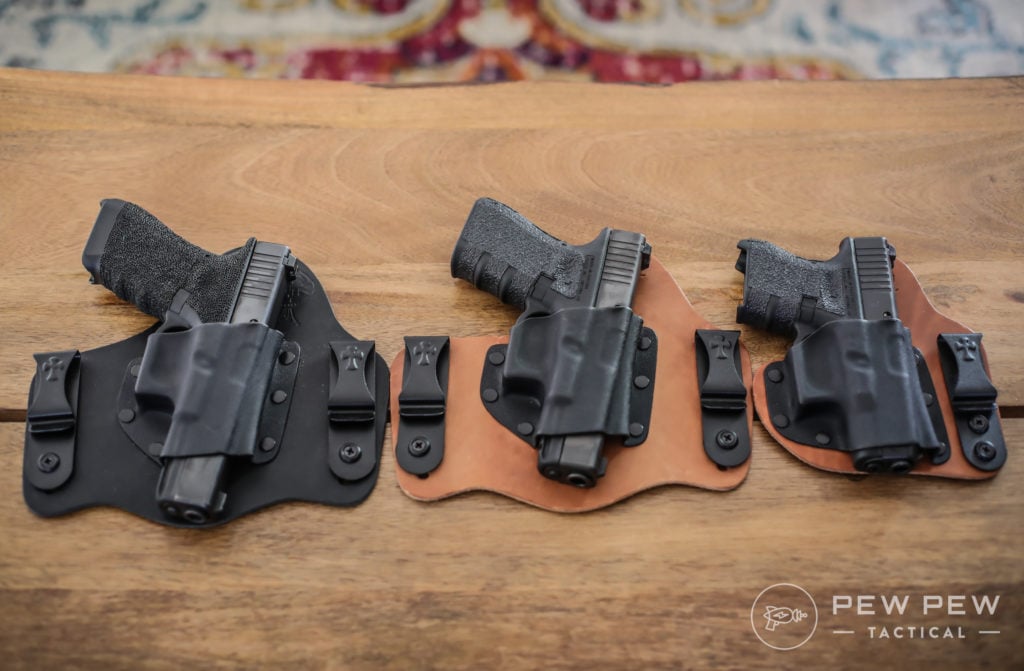 And once you pick your holster, you should be sure to consistently drill with it so that you have the skills and muscle memory that you need when you need it.
For some ideas, check out our post on the 6 Best Shooting Drills.
And if you're new to concealed carry, check out 7 Things I Wish I Knew Before I Carried Concealed for some things you should know before you start and read our review of USCCA Concealed Carry Insurance so you're sure to have legal protection if you have to use your weapon.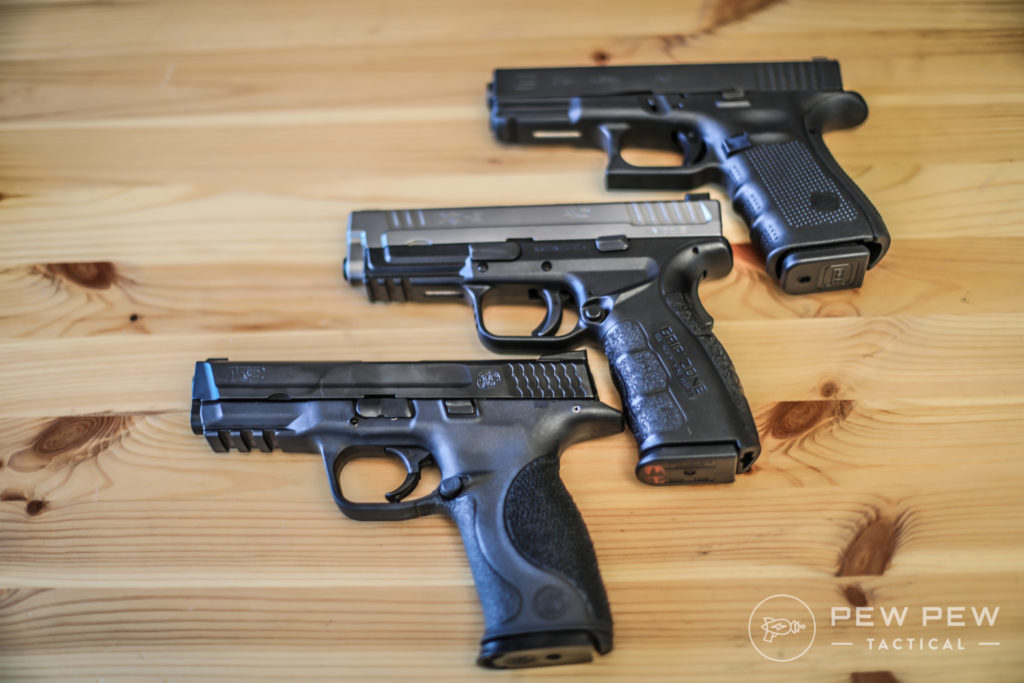 Know what holster you're going with? Looking at OWB, Ankle, Shoulder, or other types of holsters…check out our massive Best Holsters article.