Belly bands exist in a weird space where they are not only holsters but an entire support system unto themselves.
In the last few years, belly bands have innovated and expanded outside of cheap neoprene fabric.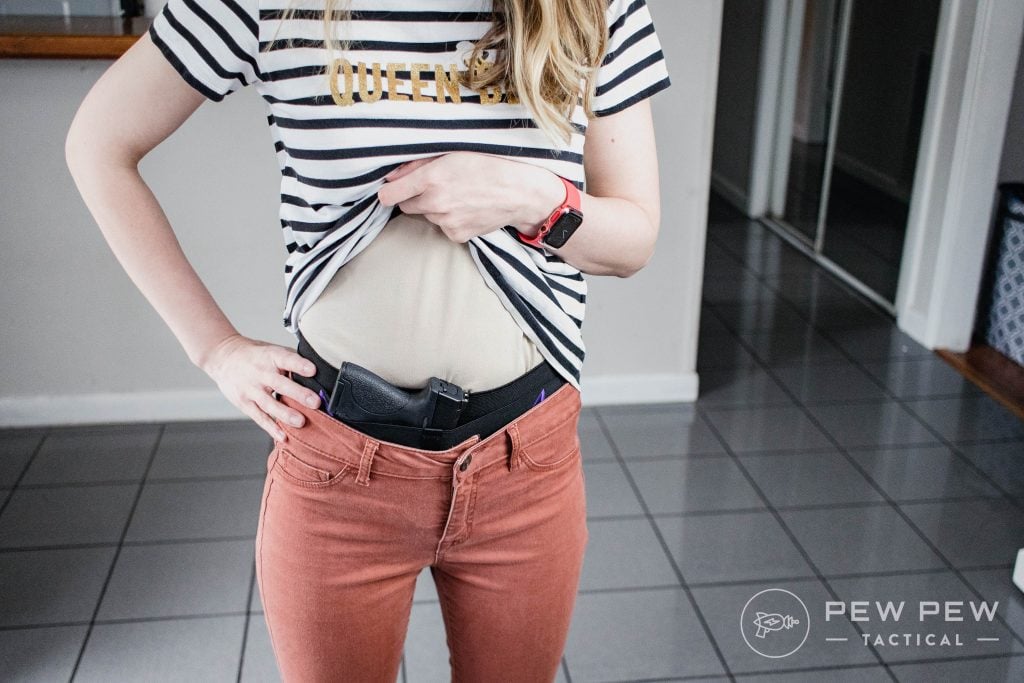 If you've used a belly band before and dedicated it's not for you, I get it. I was there too. However, times and holsters have changed.
Today we will look at the most innovative, useful, and downright comfy belly bands on the market.
Belly bands may still not be your bag, but let's take a peek at the best belly bands out there so you are making an informed decision about your carry options.
Table of Contents
Loading...
Summary of Our Top Picks
Why Are Belly Bands Useful?
Belly bands are useful for a number of situations. I like a good belly bend when I'm in a situation where a belt isn't viable. When I exercise, I typically turn to a belly band.
I can carry and conceal it comfortably with my running shorts and an ancient T-shirt.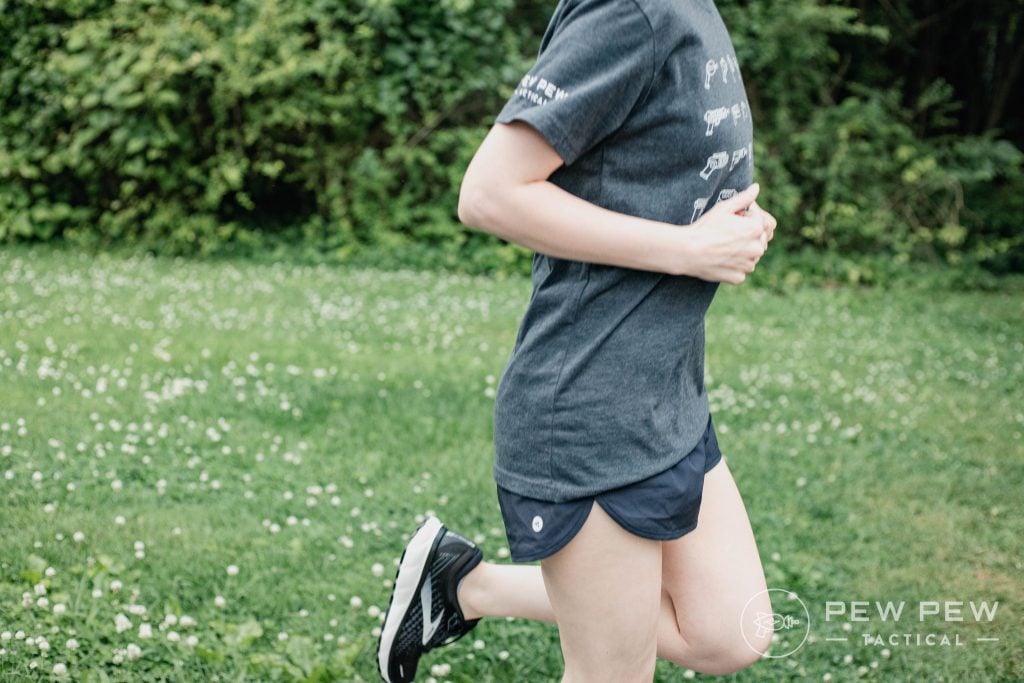 There aren't many situations where I can't wear a belt, but a belly band is a way to go when I can't. I say that as a dude, but the dudettes in the audience might have plenty of situations where their style of clothing clashes with a belt.
On top of that, there are deep concealment requirements that might depend on your choice of clothing. This includes formal wear and a dislike of tuckable holsters.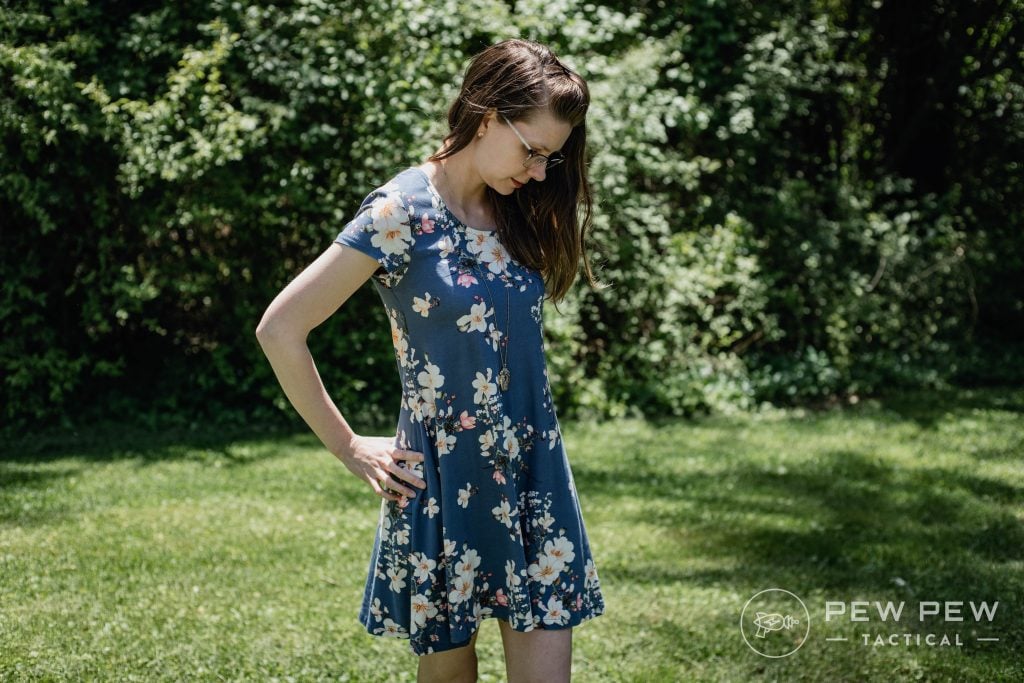 A belly band allows you to carry in numerous unconventional clothing options and in unusual and usual positions if necessary.
Belly bands might not be an everyday carry option for everyone, but they are an efficient and effective tool to keep in the box.
7 Best Belly Bands for CCW & Exercising
1. Galco Underwraps 2.0
The Underwraps 2.0 is a classic belly band design and one of the few classic designs I'd recommend. It's almost like a Batman belt than a belly band.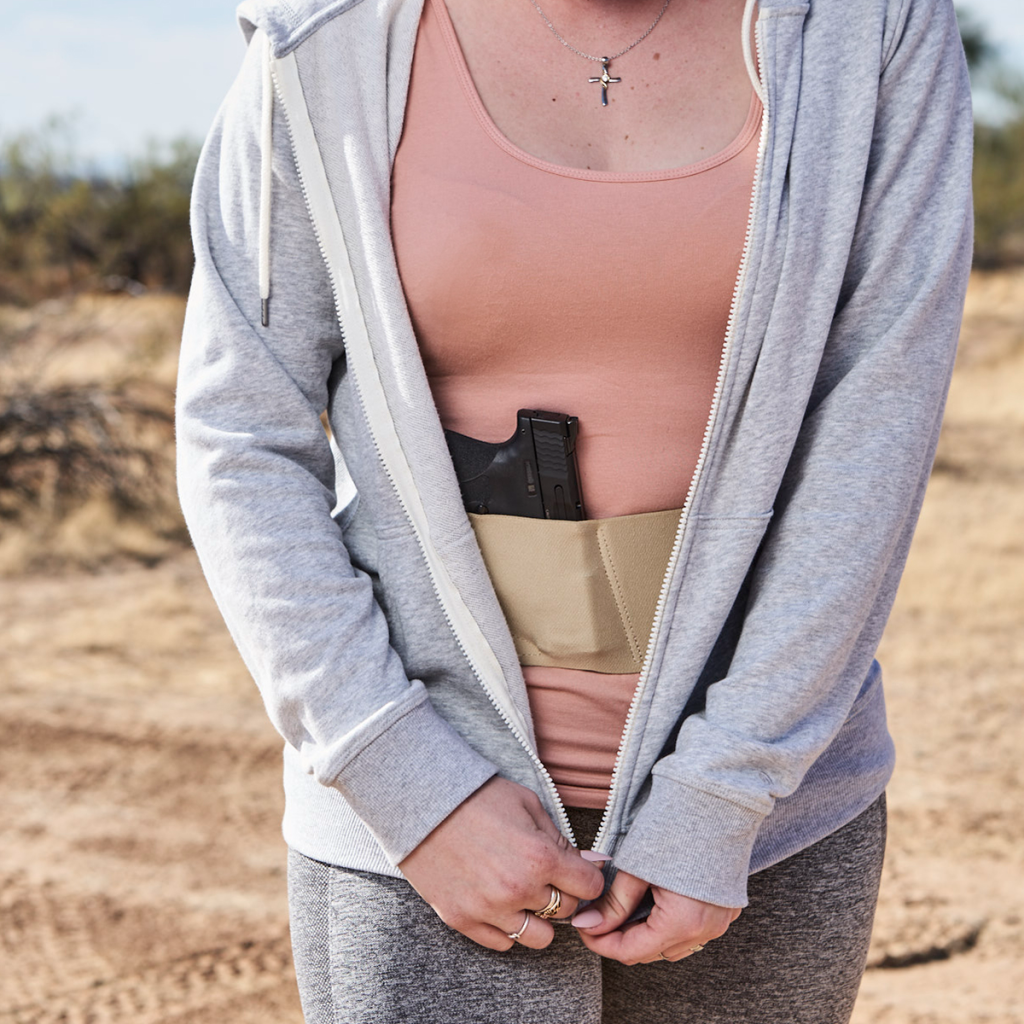 It's chock full of pockets. First, it has a left and right-side leather holster pocket. You could carry two guns, but this seems more aimed at accommodating left and right-handed shooters than going akimbo.
The leather holster pockets come in different sizes, so ensure you have the right size pocket for your gun. They range from pocket pistols to the mighty CZ P-09.
Outside the leather holster pockets are two extra pockets for accessories. You can dump your spare magazines, a light, a knife, a tourniquet, or whatever else and carry it in the Underwraps 2.0.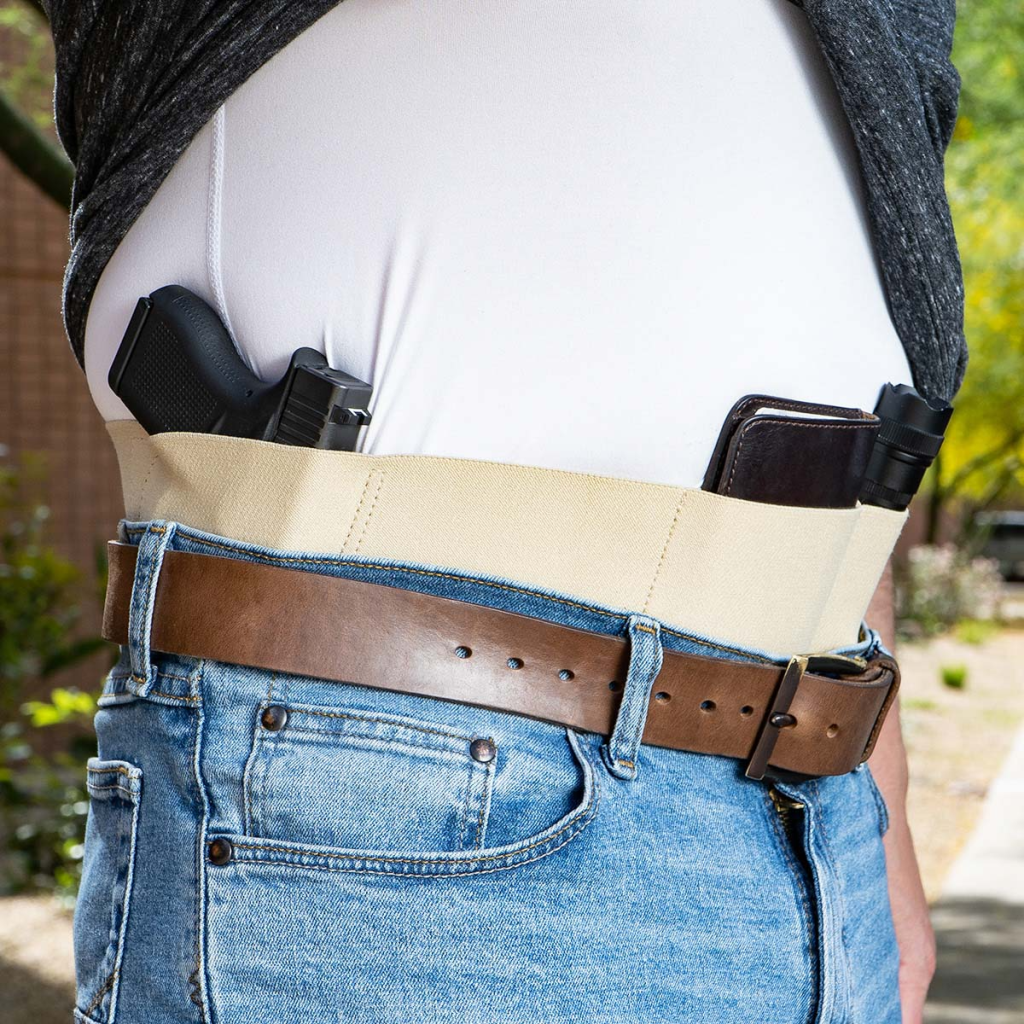 These are elastic pockets and not leather, so they can fit a wider variety of items.
The main downside is that the leather pockets are not designed to accommodate guns with optics. You are stuck with iron sights, and if you're like me, you might not have a purely iron sight carry gun anymore.
Best Classic Belly Band
66
at Amazon
Prices accurate at time of writing
Prices accurate at time of writing
The Galco Underwraps 2.0 gives your midsection a huge secured by rough and tough hook and loop. It's a rugged design that can be positioned strongside for cross-draw or appendix carry.
If you want a classic design, the Galco Underwraps 2.0 is one of the best.
2. Blackhawk Stache N.A.C.H.O.
The Blackhawk N.A.C.H.O. combines a conventional belly band with a detached holster, it's designed to work with the Blackhawk Stache series of concealment holsters and accessories, but it will likely work with any modern kydex appendix rig.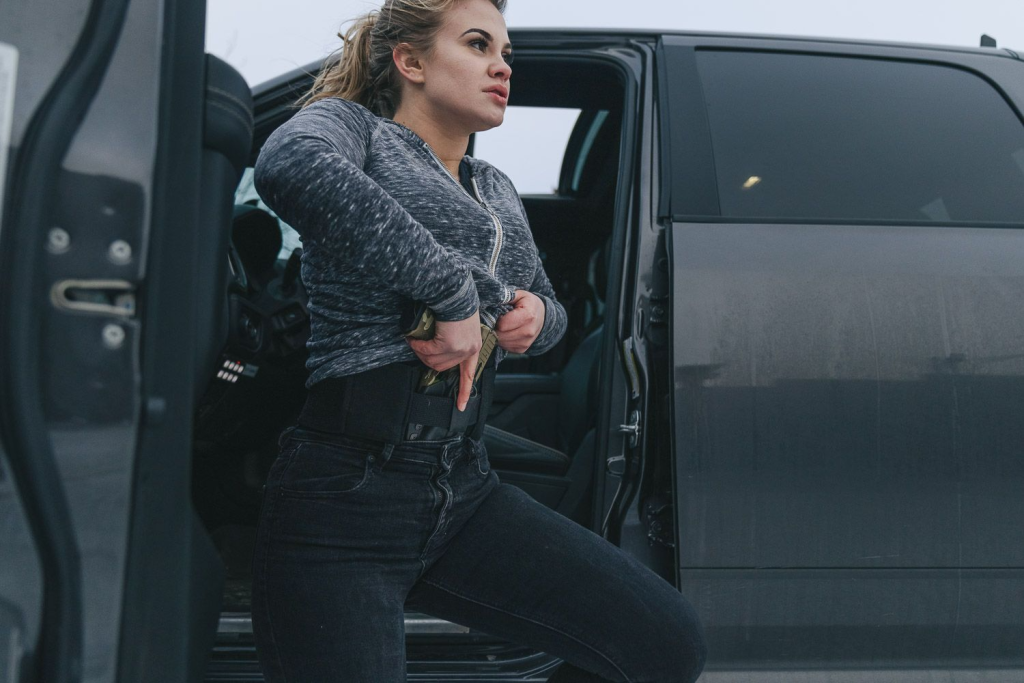 N.A.C.H.O. stands for Non-Conventional Adaptive Carry Holster Option.
The N.A.C.H.O. has a 1.5-inch scuba webbing integral holster mounting section. You strap the clip of the holster over the 1.5-inch integral belt. Its design accommodates guns in the Glock 19 size range and smaller.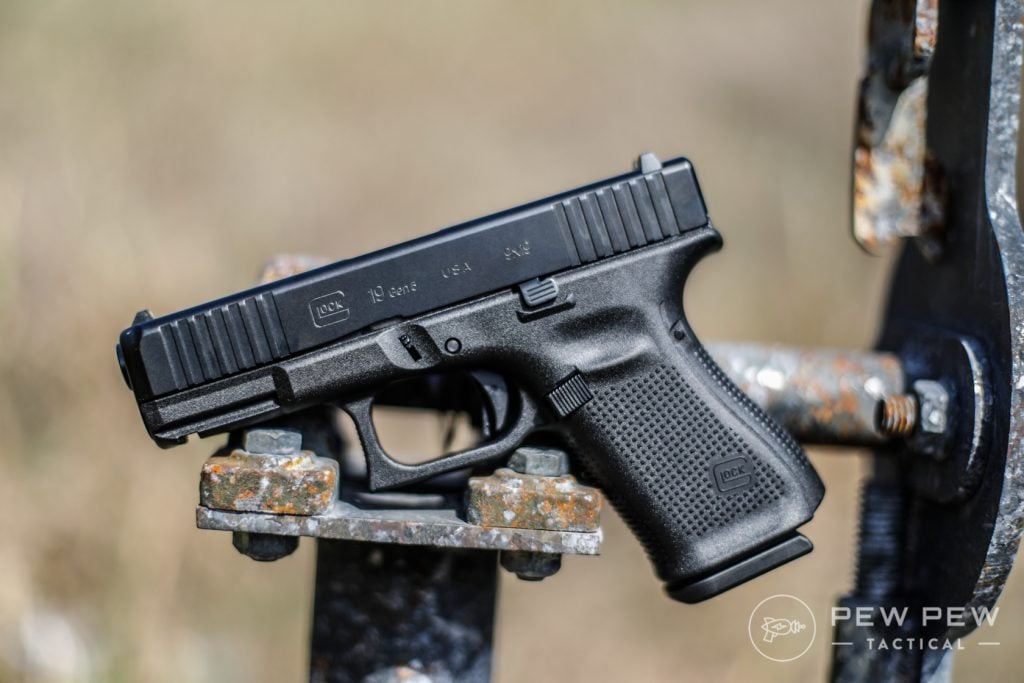 Since you bring your own holster, you get the retention, proper fit, and trigger coverage you want. This ensures the gun is properly tucked away and easy to draw.
Alongside the holster section, you get four elastic pockets. Two pockets are 3 inches wide, and two are 3.5 inches. You can pack everything in this belly band.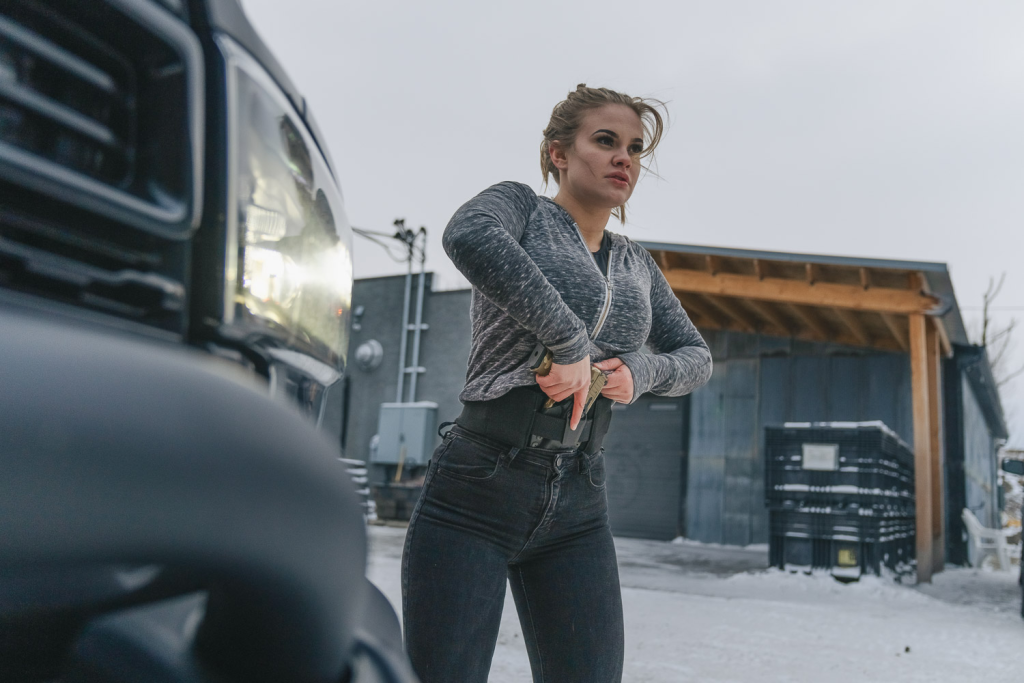 A wallet, knife, tourniquet, cell phone, and beyond. It goes from a holster to a means to carry your entire EDC.
Complaints-wise, I wish it had more of a Velcro backing. It's somewhat short and doesn't inspire much confidence if you're carrying a full load and running around.
Best for EDC
38
at OpticsPlanet
Prices accurate at time of writing
Prices accurate at time of writing
It will likely hold just fine, and I haven't had issues, but it is a weak point worth addressing.
The N.A.C.H.O. gives you lots of room to stash your goods besides your gun and holster. It can be worn in nearly any position you want, and since you are bringing the holster, and will accommodate both left and right-handed shooters.
3. Crossbreed Modular Belly Band 2.0
Crossbreed is the king of the hybrid holster, and they've been making belly bands for years. The latest 2.0 model has some minor functional differences from the original but dedicated improvements.
This belly band comes with a molded Kydex shell of your choosing. You must choose the right shell for your gun and accessories when you order. This is one of the few times I've ever seen a company ensure your belly band holster was weapon-light-ready.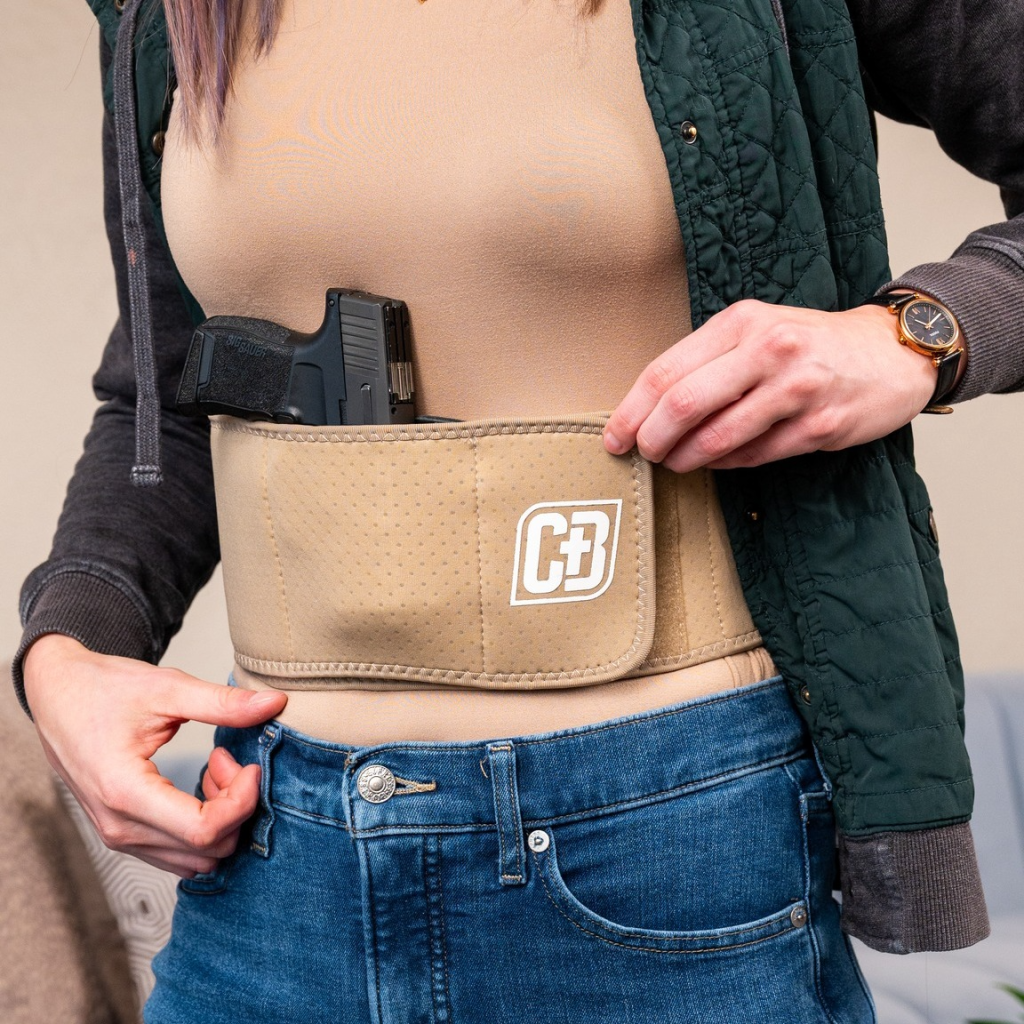 I'm a big fan of the advantages a molded Kydex shell offers. This includes better retention, a consistent draw, and overall better safety.
The holster attaches via hook and loop and is secured even more when the band wraps around the holster. Shooters who carry different guns can order separate shells for an easier carry option.
On top of that, Crossbreed includes a large pocket for a wallet, phone, tourniquet, or whatever and two small pockets for magazines.
The band itself is made from an antimicrobial polyester jersey material for comfort and breathability. It will still be a little muggy, but there is an attempt for comfort and cooling.
Best Hybrid Holster
74
at Crossbreed Holsters
Prices accurate at time of writing
Prices accurate at time of writing
Modularity rules, especially in the gun world. Changing the gun I'm carrying depending on my style of dress or situation is valuable, and the Crossbreed belly band makes that a reality.
Plus, I can carry with a red dot and light without much concern, either. That can take you a long way if need be.
What do you think of the Crossbreed Modular Belly Band? Rate it below!
4. Alien Gear Low-Pro Belly Band
Alien Gear holsters have produced belly bands for quite some time, but the Low-Pro is the first to integrate a kydex holster. A polymer rig molded specifically for a gun adds a higher degree of retention, safety, and an easy draw.
Beyond integrating a polymer rig into the belly band, they've taken a few steps to innovate the design.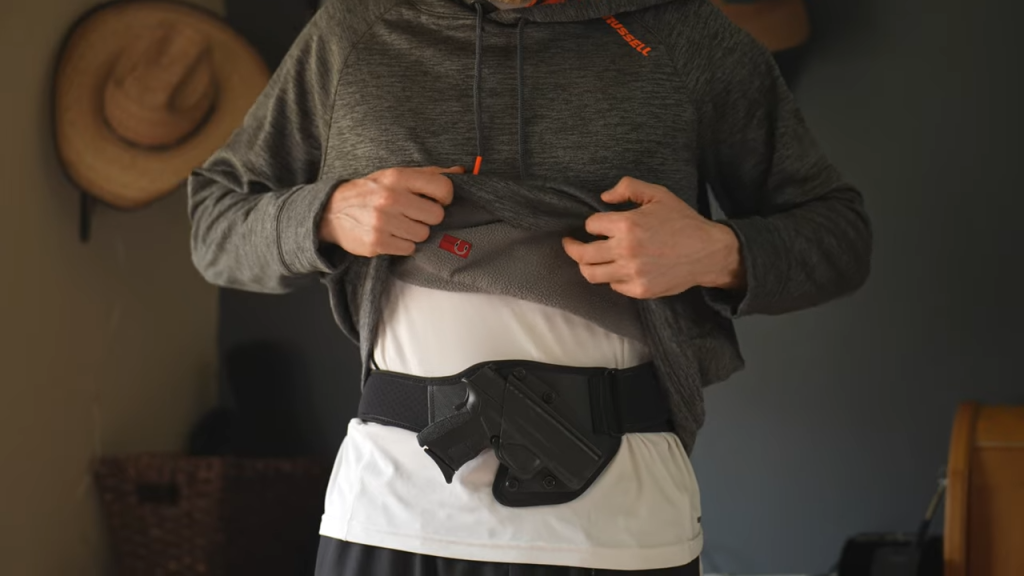 The Alien Gear Low-Pro is a minimalist design with a thin belt to help reduce the overall size and weight of the rig. On top of that, the minimalist belt setup keeps things from getting hot while wearing.
This would be the perfect rig for exercising at the gym and going for runs.
On top of the low-profile design, the holster also features an innovative cant design. It's worn at an appendix position but positioned a bit more horizontally than vertically for an easy and quick draw. You have fewer cover garments to defeat for a quicker draw.
It's a belt-free carry option that is perfect if you live in states where the temperature and humidity often make regular belly bands a sweaty mess. Sadly, the holster shells don't offer light-bearing options and are not red dot friendly.
Best Integrated Holster
92
at Alien Gear Holsters
Prices accurate at time of writing
Prices accurate at time of writing
Alien Gear makes tons of holsters. They likely have an option for you. They have a long history and diverse shell options, so everyone has access to a little of everything.
5. Clip & Carry Strapt-Tac Belly Band
If you're like me, you look at belly bands and the temperature outside and feel a resounding sense of dread. I live in Florida, and as a well-insulated American, I run hot.
Belly bands often only add to that heat with their large elastic designs.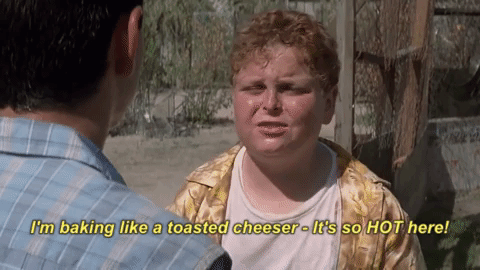 The Clip & Carry Strap Tac Belly Band is different, though.
Instead of having several inches of the band to add a layer of insulation to your torso, it has a 2-inch-wide strap that makes up most of the band. Where the gun is supported, you have your typical much wider portion to protect the gun from you and you from the gun.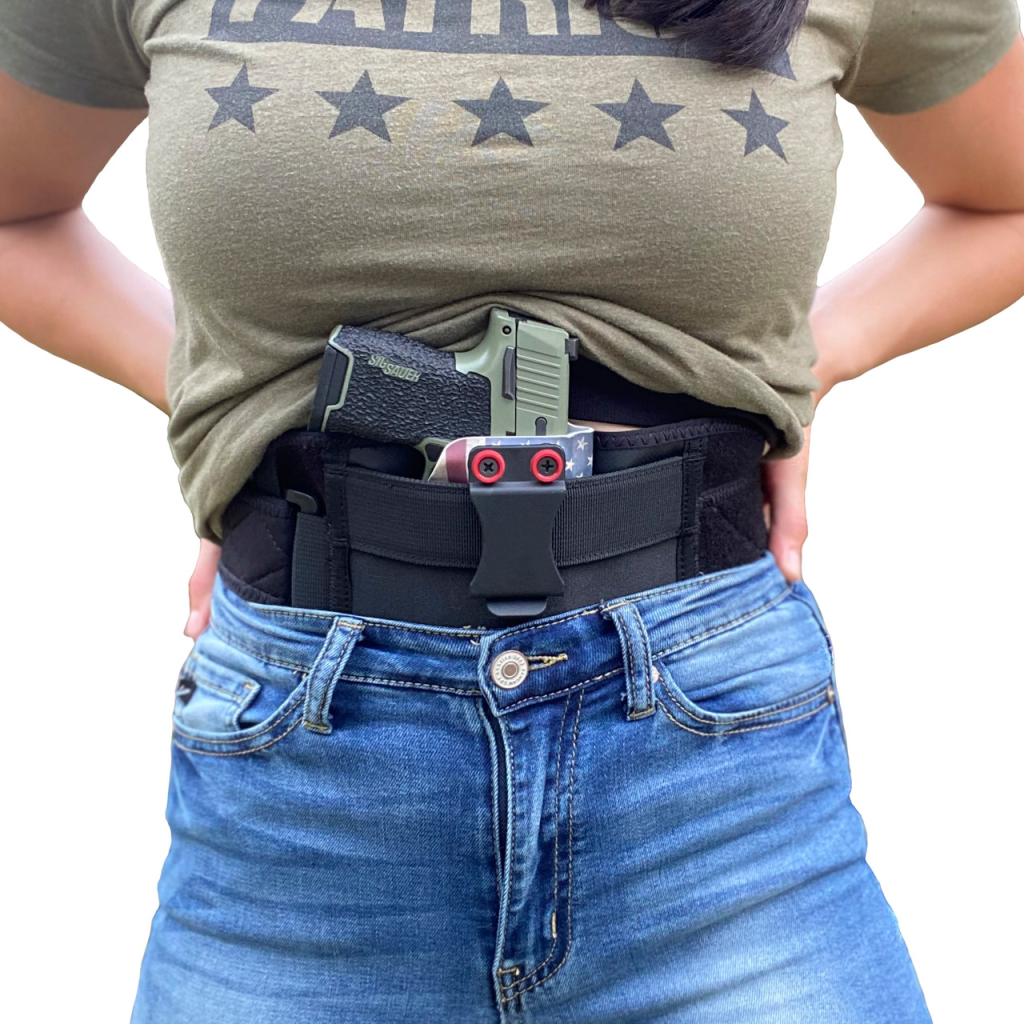 This rig requires you to bring your own holster and works with traditional kydex IWB designs.
A 1.5-inch or so integral strap lets you clip your holster into place, and boom; you're ready to carry. The clip attaches to the strap and slides into a pocket for maximum retention.
There is a standard, and an appendix version, with the difference being the appendix version has a long pocket and strap to accommodate side car holsters. The belt portion is quite adjustable, and there are a number of size types. Due to the unique, minimalist design, you can carry it in nearly any position.
29
at OpticsPlanet
Prices accurate at time of writing
Prices accurate at time of writing
Sure, you have strongside and cross-draw with a heaping of appendix. You can also carry Air Marshal style with the rig up and under your arm, almost like a shoulder holster.
Obviously, the downside is no reloads, no handcuffs, no flashlight, just a gun, but that's all you need most of the time.
6. Desantis Sky Band II
Companies have long-designed belly bands for the concealed carrier, and these are aimed at the armed citizen…mostly.
Desantis produces the Sky Band, which from the beginning, was aimed at offering law enforcement a deep concealment option.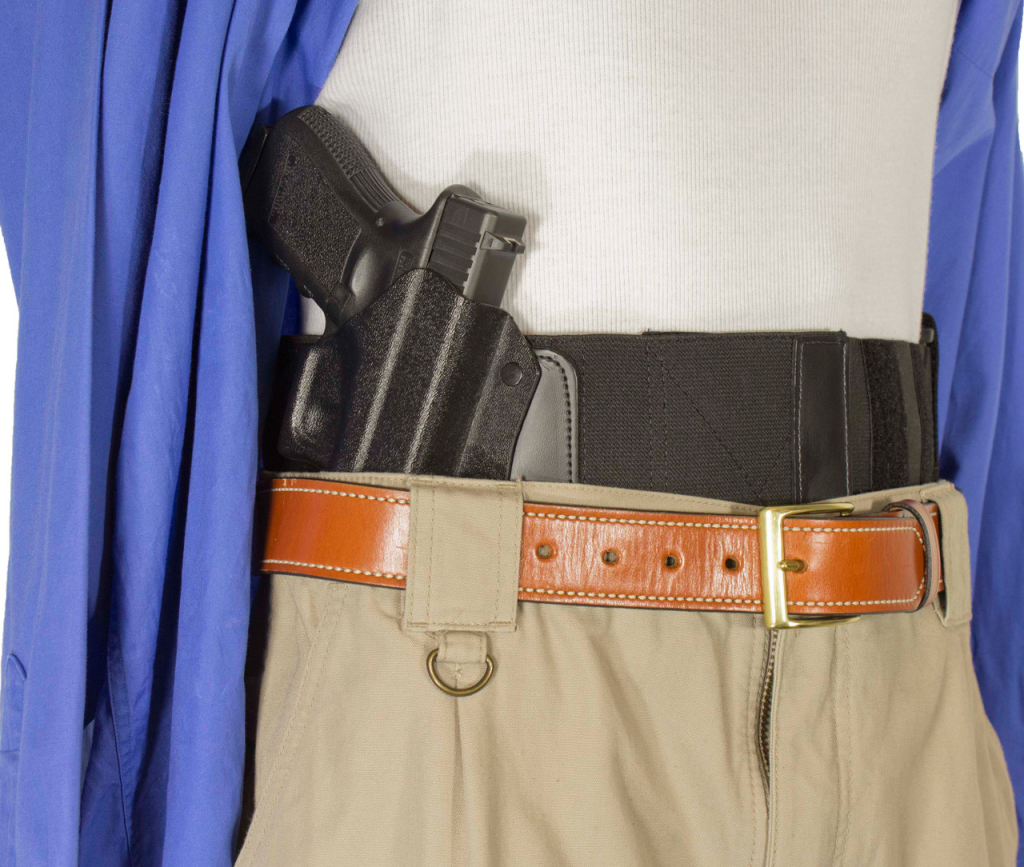 The Sky Band II mixes traditional belly band design with a modern holster take. Each design comes with a molded kydex holster shell. This offers you the better retention possible, the quickest draw, and the safest method of carrying with a belly band.
The band itself is 5 inches wide to support a duty-sized firearm, and it's made from surgical-grade elastic. Its elastic offers lots of support and comfort for a heavy gun and a ton of accessories.
99
at DeSantis
Prices accurate at time of writing
Prices accurate at time of writing
The Sky Band 2 comes with a handcuff pouch, an elastic pocket, and three magazine pouches. You can almost carry a full loadout in the Sky Band II, and the supportive design ensures it won't weigh, slip, slide, and go limp on you.
The downside is that 5 inches of wrap mean 5 inches of a hotter-than-average part of your body. You'll get sweaty fast, especially if this is your summer carry option.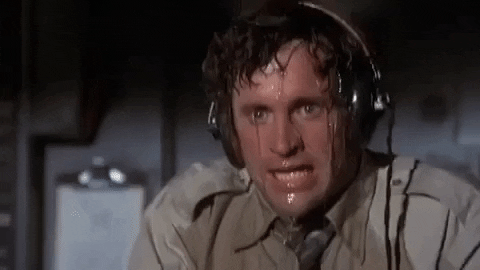 This is the way to go if you need to carry a full loadout.
The Sky Band II holds nothing back and provides a solid carry option for those who want more than a gun on hand.
7. PHLster Enigma
The folks at PHLster might not like me calling the Enigma a belly band because it's really not, but it serves the same purpose. It's a beltless carry option that does wrap around your body.
This system isn't an elastic band but more of a belt that wraps around your body and is secured via something akin to a belt buckle.
The belt is made from nylon and is designed to be rugged and durable. It can fit up to a 46-inch waist and is easily adjustable. An optional Sports Belt expands the waist to 50 inches.
The Enigma then allows you to attach your holster of choice, although PHLster sells the Enigma Express with an included holster if you so choose.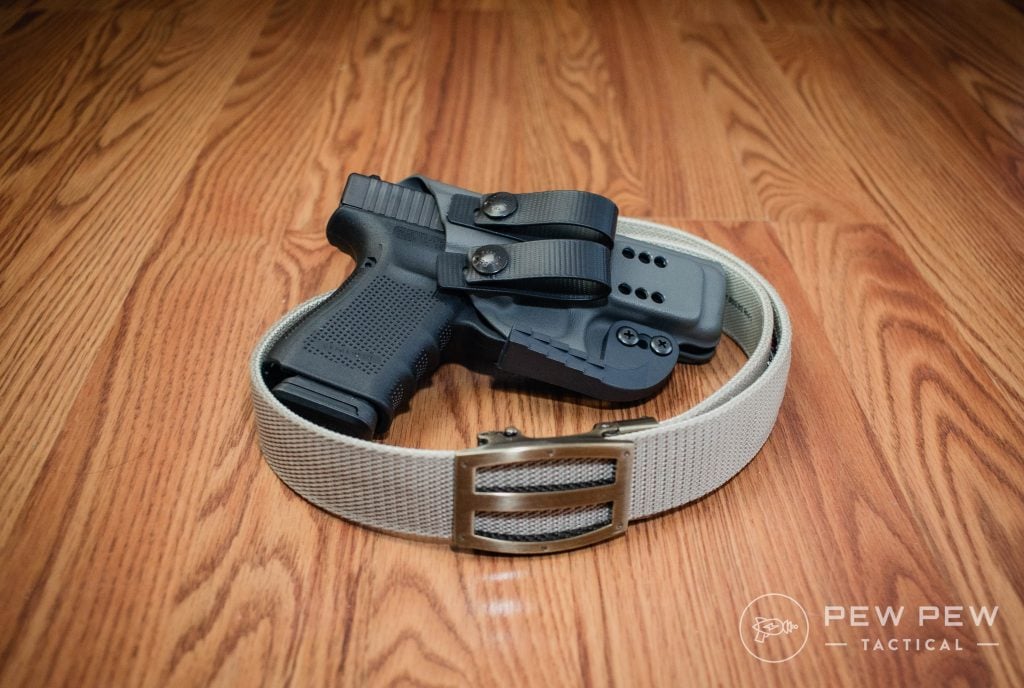 PHLster's holsters work with the Enigma, but so do JM Custom Kydex, Henry Holsters, Holsterco, KSG Hoslters, Dark Star Gear, and more. If you want a light-bearing model, make sure you purchase the Light Bearing Enigma.
93
at PHLster
Prices accurate at time of writing
Prices accurate at time of writing
The Enigma comes with a leg leash that fits over your thing to keep the Enigma centered and in place. This beltless design is aimed at appendix carry but gives the user more control of the holster's placement.
Because there is no belt, not buttons, or buckle to contend with, you can change the angle and height easily to get it just right.
The PHLster Enigma is named correctly as it's not really a belly band, but kind of at the same time. It's the model I'd suggest if you had to ask me to pick my absolute favorite.
It's one of the best belt-free carry options out there.
Final Thoughts
Belly bands can be a very useful tool to have on hand. They tend to be fairly comfortable and easy to carry with them in odd situations.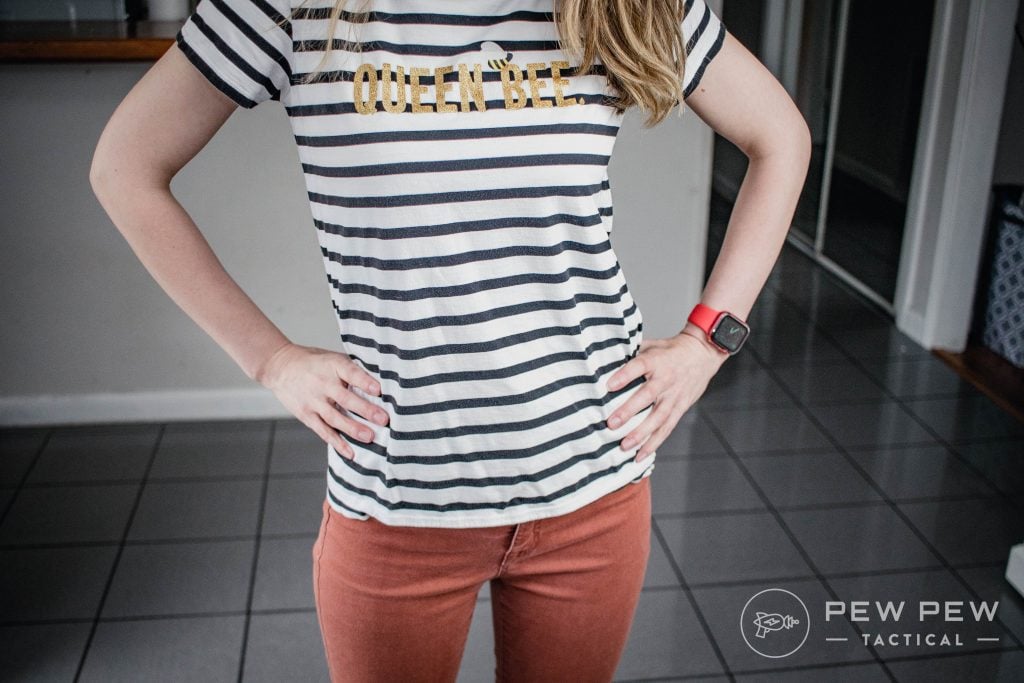 While they might not be ideal for everyday carry, they work great when you need a belt-free solution.
What's your favorite belly band holster? Let us know in the comments below! For more on concealed carry, check out our Concealed Carry Guide.