If there is one loaded term used far too often is the term assault rifle.
It gets tossed around quite a bit, with plenty of people using it in an entirely incorrect manner.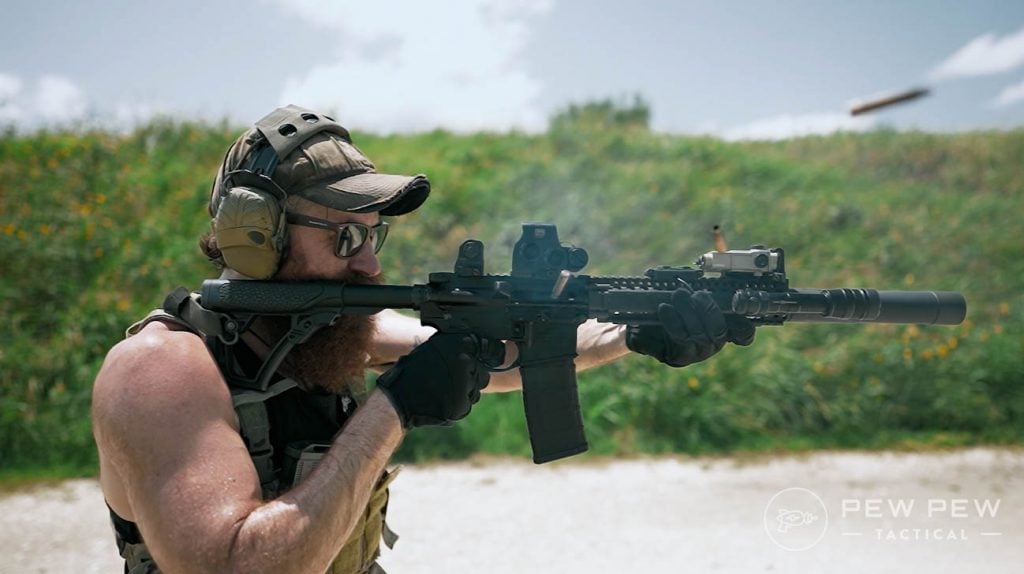 But I have good news!
Today we are going to define what an assault rifle is, talk about the origin of the term, and then we'll even toss in the top 10 assault rifles from around the world.
So keep reading!
Summary of Our Top Picks
Table of Contents
Loading...
The History Of Assault Rifles
To really understand assault rifles and how the term evolved, we have to go back to World War I.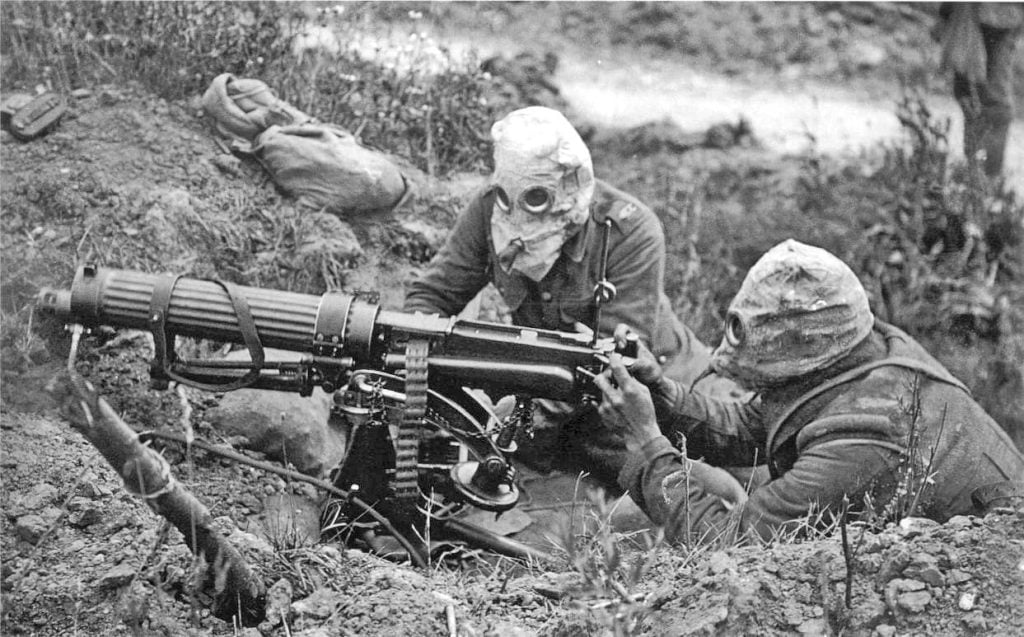 The war was a meat grinder and showed what happens when the last century meets the new century. Horses charged into machine guns, swords were fielded against shotguns, and if it flew or drove, we weaponized it.
Warfare was no longer men standing in lines shooting muskets at each other. It devolved into trench warfare, and the birth of small-unit maneuver warfare began.
In response, Imperial Germany developed a specialized soldier known as the Stormtrooper. These troopers would be armed with rapid-firing weapons, often pistols, and near the end of the war, they carried MP18 SMGs.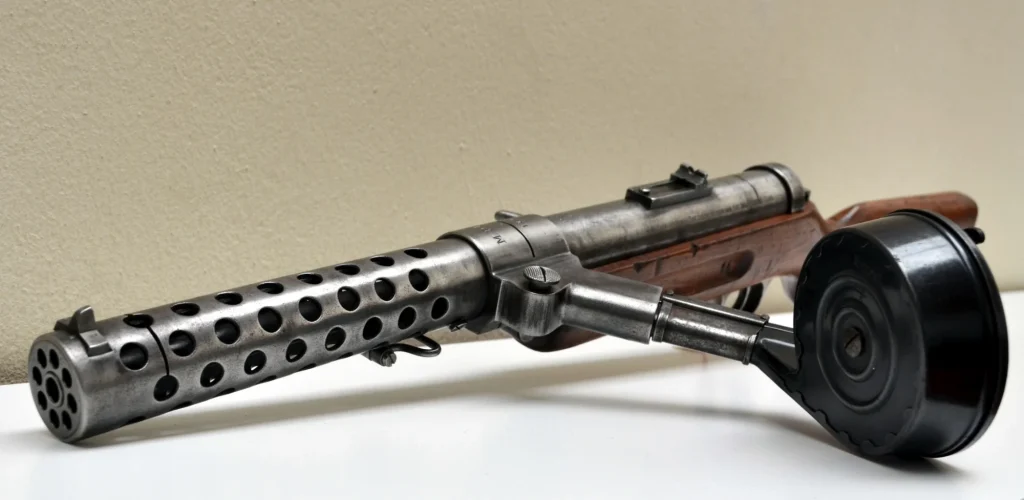 They stormed or infiltrated trenches and were commanded by NCOs who could act autonomously. Stormtroopers were placed in Assault Detachments or Assault Companies.
This proved to be somewhat successful, although it was too little too late for the German empire. Still, lessons were learned.
By the time WWII came around, SMGs and full-powered battle rifles were common in infantry units, and small-unit maneuver warfare was common.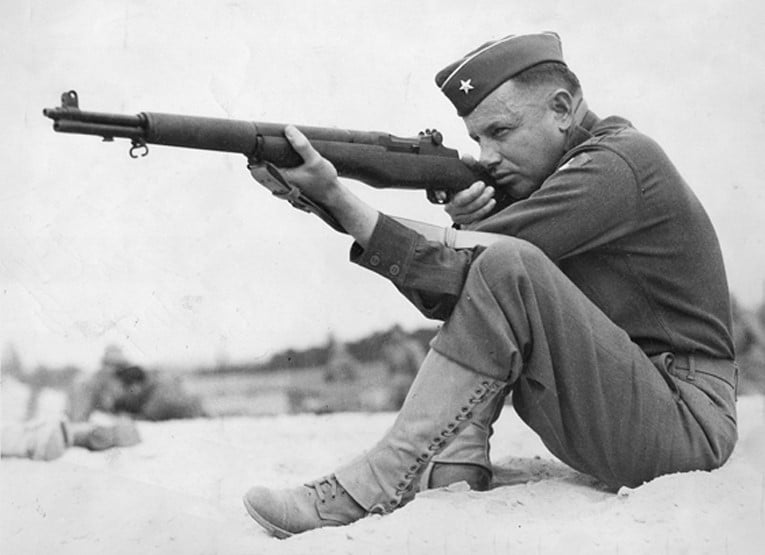 While the two complimented each other well, the idea of mixing the lightweight, handy nature of SMGs with the power of a full-sized rifle was forming.
The Germans were the first to truly implement this with the introduction of the StG 44, the world's first assault rifle.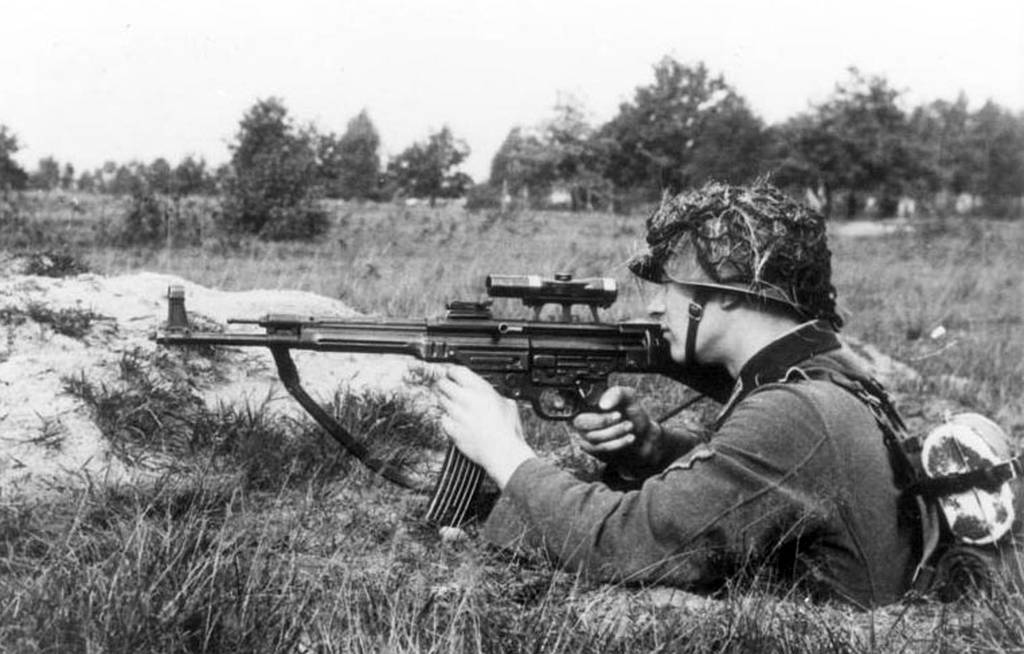 StG stood for Sturmgewehr 44, which translates to assault rifle 44. The gun was not a full-sized battle rifle and was not an SMG. It offered something in between the two with moderate range and a lighter, handier weapon.
By the middle of the Cold War, the assault rifle concept caught on like wildfire. Since then, the world's military forces have relied on the assault rifle as a do-it-all weapon.
What's an Assault Rifle?
An assault rifle, by definition, is a selective-fire rifle chambered in an intermediate caliber cartridge that's fed from a box magazine with an effective range of at least 300 meters.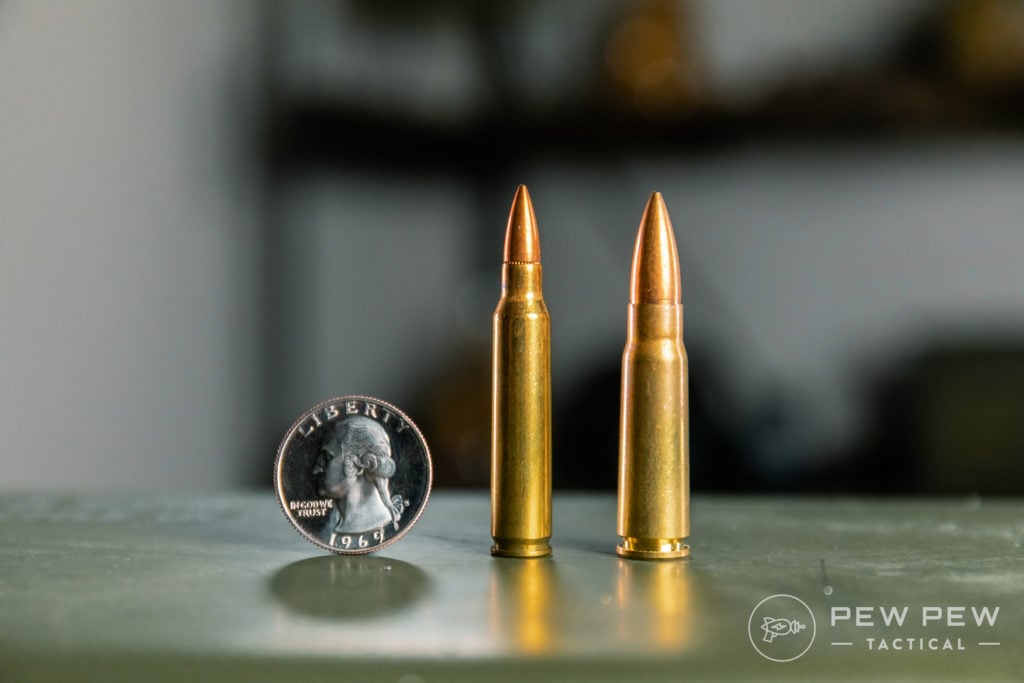 These are lightweight and handy rifles, rarely weighing more than 8 pounds.
Their ammunition is also lightweight, allowing soldiers to carry more. Assault rifles are typically light recoiling and relatively controllable.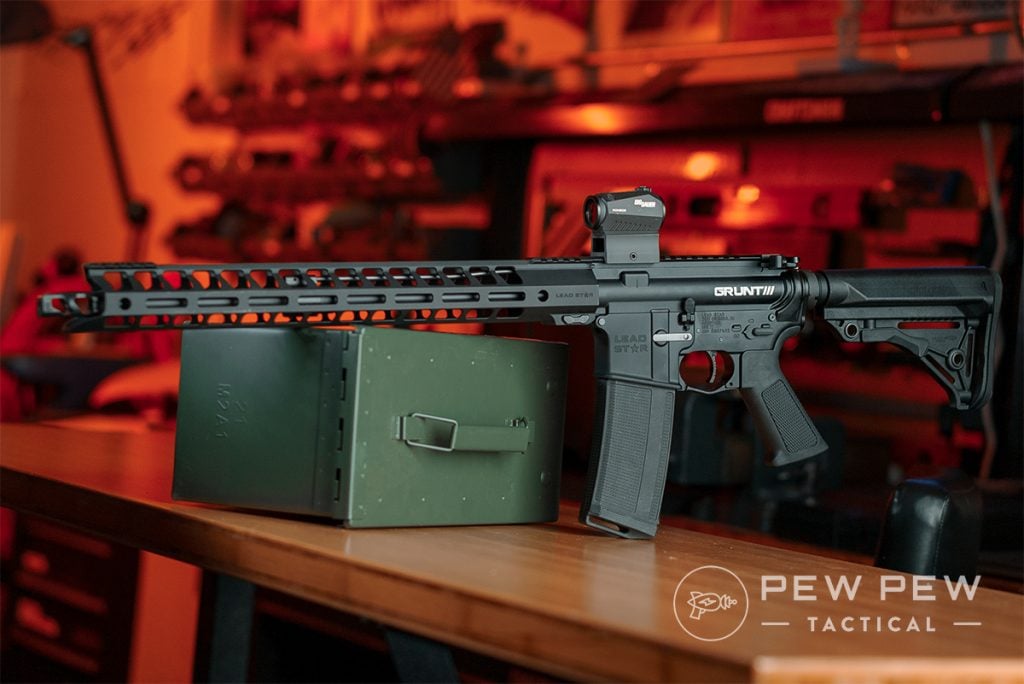 How Do You Pick the Best?
How does one declare an assault rifle the best? Well, that's a tricky question to answer…
When I sat down and thought about it, I figured the best way was to look at their service records.

How long has a platform served? Is it well-liked by its users? Does it have a history of being successful in combat, and would it be easy to outfit an entire army with?
This means that the best might not be the most accurate, most ergonomic, or even the most modular.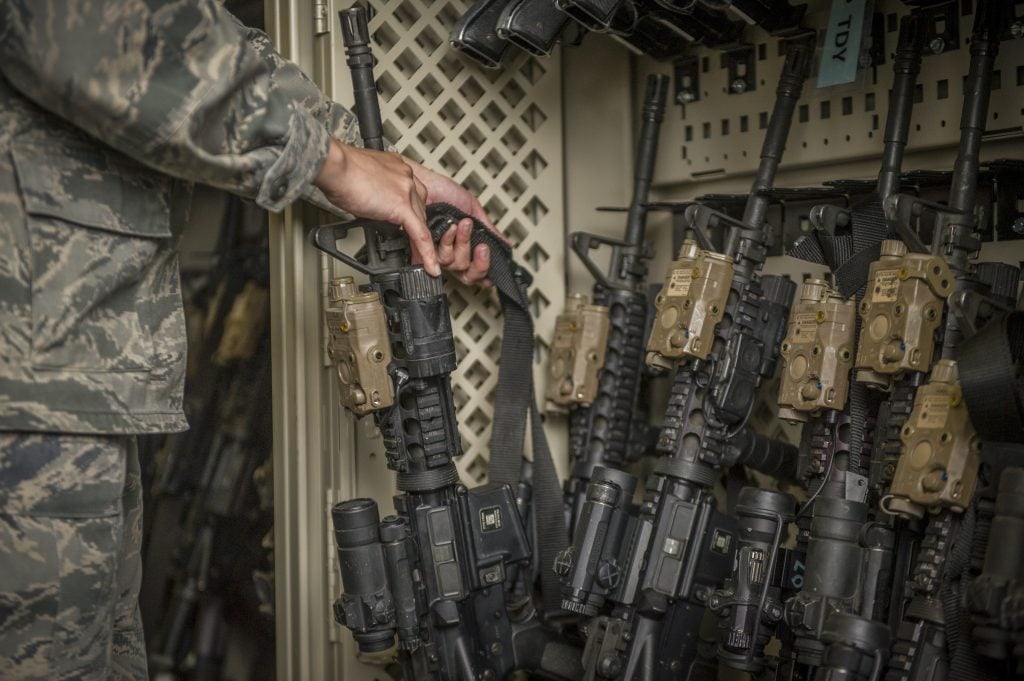 Having a rifle for a military force is a bit like buying a fleet of vehicles for a company. Sure, a Lamborgini is a great car, but a Honda is probably more practical.
Top 10 Assault Rifles
1. M4/M16
The undisputed champ of the assault rifle world is the M16 family of firearms.
Starting with the full-sized M16 and later developing into the carbine-sized M4, these rifles have armed American service members since the Vietnam War.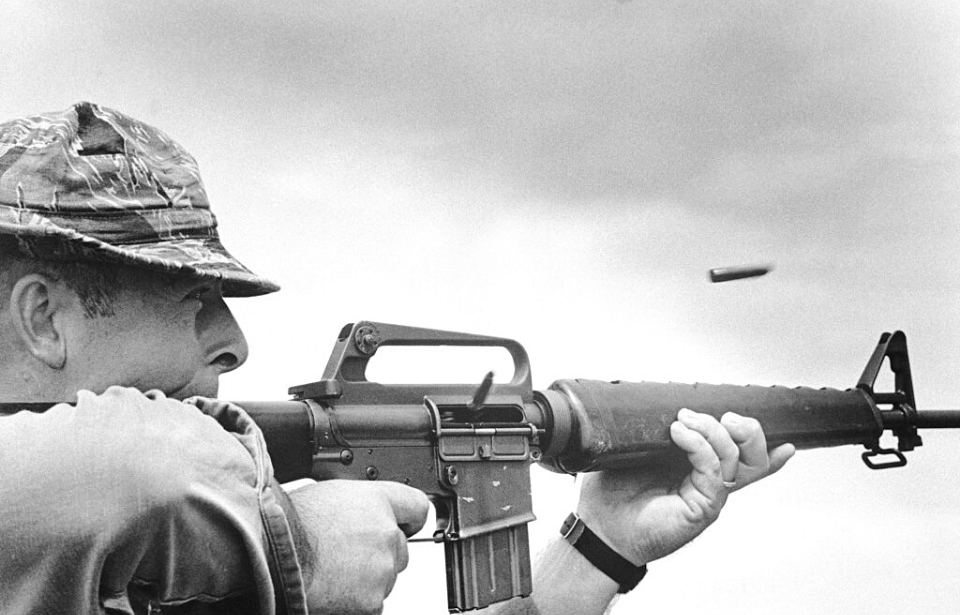 Not only has it been a massively successful rifle in the United States, but it has also been a favorite worldwide.
It is also favored by many special operations components of military forces abroad. For example, the British military uses the SA80 family of rifles, but their elite SAS operators prefer the M4-derived L129A1.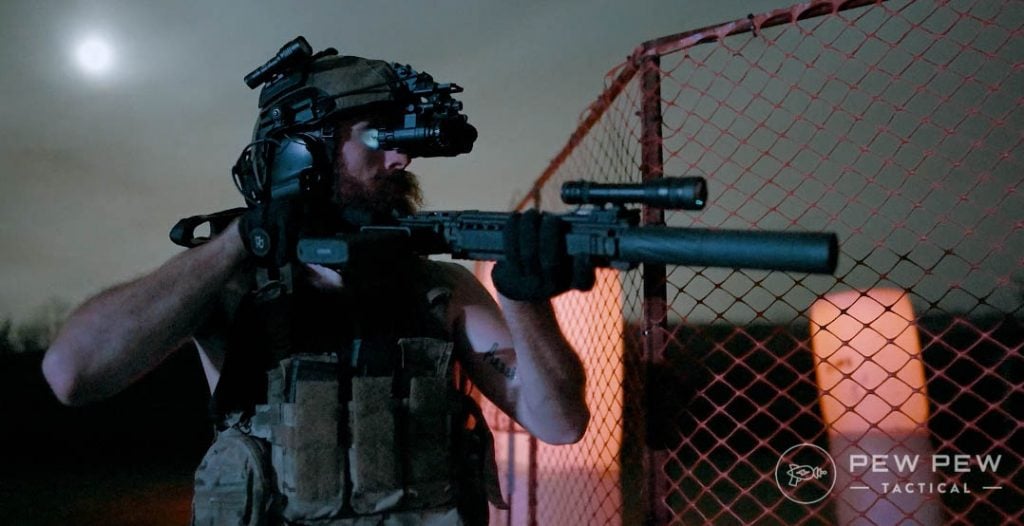 Admittedly a good part of this rifle's form factor is its modularity. Not only is it reliable, accurate, and ergonomic, but it can be easily converted to fit different roles. Derivatives of the rifle include the CQB-oriented Mk18 and the long-range ready Mk12.
It's a do-anything platform that has been battlefield proven for over 60 years.
Best M16 Derivative
850
at Palmetto State Armory
Prices accurate at time of writing
Prices accurate at time of writing
2. HK416
There is a good argument that the HK416 is mainly just a Stoner design, and you're partially correct. It does look and handle much like an M4. However, it's what's under the hood that matters.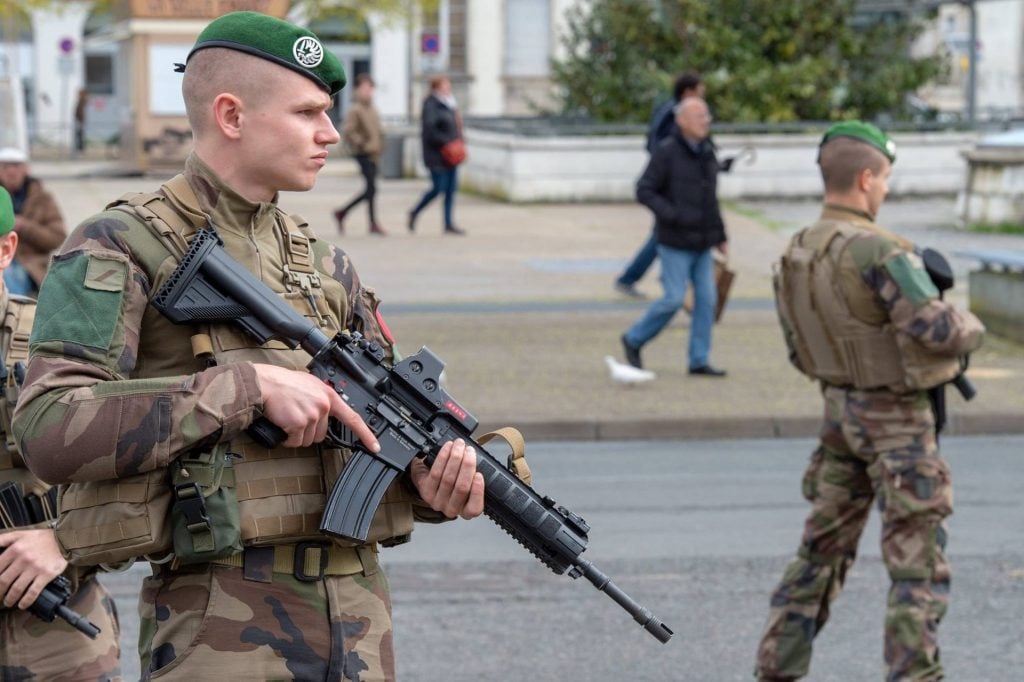 HK ditched the direct impingement system for a short-stroke gas piston design. This gas system keeps the gun cleaner and running cooler and helps improve reliability with ultra-short barrels.
Additionally, the short-stroke gas piston system makes running a suppressor a more pleasant experience.
The HK416 is an incredibly reliable platform picked up by numerous military forces and several special operations forces.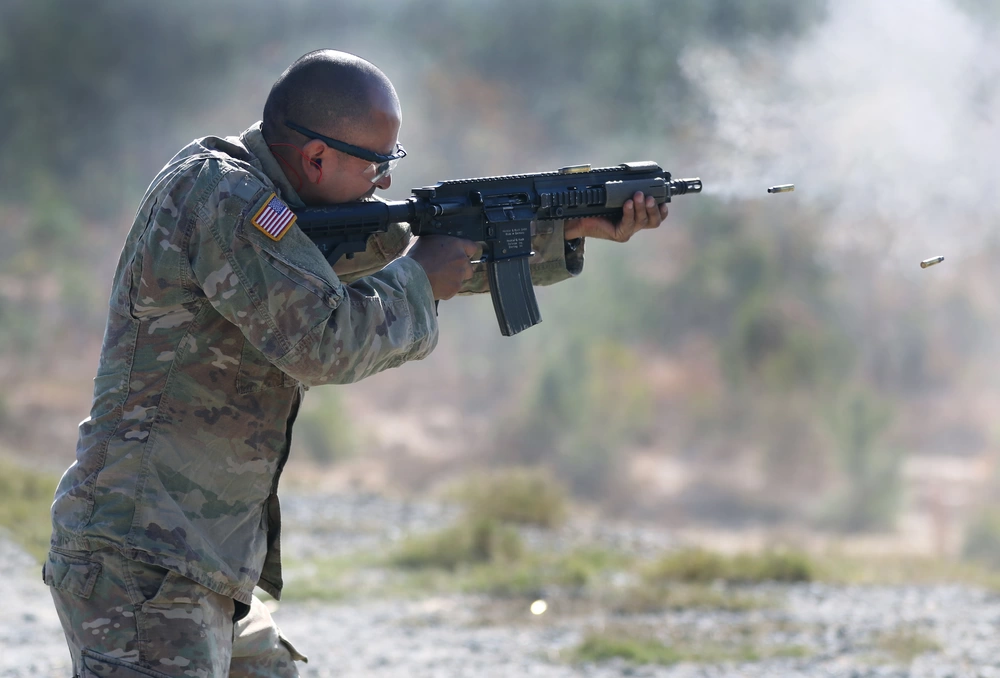 The Marine Corps field the HK416 as the M27, and both Delta Force and SEAL Team Six have used the weapon. Special Operations in Australia, France, Germany, and others can also be seen carrying these rifles.
While we can't offer you the real deal, HK does make a .22 LR version that makes for a fun range toy.
463
at Kygunco
Prices accurate at time of writing
Prices accurate at time of writing
3. AK Series
The Russian AK-47 and AKM series started life as one of the earliest successful assault rifles. It was wisely designed to function in austere environments and is well known for its immense reliability.

This long-stroke gas piston platform has evolved to include numerous variants. Modern rifles in 5.45 are still being fielded, as well as light support weapons and shotguns based on the AK.
It's a weapon that's easy to adapt to different calibers and roles. The platform proves that a weapon doesn't need to be a prize racehorse in the accuracy and ergonomic departments to succeed.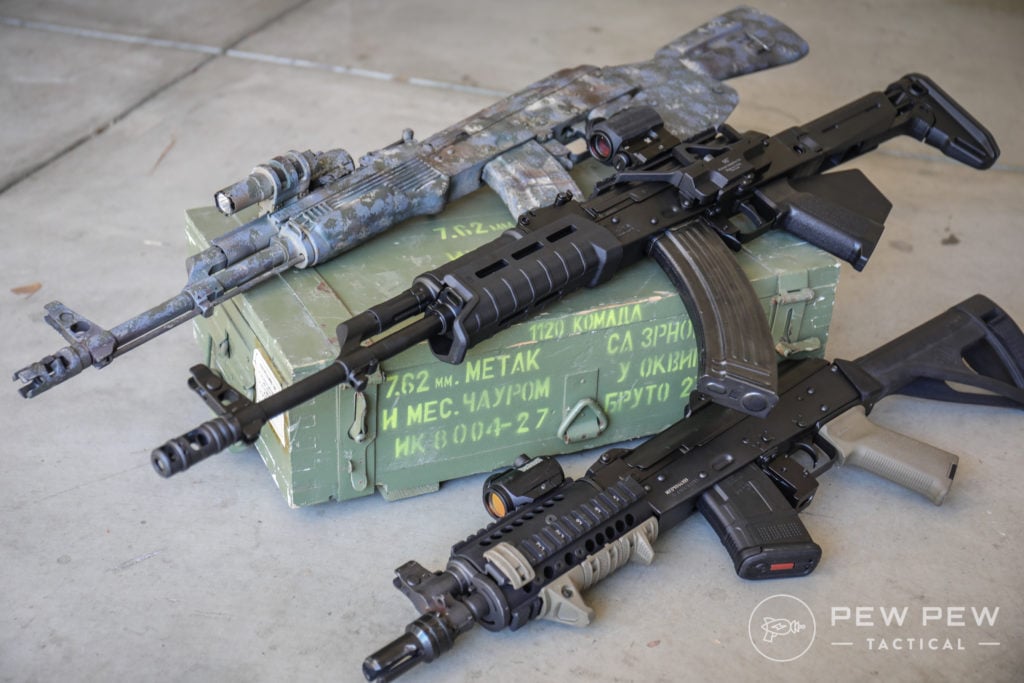 The AK is simple to use. It's lightweight and reliable, and the commonly chambered cartridges are easy to handle.
The AK series is likely not going anywhere anytime soon, and as we've seen during the Russian invasion of Ukraine, it's one of the few pieces of equipment they have that works.
Best AK
699
at Palmetto State Armory
Prices accurate at time of writing
Prices accurate at time of writing
4. Steyr AUG
In the 1970s, when the AUG was unveiled, it must have looked like something out of Star Wars.
The AUG wasn't the first bullpup, but it did make use of a lot of polymers and an integral optic. It was a design ahead of its time.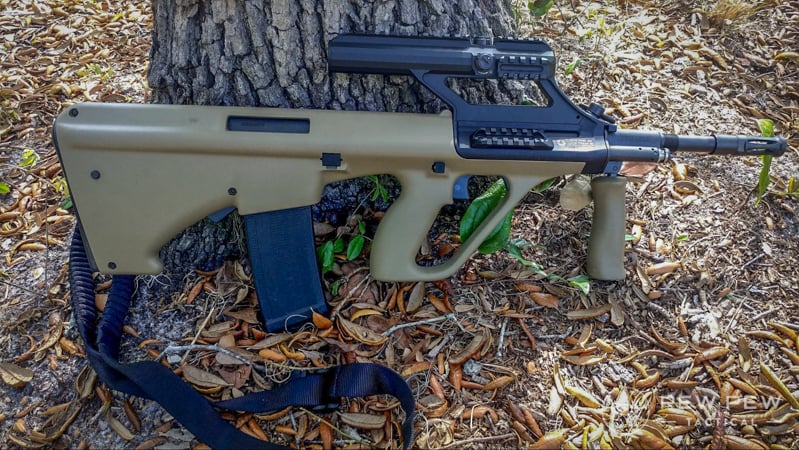 As far as assault rifles go, it's also arguably been the most successful bullpup platform on the market. It's a gas-piston-operated rifle that is modular by its nature.
Removing the barrel and swapping for another can be done in seconds. Users can turn it from a rifle to a light support weapon, a DMR rifle, and even into a pistol-caliber SMG.
Best Bullpup
1599
at Gunprime
Prices accurate at time of writing
Prices accurate at time of writing
The Steyr AUG saw a lot of initial success and was adopted by Ireland, Australia, Austria, and New Zealand.
Heck, The United States adopted the Steyr AUG for the Department of Homeland security, making it one of the few bullpup rifles to see service in the United States.
Want to learn more? We have an entire review dedicated to the AUG!
5. Tavor
Here's a fun fact, the look and shape of the Tavor were drawn on a napkin and decided before any development ever took place.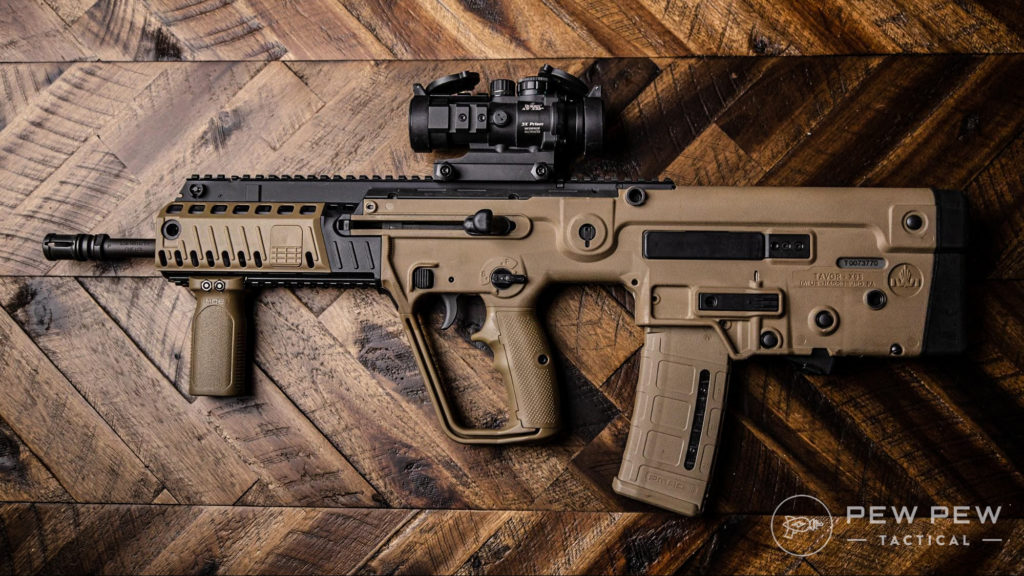 This Israeli design would go on to arm the Israeli Army in the X95 configuration.
The Tavor family includes a rifle variant, a carbine variant, a grenade launcher-compatible option, and even a DMR option. On top of rifle variants, there is also the Tavor 7 in 7.62 NATO and a 9mm variant.
These rifles use a long-stroke gas piston system, and the design was meant to work in dirty, dusty, and miserable conditions.
Runner-Up Bullpup
1749
at Gunprime
Prices accurate at time of writing
Prices accurate at time of writing
It was also adopted by the Ukrainian military in the form of a licensed, domestically produced model in 5.45. This version has seen some action in the current war in Ukraine.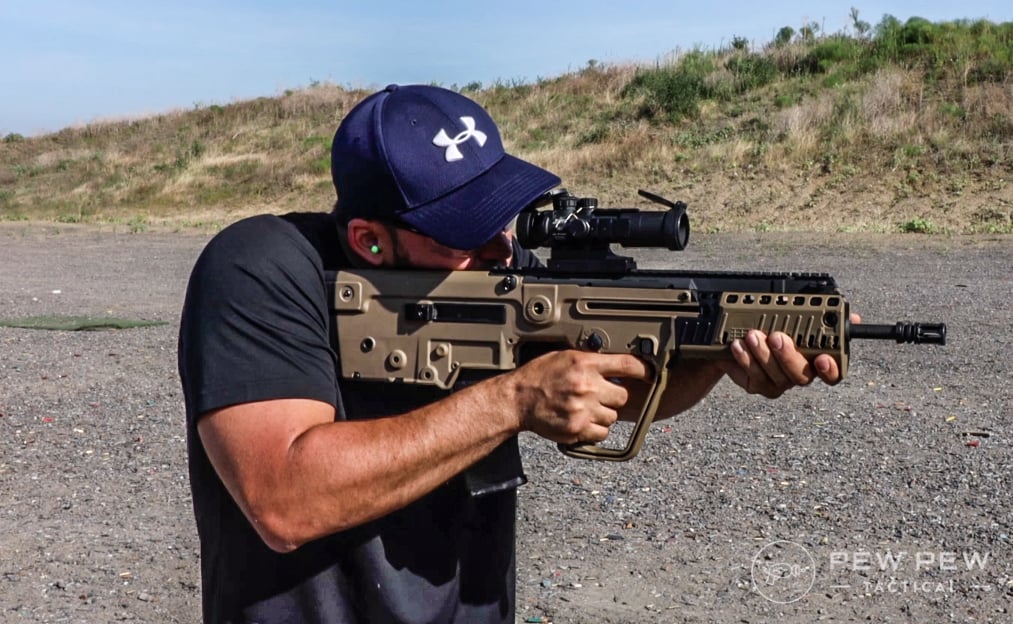 In addition to Israel and Ukraine, the rifle has been adopted by about two dozen other military forces in various numbers. The Tavor family of rifles has proven to be other popular and capable.
Again, we have a review on this platform, so head there to learn more!
6. Galil
Sticking with the Israeli theme a little longer, we have the Galil.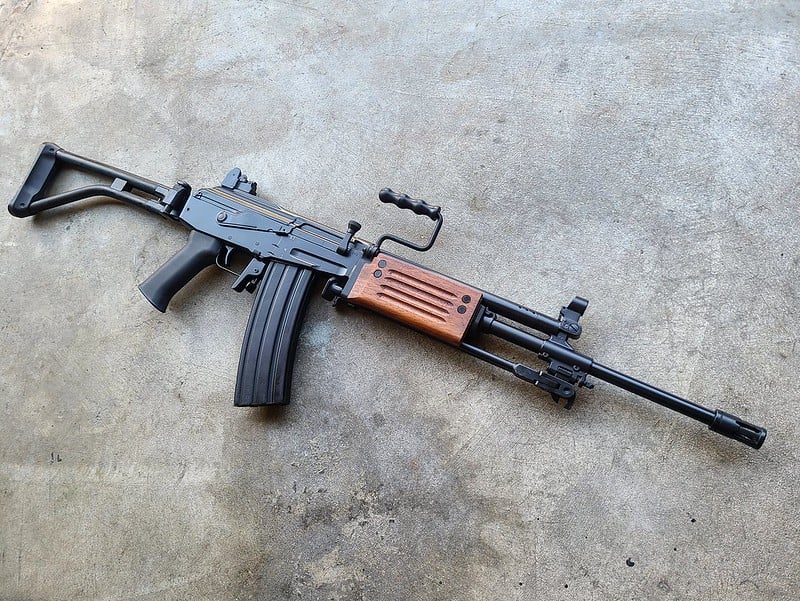 In the 1950s, the IDF was using the FN FAL rifle, and while that's a great rifle, it was big, heavy, and not well suited for desert environments.
They wanted a domestically produced assault rifle, and while they liked the AK series, they also wanted the accuracy of the M16.
This led them to build the long-stroke gas piston-powered Galil. It's AK-like but has inspiration from the M1 Garand, FN FAL, and the M16. The rifle is primarily chambered in 5.56, but 7.62x39mm, .308, and even 30 Carbine variants were produced.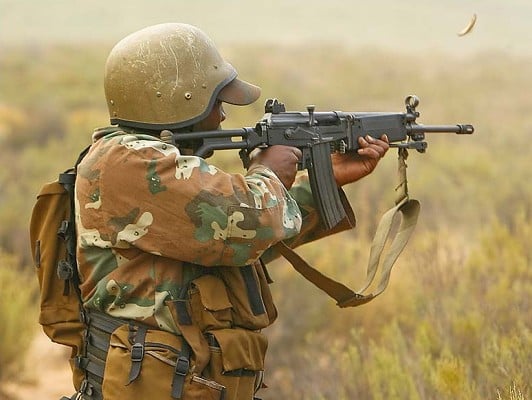 Notable, the Galil features a mix of AK controls and proprietary options. This includes an AK safety and a sliding thumb safety, a last-round bolt hold open, and easier optics mounting solutions.
The Galil was used extensively by Israel and has been adapted and adopted by dozens of other countries and police forces.
Best Israeli Rifle
1821
at Kygunco
Prices accurate at time of writing
Prices accurate at time of writing
What do you think of the Galil? Rate it below!
7. Sig SG 550
Do you ever wonder how the Swiss put all those holes in their cheese? It's clearly with the SG 550 series of rifles.

The SG 550 series has served the famously neutral Swiss since 1990 and continues to do so. SG actually stands for sturmgewehr.
Designed to match the conditions of the Swedish homeland, the 550 is built to function without issue in snowy, cold conditions that would make the Florida man in me cry.
It utilizes a long-stroke gas piston and is natively chambered 5.56. Variants were made in 7.62×39 and .300 Blackout.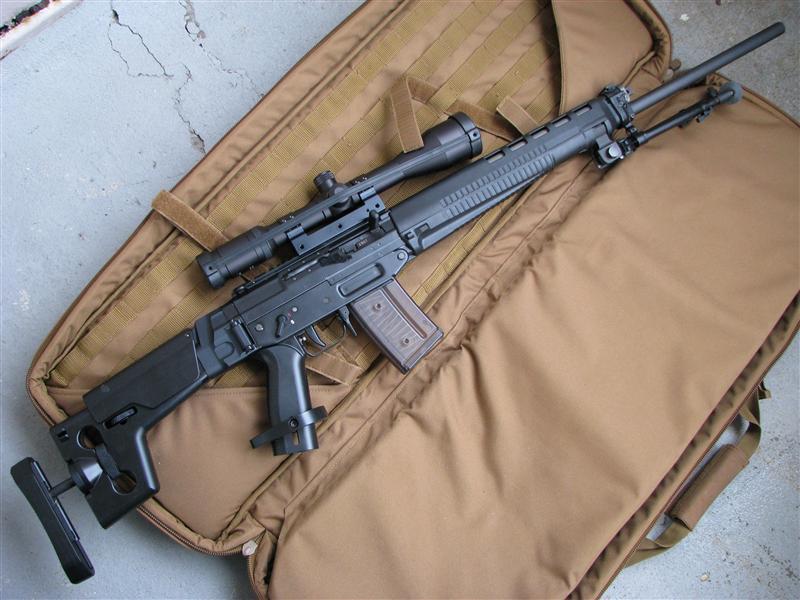 Modularity for the SG 550 has led to optics-ready carbines, DMRs, and many other versions.
The design has proven popular enough to be purchased by more than a dozen different police and military forces, including the purchase of SG 551 rifles by the FBI and DEA.
8. CZ Bren Series
The Czechs were always willing to do something different. When they decided to replace their aging armory of vz. 58 rifles, they developed their own modular platform.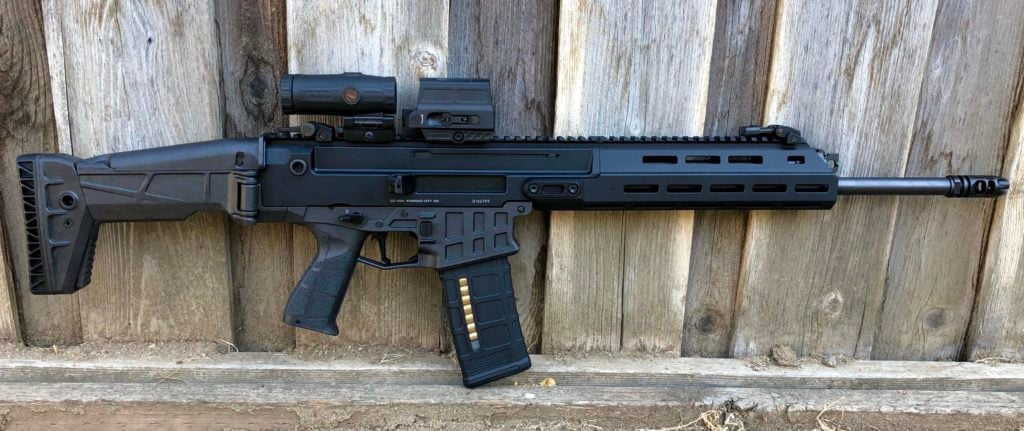 These are modern assault rifles that utilize a short-stroke gas piston system and feature some AR-like controls with ambidextrous features.
Modularity makes it easy to add accessories and barrels easily swapped to change configurations.
Despite serving the Czech army well, the original 805 Bren had some minor shortcomings. CZ introduced the improved Bren 2, which is now being adopted slowly into the Czech military.
Best Czech Rifle
1989
at Kygunco
Prices accurate at time of writing
Prices accurate at time of writing
Like many other rifles on this list, the Bren series comes chambered in the popular options —5.56, .300 Blackout, and 7.62x39mm.
Other countries adopted the rifle, including Egypt, France, and Hungary. Some examples have even been spotted in the foreign volunteer forces during the Ukraine Conflict.
9. Sig MCX
Sig's MCX rifle hit the U.S. market in 2015 but failed to make a huge impression upon release.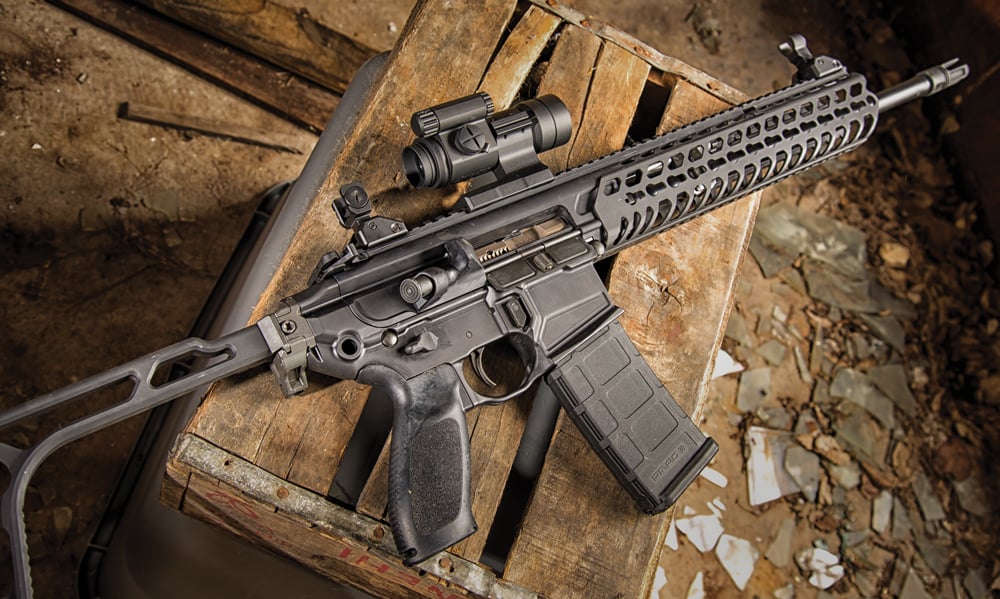 However, it saw a steady rise in success, eventually leading to numerous contracts for different variants. This includes adoption by the US Army in the Spear configuration, a.k.a the NGSW or XM5.
SOCOM also adopted the MCX as the LVAW or Low Visibility Assault Weapon, and even more recently, they adopted the Rattler variant as their next PDW in both 5.56 and .300 Blackout.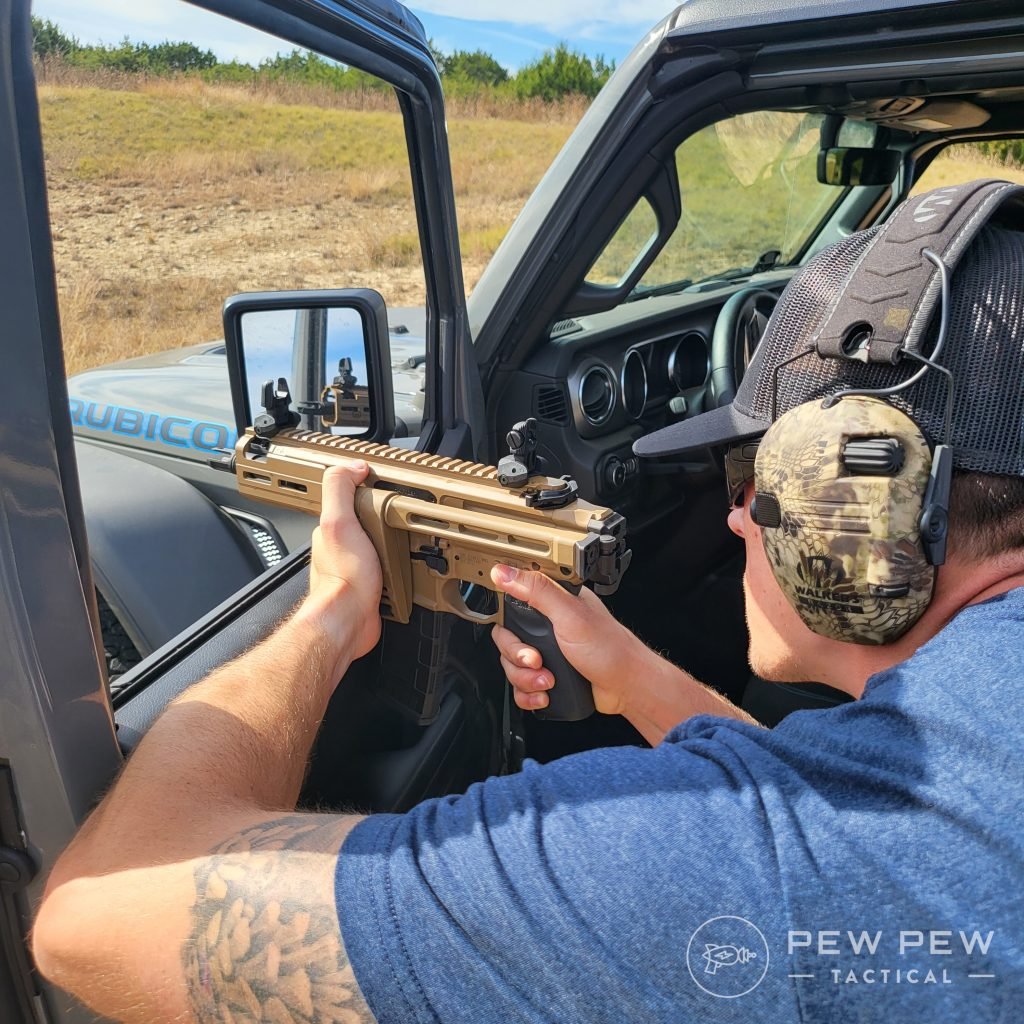 Alongside the U.S. Army, numerous European forces have turned to the MCX to fill certain roles, especially in their special operations communities.
Surprise…the Sig MCX is another short-stroke gas piston gun that takes a lot of inspiration from the M4 series.
The gun features controls identical to the M16/M4, and Sig MCX uppers can even be used on standard M4 lower receivers.
Best M4 Variant
2499
at Brownells
Prices accurate at time of writing
Prices accurate at time of writing
This seems to be the rifle to watch as it is sweeping across the United States military and foreign special operations forces alike.
10. StG 44
We can't do a top 10 without mentioning the very first assault rifle, the StG 44.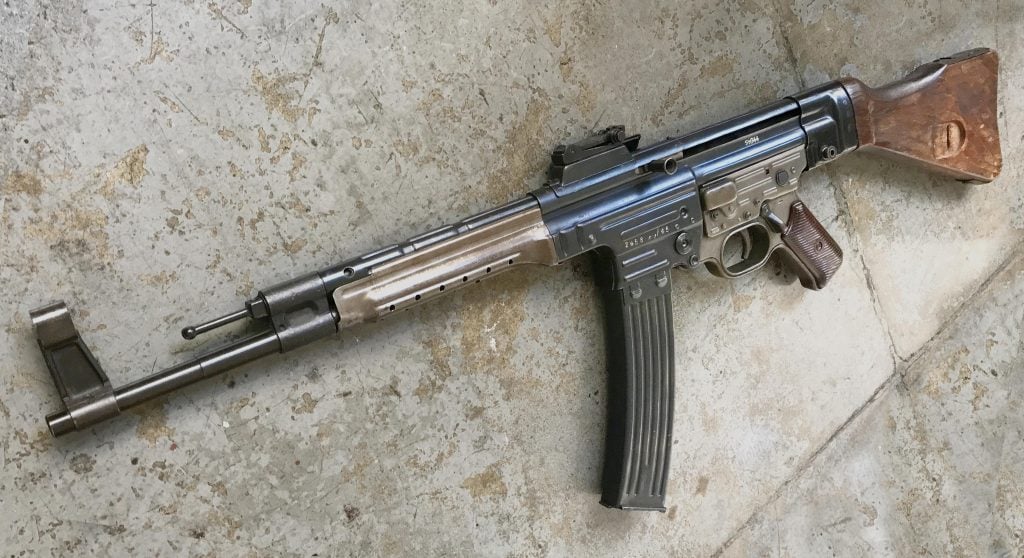 Germany took their 8mm Mauser round and trimmed the case significantly, creating the 7.92x33mm Kurz cartridge. The result was an intermediate cartridge that offered troops effective firepower out to 300 meters or so.
The rifle used a long-stroke gas piston and fired from a closed bolt. A removable box magazine made reloads fast, and the rifle offered an excellent balance of range, power, and handling.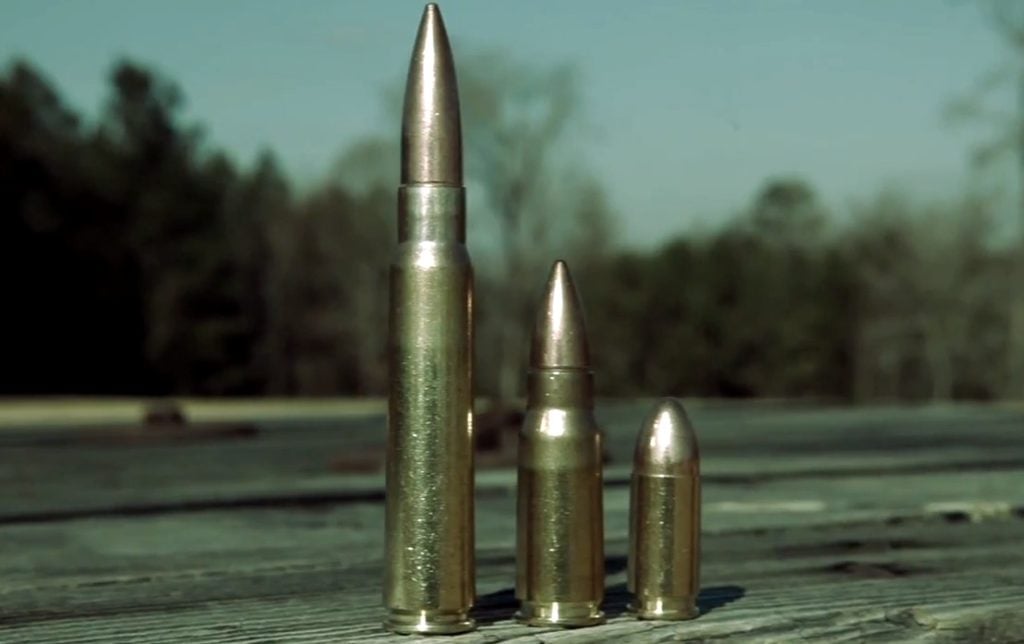 It was treading new territory and was a solid starting point for a new genre of guns, but admittedly, it is not a great assault rifle by today's standards.
A few years of peacetime R&D and testing might have made a better rifle, but luckily for American troops, it never happened.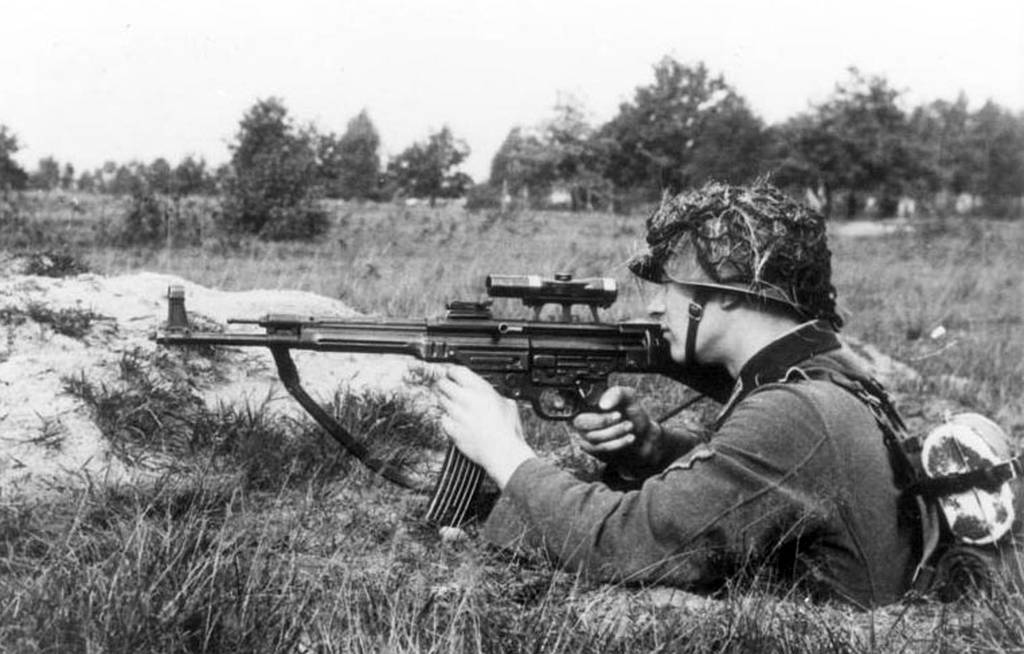 The STG 44 rifle didn't get much time to shine and wouldn't change the outcome of the war, but it did kick off an entirely new genre of weapon that has become the military standard today.
Palmetto State Armory announced it's bringing the STG 44 back with a retro reproduction! You can learn more in our video below!
Final Thoughts
These days the assault rifle is the choice of every modern and even some not-so-modern forces. Assault rifles simply offer the best compromise of power, range, accuracy, and ergonomics to make them ideal for modern warfare.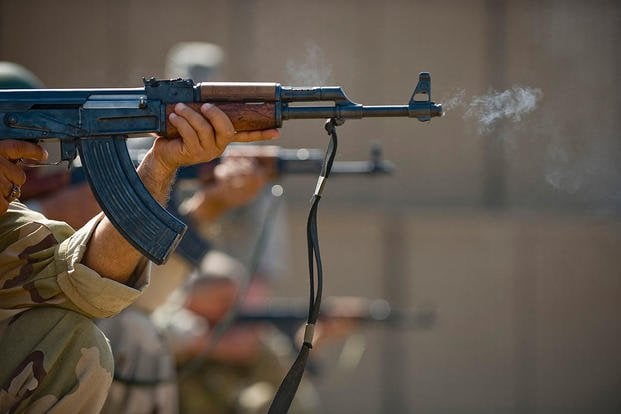 Even though the concept dates back to World War II, it doesn't appear to be going anywhere anytime soon.
Are there any guns you feel should have made the list? Let us know in the comments below! If you enjoyed reading this, be sure to check out our article on the 14 Best Service Pistols Of The World!