Welcome to a weekly series here on Pew Pew Tactical dedicated to the gun news you need to know.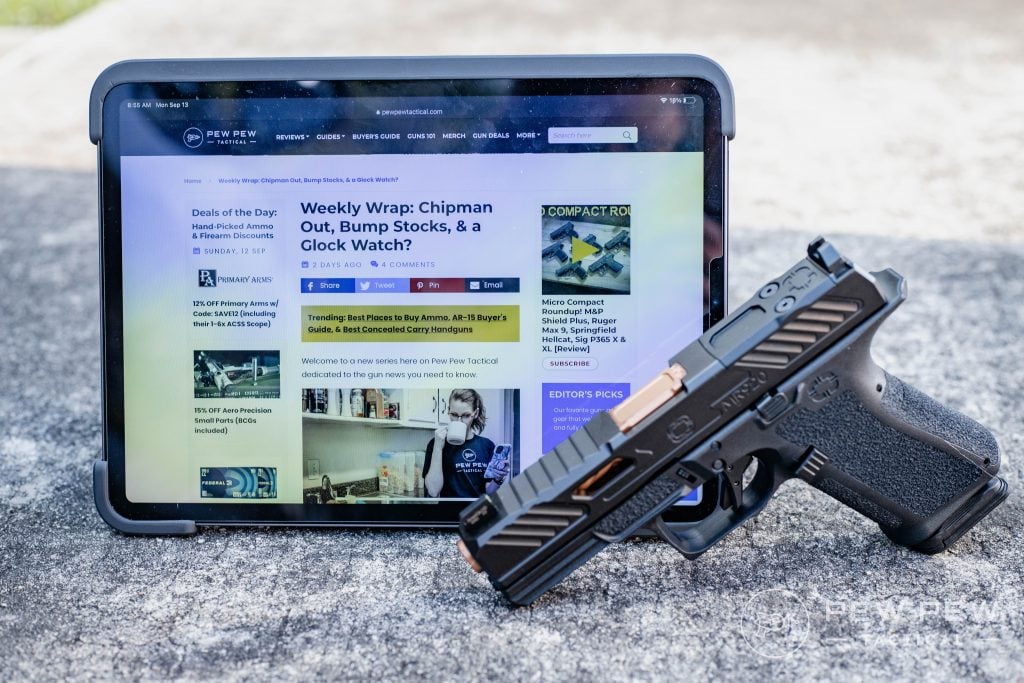 So, keep reading for this week's notable news headlines…
Table of Contents
Loading...
New Federal Assault Weapons Ban Proposed
A new effort by Congress to ban so-called "assault weapons" and standard capacity magazines was announced early this week, with U.S. Sen. Dianne Feinstein spearheading the proposed legislation.
Under the Assault Weapons Ban of 2023, "military-style assault weapons" and "high-capacity magazines and other high-capacity ammunition feeding devices" would no longer be allowed to be sold, transferred, manufactured, or imported.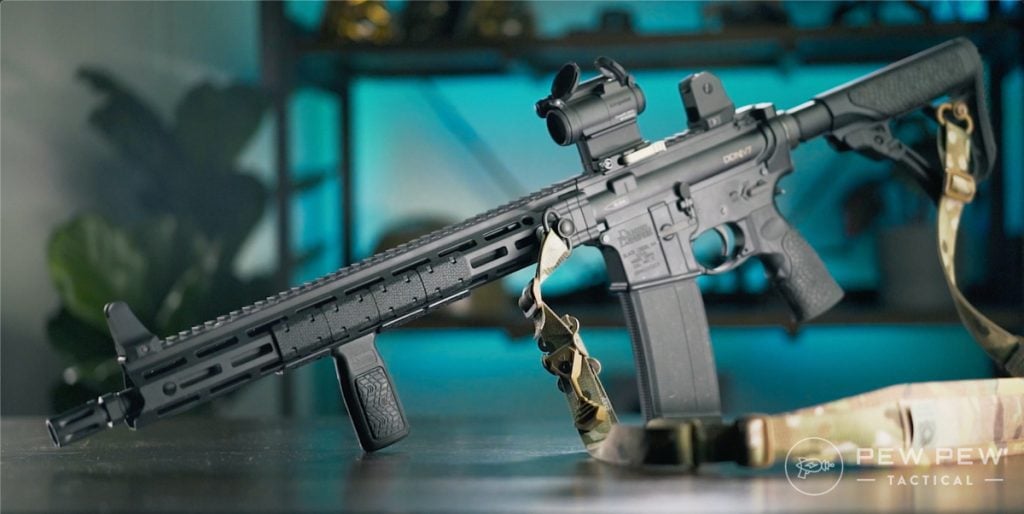 The 126-page document defines assault weapons as semi-auto firearms with a detachable magazine and one "military characteristic." These include a pistol grip, forward grip, barrel shroud, threaded barrel, or folding/telescoping stock.
Additionally, the bill lays out specific gun models that would fall under the ban, including all AK types, all ARs (AR-10 and AR-15), and AK/AR pistols.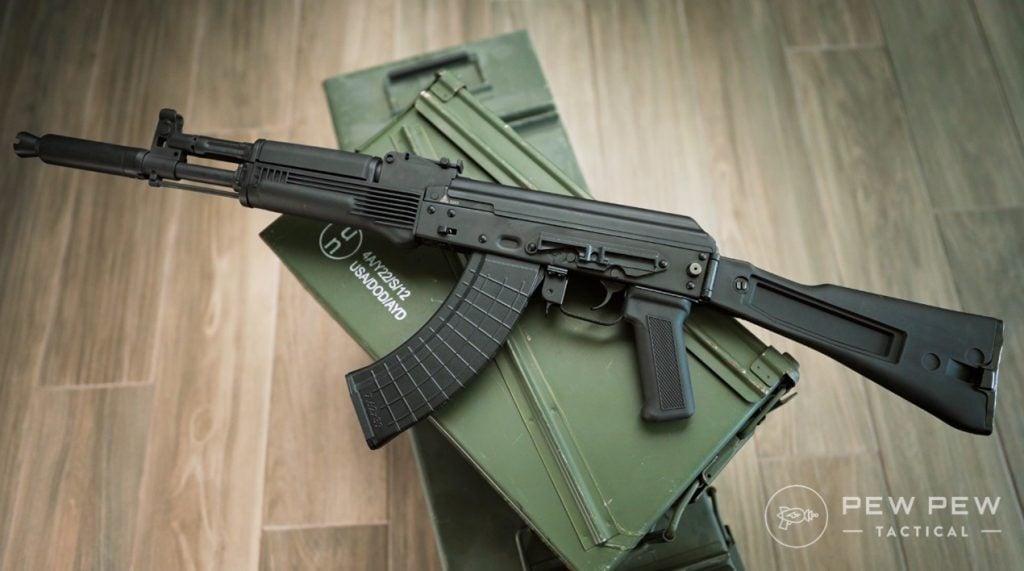 Magazines are also the target of the bill, with any detachable mag holding over 10 rounds labeled as "high-capacity" and therefore included in the ban.
The proposed legislation does grandfather current guns and mags but demands that these firearms and mags be stored in a locked container or safety device, and future sales or trades would be under government review.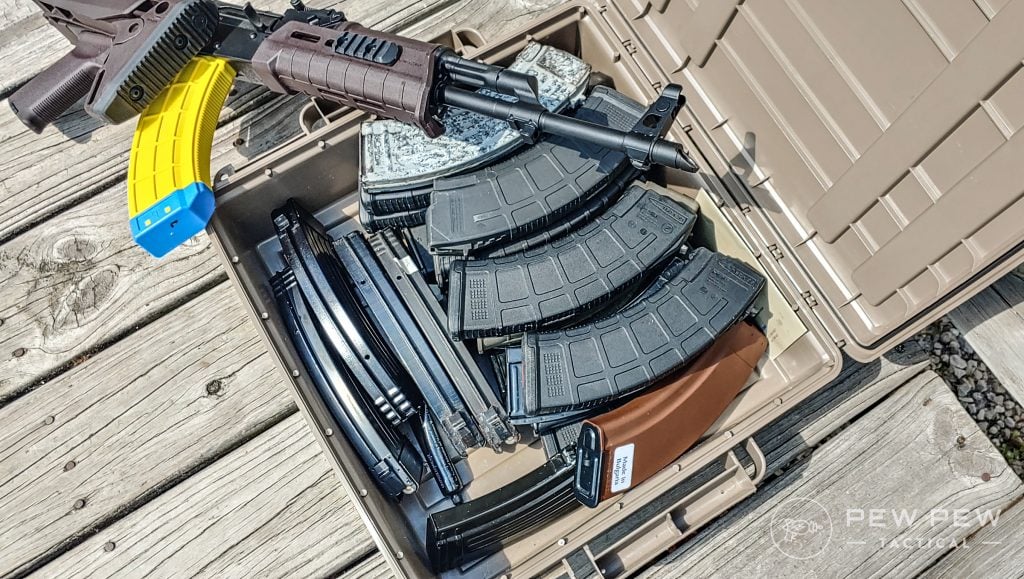 A companion Assault Weapons Bill is expected to hit the House of Representatives later this week.
President Biden applauded the measure, indicating that he would sign it if it passes.
"I urge both chambers of Congress to act quickly and deliver this Assault Weapons Ban to my desk," Biden said in a press release.
"The majority of the American people agree with this common sense action. There can be no greater responsibility than to do all we can to ensure the safety of our children, our communities, and our nation."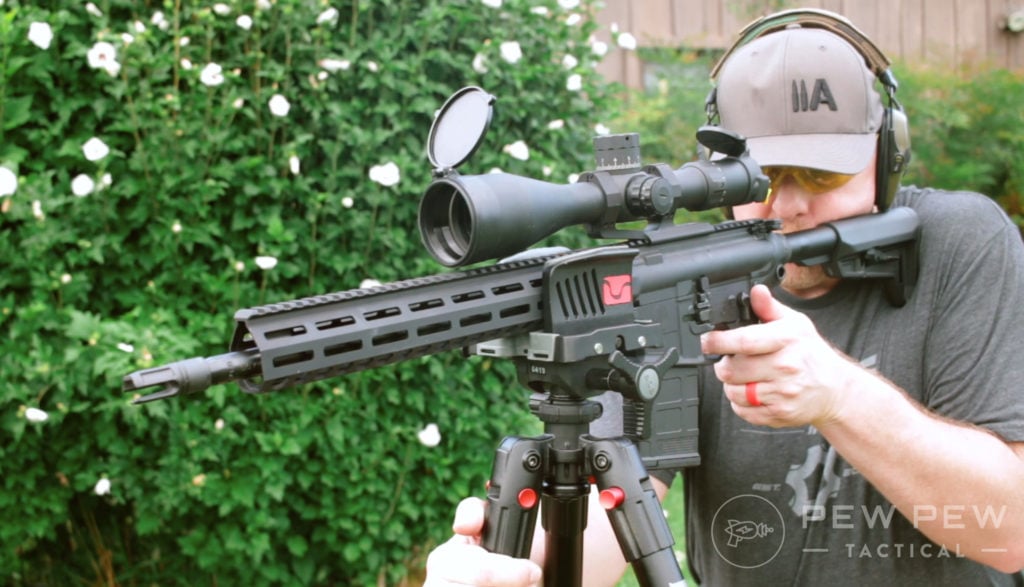 The Federal ban comes on the heels of Illinois' Gov. J.B. Pritzker signing HB 5471 into law – one of the nation's most expansive gun control laws.
Known as the Protect Illinois Communities Act, the bill bans the sale of modern sporting rifles, several semi-auto handguns, rifle mags that exceed 10 rounds, and pistol mags greater than 15 rounds.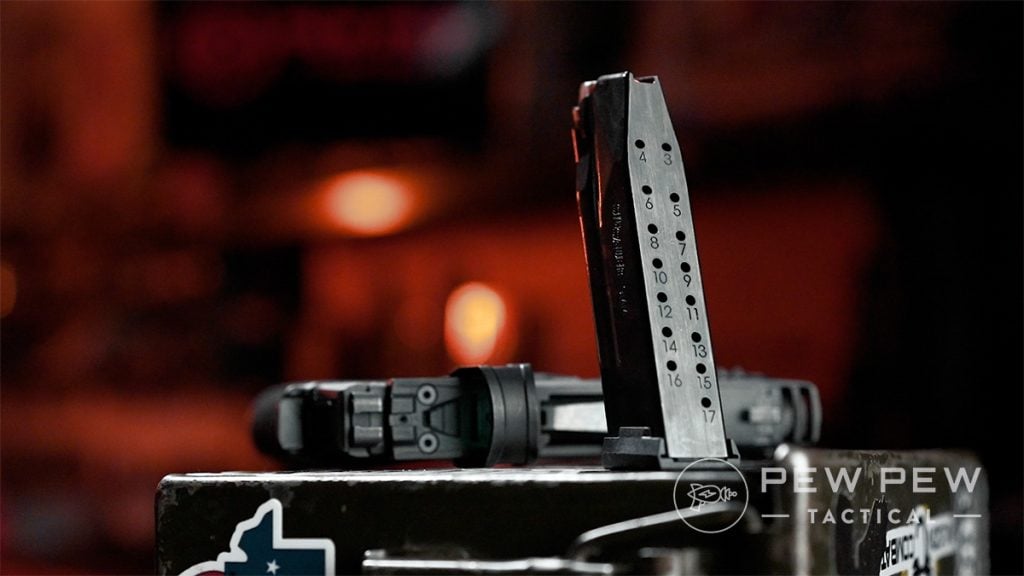 "The U.S. Supreme Court has already recognized that semiautomatic rifles 'traditionally have been widely accepted as lawful,' and with over 24 million of these rifles in circulation today, they are clearly commonly owned for lawful purposes, meeting the threshold set by the Supreme Court in its Heller decision," National Shooting Sports Foundation Lawrence G. Keane, Senior Vice President, and General Counsel said in a statement.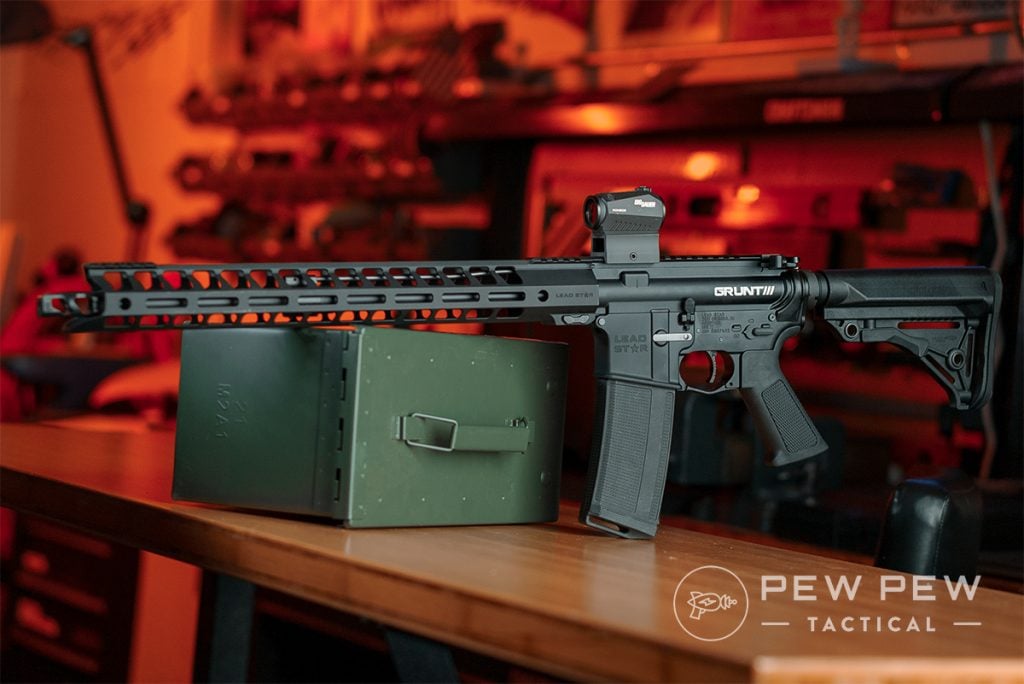 The NSSF reports the AR-15 is one of the most popular selling semi-auto, centerfire rifles sold in America, with over 2.4 million MSRs in circulation.
Need to stock up? Check out our recommendations:
Appeals Court Reverses Bump Stock Ban
The U.S. 5th Circuit Court of Appeals reversed a previous ban on bump stocks after justices said the Trump-era executive-level ban circumvented the legislative process.
In the lawsuit against Merrick Garland's Department of Justice, plaintiff Michael Cargill alleged that the executive branch does not have the authority to make laws banning bump stocks.

Judge Jenifer Walker Elrod wrote the opinion for the majority and agreed with Cargill, stating that a bump stock ban requires the use of Congress, not the president or any executive agency.
"Public pressure to ban bump stocks was tremendous. Multiple bills to that effect were introduced in both houses of Congress. But before they could be considered in earnest, ATF published the regulation at issue here, short-circuiting the legislative process," she said.
"Of the sixteen members of our court, thirteen of us agree that an act of Congress is required to prohibit bump stocks, and that we therefore must reverse."
But the fight isn't over, as the Department of Justice is expected to file a petition to have the matter put in front of the U.S. Supreme Court.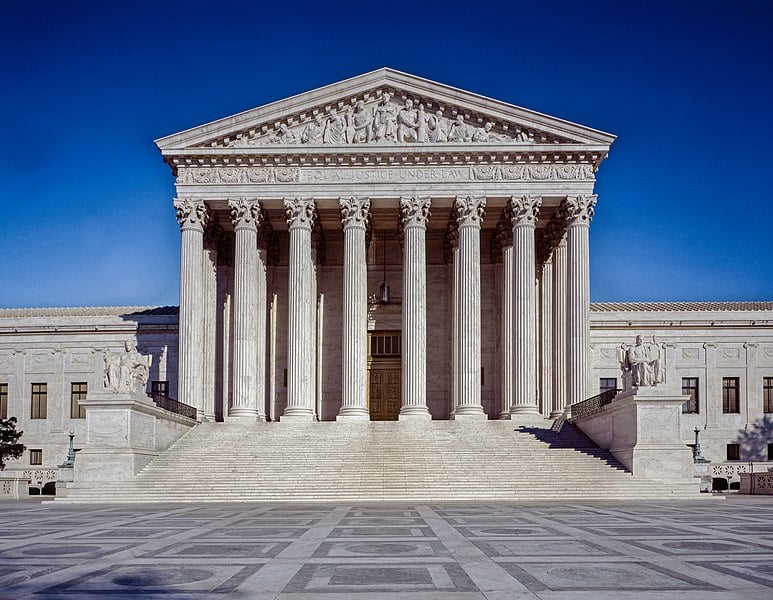 It's worth mentioning that the decision on this case could also prove instrumental in deciding other recent rulings, including the pistol brace decision by the ATF announced on January 13.
Magpul Wins $20M DoD Magazine Contract
Gear and accessory maker Magpul landed a hefty 3-year magazine contract with the Defense Logistics Agency, beating out two other competitors.
Awarded by DLA Land and Maritime last week, the $20 million firm-fixed-price contract will see Magpul supply both the U.S. Army and Navy with PMAGs.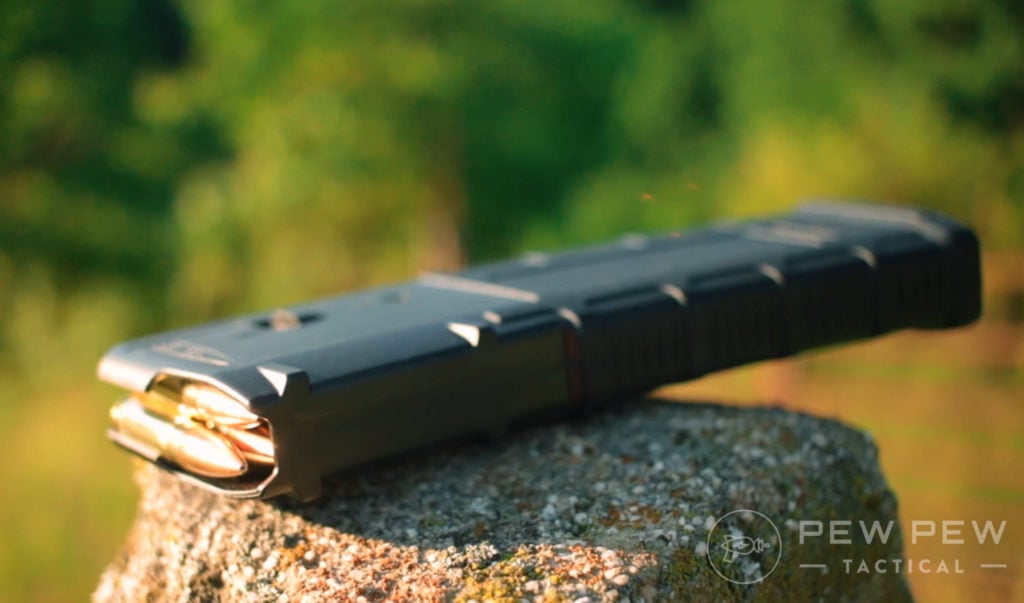 The original PMAG, or Polymer Magazine, was introduced in 2007 and has since become an industry staple.
This isn't the first time Magpul has made its way into U.S. military units — the PMAG served in both Afghanistan and Iraq.
15
at Gun Mag Warehouse
Prices accurate at time of writing
Prices accurate at time of writing
Guns.com noted that Army Major Thomas P. Ehrhart sang its praises in the 2009 paper, Increasing Small Arms Lethality in Afghanistan.
"These magazines represent the cutting edge of technology for making the rifle more reliable," he wrote. "All combat arms units should consider replacing their standard issue magazines with the much more reliable PMAG."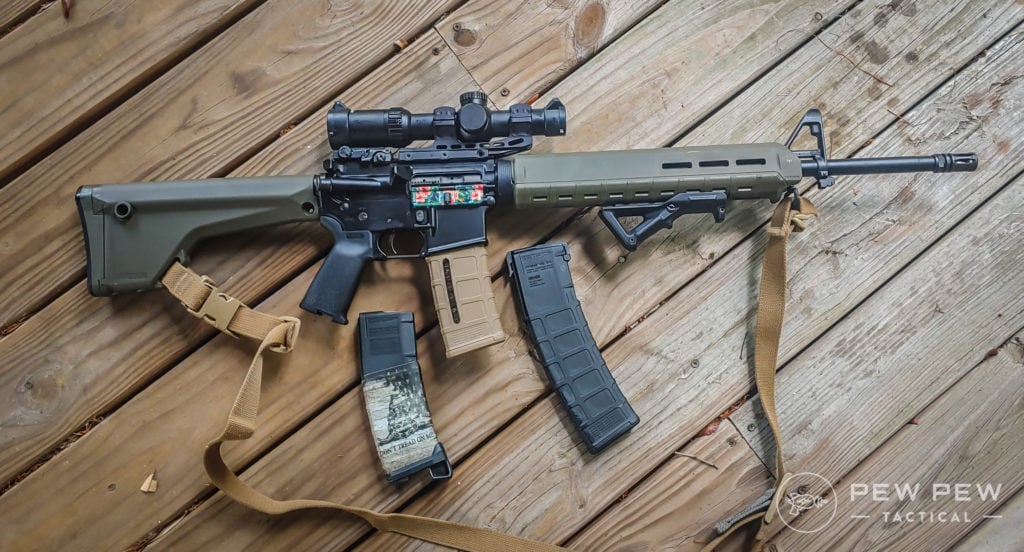 The contract will run from 2023 to 2026.
Interested in learning more? Check out our article on the Best Magpul PMAGs.
New Name for U.S. Army's Future Next Gen. Rifle
Sig Sauer's Next Generation Squad Weapon is getting a new name, ditching the previous XM-5 designator.
In a statement from Picatinny Arsenal, the U.S. Army decided to forgo the XM-5 name instead classifying the Next Gen Rifle as the XM-7.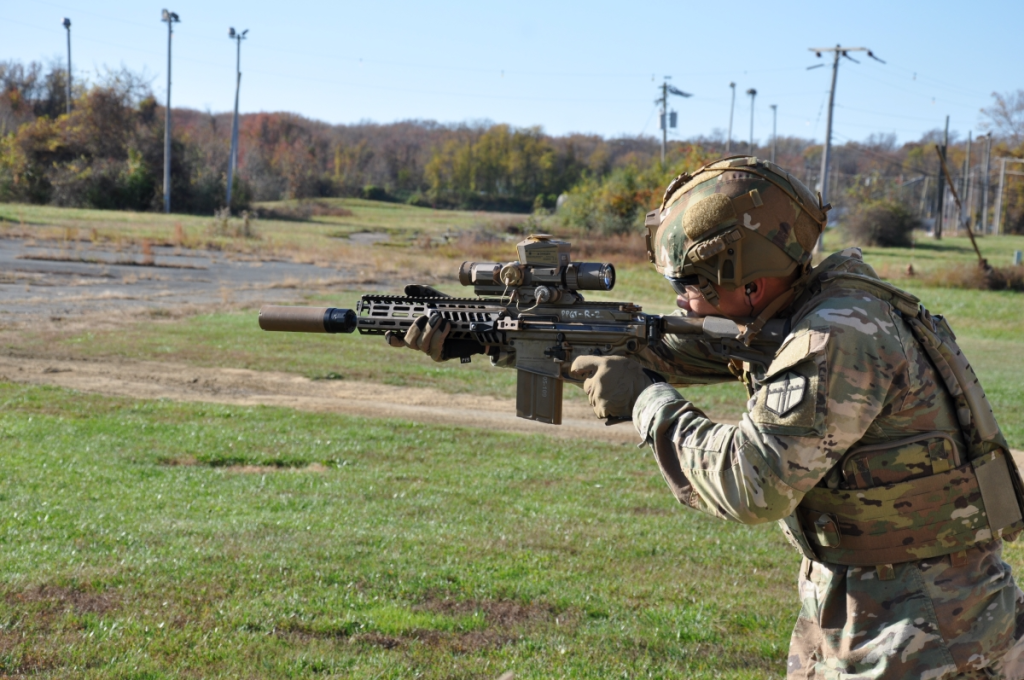 This move was to prevent confusion of the rifle with the Colt M5 Carbine.
"The Army originally chose the designation XM5 as the name of the new rifle in March. Since then, the service learned that the M5 name is used by Colt Industries for one of its 5.56mm carbines," Picatinny Arsenal wrote.
"As a result, the NGSW Rifle will now be called the XM/M7."
1890
at Kygunco
Prices accurate at time of writing
Prices accurate at time of writing
The Army clarified that the NGSW Automatic Rifle will still be known as the XM250/M250.
What do you think of the headlines above? Let us know in the comments. Also, catch up on other Weekly Wraps or news in our News Category.