Looking to get all that accuracy out of your AR-10 platform?
You'll need a great stock that gives you a sturdy and repeatable cheekweld.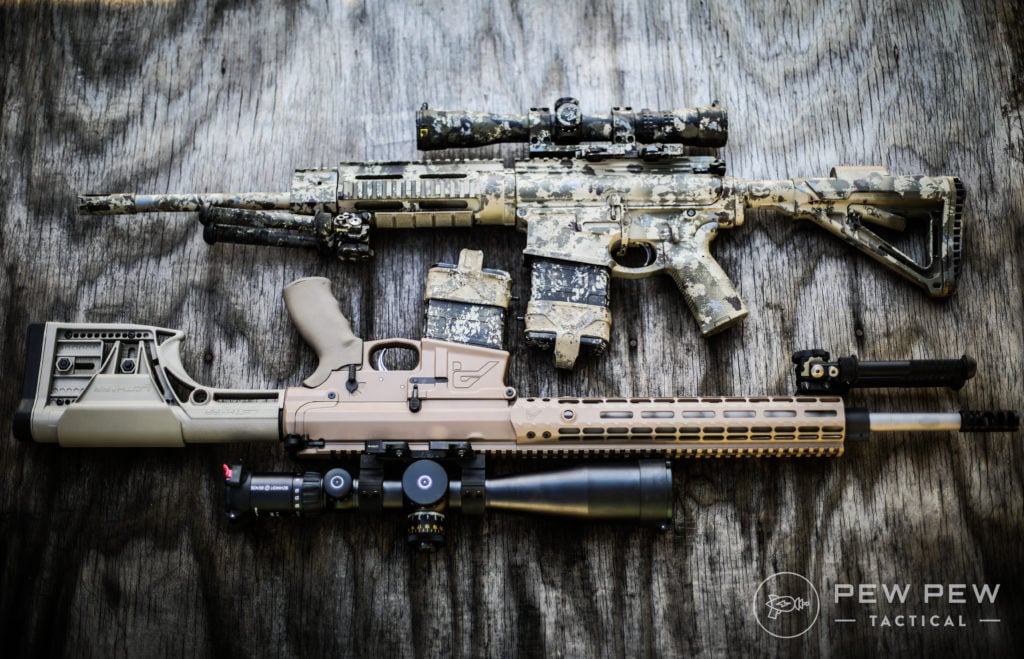 We've tested over a dozen of the most popular stocks for the AR-15 and AR-10.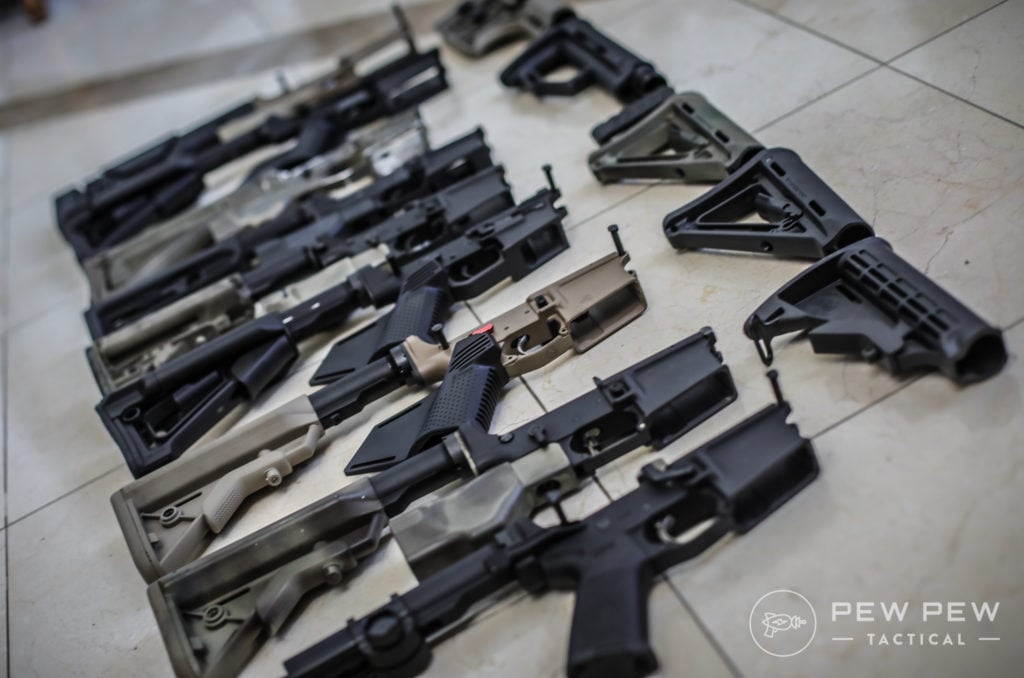 Here's our favorites based on the different needs of the AR-10 compared to the AR-15.
Table of Contents
Loading...
1. Magpul STR
My favorite adjustable stock is the Magpul STR ($75) when weight is not a problem.
You're probably not running and gunning with your AR-10!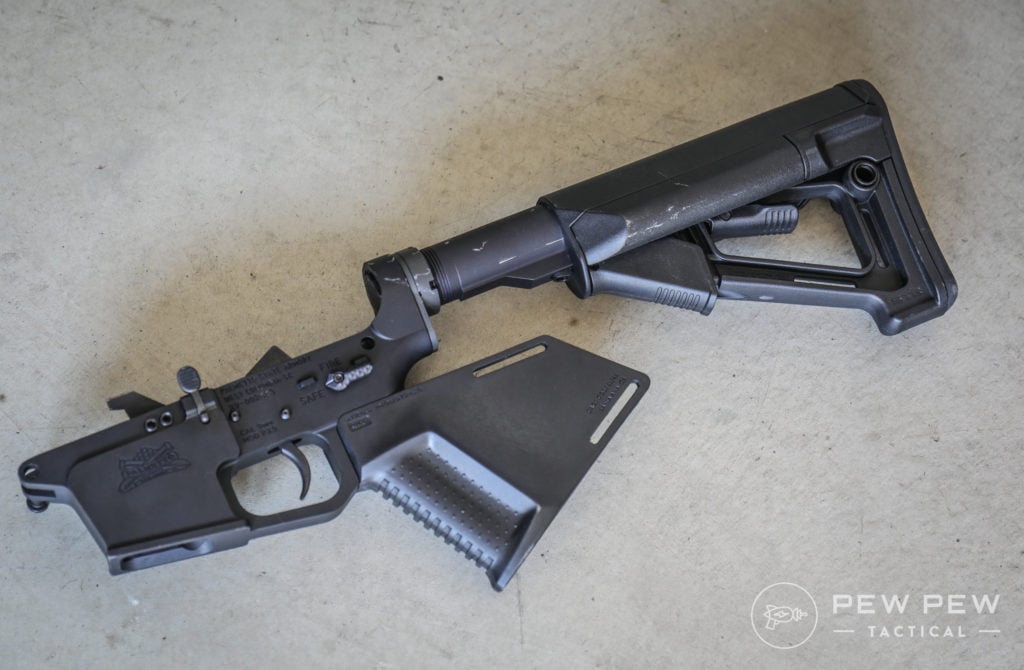 It gives the best cheekweld out of all the tested adjustable stocks…check it out when compared with a regular Magpul MOE buttstock.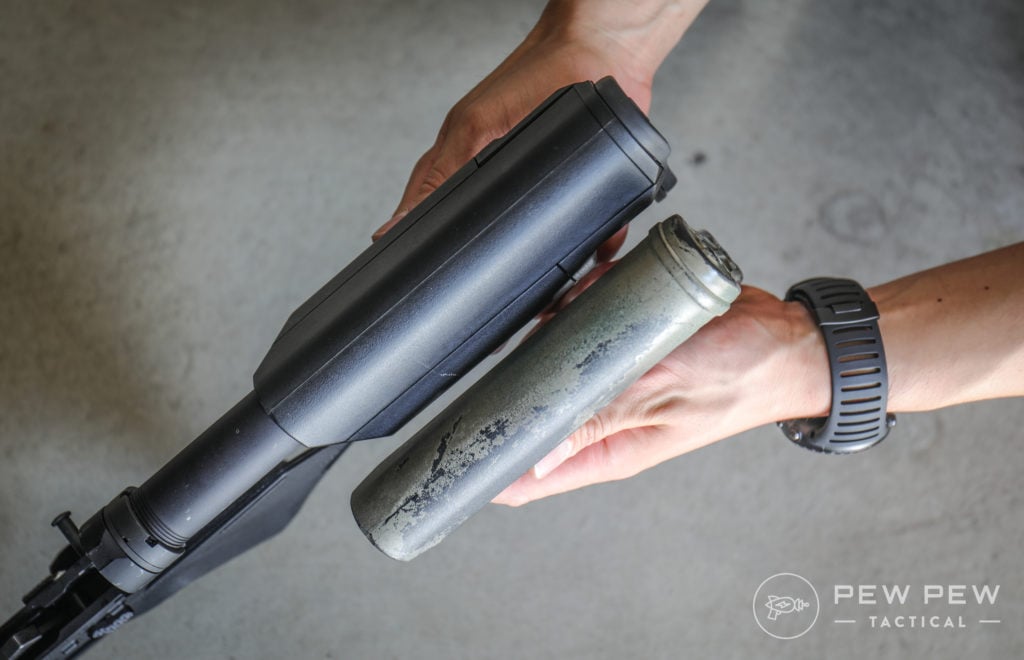 It's a little heavier at 12.5 oz but this heft balances out the more front-heavy AR-10…plus works well with a rear sandbag.
Rear is the same footprint with mild rubber that stays put when needed and doesn't snag.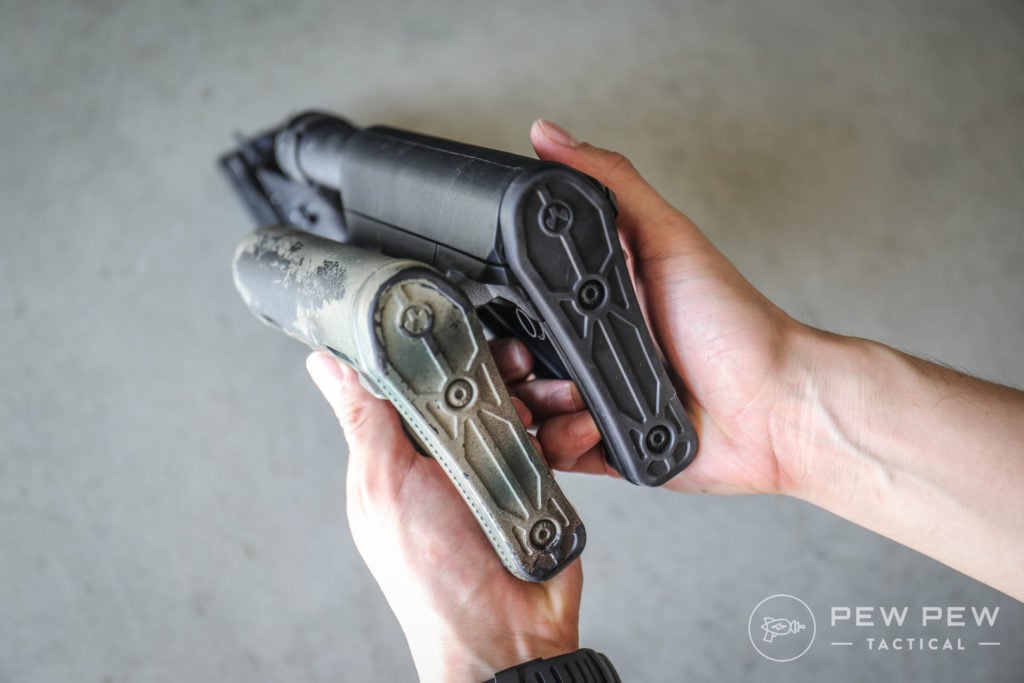 I got introduced to this one when I got my PSA AR-10 in .308 (full review) and it also worked great when I got a 6.5 Creedmoor upper too.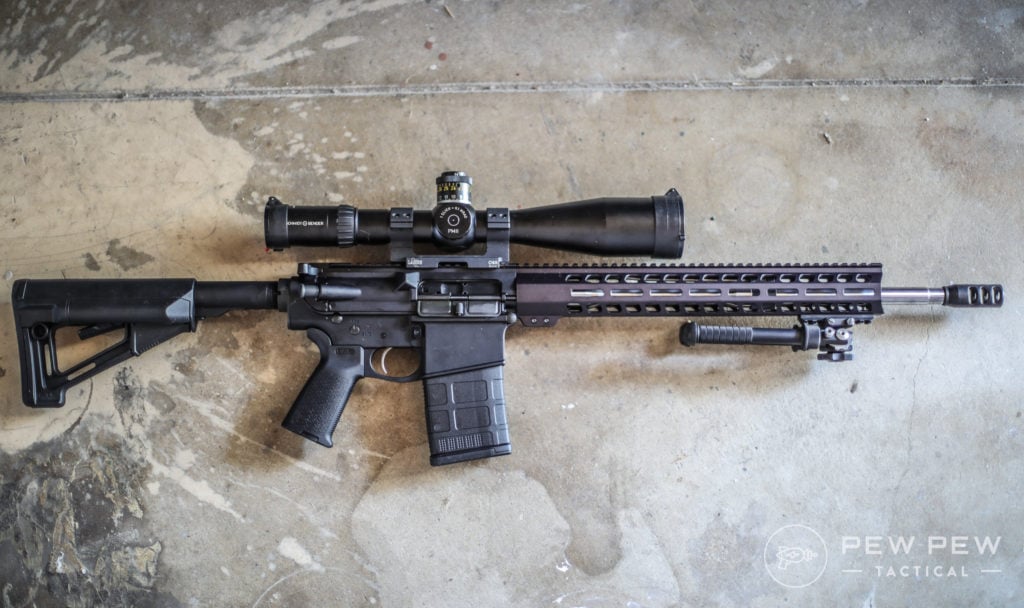 My pick if you want a super nice (and repeatable) cheekweld.  But still some adjustability to lower the overall length of your AR-10.
Editor's Pick Adjustable Stock
2. Luth AR
Looking for the best bang-for-the-buck fixed AR-10 stock?
It's probably the Luth AR ($131).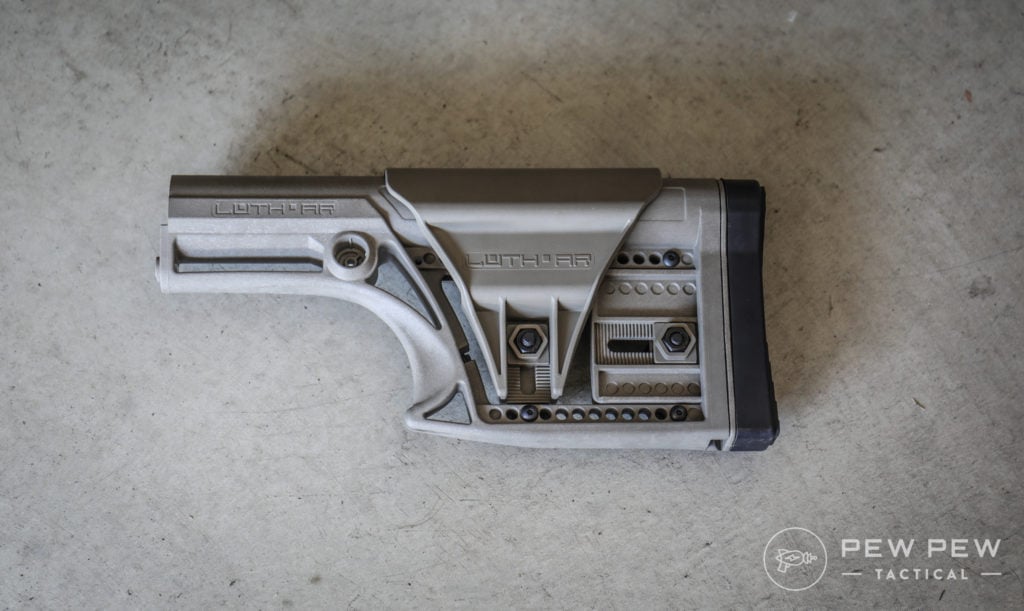 Tons of adjustability and a decent cheekweld.  Check it out when compared against the MOE.
Rear footprint is roughly the same as the MOE and has the same nice textured rubber.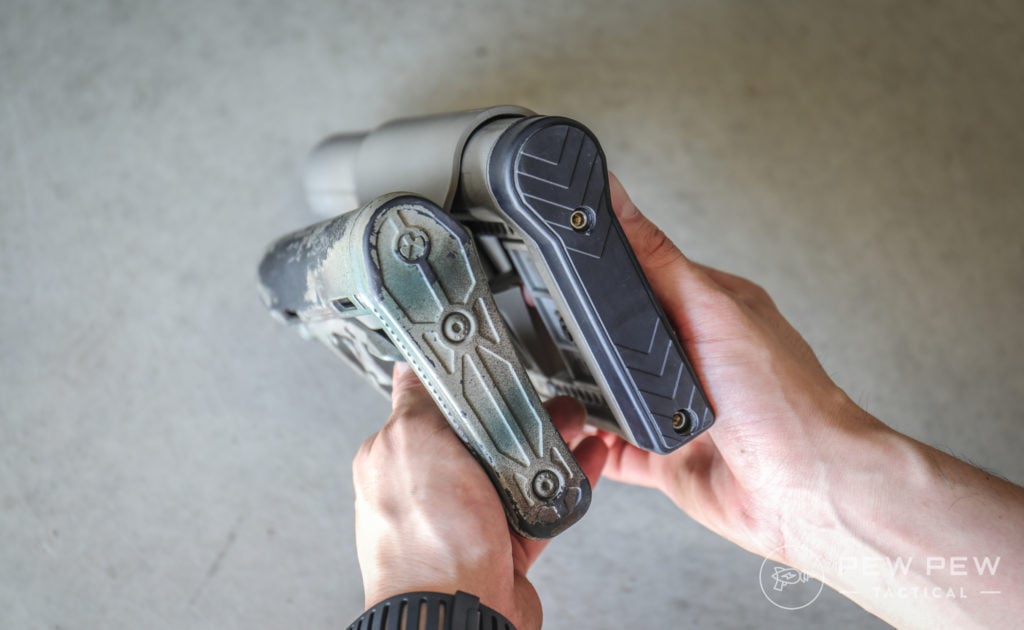 It's what I've been using on my Aero M5E1 .308 for a while now (full review).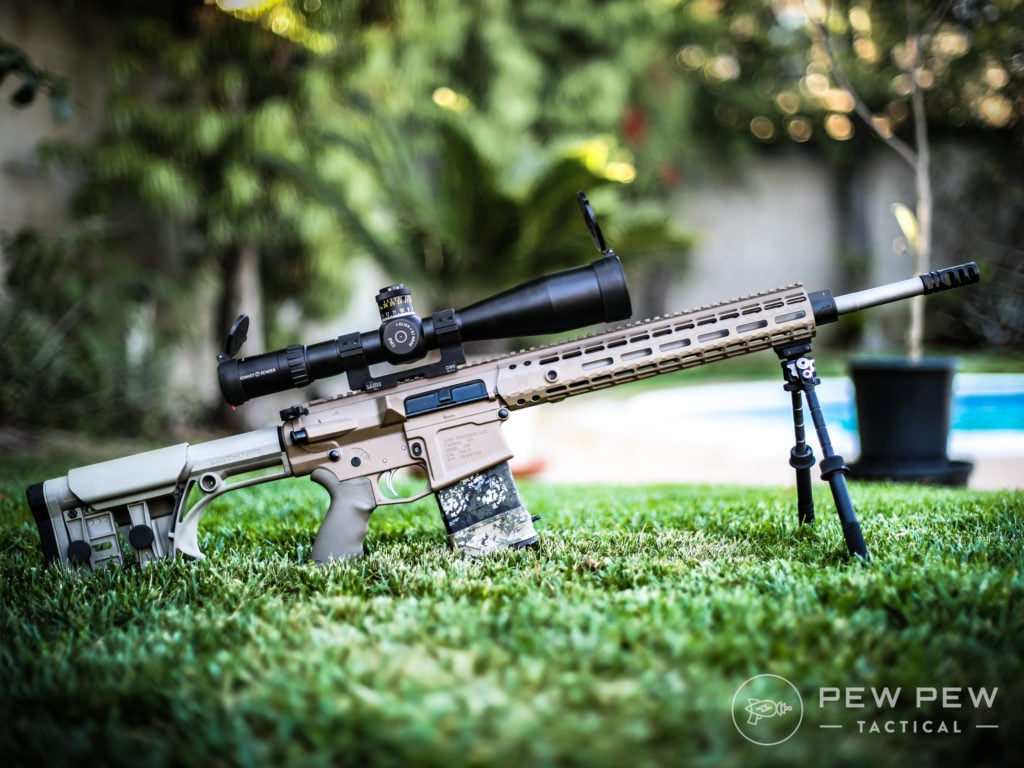 Plus…you can't beat it for the price…especially when compared against my favorite at the end.
Best Bang-For-The-Buck Stock
What's your take on the Luth?
3. DPMS AR .308 A2
If you want to go retro…

Take a look at the DPMS A2 ($109).
Though it's not going to win points for a better cheekweld…it does what it's supposed to do.
Plus you'll probably never have to worry about adjustment issues.
My pick if you value aesthetics over function.
4. Magpul PRS
Now in its 3rd generation…the Magpul PRS ($243) is the gold standard for AR-10 stocks.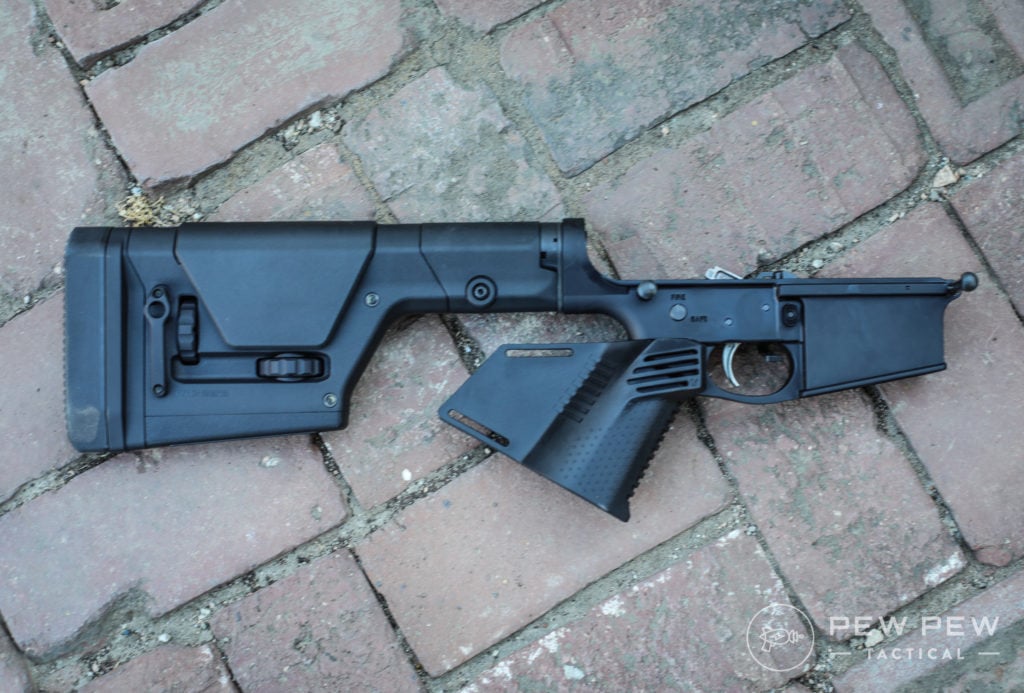 SUPER sturdy with a heft of 31 oz.
You're not going to be humping your AR-10 around much.
Now now you're rewarded with true quality feel and nice adjustments in length-of-pull and cheekweld.  Though the cheekweld isn't the best out of all the picks.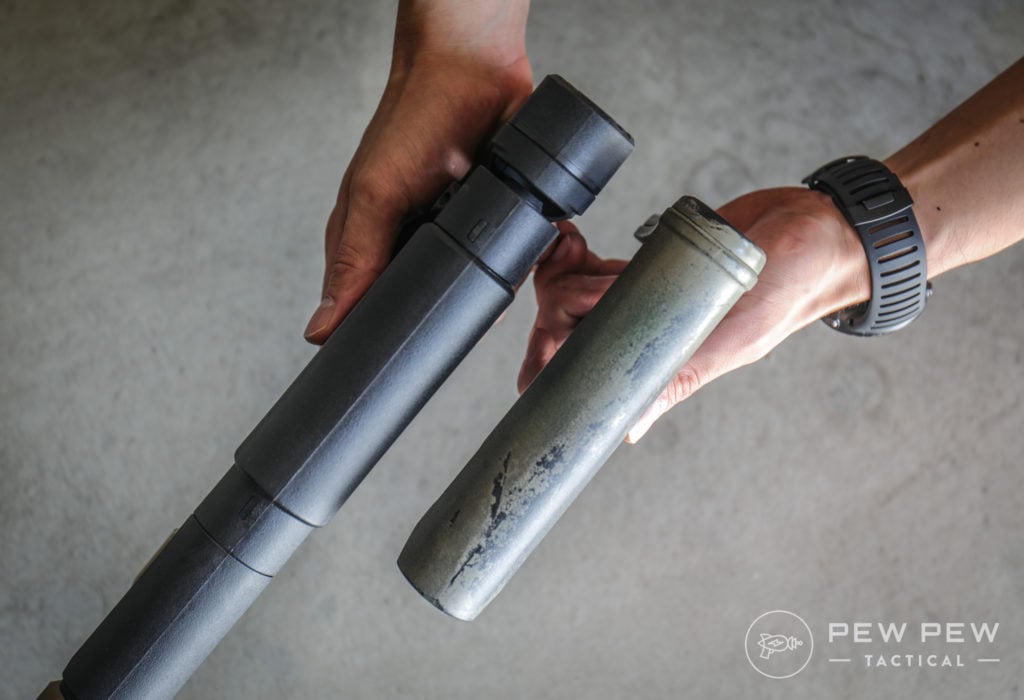 Rear is bigger to absorb the likely harsher recoil of the AR-10 compared to the AR-15.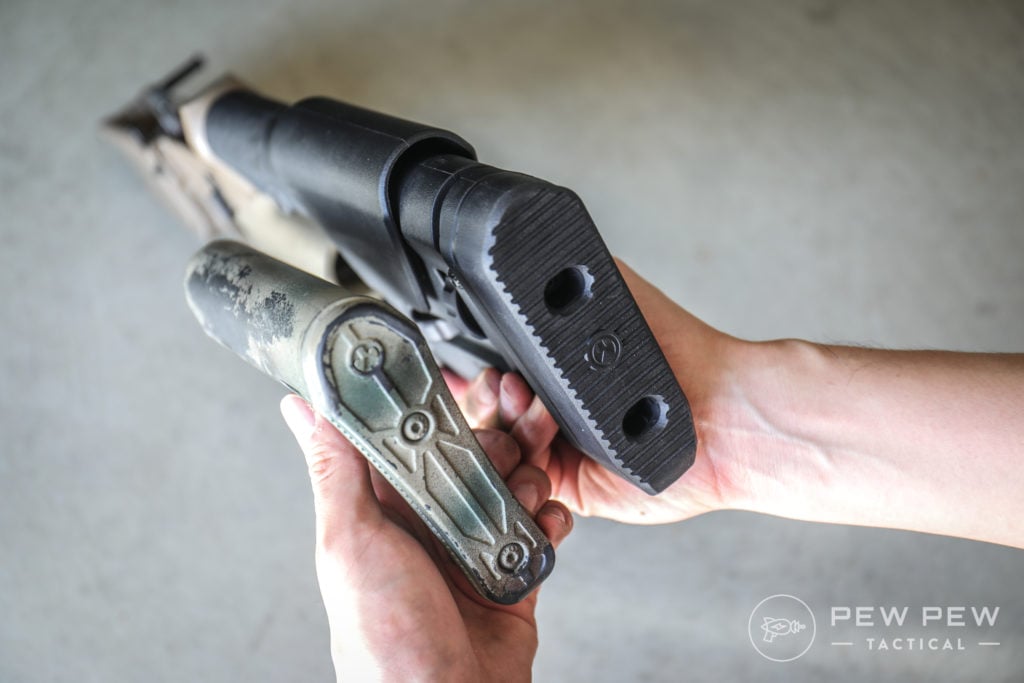 Here it is on my 6.5 Creedmoor from PSA (full review).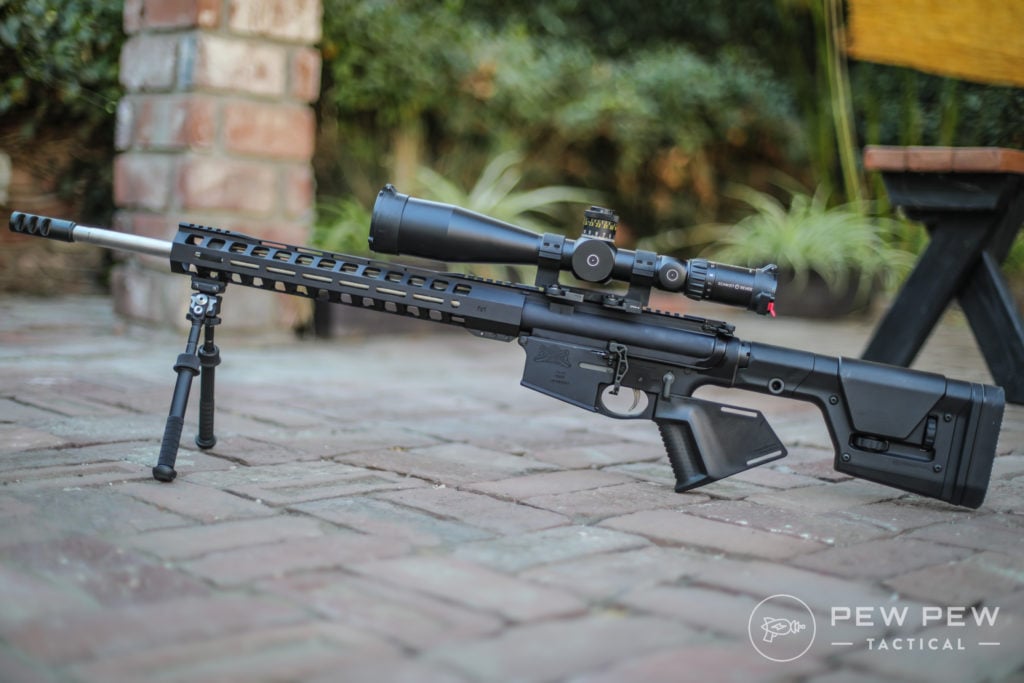 If you value stability and adjustability…while giving up a little bit in cheekweld and weight.  The PRS is for you.
Conclusion
There you have it…our top picks for AR-10 stocks.  I'm kind of glad there's not a bazillion stocks out there that fit my bill for the AR-10.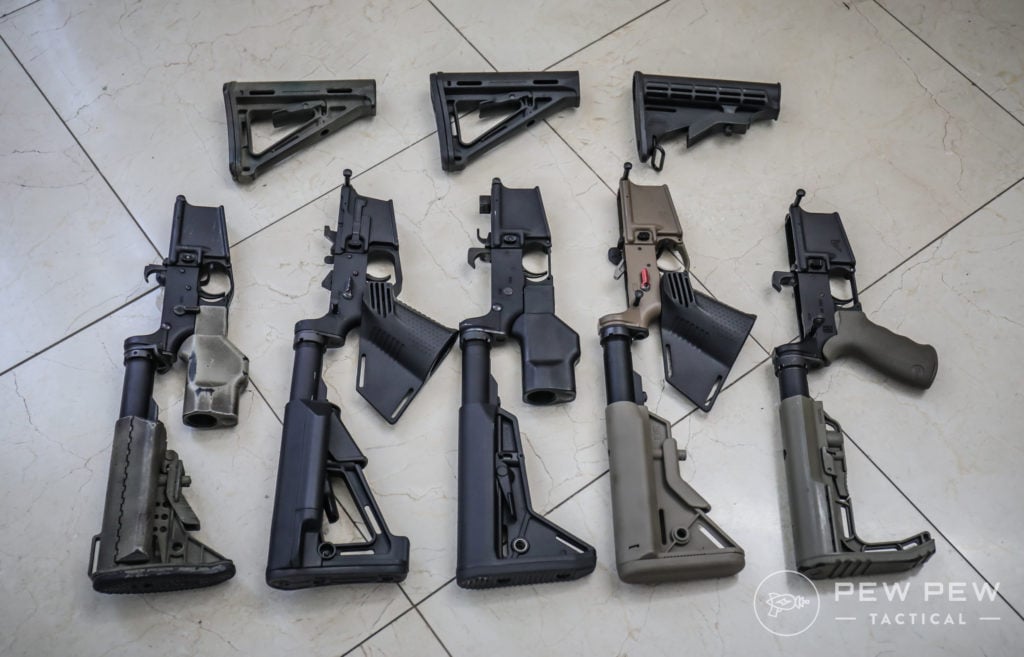 If you're looking at something collapsible…get the Magpul STR.
Editor's Pick Adjustable Stock
If you want something fixed and a good value…get the Luth AR.
Best Bang-For-The-Buck Stock
For the nostalgic AR-10 build…get the DPMS.
And lastly…if you want the gold standard with some serious heft and adjustability get the Magpul PRS.
What's your pick for the best AR-10 stock?  If you're itching to soup up your AR-15 now…we have our Best AR-15 Stocks article that goes over 12 of our favorites.