The M1911 is one of the most legendary firearms in existence.
It's been around since the year 1911 and found its way into wars and conflicts all across the planet.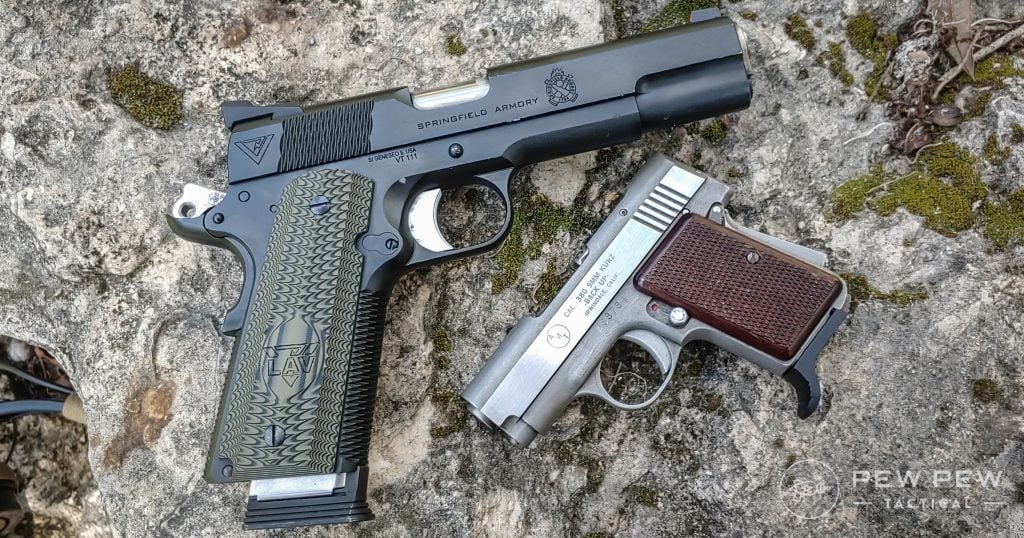 Today, it remains one of the most popular firearms ever produced for a variety of uses.
Do you know the most fascinating things about 1911s? The 1911 price and customization spectrum.
You can find 1911s for $350 all the way to $4,000 custom guns. It's truly mind-blowing to look and see how much the 1911 varies in price.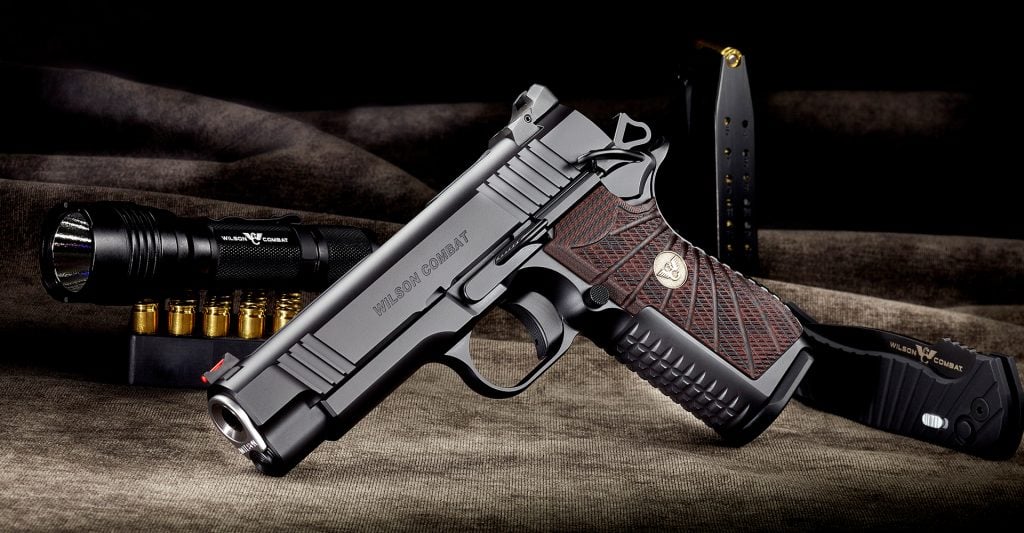 Many of us may not want to spend more $500 on a 1911. This article is for those people, the people looking for affordable 1911s, dare I say cheap 1911s?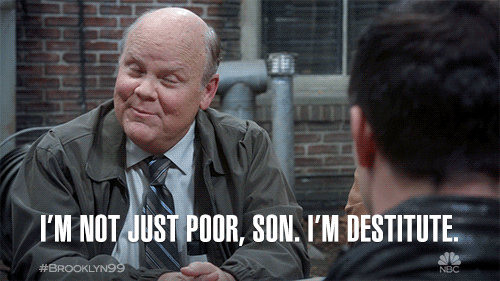 We are going to talk about 1911s, why a cheap one is fine, and what you can expect from a cheap 1911. In the end, we are going to toss a few cheap 1911s your way.
And don't forget to stick around to the end of this article, where we'll also give you some recommendations on budget-friendly accessories!
Why Go Cheap?
I do think a 1911 should be in any serious gun collector's inventory. It's a classic firearm that helped shape the handgun world — a living piece of history.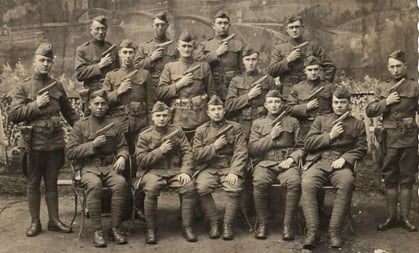 This might be controversial (and I'm sure I'll get flamed in the comments) but I think the 1911 is an outdated design that doesn't excel in the modern handgun world.
It's heavy, the capacity is incredibly limited, and the gun is nowhere near as modular as a modern handgun.
Yes, the 1911 served its time as a combat pistol, but I think it's time we move forward.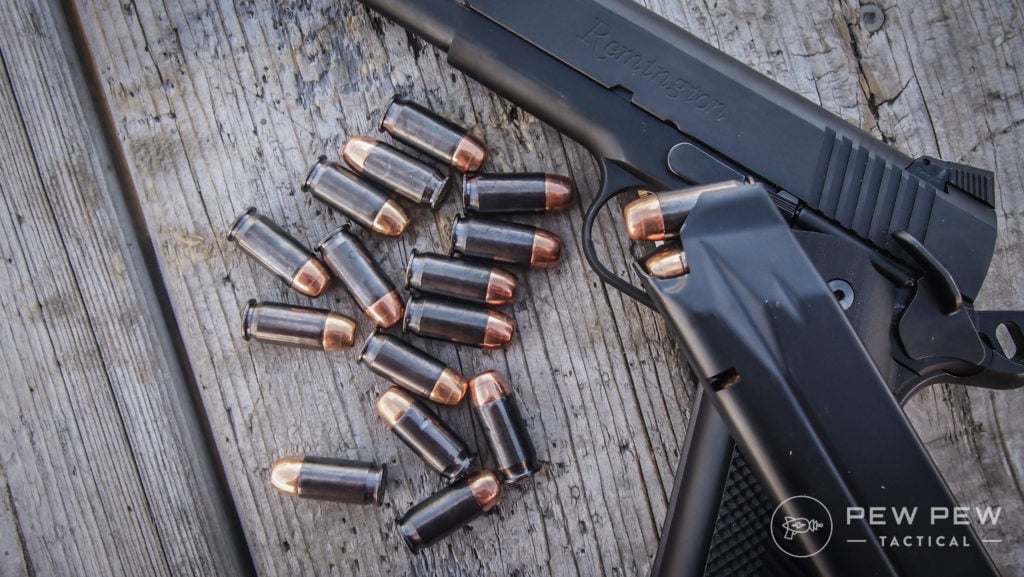 But that doesn't mean I don't see value in the 1911. It's a fun gun and a part of history, much like an M1 Garand or Lee Enfield.
If you are buying a 1911 just for fun is there really a reason to invest a thousand dollars or more into one?
Maybe not…so I don't see a problem walking a more affordable route.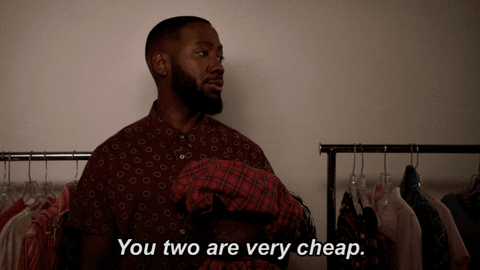 Another reason to consider a cheap 1911 is if you like a DIY project and want to build a customized gun for yourself.
Its age and popularity gave it a massive aftermarket.
You can start with a very base model 1911 and shape it into the gun you want. The 1911 is almost as customizable as an AR-15.
What to Expect with a Wallet-Friendly 1911
The 1911 is a cranky platform. But can you blame it? It's over a century old.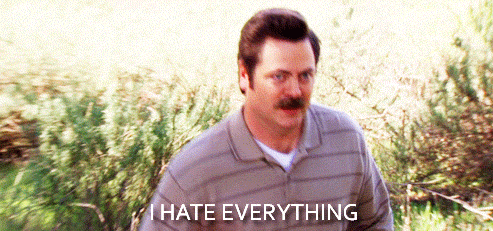 Its old-school design came from a time when craftsmanship was a thing. Guns were fitted together versus mass-produced on assembly lines.
These days you can still get a hand-fitted 1911, but you'll pay for it.
Your standard, mass-produced 1911 can have issues…especially when it comes to tight tolerances. This results in jams, failures to extract, failures to feed specific ammo, and more.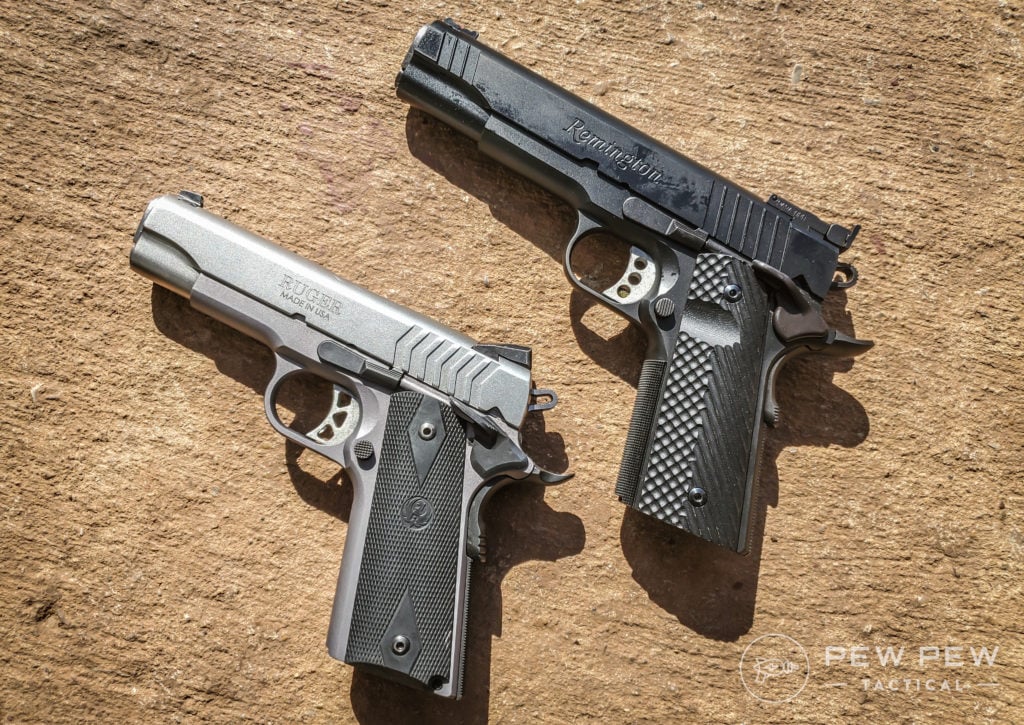 Is this a more significant issue with cheap 1911s?
In my experience no, not really. I've handled Sig Sauers, Kimbers, Rock Islands, ATIs, and many more across the spectrum of price and found almost all brands can see issues.
Across the spectrum of prices, the most significant difference I've seen comes from custom shops or semi-custom shops.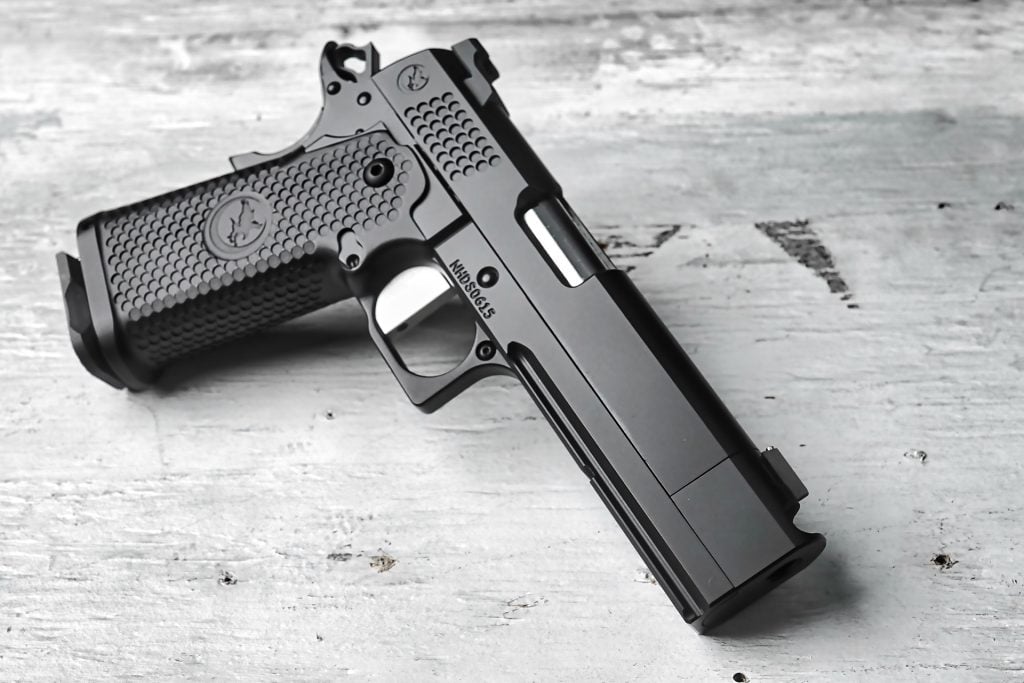 Places like Ed Brown, Nighthawk, Les Bauer, Wilson Combat, and other high-end shops make great guns. These would be the guns I'd trust my life to in the 1911 world.
Typically an affordable 1911 is going to be frills-free. The cheapest centerfire caliber you can find is .45 ACP. You can usually expect to get a mag or two.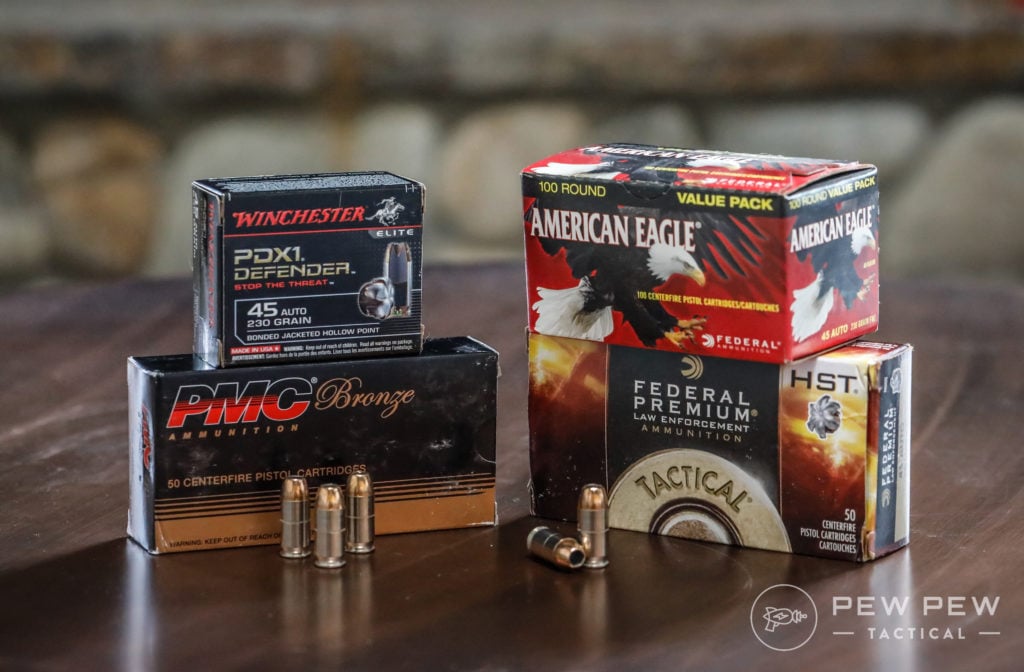 These guns are typically equipped with basic GI sights, but Novak cut sights are becoming more popular among affordable 1911s.
Most of the time you won't find ambi-safeties, adjustable triggers, or nice beavertails on budget 1911s — same goes for night sights or fancy grips.
What you can really expect is a bare-bones gun that functions.
Best Affordable 1911s
1. Rock Island Armory GI-Edition
This is my all-time favorite 1911, and it's also one of the most affordable 1911s.
It's a bare-bones model to the core — from the wood grips to the teeny tiny sights, this thing is pure GI 1911.
Nothing fancy here, but that's why I love it.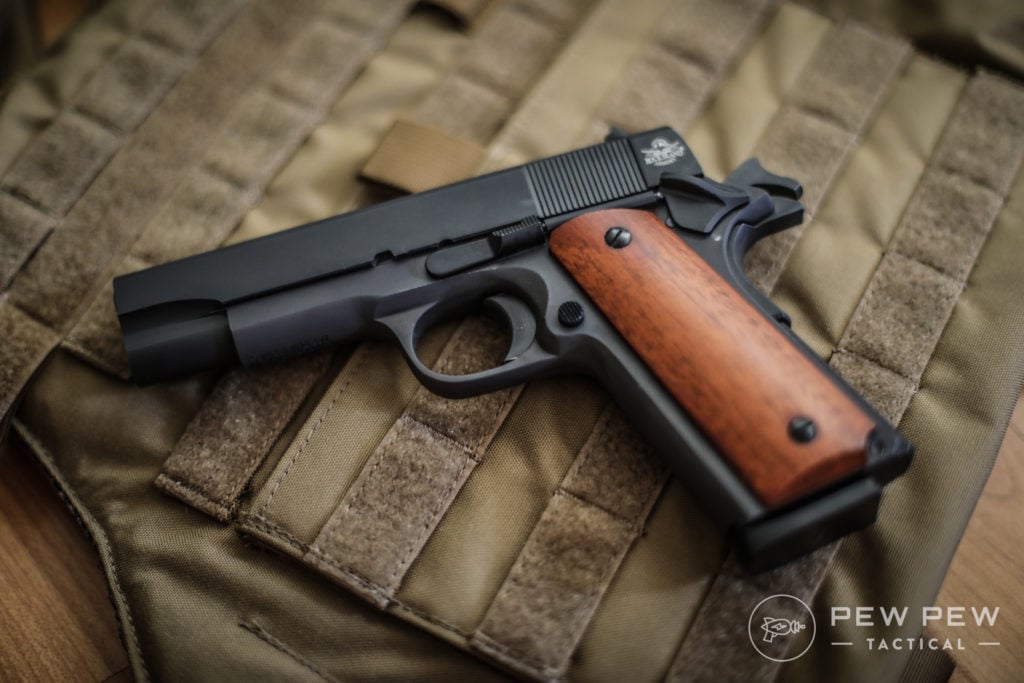 It's just a gun designed to go bang, and in my experience, it does just that.
Also, one thing I really love about Rock Island is they don't throw up a massive wretched billboard-sized Rollmark on their guns.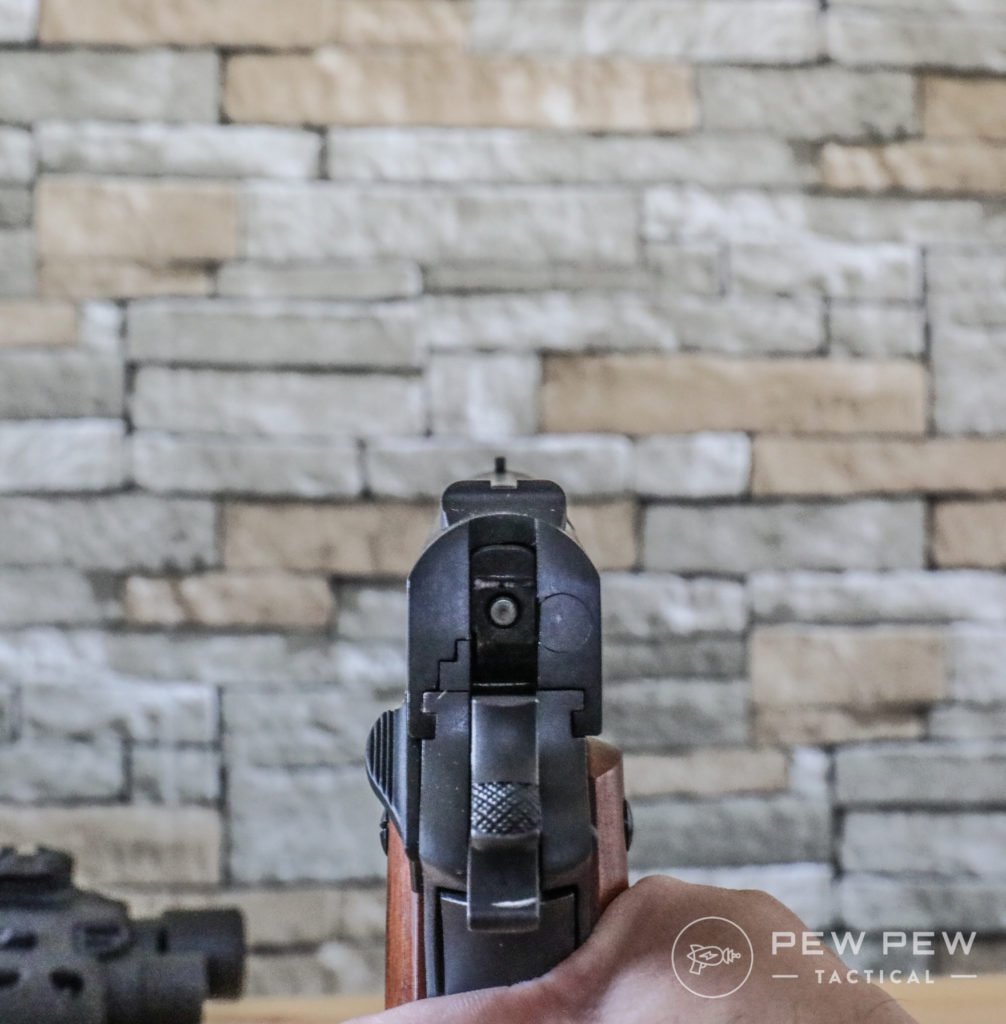 Not to mention it offers that vintage 1911 look — probably the closest you'll find to a classic 1911. And it's under $500!
Be sure to check out our full review on the midsize edition to get more deets on this gun.
What do you think about this RIA 1911? Let us know by giving it a rating below!
2. ATI FXH-45 Moxie
This gun has moxie! Well, now that I killed that joke, let's talk about the ATI FXH-45 Moxie 1911.
It's a bit sacrilegious, but the ATI FXH-45 Moxie is a super affordable 1911 option.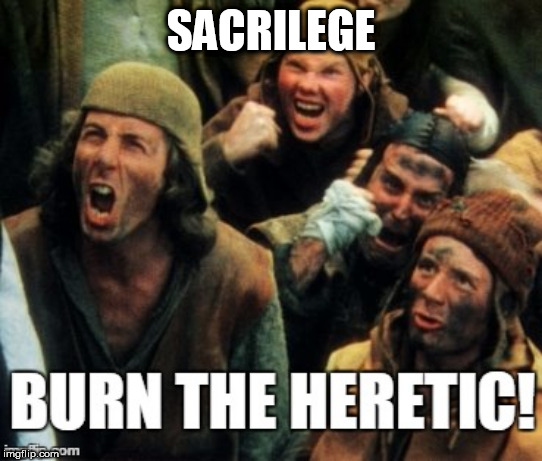 What makes it sacrilegious, you ask? Well, the FXH-45 utilizes a polymer frame instead of the traditional metal frame associated with 1911s.
Polymer reduces weight, so the FXH-45 shaves off nearly half a pound from a standard 1911.
The polymer frame still allows you to swap grips and install your favorites easily.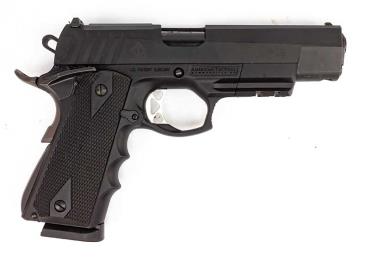 You also get a built-in Picatinny rail for all your light needs. Oh, and ATI wisely made the FXH-45 Moxie compatible with Glock-style sights.
So right off the bat, you have dozens of options for iron sights, including night sights, high visibility sights, and — as useless as they are — ghost ring Glock sights.
ATI might be best known for their imports, but this 1911 is American-made.
Besides all that weirdness, it's a classic single-stack, .45 ACP 1911 with the traditional single-action design. It also has an ambi safety, an extender beavertail, and a skeletonized trigger.
Not only that, but it's downright affordable with a price point of around $450. That's tough to beat for an American-made 1911.
3. Girsan MC1911 SC Ultimate
I prefer my 1911s in 9mm, and the old-school ASP pistol has always drawn me in.
As such, when I laid my pretty blue eyes on the Girsan, I knew I had to know more.
It's the best of both worlds. And beyond that, the grips rule.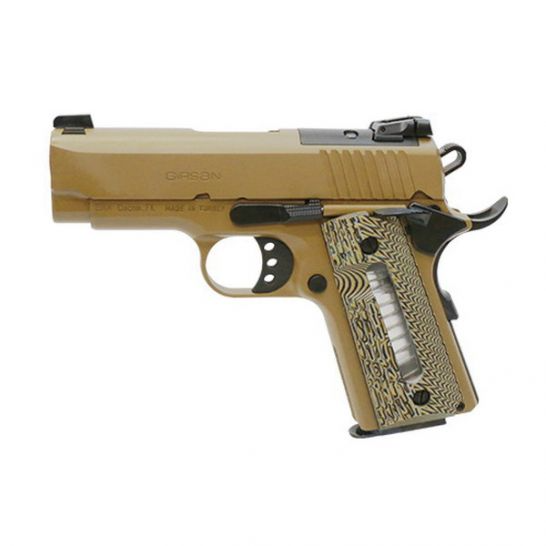 The grips are G-10 material, but they also feature a clear window that allows you to check how much ammo you have left.
In a single-stack 1911, the answer is almost always not much, but it's still a handy feature! The G10 grips are also fantastic and provide a nice texture.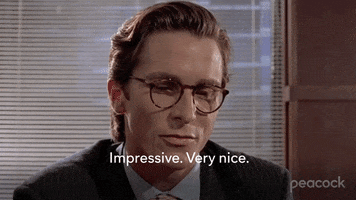 On top of the little gun is a set of iron sights and a removable plate that reveals an optic cut.
From the factory, you can toss an optic on and eliminate any worries about sight radius. The footprint accommodates Docter, Burris, and Vortex optics.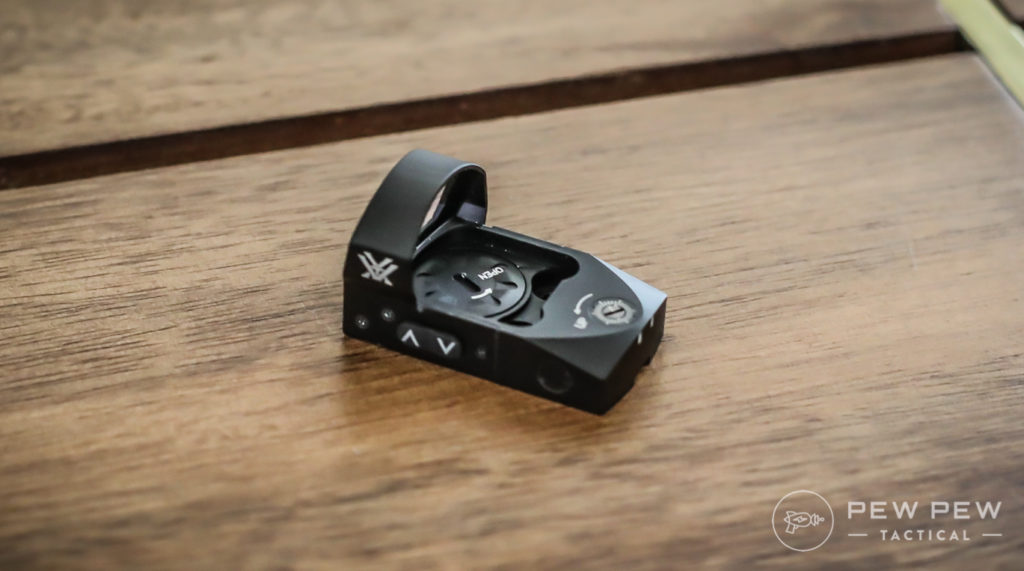 Shooters get a pretty complete budget-friendly EDC 1911 right out of the box.
Typically, I'd approach with caution, but the gun has been proven surprisingly robust in the hands of reviewers in both .45 ACP and 9mm variants.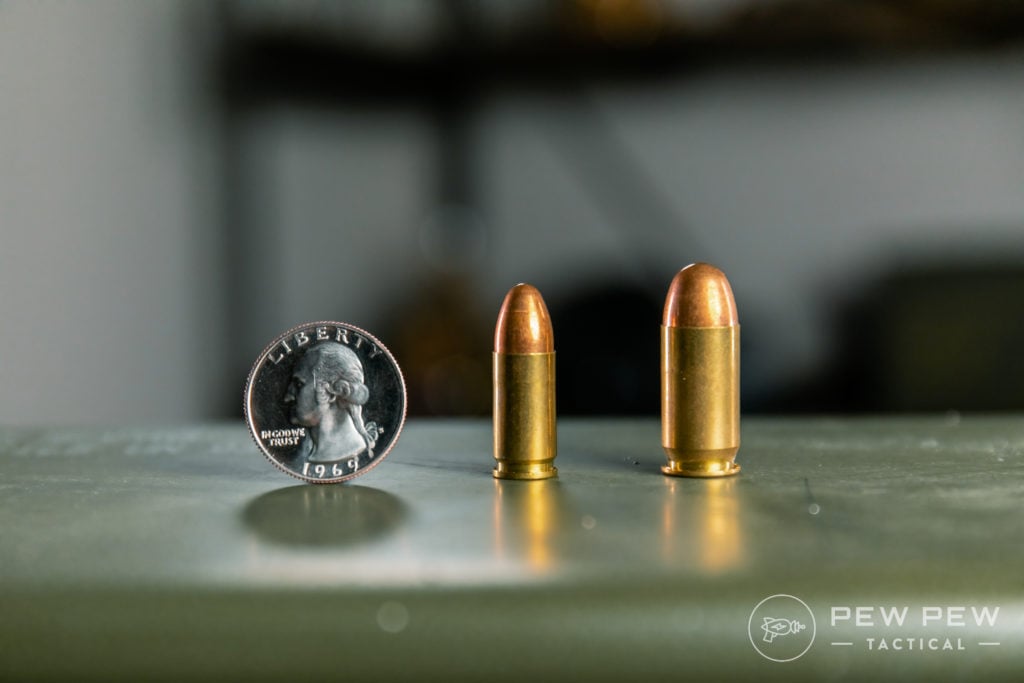 I think the 9mm variant makes the most sense, but you do you.
The Girsan Ultimate Officer Model provides a lot of neat features at a low price point. This includes an ambi safety, an extended beavertail, and a skeletonized hammer and trigger.
4. Tisa 1911 Carry
I have a weakness for stainless steel.
Luckily, if you are shopping for budget-grade 1911s, there's no shortage of stainless-steel options. The Tisa 1911 Carry gives you a carry-friendly stainless 1911 with plenty of extra features.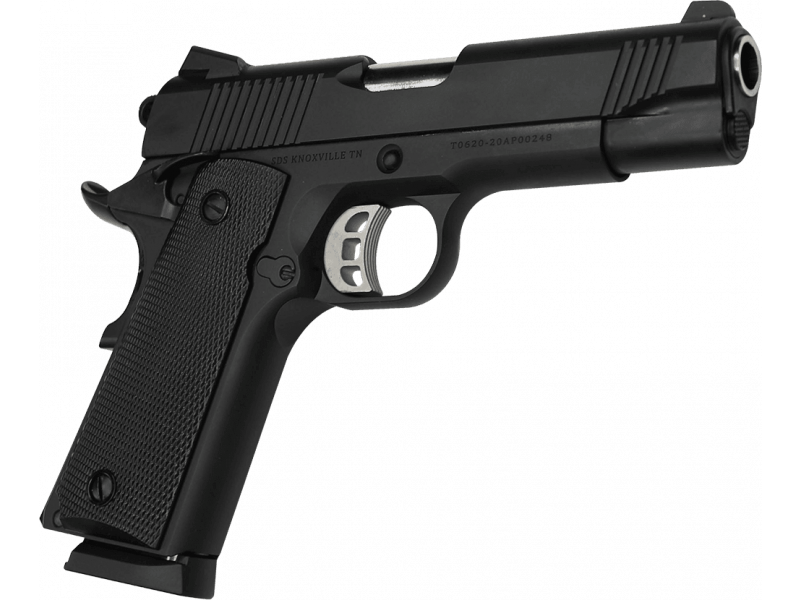 You get nice, easy-to-see Novak-style sights that are also easy to swap out for other sights if you want.
On the sides, there's an ambidextrous safety and massive beavertail. Combine that with a high undercut trigger guard, and you get a gun that your hand can ride high on and control with ease.
The beveled magazine well makes reloads quick and intuitive.
You'll be reloading a fair bit, though, with the 8 round .45 ACP magazines. It's quite standard in terms of function, and standard means that it's a proven system.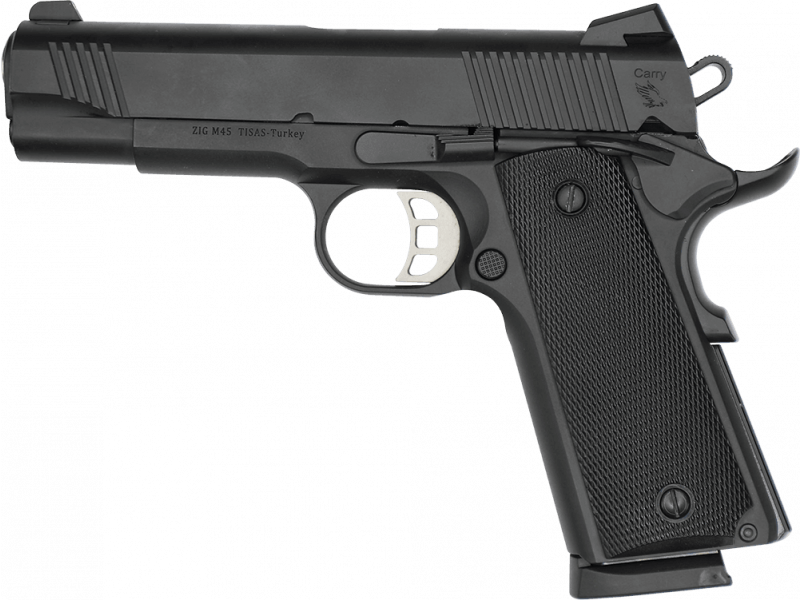 A Carry model means the barrel is 4.25-inches long, and the frame is slightly cut with melted corners for easy, comfortable carry.
The grip size is essentially a government-length grip, and the 1911 ergonomics you know and love remain in place.
The Tisa Carry 1911 is a fine-looking 1911 that's simple but effective.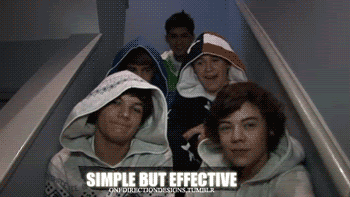 Tisa did a great job producing a budget-friendly 1911 that is perfectly shootable and usable. Most 1911s are "G.I." style with plain sights, controls, and finishes at this price point.
With the Tisa, you get a nice stainless gun with plenty of extra features that many guns lack.
5. ATI GSG 1911-22
During ammo droughts, I lean a lot on .22 LR. I stock it throughout the year and always have a pile on hand just in case.
.22 is a fun cartridge that's easy to shoot — perfect for training, new shooters, and young shooters. Obviously, 1911s in .22 exist, and one of the most affordable is the GSG 1911-22.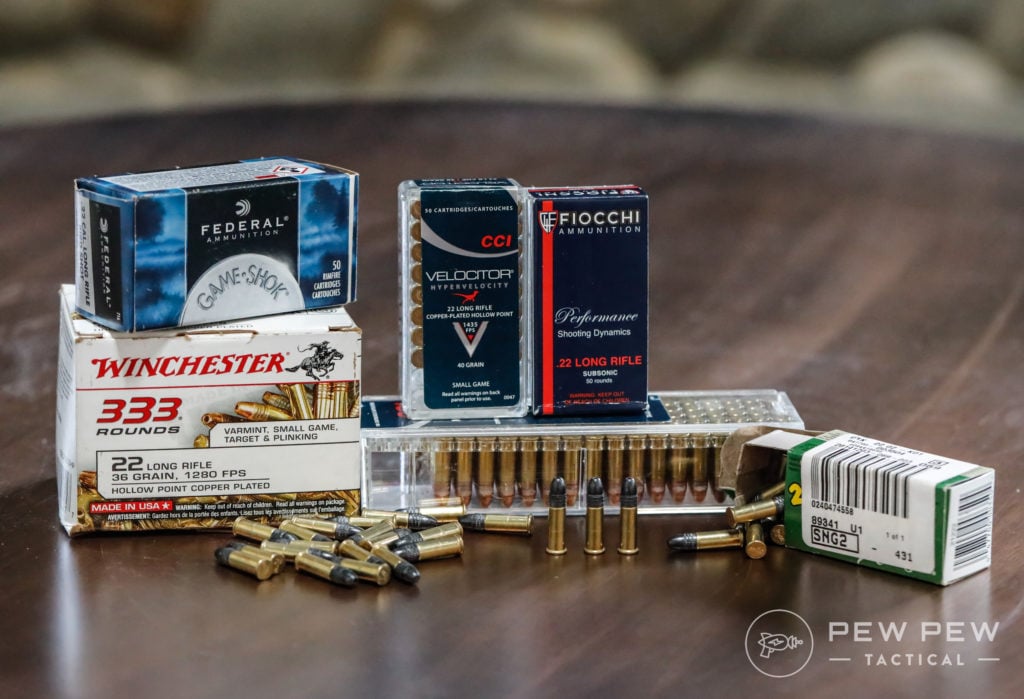 This little fella is a simple blowback firearm that tends to cycle reliably as long as it's kept clean.
.22 LR tends to be dirty, so CLP is required to keep the 1911-22 running.
Various models exist with fake suppressors, threaded barrels, rails, ambi safeties, extended beavertails, and more.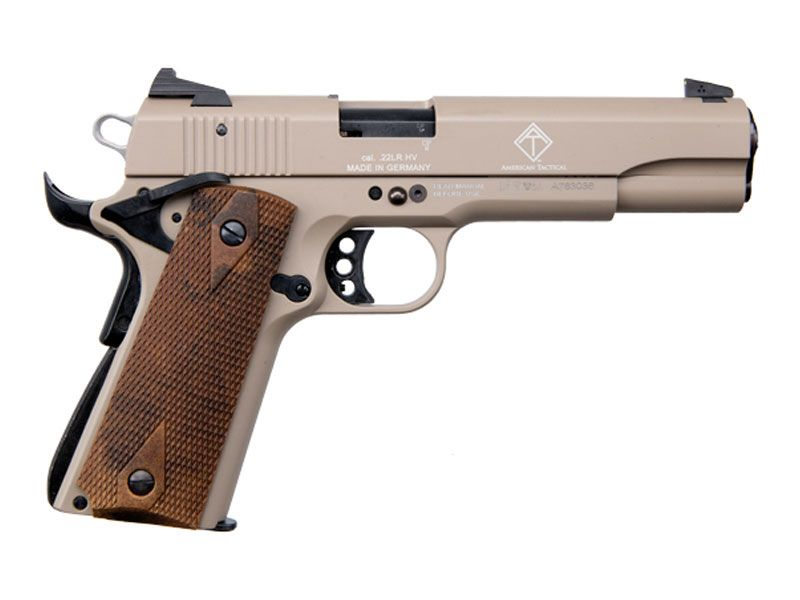 These little guys also tend to be extremely affordable, and affordable is the name of the game today.
It's a great stand-in for your centerfire 1911 and grants the gun a much cheaper course of ammunition.
The little GSG 1911-22s are a blast to shoot, fit most standard 1911 holsters, and are compatible with a wide variety of 1911 parts like grips.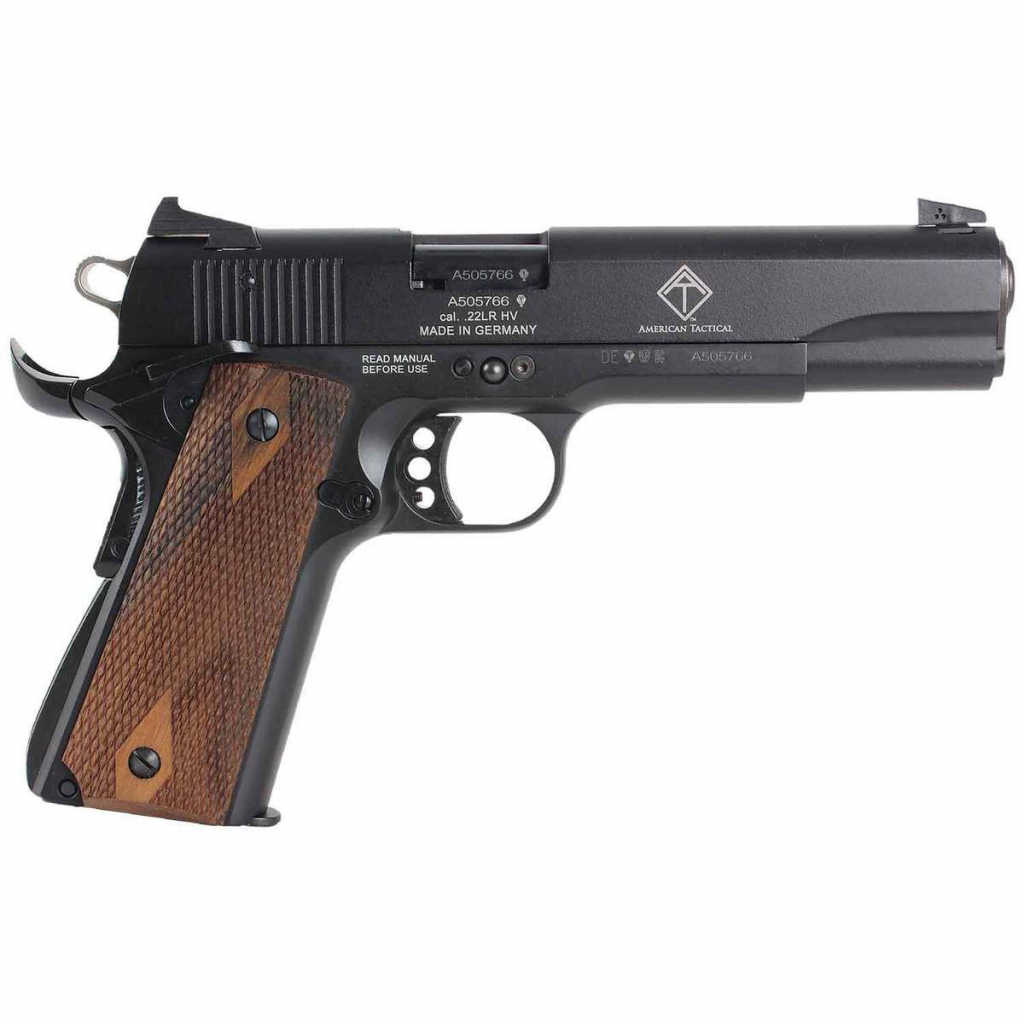 On top of that, the 10-round magazines are affordable and easy to find. This is perfect for a budget 1911 and a perfect choice as a fun .22 LR handgun for plinking.
I just wish they made an optics-ready model. Then this thing would be unstoppable!
6. Iver Johnson Eagle XL-10
Compared to many guns on this list, the Iver Johnson XL-10 is rather expensive at around $900.
However, it's a budget-grade pistol when you start looking at other extended barreled 10mm pistols.
The XL-10 provides a 6-inch barreled 1911 in the Lord's caliber, 10mm, at an affordable price.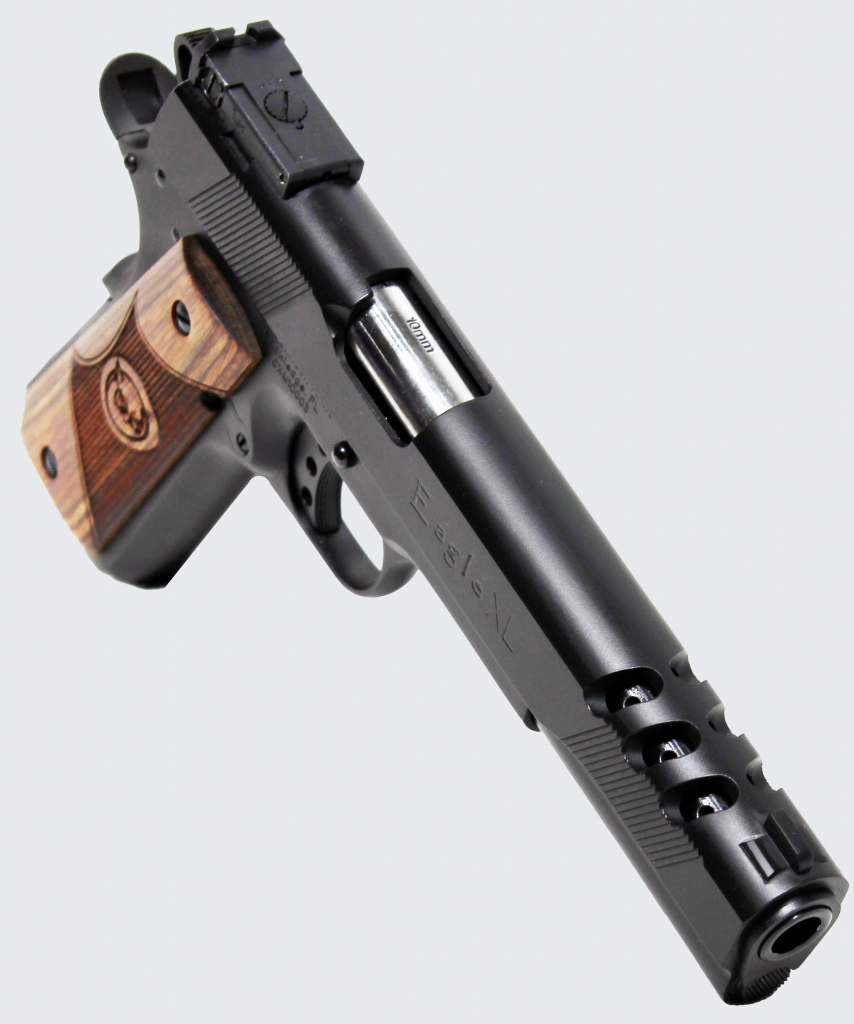 Six inches of barrel grants you plenty of sight radius for making precise shots.
Plus, the adjustable sights allow you to dial in the XL-10 for absurdly precise shots at various ranges.
This is the perfect 1911, in the perfect caliber, for hunting medium game. Hogs and deer will be quaking in their boots when faced with the XL-10.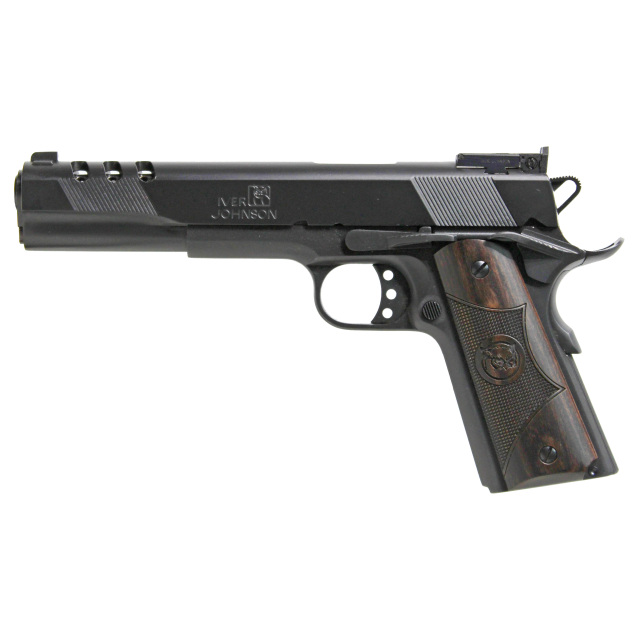 Full power 10mm loads hit hard in both directions, but the longer barrel and 46 ounces of metal the XL-10 packs help tame that recoil a fair bit.
Iver Johnson also decked the gun out with some awesome features, including a flared ejection point, a big beavertail, an extended slide stop, and extended safety, as well as a skeletonized trigger and hammer.
The XL-10 packs a punch and is feature-filled for the price point it is tough to beat.
The Iver Johnson Eagle XL-10 might be the most expensive gun on this list, but for a solid 10mm, it's a good option.
7. Fusion Freedom Series Government
There are lots and lots of budget-grade G.I. series 1911 pistols on the market.
Most of these are fine guns, and I could've just made a list of those various guns. However, I avoided that and wanted to pick one Government series gun that impressed me.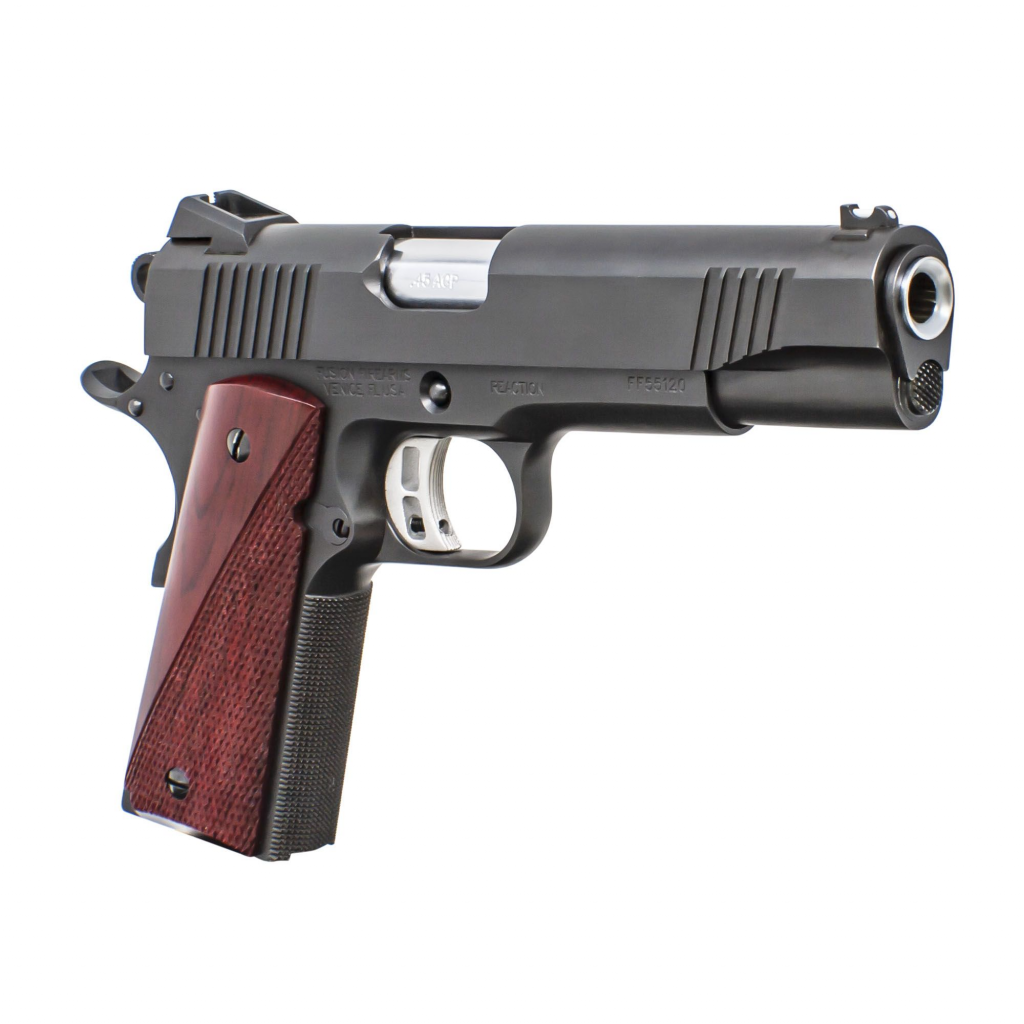 The Fusion Freedom Series Government model offers a gorgeous gun at a wallet-friendly price.
It boasts a beautiful finish and red cocobolo grips that are textured for easy use.
These are built in the Colt Series 70 vein of handguns. They feature a crisp trigger and excellent reliability.
The sights are the Mil-Spec series 70 sights that aren't bad but aren't great either. These sights aren't as small as typical G.I. sights, but they're no Novak 3-dot sights.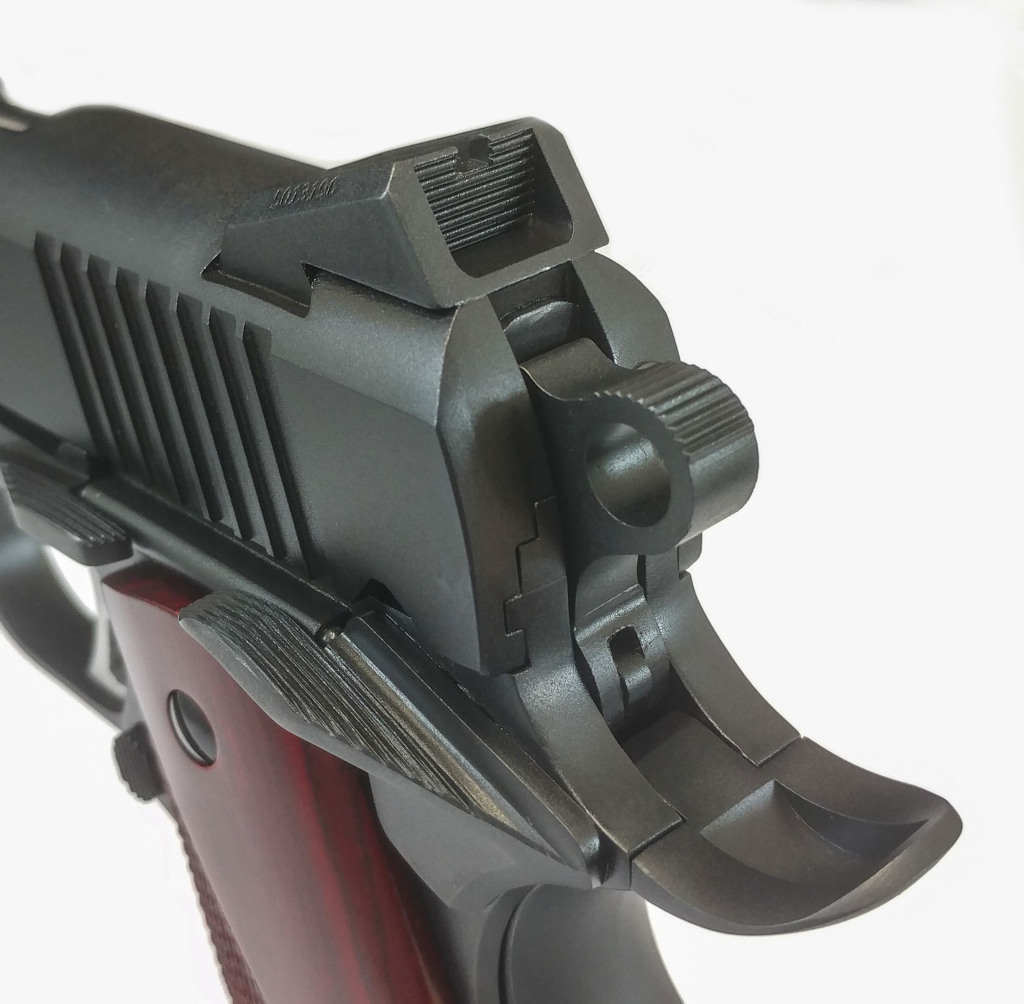 The gun features a very tight lockup that makes it accurate and capable at a variety of ranges.
Adjustable sights might tune it in a bit more, but it's unnecessary to ring steel and punch paper.
The classic design of the Fusion Freedom Government ensures excellent reliability and parts compatibility with all your favorite 1911 parts and pieces.
There is something to be said for simplicity and affordability – you get both with the Fusion Freedom Series Government model.
8. Para Ordnance GI Expert
If you want to go a little more refined, but don't want to go too crazy, the Para Ordnance GI Expert is an excellent go to 1911.
The gun sports a skeletonized trigger and hammer — a stylish touch.
The Para Ordnance GI Expert comes with slightly bigger sights than the RIA GI. These simple 3-dot sights are easy to use, but nothing to brag about in low-light settings.
But their dovetail style means you can upgrade pretty quickly with whatever sights you want.
The Para Ordnance GI Expert has a stainless steel barrel with a standard barrel design. This barrel is not fully supported, which often aids in reliability.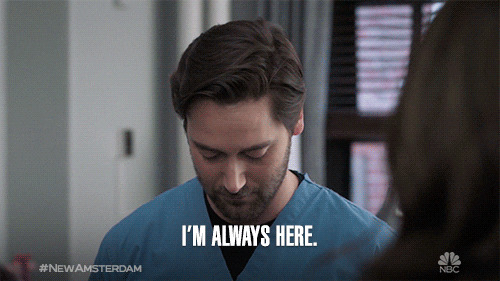 Although there is some debate regarding fully supported barrels and standard cut barrels.
The barrel also has a nice 11-degree muzzle crown which is a bit different than a standard GI barrel. This protects the barrel in case of a fall. The ejection port is also lowered and flared for better ejection capability.
All these little editions give you a much more refined 1911 that still sticks to its roots, and comes in at a great price.
9. Taurus PT 1911
Taurus 1911s are known to run well and come with a number of features at a price that is pretty impressive.
Features include real Novak or Heinie sights, an ambidextrous safety, an extended beavertail, a skeletonized trigger, and safety, as well as front and rear serrations.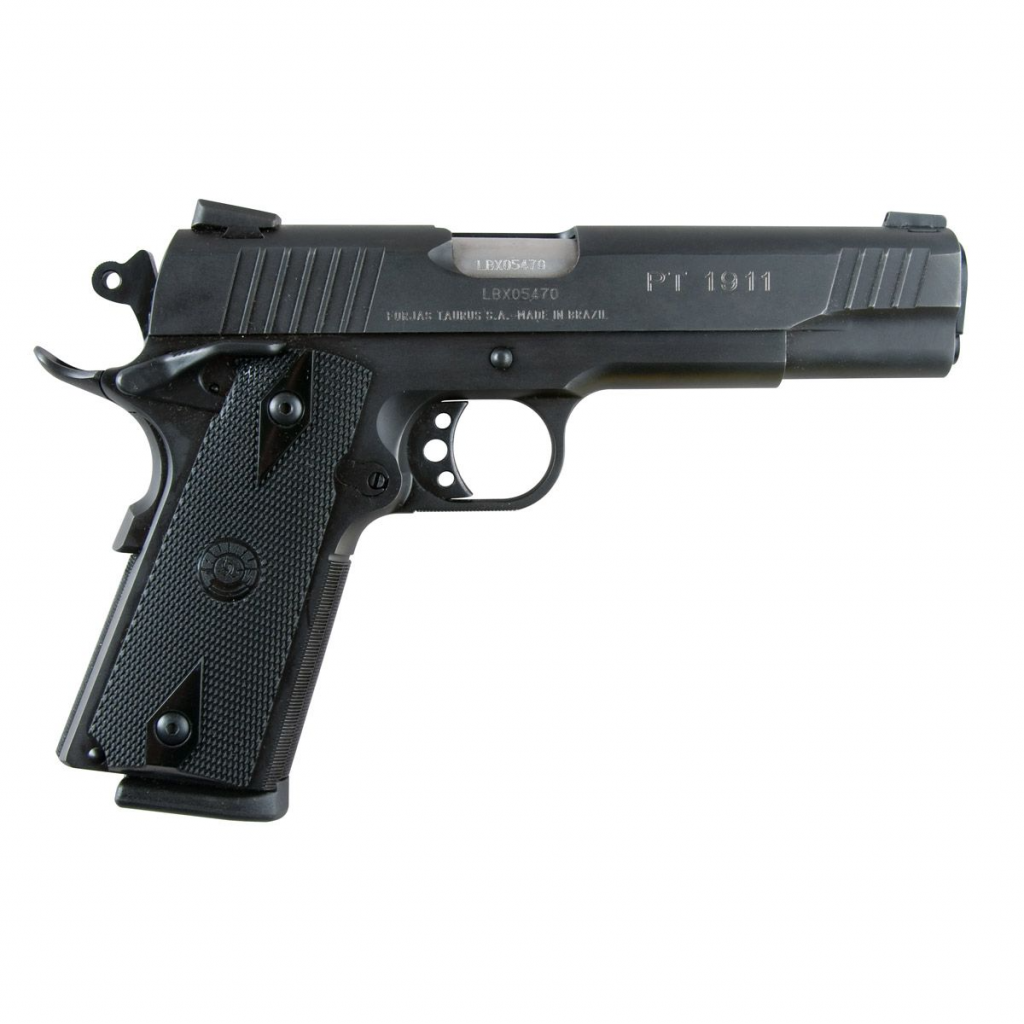 The ejection port is expanded and lowered as well, and the gun comes in a variety of finishes and calibers.
If you wanted an affordable 9mm 1911, the Taurus PT1911 is undoubtedly an excellent go-to option.
The PT1911 comes in either .45 ACP or 9mm, and both are priced at under $500. These guns are likely the best value of features and design you'll find out there.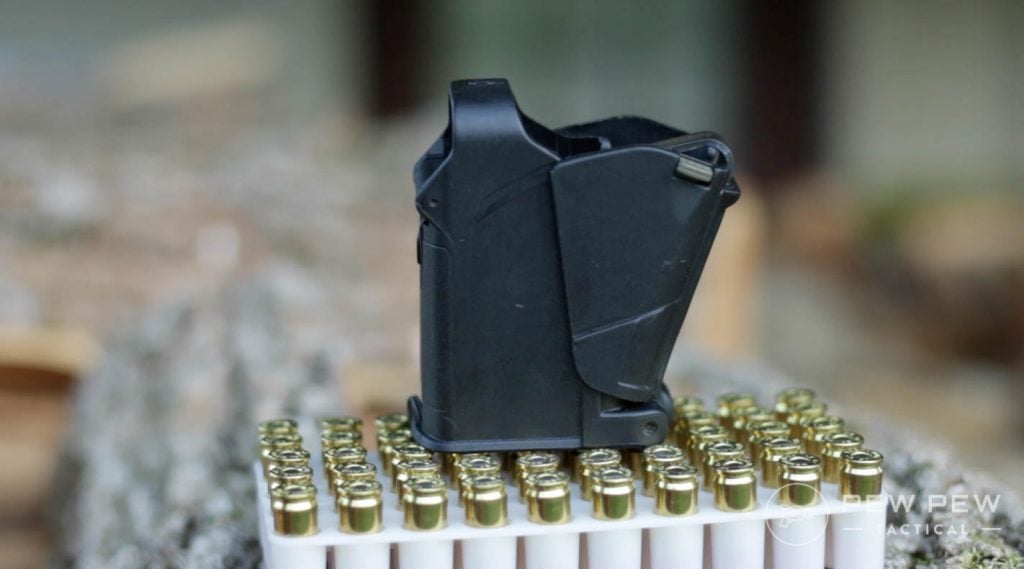 I've run a 9mm variant and really enjoyed it. It functioned flawlessly with a wide variety of ammo, from 115 to 147-grains.
The gun feels exceptionally well made, and the trigger's smooth and crisp pull surprised me.
This is an excellent value for a 1911, and it's hard to beat.
10. Rock Island Armory Ultra FS 9 mm/22 TCM Double-Stack
If you really want a double-stack 1911, you'll spend a little money.
If we agree that prices are relative to what you're getting, then a cheap double-stack 1911 could cost significantly more than a cheap single-stack 1911.
Rock Island Armory is one of the only companies I know making affordable double-stack 1911s in a variety of calibers.
The price on these guns runs from $650ish to $800 depending on features.
I own both a .22 TCM/9mm double stack and a 10mm double stack 1911 and enjoy them.
The cheapest in the series is the Rock Ultra FS HC. These guns are a little plainer, and lack rails the TAC series carries.
The TAC Ultra FS HC is a little pricer, but still relatively affordable when it comes to double-stack 1911s.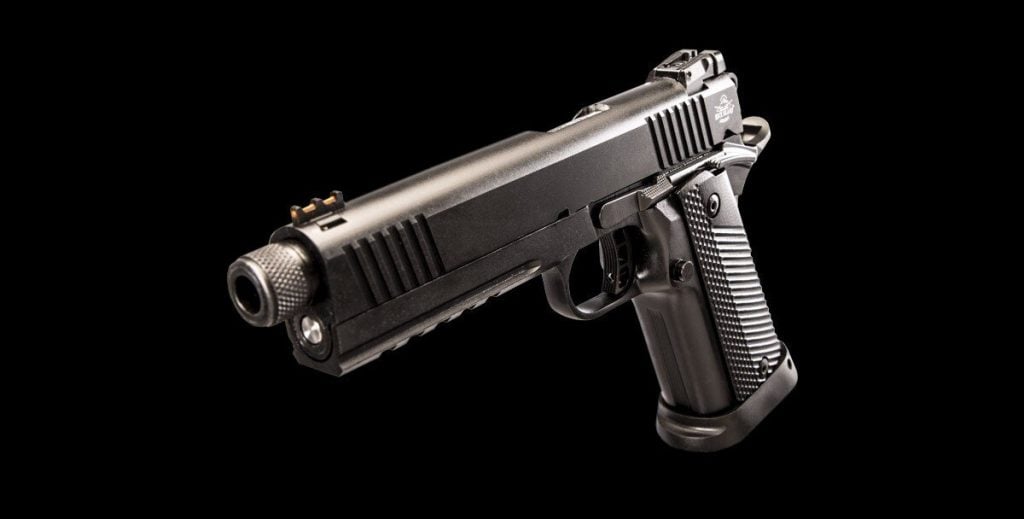 These guns are big, huge, but they do offer you a lot of firepower. Not to mention, they feature a degree of custom features you'll enjoy.
This includes a flared magazine well for quick reloads, an ambidextrous safety, a large beavertail as well as skeletonized trigger and hammer.
The guns also wear Novak cut rear sights and come with adjustable LPA sights.
RIA's 1911s run like champs and seem to eat everything I put through it.
11. Palmetto State Armory 1911
These can be hard to find in stock and when you do, they are often blems. But they are a lot of gun for not a lot of price!
Offering great value is kind of what PSA is known for with their AR-15 and AR-10s and they keep delivering on that with their 1911s.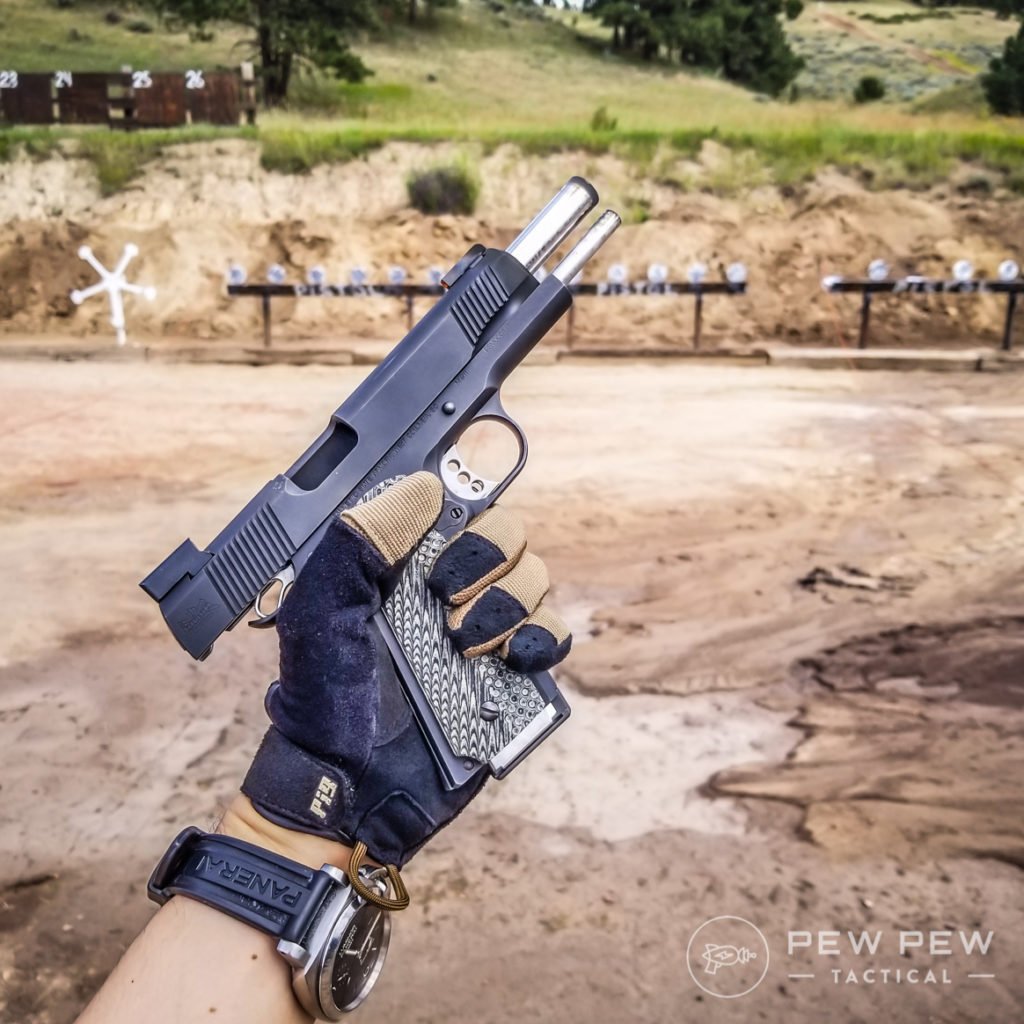 We've had a few mags through one of their 1911s that made short work of short distance steel — hitting 50% IPSC plates at 100-yards. Good enough for me!
We've also been impressed with everything else in the PSA line-up that we've put our hands on.
Check out our reviews of almost all of PSA's Guns!
12. Colt Mustang Pocketlite .380
Okay, okay, is the Colt Mustang Pocketlite .380 really a 1911?
It's surely not a traditional 1911, but it looks like one and essentially handles like one, so we'll call it one.
The Pocketlite uses a polymer frame, which may seem like heathenry to a 1911 purist.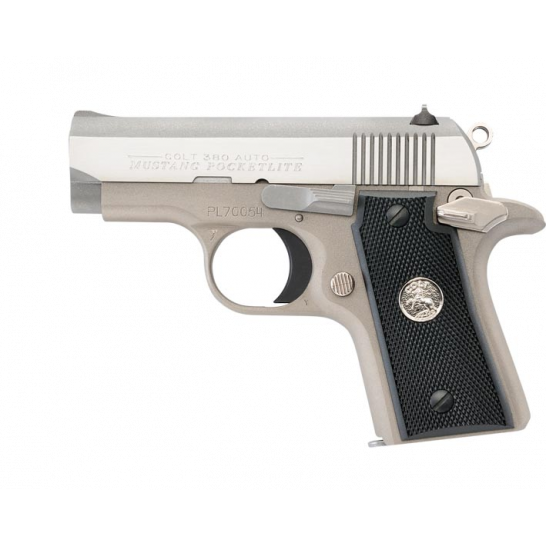 Unlike the traditional 1911, the Pocketlite is a blowback-operated firearm. Blowback designs and .380 ACP go together like peanut butter and honey. It functions and is small and reliable.
The Pocketlite .380 is a teeny tiny gun that's designed for concealed carry. It's certainly small enough to fit in the pocket.
It brings a 6+1 capacity and does away with the grip safety found on most 1911s. But you do have a thumb safety, as well as a firing pin block.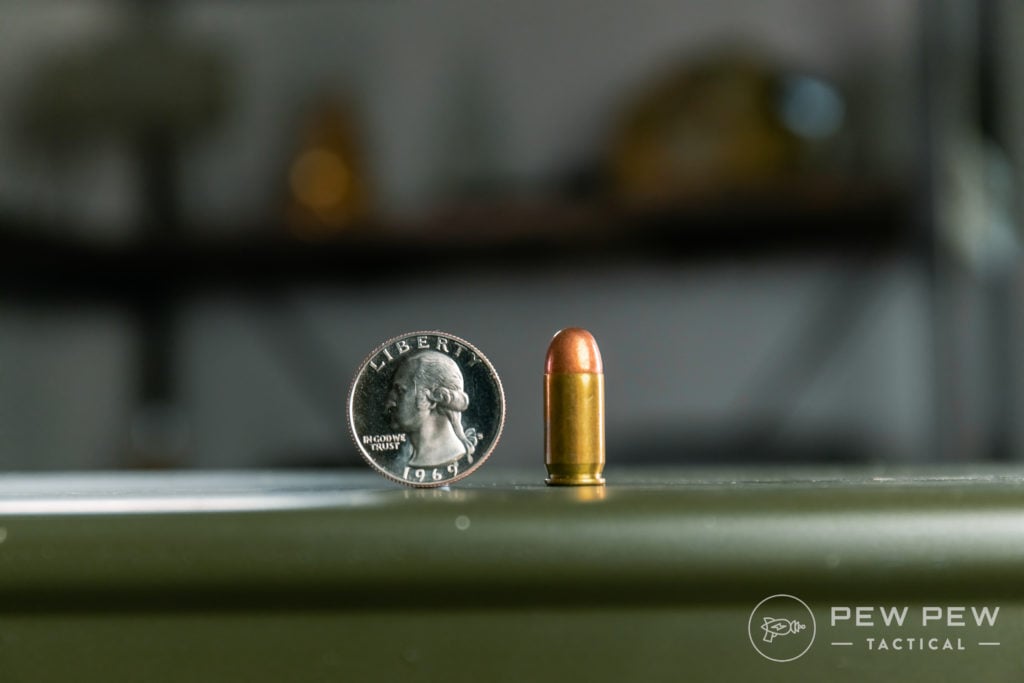 The gun offers a rear dovetail sight and a front sight that's actually integrated into the slide as a slight ramp.
The Colt Pocketlite is an interesting take on the 1911 and is undoubtedly a capable CCW.
If you want a smooth SA trigger, combined with the slim style of a 1911, this is by far the most affordable option. Plus it's an authentic Colt.
Of all the guns on this list, I would go with this model as a carry gun. It's affordable, but it's also small and uses polymer. That cuts the price a bit without sacrificing quality.
Accessories on a Budget
Before we take off, I wanted to point out a few fun and affordable 1911 upgrades.
Most of these aren't duty-grade upgrades but are better suited for range time and having fun.
Add an Optic
You can actually add an optic for under $300 if you know what to look for.
Trijicon makes an Adapter for Novak cut sights that replaces the rear sight with an RMR mounting plate.
An actual Trijicon RMR is expensive, but a variety of optics use the same pattern for mounting an RMR.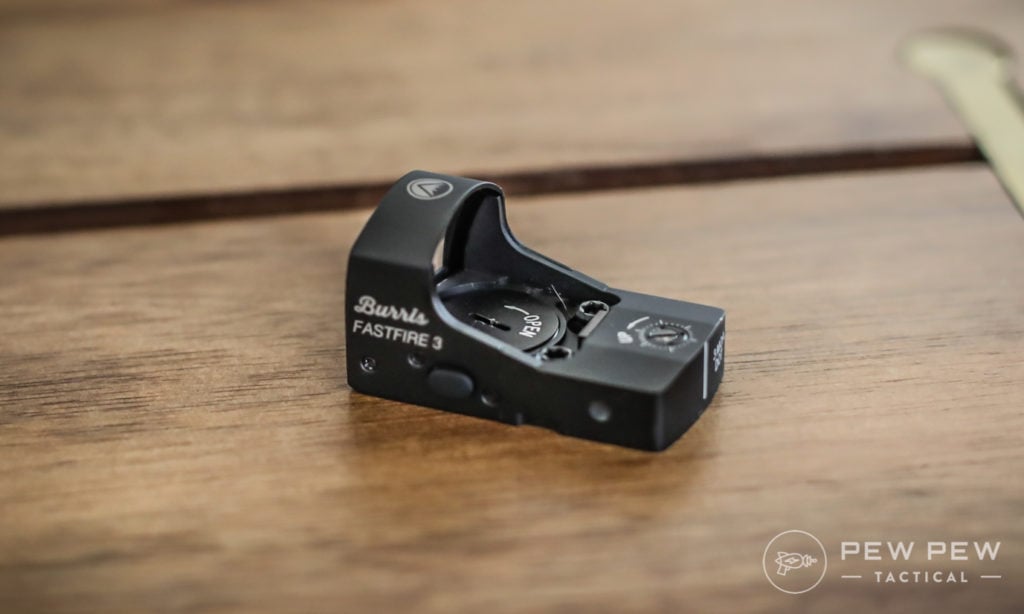 Combine that with a Burris FastFire 3 and you have a very nice set up for a low price point.
If you're looking for something to shoot competition with or to rely on for home defense – you'll want something like the Vortex Venom.
You can read the full review of the Venom and our other top picks for pistol red dots in our Best Pistol Red Dot article.
Add a Rail
If you are running a budget 1911, it likely doesn't have a rail to accommodate any kind of light or laser.
Adding one without permanently modifying your gun is possible with the Recover Tactical grip and rail system. These polymer grips actually add a rail to your dust cover.
They make the design a little bit bulkier than average, but its a very cost-effective way to add a rail to your gun.
Recover even produces a holster designed for carrying a light equipped 1911 with the Recover Tactical grips on it as well.
Get Some Grips
If you just want to spice up your grips, then you can always call on Magpul.
Everyone knows Magpul, but it seems like not many people know they make 1911 grips. These polymer grips are simple, comfortable, and affordable.
They look nice and come in a variety of finishes.
Conclusion
The 1911 is a fun platform. An all-metal design, the single-action trigger, and the big ole' .45 ACP all come together to make something uniquely American.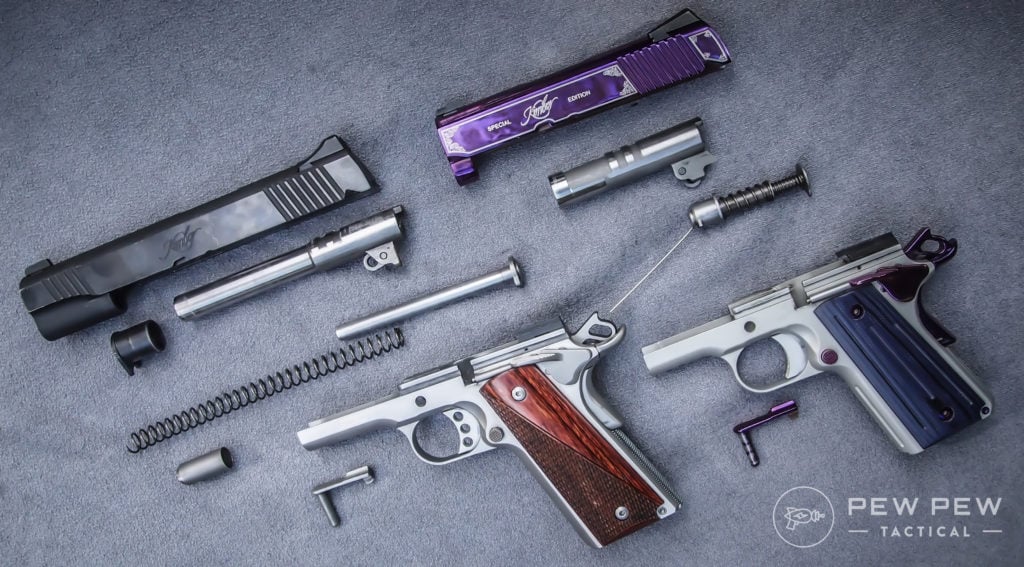 And the good news is 1911s don't have to cost an arm and a leg.
They certainly can, but you have a ton of different options at almost any price range.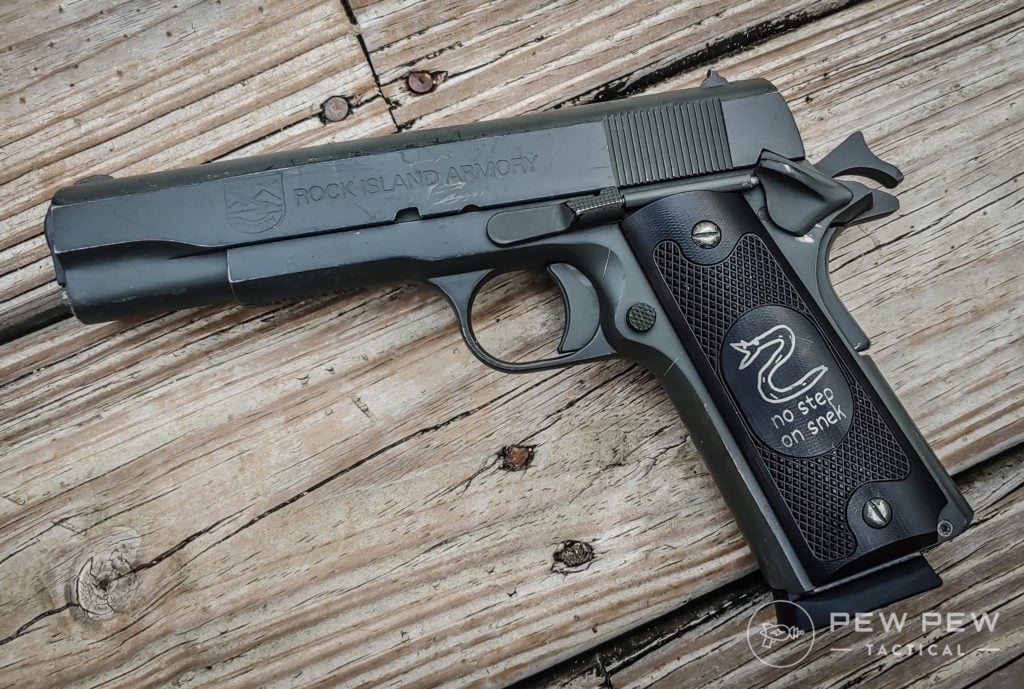 If you are just looking for a fun gun for the range or the collection I wouldn't hesitate with a more affordable 1911 option.
What is your favorite 1911? Do you EDC one? Let us know in the comments! If you have a 1911, you need mags. See our top recommendations at the Best 1911 Mags: .45 ACP & 9mm.