You can never have too many magazines, especially for something like a 1911, which already has a relatively low capacity by modern standards.
Extra magazines allow for faster and more convenient reloading while at the range and give you a backup should you need more rounds in a defensive situation.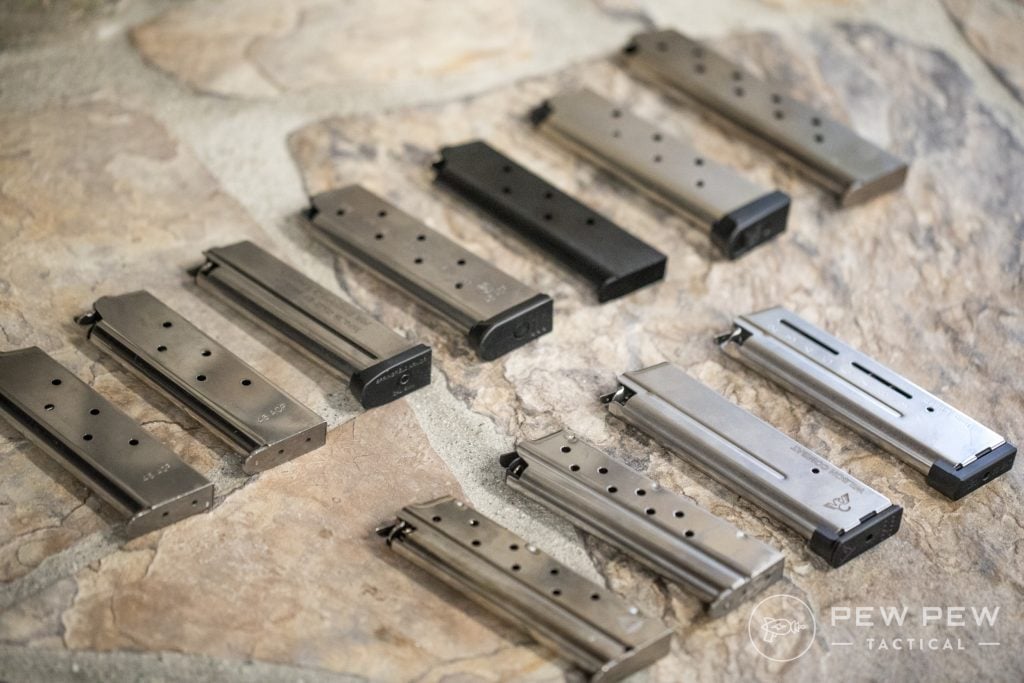 Of course, extra magazines are only helpful if they work.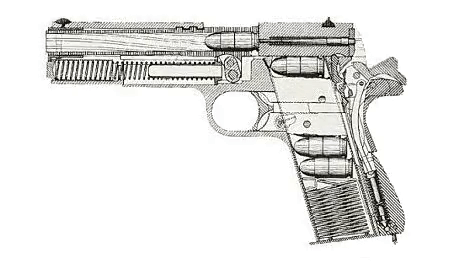 The 1911 (our fav picks) is not exactly known as a paragon of reliability, so you definitely don't want to exacerbate any potential issues with low-quality mags.
But, with so many different mag makers out there, it can be hard to pick.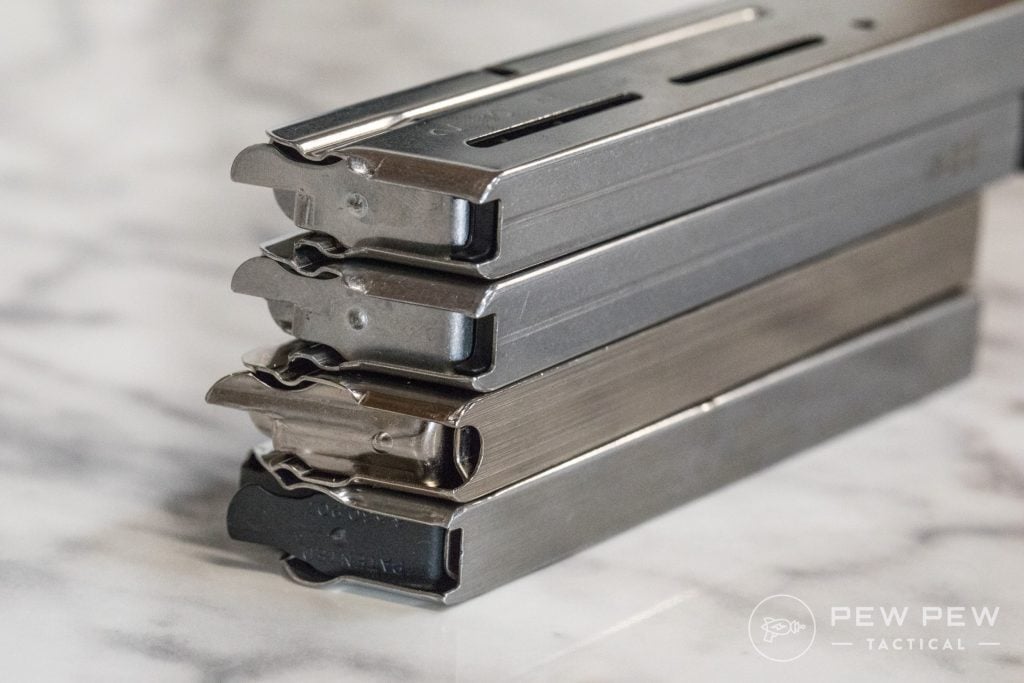 But that's why you have us.
This list includes a number of mags that will serve you reliably for the traditional 1911s in .45 ACP, but also for 9mm and 10mm versions.
By the end, you'll be able to buy your next set of mags with utter confidence.
Summary of Our Top Picks
Table of Contents
Loading...
Why You Should Trust Us
Input into this article came from the PPT editorial team and our writers. Together we have a combined shooting experience of 30+ years, including instruction, competition, and multiple shooting disciplines.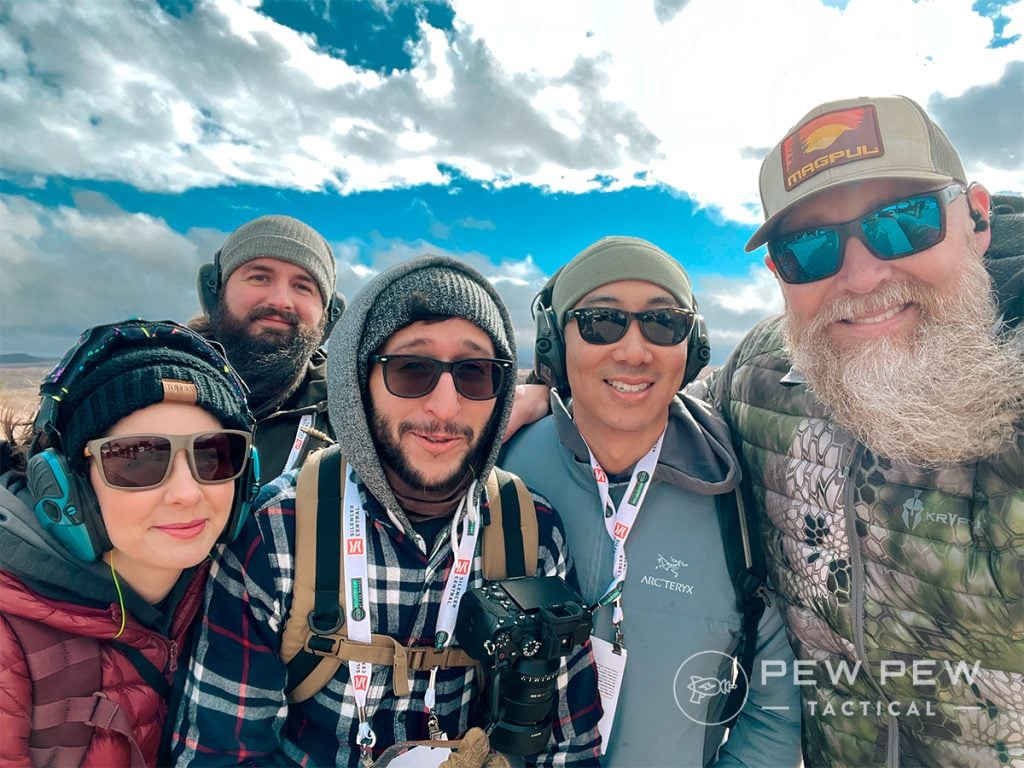 We've spent countless hours researching and analyzing guns and gear to determine which is the best when it comes to features, reliability, ergonomics, and bang for your buck.
We had to make some tough calls. If you don't see your favorite magazine brand, it doesn't mean we hate it, just that we couldn't include it this time.
Best 1911 Magazines
1. Colt 1911 Factory Magazines
Don't dismiss factory mags!
Colt's 1911 Factory Mags are actually pretty great and will work with any 1911 — whether it's made by Colt or not.
Fortunately, they're sold individually, so you don't need to buy a Colt 1911 to get your hands on them.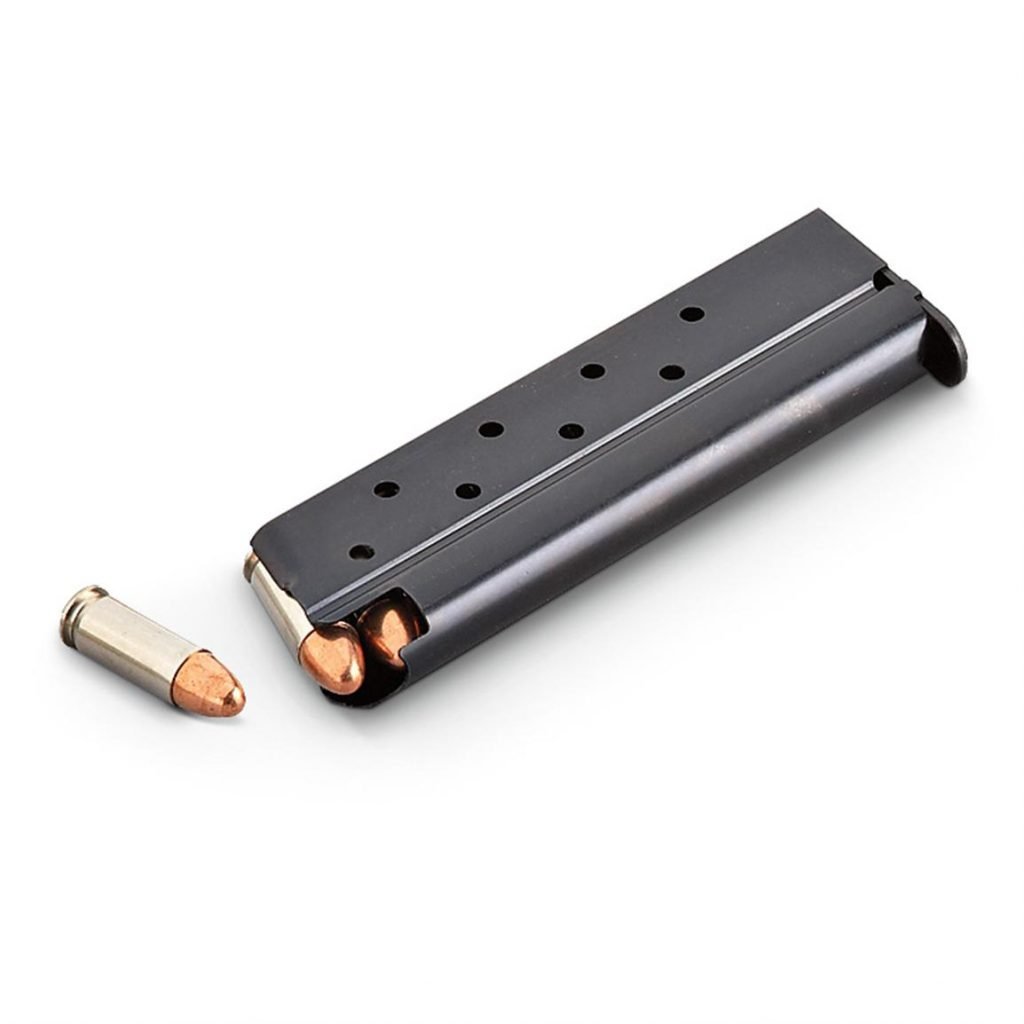 Available in both stainless steel and blued finishes, they come in versions for .45 ACP, 9mm, and 10mm.
The .45 ACP style can be found in either 7 or 8-round iterations. Though the former is more traditional and, according to some reviewers, slightly more reliable.
While the 9mm has a 9-round capacity and the 10mm has an 8-round capacity.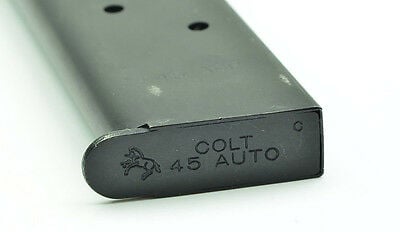 We like the very classic appearance of these magazines and how they resemble the military issue magazines for the 1911 — which makes sense since Colt developed those as well!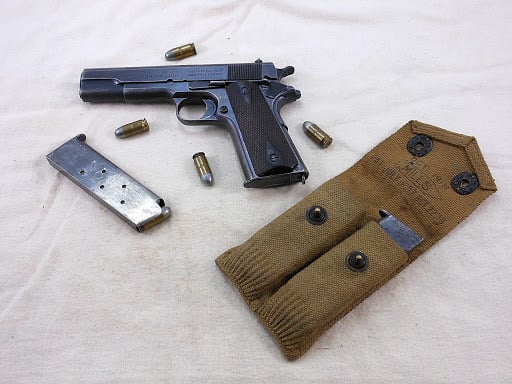 These budget-friendly mags aren't anything fancy, but you can count on them to get the job done.
The OG
25
at The Mag Shack
Prices accurate at time of writing
Prices accurate at time of writing
2. Mec-Gar 1911 Magazines
Despite making industry-standard magazines, Mec-Gar isn't as familiar of a brand as some others.
However, they are a great source of high-quality, yet budget-friendly, magazines.
No to mention, they produce magazines for a number of high profile gun manufacturers, including Rock Island Armory.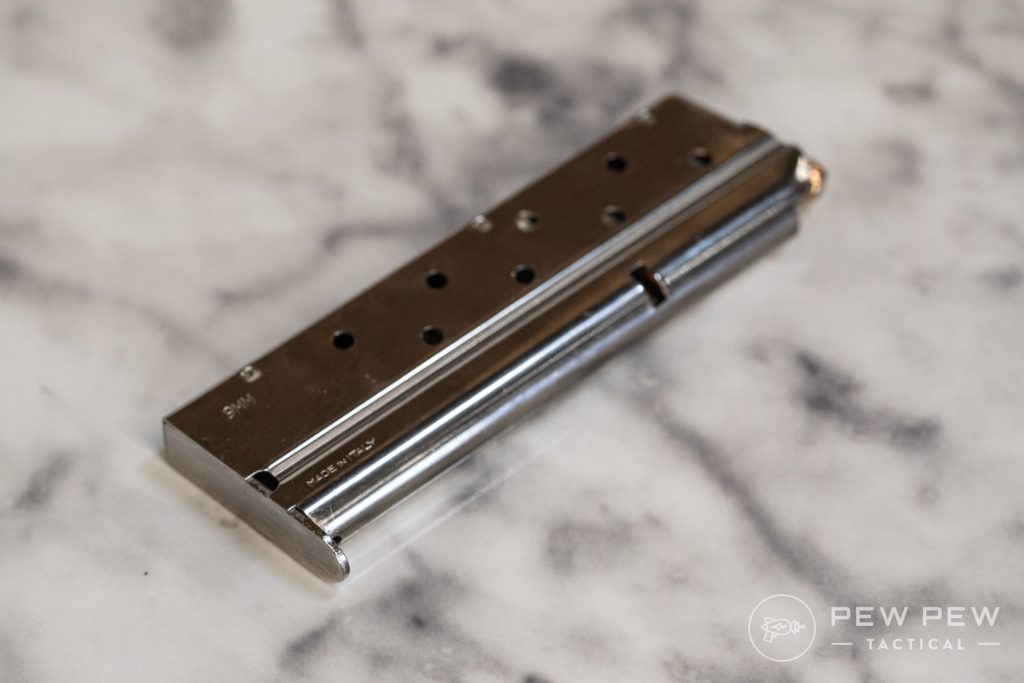 They carry a wide range of magazines for .45 ACP, 9mm, 10mm, .38 Super, and .40 S&W.
Most of their magazines come in your choice of either a blued steel finish or a nickel finish over steel.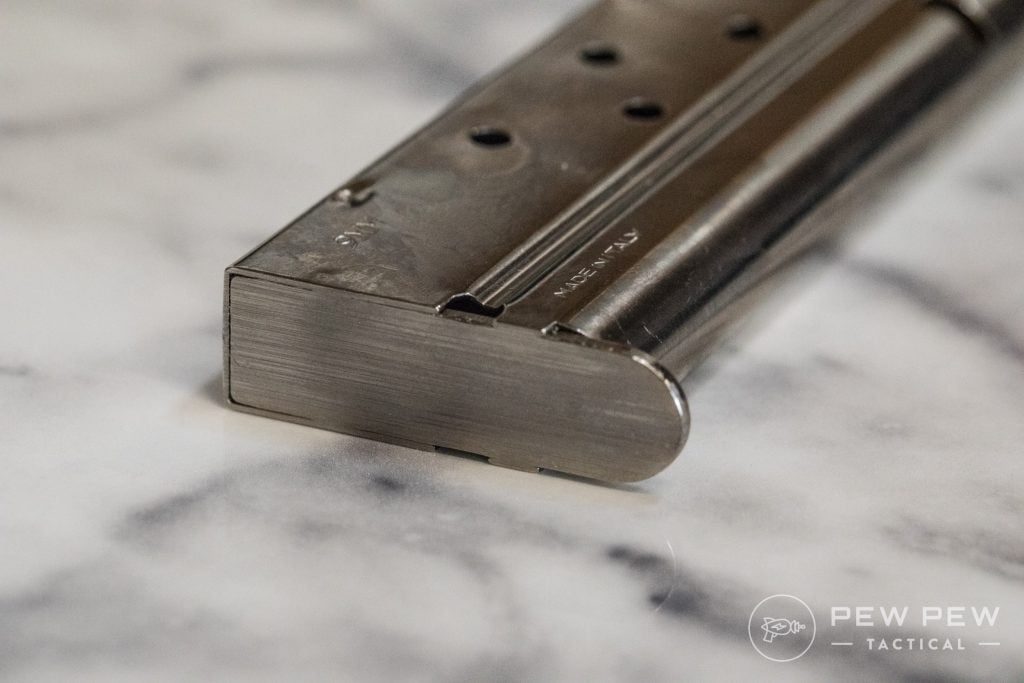 Each one is highly reliable in pretty much any 1911, regardless of manufacturer, and with pretty much any load.
They fit into virtually any 1911 smoothly and drop free with equal smoothness.
Mec-Gar mags hold onto rounds when dropped. But also feed them easily into the chamber when needed.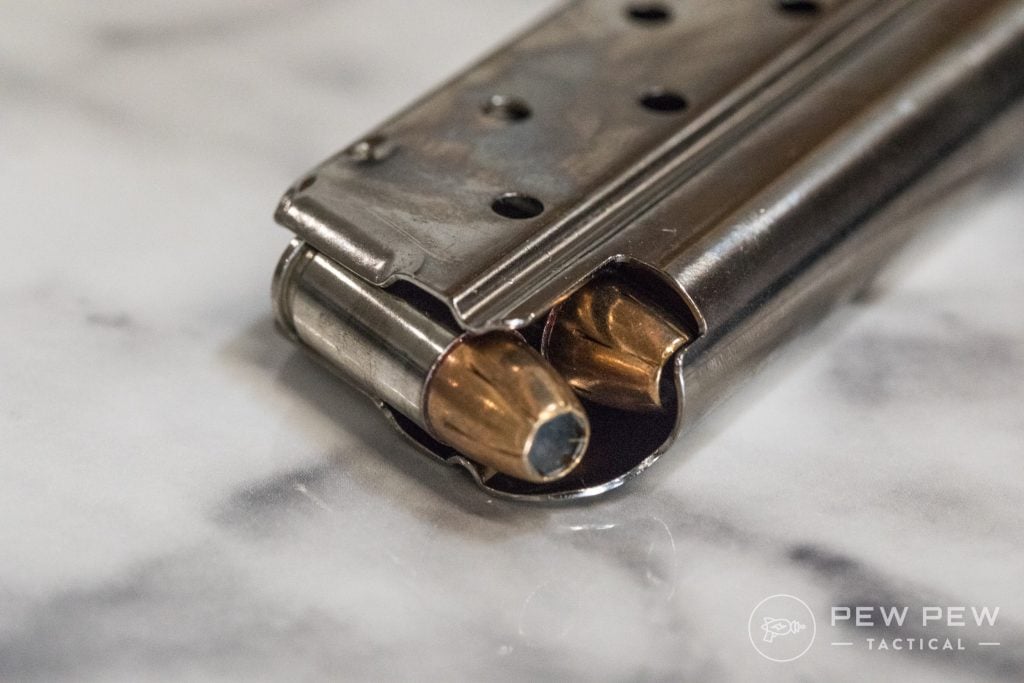 For the price, the value of Mec-Gar magazines is hard to beat — especially since you can find them on sale fairly frequently!
The "Generic" That Works
20
at GunMag Warehouse
Prices accurate at time of writing
Prices accurate at time of writing
3. Brownells 1911 Magazines
In terms of value, Brownells mags are Mec-Gar's biggest competitor. And let's be real, it doesn't hurt that you can frequently find them on sale.
Brownells 1911 magazines come in versions for .45 ACP, 9mm, and .22 LR (sorry, 10mm shooters).
The first two are also available in sets of three for even greater savings.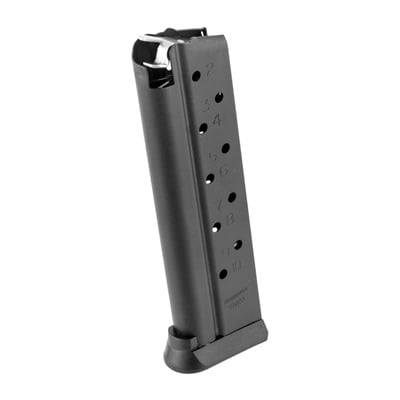 The .45 ACP version has an 8-round capacity. And the 9mm and .22 LR versions each boast a 10-round capacity.
Mags use a heat-treated stainless steel body and follower with a durable, even matte black finish that reduces friction.
What does this mean for you?
Smooth, clean loading and release.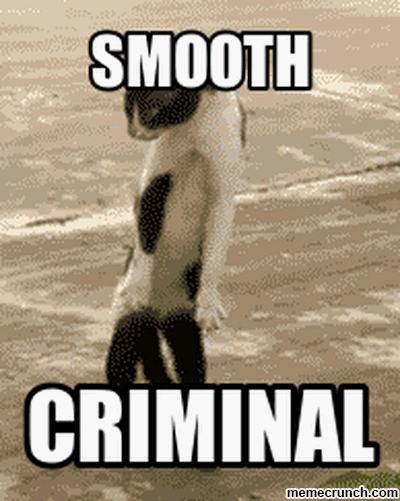 Our favorite feature?
The witness holes along the length of the magazine body allow you to check how full the mag is on sight. This is a really nice feature for defensive purposes.
Brownells' mags are heat-treated for toughness. Then they're finished with an anti-corrosion coating called Xylan. This coating stands up against oil, sweat, and moisture without rusting or losing shine.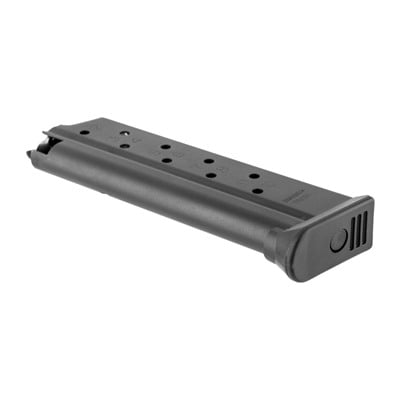 In our experience, the mags are extremely reliable.
The only real issue is that you may have to sand around the feed lips to ensure they reliably drop free from your particular 1911.
Finally, these mags use a replaceable polymer base plate that easily comes off.
This feature allows you to clean the mag or even replace the base plate after it gets dropped or beaten up during training or competition.
So, the Brownells mags make a great choice for something like IDPA single-stack competition or similar.
27
at Brownells
Prices accurate at time of writing
Prices accurate at time of writing
4. Ed Brown 1911 Magazines
If you've investigated upgrading or tweaking your 1911, you're likely familiar with the Ed Brown name.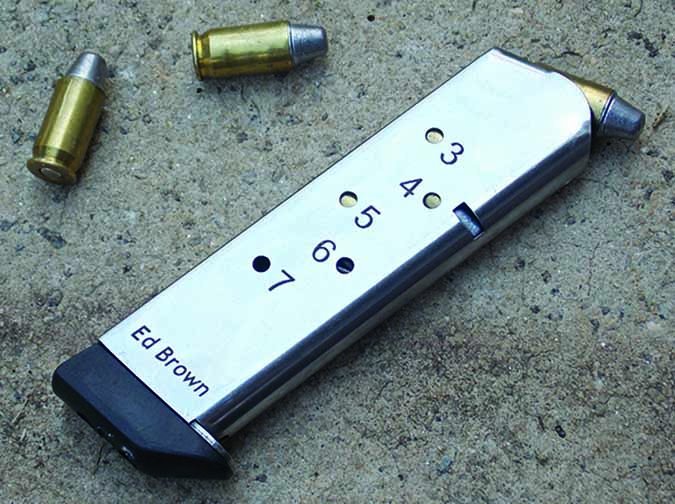 Ed Brown produces a variety of 1911 accessories.
The company also developed a reputation for quality and affordability over the years.
Like some other manufacturers on this list, they've put their own spin on the 1911 magazine to help ensure reliability.
First and foremost, they use a tried-and-true follower design that's been tested and proven to work.
This improved follower is specific to Ed Brown mags, and in our experience has been very good at preventing feeding issues.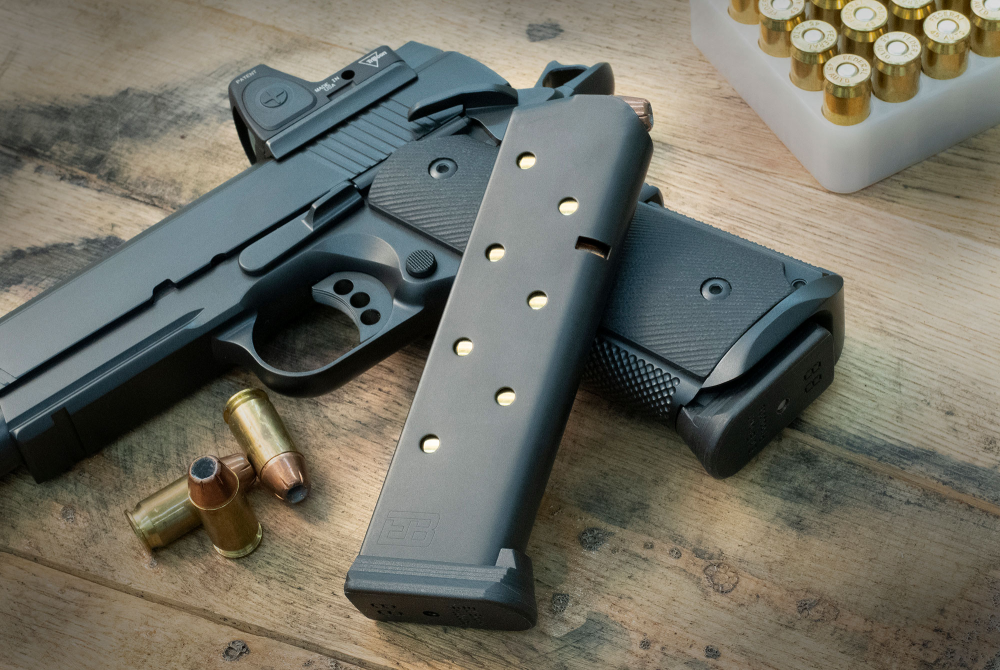 To aid that follower, they use a super heavy-duty spring that stays…well, springy, for the entire life of the magazine.
It can be a little bit difficult to load the mags to capacity, especially if you don't have the best hand strength.
So, you may want to invest in a mag loader.
Editor's Pick
33
at Gunmag Warehouse
Prices accurate at time of writing
Prices accurate at time of writing
Beyond that, the inside of the magazine is coated with a special surface finish designed to prevent powder residue and other gunk causing corrosion.
So, the inside stays super slick even when the mag is dirty.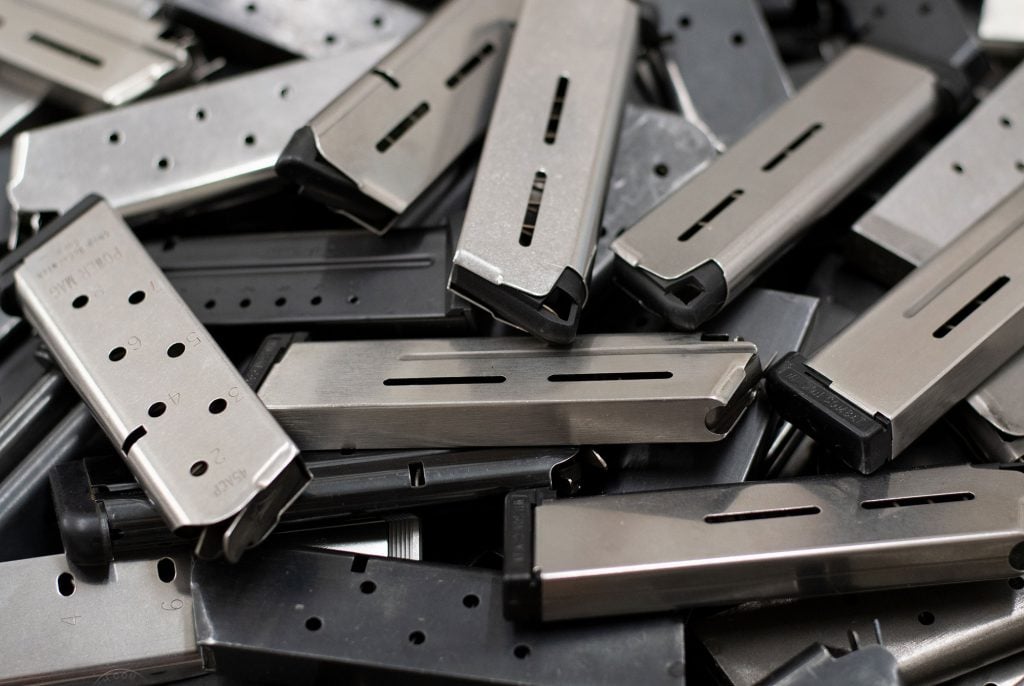 These mags are available in 9mm, 10mm, .38 Super, in either short-frame or standard frame lengths, and include a wrap-around-style polymer base pad.
This is the perfect option if you know you want a lot of spares!
Runner-Up
28
at The Mag Shack
Prices accurate at time of writing
Prices accurate at time of writing
5. Wilson Combat Elite Tactical Magazines
Want a brand with an excellent reputation for not only its 1911s but also 1911 magazines?
Look no further than Wilson Combat. They're arguably the best in the industry!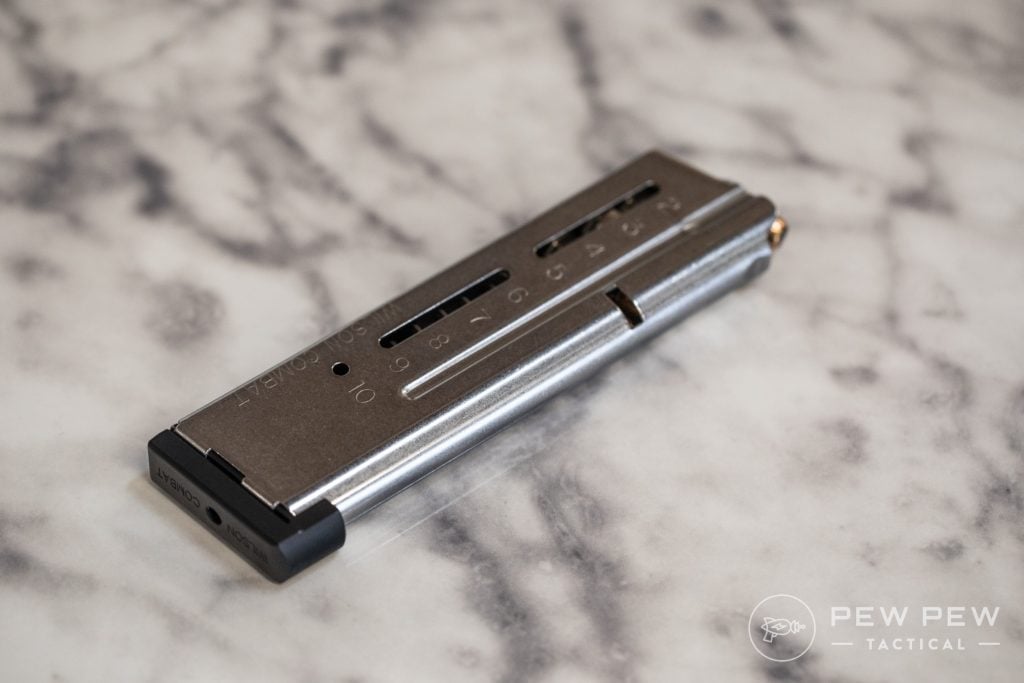 These magazines benefit from the same care and attention in manufacturing and machining that makes Wilson Combat's 1911s so very good.
Wilson Combat has developed its own end-to-end process that is nearly all proprietary processes.
That includes developing a new type of industrial welding system that's more precise and introduces less heat into the thin magazine material!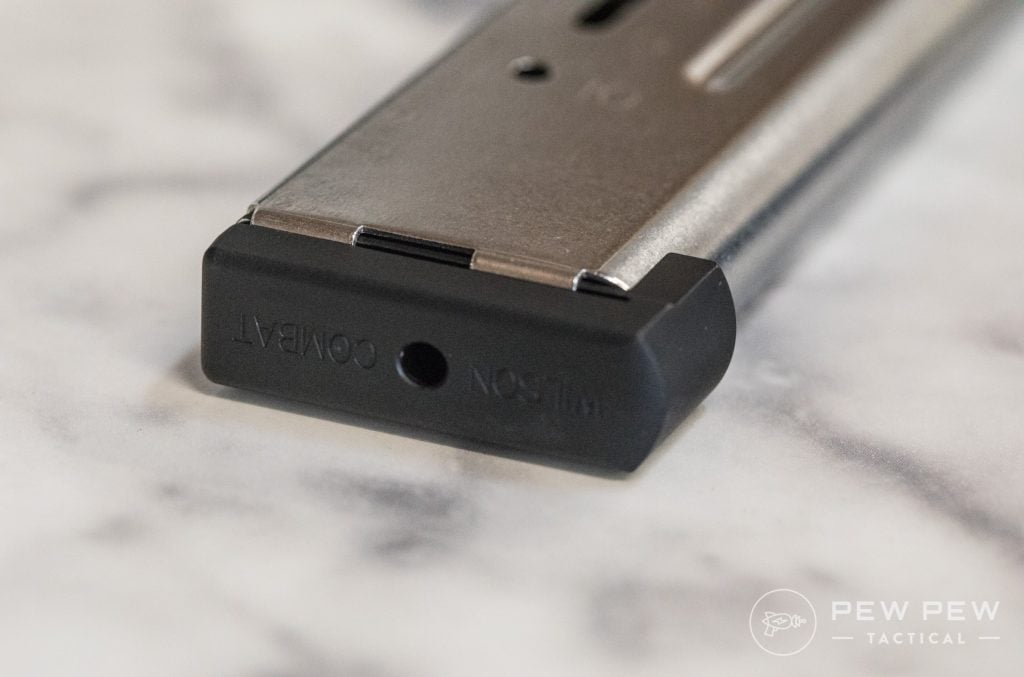 "Thin" is relative, however, because they actually use the thickest material in the industry for their mags, making them more resistant to deformation and wear.
Wilson Combat also developed its own automated deburring process and a proprietary multi-step tumbling and finishing process. These processes keep magazines smooth and eliminate friction.
All in all, this makes mags easier to load, as well as more reliable when it comes to feeding and dropping free.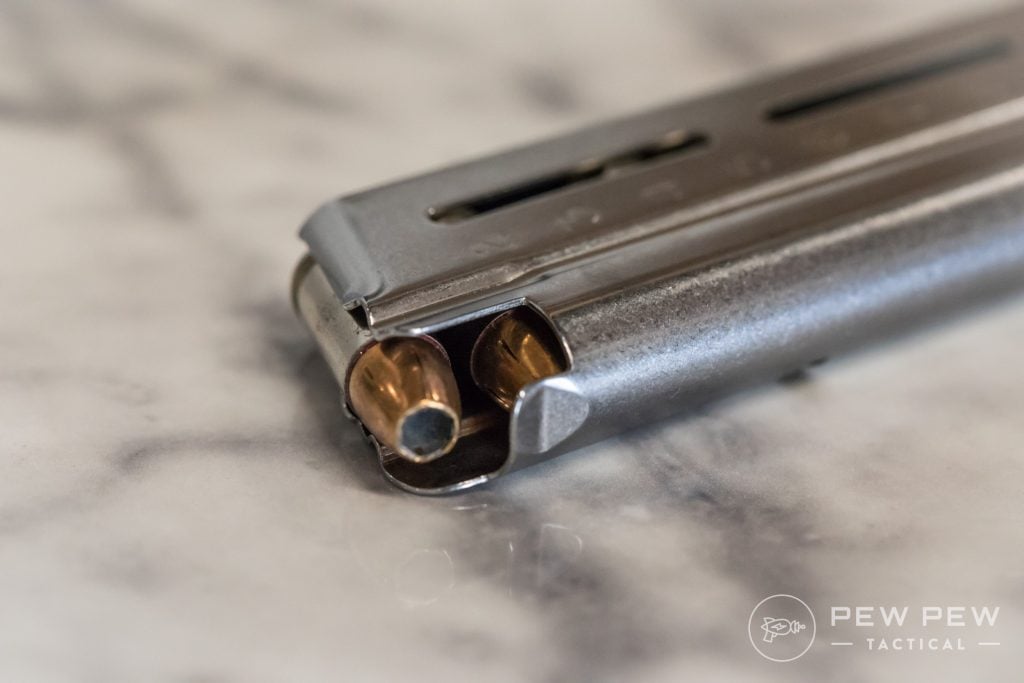 The mags also include a self-lubricating polymer follower that virtually eliminates snagging and magazine-related feeding problems.
Overall, these magazines drop free, feed, and lock back on empty reliably.
They are expensive, make no mistake, but the reliability and extra attention to detail may be worth it if you're looking for some of the best 1911 mags.
35
at The Mag Shack
Prices accurate at time of writing
Prices accurate at time of writing
What do you think of Wilson Combat magazines? Share your rating below.
6. CM Products Railed Power Mags
For a long time, Chip McCormick was the chief competitor of Wilson Combat in the 1911 world.
Well, a while back Chip sold his company to his competitor (and friend) Bill Wilson of Wilson Combat, so while they are no longer rivals, both companies still make outstanding products.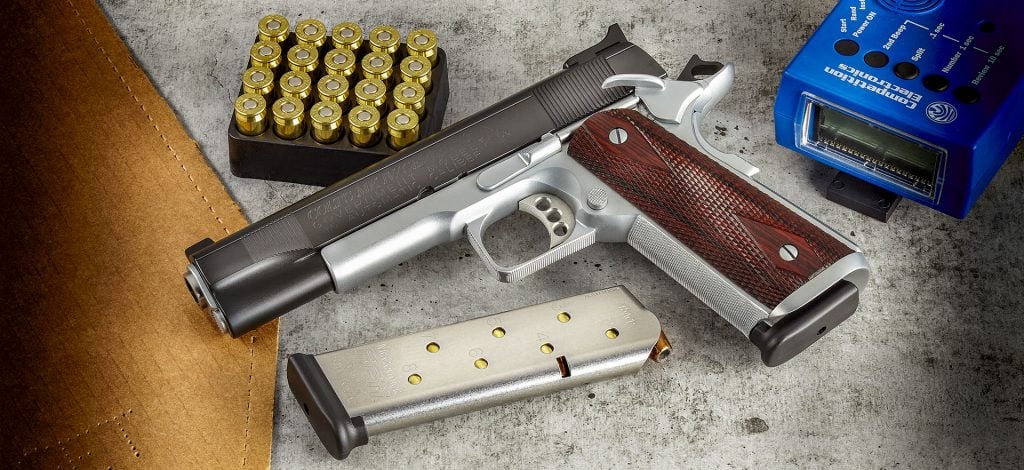 The number one offering from CM is probably its Railed Power Mags — designed specifically to feed almost flawlessly.
Any mag is subject to have issues, but these are some of the most reliable around.
Anyways, the "railed" part of the name comes from the way the feed lips are bent over and rolled to form rails for the cartridge to slide over.
If you know anything about mags, you know that the feed lips are the most common source of issues.
The strengthening you get with this design helps prevent feeding hiccups.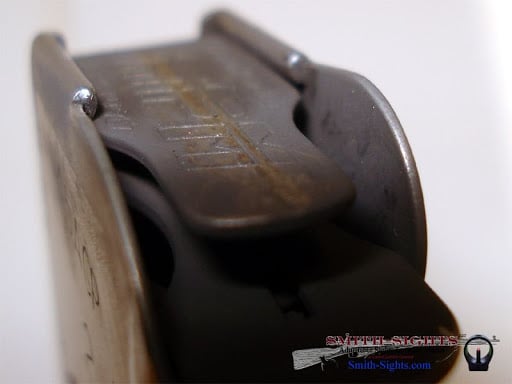 A polymer base plate rests on all these mags. You also have the option of a stainless or black fluoropolymer finish.
Mags ship in either and in 8 or 10-round versions.
They've also got Chip McCormick's patented follower that helps to feed hollow points and semi-wadcutters — both of which tend to be temperamental in 1911s with lower-quality magazines.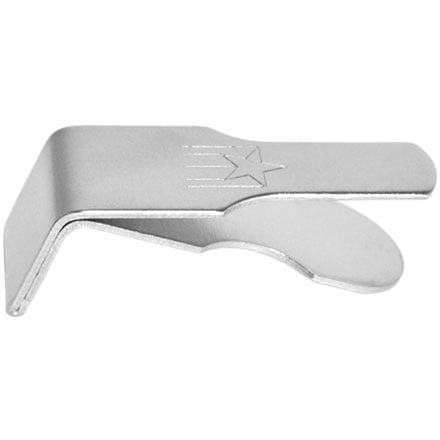 The numbered witness holes let you quickly know how many rounds you have remaining, while the polymer baseplates slide off easily for cleaning and maintenance.
Overall, Wilson Combat and Chip McCormick/CM Products mags are the two standards of the 1911 magazine industry, and you can't go wrong with either.
34
at The Mag Shack
Prices accurate at time of writing
Prices accurate at time of writing
Caring for Your 1911 Magazine
Just like cleaning and caring for your 1911 is important to keep it working optimally, it's important to clean and care for your magazines as well.
Most 1911 magazines on this list come apart easily when it comes time to clean them, so you won't have any problems there.
But beware: the base plate is essentially spring-loaded, so use caution when you're removing that.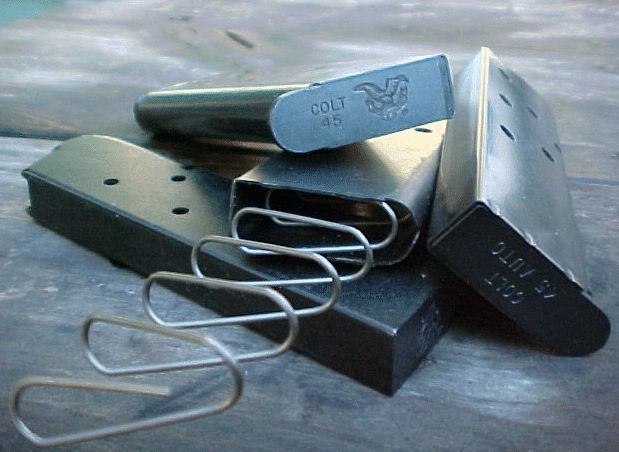 Ask us how we know…
Beyond that, clean them about as often as you clean your guns, or whenever you note a problem.
If you want to make things especially easy, pick up an ultrasonic cleaner and some cleaning solution to get them quickly back to that factory shine!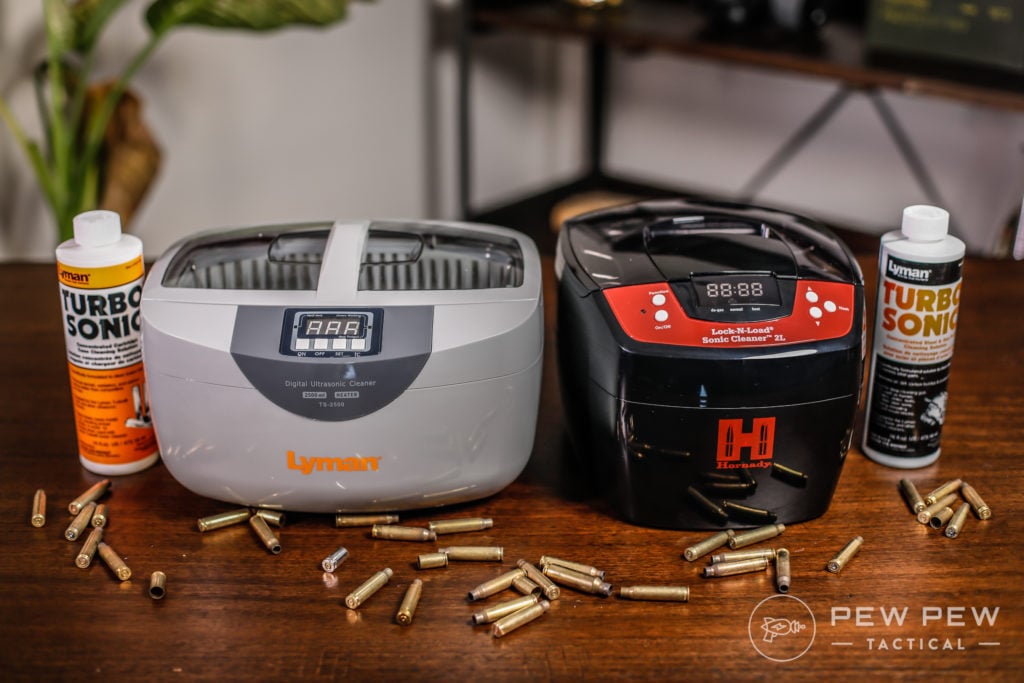 (Check out the Best Ultrasonic Cleaners for our full, hands-on review!)
Just make sure your cleaning solution is okay to use with any polymer parts, or remove those parts and clean them manually.
Finally, you should inspect your magazines frequently to check for dents, feed lip deformation, and other issues that could keep them from functioning reliably.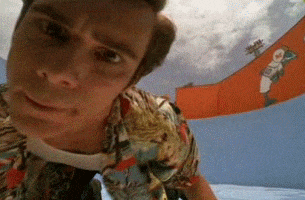 You really don't want your gun to malfunction when you need it most. But you especially don't want it to go down and then find out (or have your loved ones find out from the police report) that you could have prevented it.
Final Thoughts
From Wilson Combat to factory Colt mag, the mags that made our list have all been hands-on tested for reliability and function…even in the most adverse conditions.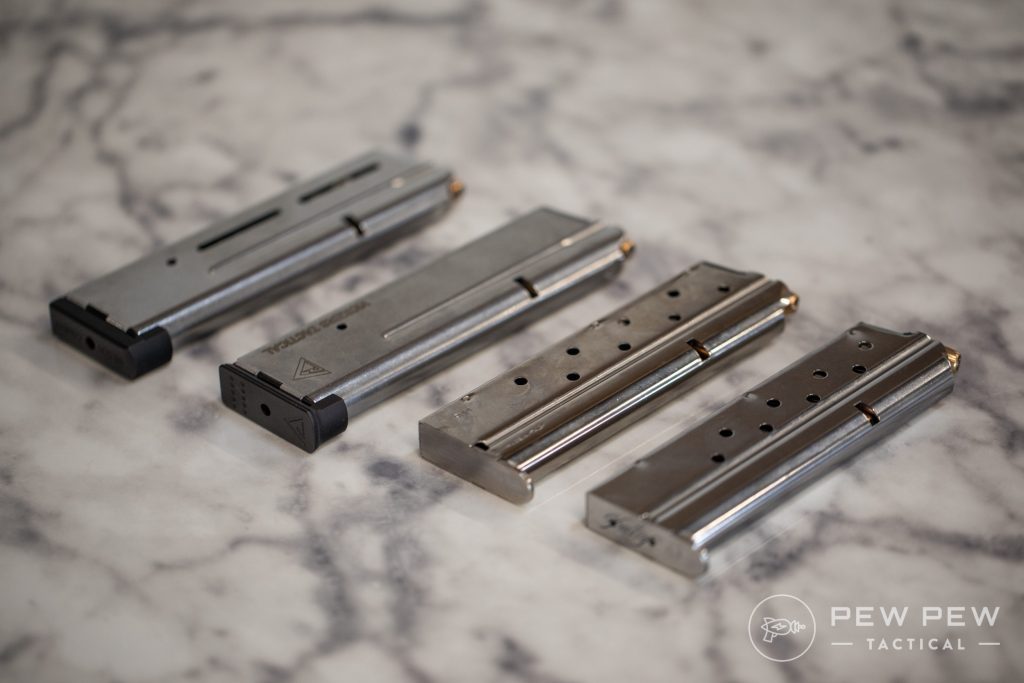 Whether you're after budget-friendly mags that we'd call good for range or competition use, or high-quality mags we'd carry to war if we had to, there are plenty of 1911 mags to choose from.
Which of these mags do you like the best? Do you own any or are you thinking about getting any? Let us know in the comments! Looking to own a 1911? We're sharing the Best 1911s for the Money! To stock up on ammo, head over to Best .45 ACP Ammo.