When discussing the power and accuracy of handgun cartridges, the debate is usually centered around the 9mm vs. .45 ACP vs. .40 S&W debate.
But there's another gun that's often left out…the 10mm.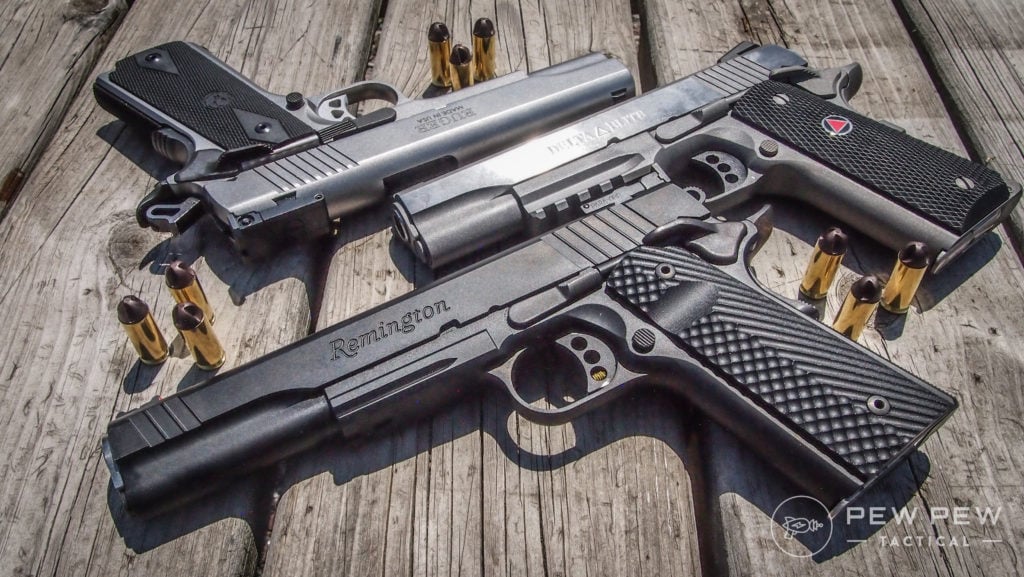 And depending on who you ask, some shooters will tell you that the 10mm is one of the more powerful handgun calibers out there.
The benefits of this cartridge include deeper penetration and greater muzzle energy than the 9mm and .45 ACP, but that comes at a price.
So, let's take a tour through the 10mm. We'll talk about its history and even give you some recommendations.
Summary of Our Top Picks
Table of Contents
Loading...
PPT Editor Wyatt Sloan contributed to this article update.
Origin Story: 10mm Auto
The 10mm was designed in part by Colonel Jeff Cooper, a marine, firearms instructor, and 1911 lover who was looking to improve on the .45 ACP cartridge.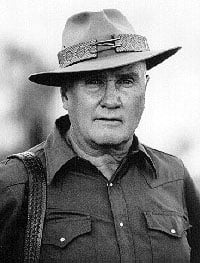 Col. Cooper was known for a number of incredible feats, but one of his most notable contributions to the firearms world was his assistance with the 10mm Auto — a powerful caliber capable of reaching 1,200 feet per second and able to maintain accuracy beyond 50 yards.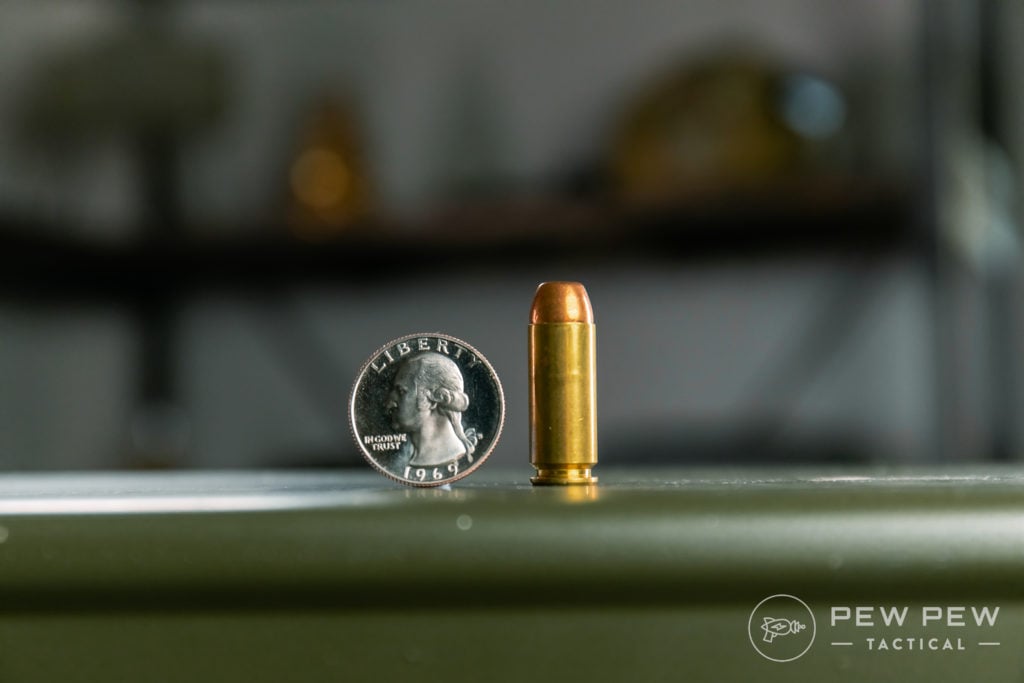 Despite being an incredibly popular cartridge in the early 1980s, the 10mm Auto became yesterday's news seemingly overnight as law enforcement phased out 9mms in the wake of the infamous 1986 FBI Miami shootout.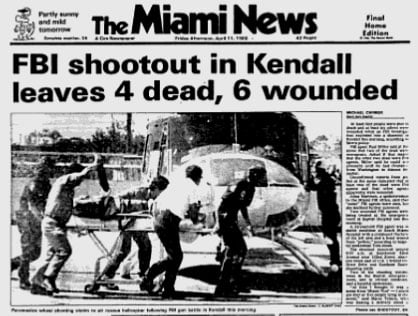 This gun battle led to the FBI creation of the .40 S&W — a shortened and arguably suboptimal version of the 10mm Auto.
While the 10mm didn't get all of the notoriety that it deserves, it is a well-rounded caliber, which is one of the reasons why it's garnered a cult following over the years.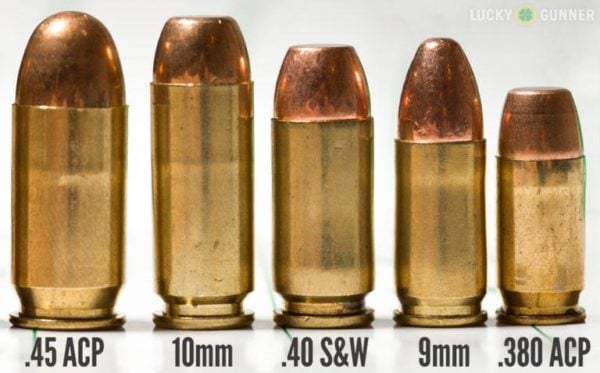 And it's experiencing a resurgence as new hobbyists are discovering just how awesome this cartridge is.
Whether you're interested in purchasing your first 10mm handgun or just want to add a new gun to your growing collection, we have some picks for you.
Pros and Cons of 10mm
Why would anyone want a 10mm, you ask?
Well, there are a few reasons…
First, it's got a bit more oomph than your standard 9mm round. This is especially handy if you intend to do any hunting with a handgun.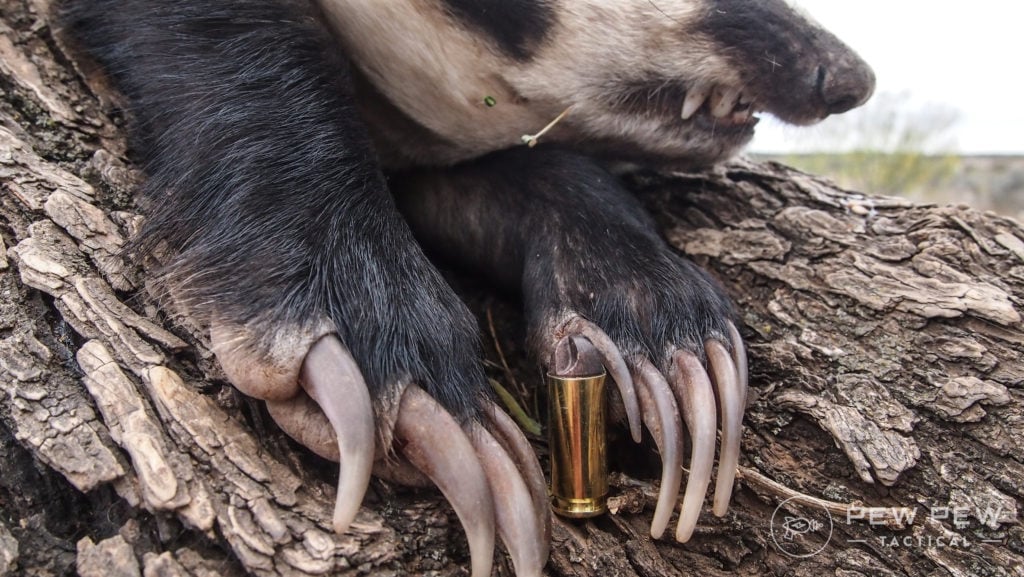 The added power lends itself well to hunting with greater penetration and increased muzzle velocity.
But that's not without some tradeoffs…namely the recoil.
10mm can have some recoil if you're not expecting it. That said, it can be managed, especially in a larger platform pistol.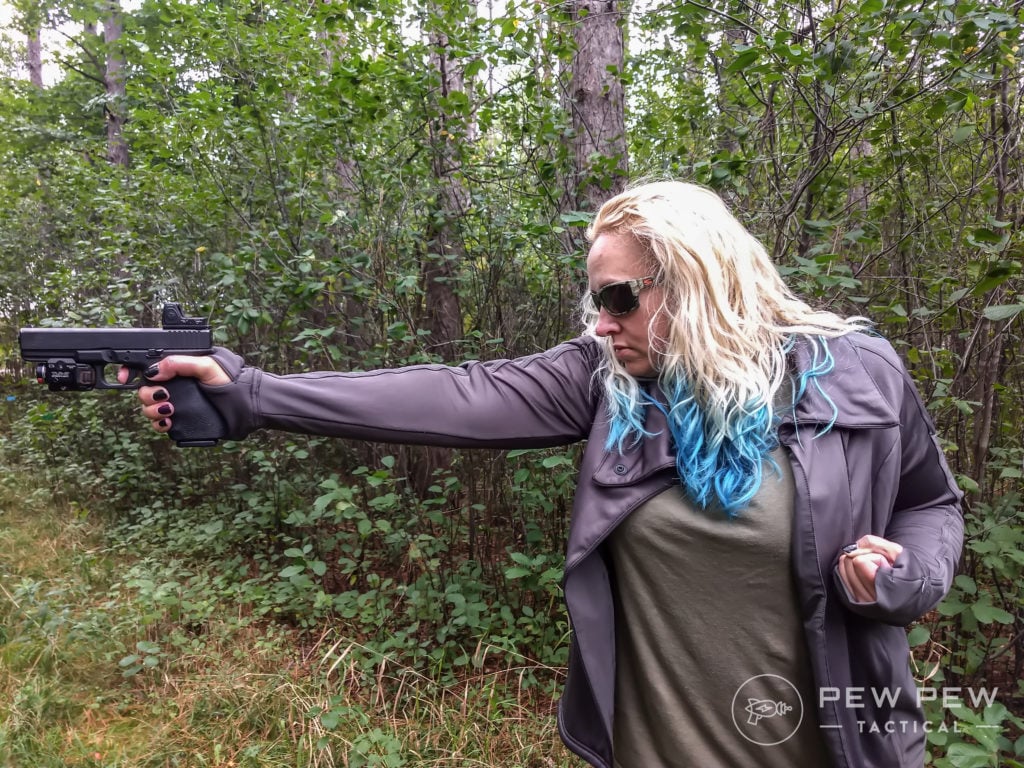 This brings us to point number two on the con side…gun size. Most of the 10mm guns you find are going to be full-sized.
For hunting, this is a-okay, but if you want to concealed carry…well, that can get trickier. You might have to get creative with your wardrobe, is all we're saying.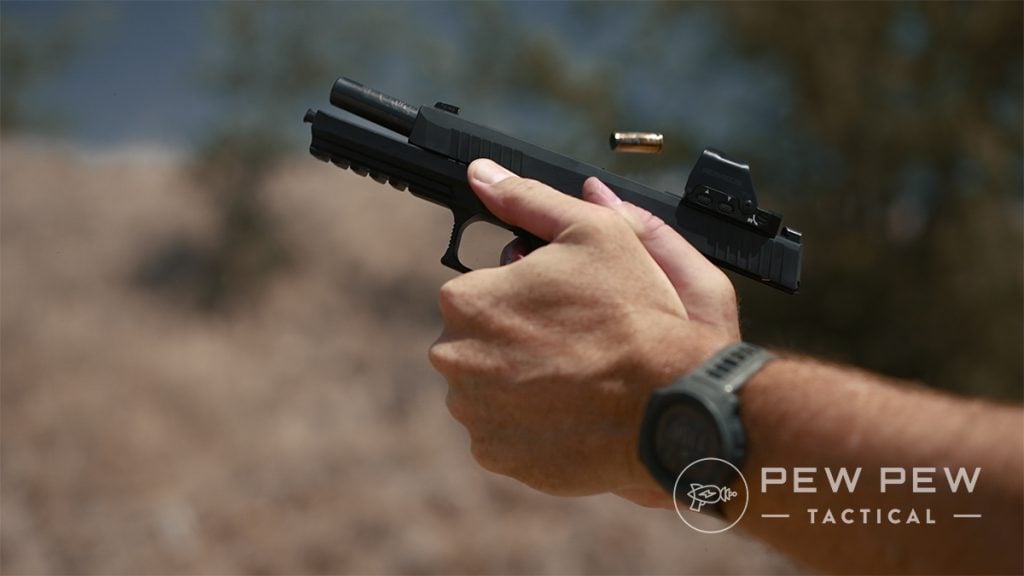 Best 10mm Handguns
1. Rock Island Armory TAC Ultra MS
At first glance, you might be reluctant to even shoot the TAC Ultra MS because of how beautiful it looks.
But don't let its flashy design fool you; this 10mm pistol performs with the best of them and might do you everything that your .45 ACP 1911 does and then some.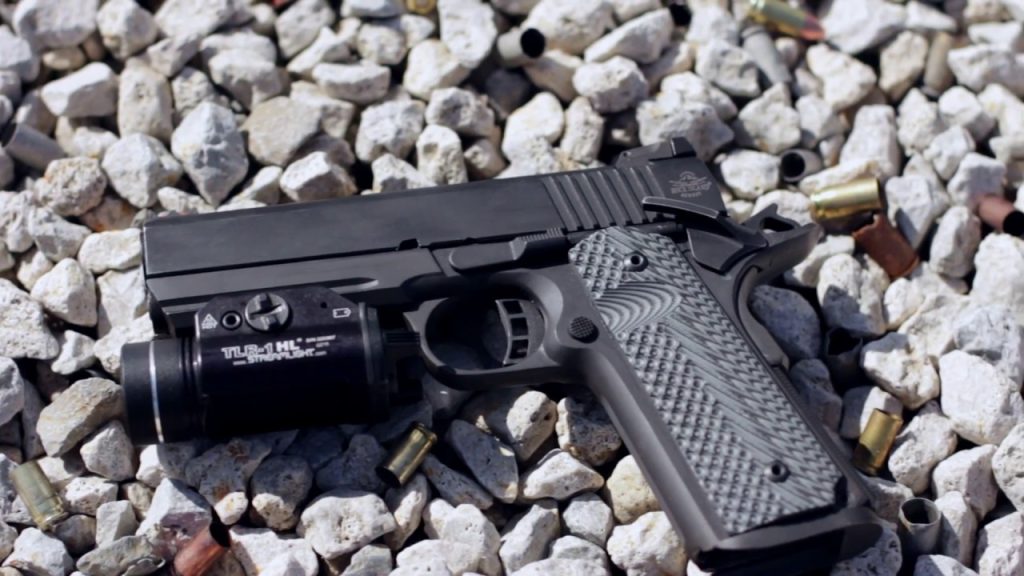 Aside from its flawless craftsmanship, I like the attention to detail that was put into the Rock Ultra MS.
The magazine well has a slightly larger-than-usual opening that works brilliantly with the gun's tapered 8-round magazines, making reloading on the fly simple and convenient.
Another nice perk is the fiber optic fight sight, which makes target acquisition much easier than guns using standard iron sights.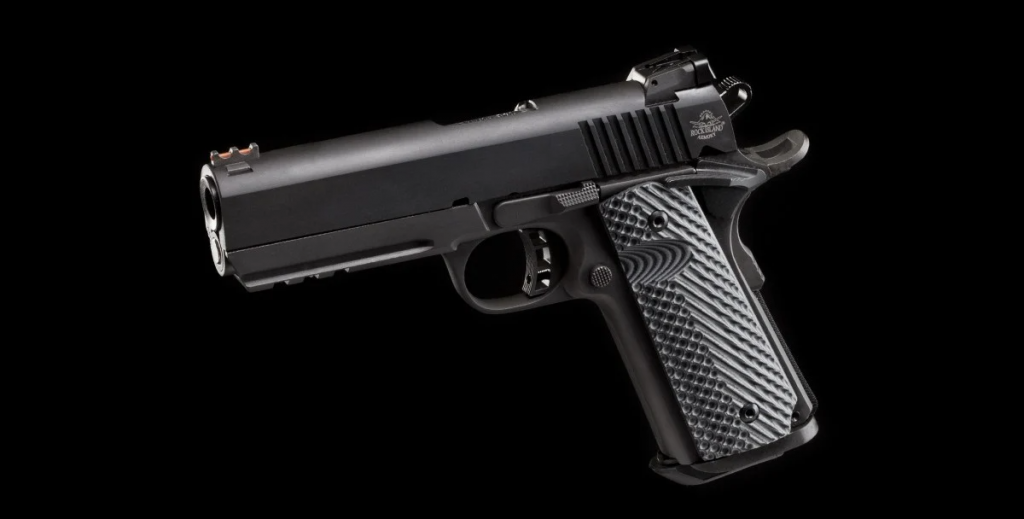 That, combined with the gun's smooth design to reduce holster snag, makes the Ultra MS an excellent weapon for tactical situations.
If you're one of those people who prefer solid guns with a sturdy feel over polymer-based pistols, you'll love the Ultra MS.
Best 1911 10mm
642
at GrabAGun
Prices accurate at time of writing
Prices accurate at time of writing
2. Sig Sauer P220 Legion
The P220 Legion is the 10mm Auto variant of Sig's famous P220 line of handguns.
While it's one of the pricier 10mm pistols out there, buying a Sig Sauer means you're guaranteed dependability and pinpoint accuracy with every round fired.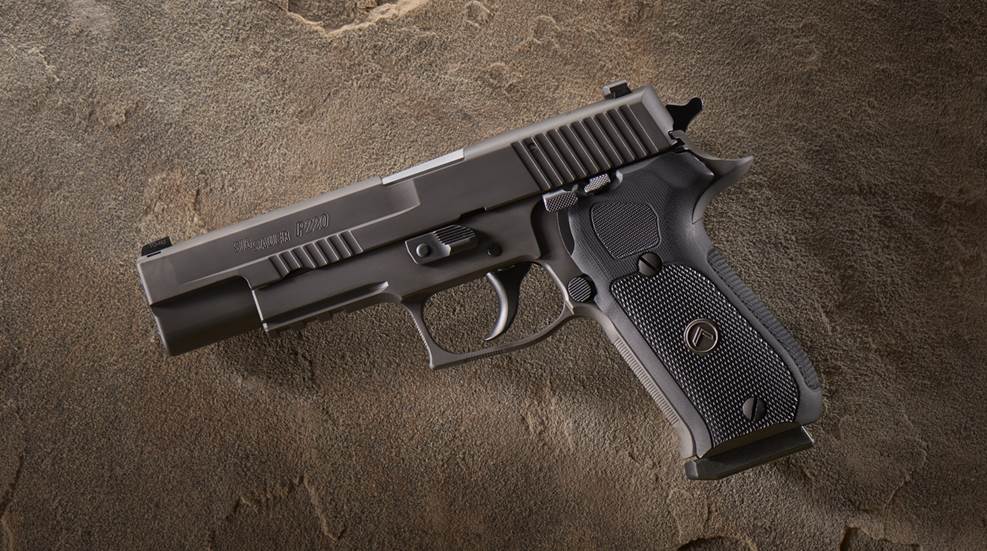 The P220 Legion ain't no slouch. It's big, bulky…not something you'll holster and forget about.
With that said, it's a beautiful gun that perfectly combines the power of the 10mm cartridge with Sig's superior engineering.
And when you look at all the perks that come with owning this gun, you start to justify its price tag.
Perks like…
Aggressive grip texture that lets you grip firmly on the gun without irritating your hands.

Solid stainless steel slide and frame.

Ambidextrous safety system that feels natural and easy to operate on the fly.

Adjustable rear sight and tritium fiber optic front sight.

Match-grade barrel for improved accuracy over longer range.
But can we just take a moment and appreciate how the gun looks?
Best Metal Frame 10mm
1599
at GrabAGun
Prices accurate at time of writing
Prices accurate at time of writing
3. Glock 20
You didn't think we'd do a handgun write-up and leave Glock off the list, did you?
It's a Glock – 'nuff said.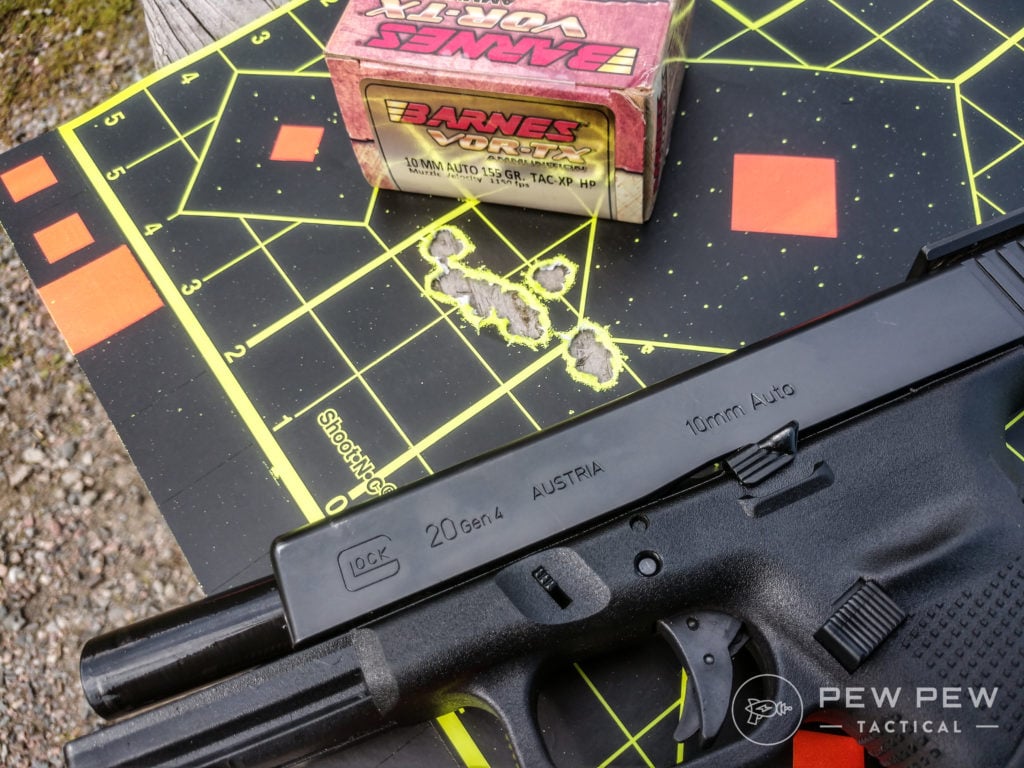 With the G20, you get all of the durability and accuracy that Glock models are revered for, but you also get the power advantage that comes with the 10mm cartridge.
The thing that I like about Glocks is that they're always the safe option.
If you've become accustomed to shooting one of them, then you'll be able to handle any of them comfortably.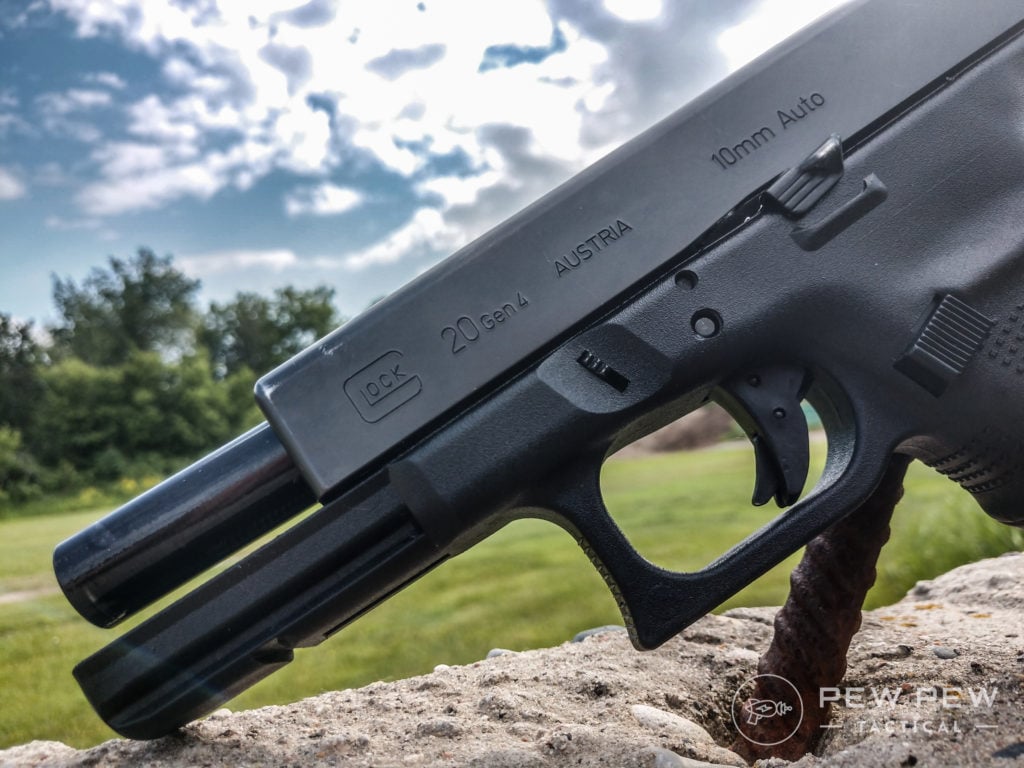 The G20 is essentially a slightly bulkier version of its 9mm counterpart, the G17.
Aside from having slightly wider grips and a weight of 27.6 ounces unloaded, as opposed to the 22-ounce G17, it feels almost the same in your hands.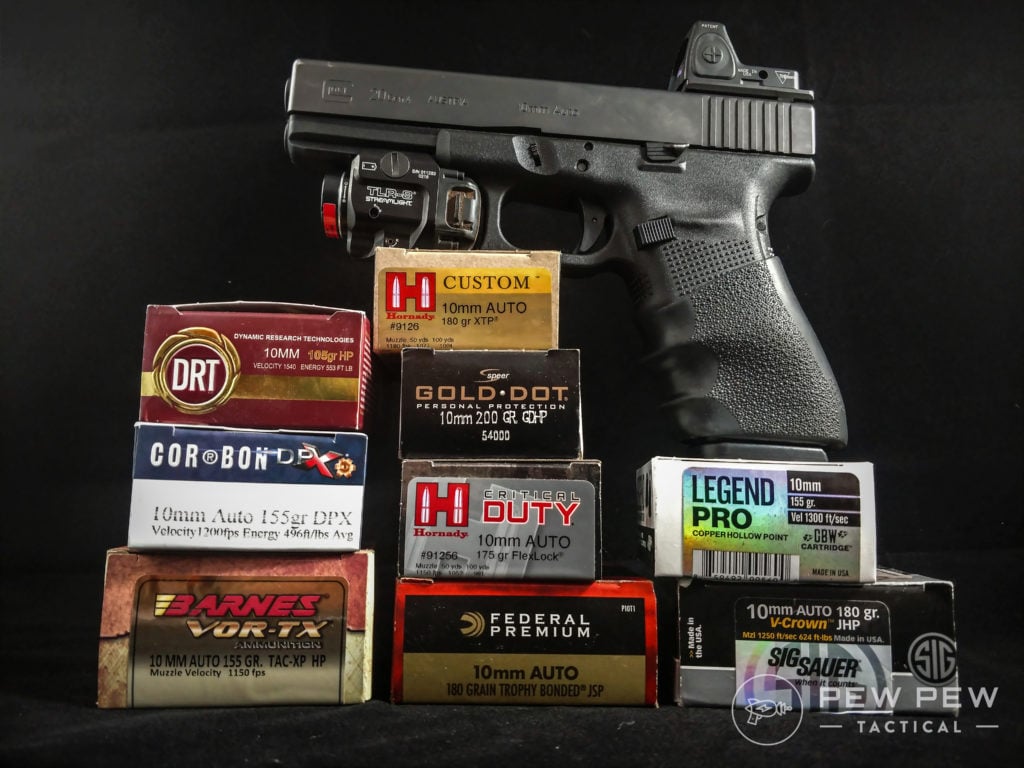 If you're looking for something slightly slimmer, Glock also makes the G20 in Short Frame (SF).
For me, making the G20 your go-to defense weapon makes perfect sense because of its generous 15+1 capacity.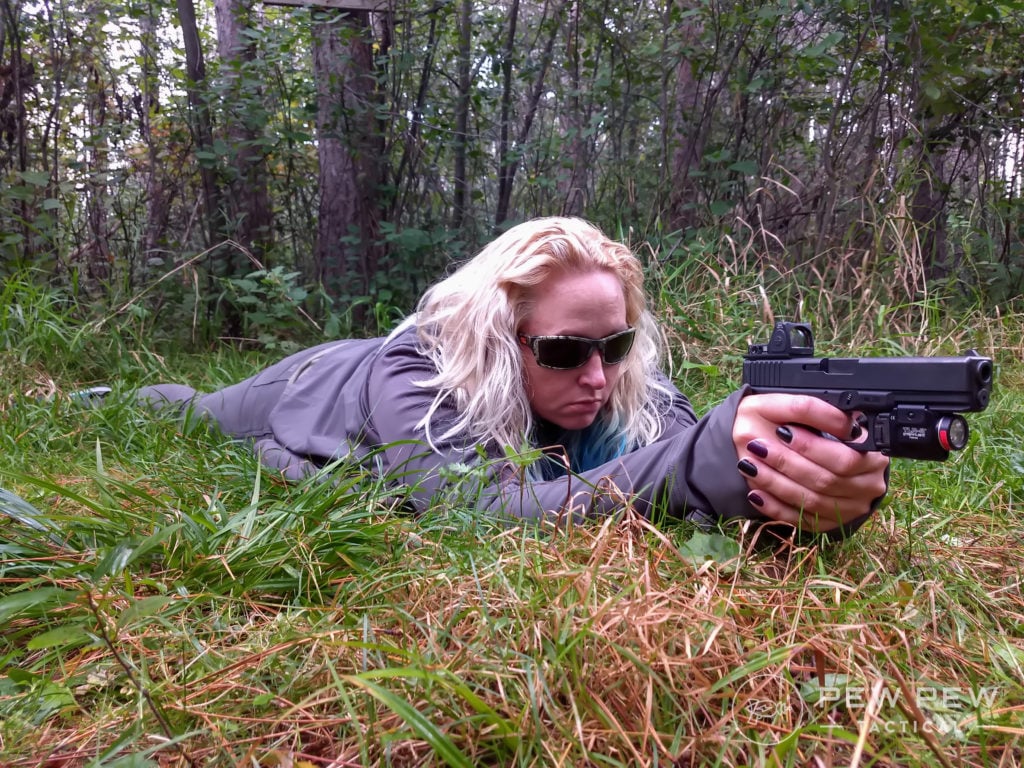 And choosing the Gen 4 variant of this gun means that you get Glock's dual recoil spring, which gives the kick a noticeable reduction.
We have a complete Hands-on Review of the Glock 20 that you should take a look at!
549
at Kygunco
Prices accurate at time of writing
Prices accurate at time of writing
4. Springfield XD-M Elite Compact OSP
Is 10mm a spicy round? Absolutely. Do some people still want a spicy round in a small gun? Abso-freaking-lutely.
Designed for people who want to harness the power of 10mm in a concealable package, the Springfield XD-M Elite Compact is a welcome entry into an otherwise lacking category of smaller 10mm pistols.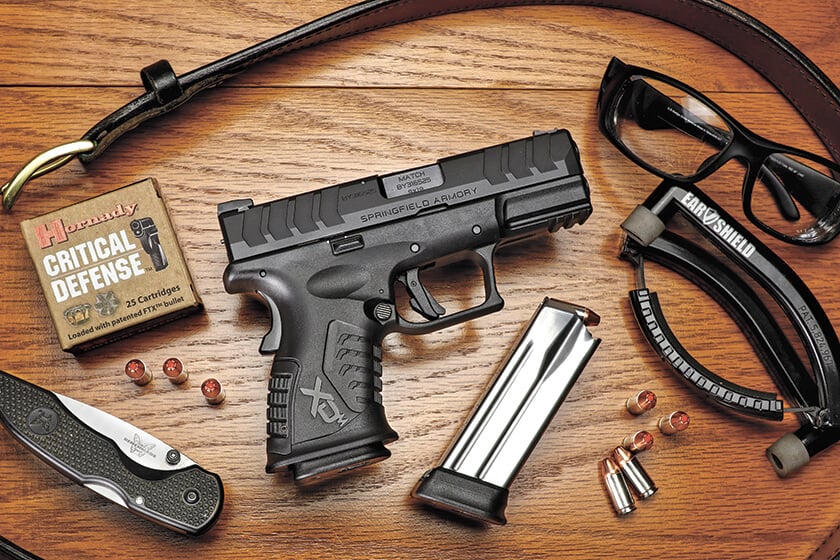 Sporting a 3.8-inch match-grade barrel, this gun is definitely doable for those who wish to carry a 10mm and not be weighed down with a boat anchor.
It should be noted that 10mm is a very efficient cartridge, only losing about 25-75 feet-per-second of velocity between a 3.78-inch barrel (G29) and a 4.61-inch barrel (G20). With the Elite Compact, you are still getting most of the juice out of the cartridge.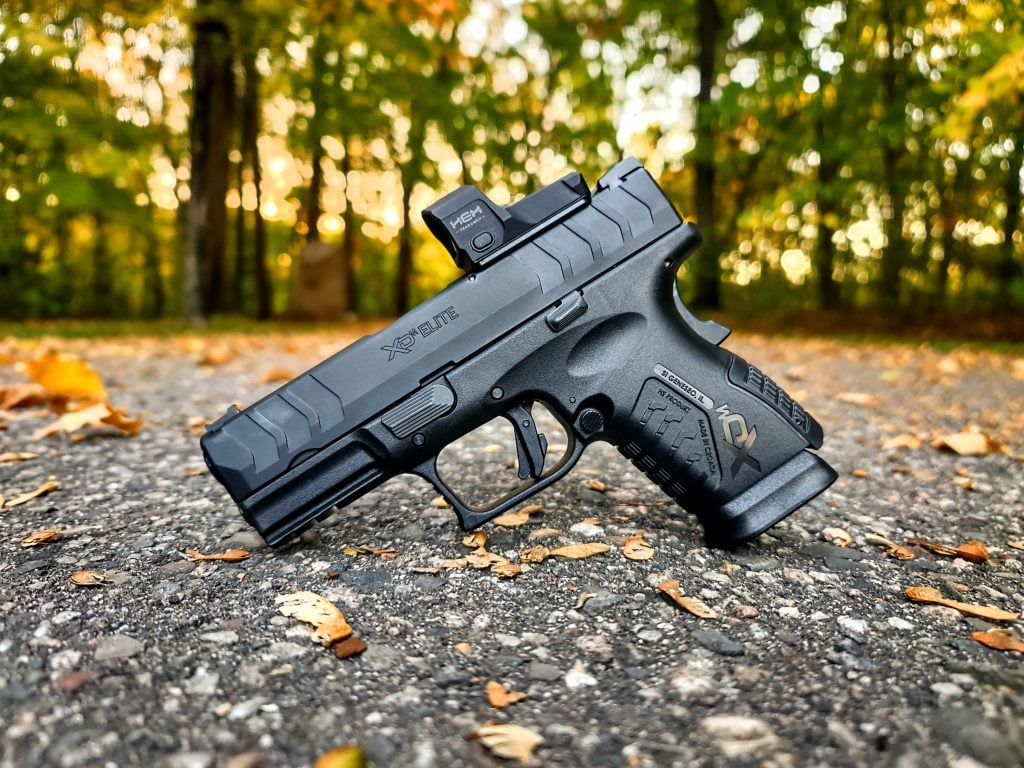 Springfield's flat-faced trigger is a notable improvement over the previous XD series triggers. It breaks pretty cleanly around the 5-pound mark, which is a reasonable weight given its intended role.
The gun also features fully ambidextrous controls, a fiber optic front sight, a removable flared magwell adapter, and interchangeable optics mounting plates included for mounting your red dot of choice.
Two 11-round magazines are included, and extended 15-round magazines with grip sleeves are also available.
Best Compact 10mm
569
at Gunprime
Prices accurate at time of writing
Prices accurate at time of writing
What's your take on the Springfield XD-M Elite Compact OSP? Give it a rating below.
5. Sig Sauer P320-XTEN
While it may be the newest gun on the list, the P320-XTEN showed us that it was up to the challenge.
The P320 has been around for the better part of about ten years and has established itself as a major player in the world of striker-fired handguns.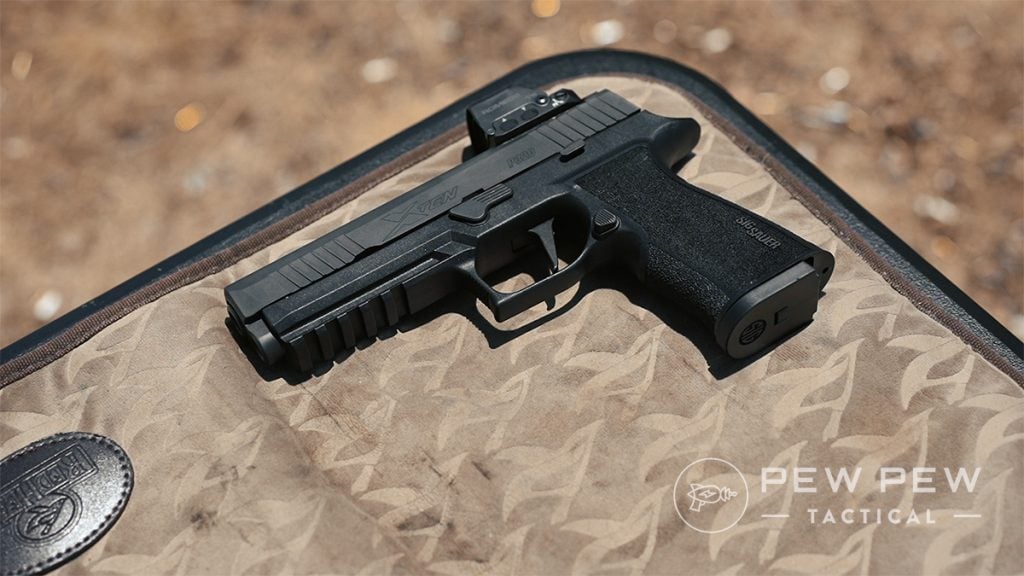 Sig took their existing platform and scaled it up to accommodate the beefier 10mm cartridge.
A thinner, more ergonomic grip module with aggressive texturing and a generous beavertail help to tame the 10mm cartridge into a more pleasant shooting experience.
Best Striker-Fired 10mm
799
at Sportsman's Warehouse
Prices accurate at time of writing
Prices accurate at time of writing
You also get a flat-faced trigger that breaks around the 4-pound mark, a 5-inch bull barrel, X-Ray night sights, and an optics-ready slide.
The P320-XTEN has a standard capacity of 15 rounds and comes with two magazines, and the optics cut is compatible with the ROMEO2 and Trijicon RMR.
Interested in learning more? Check out our full review of the P320-XTEN here or watch our video review below.
6. Smith & Wesson M&P 2.0 10mm
Like the P320-XTEN, the M&P 2.0 10mm is a newer entry in the world of 10mm pistols.
Smith & Wesson took their tried and true M&P platform and adapted it for the heavier-hitting cartridge. The result is an excellent duty pistol with a solid capacity of 15 rounds.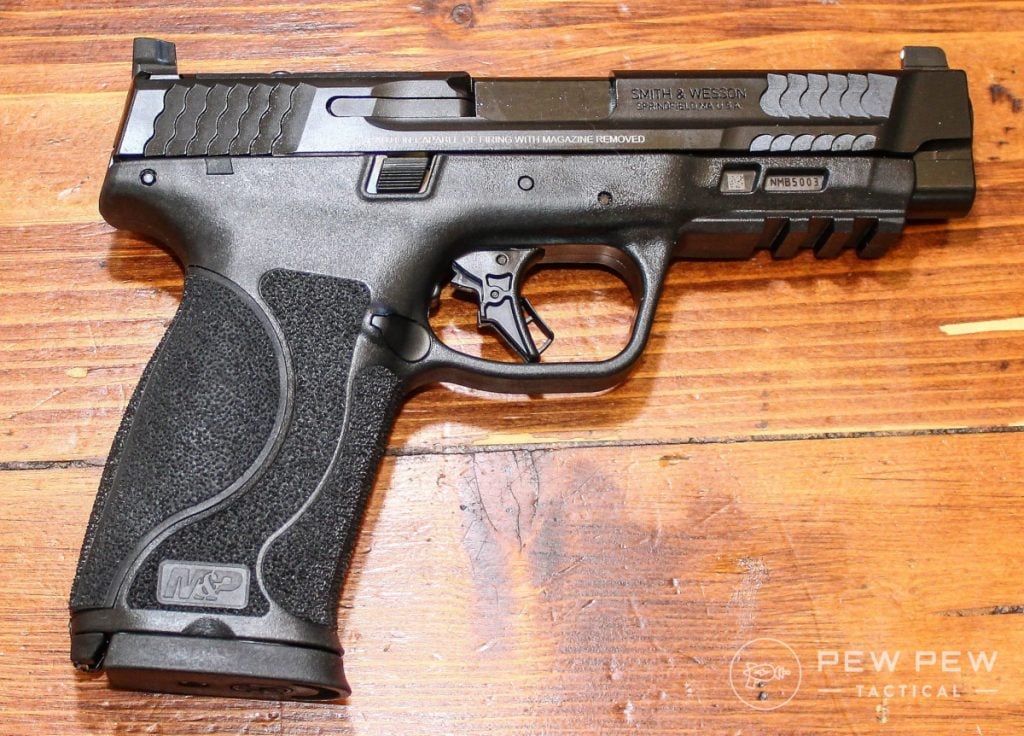 Some keen design choices were made here, including a new trigger that uses a flatter face for a crisper, more natural break.
Additionally, the gun is optics-ready and comes standard with tall sights that will co-witness with most standard height red dots.
An ambidextrous slide release, reversible magazine release, and interchangeable backstraps help ensure that most users will find this to be a relatively comfortable gun to hold.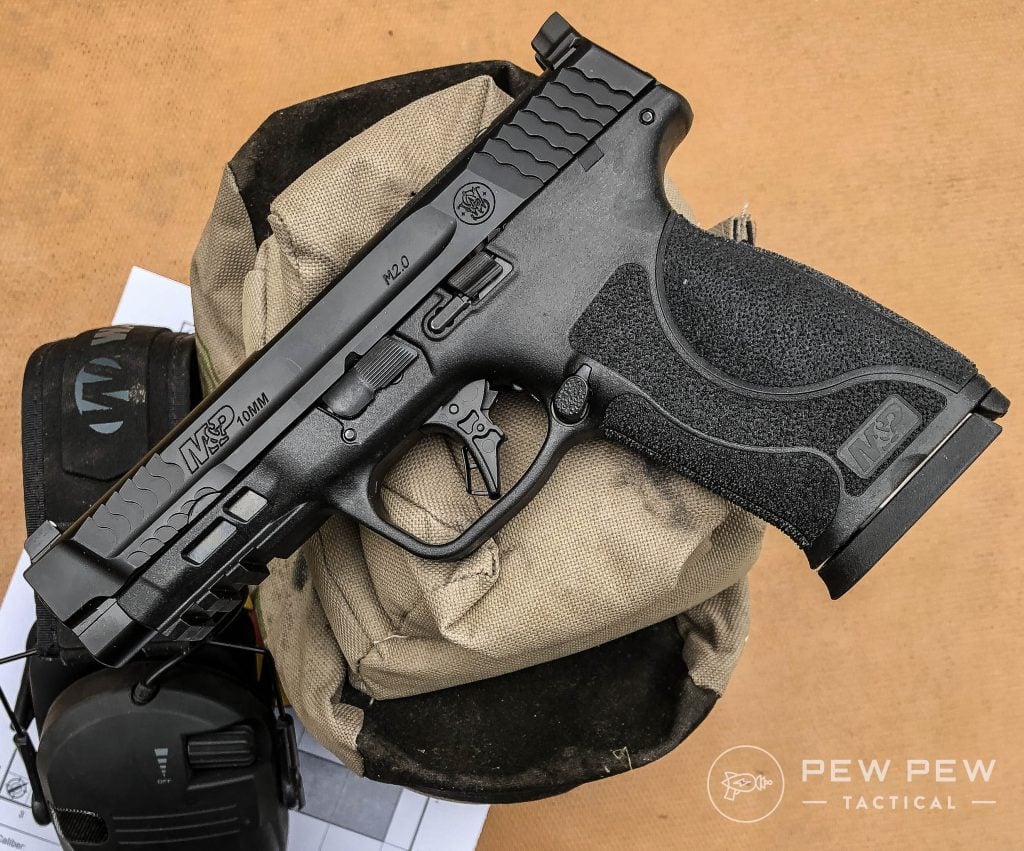 It is available in both 4-inch and 4.6-inch barrel versions and can be had with or without a thumb safety. Another nice bonus is the inclusion of three magazines rather than the industry standard of two.
You can check out our full review of the M&P 2.0 10mm here!
599
at Kygunco
Prices accurate at time of writing
Prices accurate at time of writing
Final Thoughts
Some people feel like the recoil from a 10mm is a tad too strong, causing them to sacrifice accuracy for power, while other shooters describe the 10mm's recoil as noticeable but easy to manage.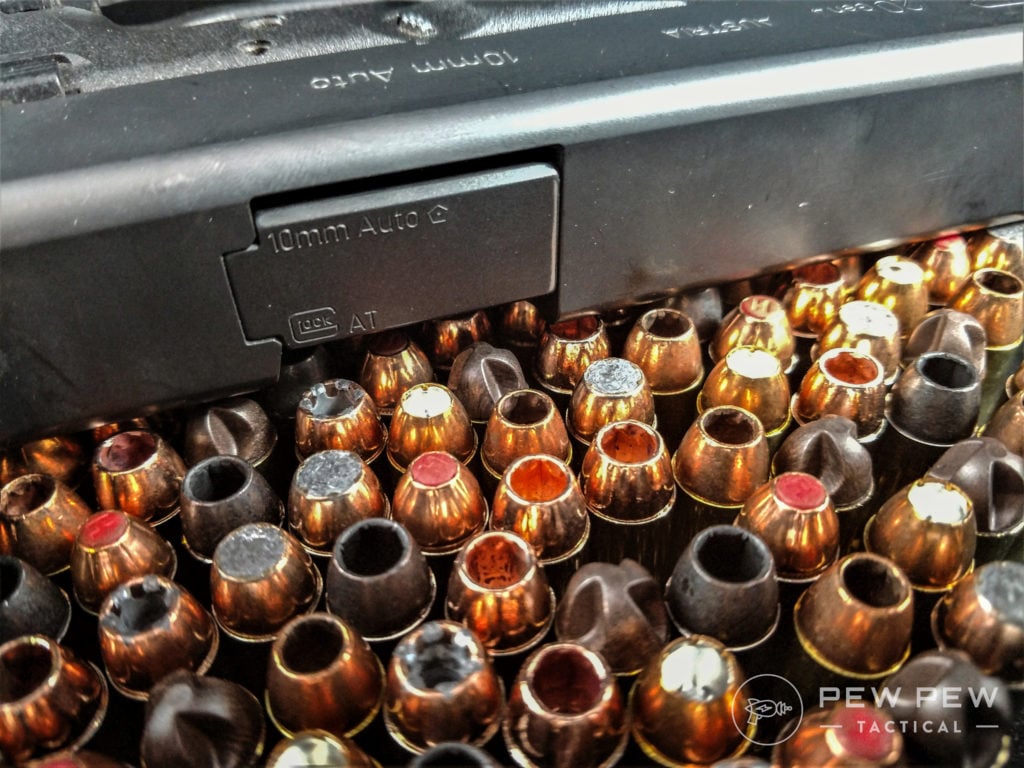 At the end of the day, it's all about how the gun feels in your hands. So give the 10mm a try. See how you like it.
Do you use a 10mm? Let us know all about it in the comments! Interested in using your 10mm as your CCW? Well, maybe you can – read up on How to CC A Full-Sized Pistol.