Welcome to a weekly series here on Pew Pew Tactical dedicated to the gun news you need to know.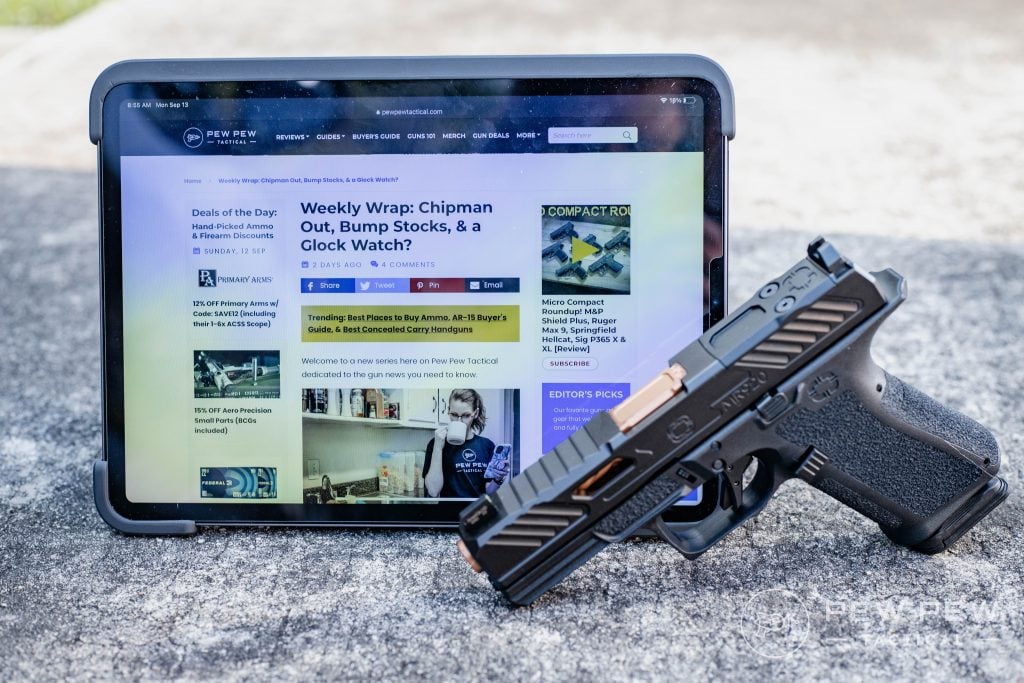 So, keep reading for this week's notable news headlines…
Table of Contents
Loading...
TN Lawmaker Announces New Bill Honoring Kyle Rittenhouse
A Tennessee lawmaker looks to honor Kyle Rittenhouse – the Kenosha teen acquitted of homicide in 2021 – with a bill named after Rittenhouse.
If passed, Kyle's Law, or HB1769, would require Tennessee to reimburse a defendant charged with criminal homicide if the defendant was found not guilty by reason of self-defense.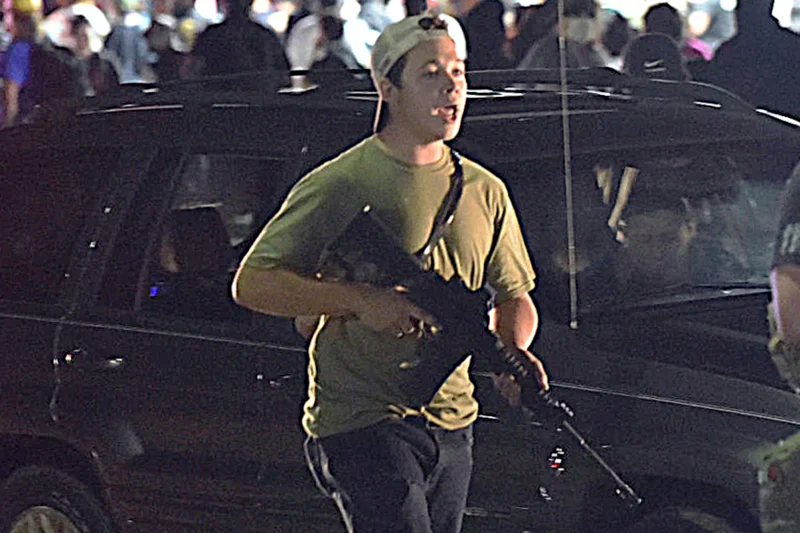 According to the law, defendants would be entitled to petition the court for reimbursement of costs related to legal fees, loss of wages, and other expenses related to the defense. It would be up to the court to decide how much to award.
Rep. Bruce Griffey (R-Paris-D75) authored the bill and told the local Fox affiliate station that the bill makes sense to those who must use a gun in self-defense.
"Kyle Rittenhouse was rightfully acquitted of all charges, but not after thousands of dollars were expended on attorney fees for his legal defense, reputational damage was incurred and emotional stress was suffered," Griffey told the station.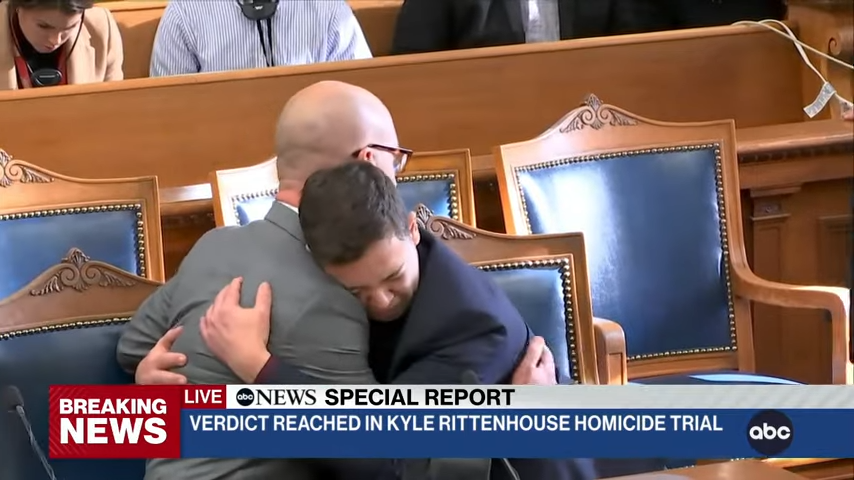 "Kyle Rittenhouse can never fully be made whole for what he was forced to endure, but under the law I'm proposing, if someone in TN is placed in the same situation as Kyle Rittenhouse in the future, he/she can at least be financially compensated."
Rittenhouse was charged with two homicides after he fatally shot two protestors and wounded a third at a protest in Kenosha, Wisconsin, in August 2020.
During his trial, Rittenhouse claimed self-defense and was acquitted of all charges.
Investigators Say 40% of Guns in Central America Sourced from the U.S.
A recent analysis by the U.S. Government Accountability Office determined that 40% of guns used in crimes in Central America come from the U.S.
Using trace data from the Bureau of Alcohol, Tobacco, Firearms, and Explosives, GAO concluded that almost half of the 27,000 recovered guns from 2015 to 2019 from the countries of Belize, El Salvador, Guatemala, and Honduras originally came from states like Florida, Texas, and California.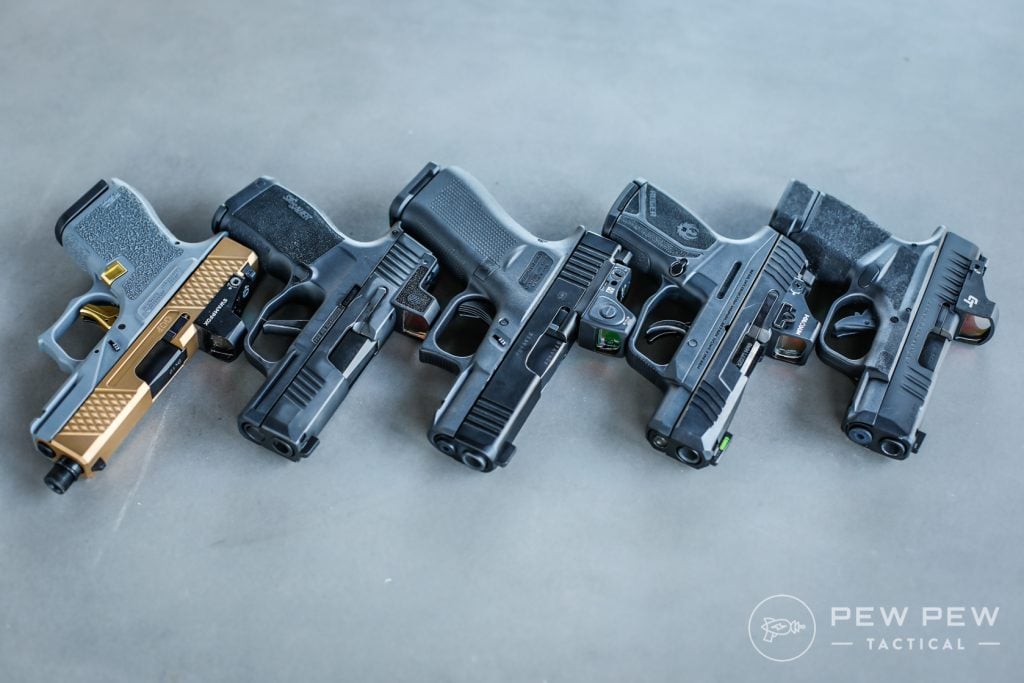 Most of the guns recovered were handguns with pistols taking the largest slice. Handguns were followed by rifles, then shotguns, and, finally, machine guns rounding out the total.
"Firearms are not manufactured in these countries, but U.S. and foreign officials stated that criminals can obtain them through illegal markets and theft, among other means," GAO said in a news release.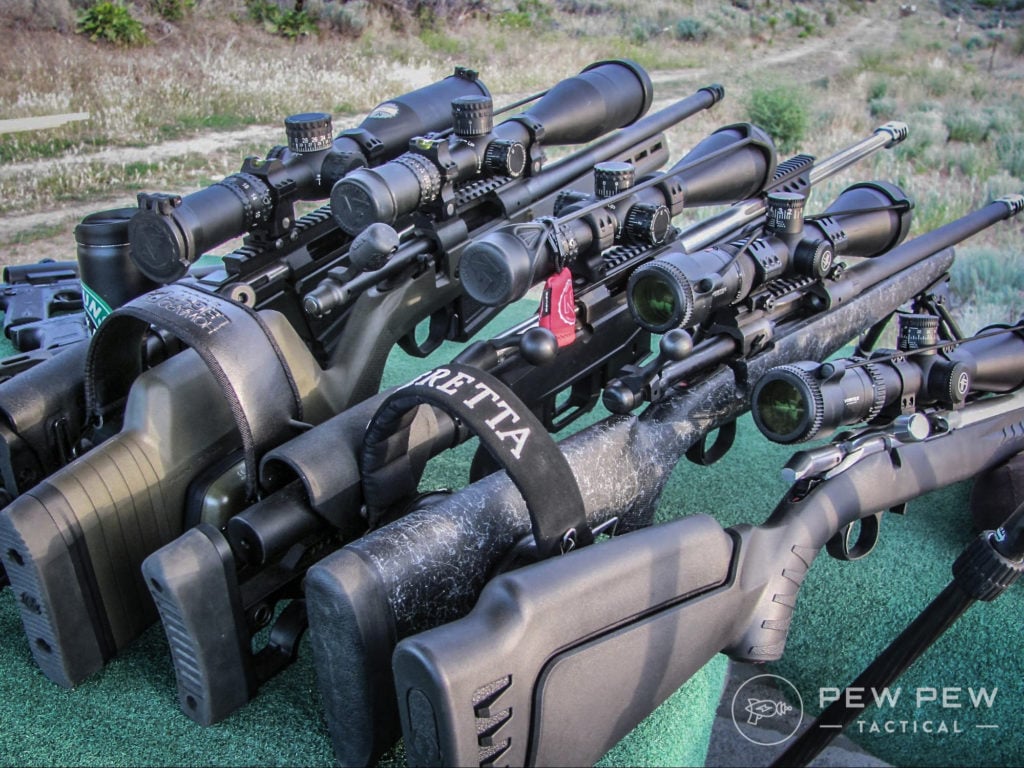 During the same time frame, American taxpayers dished out $3 million to the aforementioned countries to destroy weapons stockpiles.
Guatemala destroyed 2,500 firearms while El Salvador ruined around 2,000, according to The Washington Times.

Ultimately, GAO advised that the U.S. State Department should work alongside Central American countries to combat gun trafficking.
Shadow Systems Releases New Guns: CR920 & DR920P
Texas-based Shadow Systems launched two new pistols at SHOT Show this week, announcing the CR920 and the DR920P.
The CR920 kicked off the announcement, introducing a micro-compact, 9mm pistol.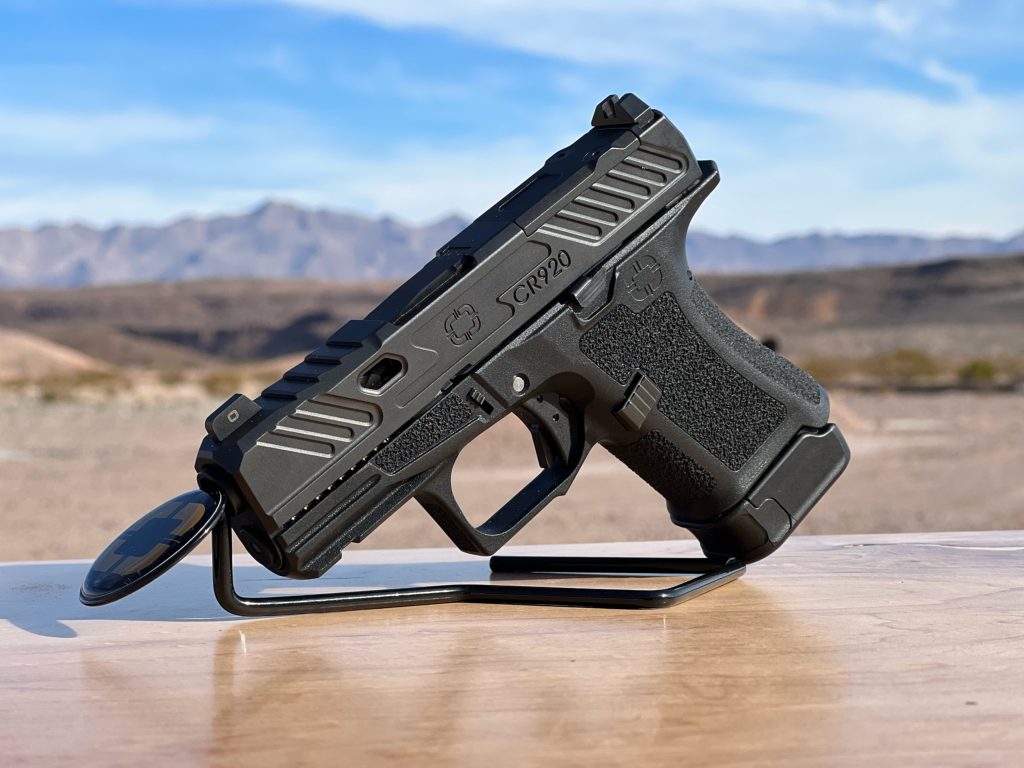 Taking on the likes of Springfield's Hellcat and Sig Sauer's P365, the CR920 sports a 13+1 capacity with a patent-pending baseplate or 10+1 with a flush magazine.
Included in the CR920 are features that set Shadow Systems apart, including an aggressively textured frame, directional slide serrations, steel sights with tritium front sight, and a flat-faced trigger.
Additionally, the CR920 boasts an optic cut designed to support micro red dots like the Shield RMS and Holoson 507K.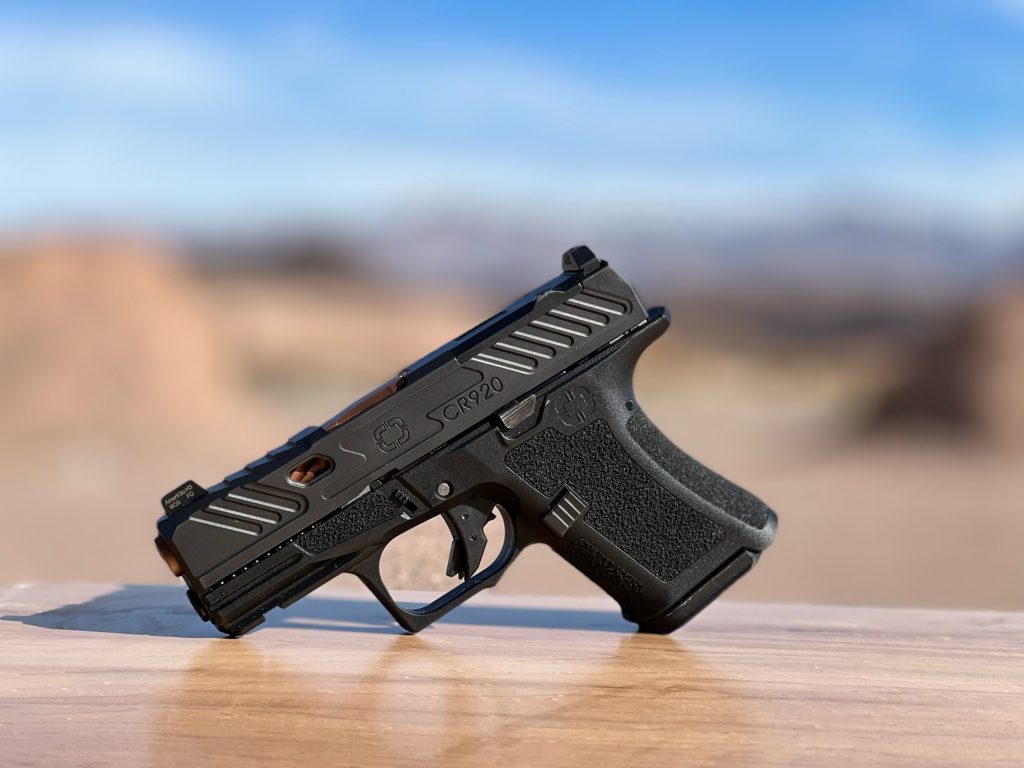 MSRP starts at $679.
Alongside the CR920, the company also released the DR920P – a full-size pistol with an integrated compensator.
Interestingly, the pistol does not opt for a threaded barrel, therefore allowing the gun to remain complaint in areas with threaded barrel bans.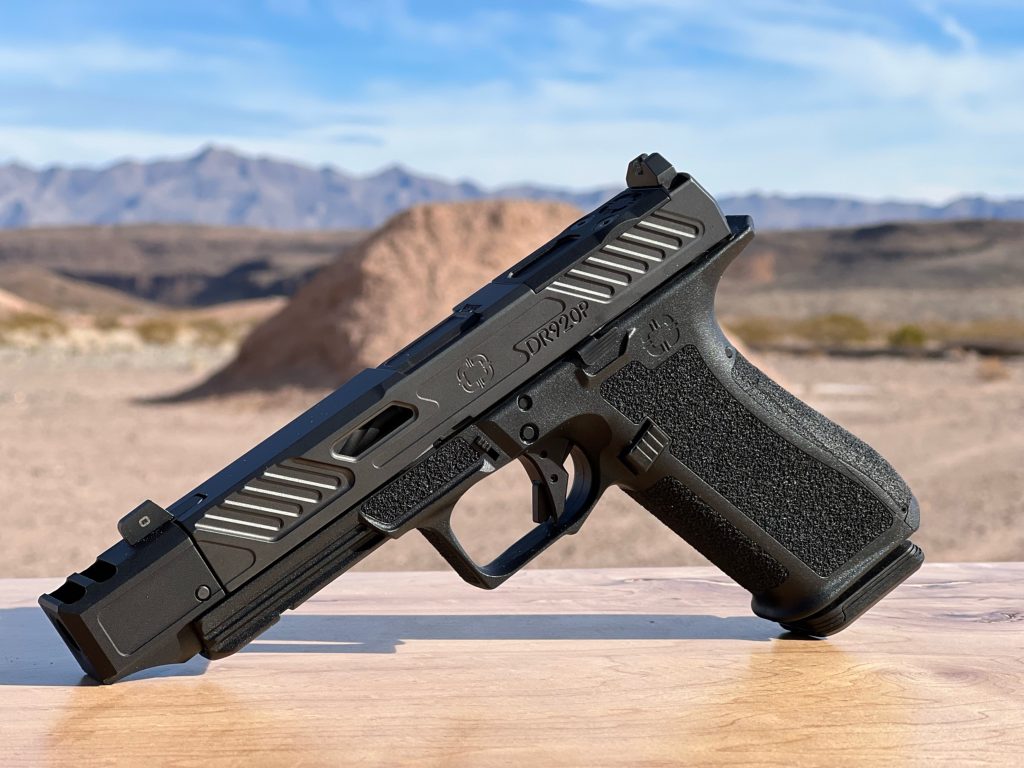 Offering a 17+1 capacity, the gun fits G34 holsters and boasts many of the features mentioned above – like an aggressive texture and flat-faced trigger. In addition, the DR920P also brings a match-grade spiral-fluted barrel to consumers.
It, too, is cut for optics and supports most major red dot models.
MSRP sits at $1,099.
Shadow Systems CEO Trevor Roe said that the addition of these pistols continues the company's commitment to customers.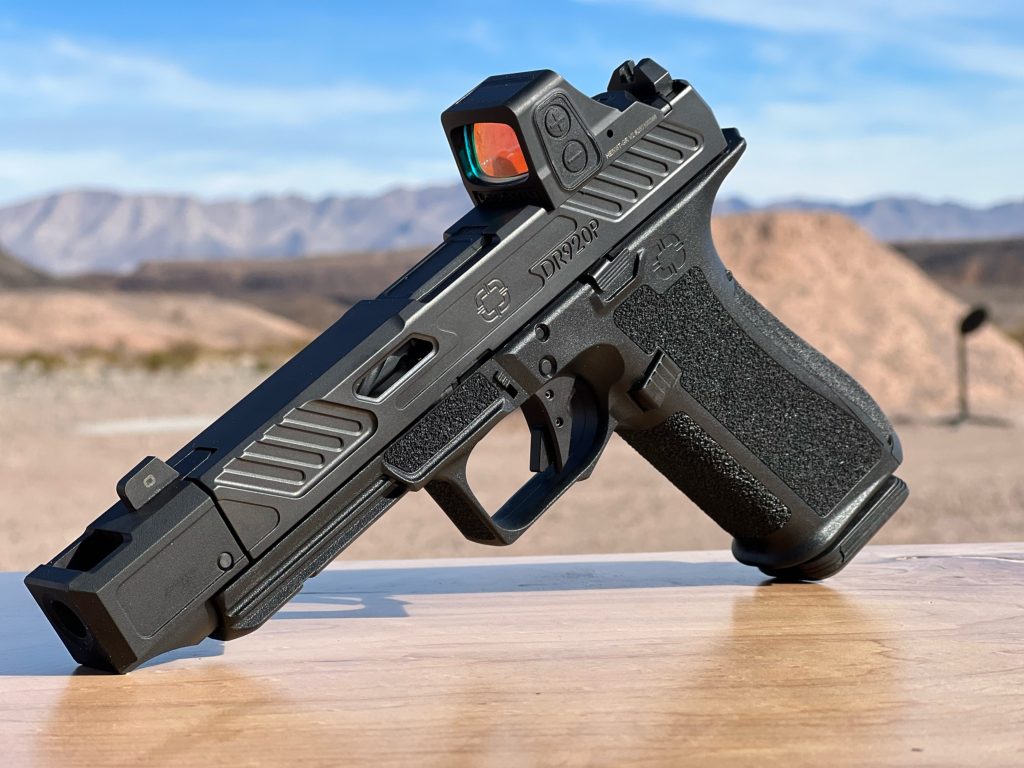 "We try to focus our efforts on things that shooters are most interested in. The subcompact pistol fills out a key role in everyone's personal defense battery, for those cases when our other guns are simply too large to carry," Roe told Pew Pew Tactical.
"We also see a trend in the market toward compensated guns, even in tactical settings. We designed a compensator attachment method that was significantly stronger and easier to maintain than competing designs in the market."
For more on Shadow Systems, check out Johnny's review of the MR920L and XR920 or catch the full video review below.
FN Brings Back the High Power
In a glorious return from the dead, FN revived the iconic High Power – officially releasing the gun at this year's SHOT Show in Las Vegas, Nevada.
The 9mm single-action pistol was NATO's sidearm of choice for more than 80 years, and FN stays true to the legacy. The gun features a double-stack design, sporting a 17+1 capacity.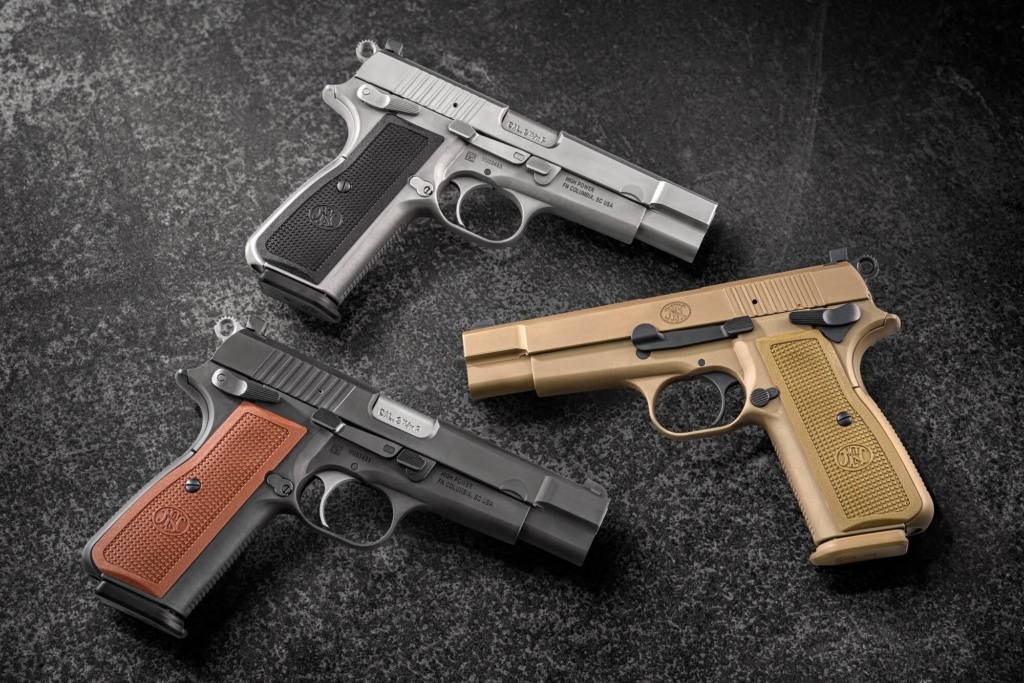 Sporting three finishes – black, stainless steel, or flat dark earth – the all-metal framed pistol weighs in at 40 ounces with a barrel length of 4.7-inches.
Despite its old-school cool, FN revamped the pistol with some more modern touches like fully ambidextrous controls, easy-cocking slide, and redesigned ergonomics to avoid hammer bite.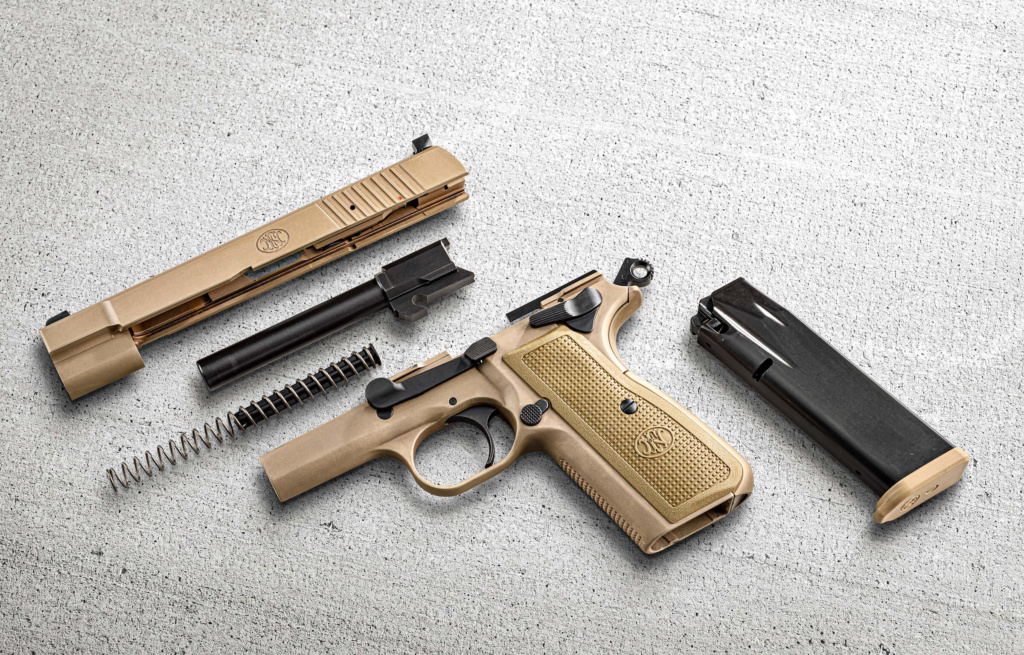 The original High Power dates back to 1935, created by the Godfather of guns John Moses Browning. According to FN, over half a million High Powers have served armies worldwide.
"Built for the modern handgunner, the new FN High Power reimagines the legendary 1935 FN pistol conceived by John Browning," FN said on its site. "From NATOs trusted sidearm for more than 80 years to a modern pistol designed for today's sport shooter, the FN High Power has been enhanced to exceed every expectation."
"With three new frame colors and seven accessory grips, personalizing your FN High Power has never been easier."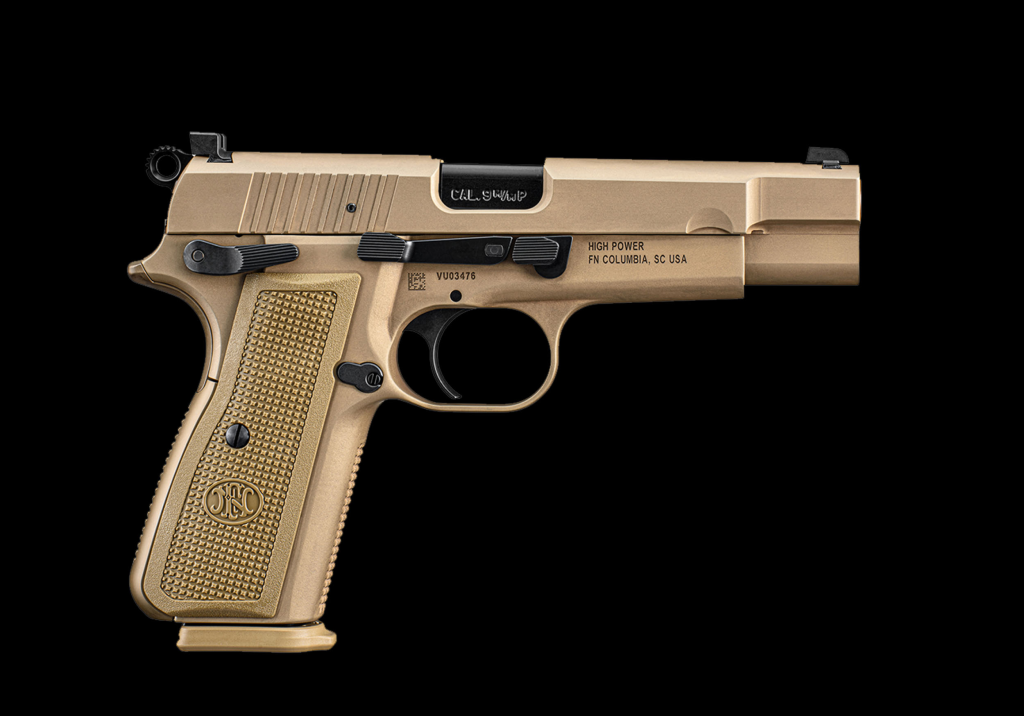 MSRP on the FN High Power comes in at $1,269 for the FDE and Black models and $1,369 for the Stainless Steel.
1269
at Guns.com
Prices accurate at time of writing
Prices accurate at time of writing
What do you think of the headlines above? Let us know in the comments. Also, catch up on other Weekly Wraps or news in our News Category.