Welcome to a new series here on Pew Pew Tactical dedicated to the gun news you need to know.
Brought to you by our Managing Editor Jacki — a gun journalist and devoted newshound — each Saturday, the Weekly Wrap brings you a round-up of news buzzing around the gun industry.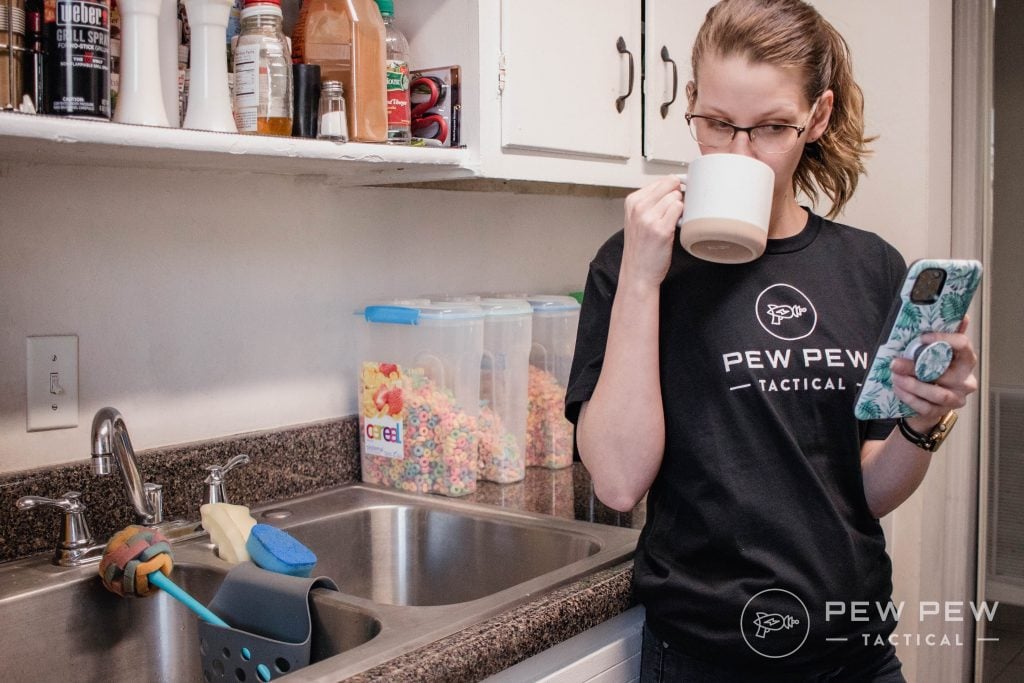 So, keep reading for this week's notable news headlines…
Table of Contents
Loading...
Jury Returns Not Guilty Verdict in Rittenhouse Case
Kyle Rittenhouse, the teen at the center of the Kenosha shootings, was acquitted of all charges Friday after a jury found the 18-year-old acted in self-defense.
Rittenhouse had been charged with first-degree reckless homicide, first-degree intentional homicide, first-degree attempted homicide, and reckless endangerment after attending a summer 2020 protest that turned violent, leaving two people dead and one injured.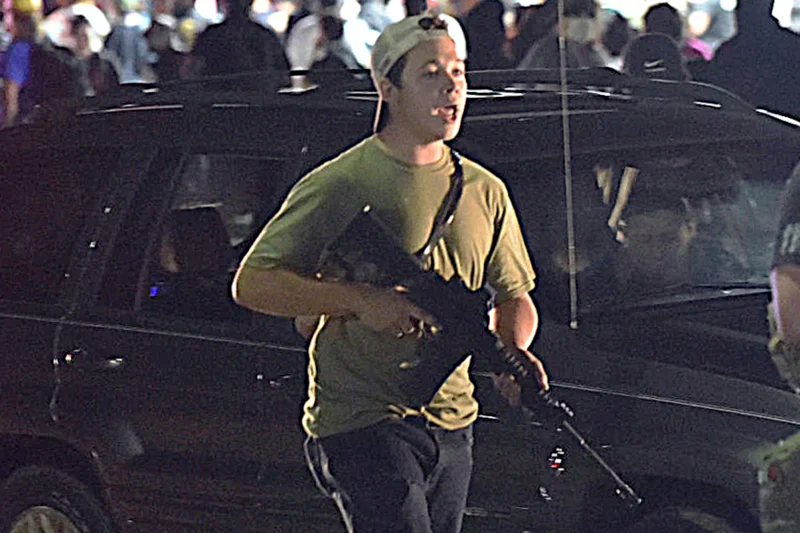 The defense argued that the teen had defended his own life with AR-15 when he was attacked by protestors. And after 3.5 days of deliberation, the jury reached the same conclusion.
Rittenhouse was visibly overcome with emotion as the verdicts were read — choking up and even stumbling forward at one point.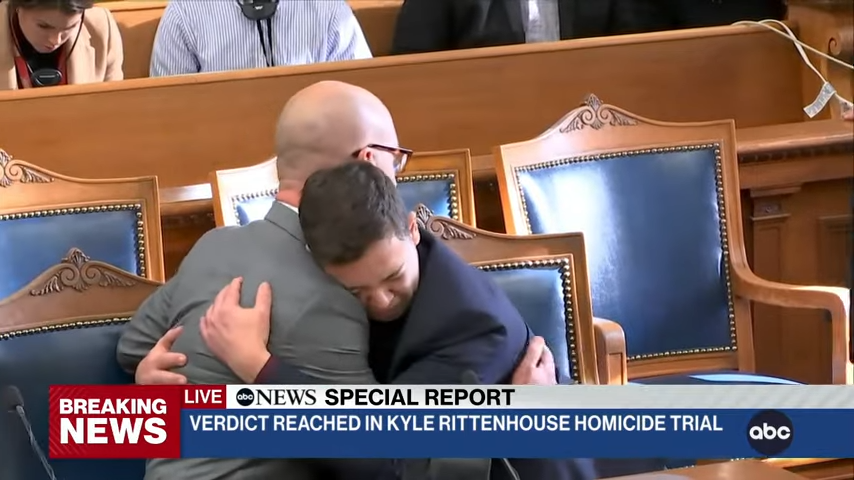 Defense attorney Mark Richards said Rittenhouse now looks forward to the future and is considering a career in nursing.
"He wants to get on with his life," Richards said, according to the Associated Press. "He has a huge sense of relief for what the jury did to him today. He wishes none of this ever happened. But as he said when he testified, he did not start this."
Ammo Stocks Soar on Wall Street
Wall Street analysts say ammo continues to be a hot commodity, driving sales and turning profits for ammunition manufacturers.
Ammo, Inc. – who recently acquired GunBroker in a $240 million merger — reported its fiscal 2022 second-quarter sales soared more than 400% year over year, raising its full-year guidance according to NASDAQ.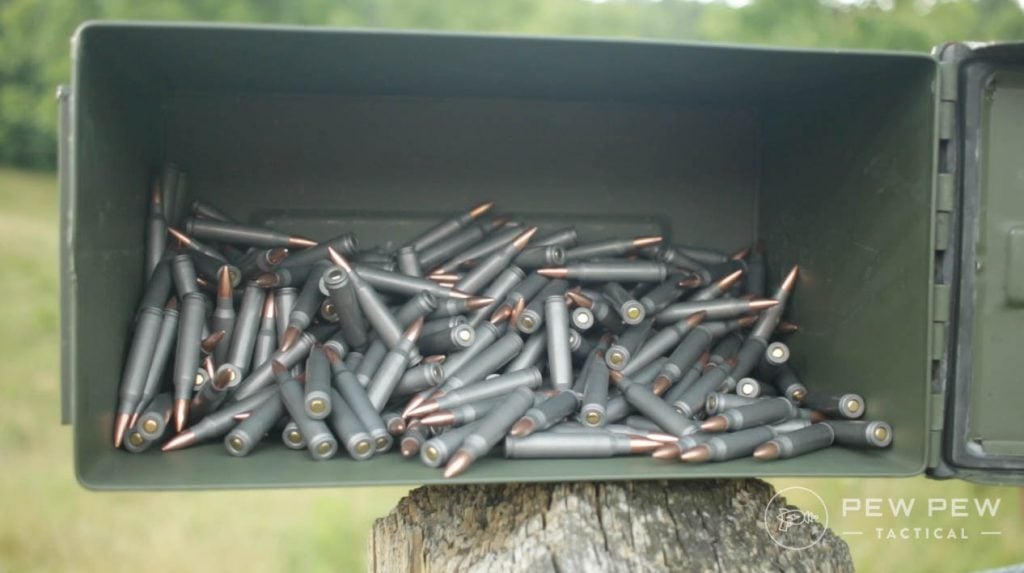 The company reported net revenue of $61 million, with $40.2 million coming from ammo sales.
In comparison, during the same period last year, Ammo Inc. saw $8.7 million in ammo sales.
But Ammo, Inc.'s story isn't unique as other ammo makers are also seeing massive profits. Vista Outdoor – who owns Federal and the recently acquired Remington and HEVI-Shot brands — reported $450 million in ammunition earnings.
And Olin, who owns Winchester Ammunition, saw sales hit over $400 million – that stands in stark contrast to its second-quarter in 2020, which saw $192.6 million in revenue.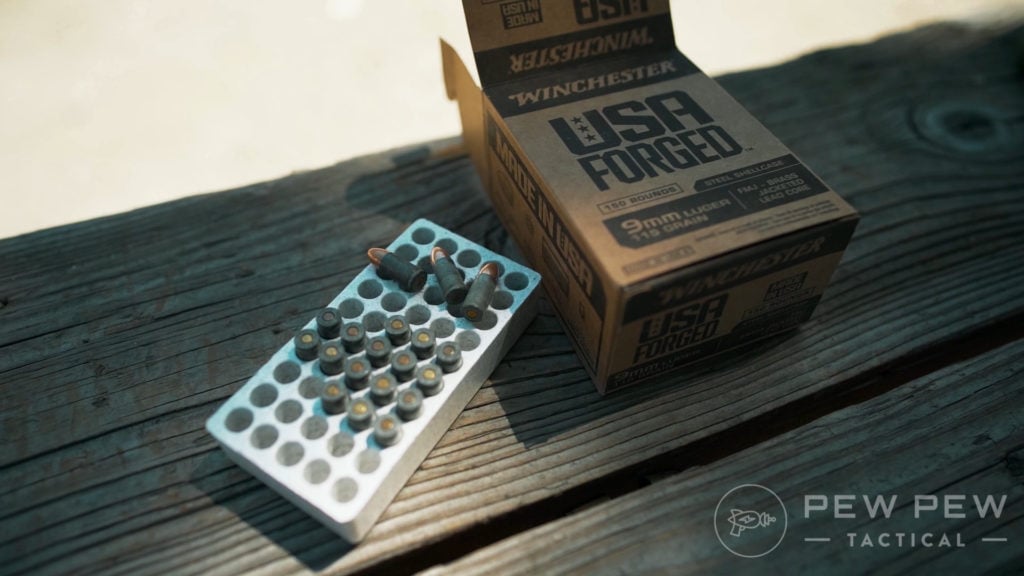 Though profits are good, the ammunition industry has struggled to keep up with increased demand as more gun owners entered the scene and uncertain political climates caused consumers to flock to online ammo retailers and gun stores.
And the industry doesn't expect that demand to wane anytime soon, meaning ammo makers could see higher than normal sales continue for the foreseeable future.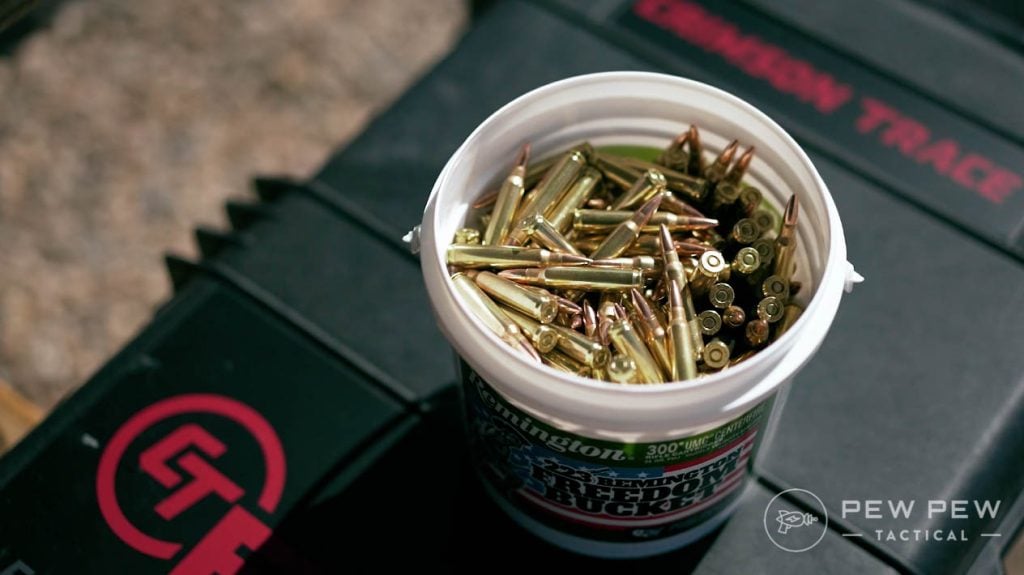 To get caught up on the ammo shortage and its effect on the industry, check out our article Ammo Shortage to Continue: What's the Holdup?
U.S. Sends 88 Tons of Ammo to Ukraine
The United States shipped over 80 tons of ammunition to Ukraine as a part of a $60 million deal for additional security assistance.
This marks the fourth shipment of ammunition from the U.S. to Ukraine under the direction of President Biden, who pledged assistance back in August. A previous shipment landed in Kyiv in mid-October.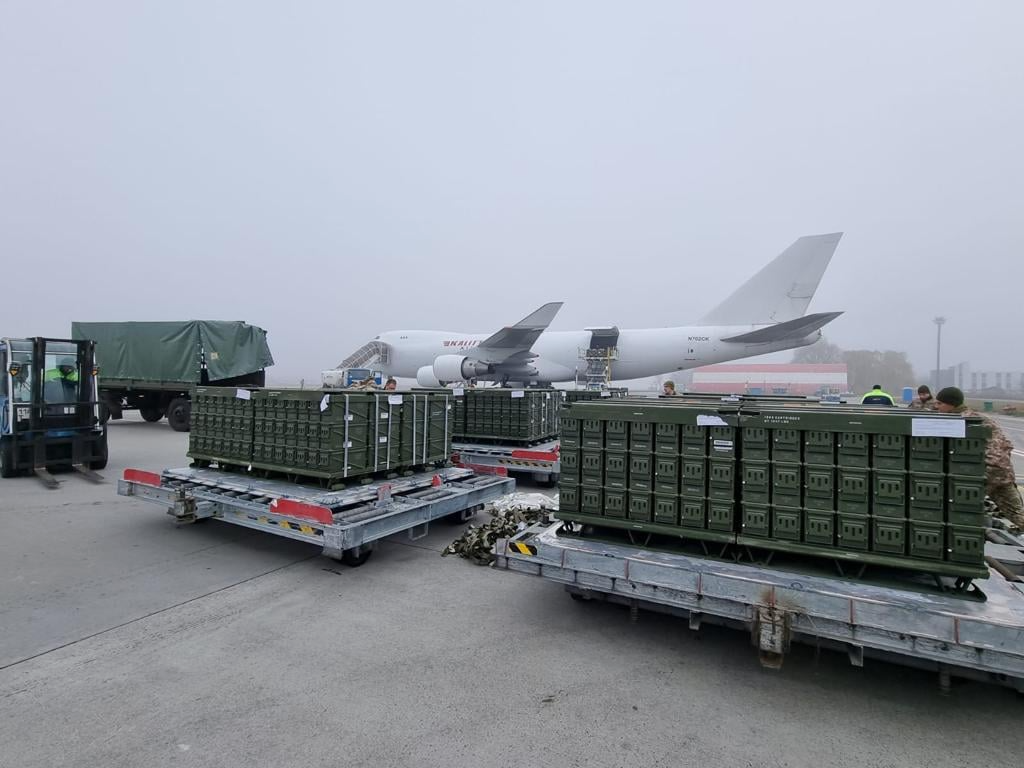 The U.S. Embassy in Kyiv said the ammo shipments are "a demonstration of U.S. commitment to the success of a stable, democratic, and free Ukraine. The United States has given more than $2.5 billion in security assistance to Ukraine since 2014."
This isn't the first time the U.S. has donated goods to the country.
Guns.com reported that through the Defense Security Cooperation Agency, armored HMMWVs and Javelin missiles made their way to Ukraine under U.S. direction over the past 10 years.
NRA Loses Federal Appeal in N.Y. Gun Store Closure Case
The National Rifle Association lost a federal appeal on a court case challenging New York state's gun store closures during the early parts of the COVID-19 pandemic in 2020.
Pointing to "no reasonable prospect" of further closures and calling the case "moot," the 2nd U.S. Circuit Court of Appeals ruled against the gun rights group 3-0, also refusing to award damages.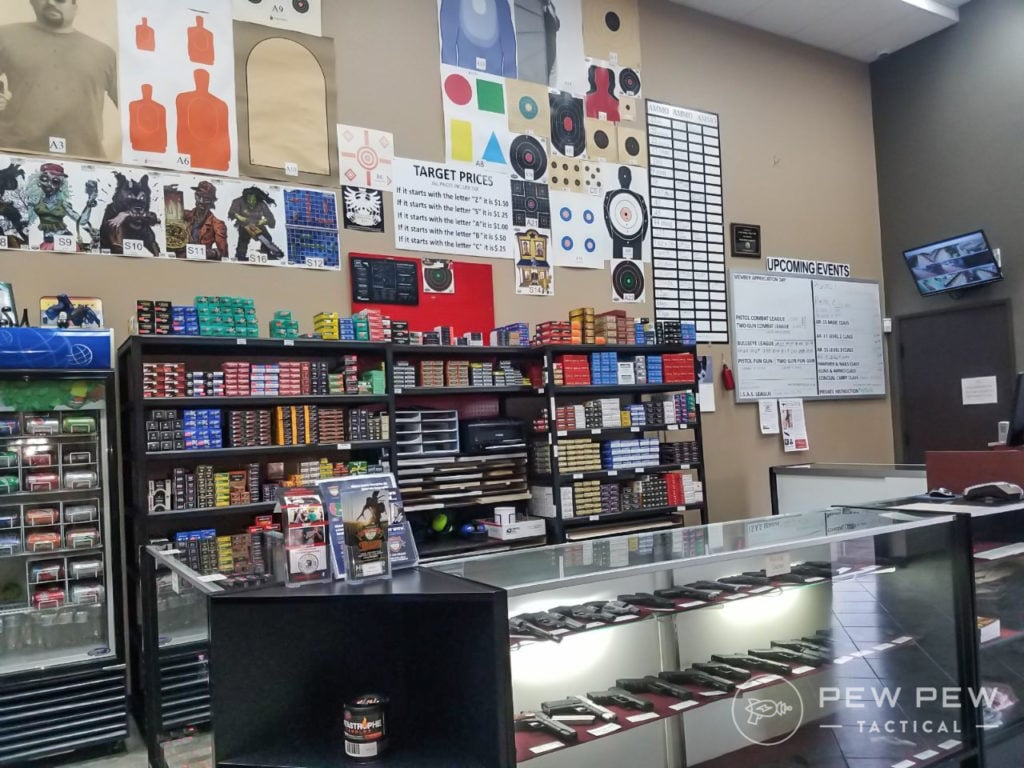 The NRA sued the state over an executive order under former N.Y. Governor Andrew Cuomo that closed gun stores during the pandemic.
Cuomo labeled gun stores "non-essential," but NRA lawyers argued that the closures violated the Second Amendment.
A federal judge dismissed the case in August 2020, but the NRA appealed, resulting in the case moving up to the 2nd U.S. Circuit Court of Appeals, where it was ultimately shut down.
P.A. House of Reps Passes Permitless Carry Bill
Pennsylvania's House of Representatives voted to allow permitless concealed carry among residents in its state.
SB 565 aims to broaden carry rights by allowing residents to concealed carry a firearm without a permit while in public.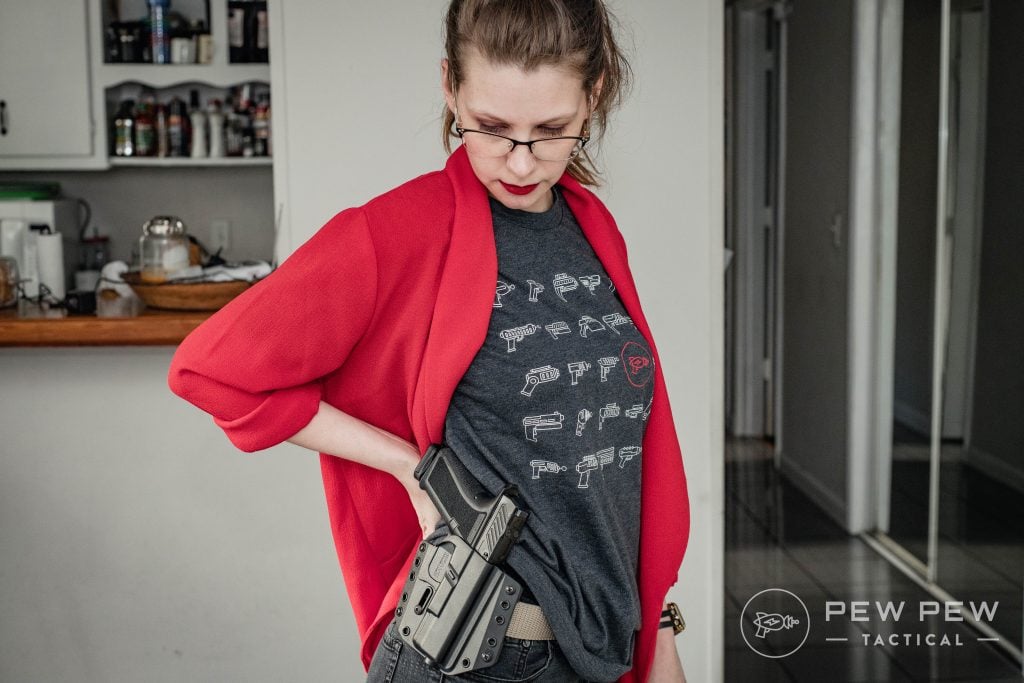 Sponsored by Senator Cris Dush of Clinton County, PA, gun rights activists say the measure will make the state safer.
"States that have adopted Constitutional Carry rank among the safest in the nation, as repeatedly demonstrated by states like New Hampshire and Vermont that always rank near the top of the list of safest places," Dr. Val Finner, Pennsylvania GOA Director, said in a press release. "In short, Constitutional Carry would make Pennsylvania safer and freer."
In addition to removing the need for a permit to CCW, SB 565 also lowers the legal age to open carry without a permit from 21 to 18.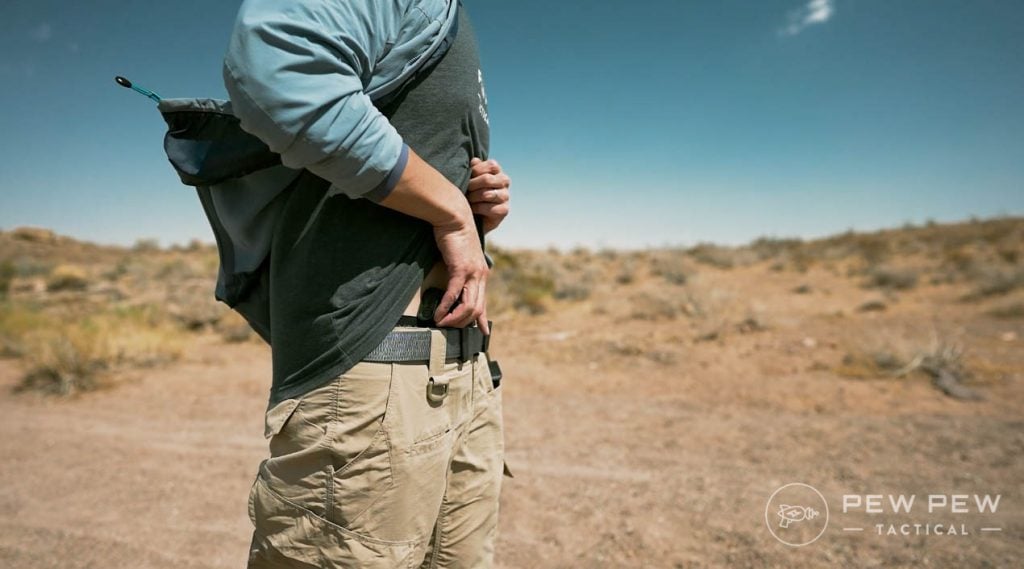 The bill now heads to Gov. Tom Wolf – who said in a press release earlier this month that he does not support the measure.
"This is a move to lower the bar for unvetted, permitless people to carry hidden weapons while they walk our streets and mingle in our communities and to dismantle the commonwealth's system for responsible gun ownership," Wolf said.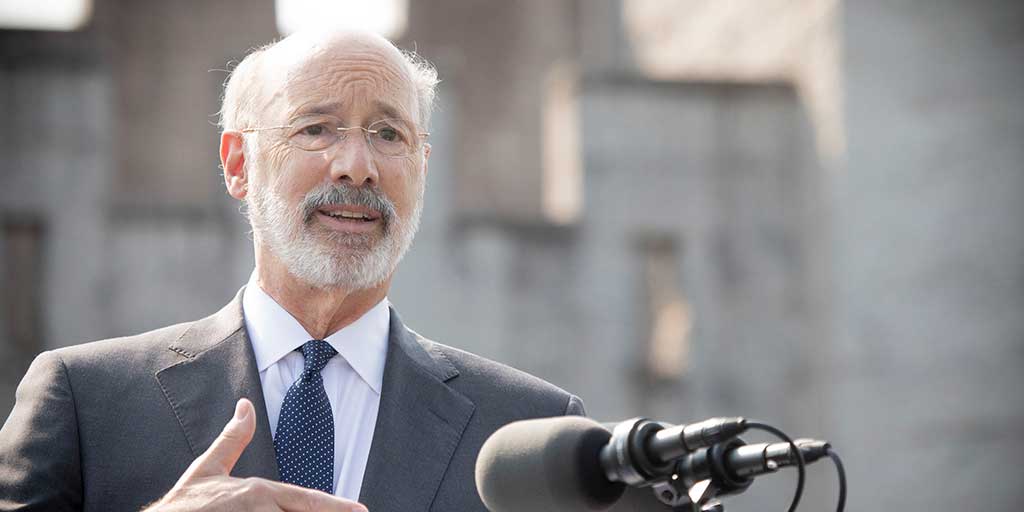 "We need to stop this nonsense – we should question why we would want anyone who hasn't undergone a background check to carry a concealed weapon."
Wolf is expected to veto the bill.
What do you think of the headlines above? Let us know in the comments. Also, catch up on other Weekly Wraps or news in our News Category.