Welcome to a weekly series here on Pew Pew Tactical dedicated to the gun news you need to know.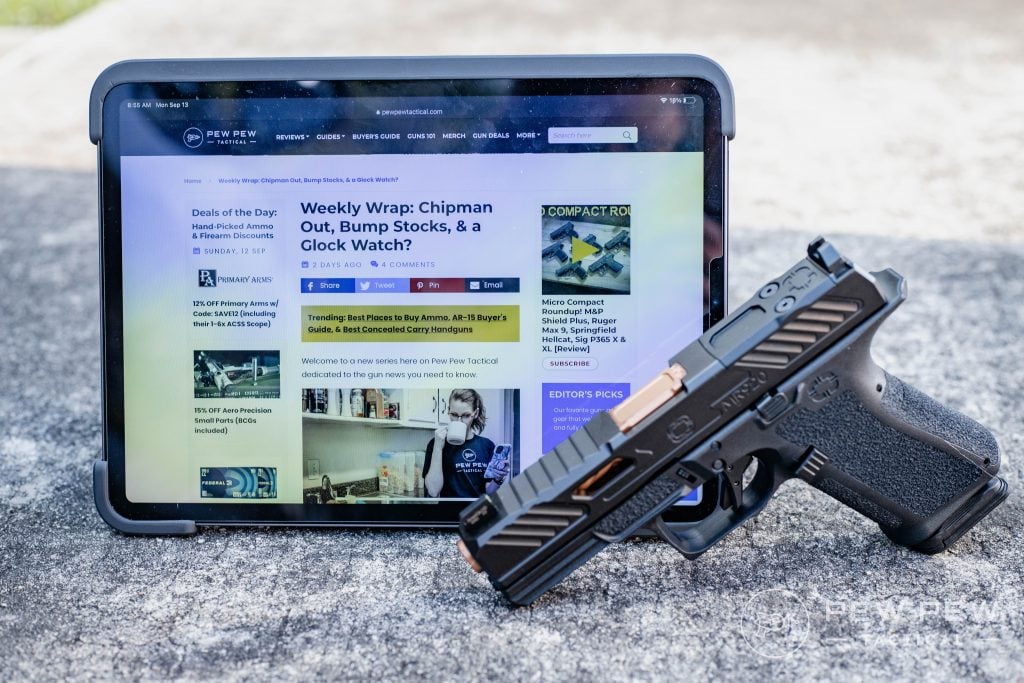 So, keep reading for this week's notable news headlines…
Table of Contents
Loading...
Lawsuit Tackles Federal Ban on Handgun Sales for Those Under 21
A new lawsuit challenges a federal ban on handgun purchases for those under the age of 21.
The Second Amendment Foundation and the West Virginia Citizens League, alongside two plaintiffs, filed suit against the Bureau of Alcohol, Tobacco, Firearms and Explosives.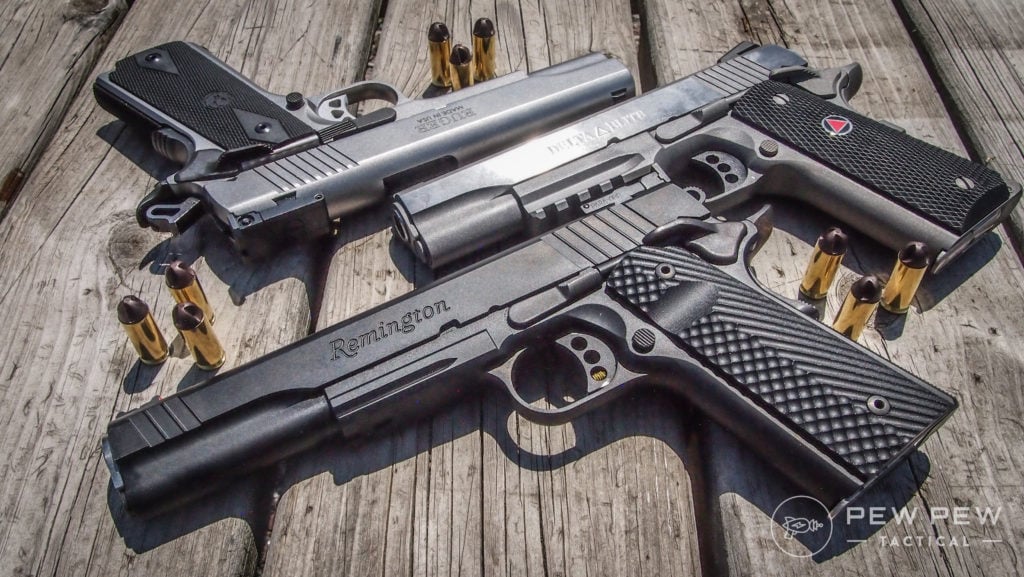 Citing the Bruen and Heller cases in their argument, the groups argued that the age limit – currently set at 21 to legally purchase a handgun — is unconstitutional and should be overturned.
"The fundamental right to keep and bear arms protected by the Second Amendment secures the right to purchase handguns and handgun ammunition for self-defense and other lawful purposes," the suit argues.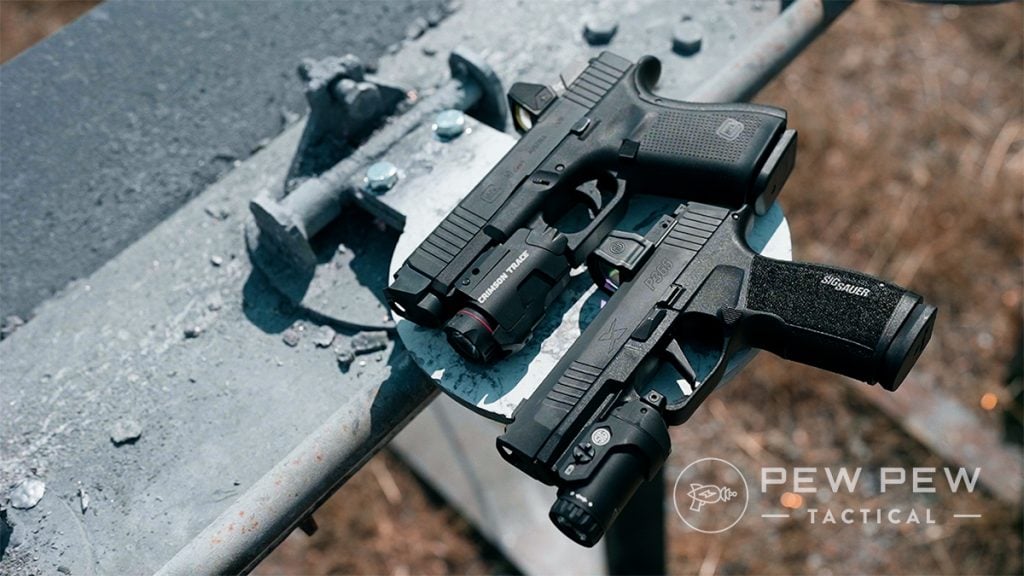 "These protections extend in full to all law-abiding, peaceable adults aged eighteen and older."
The Supreme Court's landmark decision on NYSRPA v. Bruen has laid the groundwork for several recent lawsuits against states and the federal government regarding who can legally purchase certain firearms.
To read more about the Bruen decision, head to our full article here.
S&W Sued by Highland Park Families
Gun maker Smith & Wesson has been sued by survivors and families of the Highland Park shooting that happened during an Independence Day parade earlier this year.
In 11 lawsuits, the survivors accuse Smith & Wesson of targeting young men at risk for committing violence through advertisements.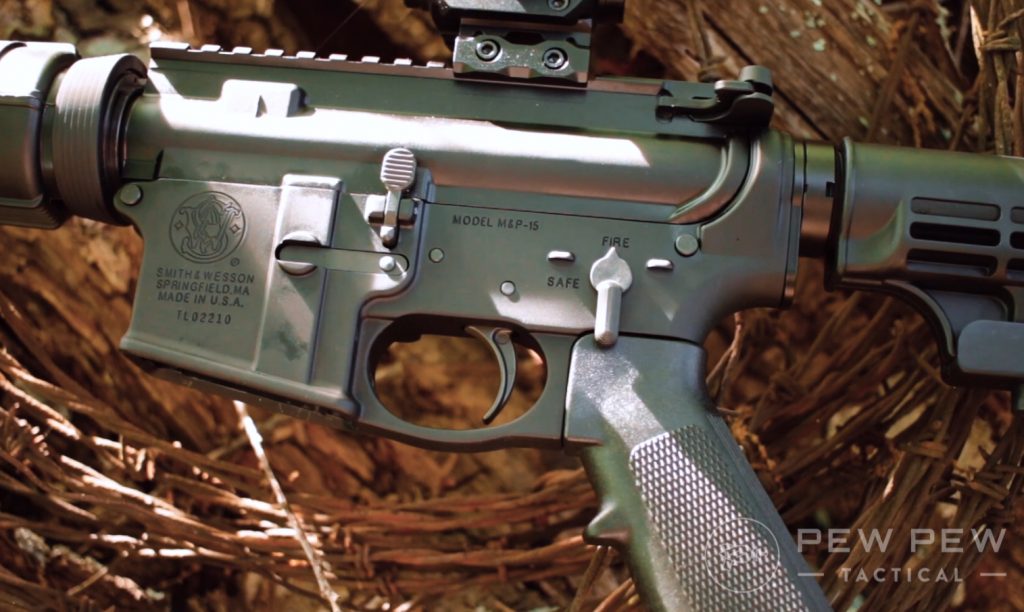 Victims say the gun manufacturer enabled the shooter by using imagery to appeal to "impulsive young men with hero complexes and/or militaristic delusions," according to the Associate Press.
The gunman used a Smith & Wesson M&P 15 during the shooting.
"The advertisements and marketing tactics described above demonstrate that Smith & Wesson knowingly marketed, advertised, and promoted the Rifle to civilians for illegal purposes, including to carry out offensive, military-style combat missions against their perceived enemies," an attorney for one of the survivors told AP.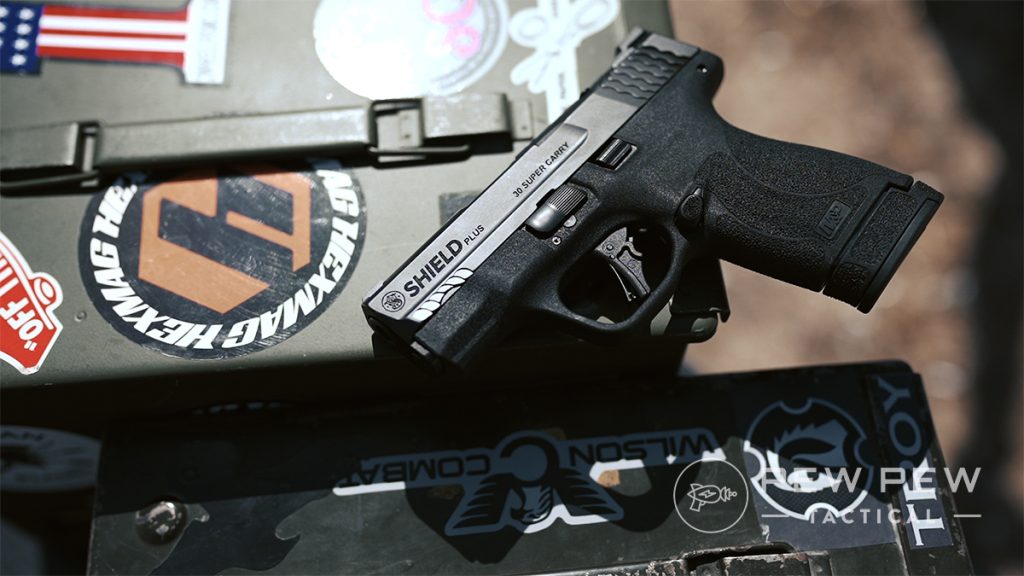 In addition to suing Smith & Wesson, victim families are also suing the accused gunman as well as his father.
The shooter already faces criminal charges — 21 counts of first-degree murder, 48 counts of attempted murder, and 48 counts of aggravated battery – though no criminal charges have been filed against his father.
A similar strategy of targeting gun makers was used by families of the 2012 Sandy Hook shootings. Ultimately, Remington, the gun manufacturer at the center of that suit, settled with the families for $73 million.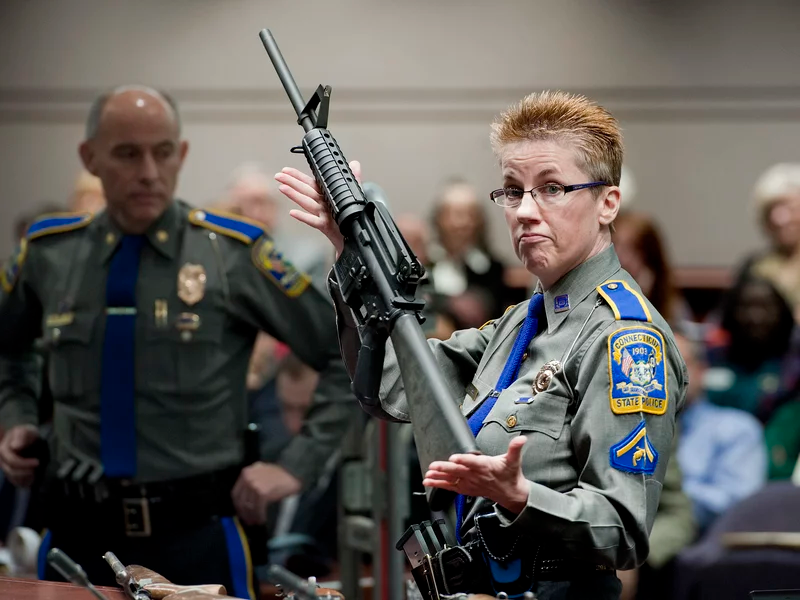 "The shooter did not act on his own," Alla Lefkowitz, senior director of affirmative litigation for Everytown, told AP. "What happened in Highland Park on July 4 was the result of deliberate choices made by certain members of the industry."
Smith & Wesson has not commented on the lawsuit.
Winchester Nabs $14M Ammo Contract with U.S. Army
Olin-Winchester was awarded a hefty contract with the U.S. Army, nabbing a $14 million contract to manufacture 7.62 NATO ammunition.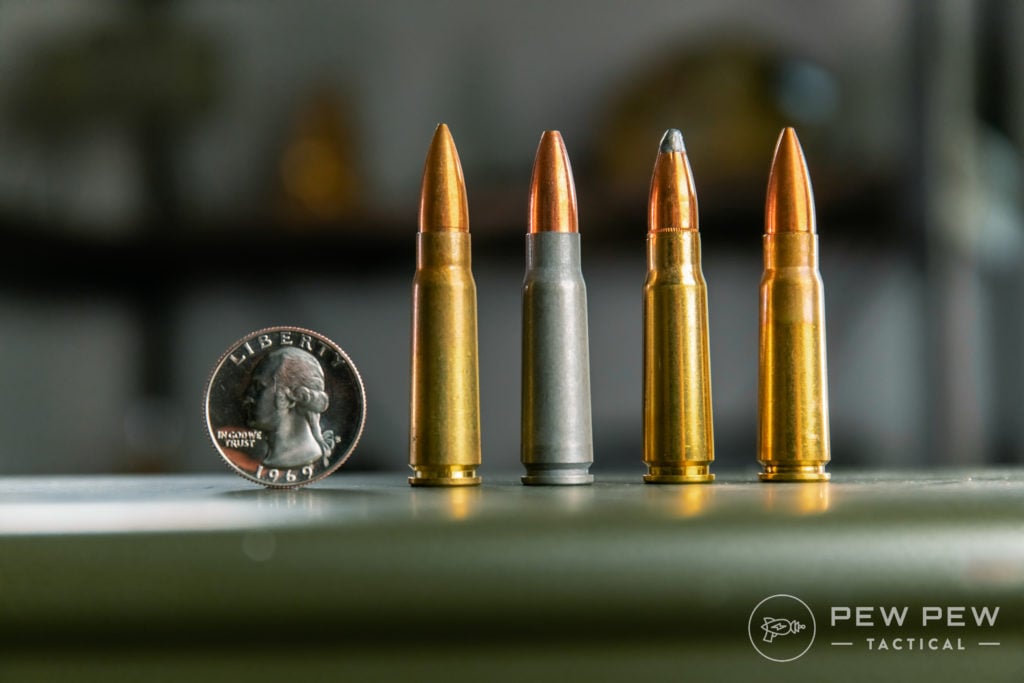 The contract, netting $14,285,600 for the Mississippi-based Winchester, was awarded by the U.S. Army Contracting Command in Rock Island, Illinois.
The work will take place at Winchester's 2,000 sq. foot facility in Oxford, Mississippi.
A completion date is set for Sept. 30, 2024.
Box of Select-Fire M16s Found by Couple
A Texas couple got a big surprise after ordering gun cases online and finding a dozen select-fire M16s inside.
The Houston pair ordered the storage cases from a military surplus website to resell on eBay. After receiving the cases and opening one of them, they found a select-fire M16 nestled inside.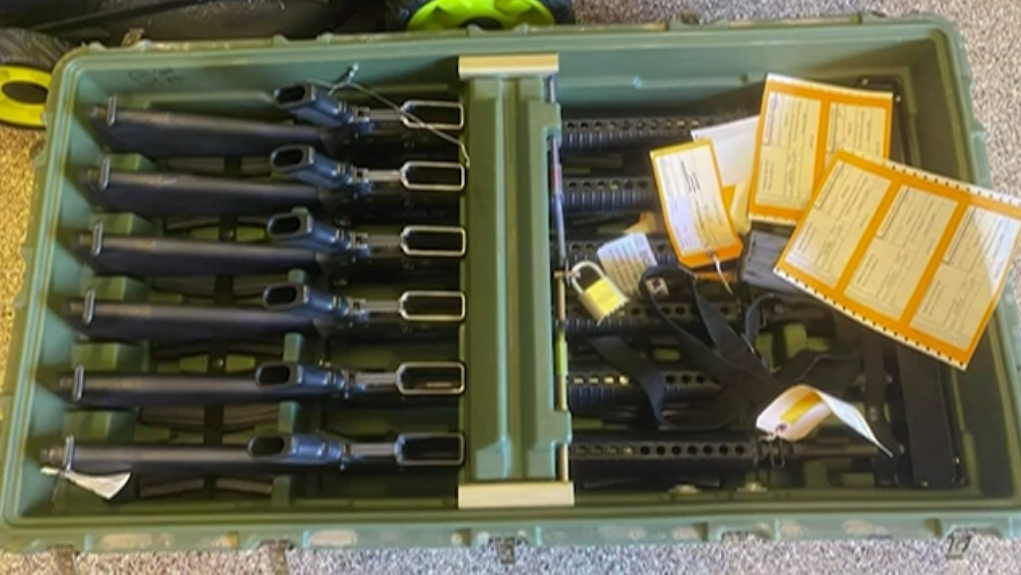 At that point, the couple opened more cases and discovered roughly a dozen more. After contacting the Bureau of Alcohol, Tobacco, Firearms and Explosives, agents seized the cases and got a search warrant for a storage unit holding 100 additional cases.
Though the ATF would not disclose how many M16s in total they found, retired Houston police captain and former Marine Greg Fremin told KTRK, that even finding a dozen is incredible.
"For these boxes to have M16s in them and being shipped to a public destination, not only is it shocking, it's a federal crime," Fremlin said.
"It's unbelievable to think weapons of that grade, military-grade weapons, would be shipped in containers would be shipped across state lines and somebody have access to that. It's pretty shocking."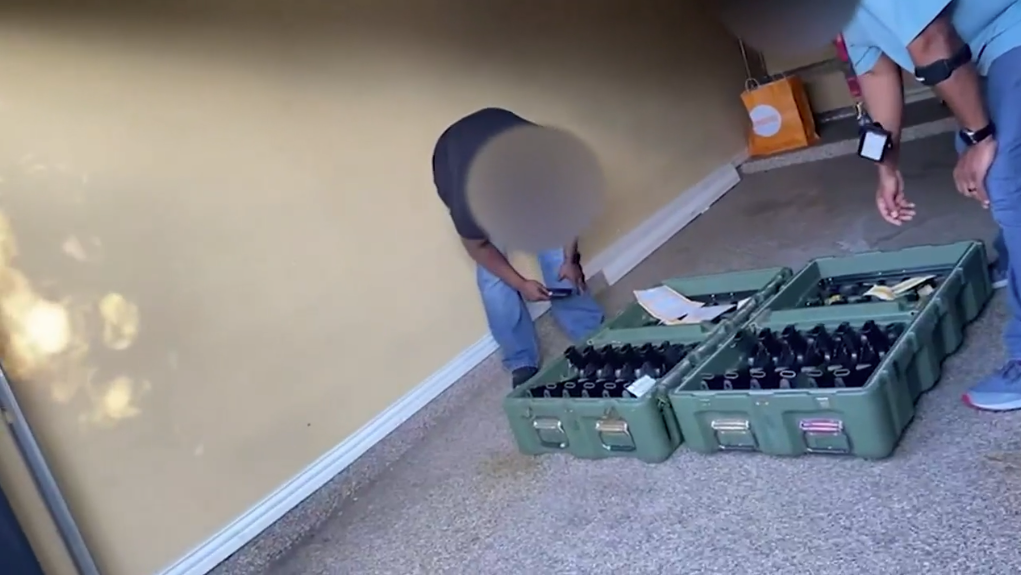 ATF agents said they are launching an investigation alongside the Federal Bureau of Investigation to determine how this happened and who is responsible.
The site the couple purchased from has since removed the gun cases and notified the Department of Defense.
What do you think of the headlines above? Let us know in the comments. Also, catch up on other Weekly Wraps or news in our News Category.