Welcome to a weekly series here on Pew Pew Tactical dedicated to the gun news you need to know.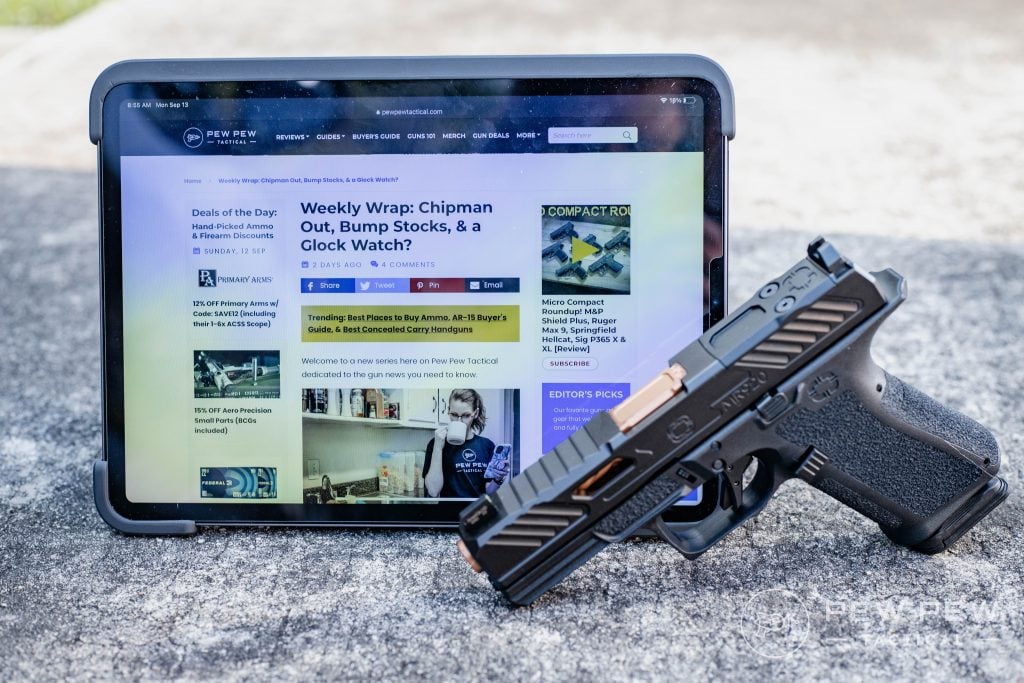 So, keep reading for this week's notable news headlines…
Table of Contents
Loading...
DOJ Sues Missouri Over Gun Rights Law
The Department of Justice has sued the state of Missouri over a controversial gun rights law, asking a federal judge to block it.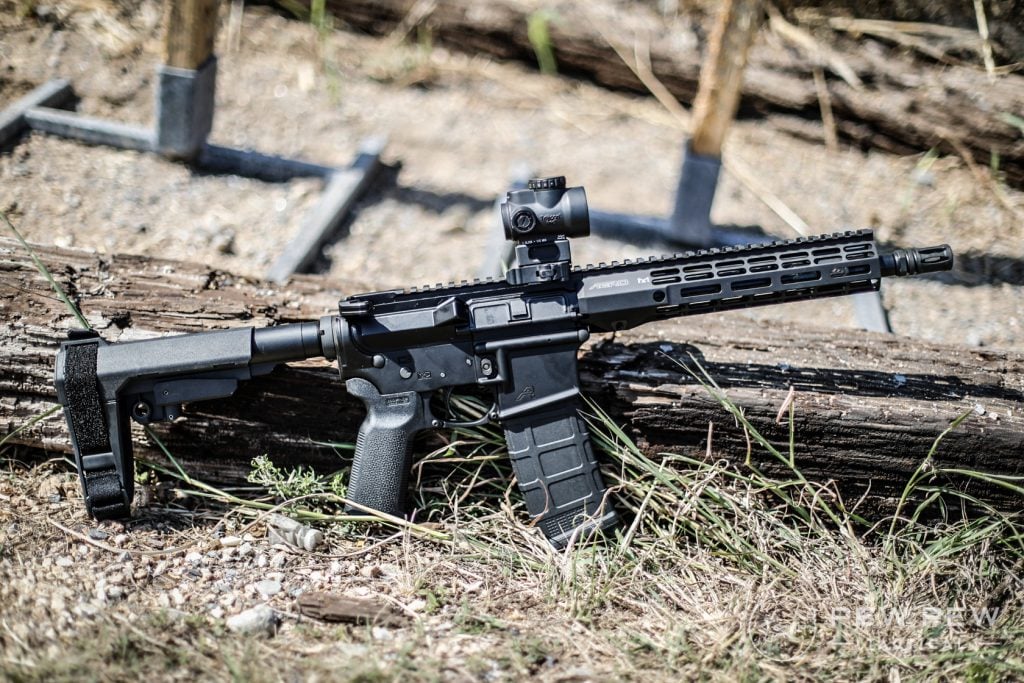 The law, H.B. 85, would allow Missourians to sue law enforcement for $50,000 if they can prove their gun rights were infringed. It also invalidates five federal gun laws categories, including confiscation orders, registration laws, and gun ownership by some felons.
For its part, the DOJ says that H.B. 85 impedes law enforcement and presents a danger to the community.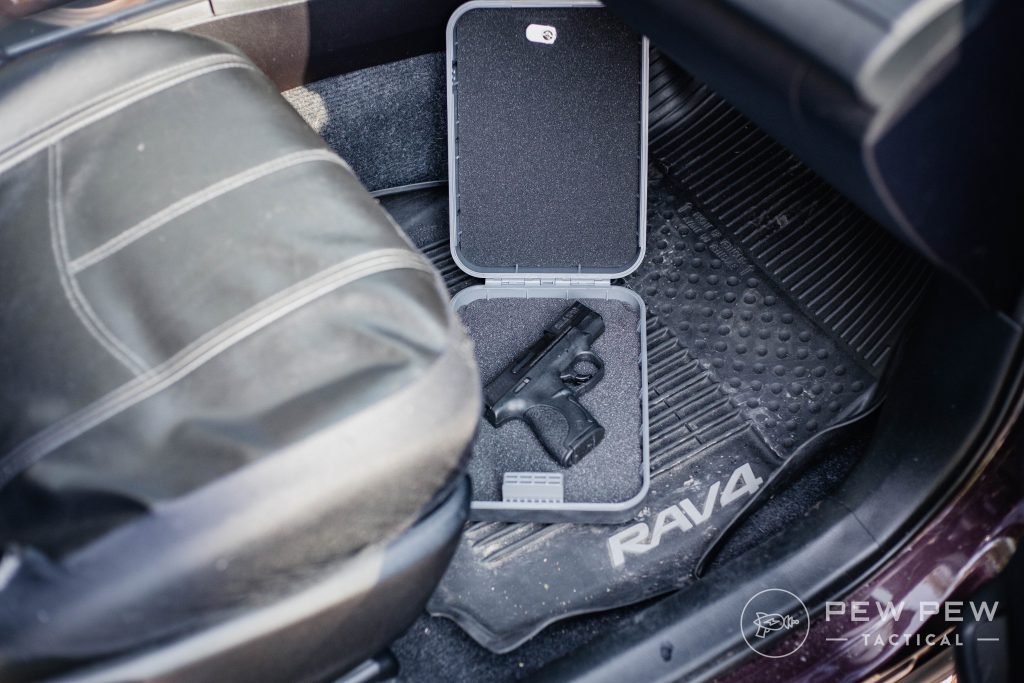 "This act impedes criminal law enforcement operations in Missouri," U.S. Attorney General Merrick Garland said in a press release reported by NPR. "The United States will work to ensure that our state and local law enforcement partners are not penalized for doing their jobs to keep our communities safe."
Federal law enforcement agencies frequently partner with local police and deputize officers to enforce federal laws. Under this new law, though, citizens could sue individual police officers and law enforcement agencies for infringing on their gun rights.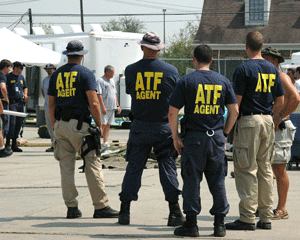 NPR member station KCUR reports that more than 12 law agencies in Missouri have subsequently ended partnerships with the ATF.
The complaint argues that Missouri's law violates the supremacy clause of the U.S. Constitution, which lays out that state laws cannot supersede federal laws.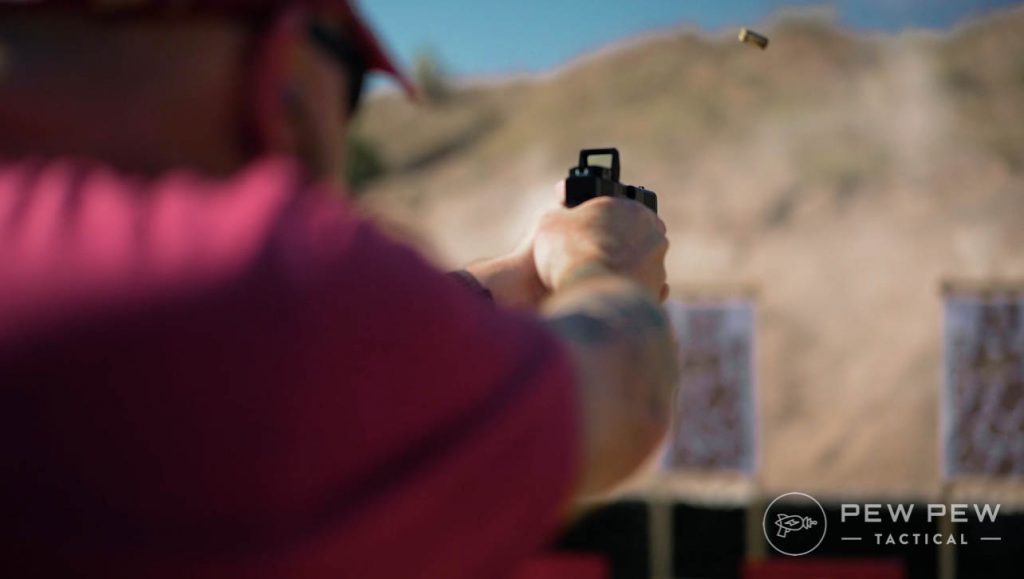 "A state cannot simply declare federal laws invalid," Brian Boynton, head of the Justice Department's Civil Division, told NPR. "This act makes enforcement of federal firearms laws difficult and strains the important law enforcement partnerships that help keep violent criminals off the street."
Missouri's Attorney General Eric Schmitt argued that the law is valid and needed to protect the Second Amendment. Schmitt said he intends to fight the lawsuit.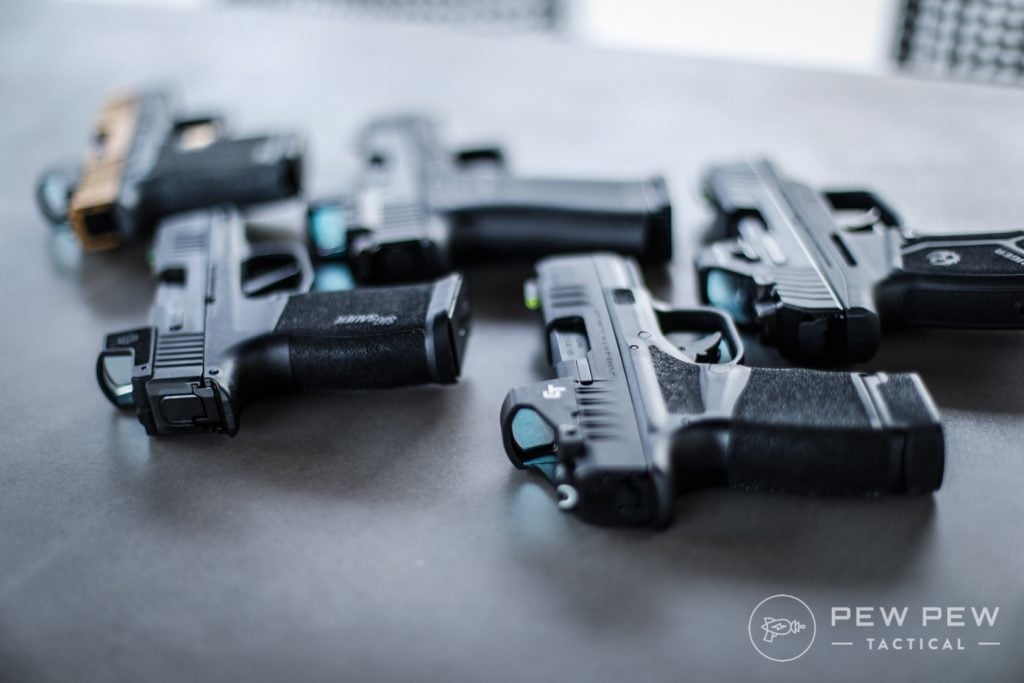 "Time and again, the Biden administration has put partisan politics ahead of public safety. Make no mistake, the law is on our side in this case, and I intend to beat the Biden administration in court," Missouri AG Eric Schmitt said in a statement.
"It's time to take a stance to protect the Constitution, protect the bill of rights."
Senators Target Gun Videos on YouTube in Letter to YouTube CEO
Several U.S. senators banded together and sent a letter to YouTube CEO Susan Wojcicki, asking her to take definitive action against some gun videos hosted on the video platform.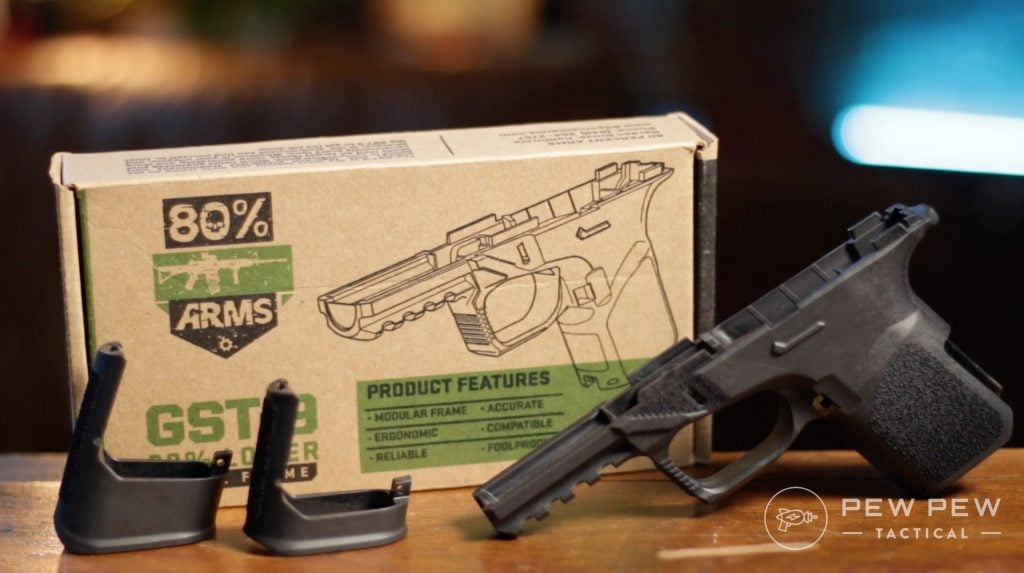 Senators Richard Blumenthal (D-Conn.), Chris Murphy (D-Conn.), Bob Menendez (D-N.J.), Cory Booker (D-N.J.), and Ed Markey (D-Mass.) pointed to several videos on YouTube with 80% kits as "violations" of YouTube community guidelines prohibiting 80% kit completion tutorials.
Tactical Toolbox, Savage Guns, P80 Ralph, GlockStore, and our own Pew Pew Tactical were specifically named in the letter as examples of violations. The letter asks Wojcicki to provide written answers to a bevy of questions grilling the CEO on YouTube standards.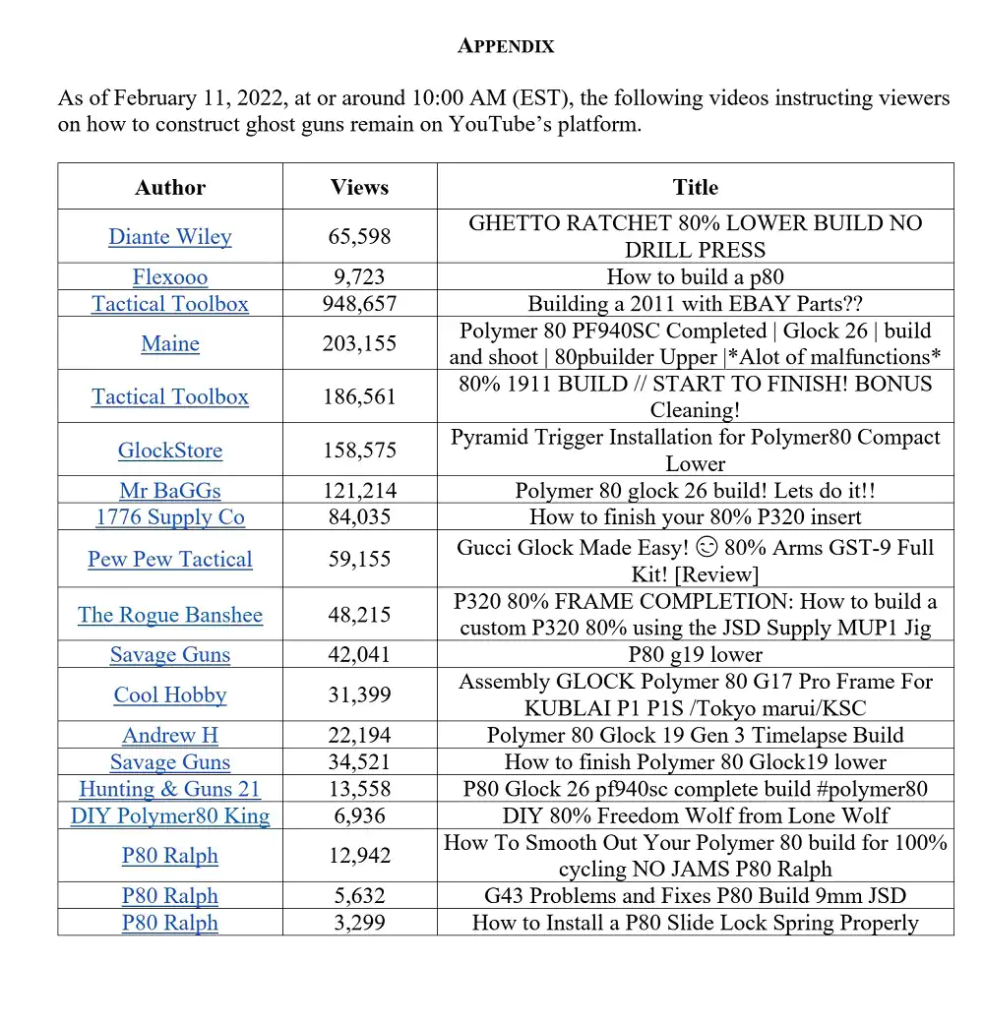 In the letter, the senators argue that so-called ghost guns pose an immediate threat to Americans.
"Ghost guns have become the weapon of choice for gun traffickers and convicted felons as well as domestic violent extremists and foreign terrorists," the letter explains.
"Federal, state, and local law enforcement officials have sounded the alarm that these untraceable firearms present a distinct and deadly threat and have exacerbated the scourge and surge of gun violence that has ravaged communities all across the United States."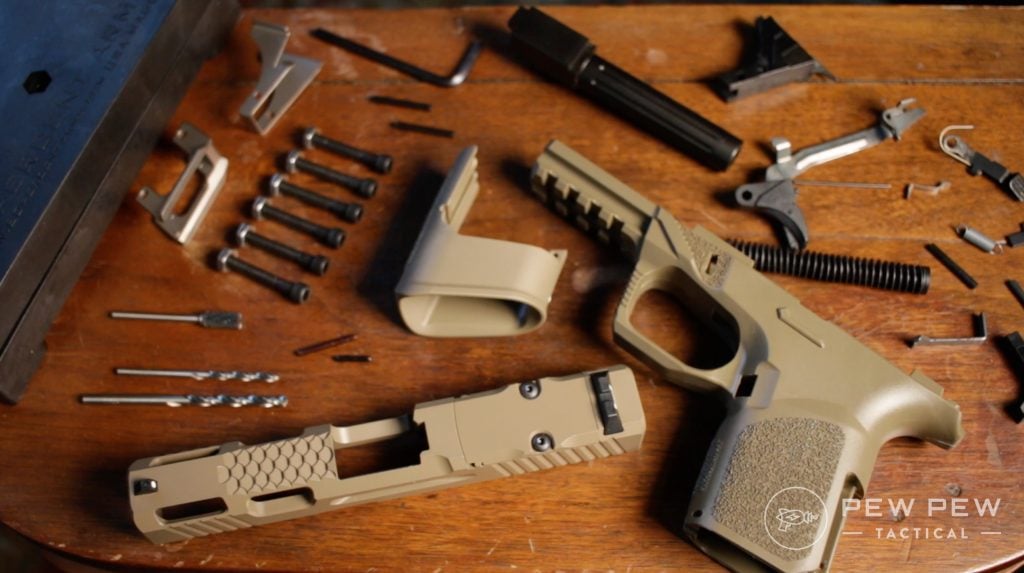 Ghost guns refer to unfinished frames, receivers, or kits – commonly called 80% kits — that are unserialized and must be completed by the end-user with special tools before they are operable.
The ATF reported that in 2020, 8,712 personally-made firearms were recovered from crime scenes. In comparison, more than 87,000 guns were recovered in 2020.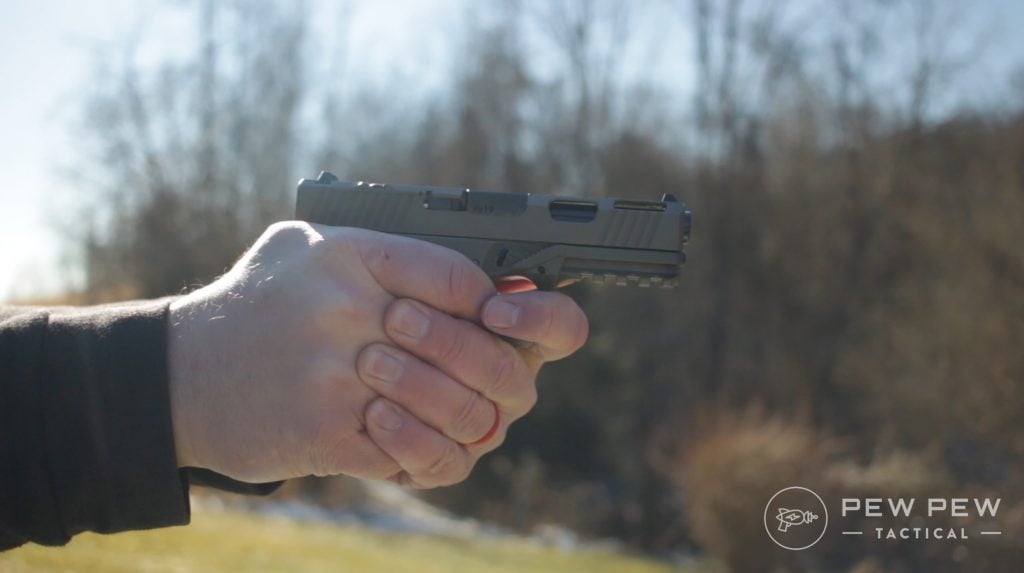 Pro 2A organization Firearm Policy Coalition called the letter "blatantly coercive" and a "shameful abuse of authority." FPC called on Wojcicki to reject the senators' requests to remove videos and limit gun content, thereby protecting freedom of speech.

"Government officials using their position and authority to demand that private businesses do what they constitutionally cannot is neither American nor moral," FPC said in a press release.
"Rather than bow to censorious, authoritarian politicians who hate the Second Amendment and the people who exercise those rights, YouTube should stand strong and live up to its mission to, among other things, 'give everyone a voice.'"
At the time of writing, YouTube has provided no comment on the letter.
Remington Settles with Families of Sandy Hook
The families of nine Sandy Hook Elementary Shooting victims announced they've settled with Remington over the 2012 shooting – to the tune of $75 million.
Remington was sued by the families in 2015 after one of its rifles was used by the shooter to kill 20 first-graders and six teachers at the school three years earlier.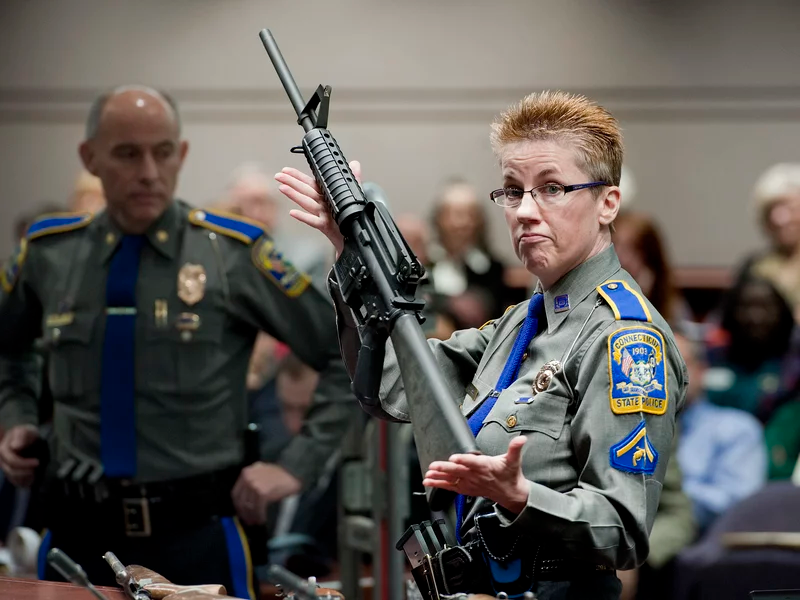 The case had been watched by gun rights advocates and anti-gun supporters who hoped to use the case as a roadmap of sorts for future suits against gun makers.
After nearly seven years of back-and-forth fighting, a settlement was finally reached.
"Nothing will bring Dylan back," Nicole Hockley, whose 6-year-old son was killed in the shooting, said in a news conference.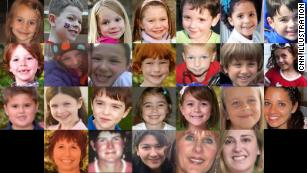 "My hope for this lawsuit is that by facing and finally being penalized for the impact of their work, gun companies along with the insurance and banking industries that enable them will be forced to make their practices safer than they've ever been, which will save lives and stop more shootings."
President Biden also weighed in on the decision calling the settlement "historic."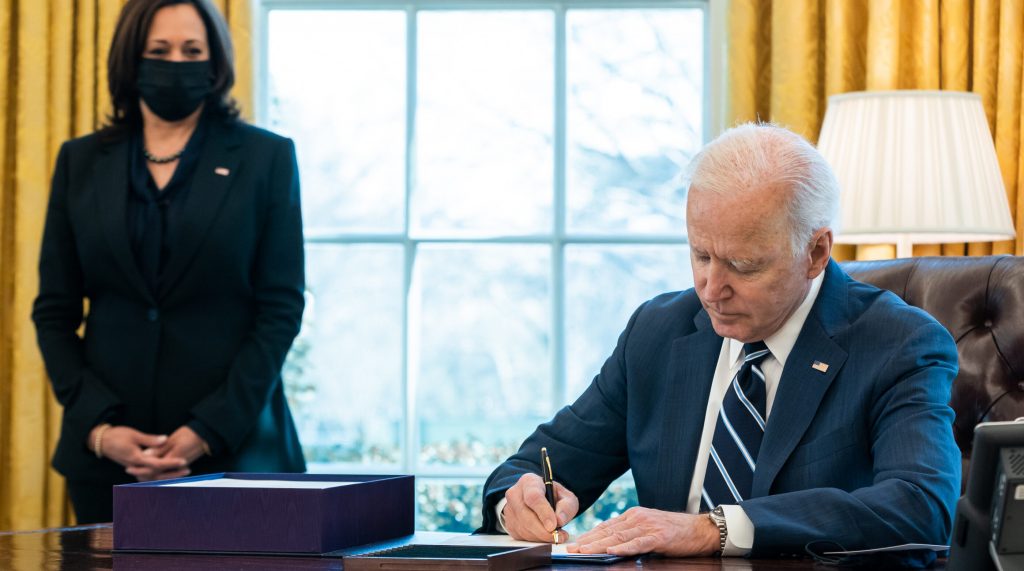 "While this settlement does not erase the pain of that tragic day, it does begin the necessary work of holding gun manufacturers accountable for manufacturing weapons of war and irresponsibly marketing these firearms."
Gun rights activists expressed disappointment in the settlement, arguing that Remington would likely have been shielded by the Protection of Lawful Commerce in Arms Act.
Ultimately, the decision to settle came at the behest of insurance companies which inherited the lawsuit upon Remington's bankruptcy and auction, the National Shooting Sports Foundation explained.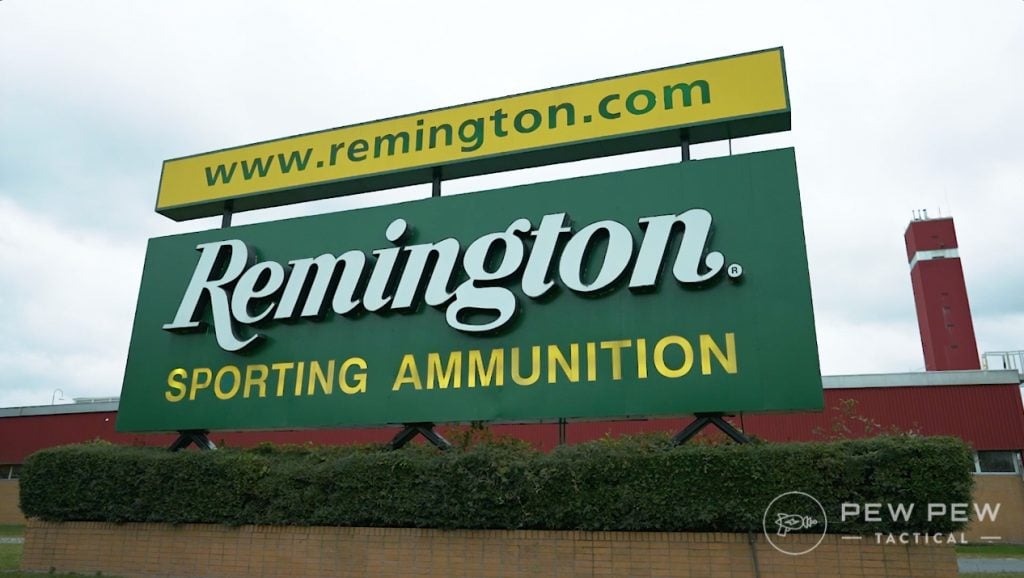 "The decision to settle in the Soto v. Bushmaster case was not made by a member of the firearms industry. The settlement was reached between the plaintiffs and the various insurance carriers that held policies with Remington Outdoor Company (ROC), which effectively no longer exists," the NSSF explained.
The trade association went on to say that the settlement will not impact PLCAA.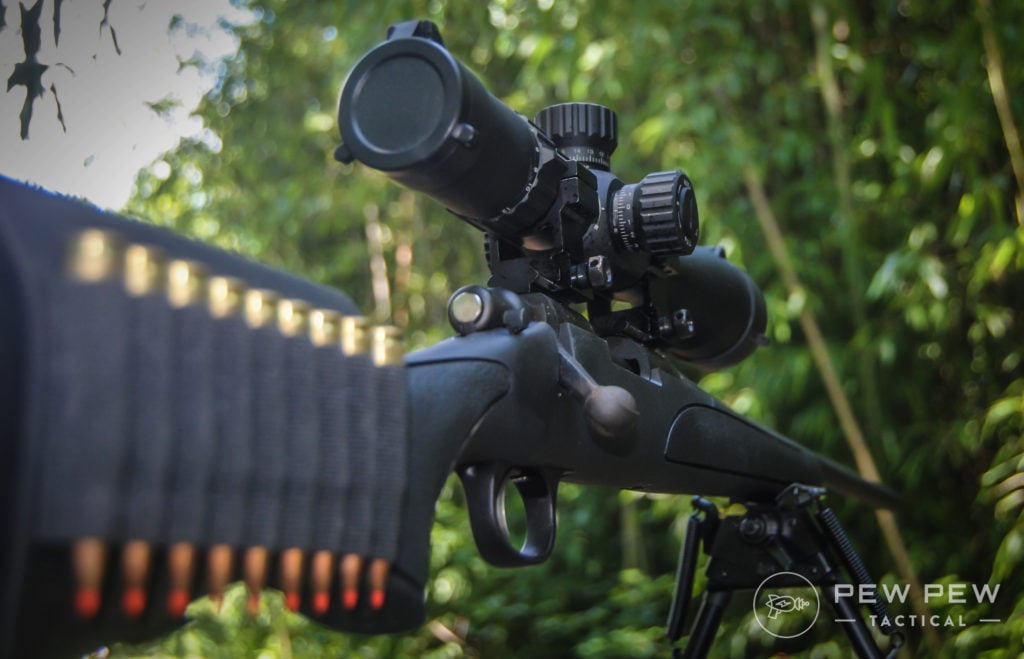 "Finally, this settlement orchestrated by insurance companies has no impact on the strength and efficacy of the Protection of Lawful Commerce in Arms Act (PLCAA), which remains the law of the land. PLCAA will continue to block baseless lawsuits that attempt to blame lawful industry companies for the criminal acts of third parties."
In addition to the $75M payout, Remington also agreed to share thousands of documents with the public detailing how it marketed firearms. No word yet on when those documents will be released.
Brownells Celebrates 2A with National 2nd Amendment Day
In celebration of the Second Amendment, Brownells is launching a National 2nd Amendment Day.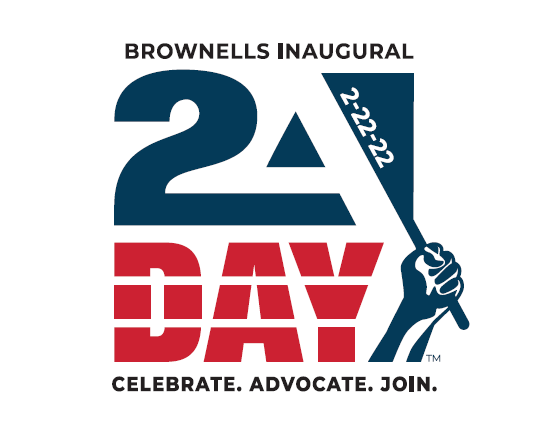 Set for February 22, 2022 (2-22-22, for those keeping track) is designed to celebrate the Second Amendment and encourage Americans to hit the range. Brownells has partnered with gun ranges in Iowa and across the country to host range sessions.
Range time and food for attendees are paid for by Brownells.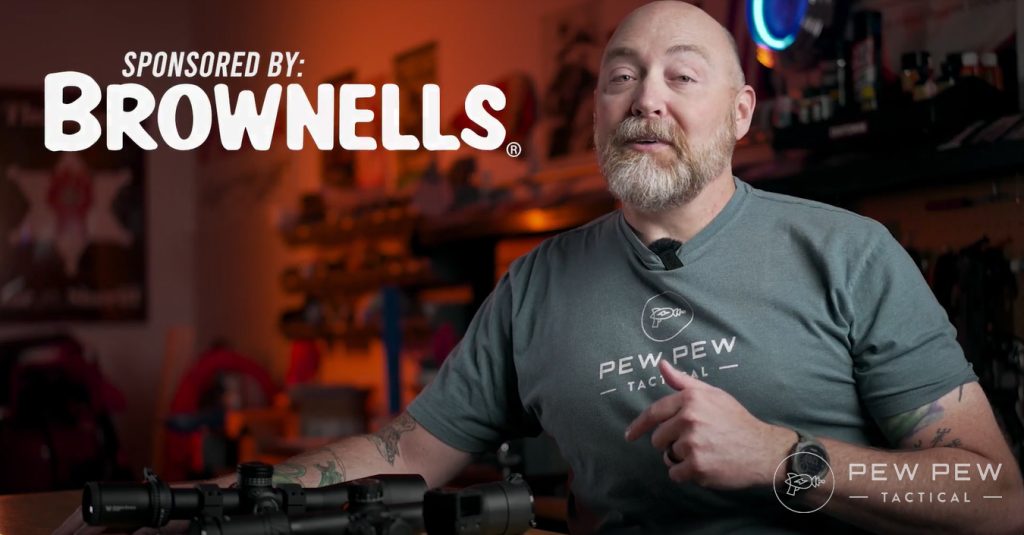 If your local range isn't participating, that doesn't mean you can't still join in the fun, Brownells said.
The company suggests that all 2A lovers go shoot at local ranges, build a gun at home, and post photos to social media with the hashtags #2ADay.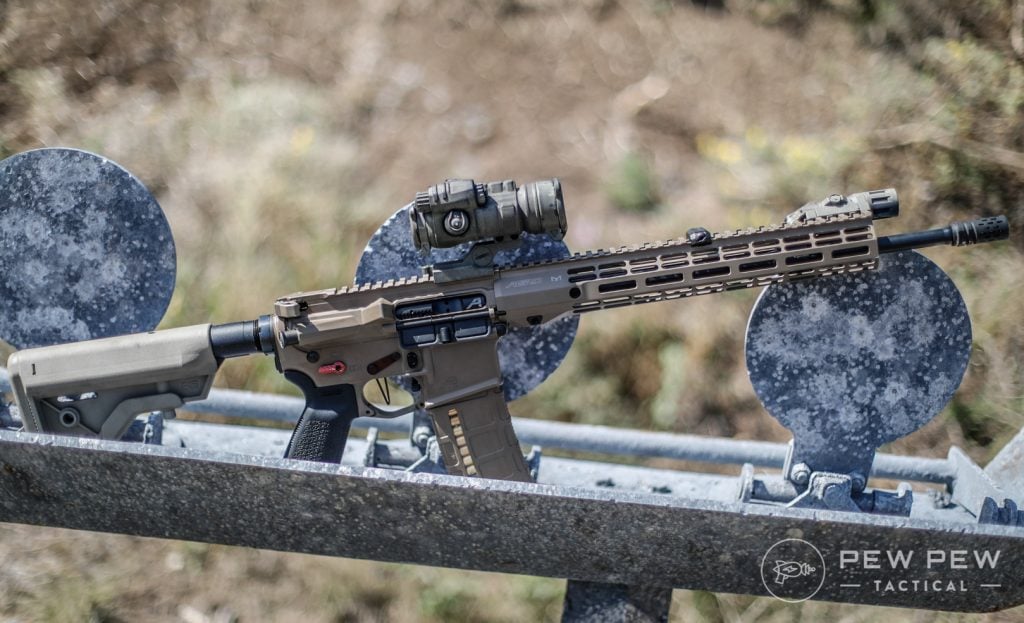 In addition to celebrating 2A, Brownells said the day is also a great way to advocate and join in on the 2A fight. Brownells suggests contacting state and federal lawmakers to support gun rights as well as joining a national or state-level gun rights organization.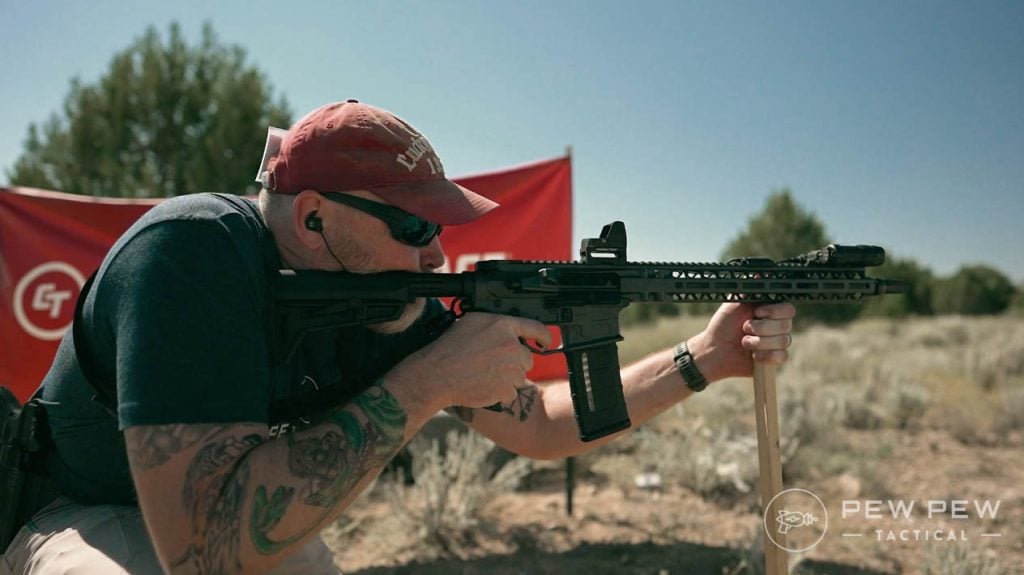 "The spirit of this event is to designate a day that we, as a nation, recognize, celebrate and do our part to secure one of the most important rights guaranteed by our Constitution – the right to keep and bear arms," Pete Brownell, Chairman of the Board, said in a press release.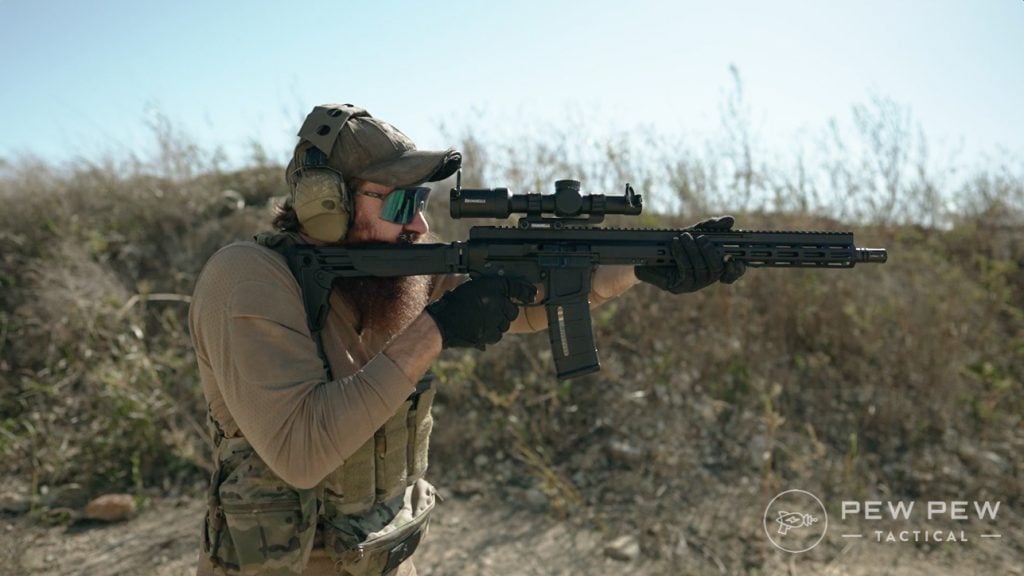 "Many states celebrate the 2nd Amendment independently, and that's a great thing. This event, which we hope continues to grow in size, scale, and scope, is aimed at bringing all freedom-loving Americans together on one day – 2/22 – this year and every year going forward to show support for our beloved 2nd Amendment."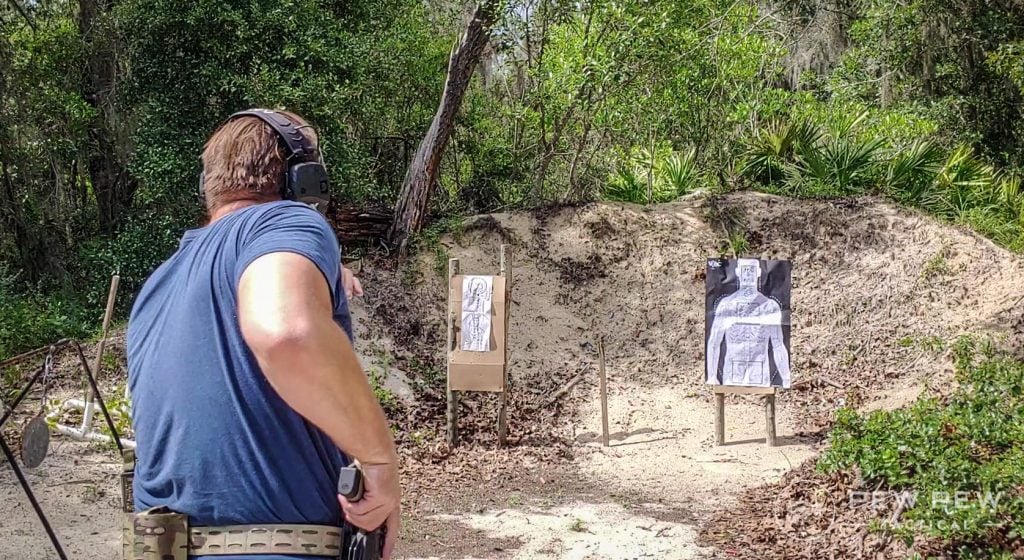 To find ranges near you who are in on the fun, head to Brownells' National 2nd Amendment Day.
What do you think of the headlines above? Let us know in the comments. Also, catch up on other Weekly Wraps or news in our News Category.