Happy Veteran's Day!  All of us at Pew Pew Tactical would like to thank all of our veterans and active duty military for their service.  Today, we are especially thankful for your service and your sacrifice.
From the editorial staff, we'd also like to extend our sincere thanks to all of our writers who've served.  Not only did you serve, but you decided to take some of the knowledge and experience you gained and bring it to Pew Pew Tactical and share it with our audience
It has to be said, that sharing of knowledge helps keep the lights on around here, which is the smallest possible benefit of your service, but one we are also grateful for.
Now, this probably isn't a shock to anyone, but veterans are kind of a big deal in the firearms community as a whole.  Every year, many retailers and manufacturers in our industry like to treat veterans, and in some cases non-veterans, to some pretty awesome special deals on guns, ammo, and accessories.
We rounded up some of the best deals out there and listed them below. Enjoy!
Aero Precision
Aero Precision has some of the best AR-15 Uppers and Lowers, and AR-10 stuff around.  For Veteran's Day this year, they put out a limited run of their build kits, each finished in a nice Cerakote for each branch of our armed forces (except Coast Guard, sorry folks).
Editor's Pick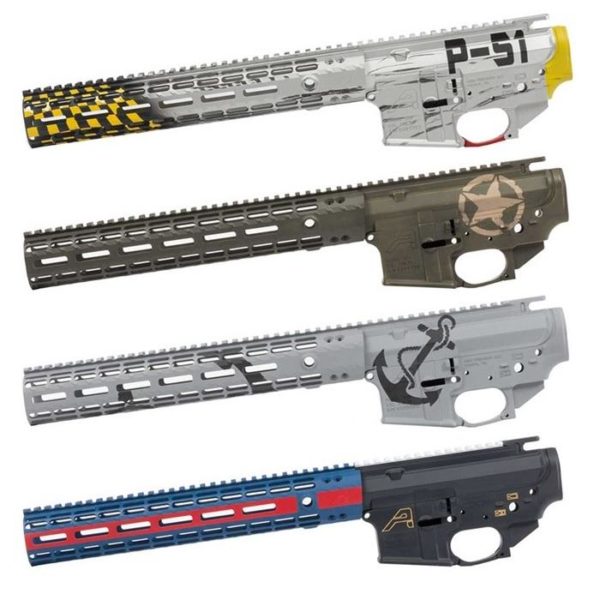 Aero Precision Military Builder Sets
Prices accurate at time of writing
They are also doing 10% off site-wide all day Sunday.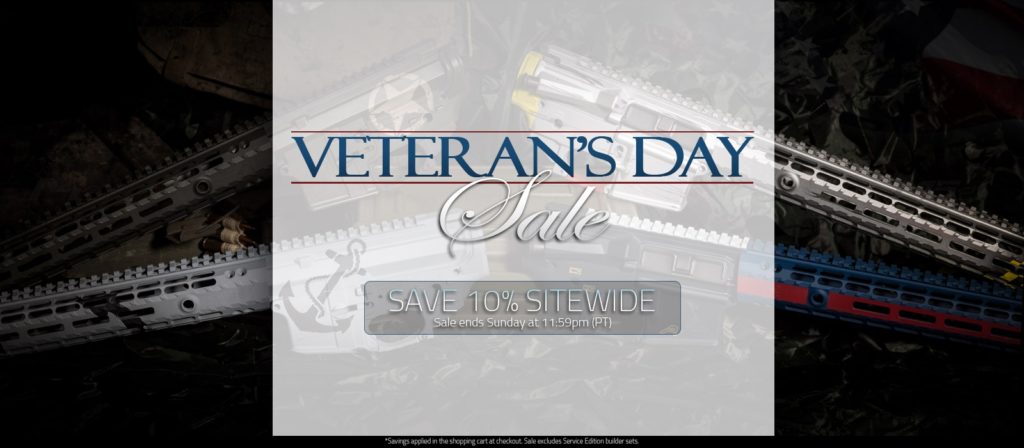 Editor's Pick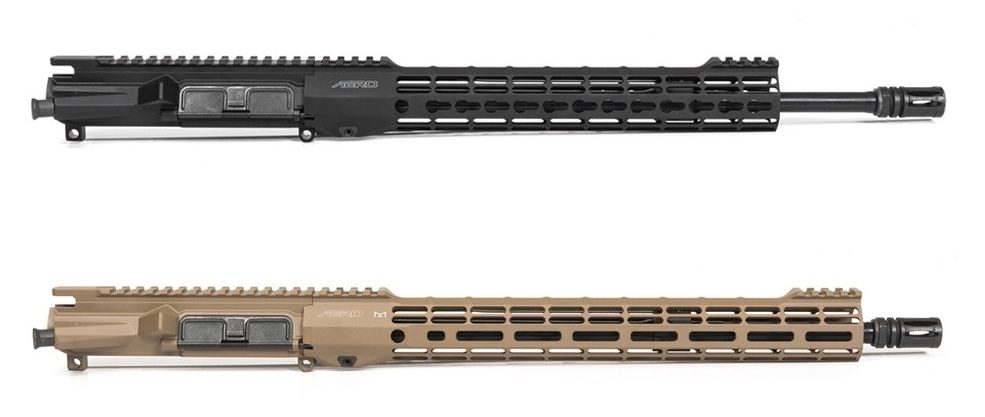 Aero Precision M4E1 16" 5.56 Mid-Length Upper Pencil Barrel (ATLAS Handguard)
Prices accurate at time of writing
They also have my favorite Upper Parts kit on sale, which means you can finally finish that stack of awesome stripped AR-15 uppers you bought at the last sale.
Best Deal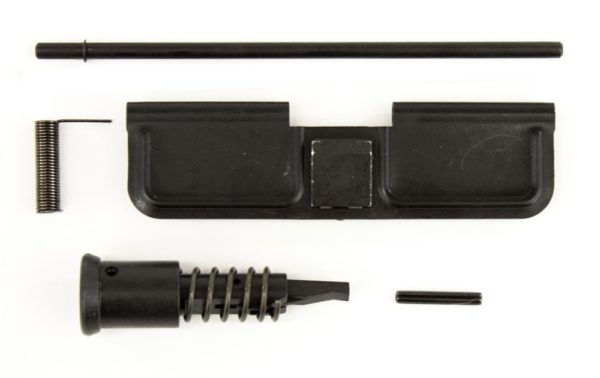 Aero Precision AR-15 Upper Parts Kit
Prices accurate at time of writing
Bear Creek Arsenal
Bear Creek Arsenal makes some excellent rifles and has a number of other awesome products available.  For Veteran's Day, they're doing a pretty sweet giveaway for all former and active-duty military.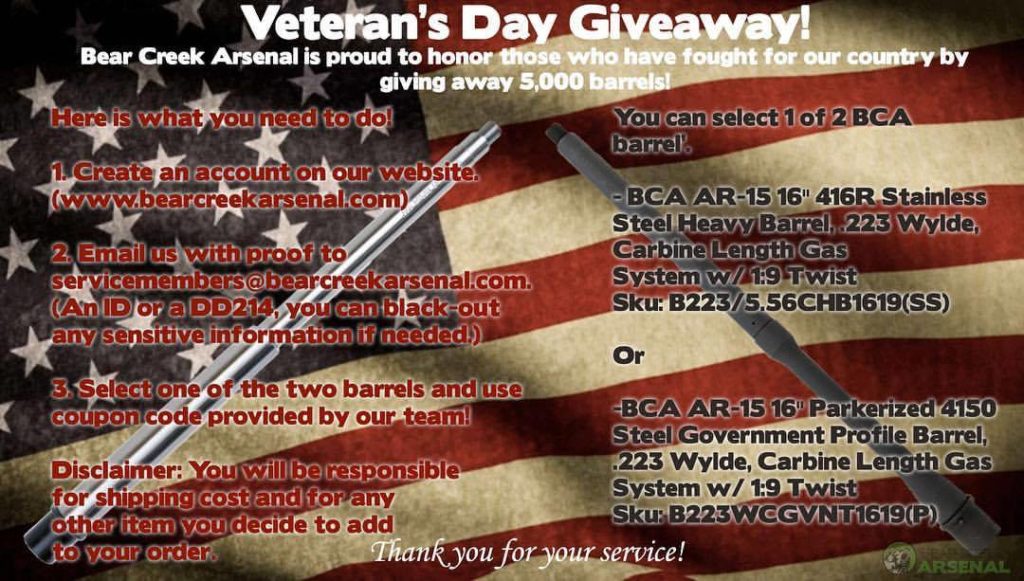 Brownells
Brownells is already a veteran owned company, so you know they're going to roll out some good stuff.  In addition to sales, they're donating 5% of all sales through Sunday to the Special Operations Wounded Warriors.

They also have a 30% off Veteran's Day weekend sale on my personal favorite AR competition triggers, the ones made by Geissele.  I love these triggers, and if you shoot competitively, you will too.
Finally, you can use code: M7r for free shipping on anything over $49.00.  I used it to pick up some more Pelican cases.  You can never have too many Pelican cases.
Editor's Pick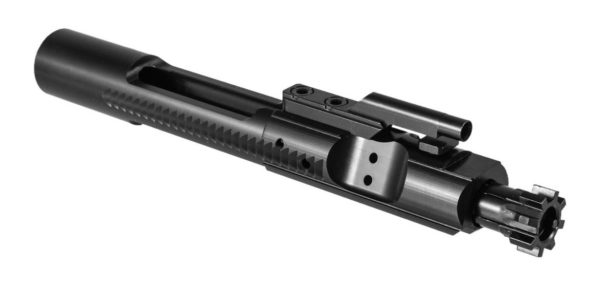 Brownells M16 5.56 Bolt Carrier Group
Prices accurate at time of writing
Cabela's
Cabela's actually has a number of sales going on right now.  First up is their military appreciation sale:

Through the end of the weekend, anyone with a military ID can take 5% off firearms, and 10% off everything else.  That's 10% off the already marked price, which is awesome because they are also running their pre-Black Friday sale up to the 22nd.

They have Federal  .223/5.56×45 on sale right now, which means if you're military you can take that extra 10% off AND get that sweet $.05/round rebate as well.  As a humble, yet dedicated gun scribe, I have to stretch my ammo budget as far as I can.  Which is why I bought this…can.  Of ammo.
Shut up, I know.  Here's the ammo.
$.05/Round Rebate Available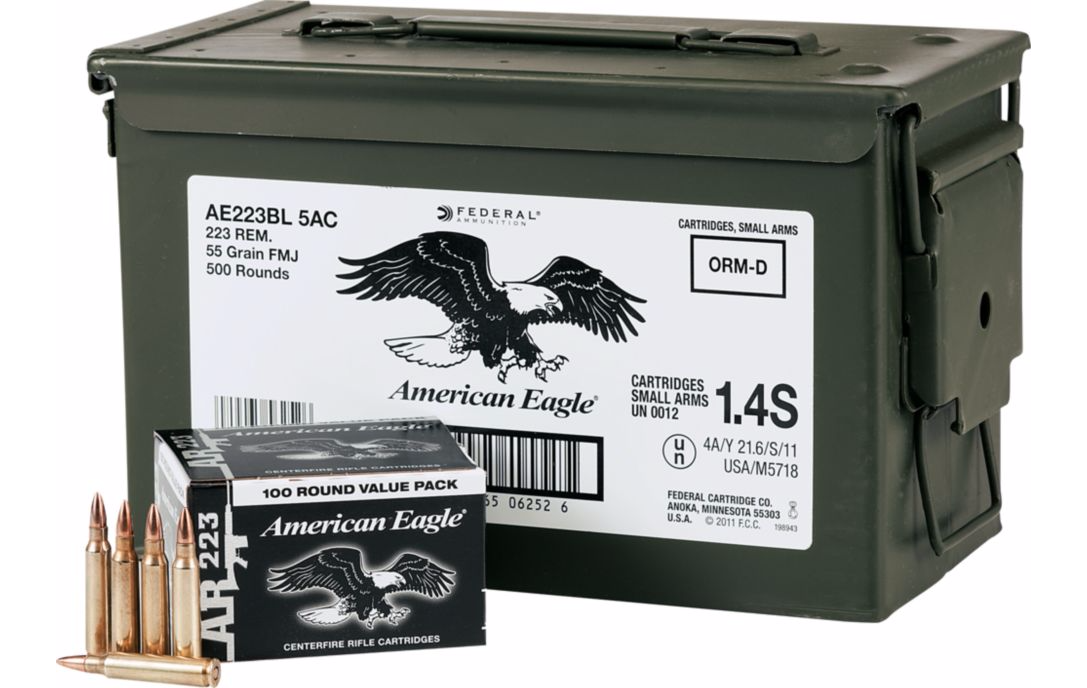 Federal .223/5.56 Ammo Can - $.05/round Off
Prices accurate at time of writing
They also have a sweet deal on $175 off the excellent M&P Shield (well, $100 off and $75 back as a Cabela's gift card, but if you're anything like me you'd probably end up spending $75 at Cabela's anyway the next time you go in, so it's money saved in the long run.
Editor's Pick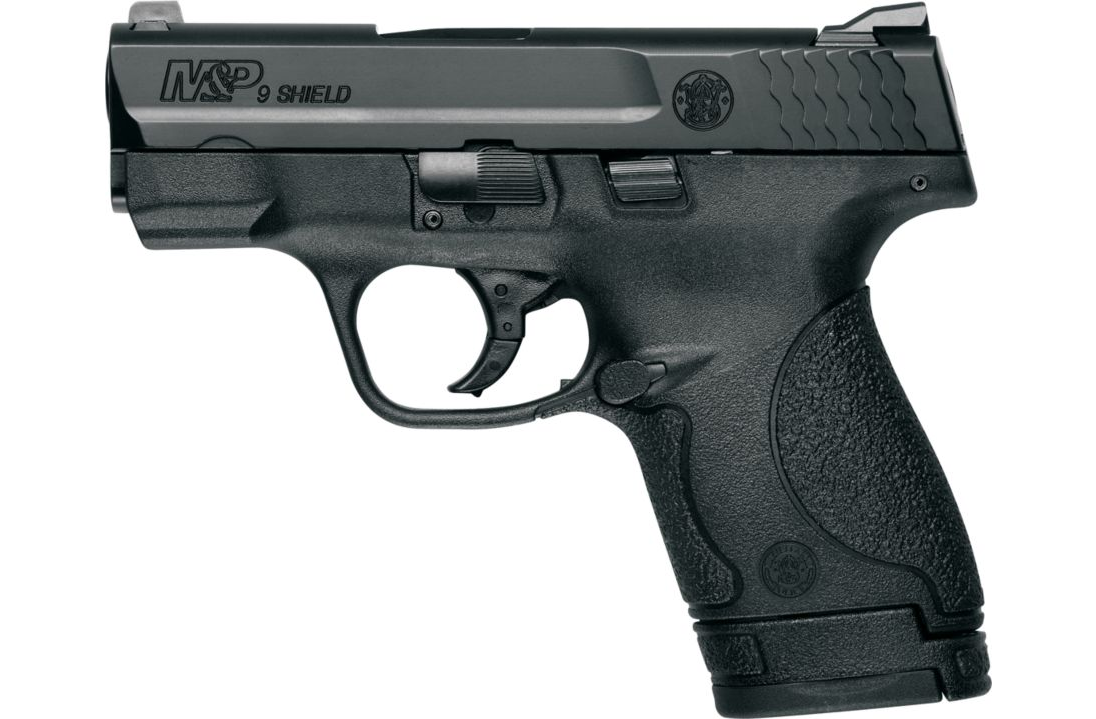 Smith & Wesson M&P9 Shield
Prices accurate at time of writing
Optics Planet
Optics Planet has a number of things going on this weekend.  On top of their Holiday Gear Sale they are also doing a really awesome sale for military members.  Anyone with a military ID can take advantage of up to 30% off scopes, gunsmith equipment, bore sights, spotting scopes, and more.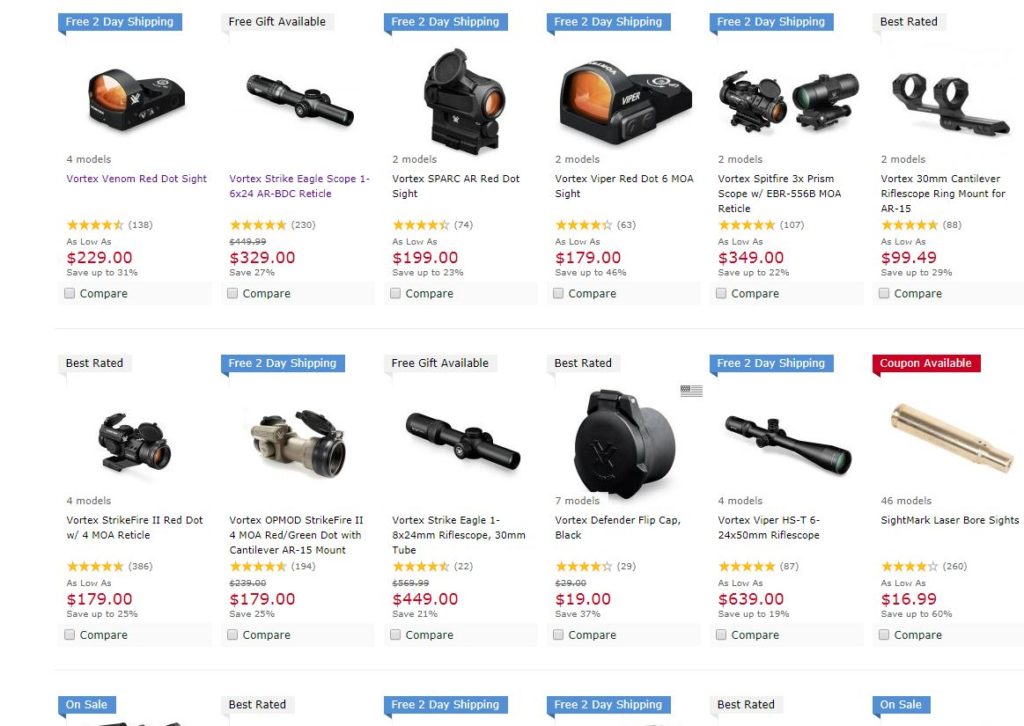 You can also check out their care package program for veterans and active duty military, Operation Gift.
For a limited time, if you buy any of the products on the Operation Gift page, some of the proceeds will go towards sending care packages to members of the military, and if you buy from the listed brands, the donation amount will be increased 10x.  Beyond that, you'll be able to pick a small gift to be included in the care package.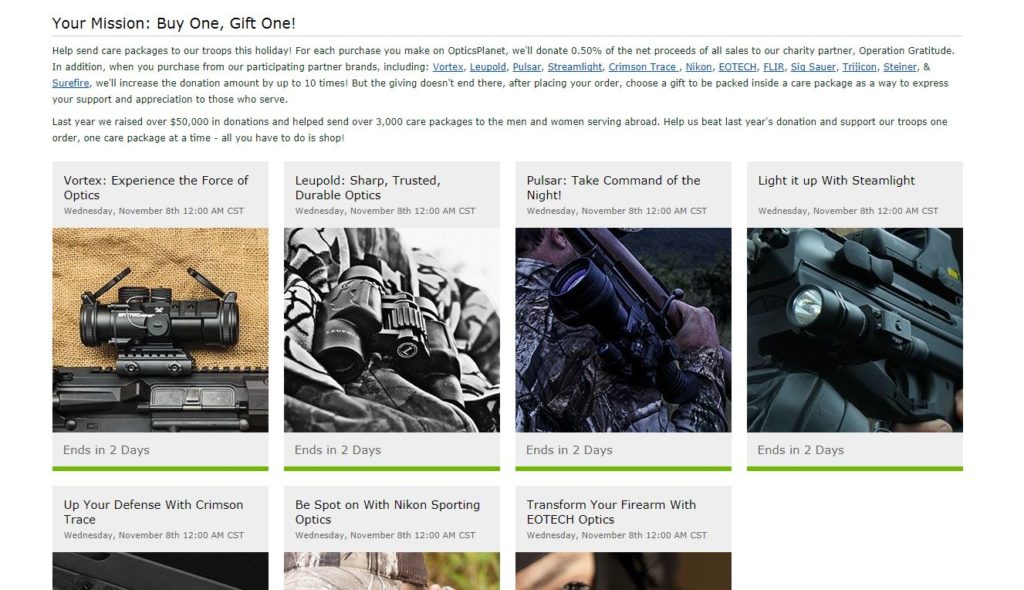 Last year, Optics Planet raised over 50k and send three thousand care packages out, and they're pushing hard to beat that this year.  So spend, spend till it hurts.  Its for a good cause.
That's about it for this one.  Remember that most of these deals are good for several more days, and some are good all the way to Black Friday, so be sure to check them out if you're looking for a good deal.  Thanks again to all our Veterans, and may God bless.