Survival gear is a topic on many of our minds, but finding the good stuff in a sea of cheap knockoffs can be a real uphill battle.
But there are a few brands out there that honestly believe not only in their products but also in being prepared and the mindset that requires.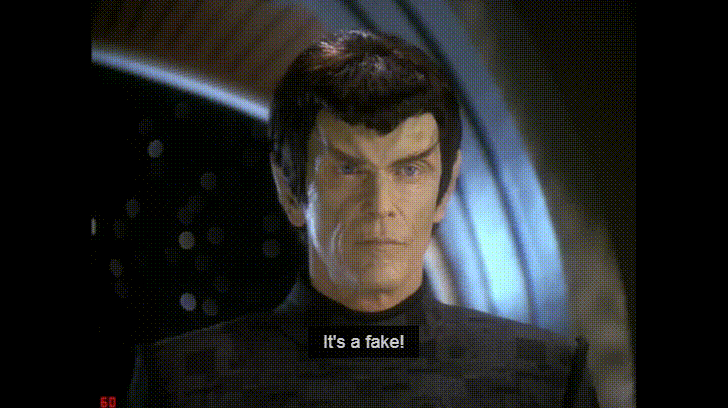 Surviveware makes some outstanding first aid kits that we've come to trust and love, and their new Responder 72-Hour survival backpack has a ton to offer.
So let's take a look at the pack, dig into its contents, and talk about whether it's worth adding to your survival plan.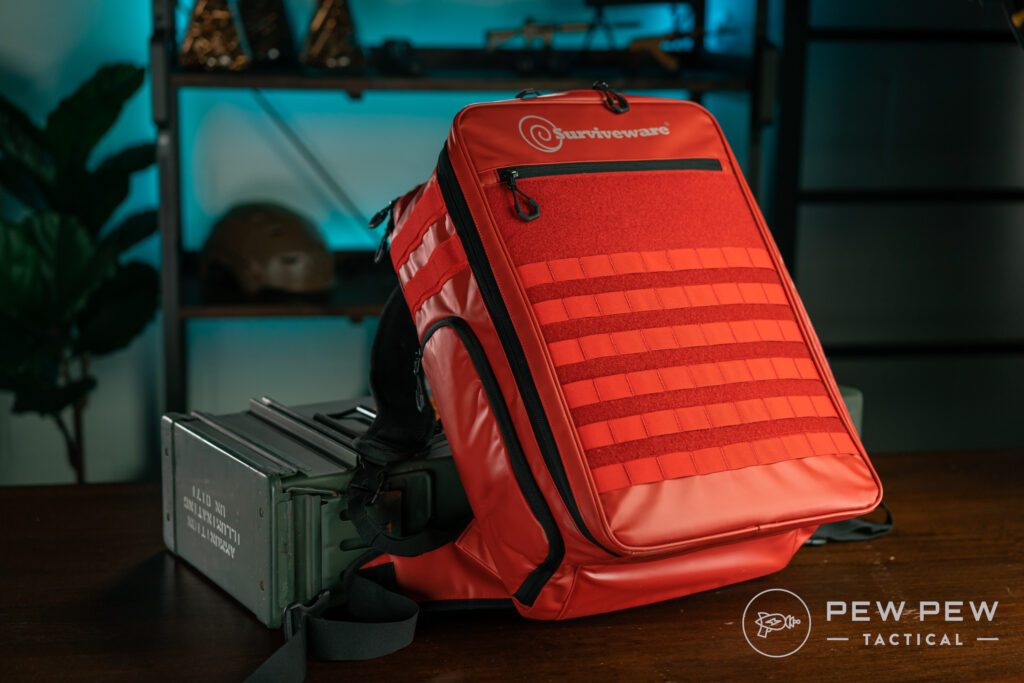 Table of Contents
Loading...
What Is The Responder
This is a survival bag, period. It's designed so that two people can live out of it for at least 72-hours.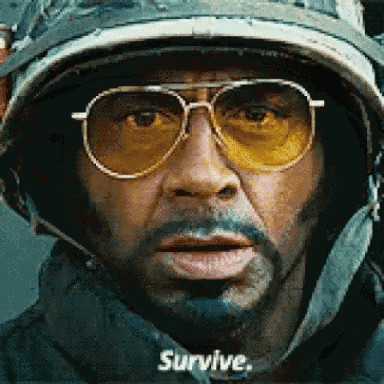 You could use this as a Go Bag on its own or you could keep this as an emergency bag like in a truck or hunting cabin.
It's heavy, it's not fashionable, but it is built like a tank and is meant to keep you alive.
300
at Surviveware
Prices accurate at time of writing
Prices accurate at time of writing
Stuff Included
The Responder is divided into three sections: personal, food, and water. You also get a load of stuff that doesn't fit into those smaller sub-bags but is instead meant to be carried in the webbing on the inside of the pack.
The pack also sports a pretty solid Surviveware first aid kit.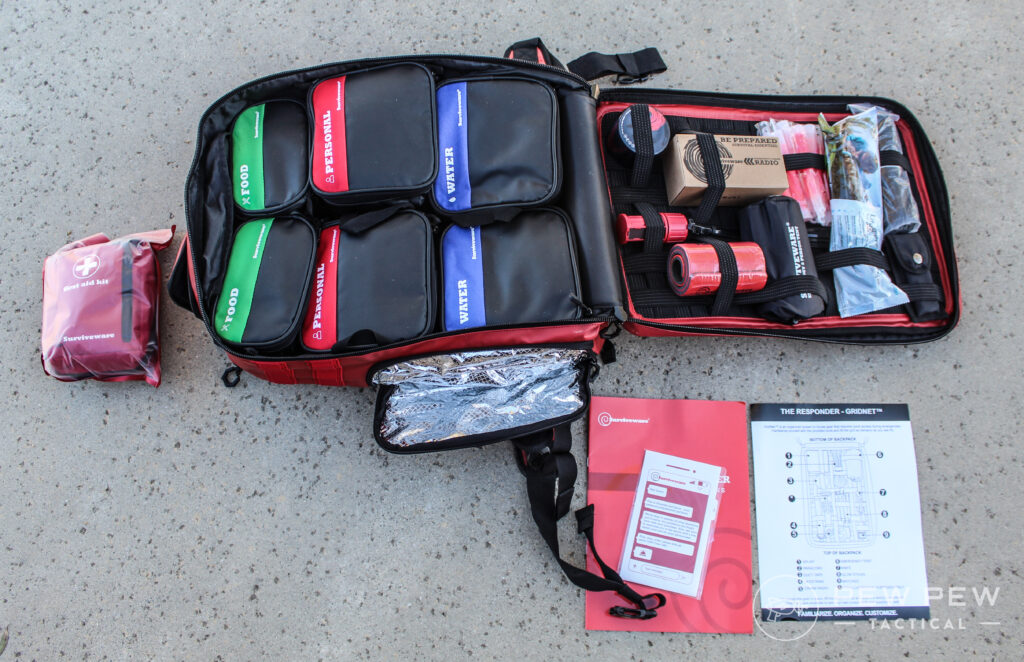 In the webbing comes a folding knife with glass breaker, chem sticks, paracord, 2-person tent, LifeStraw, zip-ties, Solar/crank-powered radio/flashlight, folding splint, storm matches, and duct tape.
Personal
Two "personal" bags are in the kit, inside you find a solid set of stuff including a poncho, wet wipes, feminine hygiene, ski type goggles, face mask, whistle/compass combo, sleeping bag, and waste bag.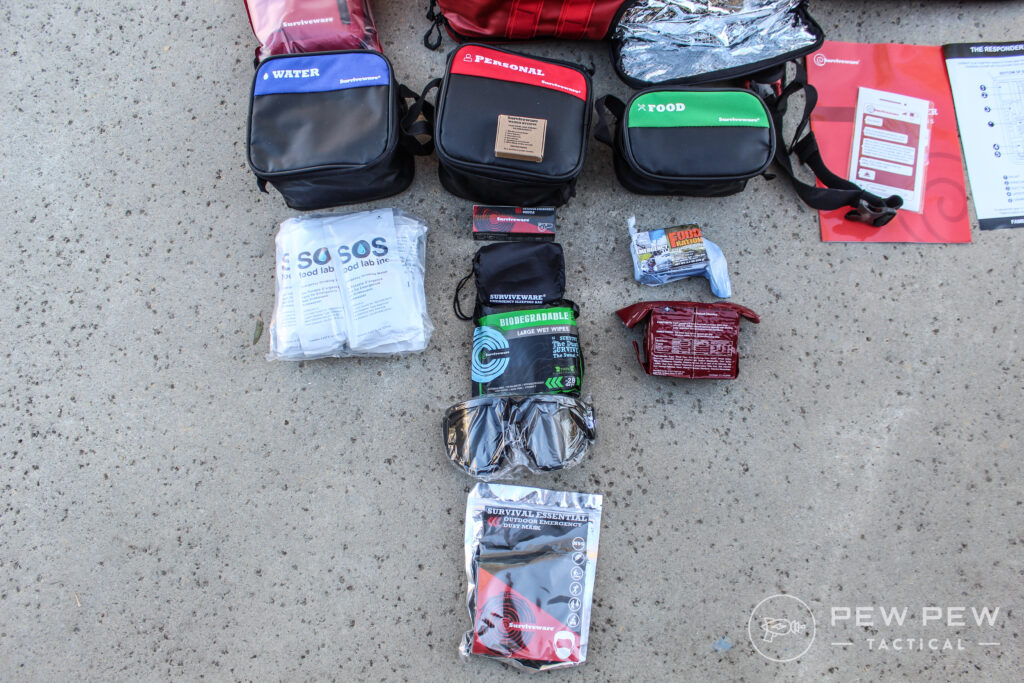 Food
Very basic but high quality, SOS ration bars. These are calorie bricks — they taste like sadness but these will actually keep you alive.
While most people will have no problem eating these to keep alive if you have food allergies, you might want to check the ingredients first. These do contain wheat and coconut.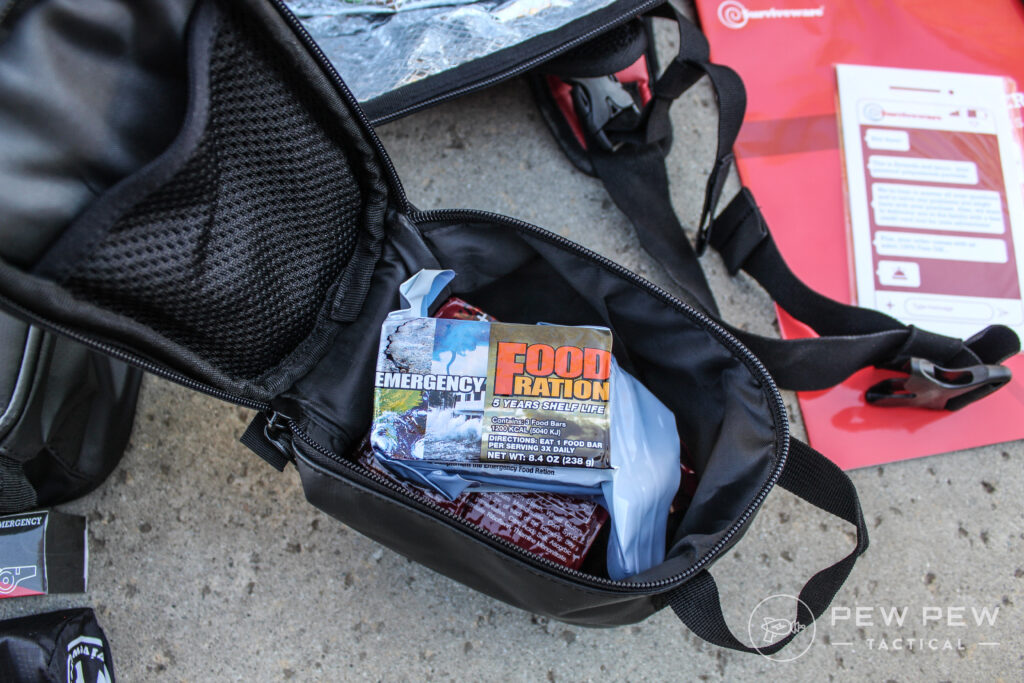 They're no MRE, but they're small, packable, easy to eat, and will keep you going.
Shelf-life is listed as 5-years, so if this backpack is kept long term make sure to mark down when to replace them.
I use SOS rations in my personal Go Bags also, I usually keep them for about 4 years and then donate them. This gives them a chance to be used before going off and keeps my rotation consistent.
Water
Purified drinking water in bags. Not much else to say about that.
You also get a LifeStraw in the backpack…but only 1.
Range Report
As dedicated as I am to great reviews, I didn't take this bag out into the bush to live off of for 3 days. But I did use each item that needed to be used. And I went through the pack in detail.
After digging through the pack and adding a couple of items of my own, I've been carrying the bag in my truck for the past couple of months as my main emergency bag.
This has been with me for several multi-day road trips covering a couple of thousand miles of mountains and desert.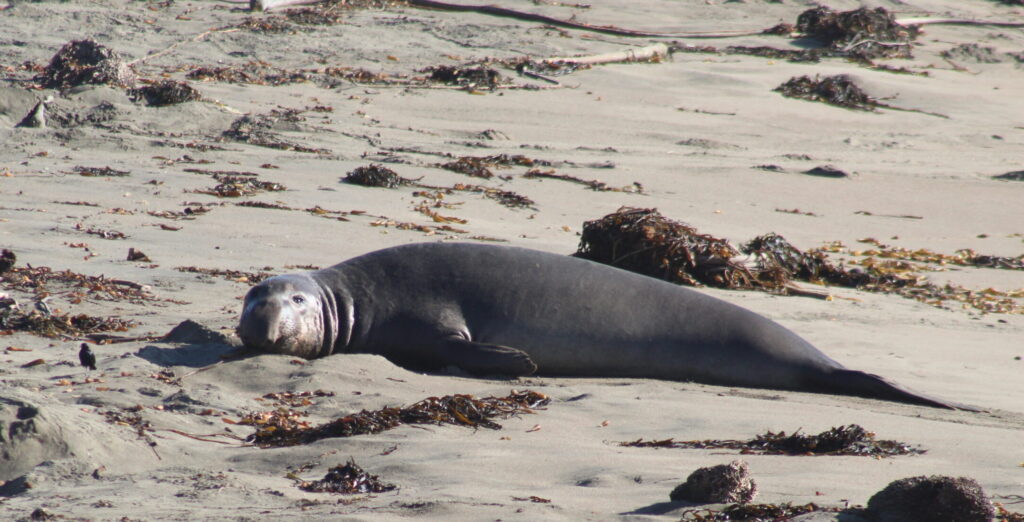 I plan to keep this bag in the truck for a cross-country trip in 2021.
I honestly trust this pack.
Quality
What really stands out is how good everything actually is. With most packs like this, you might get one or two solid items, but the rest is cheap and questionable.
Surviveware has actually done this kit right.
Everything in it is well made with the right materials. Some of it, mostly the critical items, are name brands too — such as the SOS rations and the LifeStraw.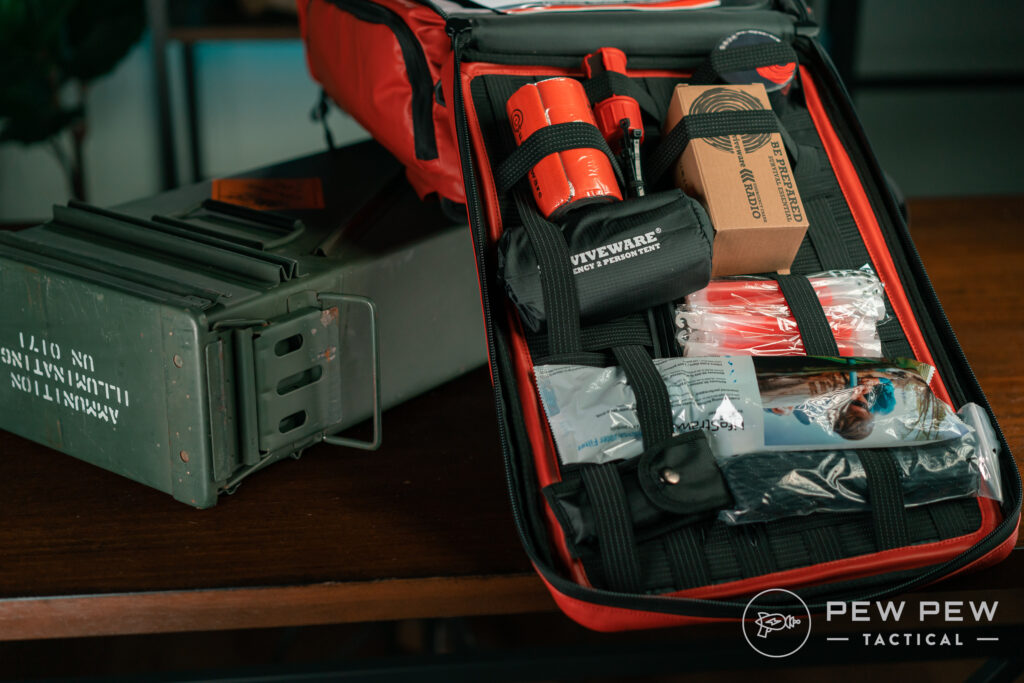 While the rest is Surviveware branded, they clearly spent some real time and effort making sure the gear carrying Surviveware's name is good stuff.
The knife is actually sharp right out of the box, like shave arm hair sharp — and it's solid. Between it and one of my ka-bars, I would honestly feel safe with either one.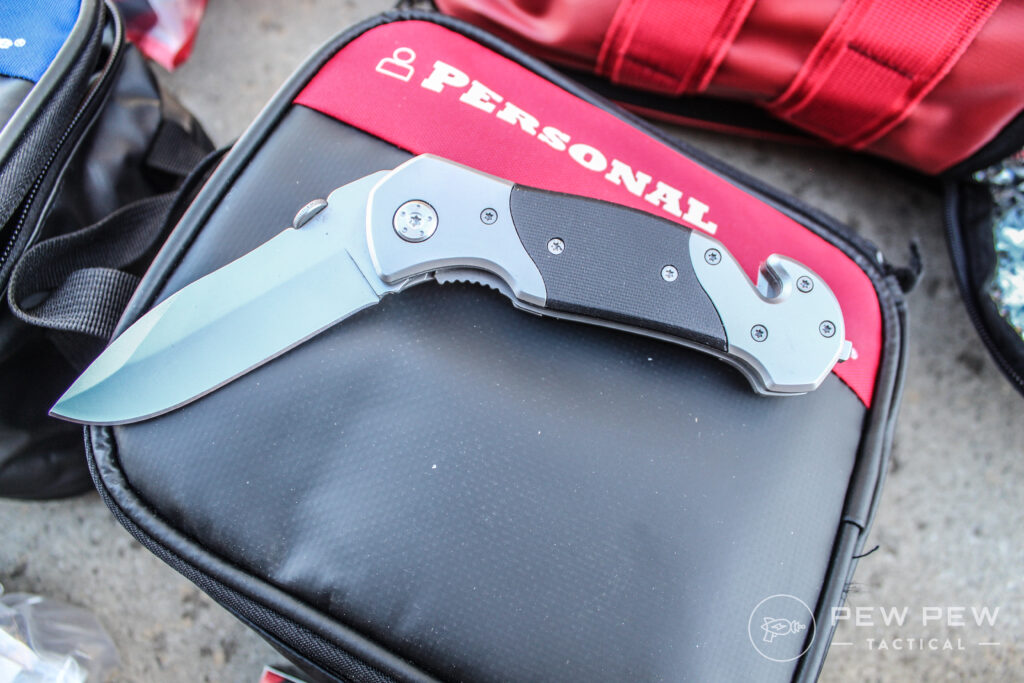 Storm matches are also very well made. I put the Surviveware ones next to my Zippo brand storm matches and I can't tell the difference.
Out of the entire pack, there is only one item that I question — the solar/crank-powered radio/flashlight.
As for the radio, it's great. As a flashlight…this is very dim light. Clearly built to take a beating, I would consider it as a radio first and only a flashlight if I had nothing else.
It's good enough for in a 2-person tent, but I wouldn't want to walk a trail at night with it.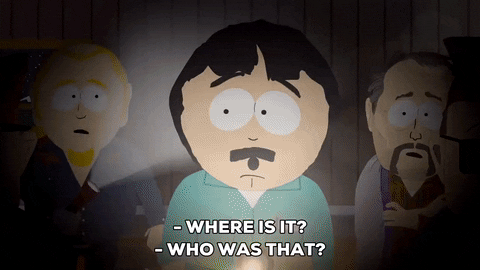 Usefulness
I've seen and used a lot of pre-made packs like this before and most of them I've hated. Most of the time included items are just gimmicks or totally useless.
Surviveware has done a great job of including what you actually need and nothing else.
All of the gear is also very simple and easy to use. The easy stuff is easy and the stuff that takes a little know-how has directions printed on the side that is clear and easy to follow.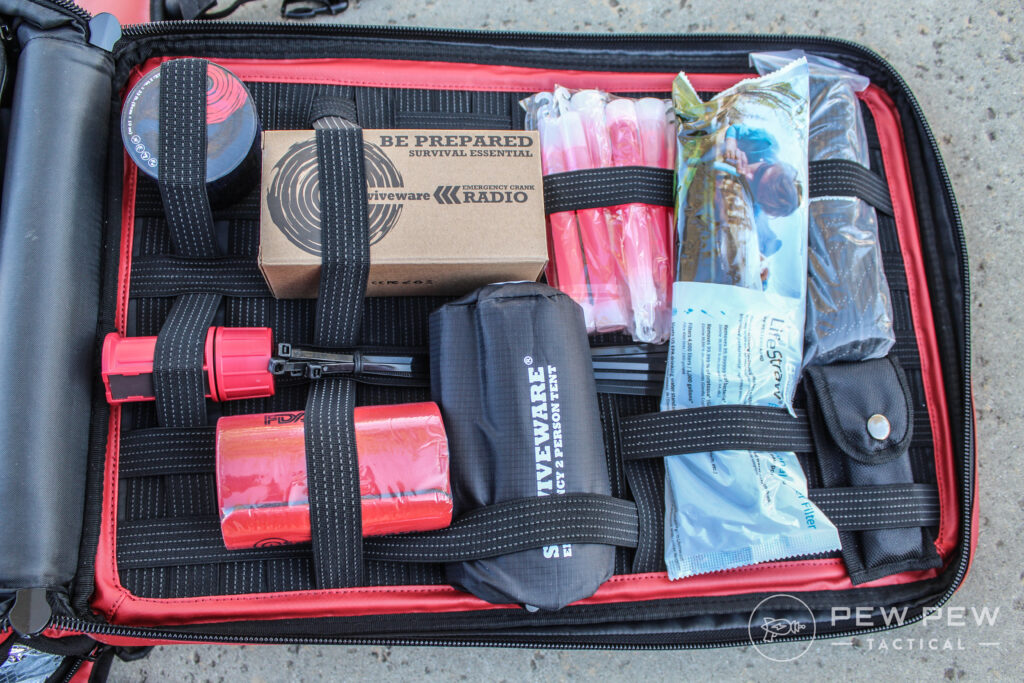 While you really should already know how to use everything you carry, you don't always know who you're going to be with when disaster strikes.
Things like the splint and the LifeStraw have nice large pictographs that make it as idiot-proof as possible to use.
They even include some small Ziplocs in the first aid kit so that you can add personal medication to the pack.
And the booklet that comes with the pack is great not only for instructions, but also for writing notes, making plans, and more.
Critically Missing
As well-rounded as the Responder is, I personally feel a couple of things are missing that I would have liked to see included in the base pack.
To be clear, though, Surviveware designed the pack so that you could add your own kit. There is molle webbing on the outside and room on the inside for more stuff.
I really like that feature.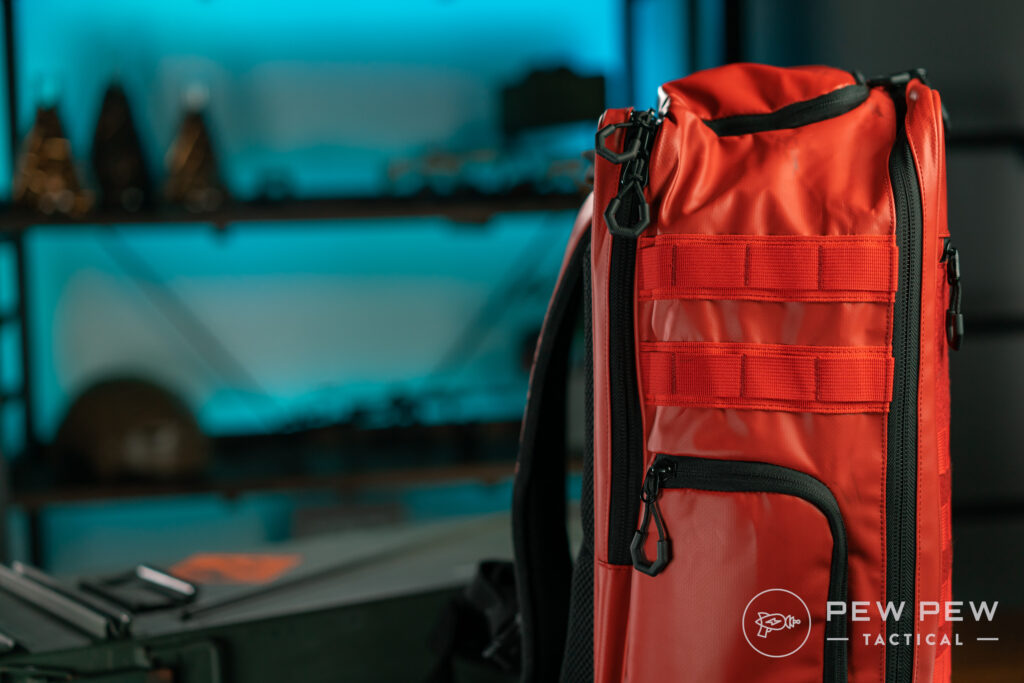 But personally, I would have liked to seen at least a tourniquet and a proper flashlight added.
Okay, so literally as I was writing this — I went into my Responder to double-check that there wasn't a tourniquet hiding in the first aid kit (there wasn't). As I opened the first aid kit though, I found a coupon for a free tactical flashlight.
No shipping, no cost, just text a number, and Surviveware will send it.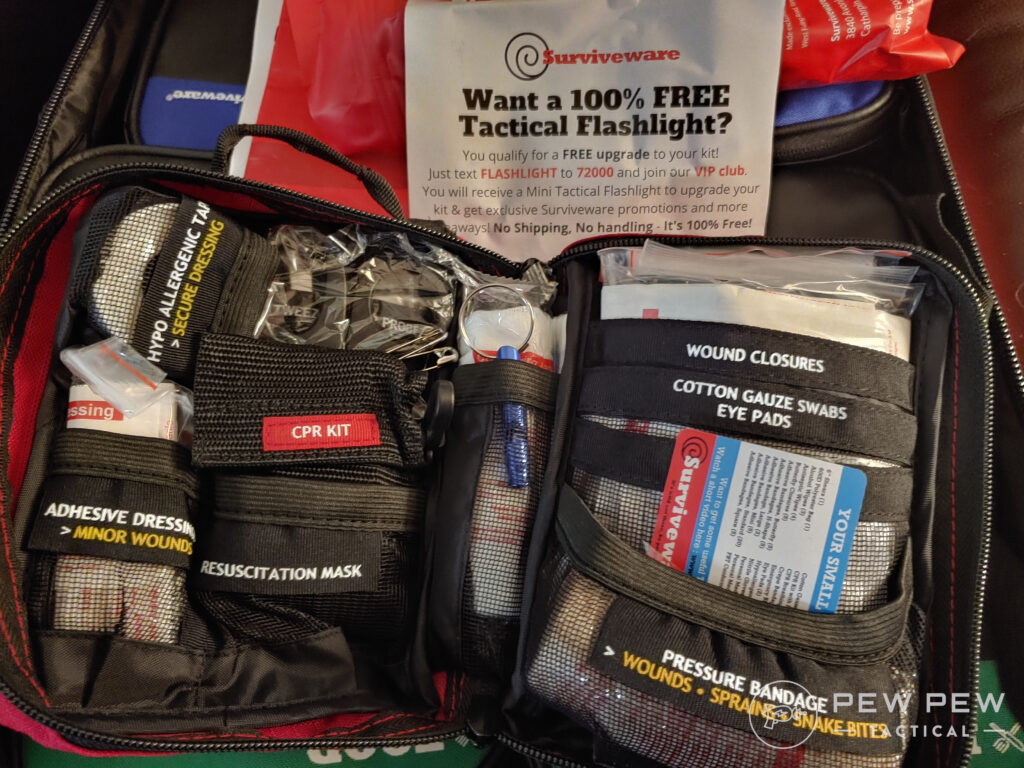 They hid this coupon in the first aid kit, in a heavy-duty Ziploc, in the first aid kit pouch of the backpack.
As much as I deeply disapprove of gatekeeping a critical item like a flashlight behind a marketing grab coupon, I'm more annoyed that they hid it in a Russian nesting doll for people to find.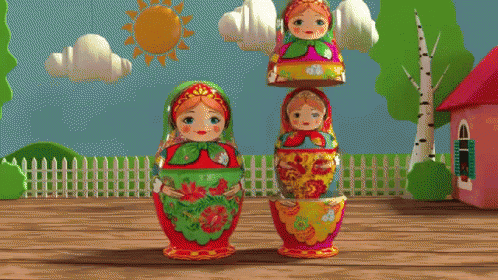 However, at least technically there is a flashlight… as long as you can find the coupon and don't mind waiting for it to arrive.
Personally, I'm still going to just throw my own flashlight in the pack.
Personally, I Would Add…
Since the pack is designed for you to add your own extras, these are what are going in mine.
As you might have guessed, a flashlight and a tourniquet are at the top of the list. My go-to TQ is the CAT7 from North American Rescue.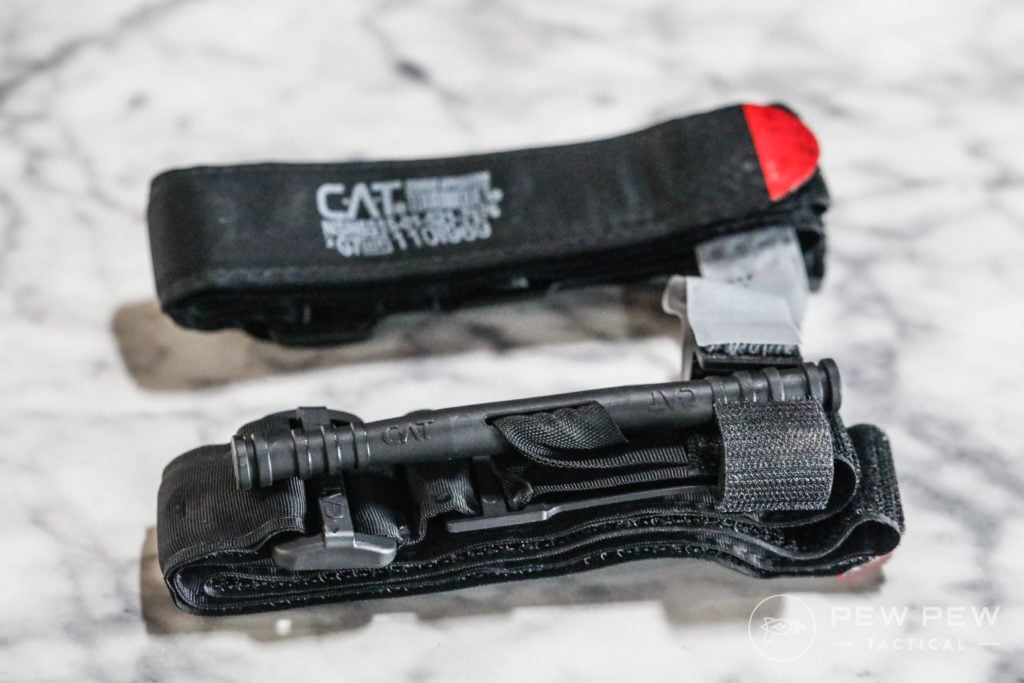 For a light, I like the Streamlight Pro Tac HL-X. This is the same light that I have mounted on my HD rifle, for the backpack I have the handheld version.
It's robust, 1,000 lumens, high/low/strobe output, and takes CR123A or 18650 batteries.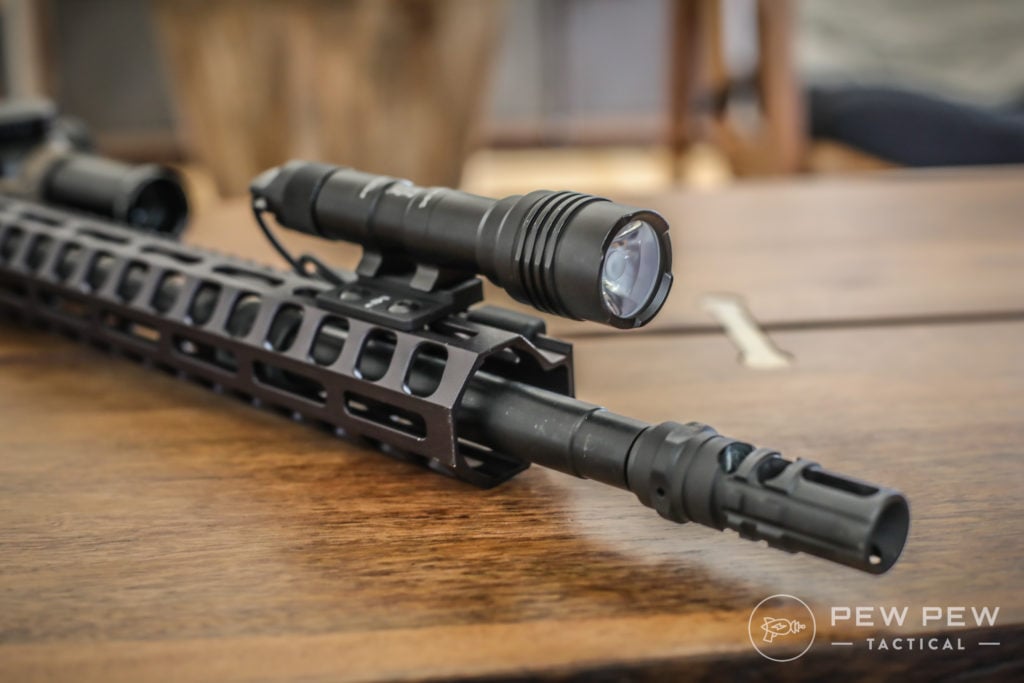 I would also beef up the water and food sections a little. First off, an extra couple of SOS rations never hurt.
Next some purification tablets for water treatment. Finally, some snacks that don't taste like sadness.
9
at Amazon
Prices accurate at time of writing
Prices accurate at time of writing
As great as the SOS rations are for keeping you alive, they honestly kind of suck to have to eat. After a long day of whatever badness has happened so that you're living out of a backpack, there is nothing morale-boosting about calorie bars.
Some trail mix, some freeze-dried anything, just something with some flavor if for no other reason than to help make you feel better at the end of the day.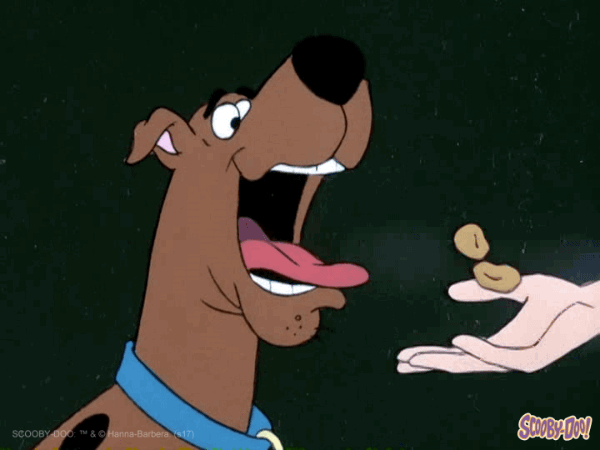 My pick is Mountain House, their freeze-dried food is pretty good and has a freaky 30-year shelf life.
I switch out my freeze-dried foods when I replace my calorie bars, but it's nice to know that it can last so long.
8
at Amazon
Prices accurate at time of writing
Prices accurate at time of writing
Just to bolster what is already in the pack, I'm also adding a second knife and an extra IFAK. You can never have too many IFAKs or knives.
While a folding knife is great and the one that comes in the pack is solid, I still want a nice fixed-blade knife that I can use for chopping.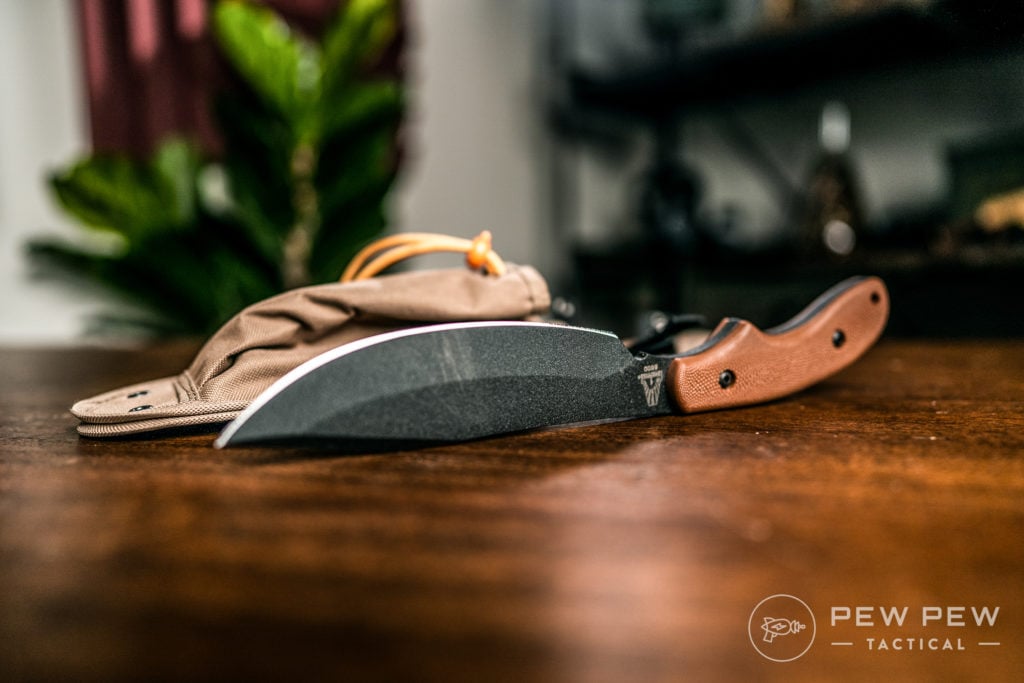 Since this bag is already heavy, I might as well go large so I'm using my Ka-Bar Potbelly as my fixed blade.
The IFAK is one of my self-made ones, you could also just get an extra first aid kit or two from Surviveware and be very well off with that.
55
at Amazon
Prices accurate at time of writing
Prices accurate at time of writing
I don't use any personal medications, but if I did I would add those to the first aid kit. I am adding some over the counter meds like Ibuprofen, Benadryl, antacids, Neosporin, and Imodium.
Be careful about what meds you include and check them against your own allergies.
Knowledge Is Power
As great as the Responder is, I cannot stress enough how important it is that you also know how to use it. Having all of the survival gear in the world doesn't do any good if you can't read a map to get home or know how to stop a bleed.
A great start is our Prepping 101 Guide, but I would also recommend a couple of books like Bushcraft 101 and Wilderness First Aid.
10
at Amazon
Prices accurate at time of writing
Prices accurate at time of writing
That will get you started in the right direction and really get you ready for a Red Cross, REI, or other wilderness survival course.
Conclusion
The Responder Backpack is hands-down the best pre-made go bag or survival bag I've ever seen. Everything about it is top-notch, from the quality of the bag itself to all of the bits inside.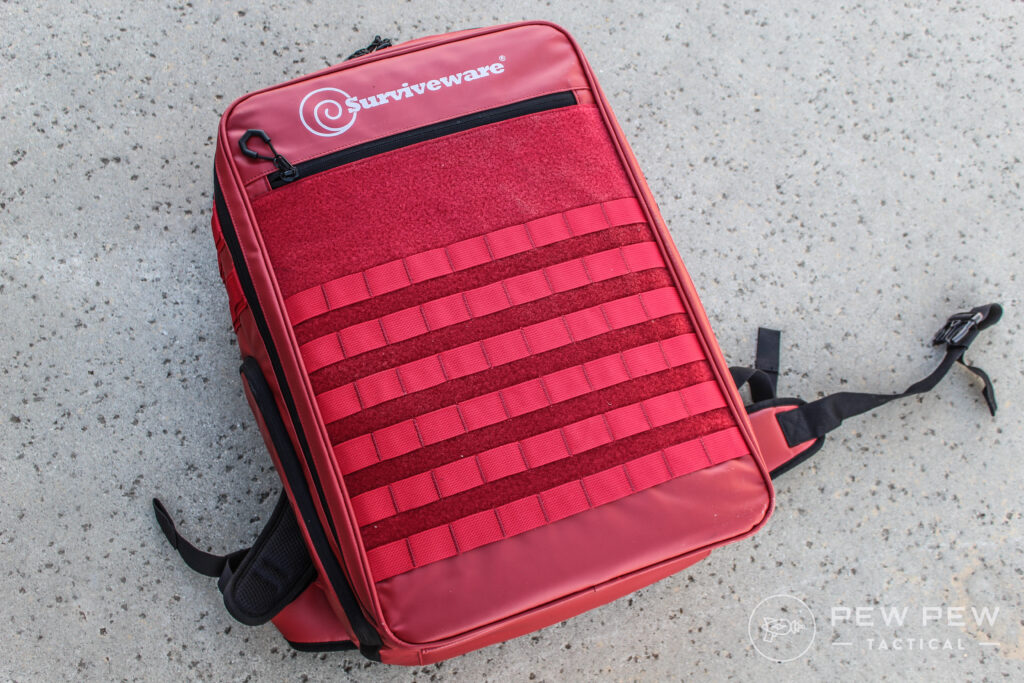 I honestly feel safer and more prepared when I have it with me on a trip.
Add on to it the fact that it has extra room for my personal additions and this is truly one awesome pack.
300
at Surviveware
Prices accurate at time of writing
Prices accurate at time of writing
If you're looking for an all-in-one Go Bag option, something to keep in the truck, store away at your cabin, or keep in the closet for when the worst occurs then I wholeheartedly recommend the Surviveware Responder 72-Hour Backpack.
Did you build or buy your go bag? Anything else you'd add to this one? Let us know in the comments! Take a look at Surviveware's other kits in our [Hands-On Review] Surviveware First-Aid Kits! Also, make sure to check out our round-up of the Best First Aid Classes to get proper training.