What's the most useful tool in the world?
If you answered "A fully charged smartphone with service" you're probably right.
And if the question is "What is the best tool for surviving in the wilderness?" The answer is still a fully charged smartphone with service…
But a solid knife is a close second!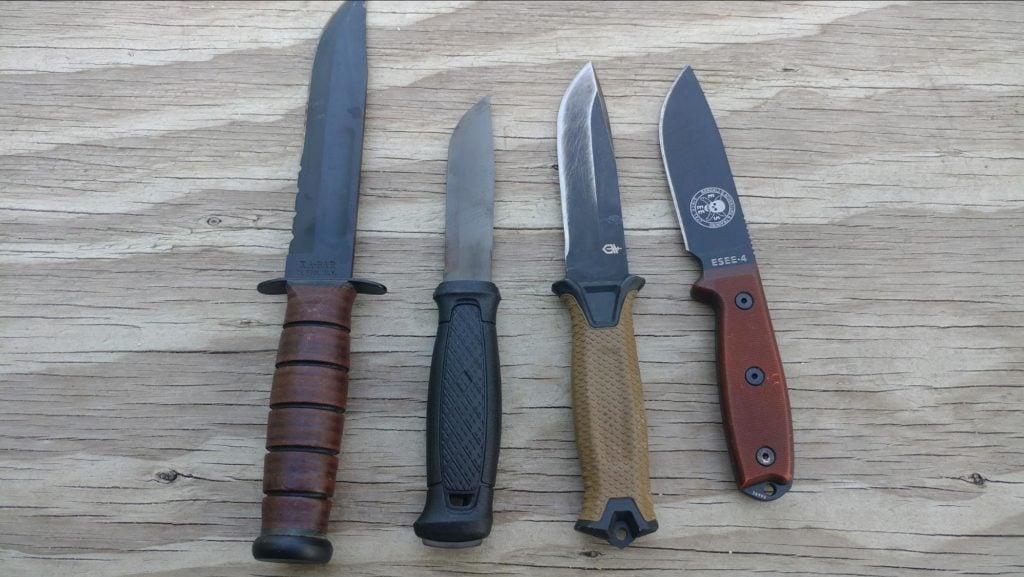 What makes a survival knife? What's a survival knife for? What's the best survival knife?
I'll answer all of them so by the end you'll know the best knife for your end-use and budget.
Table of Contents
Loading...
Survival Knife Tasks
A survival knife is expected to be able to handle a lot more jobs than your average knife. If it can't handle these, it has no business calling itself a "survival knife".
Here are a few everyday tasks your survival knife may be see:
Cutting and Chopping
Of course, there is some necessary cutting and chopping task your knife is going to be called to do. From trimming limbs off trees to clearing a place to sleep.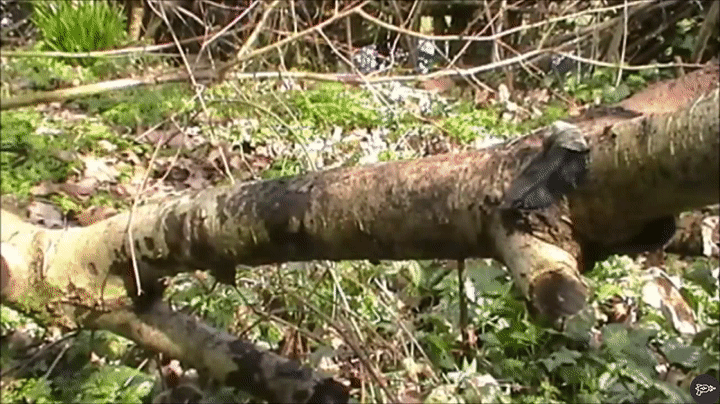 These essential tasks are the most common and simplest tasks out there.
Cleaning Game
You're out in the wild, alone, maybe afraid, but you're hungry. If you got the skills or the luck perhaps you catch a fish, snare a rabbit, or down a deer. What now?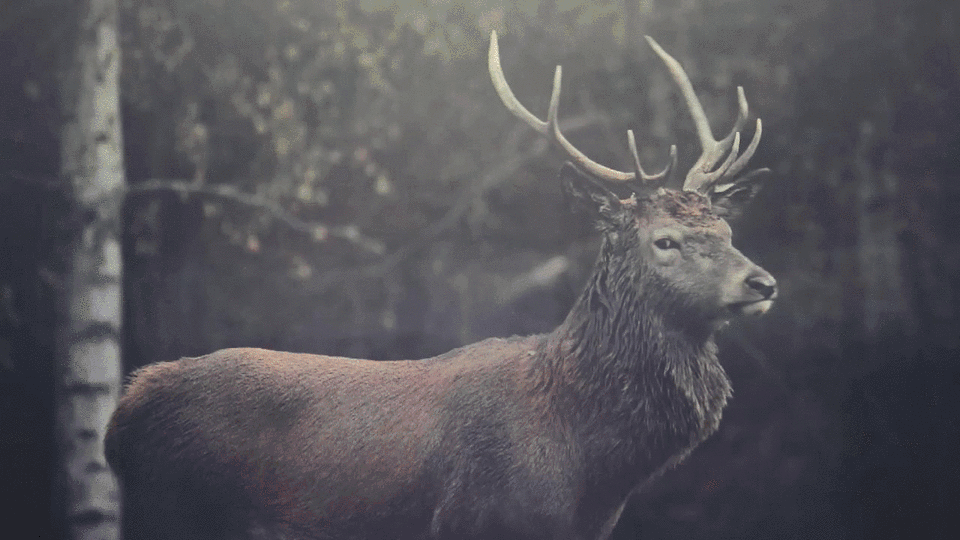 You have to skin that bad boy. A survival knife needs to be able to skin and dress an animal. You need a sharp knife with a good belly to make those precise cuts.
Batoning Wood
Batoning wood is a task where you use a knife and a hammer substitute to split wood. The hammer substitute is often another piece of wood being used to drive the blade through the limbs.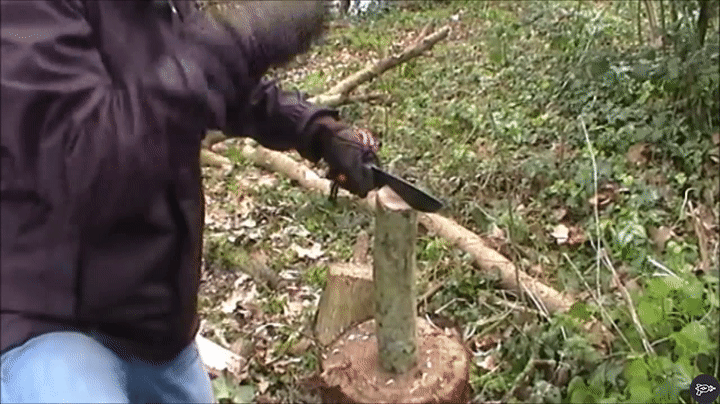 This means you need a rugged and sturdy knife that drives its way through a nice thick piece of wood. Batoning wood is a tough task and requires a sturdy knife.
Starting Fires
You can't cut your way into a fire, but a knife can be used for striking ferous rods that start fires. These rods need a nice sharp spine to create the friction needed to create the sparks required to start a fire.
With these tasks in mind, how do you find a knife to satisfy each one?
Folding or Fixed?
The debate between folding and fixed blades can rage all day, but when it comes to survival knives, there is only one choice. Fixed blades are the way to go for survival knives.
Modern folding blades from companies like Emerson are powerful and durable, but they still aren't the best for survival.
Survival knives can't sacrifice strength, not even an inch, for the sake of convenient carry. We'll start with the first requirement being the knife is a fixed blade only.
With that said I also carry a pocket knife everywhere. Check out our picks for Best Every Day Carry (EDC) Knives.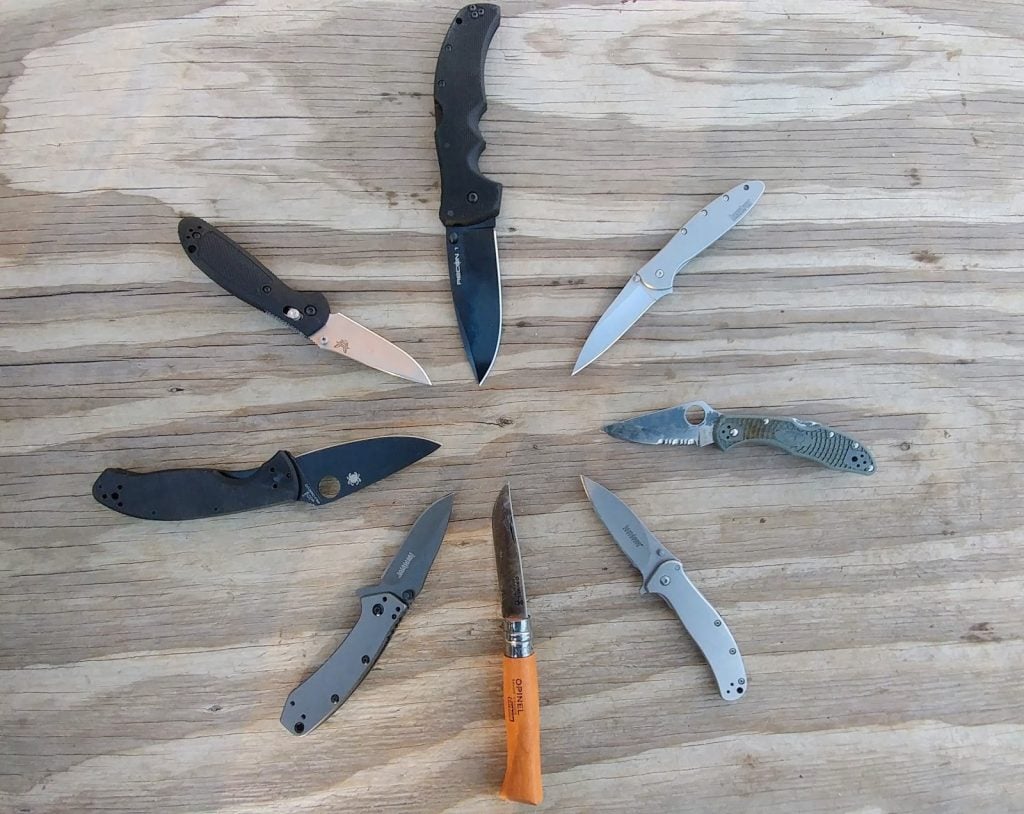 In a survival situation, I'll have two knives…hopefully.
Tang
This is a straightforward one, full tang or go home. Those cute little knives with hollow handles to store fishing gear, flints, etc. are useless. They'll break in half in about two minutes of heavy use.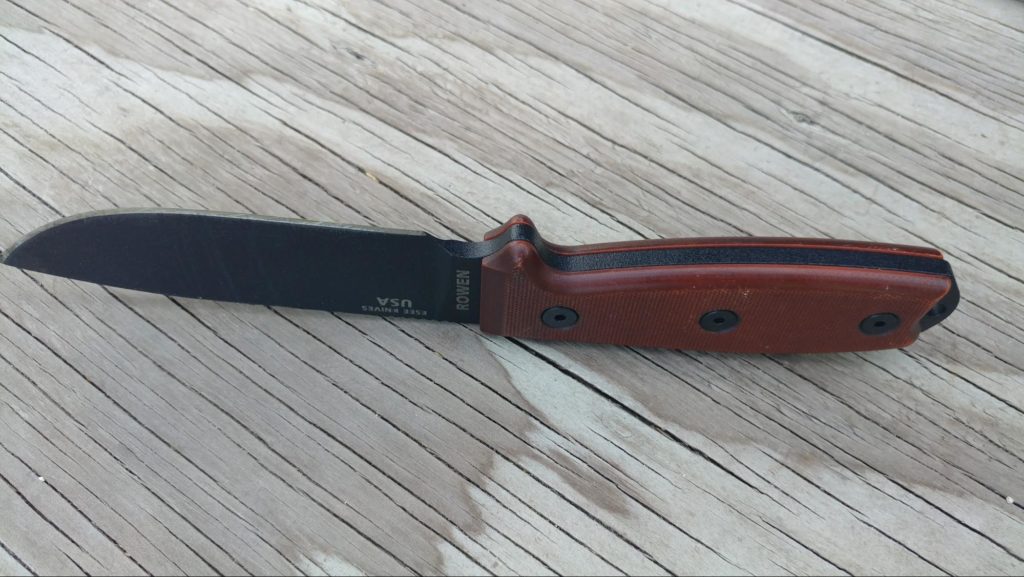 A full tang means the blade extends all the way into the handle. Any fixed blade knife with a partial tang or no tang at all can typically be tossed.
Now, the only exception to this rule is the Gerber LMF 2. The LMF 2 has nearly a full tang, but it stops just before the butt plate to provided insulate protection against stray live wires.
A full tang is the second must have on our survival knives checklist.
Grips
Knives have tons of different grip materials and styles. There isn't a significant requirement I'd give as a checklist for one type of grip or grip material. This is more of guidance on how to choose a good grip on a survival knife.
On a survival knife, you should want an excellent full grip. It needs to fill your hand. This will provide a very comfortable grip and help reduce fatigue when you are working for extended periods of time.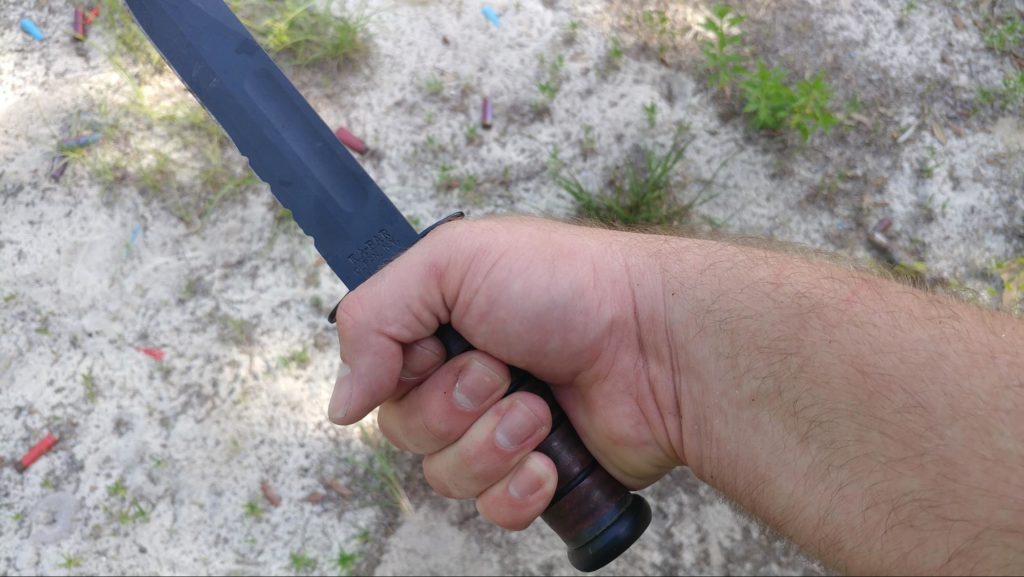 Material wise can be nearly anything. You'll see leather, G10, different polymers, and rubbers. You generally want it to be textured too. You need a sure grip, so the knife doesn't slip.
When blades slip, people get hurt.
You want to be able to hold the knife with a good grip with wet and sweaty hands, or when you might be wearing gloves. Anything too aggressively textured may give you hot spots while you are working.
If you find your grip is too strongly textured, some sandpaper or a file can generally fix that.
It's a fine line to walk. For example, I like my Emerson PUK. It's a great knife, but the grip isn't excellent for a survival knife. The grip is thin and very aggressively textured, and after a while, it starts to grind into the hand.
Blade Features
Defining what your blade should be is another thing that's never going to be set in stone. With so many different knives out there it's hard to say that one is better than the other. Let's talk the pros and cons of various features you'll find on a survival knife's blade.
How long should it be? Why do we always get obsessed with size? Come on guys, quit being immature.
For a survival knife, I'd say go between 3.5 to 7 inches for the blade. Anything shorter is a little rougher for heavy work, and anything longer than 7 inches can become unwieldy.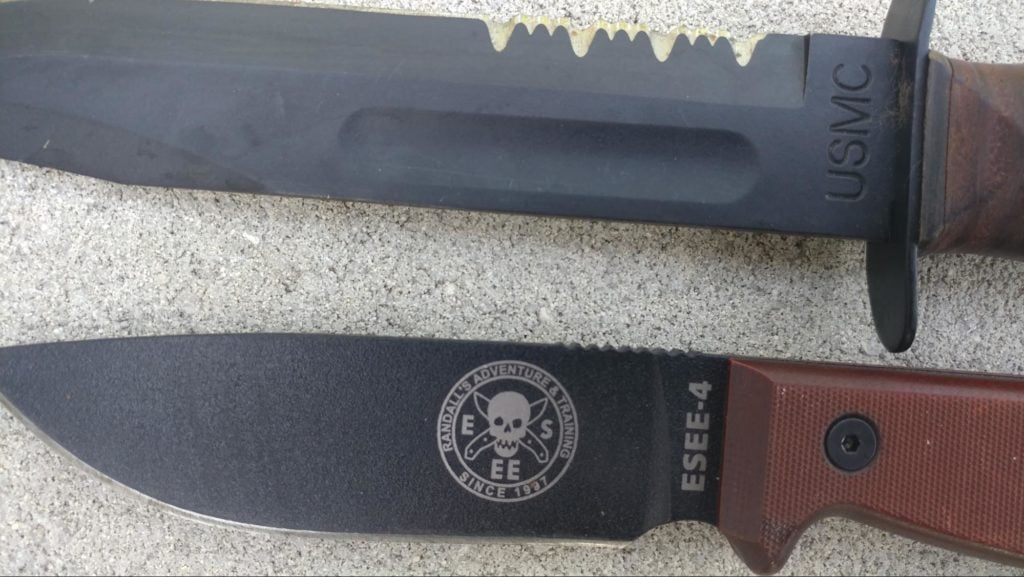 The blade style can range greatly. I prefer a clip or drop point, and they are a bit more versatile. Tanto blades and spear points are okay, but better suited for tactical knives than survival knives.
Should your blade be serrated or straight? Straight edges are a bit easier to sharpen for sure and offer the maximum blade length for making slices and cutting deeply.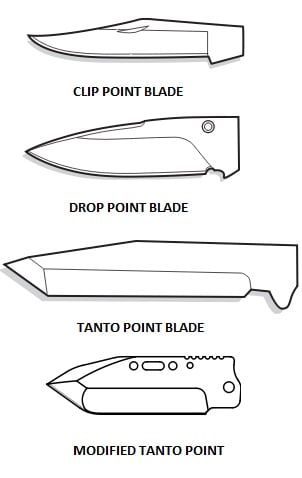 Serrated blades can make chewing through thicker brush much more manageable. However, the edges are a little more challenging to sharpen, and you loose straight blade cutting space.
The Spine is the back of the blade and can be quite crucial for survival tasks. For a survival blade, I like a nice square spine. The square spine makes it easy to strike ferrous rods and sends sparks flying outward.
A square spine is also great for batoning wood since the flat top gives you a better surface for hammering down on.
Steel (Does it Matter?)
Does the blade steel matter? Of course, it does, however, there are so many metals used for making knives it's challenging to say use one over another.
Blade steel is critical, and you should always research what that steel is and its strengths and weaknesses.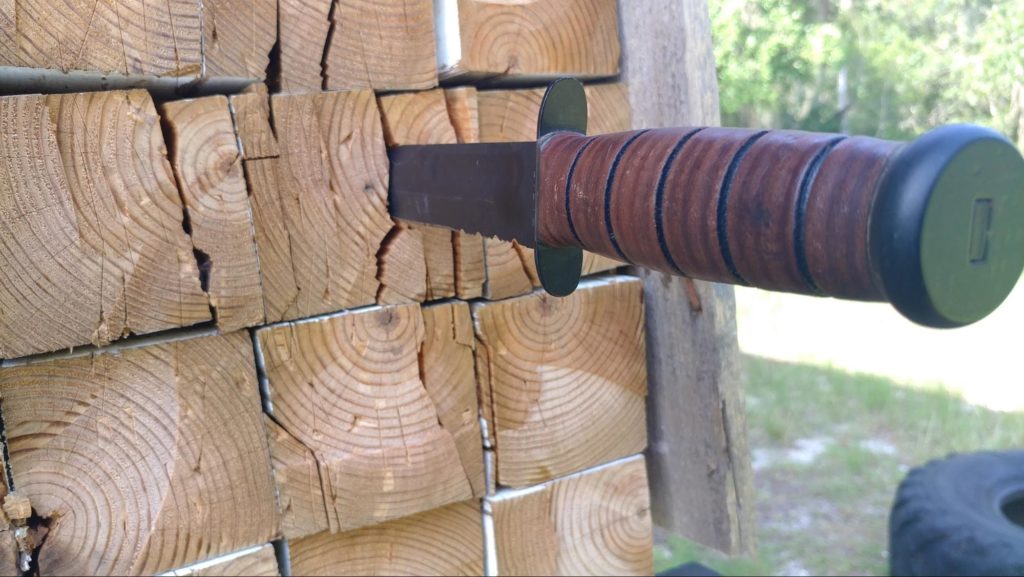 Blade companies use so many different types of steel, and each has different steel that can be only a little different from the next in its composition.
The differences between them are important, but often a little overrated for the average user or even for the survival planer, as long as they are good quality knives.
However, just because you see some random letters and numbers – doesn't mean that is good steel. If you're not sure what steel you're looking at, Google it! You'll find loads of information out there.
Here are a few types of steel that are common and well made that you can trust at a glance.
AUS-8

420HC

154CM

S30V

1095

440c
Stainless Versus Carbon
A good argument to have is the stainless steel versus carbon steel debate. Both have their merits, and I like both, but let's talk a little about each.
Stainless Steel
Stainless steel knives rock when it comes to overall strength and corrosion resistance. They won't rust, chip, or bend very easily. Stainless steel also looks a little sexier.
The downside is that while its easier to sharpen it won't hold an edge as long as high carbon steel.
High Carbon Steel
High carbon steel can be extremely sharp, nearly surgical. They are a little tougher to hone, but they hold a great edge over long and hard work. They are perfect for precise cutting.
The downside is that they will rust faster than stainless steel.
Best Survival Knife
The Gerber StrongArm and I go way back. I've nearly worn the finish off of one of them, so I gladly grabbed another. A full tang knife that comes with partial serration or a straight blade.
Also, sporting a stainless steel blade made from 420HC steel.
Best Budget Survival Knife
53
at Amazon
Prices accurate at time of writing
Prices accurate at time of writing
The blade is also coated with a Cerakote finish that is pretty resistant to wear. However, after years and years of heavy use I've worn mine down significantly.
One of the reasons I love this knife is the handle, it is a glass filled nylon with a rubberized grip. The grip is textured with a series of small diamonds and is soft and comfortable.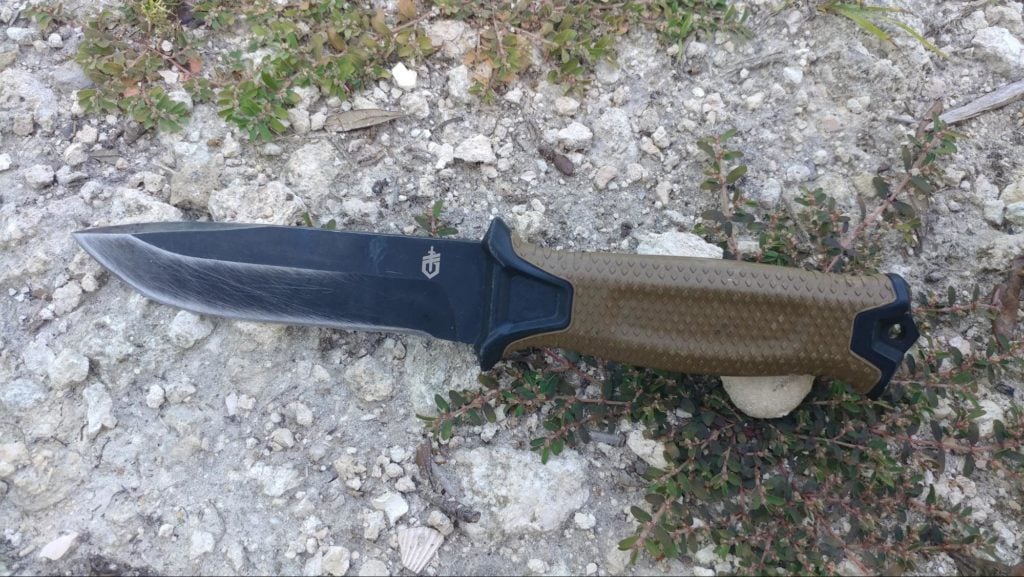 The pommel sports a glass breaker and the always important lanyard loop. The spine has a nice square edge for striking ferrous rods and creating sparks. The blade is a drop point design.
Over time I've found it to a rugged knife that's very comfortable for extended use. That grip makes it enjoyable for extended use and balances comfort with a good texture.
The Gerber StrongArm also comes with an outstanding sheath system that gives a few options for carrying. There is the traditional vertical belt option. You also can carry the knife horizontally, or on a MOLLE platform.
Overall the StrongArm is an affordable and modern platform for all your survival knife needs. It's perfect for cutting seat belts and breaking windows as well as starting fires and cleaning game.
I hope you guys like a substantial degree of bias because when it comes to the Ka-Bar, I am indeed biased. Why? Well, it is the legendary Marine issue combat knife, and I am a Marine.
When I was in, we got Ka-Bar bayonets issued over the standard Ka-Bar but at a machine gunner, I didn't carry a bayonet very much. I did bring my favorite Ka-Bar, and this knife has been everywhere I have.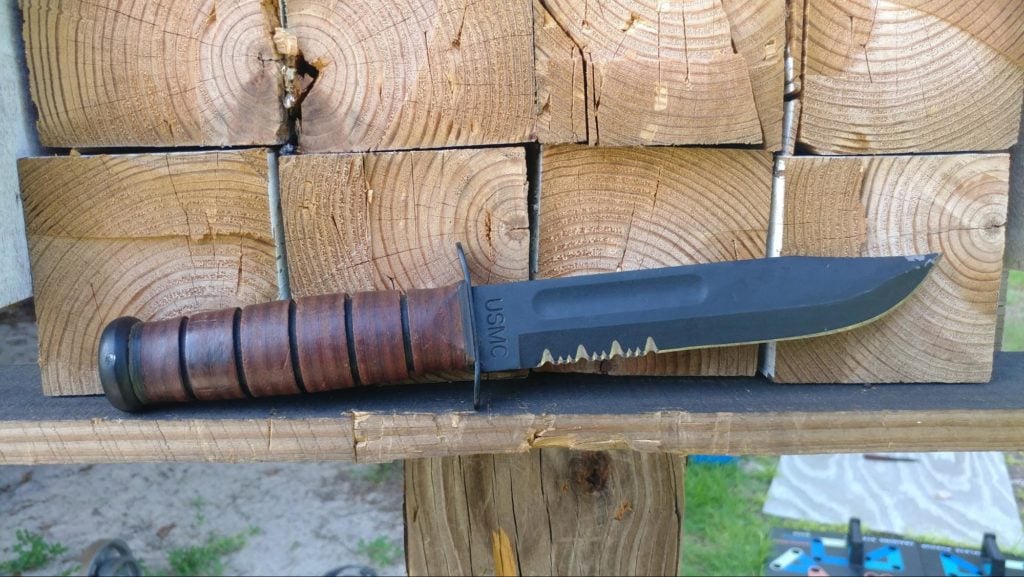 The Ka-Bar is on the large size of survival knives with a 7-inch blade and an 11.75-inch overall length.
Made from 1095 Cro-Van steel, this blade can achieve a very wicked edge and it stays sharp for a long time. It also comes in either partially serrated or straight edge.
The Ka-Bar has a pretty defined clip point that gives the knife a nice belly for deep slashes or skinning game.
Official Knife of the USMC
74
at Amazon
Prices accurate at time of writing
Prices accurate at time of writing
It also uses a rat tail tang, meaning the steel in the handle is thinner than the blade. However, 1095 is hardened steel, and it seems to resist any breakage well.
Scabbards for the Ka-Bar come in plain leather that's a bit old school, but effective. The Ka-Bar has been around so long you can find a variety of aftermarket options for it. This includes drop legs, cloth, and MOLLE sheaths.
The Ka-Bar is a rugged and sturdy knife that will give you years of service. If this model is a little big for you, they do make a variety of different size models that are a little more carry friendly.
The Garberg is Morakniv's first full tang knife, and it's made for the outdoors. The Garberg isn't a tactical knife and doesn't try to be. It's just a simple knife designed to work hard.
The steel is a 14C28N Sandvik stainless steel. I'm not familiar with this steel, but in my days with Garberg it's proven to be robust and reliable steel. It helps an edge pretty well for stainless and gets very sharp, but takes a little effort to get it there.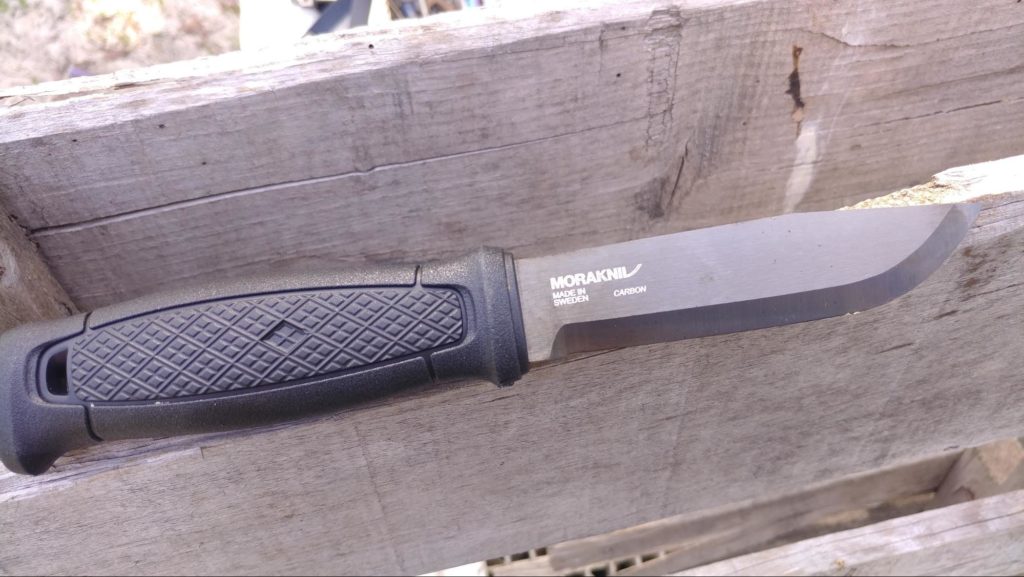 I will the square edged spine is a very sharp edge and has been the best knife I've ever used for striking ferrous rods. You can feel the difference with a stroke of your thumb.
The grip is very well rounded and feels very comfortable in hand. My only complaint is I wish it was textured a little more. However, it never slipped so maybe they are on to something.
74
at Amazon
Prices accurate at time of writing
Prices accurate at time of writing
When it comes to cutting this thing drives through whatever material you put in front of it. The blade chews through wood and has no issues batoning, chopping, or carving wood.
The multi-mount sheath allows you to carry this knife is any way you see fit. From a backpack strap to a belt, or even attached to a vehicle. The multi-mount platform is outstanding and perfect for those looking for versatility.
My only complaint about the sheath is how far down the knife sits in it. It's very low, and it can be hard to establish a good grip from the sheath.
The Esee 4 is the knife I'd take if you told me I was going into a survival situation. Even more than my beloved Ka-Bar (blasphemy, I know).
This is a simple, robust knife, designed by those who adventure for a living.
Designed by the same crew who run Randall's Adventure and Training, a survival school that teaches a wide variety of different classes in land navigation, dirt medicine, bushcraft skills, field survival, and much more.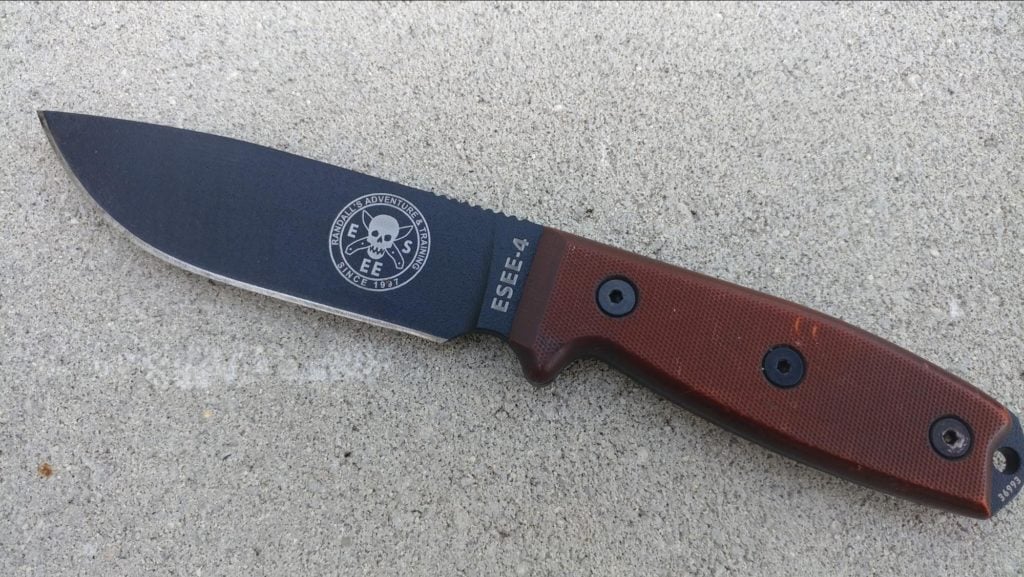 Rocking a full tang 4-inch blade made from 1095 high carbon steel. 1095 is renowned for its strength, and the Esee 4 is a durable knife. It can break through the ice, dig holes, cut through vines, wood, and more with absolute ease.
Author's Choice
99
at Amazon
Prices accurate at time of writing
Prices accurate at time of writing
The handles are a thick, but lightweight Micarta and the whole package only weighs only 8 ounces.
Esee-4's blade is solid and thick, and a square spine and a ridged thumb rest portion to extend your control over the knife for fine cuts.
It has a solid belly for deep slices and a rock solid point for deep stabs. The Esee 4 also has many aftermarket sheaths available from the standard leather to more modern polymers.
What's your take on the Esee 4?
Runners-Ups and Honorable Mentions
Here a few knives that have solid reputations and while they didn't make it into my top picks, they are still worth looking at. You won't go wrong with any of these.
70
at Amazon
Prices accurate at time of writing
Prices accurate at time of writing
Gerber is one of those names that you can just trust, almost everything in their product line is well made, well designed, and works when you need it too. The LMF II follows in those footsteps.
Wallet Buster
200
at Amazon
Prices accurate at time of writing
Prices accurate at time of writing
If you want to "buy once, cry once" then this is the knife for you. But…I disagree with that philosophy when it comes to knives. Knives wear out, period. Blades break, get dull, etc.
They also get lost, stolen, and traded away. Shelling out $200 bucks on a knife might not be the best investment when other amazing survival knives can be had for less than half the price.
30
at Amazon
Prices accurate at time of writing
Prices accurate at time of writing
I know what you're thinking and yes this is a folding knife. While I wouldn't call it a survival knife, it's as close as I've ever seen a folding knife come. Built by Ka-Bar this is a beast of a knife, as you would expect.
It's heavy also, over half a pound – for a folding knife that is crazy heavy and admittedly, weighs down a belt. But man, is it tuff.
I've split wood, gutted fish, skinned squirrel, and dropped it off a 50-foot cliff – this knife has made it through it all. For a folding knife, it has impressed me.
Conclusion
Before we depart, let's go ahead and talk a minute about what to avoid. There is a lot to prevent, but mostly you want to avoid fantasy knives that put looks over function.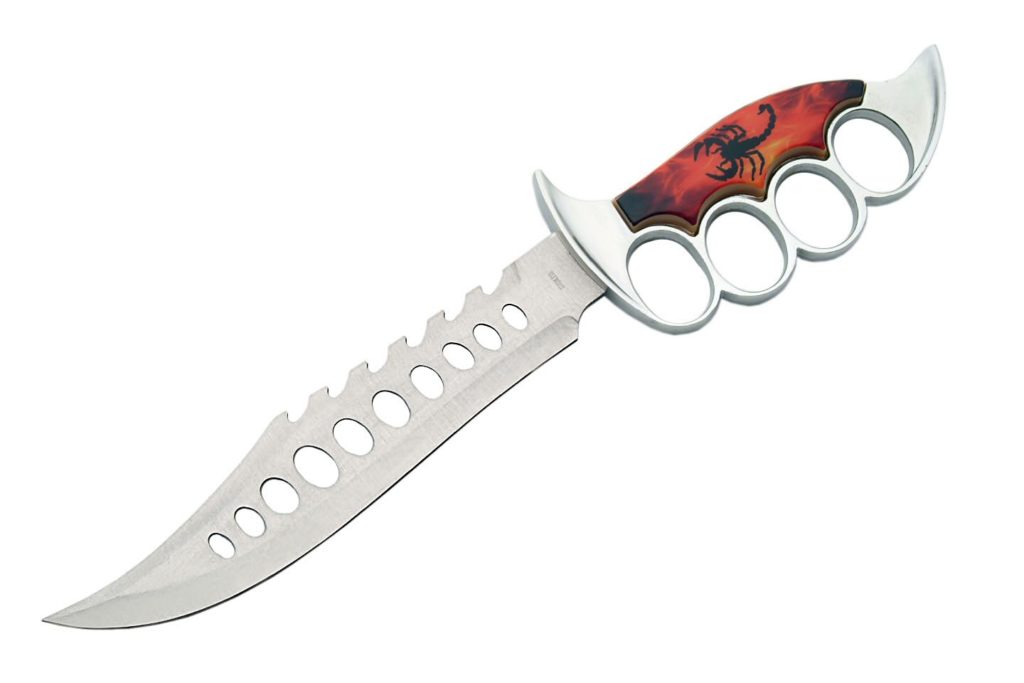 Don't get me wrong…these kinds of knives are pretty cool…but they are not for survival.
Shop with a focus on quality, and know you get what you pay for.
I want to turn it over to you…what's your survival knife of choice? Let us know in the comments! Looking at folding EDC knives…check out our Best Picks for Under $50 and $100.