Do you know what I love? Like, love way more than I should?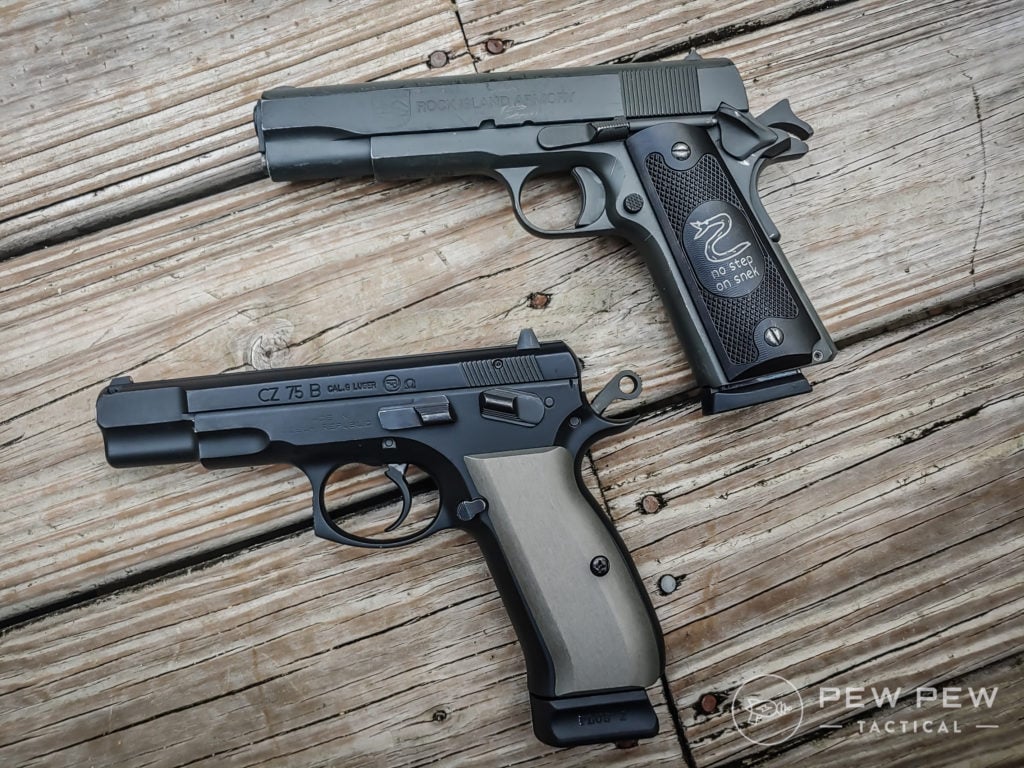 I know we live in a world of polymer-frame pistols, and I'm not complaining about Tupperware in our guns.
I fully acknowledge the benefits of polymer frames, and I understand why they are so popular.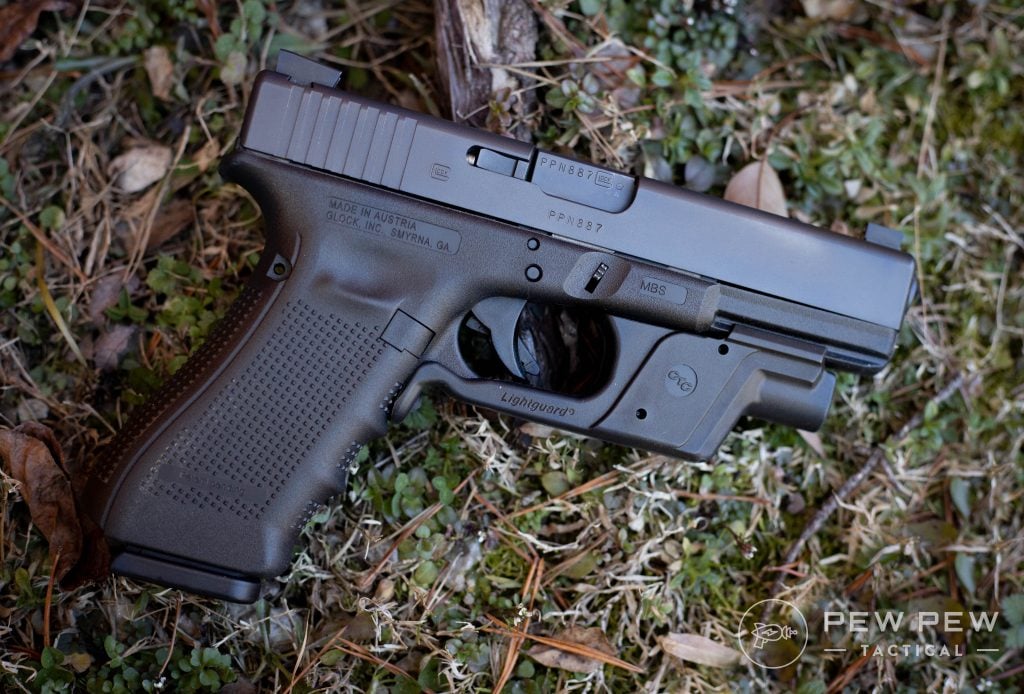 Polymer is the logical choice. But love isn't logical. Love is patient, love is kind, and love is metal-framed pistols.
When the P320 came out, it came out swinging rather hard. It won countless police contracts and later scored a military contract as the newest service pistol.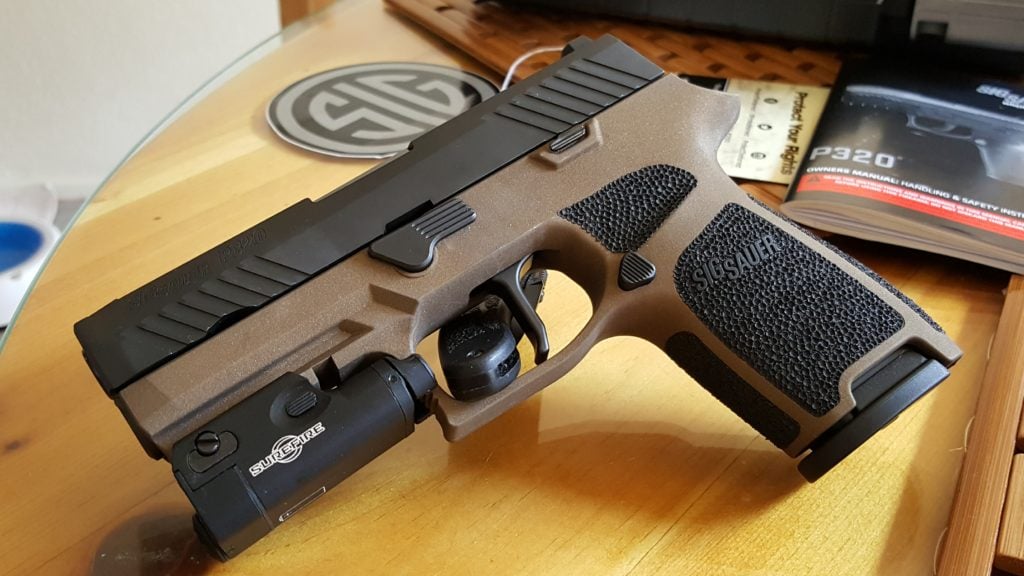 I figured it would be a good gun. However, I never saw a reason to buy one.
I have a few polymer frame striker-fired guns already. I didn't see the need for another.
Then Sig hit with the new P320 AXG Scorpion.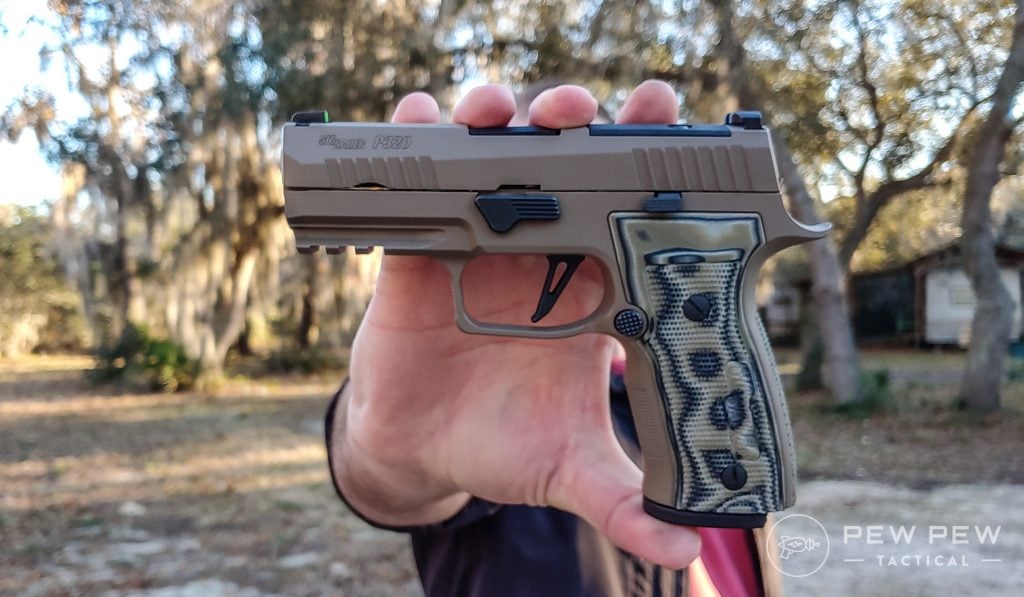 It was as if they beamed into my brain and saw my deepest desires.
From this dark recess of my brain, they presented the Sig P320 AXG to me.
890
at Brownells
Prices accurate at time of writing
Prices accurate at time of writing
And now, I'm presenting it to you.
In this review, we're going to deep dive into the Sig Sauer P320 AXG. I'll lay out some pros and cons of the design as well as what makes my heart happy about this model.
By the end, you'll know whether the AXG will make your heart sing too.
Table of Contents
Loading...
Inside the AXG
Transforming polymer framed pistols into metal framed pistols seems to be a fad in the industry at the moment.
Walther started it with the Q5 and later the Q4, which was well received.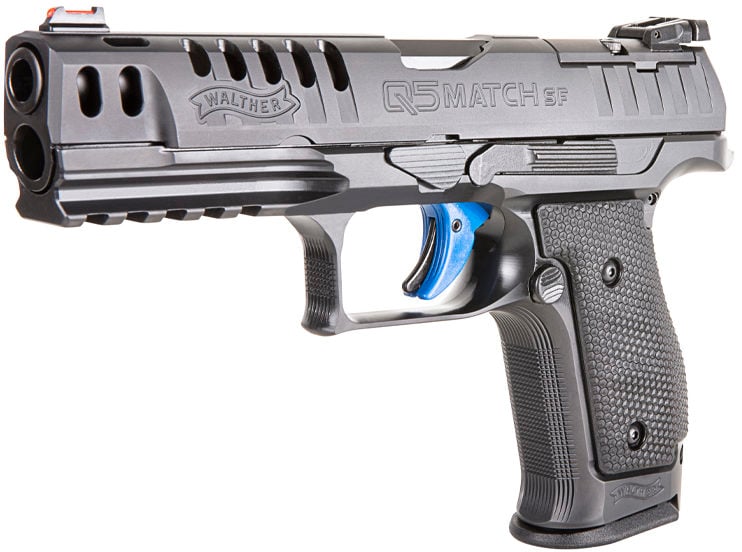 Following suit, the aftermarket produced a metal P320 frame, Sig Sauer dove into the action with the P320 AXG.
Sig Sauer made a name with metal pistols like the famed and beloved P220 and P226 series. So, it's no surprise; the P320 AXG has now joined those ranks.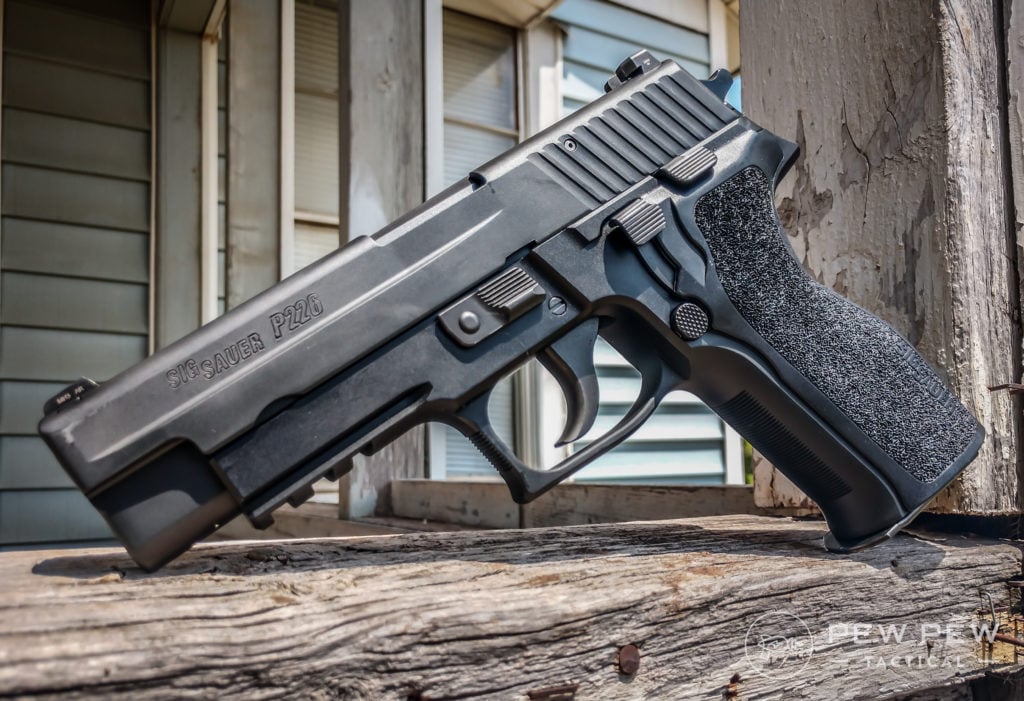 The AXG is a 9mm Scorpion variant. Scorpion Sigs feature a flat dark earth finish and Scorpion G10 grips from Hogue.
Sig plans to release a black variant and a grip module separate from the gun. This is designed for those who already own a P320 but want an interchangeable frame.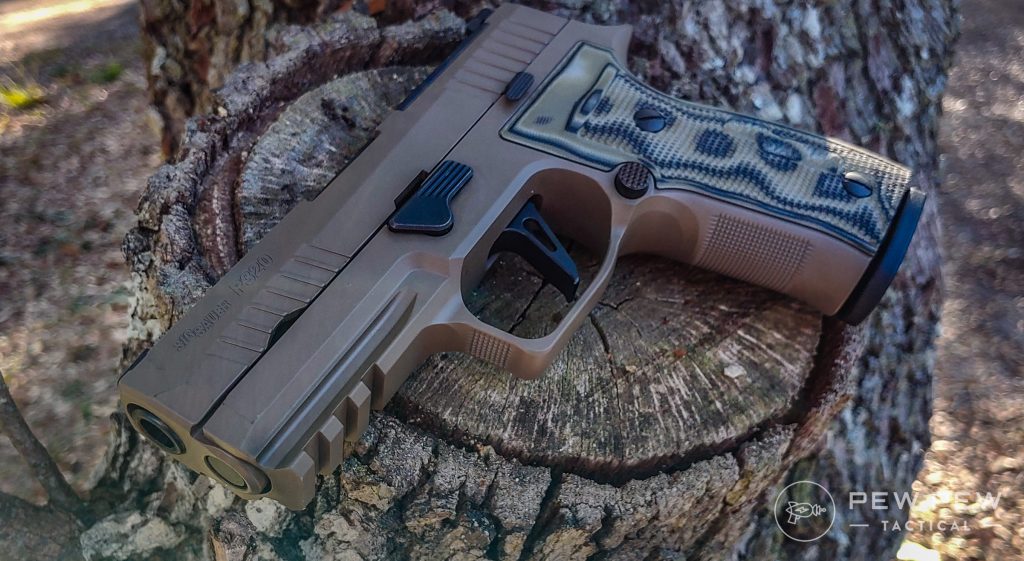 This handgun is a carry model P320 with a metal frame. AXG stands Alloy XSeries Grip and is the latest come from the Sig Custom Works shop.
Carry models offer a compact slide on a full-sized grip – an odd version that seems to be popular in the X series of guns.
The good news is the AXG frame will accommodate a full-length slide if you choose to go that route.
The AXG provides removable grip panels on the sides and the rear.
350
at Optics Planet
Prices accurate at time of writing
Prices accurate at time of writing
The G10 grips are well-textured and very capable. Although, how slick would a clear pair of grips look — ASP style, or even to add a picture of your beloved sweetheart under.
Sig gives you an optic-ready slide, which is a very nice touch.
The optic's cut is designed to accommodate the Trijicon RMR, the Deltapoint Pro, and of course, the Sig Romeo 1Pro.
This RMR cut accommodates multiple optics, including my favorite, the Holosun 507C.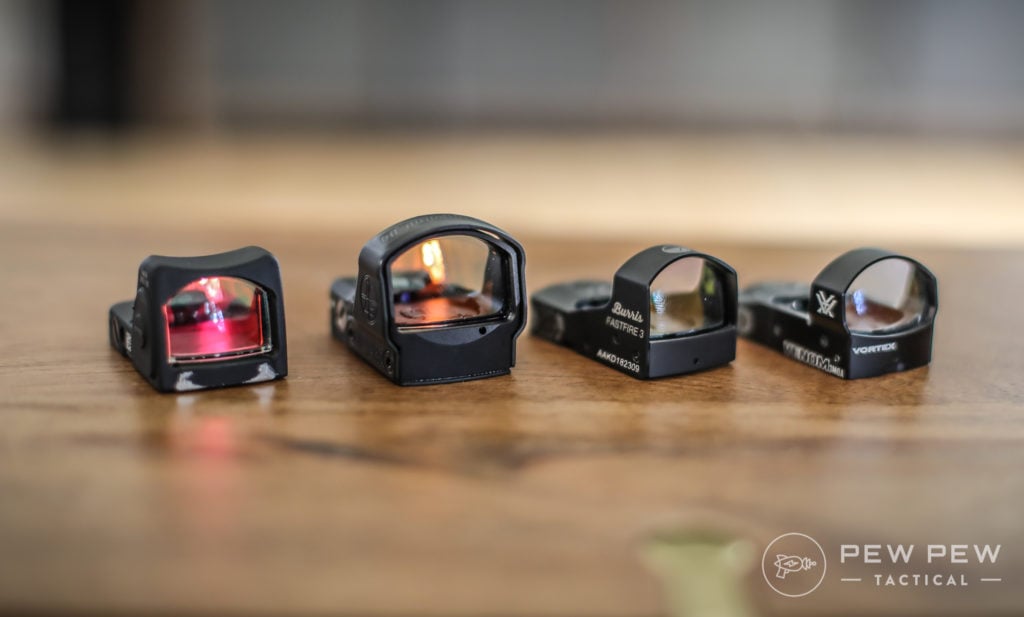 On top of the optic's cut, the P320 AXG comes with XRAY3 Sights. I've come to appreciate these on my P365.
XRAY3 Sights, a combination of high visibility day and night sights, are excellent. The front sight is super bright green and quite easy to see.
A green tritium vial sits in the center, while the rear sight uses two tritium vials for nighttime use.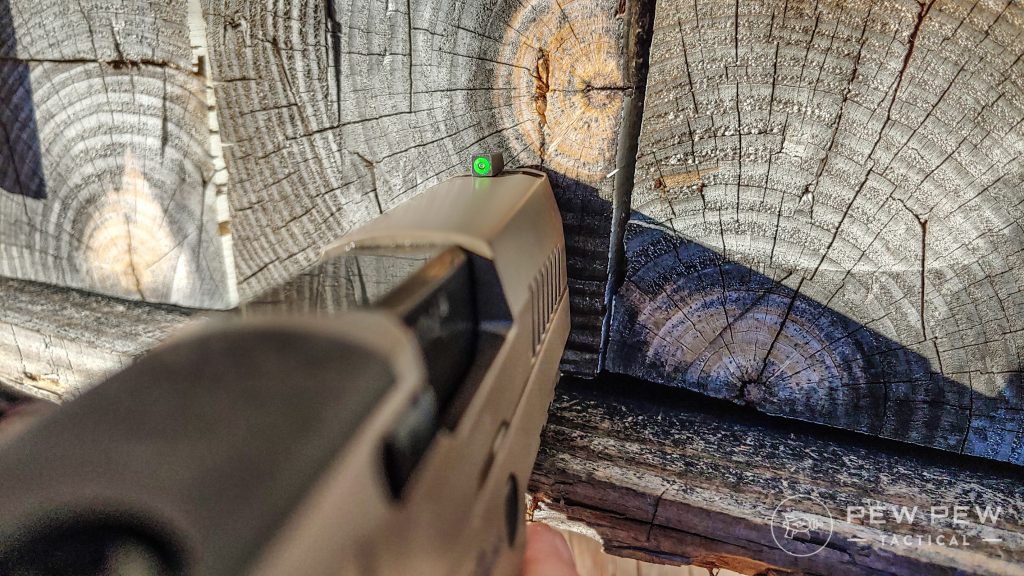 Sig's robust metal sights are well made and durable. The squared-up rear sight even means you can do the cool guy thing and rack the gun off your belt.
The AXG comes with three 17-round magazines. Though, the metal frame will not accommodate ETS magazines, unfortunately. So, you can't toss any extendos in the gun.
It ships with Sig's X series trigger – a flat, smooth, and crisp trigger.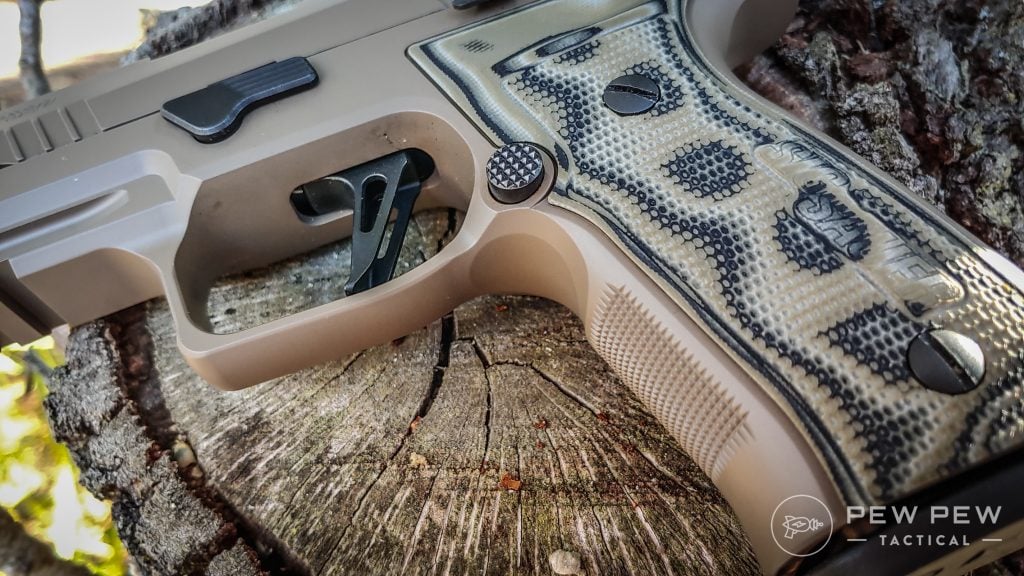 I hate when I buy an expensive gun and get a cardboard box with it. It grinds my gears. Luckily, Sig says to hell with that.
The AXG comes in an ultra-premium and downright fantastic Negrini Custom Works Case.
This case is a hard polymer case with a custom cut foam insert.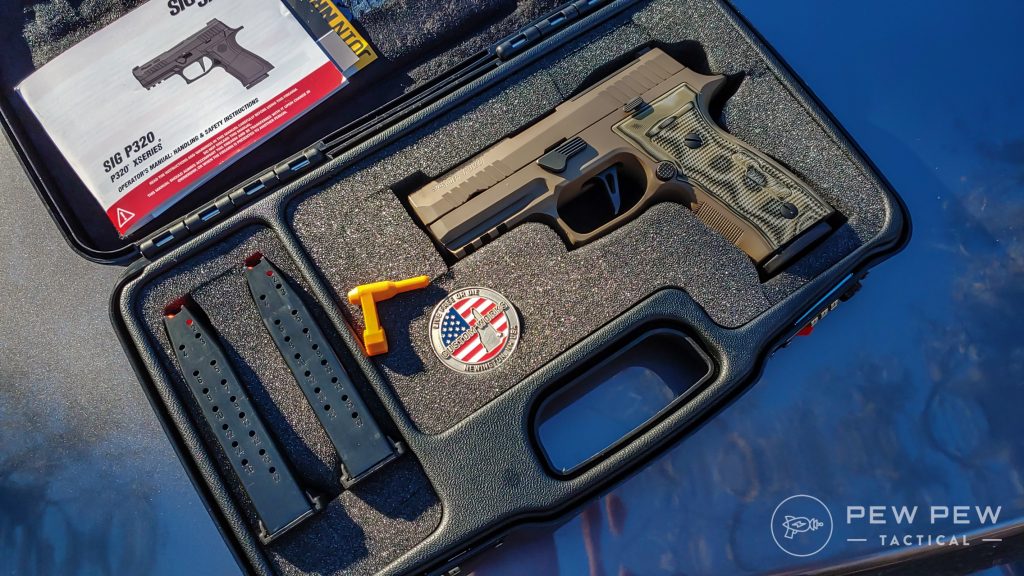 The foam insert outlines the gun and opts for two removable sections to outfit a full-length barrel or compensator and optic should you add either.
To the left of the gun is two custom cut foam slots for your spare magazines. Sig also includes a challenge coin in the box.
As a bonus, the case uses a combination lock setup for locking it down. Even better, it's TSA compliant.
Why a Metal-Framed P320?
That is the million-dollar question, right?
What does the P320 AXG offer over a standard polymer frame P320?
From a physics standpoint, the metal frame makes the gun jump from 26-ounces in weight to 31.5-ounces. That little extra heft helps with muzzle rise reduction.
Ergonomics is the focus of the AXG grip module, and it truly shows.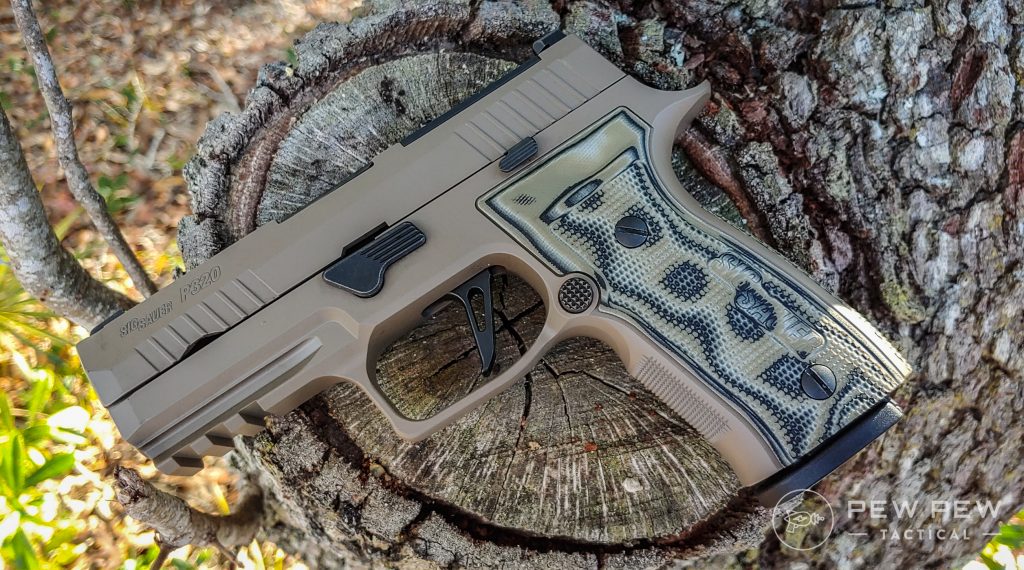 The AXG frame also features a very high undercut on the trigger guard and an extended beavertail.
Both encourage a high, tight grip on the gun. A high, tight grip gives you more control.
The P320 AXG frame's G10 grips are also aggressively textured, well beyond the X series polymer frames. If you like a hardcore grip, the AXG is for you.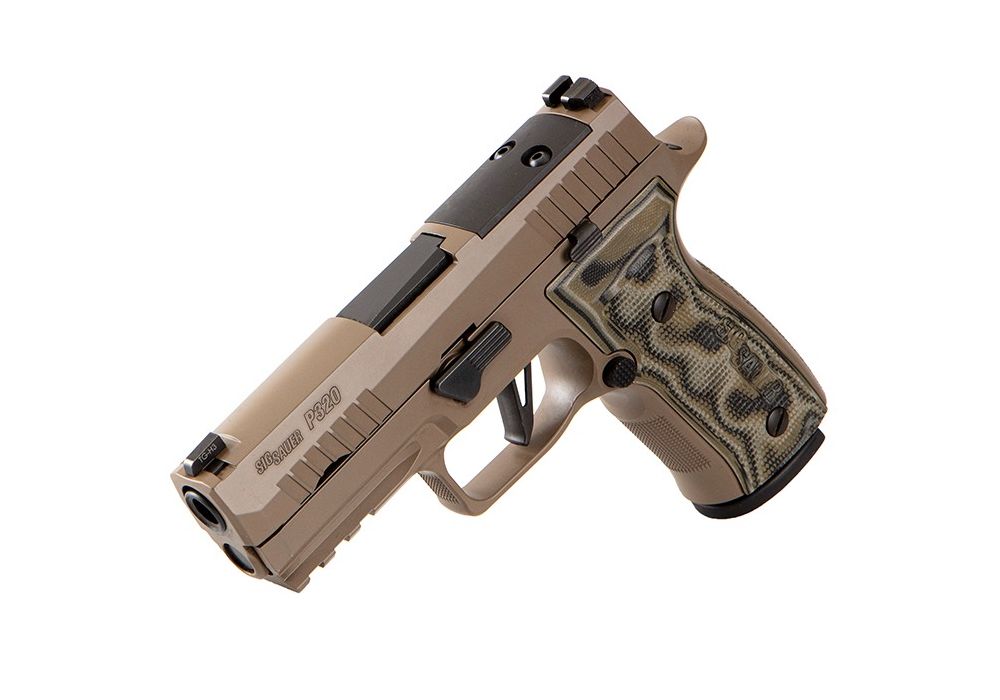 As an X series gun, the refinement is also a nice touch. The optic's cut and the Legion trigger system make the gun a sophisticated model in a space occupied by plain old striker-fired handguns.
Ultimately, the Sig P320 AXG is for people like me who love the feel of a metal-framed pistol.
Where Lead Meets Steel
All the jawin' I've done above don't mean much of anything unless I get out and shoot the thing.
As a steel frame aficionado, I wanted the AXG to perform as well as it looks and feels in my hand.
Despite reviewing this during a time where ammo is tight, I had to be less of a stinge and let loose with this gun.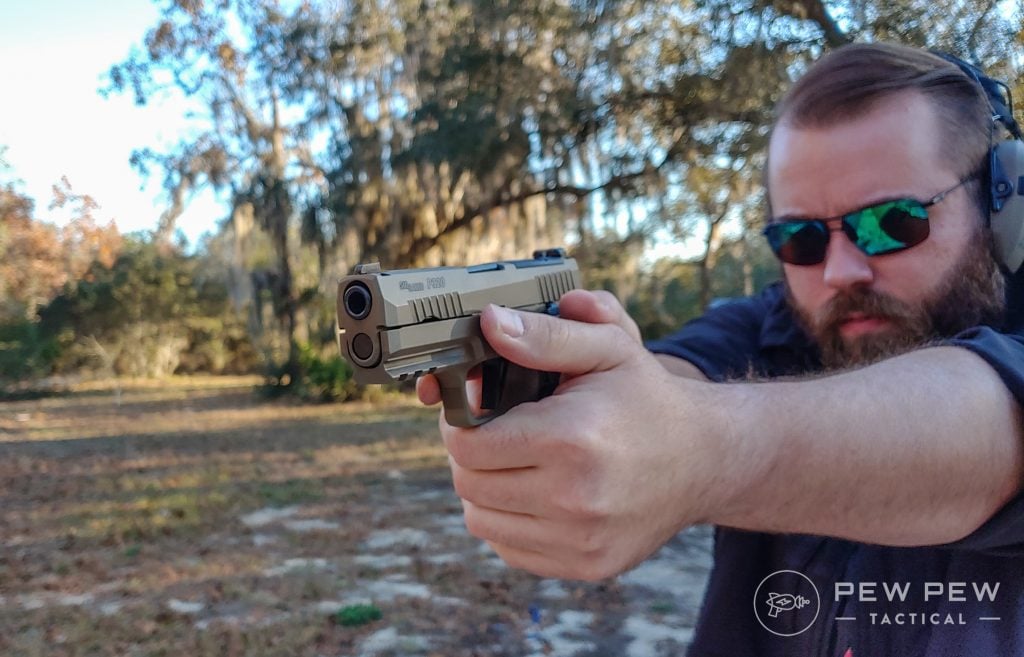 I stacked up 500 rounds for the AXG's digestion and hit the range with ill intent. Something was going down today, and it would either be me, my steel targets, or the Sig AXG.
My first impression after dumping a few rounds…immediate satisfaction.
Within the first magazine, I decided to step back as far as 50-yards and try to hit a 10-inch rifle gong.
Imagine my surprise when the first shot resulted in a loud ding.
The ding of success drove me to try it nine more times. I went 8-for-10 at 50-yards on my first range trip with the AXG with my very first magazine.
That level of accuracy is most surely the result of a combination of the excellent trigger, excellent sights, and ergonomic grip.
First, let's tackle the trigger.
It's very short with a hair of pretravel before you hit a slight wall. The wall takes just a little to overcome from a crisp trigger pull.
Reset is short and sweet but somewhat soft. It's nowhere near as positive as some of the competition. Tactile and audible, it feels muffled compared to most.
Meanwhile, the grip allows you to get a nice and high grip on the gun. You can hold it in total comfort as you align the sights.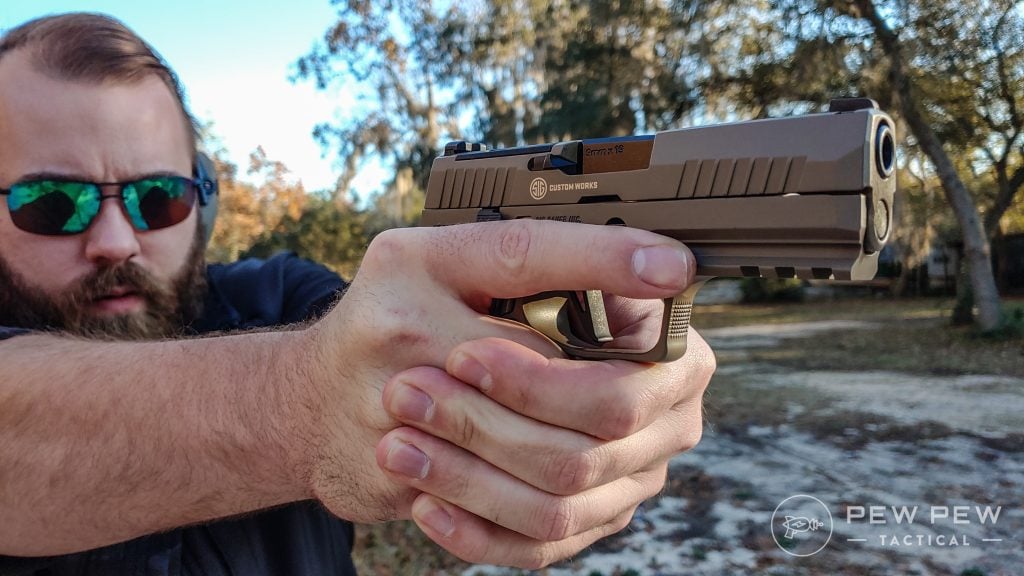 Accuracy & The Metal Frame Difference
Snappy muzzle rise isn't an issue here. With the +P 124-grain M17 ammunition designed for the military, the pistol barely bucks or jumps.
That little extra weight combined with the nice high grip on the gun keeps things on track.
Your standard range ammo in the 115-grain variety is laughably soft and easy to control.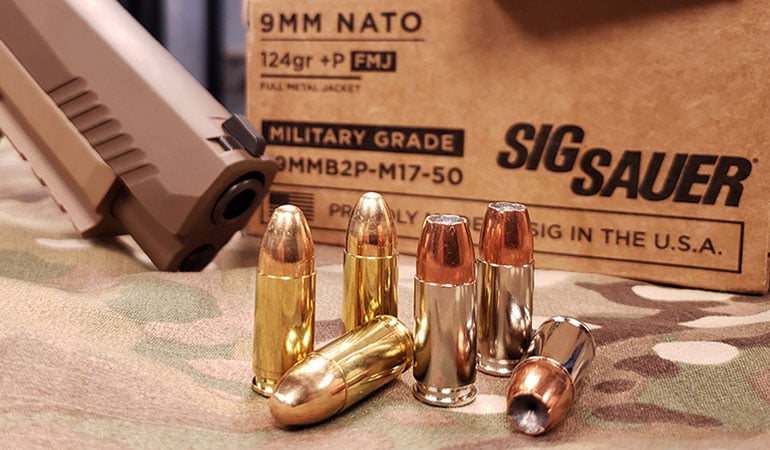 At 25-yards, I could fire 17 rounds fairly fast and hear 17 dings from my steel target.
The sights rarely moved completely off the 10-inch gong. Getting them back on target become a simple part of my firing cadence.
I found the gun easy to manipulate when running through several of my favorite drills, including box drills, failure to stop drills, and a modified Casino Drill.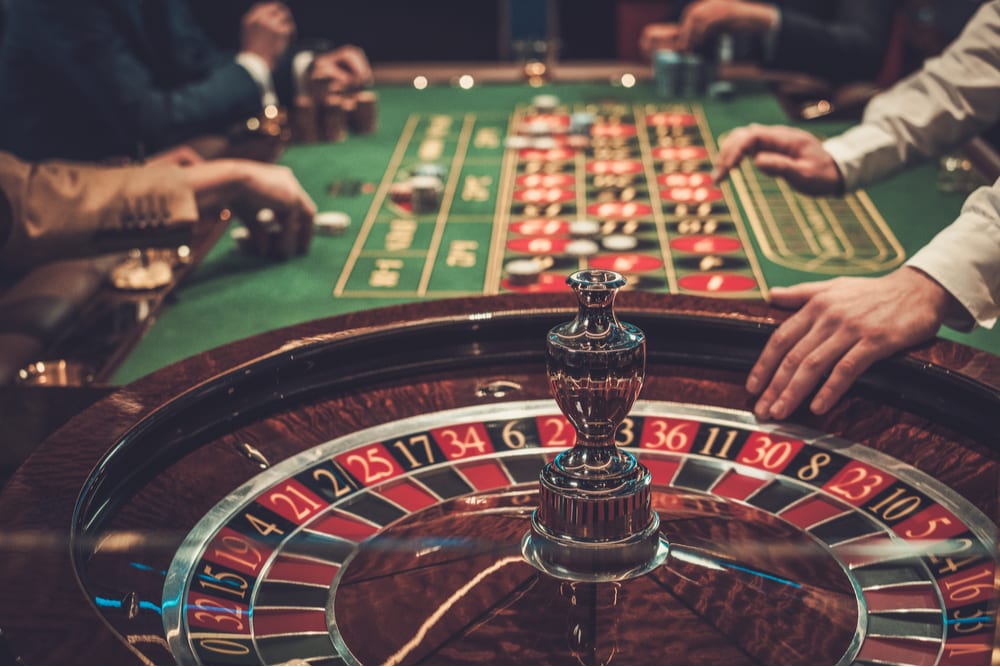 I even ran an almost perfect, kind of broke the line, near-flawless DOT torture session.
The combination of control and accuracy the gun offers makes it quite capable of combat-style shooting.
Not to mention the bright front sight makes sight tracking simple, as is transitioning between targets.
The term driving the gun is one I hear often, and with the AXG, I finally understood that term.
The AXG does what you want it to do without resistance. You steer or drive the gun where you like and unleash lead when needed. Repeat.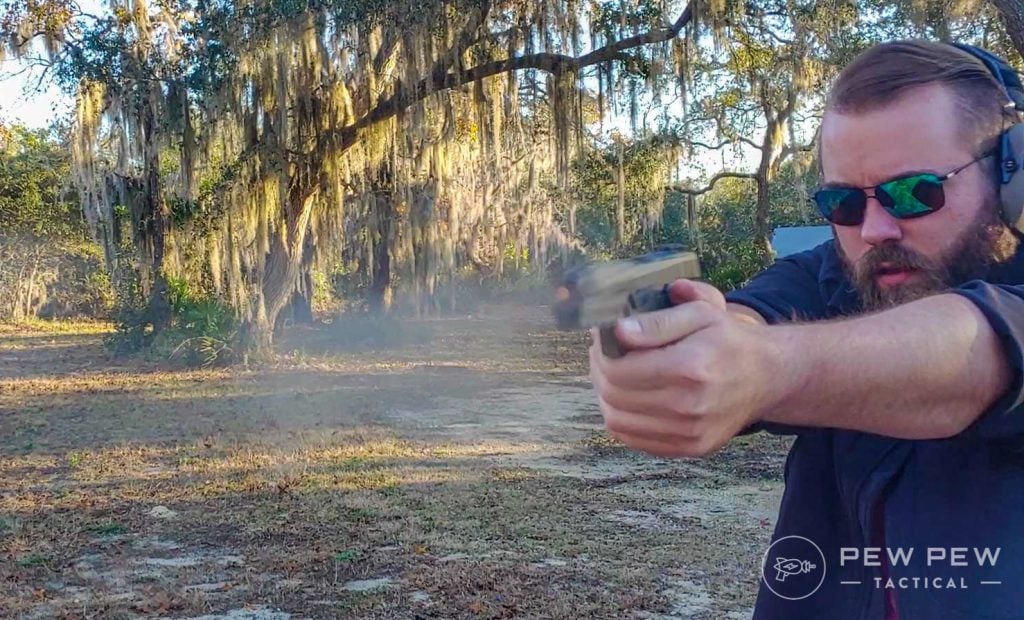 Sig's beavertail adds a little rear resistance to the gun to keep the barrel low and in line. And it's long enough to encompass a hammer should the AXG have one.
Reliability-wise, the gun isn't picky. From simple 115-grain FMJs to 147-grain JHPs, it eats it all.
Even the dry and rough Winchester Forged Ammo seems right at home in the AXG.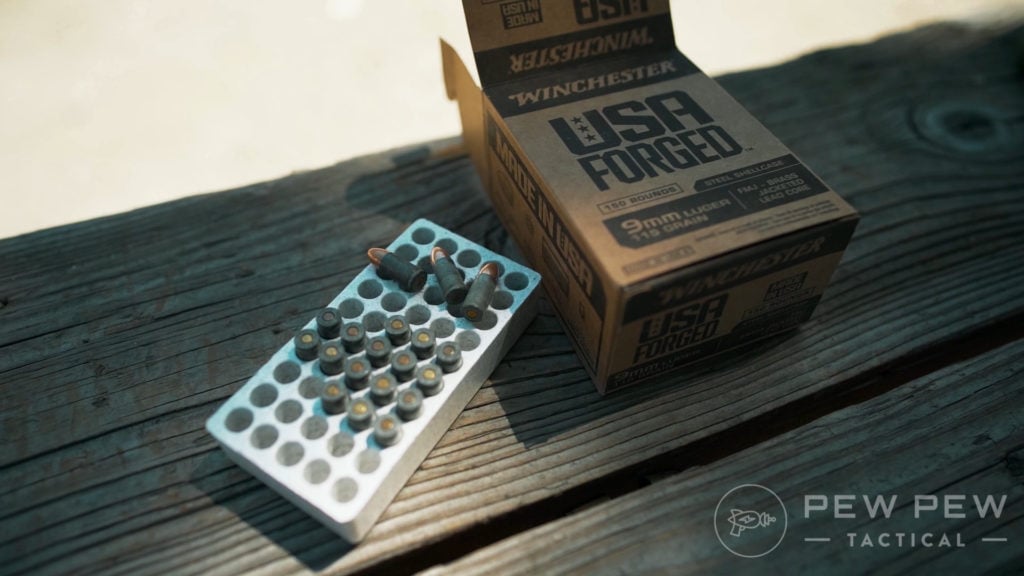 In the first 500 rounds, I failed to encounter any issues in the reliability department.
Since the gun founds its way to me, it's sitting at roughly 750 rounds with two failures to fire from some S&B 9mm loads.
I tried the same rounds in my P365 and Glock 17, and both failed to fire as well. So, I'm chalking it up to bad primers and cheap ammo.
Concealed Carry
The word carry is the name, and the AXG is compact enough to be easily stowed on the body.
Admittedly, it's heftier than most polymer frame pistols. But at only 31-ounces and some change, it's not terrible to carry.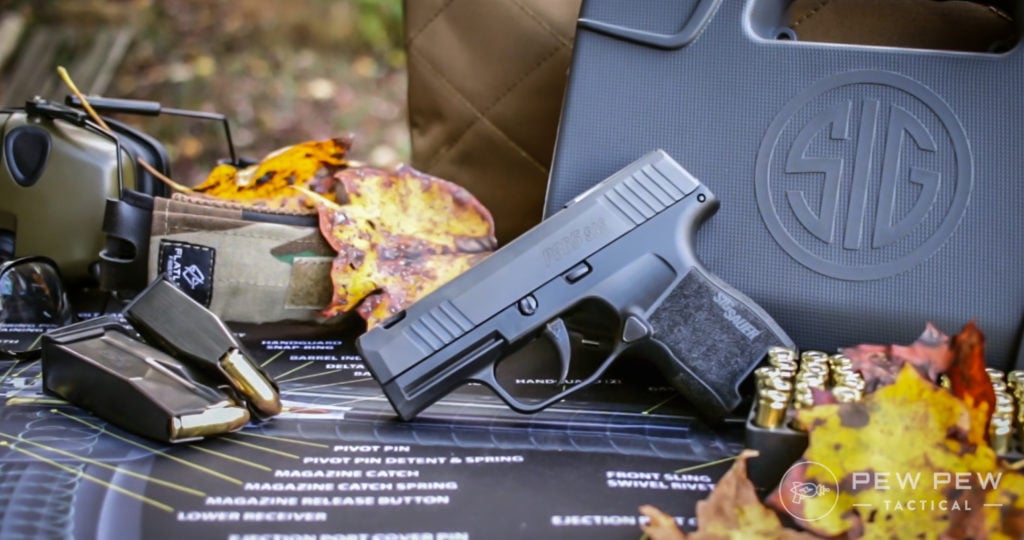 But the AXG is nowhere near as carry-friendly as the P365. Some of us are gluttons for pain, though. Well, pain is a bit dramatic…gluttons for guns that are not exactly effortless to carry.
Opt for a cheap holster belt combo, and it will be a trying experience. Pack a good holster and belt if you plan to pop it in for your daily commute.
And don't expect to carry it in your pocket.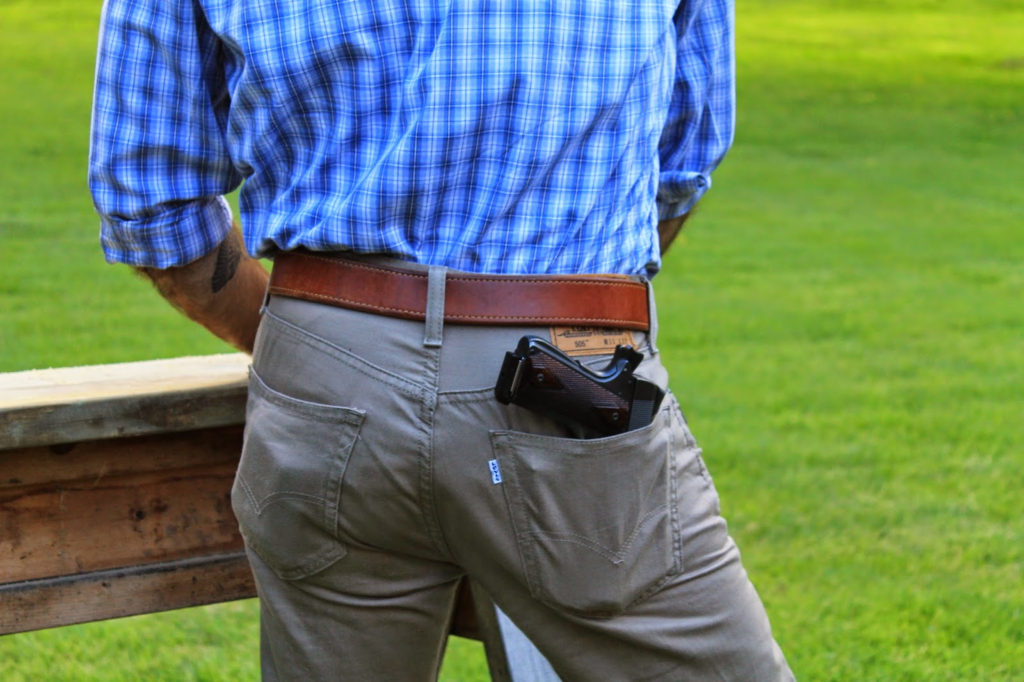 By the Numbers
Reliability: 5/5
Nigh a fault with the gun. Not pick and powers through the cheapest, driest ammo out there.
Accuracy: 5/5
The combination of trigger, sights, and ergonomics delivers a very accurate gun. In my first magazine, I scored hits at 50-yards for the vast majority of my shots. Toss an optic on it, and you'll see even more precision at range.
Ergonomics: 5/5
The AXG grip module is cut to be as ergonomic as the P320 can be. The high undercut behind the trigger, the beavertail, and pistol grip are fantastic. This is the first Sig pistol I've fired where I don't pin down the slide lock with a natural grip.
Looks: 4/5
Sig did an excellent job with the FDE finish contrasted with the occasional black part and piece. The AXG's grips look nice, but I kind of just want plain black or FDE over the Scorpion design.
Customization: 4/5
It's not a Glock in terms of what you can do, but the P320 aftermarket is growing fast. Accessories exist, though, including optics and lights.
Value: 4/5
The AXG is a pricey gun, I know. That said, I can't help but feel it's priced appropriately for the features and the way it handles.
890
at Brownells
Prices accurate at time of writing
Prices accurate at time of writing
Overall: 5/5
Conclusion
The Sig AXG is not for everyone. Some may see a metal frame as a step back, but I adore it. The ergonomics, weight, and way the cold steel fits my hand make this a perfect gun for me.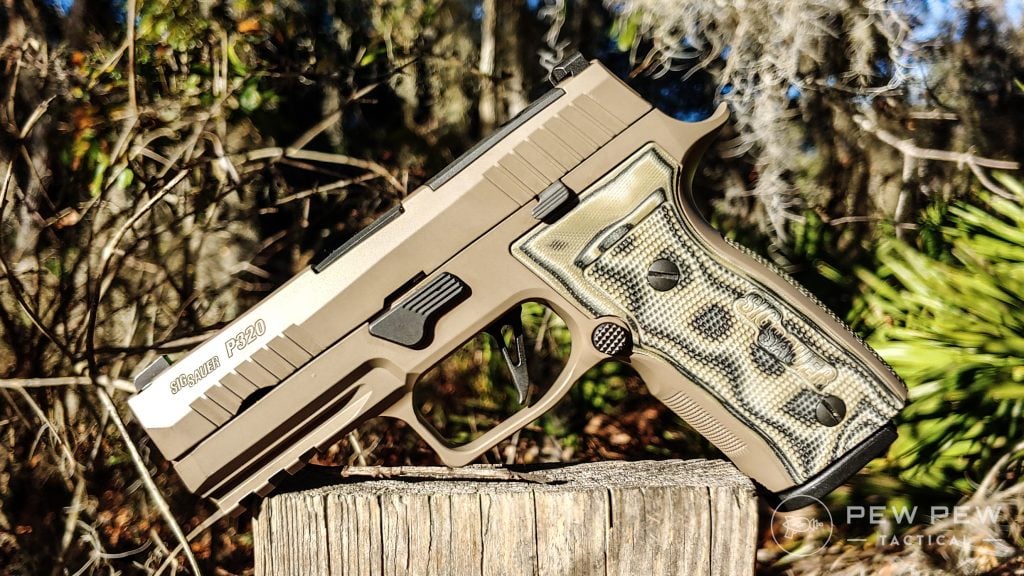 Sig sent me this gun to test and review, but I'm going to buy it. I've fallen head over heels for the AXG. I'm even considering making it my daily carry, at least until the summer months roll around.
The AXG proves to be a divisive gun, and I want to hear your opinion. Let me know what you think below! Ready for more Sig Sauer reviews? Check out our full look at the Sig P365 and Sig P320. Or take a look at our round-up of the Best Metal-Framed Pistols.