There's something about a metal-framed semi-auto that just feels right.
Polymer guns are cool and all, but there are notable benefits to a hefty metal frame, especially for competition shooters.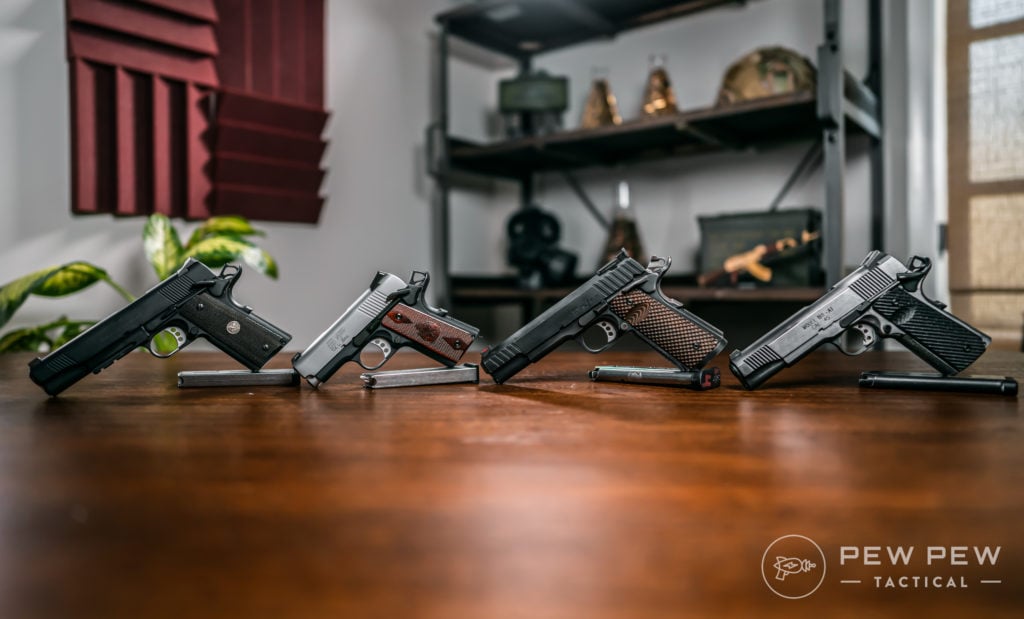 Whether it's an old-school 1911 or a modern competition gun, there are a number of great options out there that meet the standards of reliability and accuracy while also being fun!
But which model should you buy?
I love a good metal-framed pistol, as do a lot of you, so we wanted to take a look at the best of the best across a few different price points.
Whether you're looking for a new home-defense gun to live in the bedside safe, a brand new competition gun to smoke your buddies at the next USPSA match, a new carry gun, or just a fun range toy, there's something here for everyone.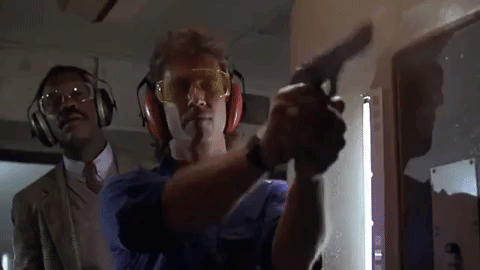 Let's talk about what makes metal-framed semi-auto handguns so great, some potential drawbacks, and which ones are most worth your hard-earned dollars.
Table of Contents
Loading...
Why a Metal-Framed Semi-Auto?
I can hear the Glock disciples already. "Why bother with a metal-framed pistol? Polymer is lighter, springs back instead of deforming, and flexes to soak up felt recoil."
Yes, all of that is true, but there are benefits to metal frames too. Well, mainly just the one benefit, but it's a big one.
A metal-framed handgun is heavier. Now, you might be asking yourself, why I would want something that is heavy? It's actually a good thing.
That extra weight soaks up recoil energy, making follow-up shots and rapid-fire strings a whole lot easier. For both competition and duty/carry use, that's a huge advantage!
There's a reason the STI 2011, Sig P320 X-5 Legion, CZ Shadow 2, and many other popular competition guns brings some weight to the table.
950
at Cabelas
Prices accurate at time of writing
Prices accurate at time of writing
A lot of phenomenal classic guns also exist in this realm, like the 1911 and the CZ 75. These guns are backed by enough history that they're worth owning just because of the pedigree. Not to mention, they are some of the most beloved handguns.
All gun owners should have at least one 1911, and you can't change my mind.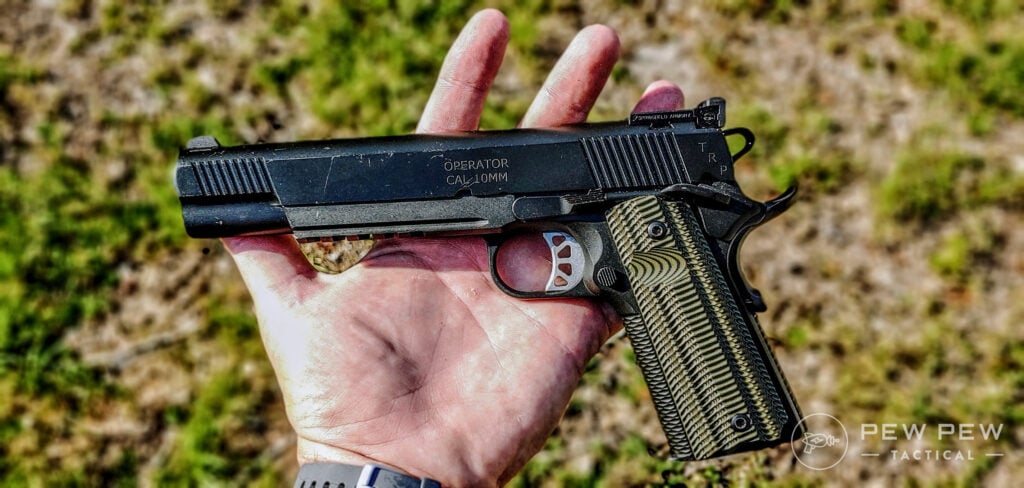 Beyond that, it's all aesthetics and preferences, which is important, no matter what the internet gun gurus say. Yes, these are tools and even weapons, but there's no reason we can't like the way they look.
If you like the look and feel of a metal-framed gun, then as far as we're concerned, that's reason enough to go for it.
Just keep a few things in mind…
The Problems of Packing All That Metal
The downside of a heavier gun is it's less convenient to carry. For that reason, the list of compact or sub-compact, metal-framed semi-autos is short and nonexistent on this list.
Why?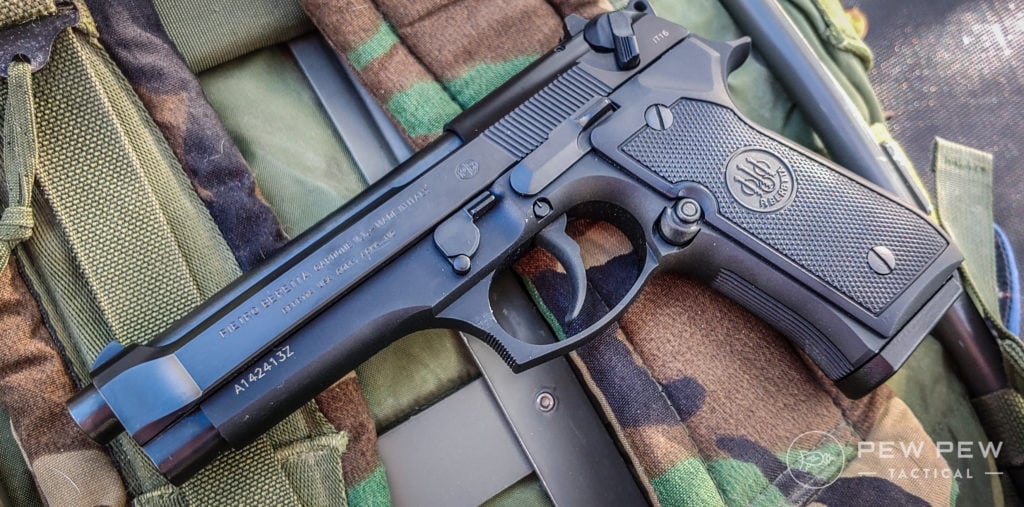 Well, to get the most out of that metal frame, it helps to have a larger gun. With a smaller model, recoil is going to get pretty snappy. You'll miss out on the recoil-mitigating benefits of the weighty all-metal construction.
There are a number of great metal-framed subcompacts like the Colt Defender. With that said, these are more niche picks that don't really make the cut for the best overall list.
Best Compact 9mm 1911
900
at Cabela's
Prices accurate at time of writing
Prices accurate at time of writing
Best Compact 9mm 1911
Colt Defender
$900 at Cabela's
Prices accurate at time of writing
Which guns took the win for best overall? I'm so glad you asked.
Best Metal-Framed Semi-Auto Handguns
These metal-framed pistols stand out from the rest of the pack for one reason or another. Use them as you please, for carry, home-defense, competition, and just plain old fun at the range.
1. Beretta 92FS or 92x Performance
I struggled for a long time with which version of the Beretta 92 to list. Eventually, I just decided to include both.
The Beretta 92FS is one of the most battle-tested firearms. The M9, the official US military sidearm for decades, is basically a 92FS (just with different sights and backstrap).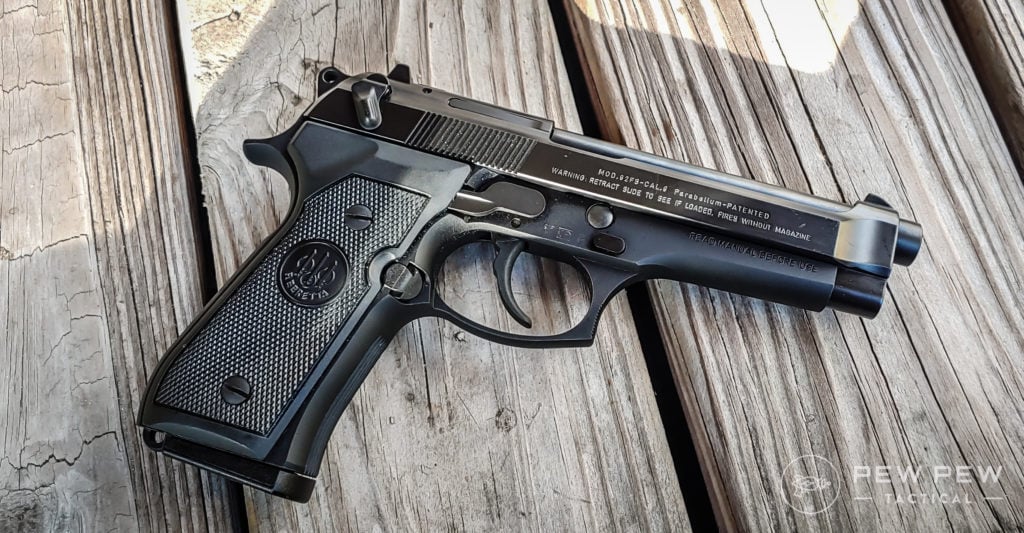 The open-top design, along with the delayed blowback system, make this an absurdly reliable gun. It's a big part of why so many American servicemen and women have deployed with it to places all over the world.
Boasting a 15-round capacity, the Beretta uses a double-action/single-action design. The action offers a fairly smooth DA trigger pull and a crisp SA mode — the best of both worlds.
775
at Guns.com
Prices accurate at time of writing
Prices accurate at time of writing
Beretta 92FS
$775 at Guns.com
Prices accurate at time of writing
If you are partial to the idea of the 92FS, then the 92x Performance might be even better. The 92x has the same frame and same DA/SA action.
What's different between the models? A heavier slide, skeletonized hammer, competition springs, and better sights on the Performance model along with some aggressive checkering to aid your grip during rapid-fire strings.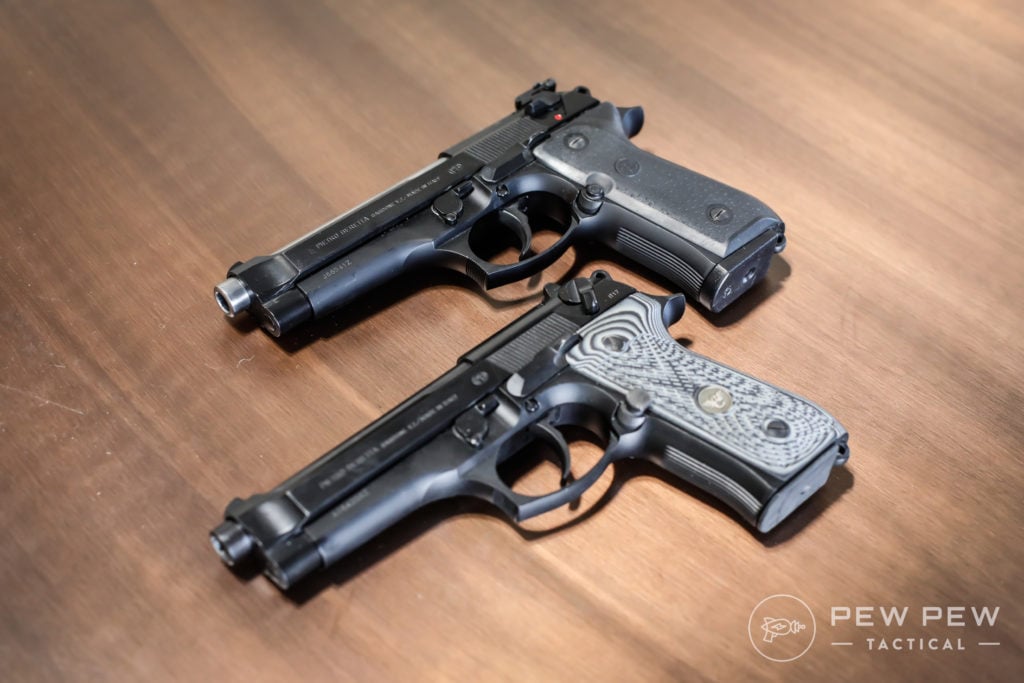 Overall, the 92FS is a classic duty gun, and the 92x is a modern upgrade designed for competition. Both of them excel in their roles.
1699
at Guns.com
Prices accurate at time of writing
Prices accurate at time of writing
2. Colt Delta Elite
Honestly, I could fill half this list with Colt 1911s, but we've already got a list of the best 1911s, so I decided to go with something a little unusual and a little extra cool.
The Colt Delta Elite is built on Colt's standard Government-sized frame, but it's chambered in the best millimeter…err, 10mm, that is.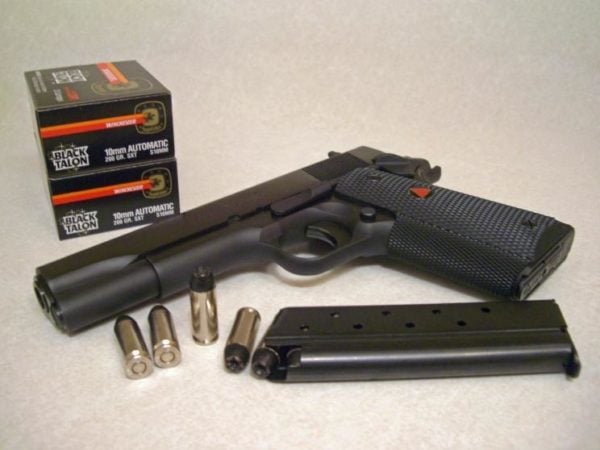 Having a Colt 1911 is already great. The extra capability and cool factor of having one in the faster, flatter-shooting 10mm is a leg up over many of the standard .45 ACP models. And really, just about everyone has a 1911 in .45 ACP.
How many of your range buddies have one in 10mm?
Exactly.
Capacity is 8+1, and you get two mags included with your purchase. This is a bonus because 10mm 1911 mags are not what I'd call cheap. You also get Novak-style fixed sights and a lovely stainless finish.
Classic 10mm 1911
1299
at Guns.com
Prices accurate at time of writing
Prices accurate at time of writing
3. CZ 75 SP-01
We have a full review on the CZ 75 SP–01 if you want to read more about why we absolutely adore this handgun, but suffice to say that it rocks.
First of all, it's a CZ 75. Hipsters all agree it's excellent.
The CZ 75 is the second most influential pistol around (after the 1911) and with good reason. These legendarily-reliable pistols have deployed all over the world. Talk about battle-tested, the CZ 75 has proven itself in some truly harsh conditions.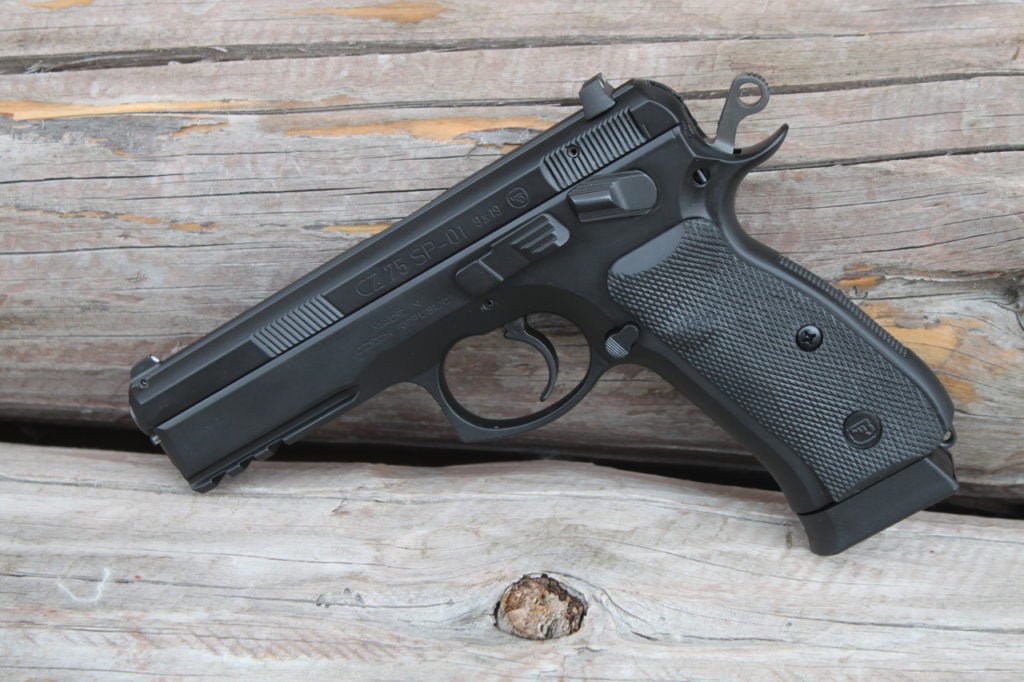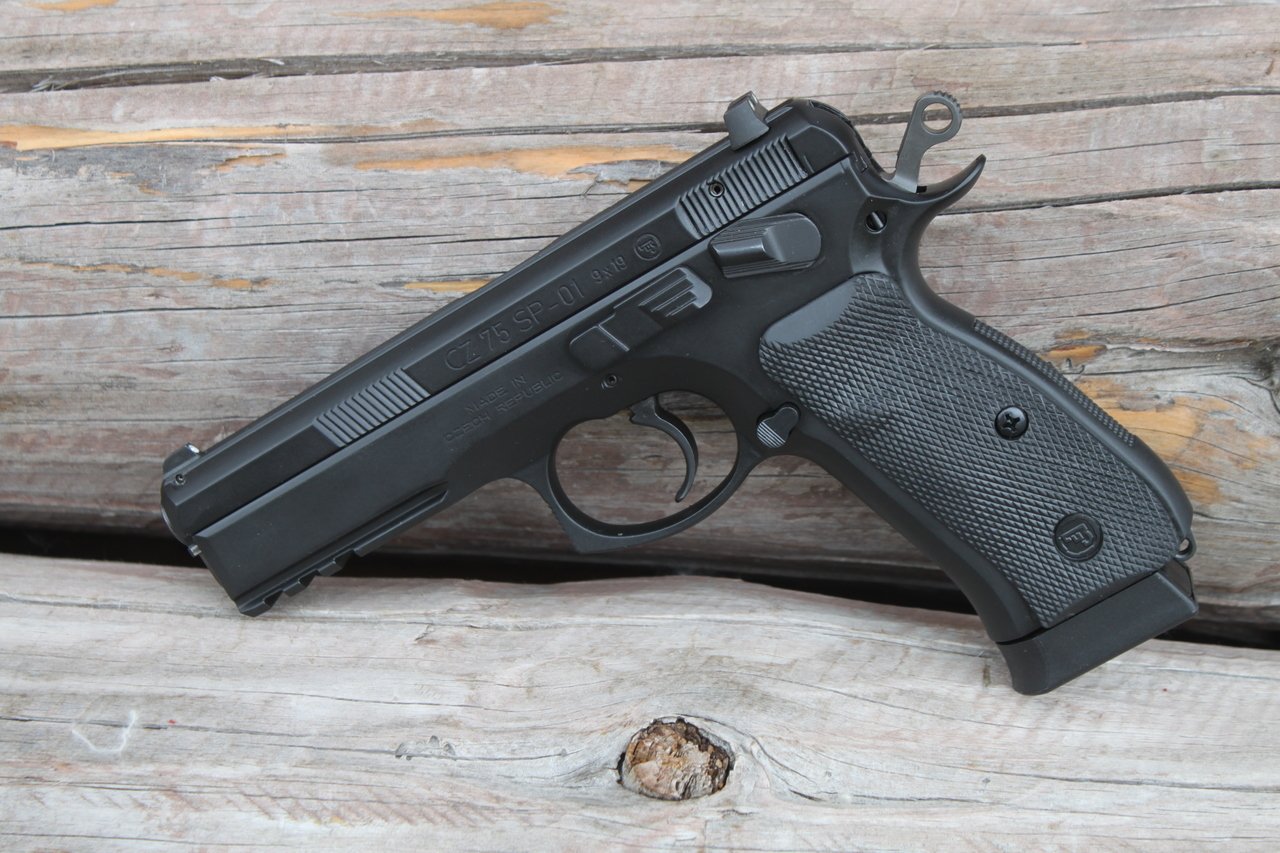 The SP-01 model is a phenomenal duty gun, and it absolutely cleans up in the Production class of USPSA. Let's not forget, it's also a very popular home-defense gun.
All-in-all, this is one of the more versatile options on this list and one that we feel every gun owner should own at some point.
While it's a solid pistol, it doesn't take top marks for competition guns on this list. That honor goes to…
Best for Production Competition
1342
at Guns.com
Prices accurate at time of writing
Prices accurate at time of writing
Best for Production Competition
CZ 75 SP-01
$1342 at Guns.com
Prices accurate at time of writing
4. CZ Shadow 2
The CZ Shadow 2 was designed for one thing and one thing only — to be the best Production division competition gun on the planet.
We think it succeeds in that.
There are a number of great guns that give the Shadow 2 a run for its money, but for an off-the-shelf option, it's incredibly hard to beat. Especially for the price.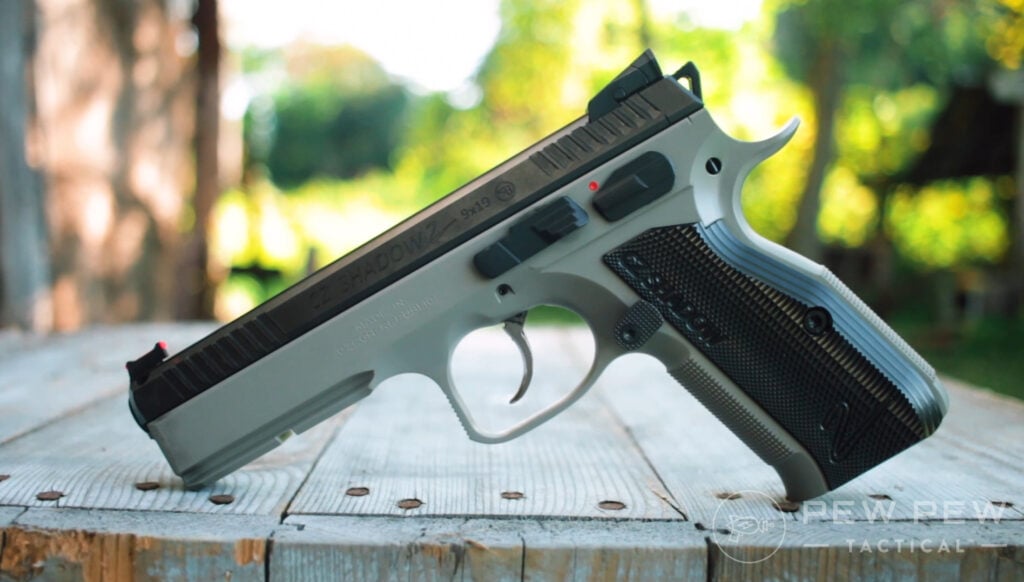 It's built on the CZ 75 platform and is as reliable as a Swiss watch. The high beavertail and undercut trigger guard help you choke-up on the grip for better recoil control. Speaking of recoil, it's further improved by the extra-heavy slide.
Did we mention you also get a swappable magazine release and a tuned and polished trigger? The smooth-as-glass double-action trigger pull brings a crisp break in single-action mode.
On top, you get a fiber optic front post with an adjustable HAJO rear sight that makes for a very accurate gun, even during rapid fire.
1350
at Guns.com
Prices accurate at time of writing
Prices accurate at time of writing
5. SIG P226
The SIG P226 is another legendary duty gun that we just had to include. Fielded by everyone from the Navy Seals to the Texas Rangers, this ever-popular handgun has been around for decades.
It doesn't look to be going anywhere anytime soon.
A 4.4-inch barrel is a good size for this genre of pistol. Though the gun is weighty at just over 2-pounds, it actually sits quite well on the hip.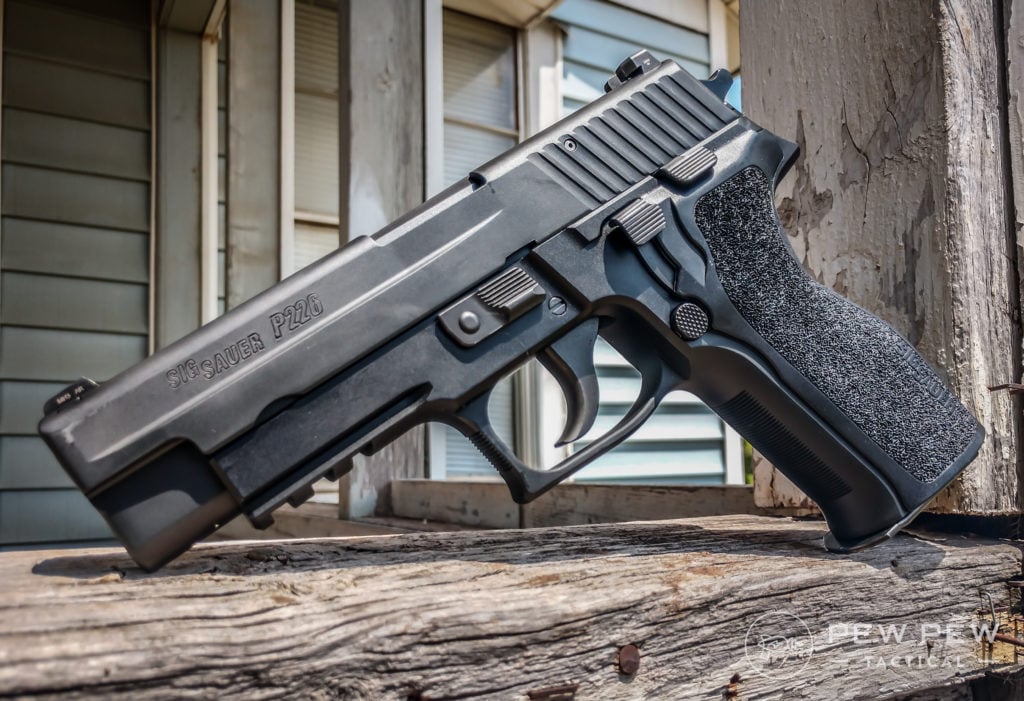 Just maybe don't try to carry it concealed unless you're wearing a jacket.
Performance-wise the gun is a tank. It will take a beating and keep on going. Resilience makes this a great option for duty or home defense.
Though the 92FS beat it to become the sidearm that replaced the 1911 in US military inventories, this gun is still used worldwide by U.S. and allied forces and law enforcement.
In short, if you're looking for something with a strong military pedigree and a hearty reputation for reliability, this is a tough one to beat.
P226 Perfected
1200
at Brownells
Prices accurate at time of writing
Prices accurate at time of writing
6. Springfield 1911 EMP
Have you ever wanted to carry a 1911? Did you immediately realize that most of them are too big?
Boy, have I got news for you.
Springfield 1911 EMP is here to save your day!
This officer-sized 1911 has a 3-inch barrel and is the very definition of "boringly reliable." It goes bang every time, which is the most important aspect of a carry gun.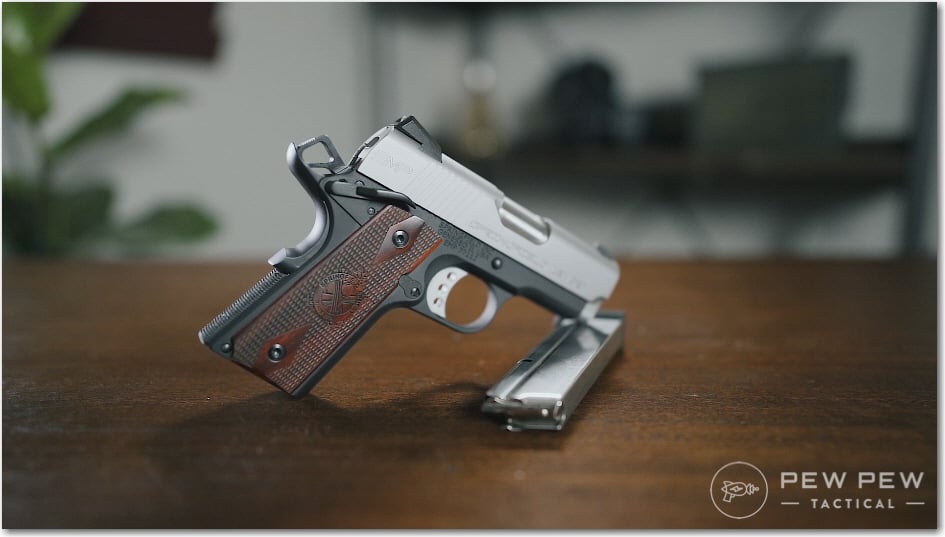 Nice and narrow like you'd expect from a single-stack 1911, the EMP carries well. The steel frame soaks-up recoil from the snappy 9mm chambering. Further, the 1911 opts for a dual-spring recoil system with a full-length guide rod to smooth out your shooting experience.
Tritium night sights accompany the EMP, which are almost a must on a carry gun.
If you want to know more about this gun and why we love it, check out our full video review.
1199
at Guns.com
Prices accurate at time of writing
Prices accurate at time of writing
7. Wilson Combat CQB Tactical LE
Oh, hey, it's another 1911.
Not just any 1911…oh no. As far as I'm concerned, the Wilson Combat CQB is THE 1911.
This is the ultimate progression of the 1911 design.
A combat-focused handgun created for Special Forces and SWAT entry teams might seem like overkill for most people, but if you want the best of the best, this is it.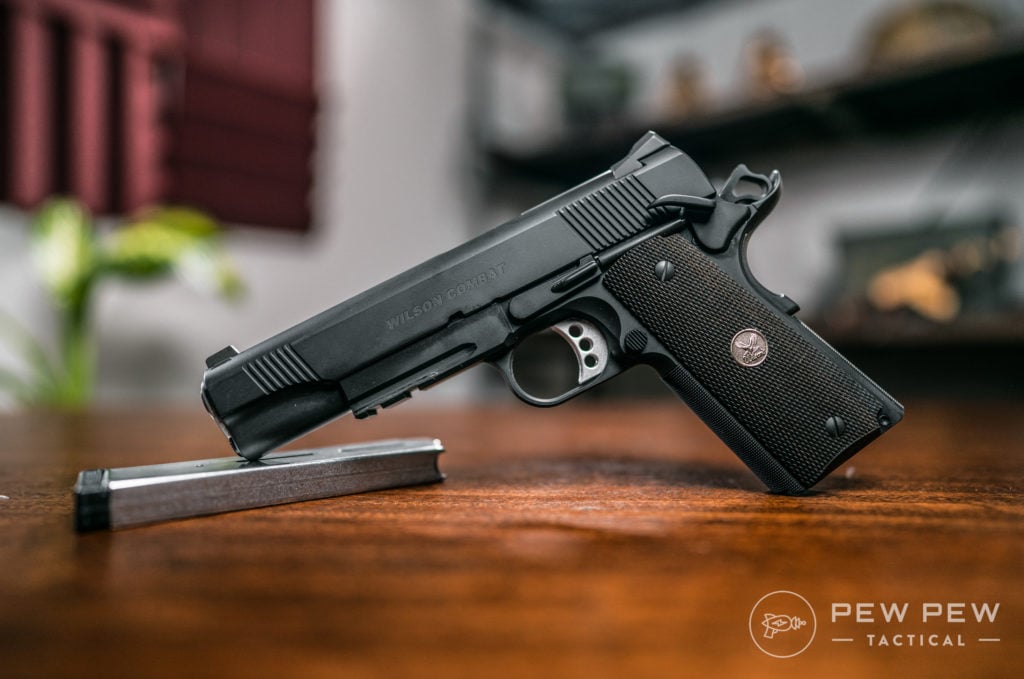 You get a full suite of legendary Wilson Combat parts, including their High-Ride Bullet Proof Beavertail safety and extended magazine well, and improved thumb safety.
The 5-inch match-grade bull barrel is hand-fitted from the factory giving you one of the most accurate guns on this list.
It's not cheap, and it's not for everyone. If you have the cash on hand and truly want the best metal-framed semi-auto out there, this gun might be the gun for you.
Dream 1911
3100
at Wilson Combat
Prices accurate at time of writing
Prices accurate at time of writing
Conclusion
Metal-framed semi-autos are a classic style of handgun that has remained popular despite the rise of polymer-framed guns. Whether you're looking for a 1911, CZ, or something else entirely, there are a number of options out there that will serve you well.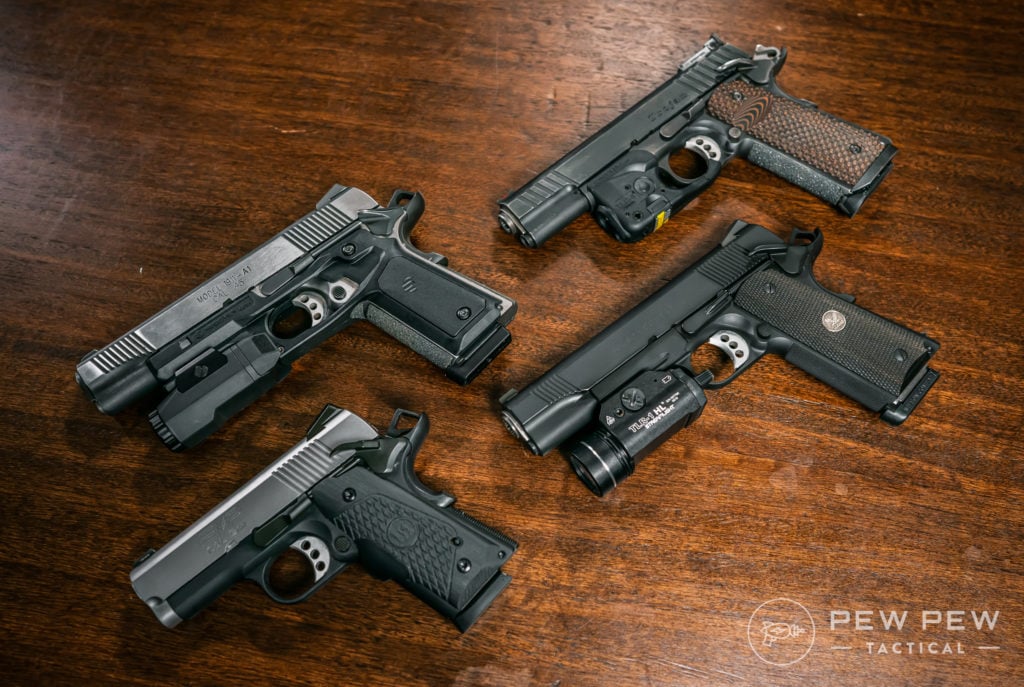 Every gun on this list is rock solid, and we would trust our lives to any of them (and have in many cases). With that in mind, it's worth noting this is not an exhaustive list. There are many great metal-framed semi-automatic handguns out there…these are our best of the best.
What do you think of these metal-framed pistols? Let us know in the comments below! Ready to read more? Check out our guide on the Best Affordable 1911s and 14 Best Service Pistols of the World.