---
The Palmetto State Armory JAKL holds great potential, but can it serve the role of your ultimate go-to defender?
PSA has released several exciting firearms lately, and the JAKL is arguably one of the best. This firearm has the outward appearance of an AR-15 pistol but also contains elements of the AK-47.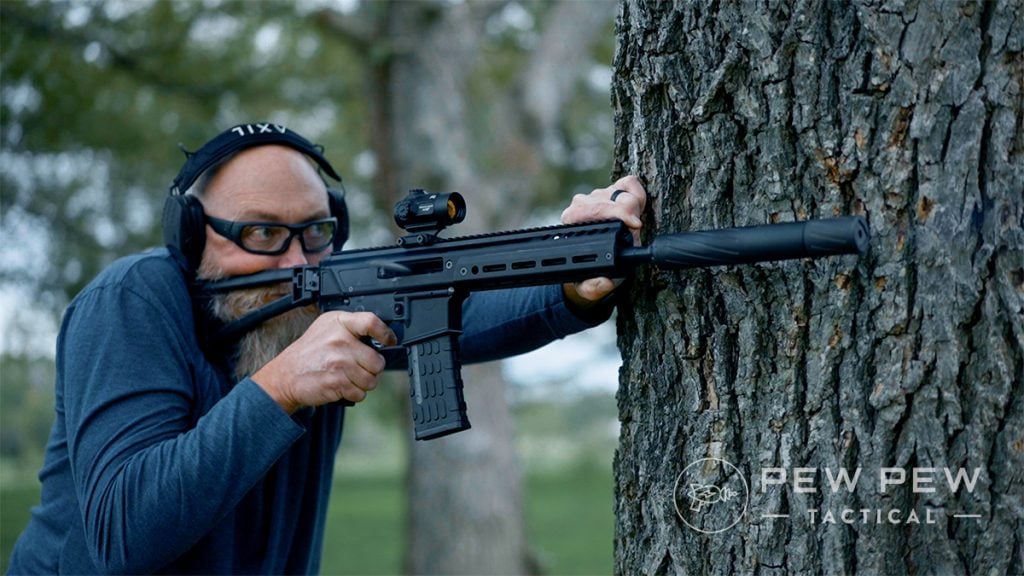 Judging from the features, it seems PSA intended the JAKL as a somewhat stowable firepower upgrade or truck gun. This concept is in comparison to your standard concealed carry firearm.
We can agree that having greater armament at your fingertips when the need arises is a good thing indeed. But does the JAKL get the job done?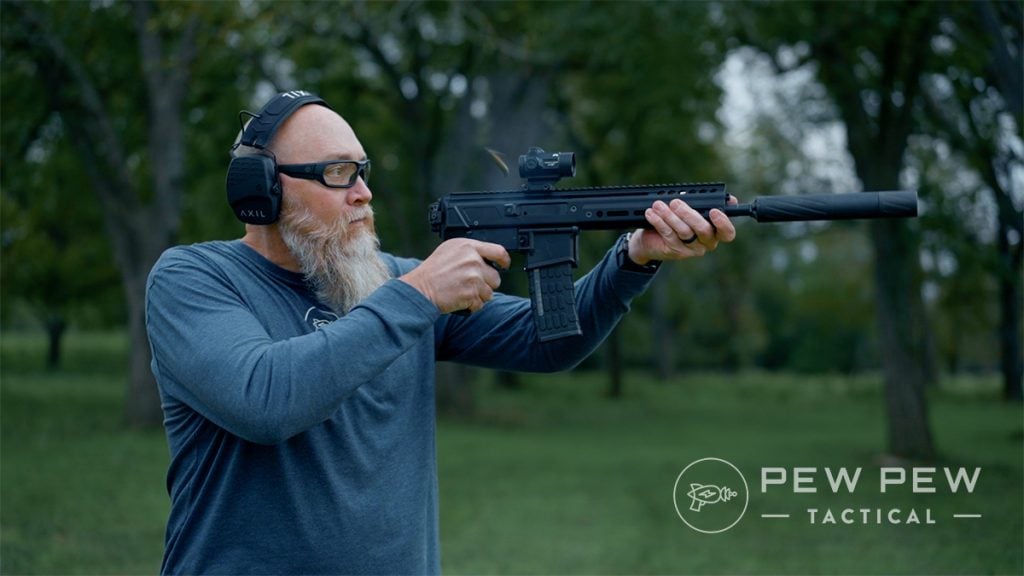 When we began testing, we weren't sure, but the JAKL definitively answered that question. We're going to share the results with you below.
Table of Contents
Loading...
Pros & Cons
Pros
Concealable
Familiar controls
No blowback (suppressed)
Cons
The Bottom Line
Our time in the field with the PSA JAKL revealed a diverse firearm capable of serving many roles. It was reliable, decently accurate, and configurable as a box of Legos.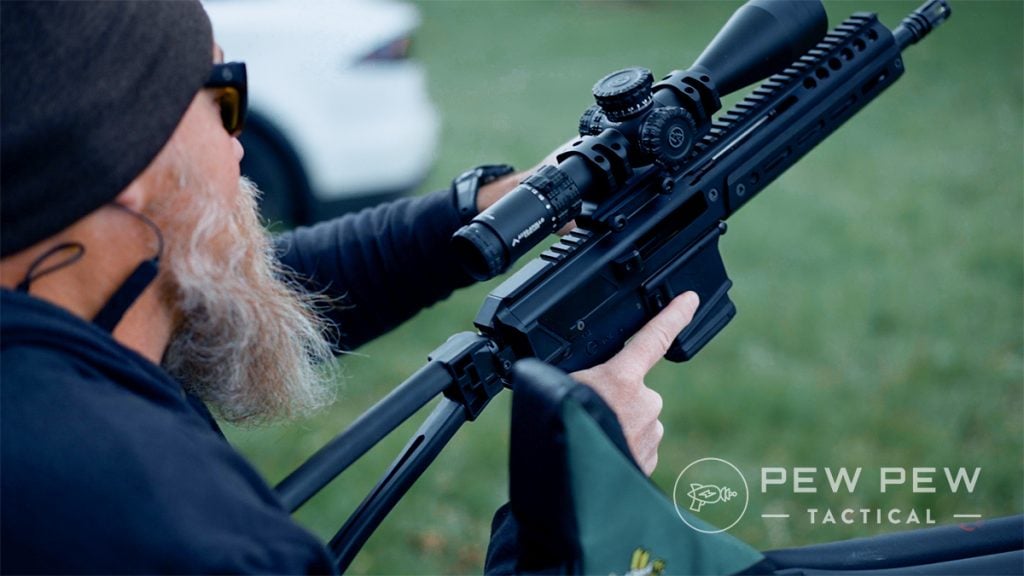 There were things I would change based on personal preferences, but again, this goes back to the adaptability of the gun.
Specs & Features
Specs
Caliber: 5.56mm
Capacity: 30+1
Action: Semi-auto (long-stroke gas piston)
Length: 29.5" (21" folded)
Barrel Length: 10.5"
Height: 7.5"
Width:1.75"
Weight: 6 lbs. 9 oz. (no magazine)
Comes with: JAKL, 30-round Gen2 PMAG, manual, chamber flag, stickers, and a replacement kit for the gas adjustment knob.
Features
Monolithic upper
Long Stroke Gas Piston Operating System
Adjustable gas system
Specification Source: Palmetto State Armory
1099
at Palmetto State Armory
Prices accurate at time of writing
Prices accurate at time of writing
Background
The JAKL was revealed by PSA during SHOT Show 2020 as a 7.5-inch barreled, .300 BLK AR pistol with a suggestion that other models would follow.
Two years later, the gun was released with a 10.5-inch barrel in 5.56mm.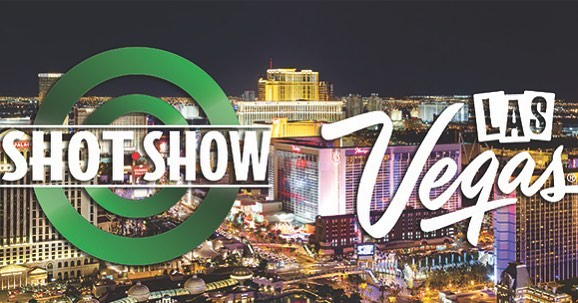 It's a safe bet that if sales of the JAKL perform well, we'll at least see the .300 BLK and potentially other models later on.
Who Is It For?
Anyone wanting to tuck away some extra firepower will definitely appreciate the JAKL. With the 10.5-inch barrel and folding stock, you still get a 5.56mm gun that can feed on 30-round (or bigger) magazines.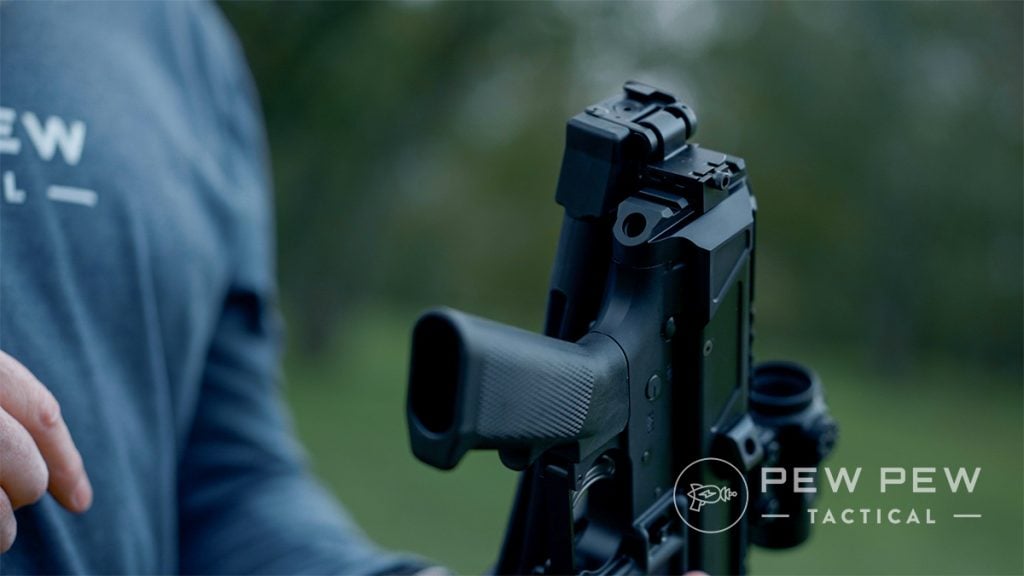 In certain configurations, it could run as a bag gun, but most practically, it would serve well as a truck gun.
Fit & Feel
The JAKL has all the feel of an AR-15 pistol though the abbreviated receiver and folding brace give you a clue as to the piston inside. The grip is an A2 style, and some people are okay with this, but it's one of the first things I tend to replace.
The folding brace from SB Tactical works well, but as a brace only. Shouldering this item with any vigor strong enough to control recoil causes it to bend.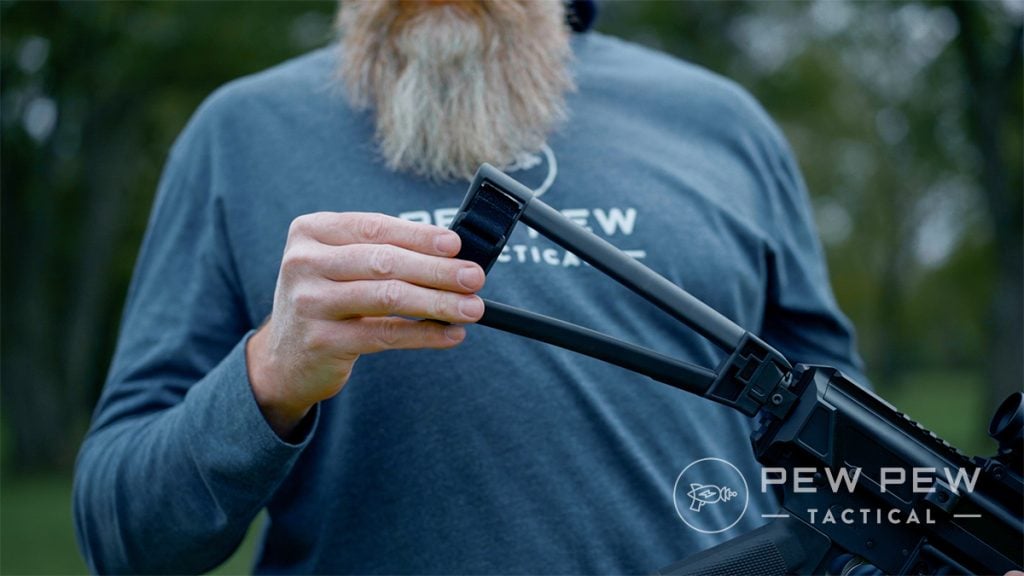 Again, this was not its intended purpose. The brace, lacking in any weight or substance, also causes the JAKL to feel a bit front-heavy in the hand.
Otherwise, the fit and finish are fine, of the black anodized standard common to the AR-15 platform. The trigger, a mil-spec feeling single-stage, broke at 4.5 pounds on a Lyman Digital gauge with an almost immediate reset.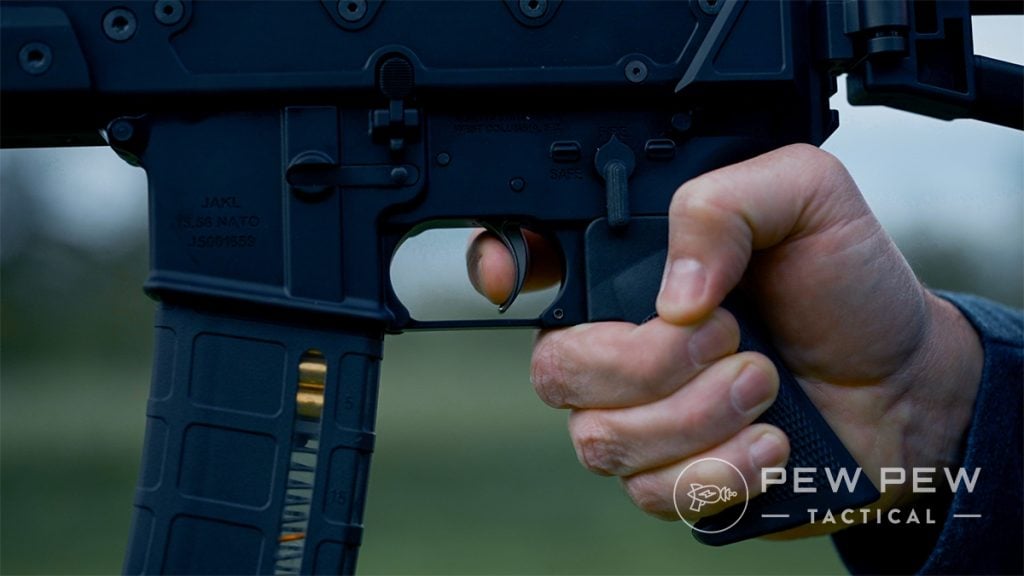 Additionally, the rail is a good size and features 1913 rail on the top, QD wells on the sides near the lower, and in the rear of the receiver. MLOK slots are located at 3, 6, and 9 o'clock. No sights were included with the JAKL.
How Does It Shoot?
The JAKL is fun to shoot, and I saw where with a couple of upgrades, its performance could really shine. Initially, I thought it was going to have reliability issues.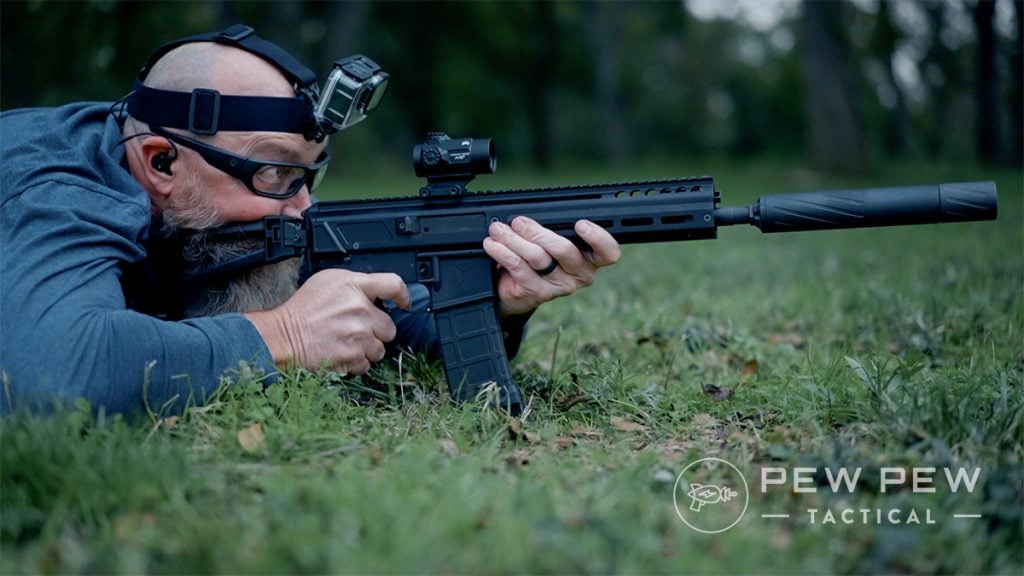 When establishing zero, I laid out prone at 25 yards and experienced a failure to feed after every shot. I wondered if the old "shooting from the magazine" problem was coming into play but later realized the gas system had been adjusted before we started shooting.
Once I dialed this backdown, I had zero problems over the course of the entire test, a little over 500 rounds. The JAKL fed, fired, and ejected remarkably well.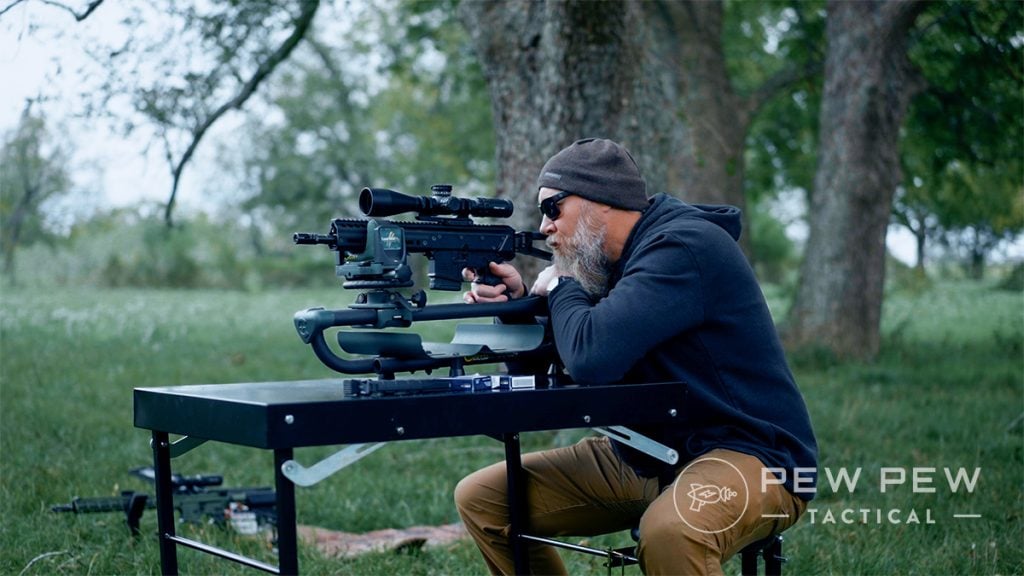 To test MOA, I set up a Benchmaster Shooting Table and Caldwell Lead Sled.
479
at Benchmaster
Prices accurate at time of writing
Prices accurate at time of writing
For glass, I mounted a Primary Arms GLx 4-16×50.
749
at Primary Arms
Prices accurate at time of writing
Prices accurate at time of writing
For ammunition, I used 55-grain AAC, 55-grain Remington, and 69-grain Remington Match, all of which averaged out to around 3 MOA.
It seemed like the 55-grain ammo grouped tighter more consistently as compared to the heaver match. I would have guessed the opposite, considering the 10.5-inch barrel's 1-in-7-twist.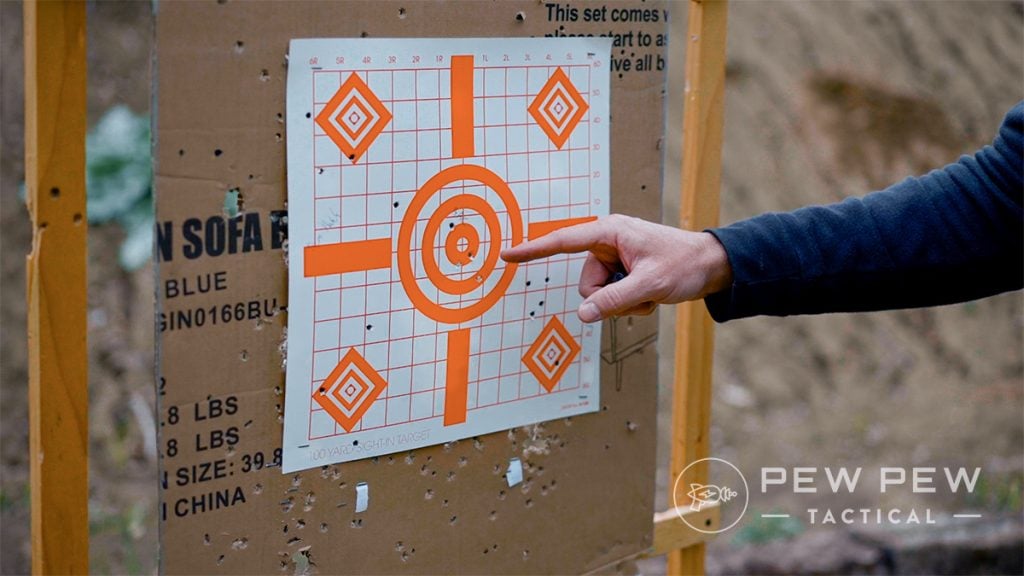 Shooting suppressed is a dream with the JAKL because of the adjustable gas system!
I added a Banish 30 suppressor (1/2×28 thread pitch), and once I had the right setting, the weapon cycled the rounds reliably.
999
at Silencer Central
Prices accurate at time of writing
Prices accurate at time of writing
I found the knob for adjusting the gas system was easy to reach, just barely peeking out from under the front of the handguard, near the muzzle.
I was able to turn it through all four positions without the use of tools.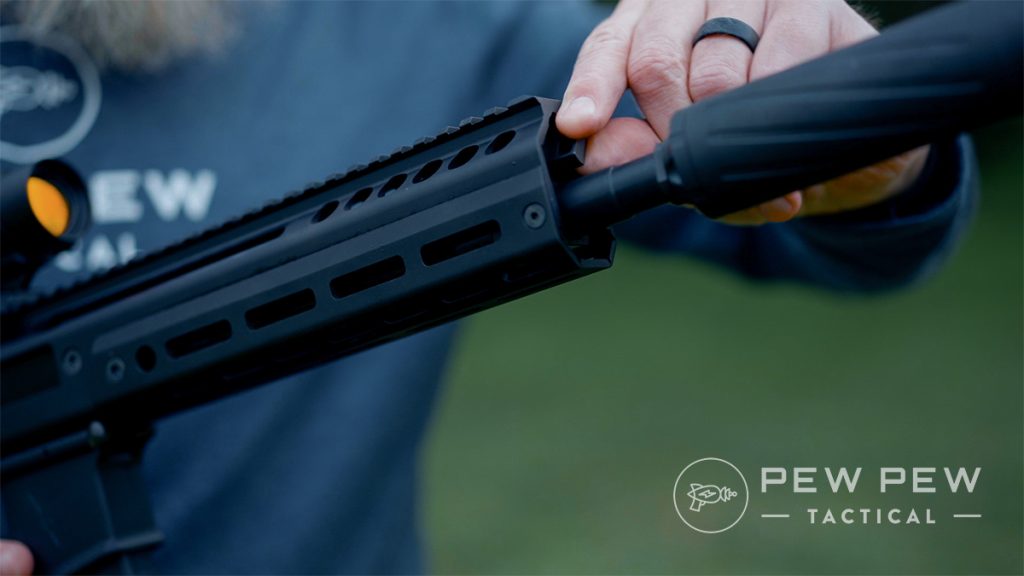 We used three different Magpul magazines and a KCI during testing. All fed reliably and dropped freely when released.
What Sets It Apart?
The JAKL is so different because it has an outer appearance of an AR-15 but uses a long-stroke gas piston in its operating system.
This makes it somewhat of a hybrid with the AK-47 but also the AR-18 when you look at the bolt.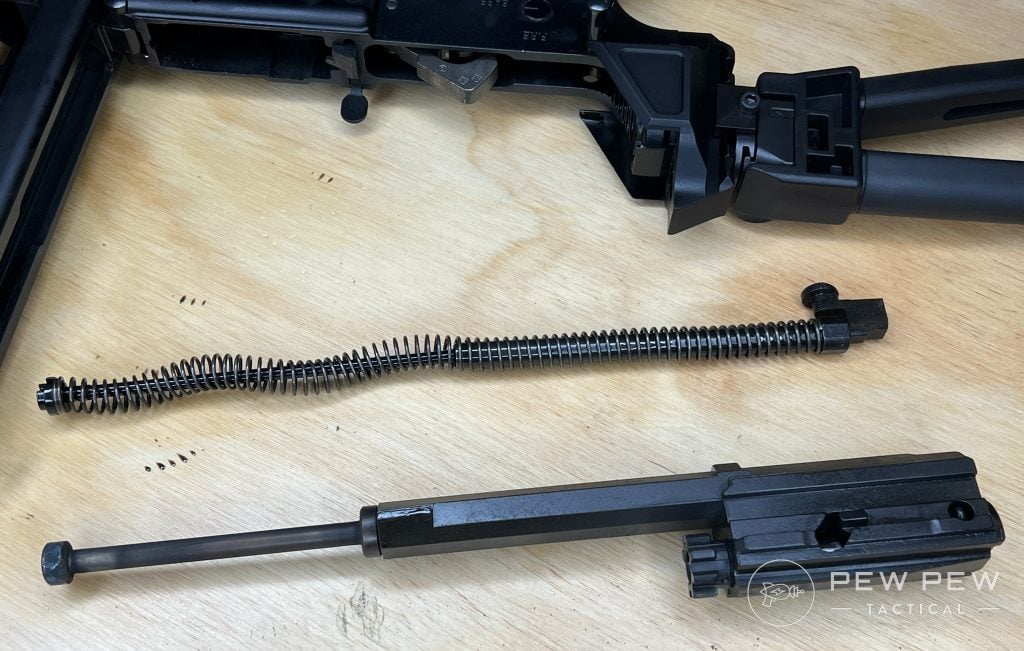 By the Numbers
As stated, when testing began, we had multiple failures to feed. This was based on the gun being under-gassed, though. Once corrected, it ran flawlessly on the three types of ammo we used.
The JAKL has ergos similar to most AR-15 pistols in the grip, fire control (not ambidextrous) bolt catch/release, and magazine release. The charging handle is easy to reach and can be converted to either side of the gun.
Accuracy: 3/5
In my experience, the JAKL averaged around 3 MOA. This might be improved with a quality two-stage trigger.
I have to admit I was a little surprised to see multiple colors and paint schemes of the JAKL on the PSA website.
At $1,099, the JAKL is not cheap and might seem expensive compared to a comparable AR-15 pistol. However, compared to a closer analog like the Sig Sauer MCX, it's much cheaper.
1099
at Palmetto State Armory
Prices accurate at time of writing
Prices accurate at time of writing
Upgrades for PSA JAKL
I would upgrade the trigger on the JAKL to a Geissele two-stage like the SSA-E.
199
at Brownells
Prices accurate at time of writing
Prices accurate at time of writing
This would allow for better control on longer shots and resetting the trigger during recoil for quicker follow-up shots.
For sights, I used the Primary Arms SLx MD-25. This is a great optic for the JAKL!
169
at Primary Arms
Prices accurate at time of writing
Prices accurate at time of writing
It's small in size, so doesn't add too much weight or inhibit a concealed (back seat) draw, but big on performance.
Final Verdict
The JAKL is a cool firearm that has a lot of features you'd want in a truck gun or home defender.
It's small enough to run suppressed without adding too much overall length and eats up gas with its adjustable system.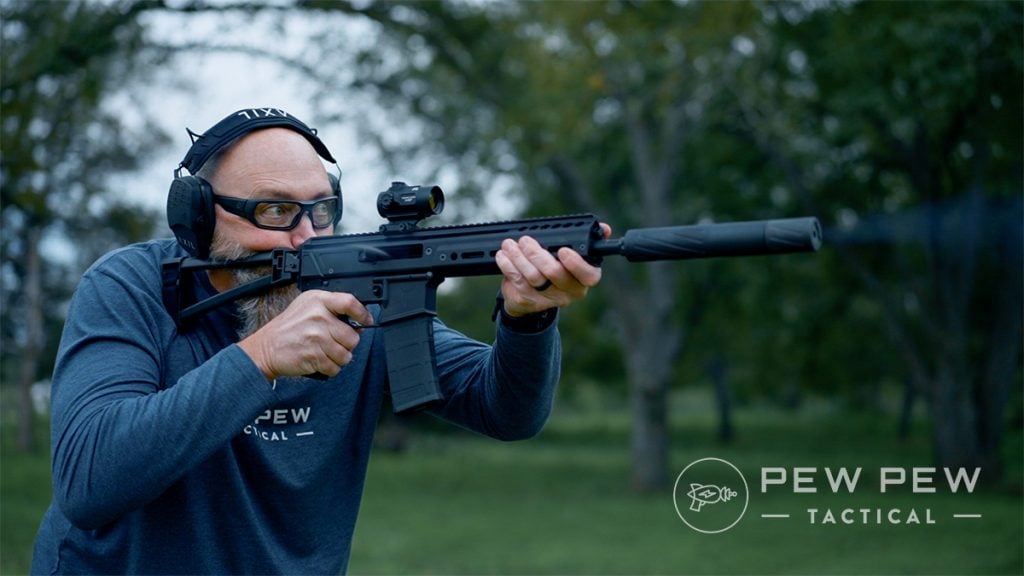 That size also allows you to tuck away a significant increase in firepower in comparison to a standard pistol.
It's reliable and provides decent accuracy for short to medium distances.
Will you be picking up a JAKL for your vehicle? Let us know in the comments below! Be sure to head over to our 5 Best Folding Truck Guns to outfit your El Camino!