What does the AR-15 and a Guitar have in common?
Well, they do both play beautiful music, but more importantly, you need to tune them.
A properly tuned AR, like a properly tuned guitar, is gorgeous to see, hear, and feel.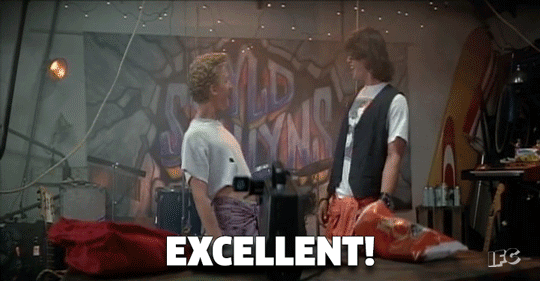 Today we are going to look your ability actually to tune an AR-15 for various roles.
There is no one way to tune them all. Different rifles are being used for various tasks and you can't necessarily tune one gun to do the job of another.
We are going to look at the three most popular rifle configurations with different purposes: Competition, Home Defense/Duty, and Suppressed. Plus one more that I just find fun!
Table of Contents
Loading...
Why Should You Want to Tune your Gun?
Is making beautiful music not enough of a reason? Well, it really shouldn't be since it's likely going to sound the same before and after it is tuned. Regardless of what the gun is supposed to do, tuning it will make it function at its peak level of performance.
A properly tuned gun will improve reliability. This is especially true when it comes to the ability of the weapon to feed, extract, and eject.
You can also reduce recoil, muzzle rise, and make the gun function with shorter barrels, suppressors, and other custom features. If you want to see a customized and tuned AR-15 in action, take a look at Tim Ramberg's 3-Gun AR-15…
Finally, tuning your gun can both be fun, and interesting to do. You'll learn a lot about your rifle, and how a gas system works. Yay, education!
Understanding the AR's Gas System(s)
Speaking gas systems, if you didn't know the AR-15 is a gas-powered gun. Specifically, it's a direct impingement gun. Let's break it down on how the AR-15 functions really quick. I think a firm understanding of how the gun runs is a must have to understand the rest of the article fully.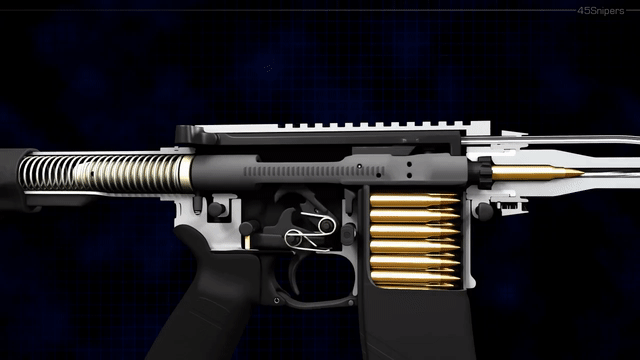 First, you manually load a round. You aim, pull the trigger, and the gun fires. As the gunpowder ignites it creates gas which propels a projectile down the barrel.
As the gas travels down the barrel it reaches a gas port which is part of a gas block. This gas port bleeds off some of the gas through a gas tube. This gas is then shot back into the receiver and it forces the bolt carrier group rearward.
As the BCG travel rearward it extracts and ejects the fired round. It's also recocking the hammer. The BCG travels backward into a buffer, which compresses a spring. Once the spring hits its apex the buffer pushes the BCG forward.

The BCG then picks up the next round in the magazine and pushes it into the chamber. Your weapon is now ready to fire again.
The three parts of the gun you need to pay attention to is the gas system (which includes the gas block and gas tube), the bolt carrier group, and the buffer. These three AR-15 components are the most important when it comes to tuning the rifle.
Gas Systems, being plural, refers to the gas block and the length of the gas tube. While the length of a gas tube will in part be dictated by the length of barrel used, it doesn't have to be.
A standard 16″ barrel normally comes in Carbine and Mid-Length gas systems but can sometimes use a rifle length gas system – although rifle length is normally found on barrels of 20″ or more.
Once upon a time I was a Marine and the first rifle I was issued was an M16A2, followed by an M16A4. These full sized rifles are great guns, and I never knew how smooth they shot until I got issued an M4. Going from the M16A4 to an M4 was an interesting change.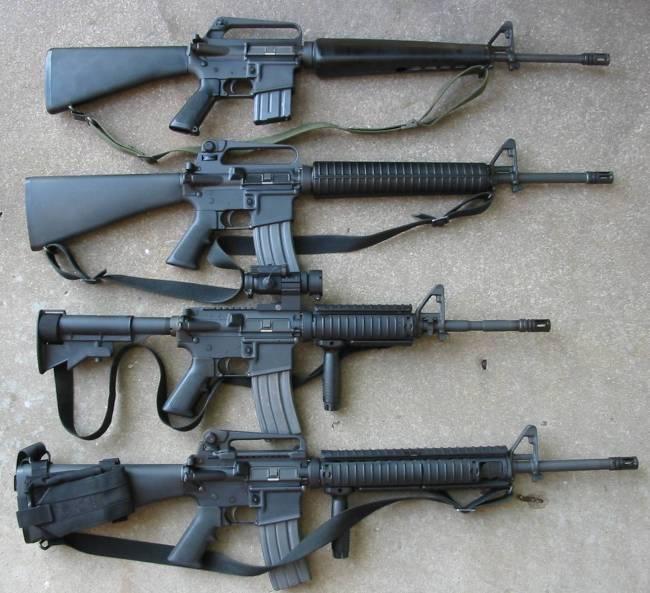 The M16A4 was a smooth shooting rifle that was really a simple gun to shoot. The M4, by comparison, felt like it was all corners and edges.
So the first thing you need to do when building your rifle is to use the longest gas system possible. For more on gas systems check our article here. I don't want to dive too deep into this here today.
What to Tune in Your Gun
So let's look at those special components you can use to tune your rifle for your chosen purpose.
The Gas Block
The first and most important is going to be an adjustable gas block. Again we have a whole rundown of adjustable gas blocks so check that out as well. An adjustable gas block is the starting grounds for tuning a gun.
Best Adjustable Gas Block
89
at Brownells
Prices accurate at time of writing
Prices accurate at time of writing
An adjustable gas block is a simple device and at its core, it's designed to allow you to control the amount of gas that flows into the gun. Typically you rotate a small screw and the amount of gas that can pass through the gun is either increased or decreased.
The amount of gas going through the gun affects both reliability and recoil. An adjustable gas block is incredibly important regardless of what build you are really going for.
They cost a bit more than your standard gas block, but these days the cost to performance ratio delivers a huge value for your dollar.
Your gas adjustment is going to depend on a number of factors. This includes barrel length, muzzle devices, as well as the type of ammo is used.
To really properly do this you need to get out and shoot. How much gas you need really depends on what your rifle is for. We'll touch on this a bit more down the road…
The Bolt Carrier Group
The BCG is the heart of the rifle and determines a good bit about the gun. Your most common BCG is the standard mil-spec full auto design. The 158 Carpenter steel BCG will function as an absolute champ.
And yes, we have an article on that too…
Is the best? Well, that's subjective, but BCGs vary in weight and finish. Finish isn't as important as weight when it comes to tuning a gun. Lighter BCGs means less mass is moving rearward, and less mass means less recoil.
Not only that but less mass to move rearward means less gas needed to operate the gun. Less gas means more recoil.
The downside is, of course, the lighter the bolt the thinner and often weaker it is. Lightweight BCGs aren't necessarily known for their longevity into the tens of thousands of rounds.
Rubber City Armory is our favorite Lightweight BCG, you can read why in our Best Lightweight BCG article!
Editor's Choice
360
at Brownells
Prices accurate at time of writing
Prices accurate at time of writing
The Buffer
The buffer in your rifle is often ignored, and it's unappreciated. It's not sexy, or even visible. My TiN BCG is gold and looks cool, and it gets more attention because of that cool factor.
But the truth is – the buffer can do a fantastic job of helping tune your rifle and shouldn't be ignored.
There are a ton of different buffer weights, and when building a rifle, you need to go to the buffer to make the gas block and BCG work for you. Most guns come over gassed, and most buffers are heavier than they need to be to work reliably.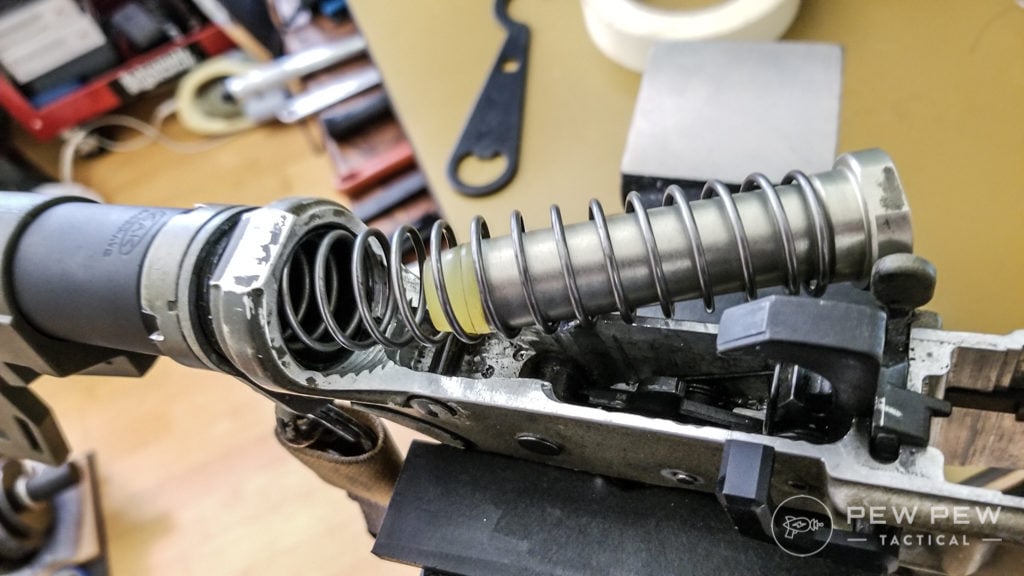 With an adjustable gas block, you can go with a light buffer, and more so with a light BCG. The combination of an adjustable gas block, lighter BCG, and lighter buffer means ultimately less recoil.
Heavier buffers require a little more gas, and a standard BCG is best for reliability and durability. A heavier buffer will increase your weapon's reliability. A heavier buffer will slow the cycle and that longer dwell time will ensure more reliable extraction.
Not only that but a heavier buffer creates more forward momentum when it comes returning the bolt to battery as well. A heavier bolt fights through more grime and dirt and puts the round back into the chamber where it needs to be.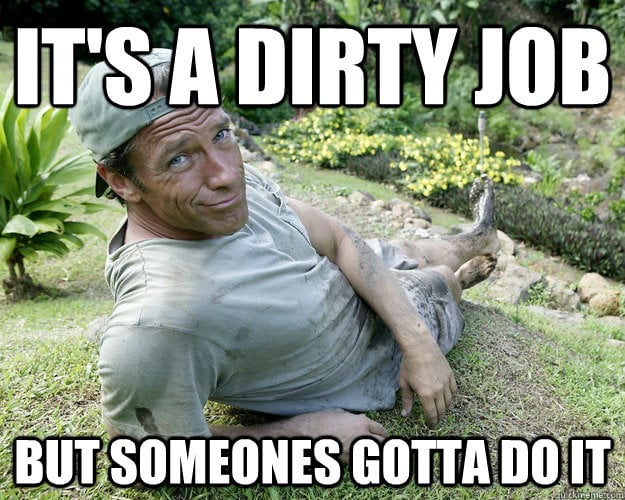 Tuned Gun Examples
Let's talk tuned guns. When it comes to tuning, three distinct guns need to be tuned for successful use. The following firearms are best tuned when it comes to successful use and employment.
The Competition Rifle
As with most rifle development, the AR-15 competition rifle is where tuning a rifle really started. Interestingly enough the world of competition brought us the entire concept of optimizing a gun.
When it comes to competition rifles, it's best to tune the guns to reduce recoil and muzzle rise as much as possible. This means sacrificing long-term durability since less mass means shorter longevity.
The reason being is most competition AR-15s are used in multi-gun events. In these events, the fractions of a second can be the difference between victory and defeat. Reducing the recoil and muzzle rise will help the shooter to be faster and can transition between targets accurately.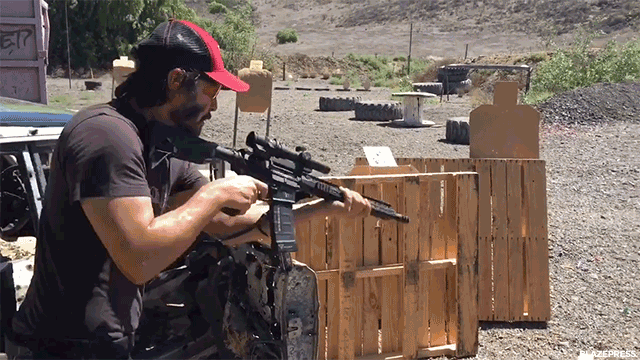 To reduce recoil and muzzle rise, you start at the muzzle and install a robust compensator, or muzzle brake, preferably a hybrid design. After that, we dive into tuning the rifle.
Of course, an adjustable gas block is a must have, as is the longest gas system you can use. Next, we go into the BCG. If I were going light, I'd likely go titanium.
Titanium BCGs are expensive but quite durable. I'd ensure it was coated with a durable coating to help resist erosion and keep the BCG lasting as long as possible.
Next, I'd go with a lightweight buffer, and JP Enterprises makes a lovely lightweight buffer that's exceptionally well made and perfect for a high end build.
Once you install your parts its time to hit the range and start the tuning process. You need to tune the rifle to the rounds you are going to use for competition. Load several magazines with a single round.
Set the gas block to the most closed setting. Rack the weapon and fire. 99.99% of the time the gun will not cycle properly, that is to be expected.  
Now adjust the gas block one rotation, and fire again. It likely won't cycle, and that's okay. Repeat this process until the weapon cycles, and the bolt locks rearward on an empty magazine. Once the bolt locks to the rear of the rifle go ahead and give the adjustment screw on the gas block an extra ½ rotation.
This final rotation is a just because for reliability purposes. You want a little extra gas, and to ensure the weapon is working after a few hundred rounds during stage after stage of multi-gun shooting.
Once you have the gun cycling reliably with your lightweight components smile and enjoy that reduced recoil and muzzle rise.
The Home Defense and Duty Gun
The reason your typical off the shelf AR-15 is over gassed is for reliability purposes. Of course over gassing means your gun will have more recoil and ultimately more wear on the parts and pieces. You want a little bit of that, but not so much where the weapon will be hammering itself into oblivion.
Of course, an adjustable gas block is a must have, but you don't need a super fancy lightweight bolt carrier group. As a Marine, I never had my rifle choke, and I treated it like a red-headed stepchild. I was a machine gunner, and my rifle was an afterthought regarding weapon systems.
The standard Mil-Spec BCG functioned like a champ. However, this is American, and capitalism has given us a number of advantages over standard steel BCGs. I'm a big fan of Nickel Boron BCGs for duty guns.
Best Nickel Boron
175
at Brownells
Prices accurate at time of writing
Prices accurate at time of writing
The nickel boron coating means they run smoother in adverse conditions. A standard weight BCG with a nickel boron coating is perfect for a defensive and duty built AR. These guns need less lube and run longer when filthy and disgusting.
A standard BCG will work, but a nickel boron BCG will work betterer (That's a word, trust me.)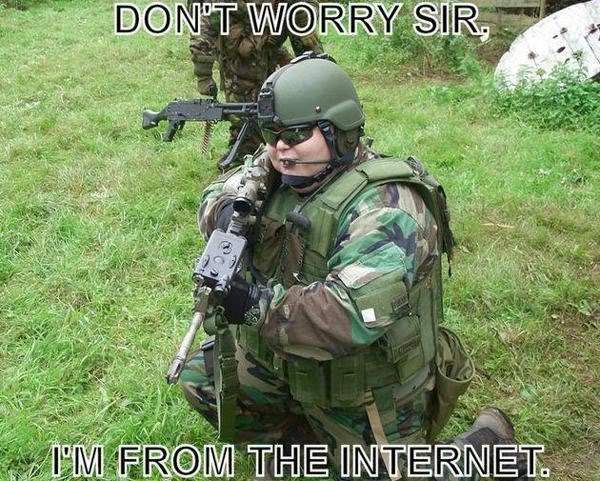 When it comes to buffers, you can go with a standard carbine weight buffer, but again there are options for this. If you have the cash for a 200 dollar buffer the Surefire H9 has you covered, but if you'd instead not break the bank the Brownells Heavy Buffer is an excellent go to that's affordable and reliable.
Heavier buffers mean a greater chance for proper ejection and extraction as well as more forceful closure when it comes time to put bullets into chambers. Again heavier bolts mean more force and more force is critical when a rifle is filthy dirty.
To tune a duty rifle again, we still want to eliminate some of the over gassed nature. This means starting with the gas block in the tightest position and a bevy of magazines loaded with one round. The ammo needs to be your go-to defensive ammo as well.
Load and fire these magazines until your weapon is reliably cycling and the bolt is locking closed on an empty magazine. Now instead of dialing it open an extra ½ turn go with a full twist.
This additional gas will give you a bit more recoil, but will also ensure proper operation when things are dirty and fouled.
The last step is to load up magazine after magazine to shoot and shoot and shoot. You want to test the rifle and put through at least a combat load without a malfunction. A combat load is seven 30 round magazines (210 rounds).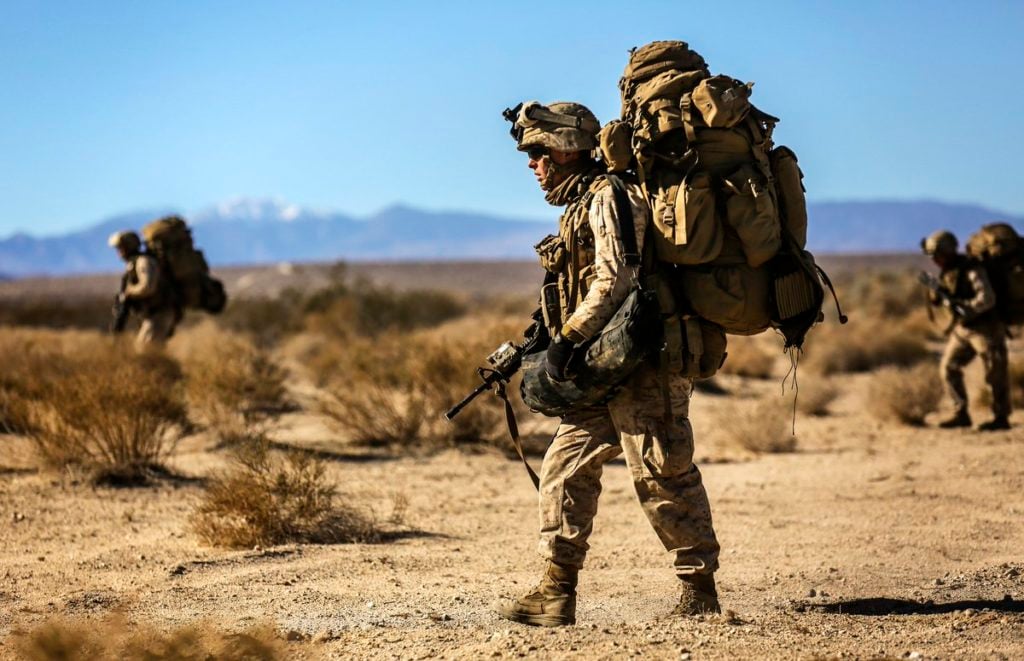 While we highly recommend shooting a combat load of ammo to confirm you have a reliable rifle, you don't have to do it in full pack…unless you want to, PT is always good!
Suppressed Rifles
Suppressors are becoming more and more popular among the shooting community. They are safety devices that reduce noise pollution and allow you to operate your rifle in a much safer manner when ear protection can't safely be used.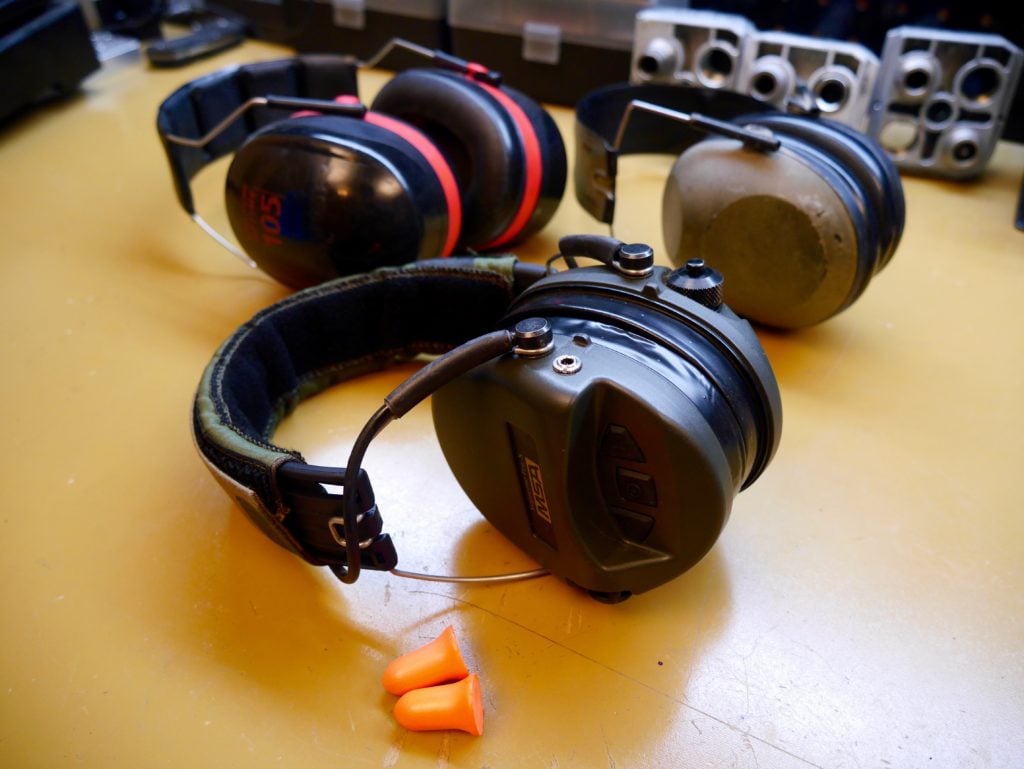 These situations include self-defense, duty, and hunting. In all of these situations, even the best electronic hearing protection won't give you the same situational awareness your ears can. Adding a suppressor to your weapon isn't as easy as merely threading it on and going to the range.
Tuning your rifle to your suppressor is easy and again we go with an adjustable gas block. A suppressor affects gas blowback significantly. You can even get a face full of gas when you pair a suppressor with an already over-gassed rifle.
Again you have to pair an adjustable gas block, with your chosen suppressed ammo, and your suppressor equipped on your rifle. There are a few components explicitly designed for a suppressed rifle that can help with this gas bleed off.
Gemtech makes a purpose-built BCG that's designed to help with gas bleed off. This BCG is a pricey component but functions very well to keep gas out of your face. On top of that, you can also add the Raptor SD charging handle to help it a bit more.
240
at Brownells
Prices accurate at time of writing
Prices accurate at time of writing
Buffer wise JP Enterprises makes an impressive buffer and spring design to eliminate the twang that comes from the buffer and buffer spring compressing. It's a proprietary design and is likely a costly option, but its a solid option to ensure smooth recoil and reliable operation of your suppressed rifle.
However, if you want to save a bit of money go with an H2 suppressor for reliable operation, even with a dirty gun.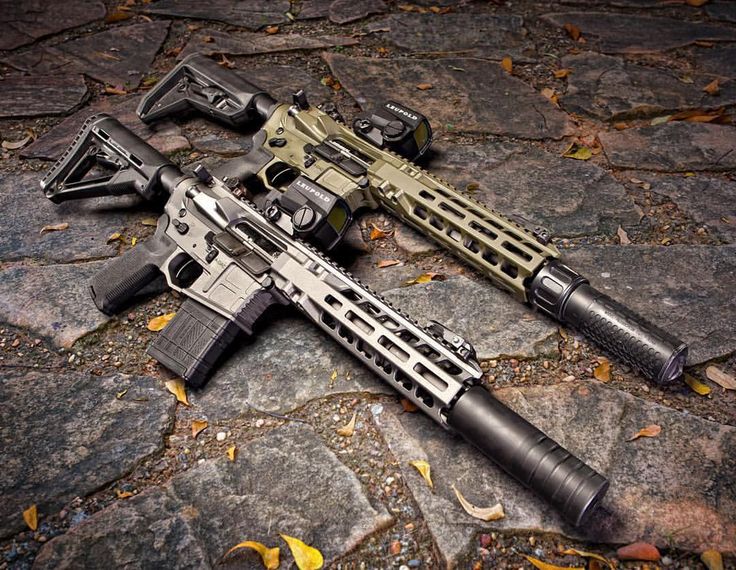 Again we are going to load one round per magazine, ensure the suppressor is equipped and hit the range. There are two schools of thought here. The first is to tune the rifle just to the suppressor.
You'll need the adjustable gas block to eliminate as much over gas as possible. The end result may be a rifle that only runs reliably with the suppressor attached.
The second school of thought allows or a little over gassing when the rifle is equipped with a can to ensure the gun will run reliably without the can and with the can.
What is going to be the best depends on you. We recommend eating a little gas but having a rifle that works with and without a suppressor, just in case.
The Pleasant Plinker
Here is an easy build to make. Get a rifle or dissipator length gun and install an adjustable gas block. Now pair it with a standard BCG, and rifle buffer. Nothing fancy, nothing sexy, just a simple rifle build.
Adjust the gas block down as far as you can to ensure reliable operation and enjoy the smooth shooting nature of a full-length rifle AR. The M4ergy rules the AR world, and more people are going smaller and smaller the 20-inch full-length rifle design is often unloved and underappreciated.
Plus, retro is on the way in, so jump on a rifle build and be a trendsetter.
If you want to go full retro though, Brownells makes a complete line of old-school mil-spec AR-15 and AR-10s!
Tuned Up
Tuning a rifle is an exciting and dynamic means to change the way it functions and how it feels. It can be tricky and there is some reliability experimenting needed, but it can result in a very soft shooting and reliable gun.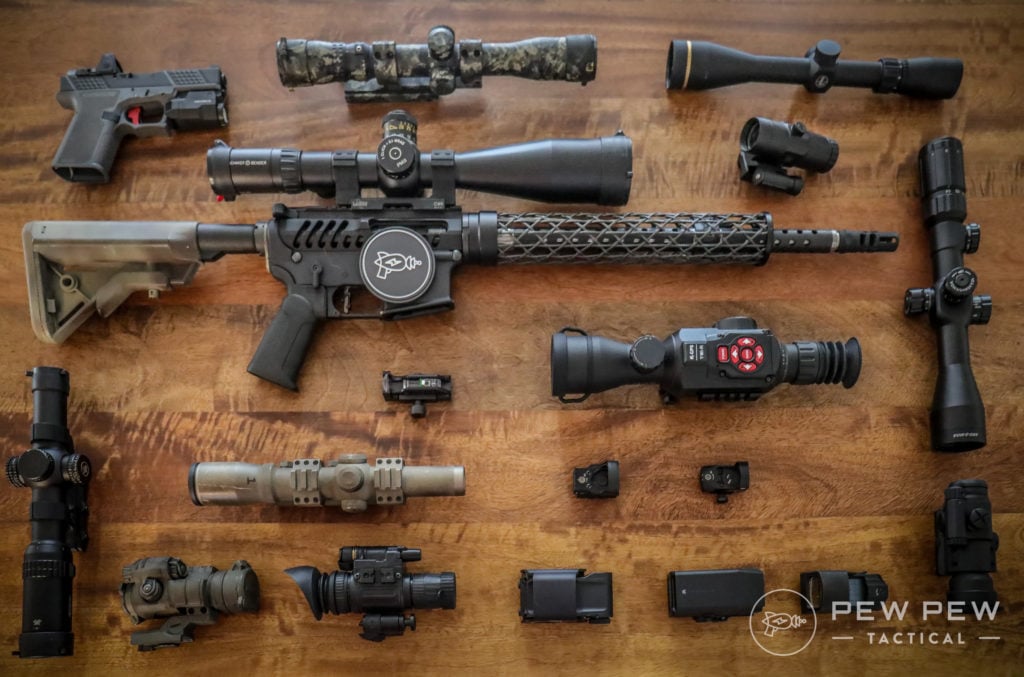 Ready to put an optic on your tuned AR-15? Get the Best AR-15 Optics & Scopes!
I'm a bit new to the tuning process and always looking for tips and tricks to be better at it, so let me know below what you guys and gals do to tune your rifles! And then check out our Best AR-15 Upgrades for your non-gas-system needs.