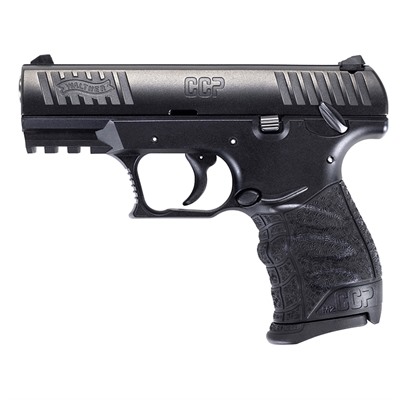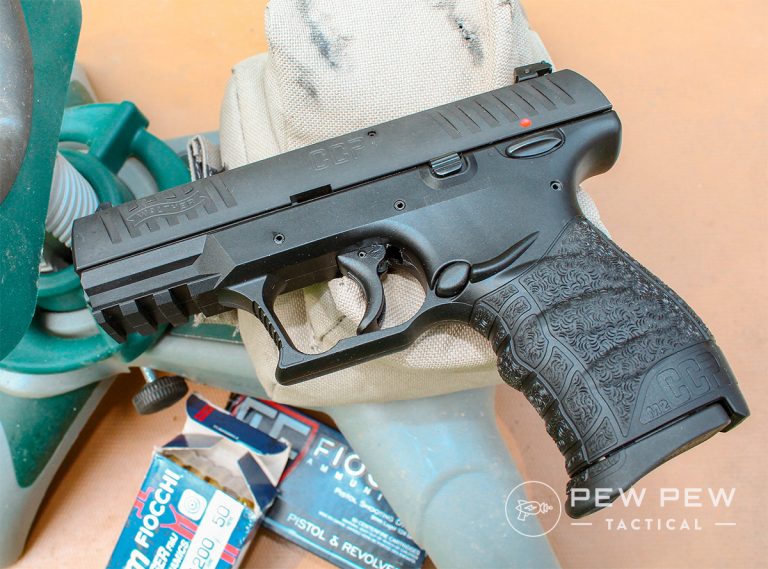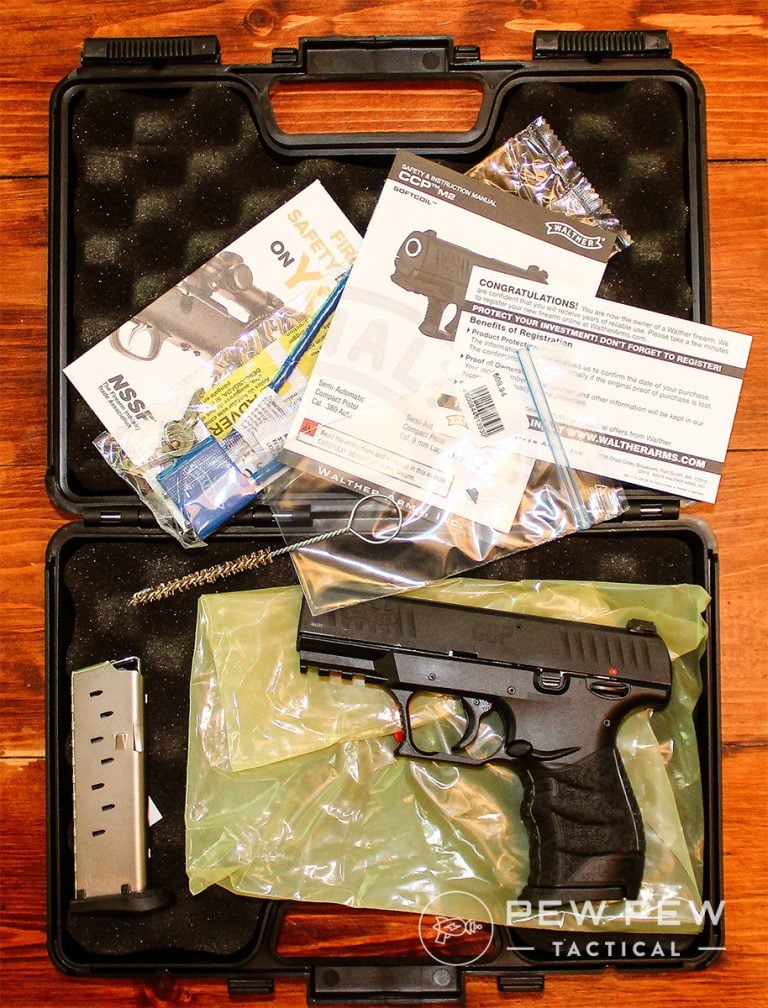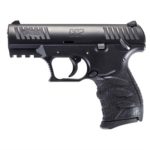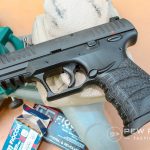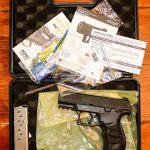 Very good ergonomics

"Soft-coil": delayed gas blowback piston softens recoil

Sights are replaceable with Glock 19/17-pattern sights

Easy-Rack Slide

Cross-directional grip texturing

Accurate
Takedown is different than most other guns and may cause a bit of confusion

The trigger has a long take-up and reset

Gun can get quite hot with extended shooting
Editor's Note:
The Walther CCP M2 is the first polymer pistol to use a gas-delayed operating system in the form of Walther's Soft-Coil technology. This system both reduces the felt recoil and makes the slide easier to rack. Also present is Walther's trademark great ergonomics, which further help make the CCP comfortable to shoot for anyone. Tool-less takedown and a fixed barrel allow for easy maintenance as well. These single-stack pistols are great for anyone, but especially those with reduced hand strength.
Read full review
Walther CCP M2 For Sale - Compare Prices
Kentucky Gun Co
Save $134
Walther CCP M2 Specs
Action
Semi-Auto / Single Action
Caliber
380 ACP / 9mm Luger
Walther CCP M2 Features

8+1 capacity

Gas-delayed blowback "Soft-Coil" technology

Thumb safety

Large trigger guard

3-slot Picatinny rail

Tool-less takedown

Fixed barrel
By The Numbers - Walther CCP M2
Accuracy
Out of the box, it hit a little low, but with a swap of the sights, that probably would be fixed.
Reliability
It handled well at the range and didn't miss a beat.
Customization
It doesn't have the same aftermarket as Sig or Glock, but you can add a few things here and there.
Ergonomics
Average-sized hands will be fine but larger mitts may struggle with this compact pistol.
Overall
Walther CCP M2 Hands-On Reviews & Related Post
Walther CCP M2 Variations & Comparables
final verdict
"The 9mm CCW market is crowded, to say the least, but that's a good thing. It gives you several guns to choose from, regardless of whatever category you're shopping for For some folks, the easy-to-use CCP M2 represents the apex of the single-stack triangle. You could surely do worse than to carry a gun that puts its bullets where you look and does it without beating your hand up. Add a laser or light to it and have an almost-perfect carry gun." – Mike Hardesty
Community reviews
There are no reviews for this product yet.
Add your own rating and help other Pew Pew users pick the right guns