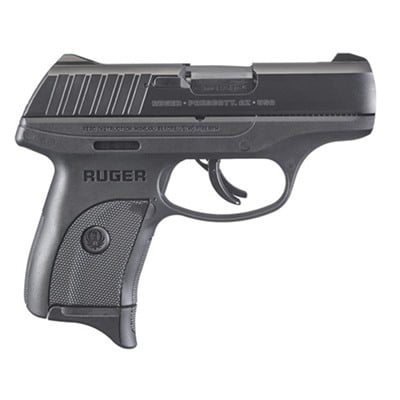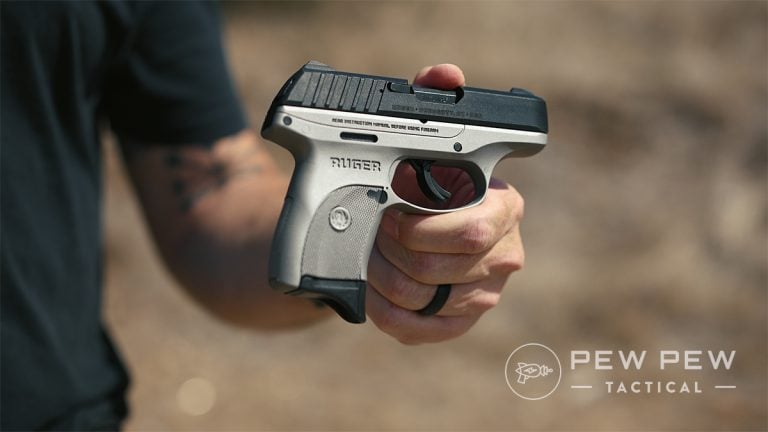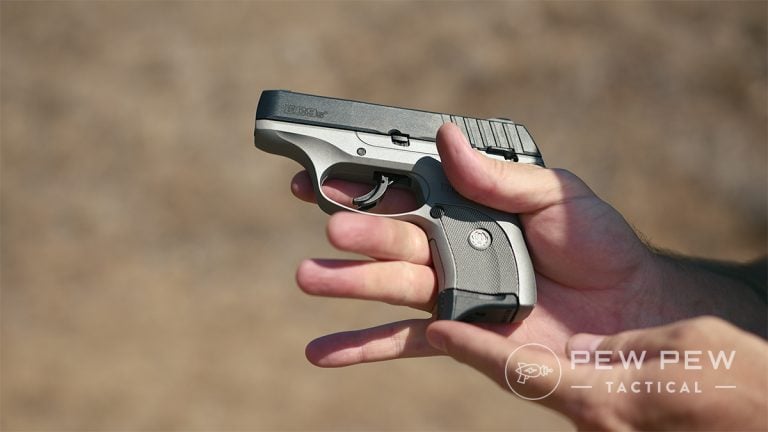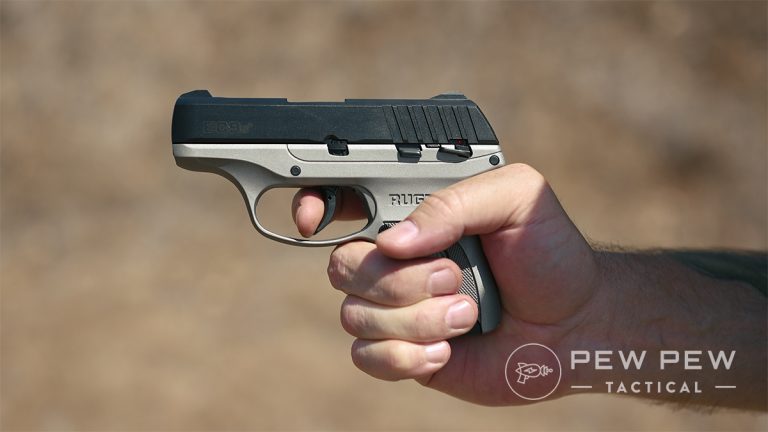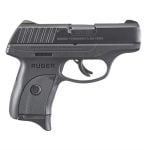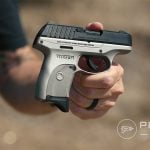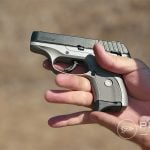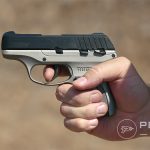 Lightweight and Compact - only 17.2oz

Affordable - around $300 street price

Reliable

Lots of accessory options
Fixed sights (cannot be upgraded)

Thin grip

Single magazine
Editor's Note:
"The Ruger EC9s 9mm pistol is great as a beginner carry gun. It has lots of safety mechanisms and upgrade options. Best part is it's very affordable with street price around $280." – Sean Curtis
Read full review
Product Description
The Ruger EC9s is an affordable 9mm with 3.12-inch barrel length sitting on an overall 6-inches in length. It weighs in at 17.2 ounces and features a capacity of 7+1. It's a bare bones concealed carry pistol, but for those on a budget, it does the job.
Ruger EC9S For Sale - Compare Prices
Palmetto State Armory
Save $100
Ruger EC9S Specs
Action
Double Action Only / Semi-Auto
Magazine Capacity
7+1-Round
Magazine Included
1 x 7-Round
Finish
Black / Nickel/Chrome
Frame
Flat Dark Earth / Gray / Purple / Turquiose
Ruger EC9S Features

Striker fired light trigger

Lightweight and compact

Integrated trigger safety

Includes 7 round 9mm magazine

Manual safety

Magazine disconnect

Grip extension floorplate
By The Numbers - Ruger EC9S
Accuracy
The sights feel very old school and are functional, but nothing to write home about. The trigger is really pretty good for such an inexpensive firearm and salvages much of the accuracy potential in his gun.
Reliability
For the 300 rounds of 115 FMJ we fired through the EC9s, there were zero malfunctions. The magazines fed reliably, dropped cleanly, and the weapon cycled perfectly.
Customization
You cannot add upgraded sights. The most you could do would be to paint the front post. There aren't a great deal of accessories you can add to the EC9s either. However, I counted 17 distinct models, most of which were color options.
Ergonomics
Despite the size, the gun is designed well and accommodated my 2X hands nicely. While the controls were within reach, the EC9s takes a hit for lack of ambidextrous controls.
Overall
Hands-On Reviews & Related Post
Ruger EC9S Variations & Comparables
4.5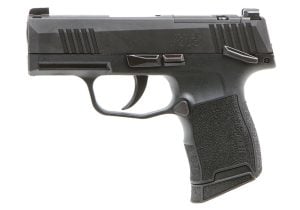 VIEW DETAILS
The Sig P365 is an impressive micro 9mm with a great track record. This gun is a popular subcompact semi-auto pistol, designed for CCW and self defense. Some of it's key features include a 10-round capacity, which is higher than many of its competitors, compact and modular, has XRAY3 Day/Night sights providing visibility in low light conditions, and ambi controls. We've tested this gun time and time again. As our writer puts it, "The rest of the industry has had a couple of years to catch up but the P365 is still an impressive micro 9mm that is super popular as a CCW option." – Travis Pike
Read More
4.3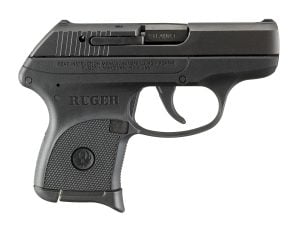 VIEW DETAILS
The Ruger LCP is a .380 chambered semi-auto pistol that offers a convenient concealed carry gun to those looking for a slim pistol. Perfect for pocket carry, this tiny pistol also works well as a backup gun. It can hold 6+1 rounds in a standard mag and 7+1 in the extended mag.
Read More
final verdict
"At street prices between $200 and $250, it's hard to complain about any of the gun's shortcomings. Ruger set out to provide good value at the price point, and they absolutely delivered. While we didn't care for the sights or sole magazine you get, the trigger was decent, and the ergonomics were surprisingly good. The overall package is thin and very concealable." – Sean Curtis
Community reviews
There are no reviews for this product yet.
Add your own rating and help other Pew Pew users pick the right guns