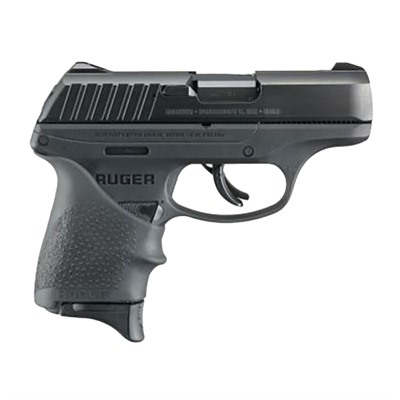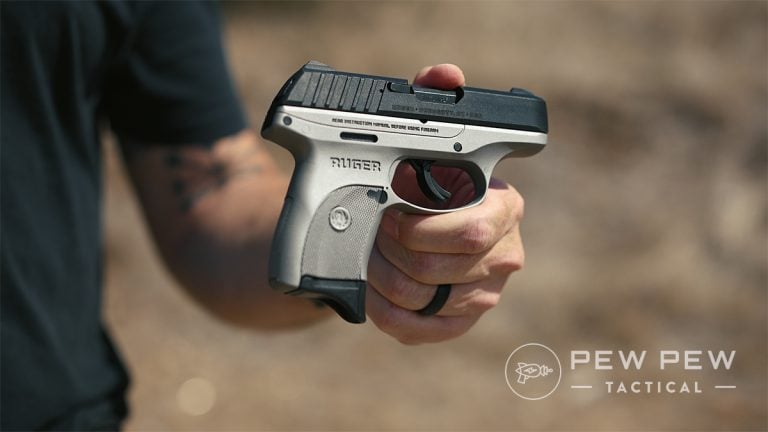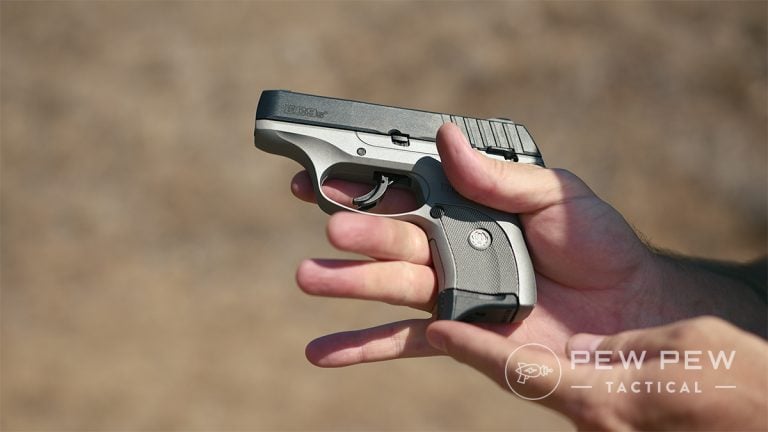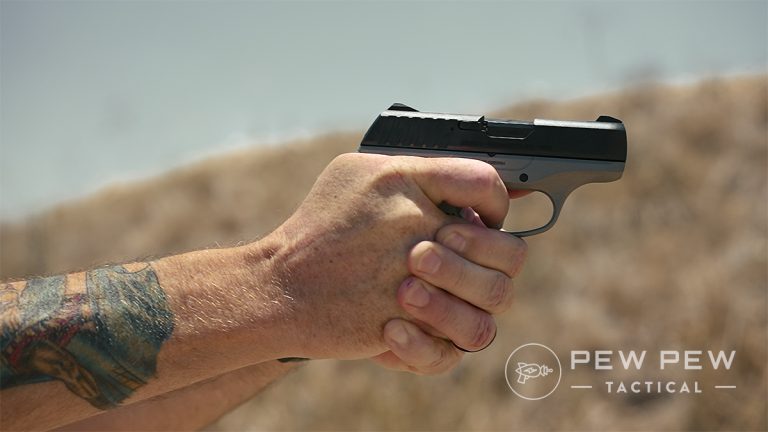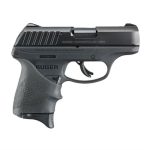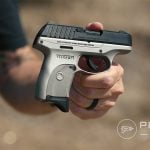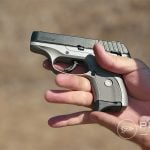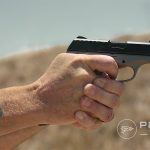 3.5
(1 rating)
Affordable

Concealable

Good trigger
Tool required for takedown

Fixed sights (cannot be upgraded)

Single magazine
Editor's Note:
Very simply put, the Ruger EC9s is a good quality gun for the price. There are many things that make it seem bargain basement, but the performance is there. If you're on a strict budget, this is a good option for concealed carry.
Read full review
Product Details
Magazine Capacity
7+1-Round
Magazine Included
1 x 7 Round
Product Features

Trigger safety

Manual safety

Grip extension floorplate
Product Description
The Ruger EC9s is an affordable 9mm with 3.12-inch barrel length sitting on an overall 6-inches in length. It weighs in at 17.2 ounces and features a capacity of 7+1. It's a bare bones concealed carry pistol, but for those on a budget, it does the job.
Ruger EC9S For Sale - Compare Prices
By The Numbers
Accuracy
The sights feel very old school and are functional, but nothing to write home about. The trigger is really pretty good for such an inexpensive firearm and salvages much of the accuracy potential in his gun.
Reliability
For the 300 rounds of 115 FMJ we fired through the EC9s, there were zero malfunctions. The magazines fed reliably, dropped cleanly, and the weapon cycled perfectly.
Customization
You cannot add upgraded sights. The most you could do would be to paint the front post. There aren't a great deal of accessories you can add to the EC9s either. However, I counted 17 distinct models, most of which were color options.
Ergonomics
Despite the size, the gun is designed well and accommodated my 2X hands nicely. While the controls were within reach, the EC9s takes a hit for lack of ambidextrous controls.
Overall
Hands-On Reviews & Related Post
final verdict
At street prices between $200 and $250, it's hard to complain about any of the gun's shortcomings. Ruger set out to provide good value at the price point, and they absolutely delivered. While we didn't care for the sights or sole magazine you get, the trigger was decent, and the ergonomics were surprisingly good. The overall package is thin and very concealable.
Community reviews
There are no reviews for this product yet.
Add your own rating and help other Pew Pew users pick the right guns