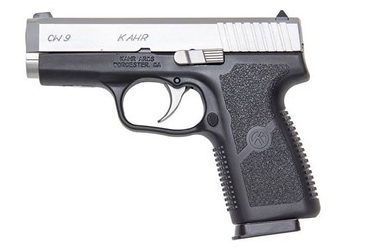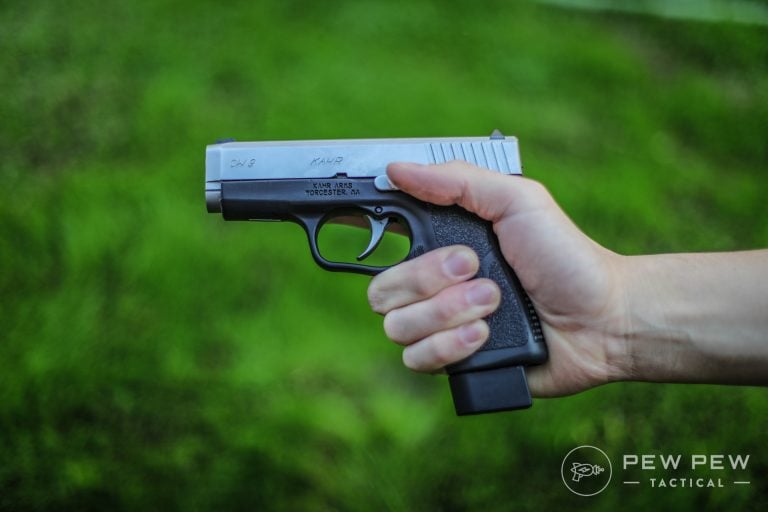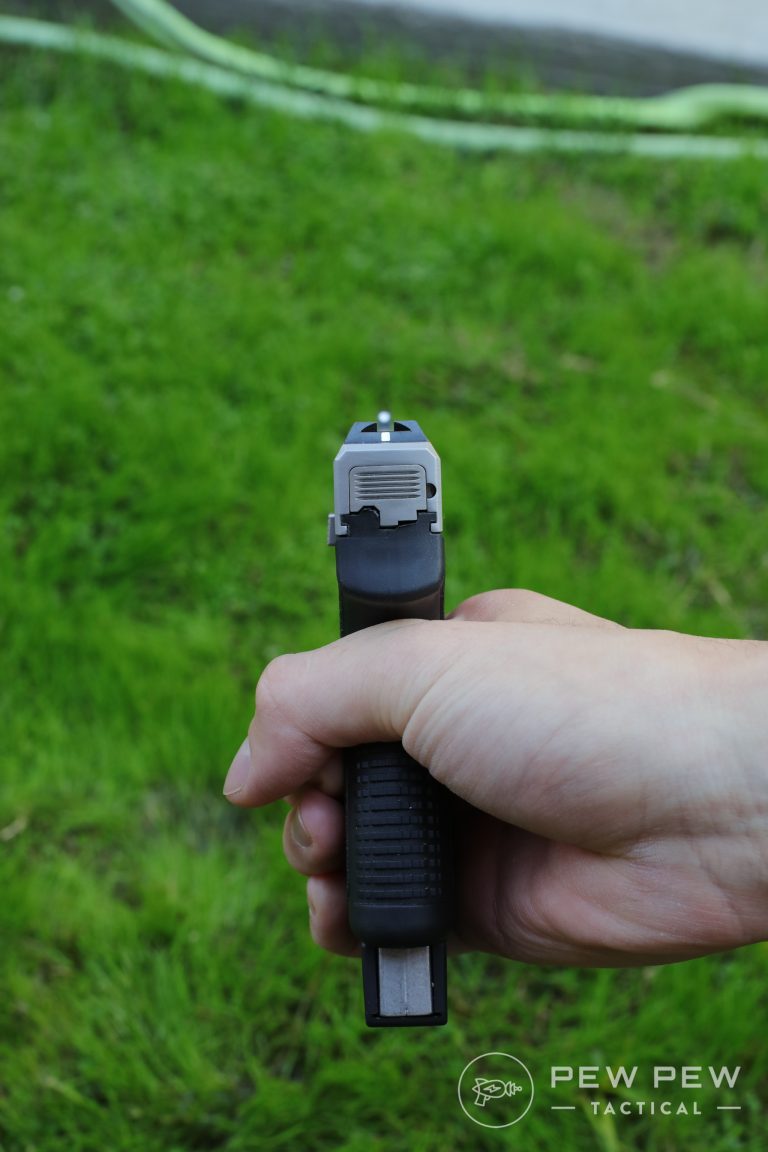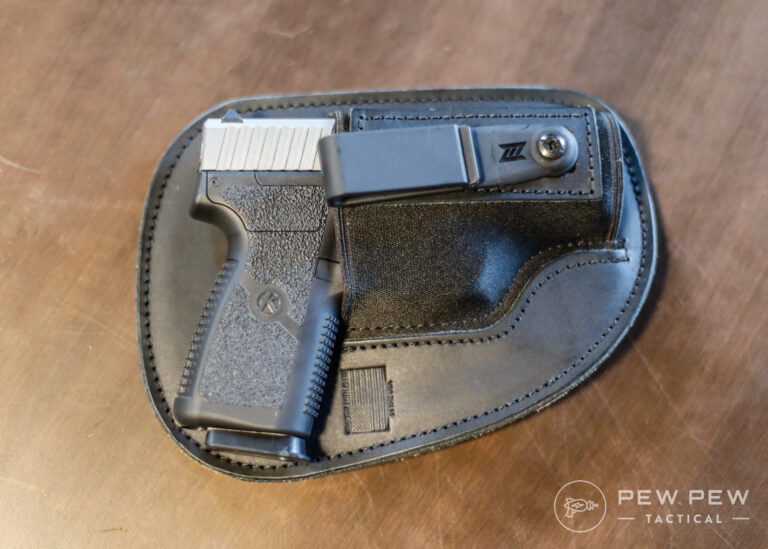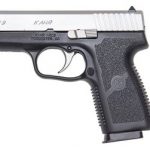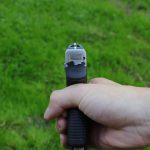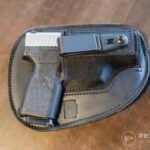 Budget friendly

Good for concealed carry

Two-tone design
Feels a bit clunky

Sharp edges
Editor's Note:
"It feels great in hand, although we prefer a bit more aggressive grip.  The slide starts off a little stiff…as does the magazine release…so make sure you can confidently rack it. And because it's the more budget of Kahr's offerings, there are some sharp corners in the ejection port and the front of the slide and some machining marks on the barrel. But again, as a budget 9mm for concealed carry, you have to expect some concessions. Overall, if you're looking for a concealable single-stack 9mm at a great price, you can't go wrong with the CW9." – Eric Hung
Read full review
Product Description
The Kahr CW9 is a budget 9mm with a single-stack design. It boasts an overall length of 5.9 inches with a barrel length of 3.565 inches. It stands at 4.5 inches tall and weighs 15.8 ounces. Its trigger is a DAO (double-action only) style, so be prepared for that.
Kahr CW9 For Sale - Compare Prices
Palmetto State Armory
Save $164
Kahr CW9 Specs
Action
Double Action Only
Kahr CW9 Features

DAO trigger

7+1 capacity

9mm
By The Numbers - Kahr CW9
Accuracy
I didn't test 50 yards+…but at reasonable distances it's still way more accurate than I could be.
Reliability
No failures of any kind in the ~500 rounds I've put through of factory ammo and hollow-points. Manufacturer suggests a 200 round break-in period but for me…it wasn't necessary.
Customization
It's not really meant to be customized. You can add some grip tape, magazines, and a holster…but that's about it.
Ergonomics
Fits my hand well and I can manipulate the magazine release + slide release. Could use more grip but that's personal preference.
Overall
Hands-On Reviews & Related Post
Kahr CW9 Variations & Comparables
final verdict
"If you're looking for a concealable single-stack 9mm at a great price…you can't go wrong with the CW9. Be sure to try out the trigger in store and also the grip.  If you can't fit all your fingers on it, we would recommend going with something bigger." – Eric Hung
Community reviews
There are no reviews for this product yet.
Add your own rating and help other Pew Pew users pick the right guns