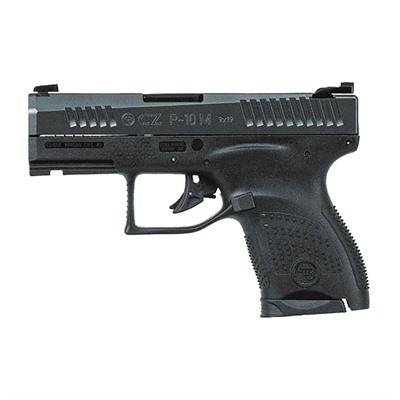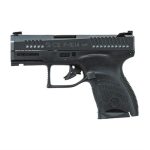 4.5
(0 ratings)
Good for concealed carry

Smooth, snag-free frame

Easy disassembly
Might feel too small for those with larger hands

Snappy recoil
Editor's Note:
The CZ P-10 adheres to the quality you expect from the CZ name. This gun is reliable and accurate; though it does have some snappy recoil. It features a smooth, snag-free frame perfect for concealment. It comes standard with a set of 3-dot sights.
Product Details
Magazine Capacity
7+1-Round
Magazine Included
1 x 7 Round
Product Features

Snag-free design

3-dot sight system

7+1 capacity
Product Description
The CZ P-10M features an overall length of 6.31 inches with a 3.19-inch barrel and a weight at 20.1 ounces. This 9mm pistol features a trigger safety and smooth polymer frame. Capacity sits at 7+1.
CZ P-10M For Sale - Compare Prices
By The Numbers
Accuracy
It's a CZ, so it works
Reliability
Reliable with a range of ammunition
Customization
Not as large of an aftermarket as some competitors
Ergonomics
Some shooters might find it too small
Overall
Decent CCW option
Hands-On Reviews & Related Post
CZ P-10M Variations & Comparables
4.5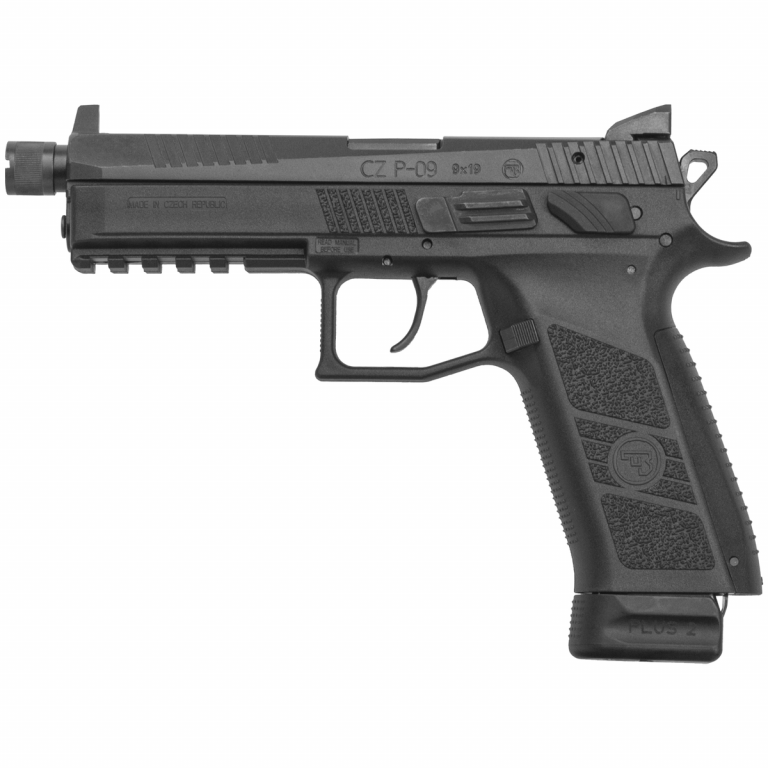 VIEW DETAILS
The CZ P-09 is an overall excellent handgun.  It's a modern option for those who desire a polymer frame, hammer-fired, DA/SA gun.  It's taken the CZ-75 platform and brought it into the modern era of defensive handguns. Overall, it's a great 9mm handgun, and it performs where it needs to.
Read More
4.9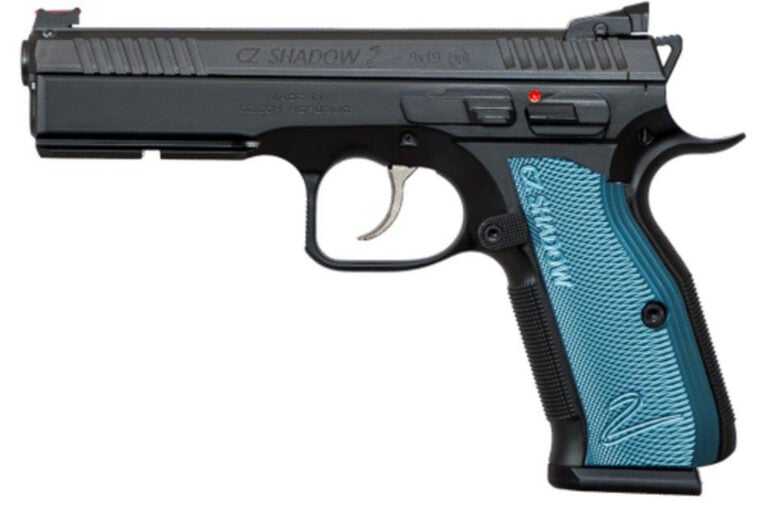 VIEW DETAILS
The CZ Shadow 2 boasts legendary accuracy, reliability, and shootability. Its ergonomics, phenomenal trigger, and added weight help make this one of the flattest, easiest shooting pistols on the market. If you are looking for an off the shelf ready competition gun, home-defense gun, or a fun range toy, there are few guns that do it better than the Shadow 2.
Read More
final verdict
The CZ P-10 is reliable and accurate, placing shots where you need them. That said, recoil feels snappy. Not surprising given its size, but those with larger hands will have to accommodate. The frame is a polymer design with a smooth appearance to prevent snagging while drawing. Overall, it's a decent option for those looking for a solid concealed carry weapon.
Community reviews
There are no reviews for this product yet.
Add your own rating and help other Pew Pew users pick the right guns