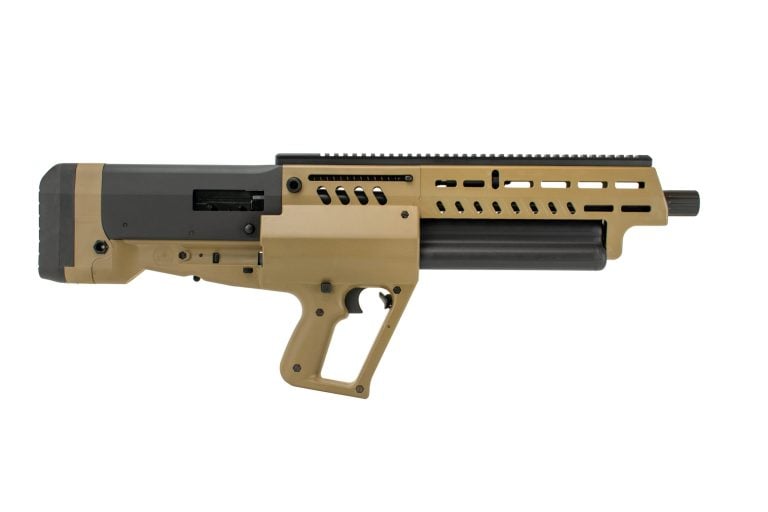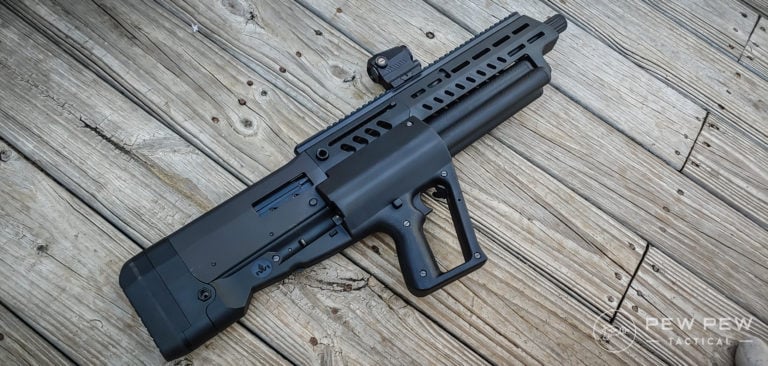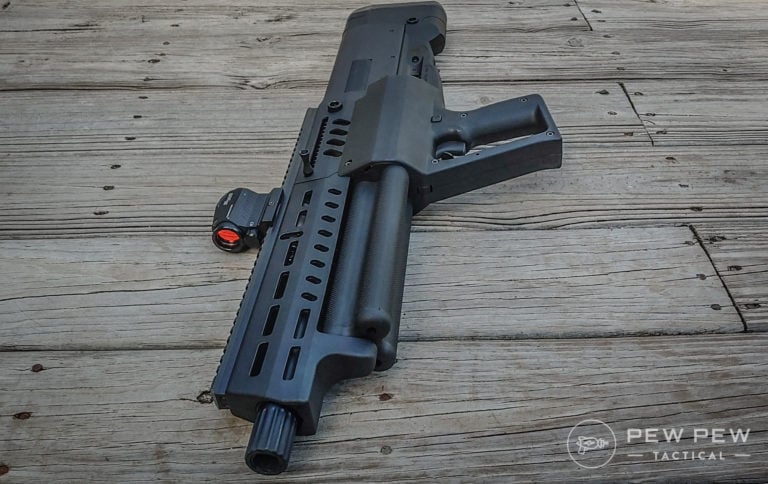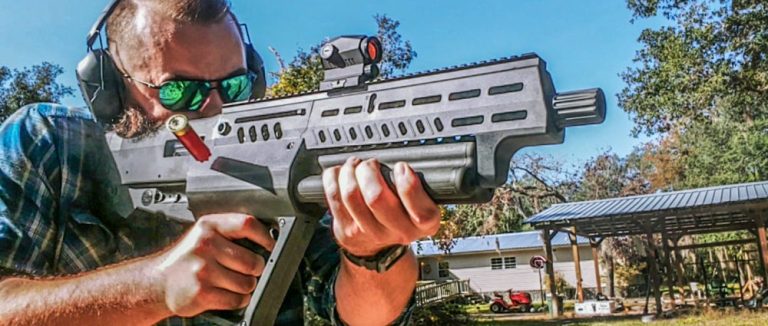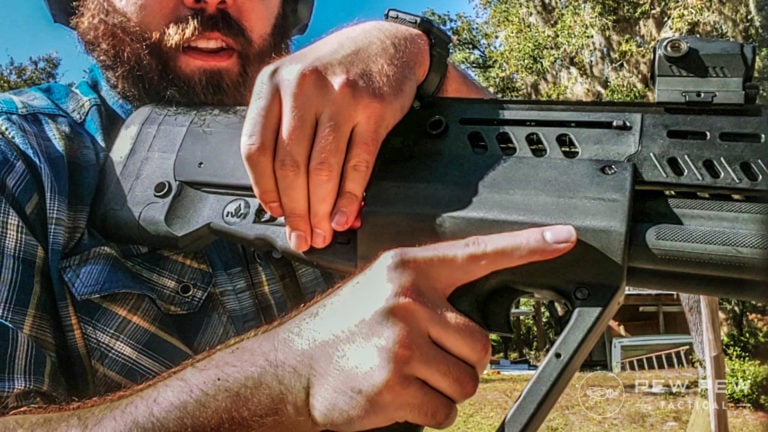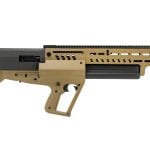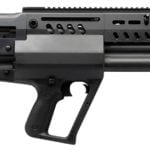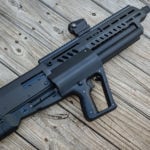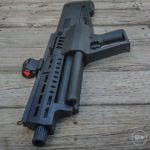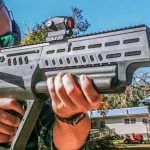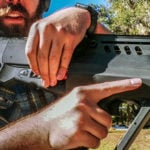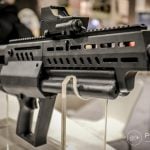 3
Compact and maneuverable

15-round capacity

Triple rotating magazine tubes
Mixed reliability

Heavy - weights more than 8lbs

Limited aftermarket accessories or modifications available
Editor's Note:
The Tavor TS12 bent the rules and brought us a gas-operated semi-automatic bullpup shotgun with a set of 3 rotating magazine tubes. Each magazine tube can hold up to five 2 3/4-inch shells, giving the gun a maximum capacity of 15+1. Once the magazine tube is depleted, the tubes can be rotated and will automatically load a new round. An 18.5-inch barrel combined with the bullpup configuration keeps the length compact at just 28.34 inches overall. Quick-detach sling points, M-Lok rails, full-length top Picatinny rails, and interchangeable chokes allow for plenty of accessory mounting capabilities and flexibility.
Read full review
Tavor TS12 For Sale - Compare Prices
Tavor TS12 Features

Short-stroke gas piston

2 position gas regulator

18.5" barrel

Bullpup configuration

15 round capacity (5 per tube)

Accepts Beretta/Benelli chokes

Has three rotating magazine tubes, allowing the user to load and switch between ammo quickly.
By The Numbers - Tavor TS12
Accuracy
It's a shotgun, and it's pretty hard to be inaccurate out to 25 yards with any long gun. The TS12 is plenty accurate when topped with a red dot.
Reliability
Reliability was hit or miss. While the right buckshot load minimized failures, it never ran 100%. With a 5% failure rate with buckshot, I'm torn between a 2.5 and a 3, but if a ZIP gun from USFA is a 1, then this is at least a 3.
Customization
Uhm, you can toss in different choke tubes and attach M-LOK rails and optics. That's all, folks.
Ergonomics
IWI took a long time to painstakingly plan out the TS12, and its controls. From the placement of the magazine tube release to the grippy textured tubes turned forend. The TS12 is an excellent weapon control-wise.
Overall
Hands-On Reviews & Related Post
Tavor TS12 Variations & Comparables
Tavor TS12 Upgrades & Accessories
final verdict
"The IWI TS12 is a massively fun gun to shoot. It's Sci-Fi design makes it a real attention-getter and the 15-round capacity is great. The reliability problems stop it from being an absolute knockout but if fixed, the gun will be unmatched in the combat shotgun field." – Travis Pike
Community reviews
There are no reviews for this product yet.
Add your own rating and help other Pew Pew users pick the right guns