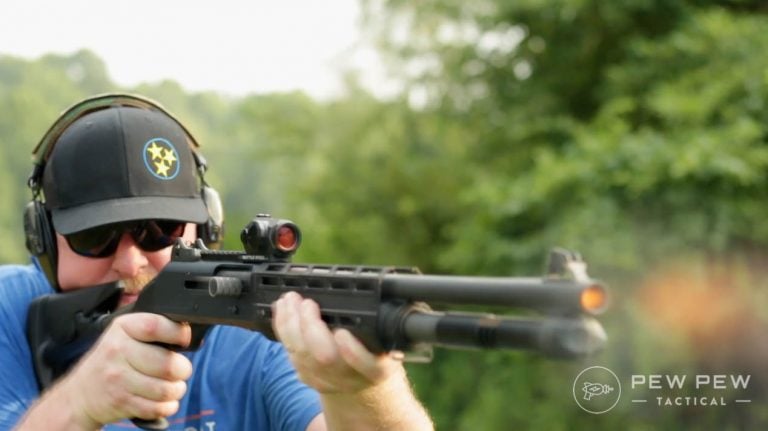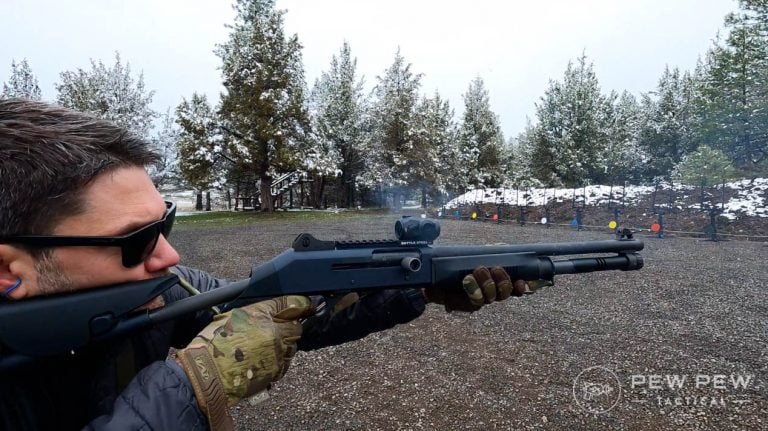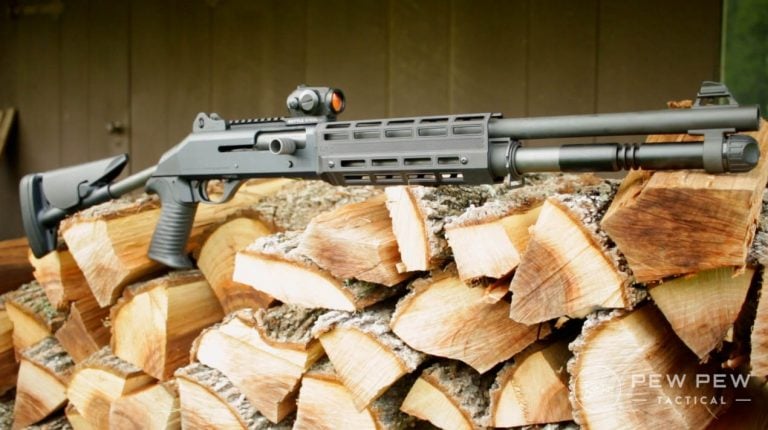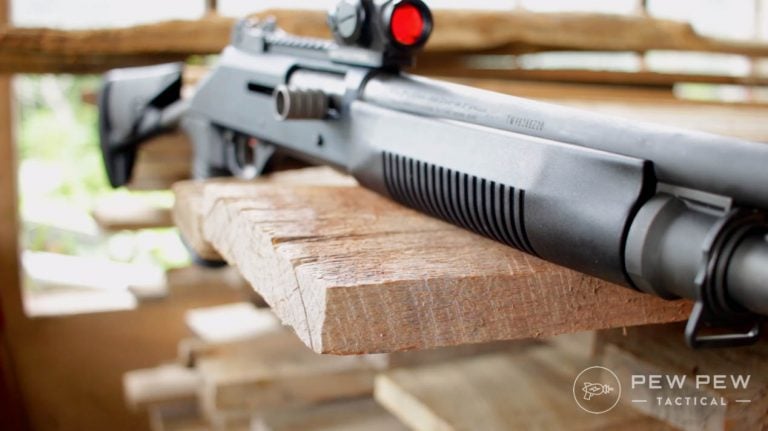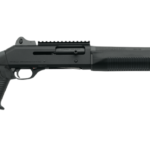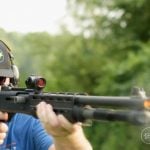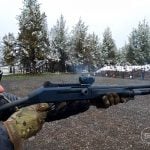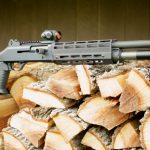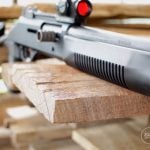 4.5
Smooth shooting

Easy to control

Red dot capable

Large aftermarket
Aftermarket can be pricey

Some people have reported issues with birdshot cycling
Editor's Note:
Johnny B says "Benelli's M4 is what we would call a good Italian auto shotgun. It's the best combat shotgun on the market and would do phenomenal in a home defense setup or tactical arena. This autoloader looks great, runs smooth, brings that cool factor we all like from our guns. Most importantly, you can trust your life to it." This 12-gauge shotgun is a fast-shooting, smooth semi-auto model. Featuring an 18.5-inch barrel, it measures 40 inches in total length with a weight of 7.8 pounds. It offers up a 14.75-inch length-of-pull. Drilled and tapped, you can throw an optic on it and rock and roll.
Read full review
Benelli M4 For Sale - Compare Prices
Benelli M4 Specs
Barrel Length
14in / 18.5in / 5.6in
Magazine Capacity
10rd / 5rd / 7rd
Caliber
12 Gauge / 40 S&W / 45 ACP
Front Sight
Windage-adjustable
Rear Sight
Adjustable ghost-ring aperture
Overall Length
40in / 8.9in
Benelli M4 Features

Fully adjustable ghost-ring rear sight & windage-adjustable front sight

Auto-Regulating-Gas-Operated (A.R.G.O.)

Standard choke tubes

Drilled and tapped receiver

12-gauge

Picatinny rail

Pistol grip stock
By The Numbers - Benelli M4
Accuracy
Rifled slugs at 100-yards? Fuggedaboutit.
Reliability
For me and multiple thousands of rounds of birdshot, the M4 is perhaps the most reliable gun I've ever run.
Customization
The aftermarket for the M4 is robust.
Ergonomics
The big grip is fantastic, and the controls are solid. The foregrip it comes with is so-so but is an easy replacement for something bigger.
Overall
Hands-On Reviews & Related Post
Benelli M4 Variations & Comparables
Benelli M4 Upgrades & Accessories
final verdict
"Benelli's M4 stands as a shining example of what a good Italian auto shotgun can do. Far and away, it's the best combat shotgun on the market. This autoloader looks great, runs smooth, offers up a certain cool factor, and you can trust your life to it. It earns two huge thumbs up from us. Without hesitation, we recommend you run…not walk…and buy an M4." – Johnny B.
Community reviews
There are no reviews for this product yet.
Add your own rating and help other Pew Pew users pick the right guns