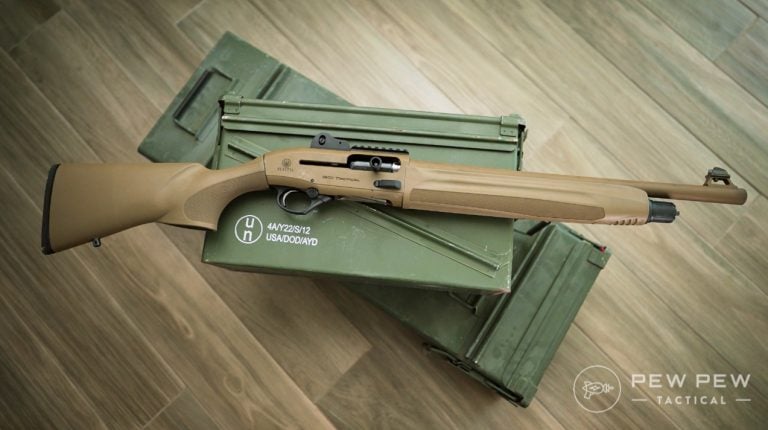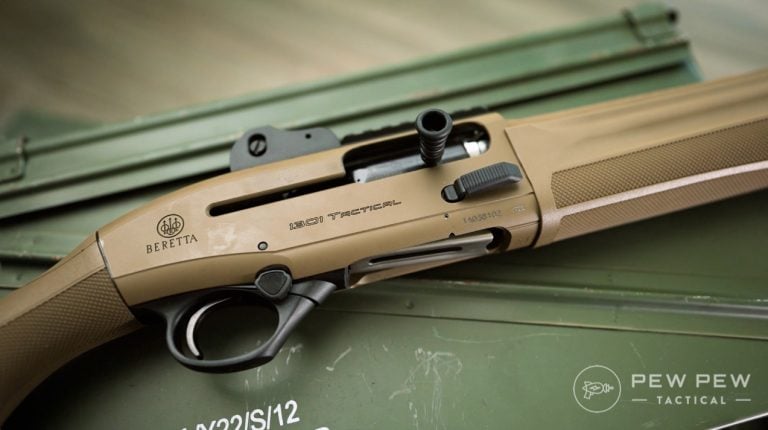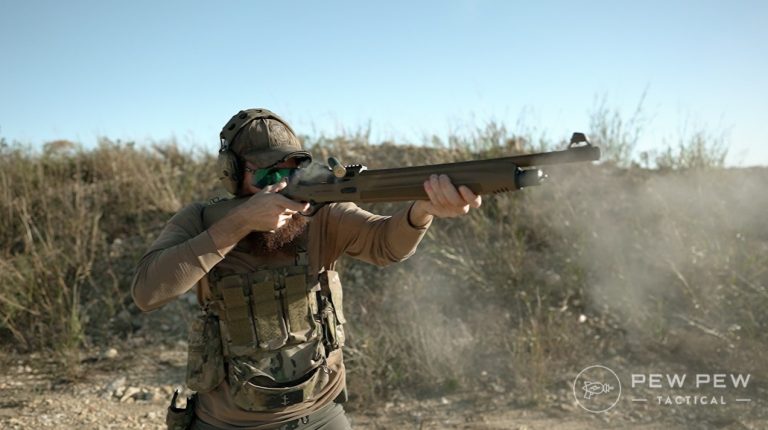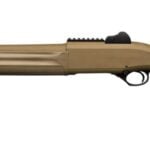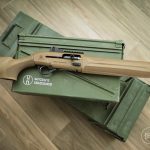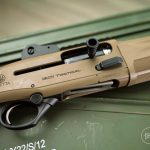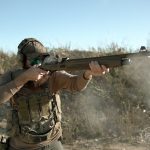 Lightweight and easy to control

Easy controls

Reliable
Forend lacks mounting options for accessories
Editor's Note:
The Beretta 1301 is the company's flagship tactical shotgun. This gas-operated shotgun is fast, slick, has oversized and easy-to-use controls, and has plenty of aftermarket support. If you are looking for a reliable, combat-capable semi-auto shotgun, the Beretta 1301 has you covered.
Read full review
Beretta 1301 Tactical For Sale - Compare Prices
Beretta 1301 Tactical Specs
Magazine Included
Magazine Tube
By The Numbers - Beretta 1301 Tactical
Accuracy
Interchangeable choke tubes should help you get the pattern you want
Reliability
The newer Gen 2 models helped iron out the few issues the original 1301 had
Customization
As far as semi-auto combat shotguns go, the aftermarket is pretty wide
Ergonomics
Great ergonomics for pointing, shooting, and recoil control
Overall
Hands-On Reviews & Related Post
Beretta 1301 Tactical Variations & Comparables
4.5

VIEW DETAILS
Johnny B says "Benelli's M4 is what we would call a good Italian auto shotgun. It's the best combat shotgun on the market and would do phenomenal in a home defense setup or tactical arena. This autoloader looks great, runs smooth, brings that cool factor we all like from our guns. Most importantly, you can trust your life to it." This 12-gauge shotgun is a fast-shooting, smooth semi-auto model. Featuring an 18.5-inch barrel, it measures 40 inches in total length with a weight of 7.8 pounds. It offers up a 14.75-inch length-of-pull. Drilled and tapped, you can throw an optic on it and rock and roll.
Read More
5

VIEW DETAILS
"The Benelli M3 is my favorite shotgun of all time. It might be the most capable and versatile shotgun on the market. And it's one of the rare convertible shotguns. A convertible shotgun is one that allows the user to swap between a semi-automatic action and a pump action. The benefit of the M3's system is that you can use any shotgun round on the market. The pump-action mode allows it to cycle low recoiling rounds that won't cycle in a semi-auto action." — Travis Pike
Read More
final verdict
"If you're in the market for a tactical shotgun that's sleek, runs well, comes with a host of rad features right off the bat, and isn't going to break the bank…I'd absolutely recommend getting your hands on a Beretta 1301 Tactical." –  John Currie
Community reviews
There are no reviews for this product yet.
Add your own rating and help other Pew Pew users pick the right guns