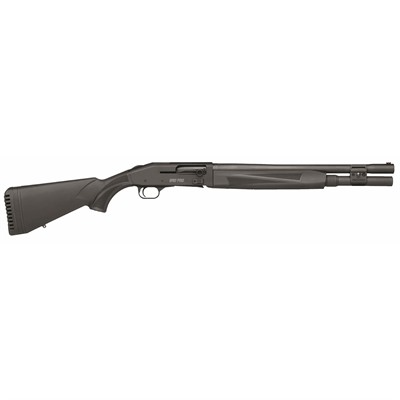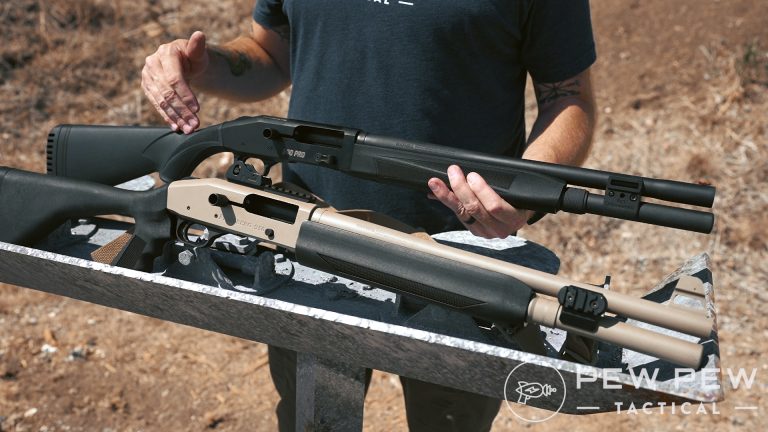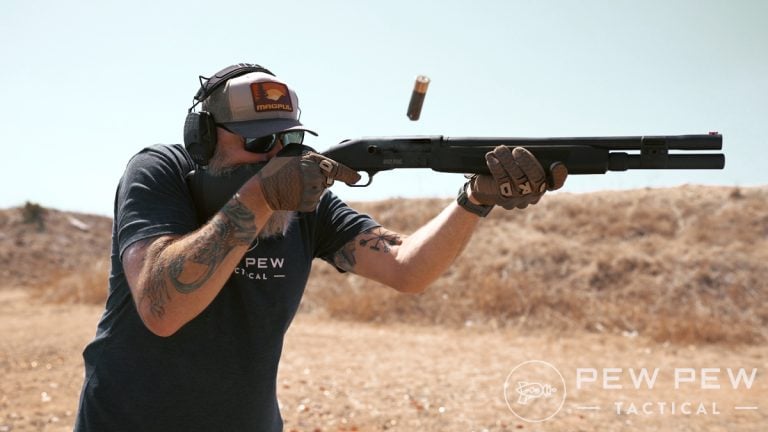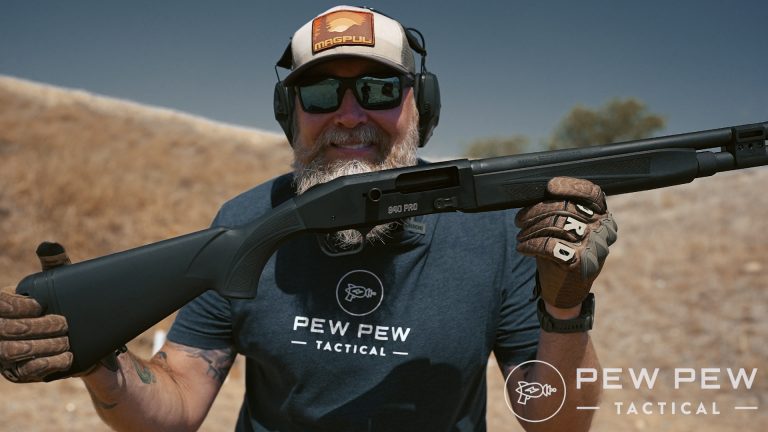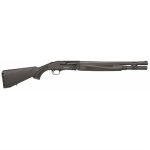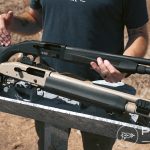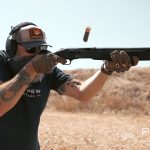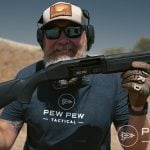 5
Reliable

Reduced recoil

Good ergonomics
Pricey compared to pump-actions
Editor's Note:
"The Mossberg 940 Pro Tactical is an evolution stemming from feedback from pro shooters like Jerry Miculek as well as shooters like us who buy and modify guns. All the improvements make sense, and the gun's performance is outstanding." – Sean Curtis
Read full review
Mossberg 940 Pro Tactical For Sale - Compare Prices
Mossberg 940 Pro Tactical Specs
Magazine Included
Tubular Magazine
Muzzle
Cylinder Accu-Choke
Mossberg 940 Pro Tactical Features

7+1 capacity

Optics ready (Shield RMSc pattern)

Upgraded gas system

Adjustable ergos

Accu-Choke system

Fiber Optic Sight
By The Numbers - Mossberg 940 Pro Tactical
Accuracy
Accuracy was great and interchangeable chokes will help inspire confidence even with newer shooters.
Reliability
Every type of ammo we fed it fired and cycled clear just fine over the course of approximately 250 shells.
Customization
The barrel clamp's M-LOK slots show great promise and would allow shooters to bolt on accessories without adding too much to the overall width. Plus, it's hard to beat being able to mount a decent red dot on your shotgun
Ergonomics
In this category, the 940 has clearly improved over the 930. Efforts to clean up the thumb-gobbling lifter, as well as an oversized bolt release button, were greatly appreciated.
Overall
Hands-On Reviews & Related Post
Mossberg 940 Pro Tactical Variations & Comparables
4.5

VIEW DETAILS
Johnny B says "Benelli's M4 is what we would call a good Italian auto shotgun. It's the best combat shotgun on the market and would do phenomenal in a home defense setup or tactical arena. This autoloader looks great, runs smooth, brings that cool factor we all like from our guns. Most importantly, you can trust your life to it." This 12-gauge shotgun is a fast-shooting, smooth semi-auto model. Featuring an 18.5-inch barrel, it measures 40 inches in total length with a weight of 7.8 pounds. It offers up a 14.75-inch length-of-pull. Drilled and tapped, you can throw an optic on it and rock and roll.
Read More
4.8

VIEW DETAILS
The Beretta 1301 is the company's flagship tactical shotgun. This gas-operated shotgun is fast, slick, has oversized and easy-to-use controls, and has plenty of aftermarket support. If you are looking for a reliable, combat-capable semi-auto shotgun, the Beretta 1301 has you covered.
Read More
final verdict
"I absolutely love shotguns and was happy to take a crack at the latest tactical shooter from Mossberg. Don't get me wrong, the 930 is still an amazing shotgun. But it was nice to see the influence so many people had in the 940 Pro Tactical's evolution. Improved controls, ergonomics, and heightened capabilities with the addition of optics, all at a lower MSRP, is an impressive move!" – Sean Curtis
Community reviews
There are no reviews for this product yet.
Add your own rating and help other Pew Pew users pick the right guns