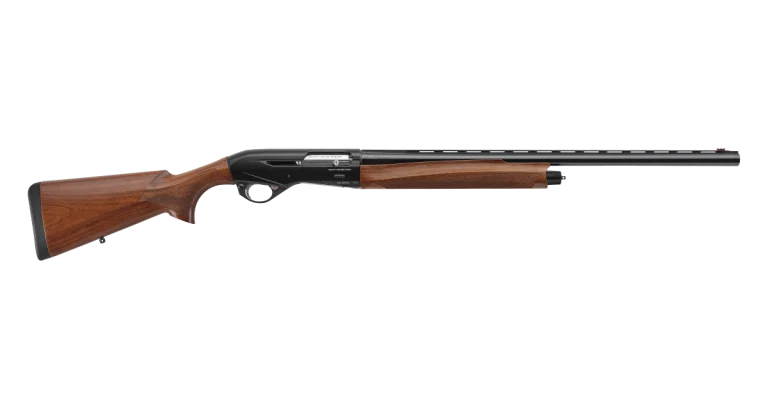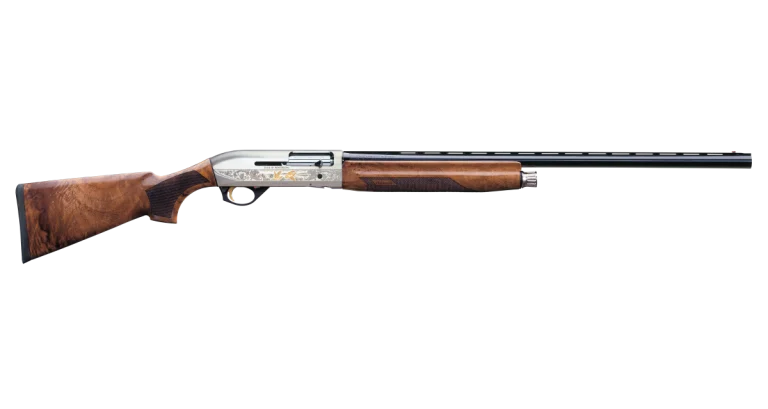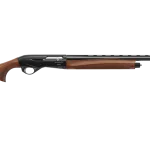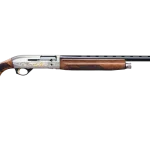 5
Lightweight

Super smooth shooting
Intertia system produces more recoil than gas-operated semi-autos
Editor's Note:
The Benelli Montefeltro is built to be a dual-purpose shotgun that is equally at home at the range or in the field. The slim fore-end and lightweight anodized receiver make for a very printable and fast-handling gun. At its core, the Montefeltro uses Benelli's proven and reliable inertia-driven system to provide users with a clean-and-soft shooting, reliable semi-auto experience. Available in both 12 and 20-gauge and with compact options and varying barrel lengths available, there is a Montefeltro out there for just about everyone.
Benelli Montefeltro For Sale - Compare Prices
Benelli Montefeltro Specs
Benelli Montefeltro Features

Inertia driven operating system

Available in 12 and 20-gauge

Left-handed and compact configurations available

Low-profile vent rib

Benelli CRIO choke system
By The Numbers - Benelli Montefeltro
Accuracy
This shotgun is hard to miss with.
Reliability
Benelli's inertia-driven system is exceedingly reliable and clean.
Customization
Some controls, shims, and recoil pads are available.
Ergonomics
These guns feel excellent and are extremely easy to swing. The lack of a raised rib knocks this one down by half a point for me.
Overall
Great feeling, excellent shooting, light, and reliable. It is everything you want in a reasonably priced sporting shotgun.
Hands-On Reviews & Related Post
Benelli Montefeltro Variations & Comparables
4.8

VIEW DETAILS
The Mossberg 500 has withstood the test of time and is the gold standard when it comes to pump-action shotguns for the everyman. They are reliable, easy to maintain, versatile, have a huge aftermarket, and are extremely affordable. It is likely the most popular shotgun in the United States, and for a good reason.
Read More
Benelli Montefeltro Upgrades & Accessories
final verdict
Everything about the Benelli Montefeltro is right. When you pick one up, you can feel the lightweight but stable swing through the air, the buttery smooth bolt, and the slim ergonomics. On the range, that feeling easily translates into a lot of busted clays or birds in your bag. I was on the fence about purchasing one, but after taking the plunge on a 20-gauge model, I found myself almost immediately wanting to buy another. It is almost like I can't miss with this shotgun, and I am not even a shotgun guy. If you are thinking about getting one, this is a great option at a reasonable entry point to get into a very nice shotgun.
Community reviews
There are no reviews for this product yet.
Add your own rating and help other Pew Pew users pick the right guns