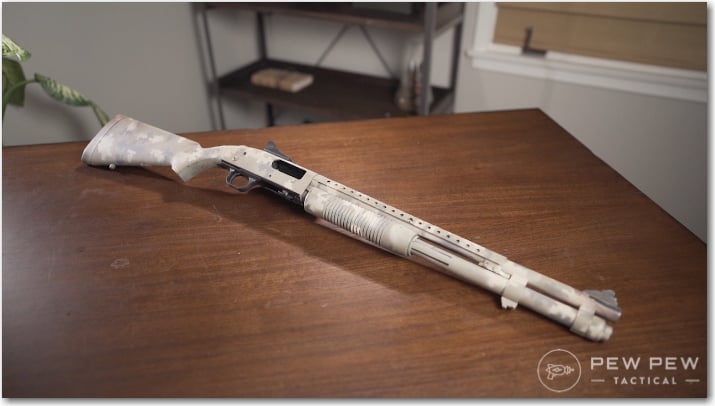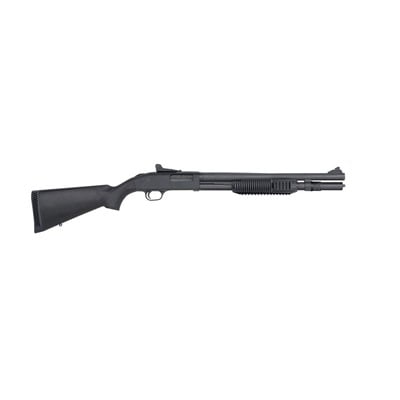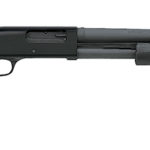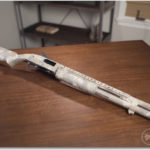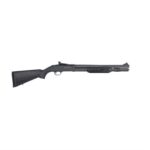 5
Unmatched durability and reliability

Proven track record

Simplicity

Quick change barrels

Wide aftermarket
Heavier than the standard 590

Notable price bump over the standard 590
Editor's Note:
Tracing its roots back to the respected and venerable Mossberg 500, the 590A1 keeps the core of what makes the 500-series of shotguns so great and makes it even better. The U.S. military put out a request for a more durable pump-action shotgun that could stand up to the rigors of hard field use, and the 590A1 was born. Mossberg responded by adding a tough parkerized finish,  all metal trigger guard, thick-walled barrel, and stronger internals. It is an intuitive and easy to use pump-gun, but it is a bit on the heavy side due to the aforementioned features. The extra weight helps tame the harsh recoil of the 12 gauge round, making the shooting experience a little more pleasant. The ambidextrous tang safety makes the gun easy for all users to operate the gun. Its wide aftermarket also allows you to tailor the gun to your specific wants and needs. While the 590A1 isn't the smoothest or lightest shotgun out there, it is an absolute tank, and you'd be hard pressed to find any firearm that will last as long and take as much punishment.
Read full review
Mossberg 590A1 For Sale - Compare Prices
Mossberg 590A1 Specs
Barrel Length
18.5in / 20in
Magazine Included
Tubular Magazine / Yes
Front Sight
Bead / Ghost Ring
Rear Sight
Ghost Ring / None
Overall Length
36.1in / 39.5in / 41in
Muzzle
Choke Tubes / Plain
Stock Material
Polymer / Synthetic / Wood
Mossberg 590A1 Features

Thick-walled barrel

All metal trigger guard

Sturdier internals

Quick change barrel

Bayonet lug

Ambidextrous safety
By The Numbers - Mossberg 590A1
Accuracy
Patterns well, but does not have adjustable chokes
Reliability
Military proven reliability
Customization
Exceedingly wide aftermarket
Ergonomics
Ambidextrous safety and intuitive feel
Overall
Hands-On Reviews & Related Post
Mossberg 590A1 Variations & Comparables
final verdict
Mossberg introduced their model 500 in 1961. It is a time-tested design that has been slowly improved upon over the years. The 590A1 is the result of the U.S. military wanting a heartier version of one of the world's most profound pump-action shotguns. To accomplish this, Mossberg beefed up the entire gun. As a result, it is a bit heavier, coming in at around 7 to 7.5 pounds depending on the exact model. That extra weight not only lends more durability but also helps reduce the noticeable recoil that 12 gauge produces. There are various trims of the gun, with different stocks, sights, barrel lengths, and capacities to choose from. If you can't find exactly what you are looking for, the massive aftermarket for Mossberg shotguns has you covered. So what is the end result? It is a shotgun that can survive a nuclear apocalypse, let alone anything you could hope to throw at it. I keep one around because I know it will outlast me.
– Wyatt Sloan, Jr. Editor
Community reviews
There are no reviews for this product yet.
Add your own rating and help other Pew Pew users pick the right guns