Here we'll go over single and double action revolvers, how to shoot them, and how to unload to make safe.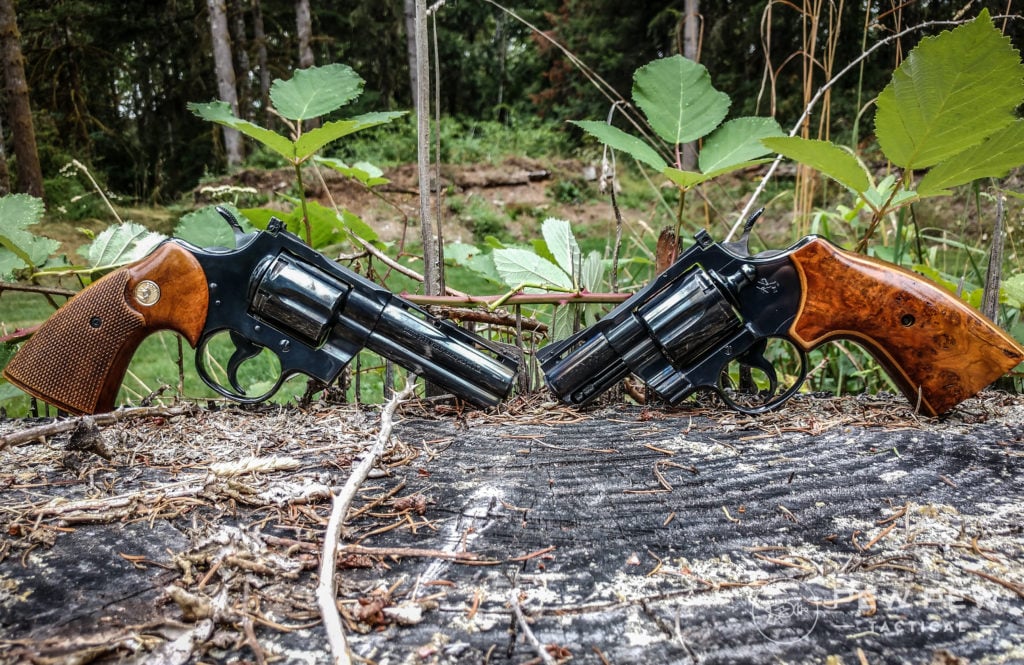 Again, here's our four firearm safety rules. Have you memorized them yet?
All guns are always loaded
Never let the muzzle cover anything you are not willing to destroy
Keep your finger off the trigger until your sights are on the target
Be sure of your target and what is beyond it
Single and Double Action Revolvers
We've gone through the different types of actions in the start of our How to Shoot a Handgun article, but here's a quick refresher catered for revolvers.
Single Action
Requires you to manually cock the hammer each time before firing. Since the trigger only has one action of dropping the hammer, the trigger feel is usually very smooth and crisp.
Double Action
This time the trigger needs to cock the hammer back as well as drop the hammer. The trigger feel is a lot longer and heavier while the hammer moves back. Most double action revolvers will allow you to manually cock the hammer first, so that the trigger becomes a shorter and crisper single action.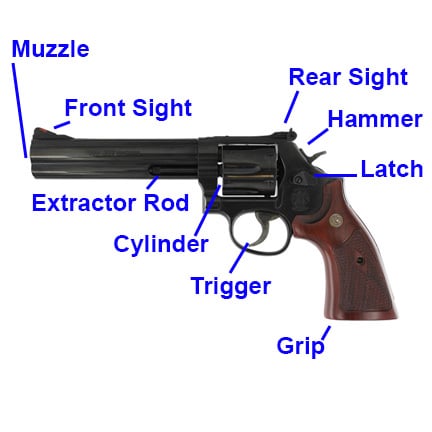 Here's a quick tutorial over the different actions of a revolver, as well as an overview of the more modern semi-automatic handguns.
How to Shoot a Revolver
We go back to Jerry Miculek who is the undisputed king of revolvers.
And of course, how do you unload your revolver? I would add in to always count your brass along with an extra visual inspection to double-check.
What's Next?
Again, my advice is the same—find a reputable course near you to learn more and practice with your revolver.
And it turns out…we finally have one. Check out our Beginner Handgun Course that goes through all the basics…with none of the attitude.