Last January, Sig Sauer Inc. beat out Glock, FN America, and Beretta USA in the U.S. Army's competition to replace the 9mm M9, made by Beretta USA, in the Army's Modular Handgun System (MHS) program.  
Then over the summer Glock announced the company's intention to release a civilian model of their entry, a military version of the Glock 19, for commercial sale.  
Now, a year after their loss, Glock's ready to let us try out the commercial version, which they're calling the 19X.
644
at Brownells
Prices accurate at time of writing
Prices accurate at time of writing
The Glock 19X is a kind of 1911-style crossover, with a Glock 17 frame and a Glock 19 barrel.  The 19X features ambidextrous slide-stop levers, no finger grooves, and a lanyard for high accuracy, easy handling, and increased dexterity.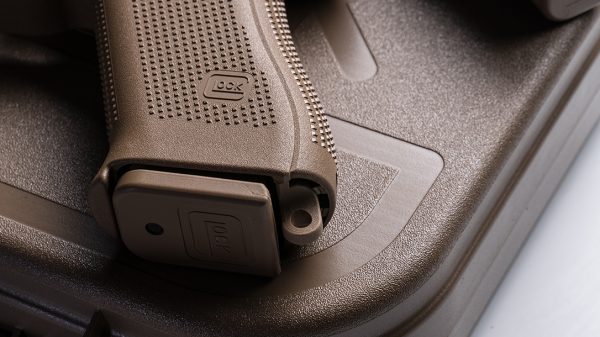 The Glock 19X boasts a "marksman barrel" with polygonal rifling for increased accuracy, and the slide has an nPVD slide coating for added resistance to corrosion, chemicals, and the elements.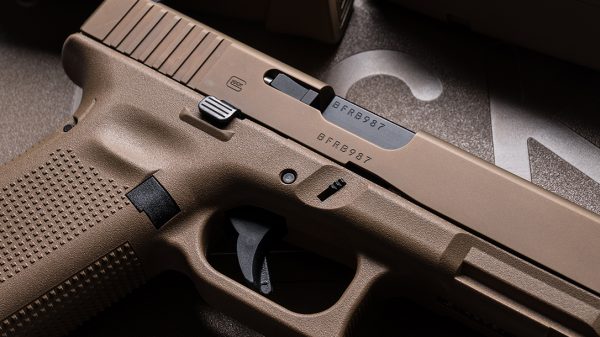 In a stab at Sig Sauer's P320, the model chosen by the Army that has since become known for defects, vice president of Glock Josh Dorsey said in the company's January 2 statement, "the G19X has maximum efficiency, reliability and is easy to maintain."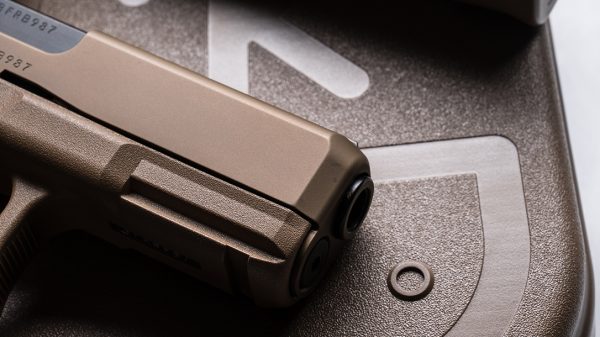 Glock's keeping quiet about most of the 19X's specifications until the pistol launches at select dealers on Monday, January 22, but we do know that the 19X will come with a single 17-round magazine, a pair of 19-round magazines, and case the same coyote brown as the 19X itself.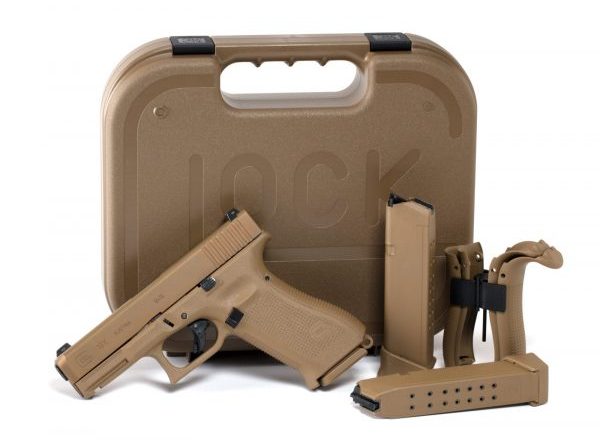 Glock has also revealed that the MSRP for the 19X is set at $749, while the blue label price is $455.40.
Even the 19X page on Glock's website is sparse, with little more than the 19X and Glock logos, a blurred image of the pistol, and a link to the video below.
In addition, there's a countdown to the Glock 19X's release and a message asking customers to return to the site after the 19X's release "for the full launch experience."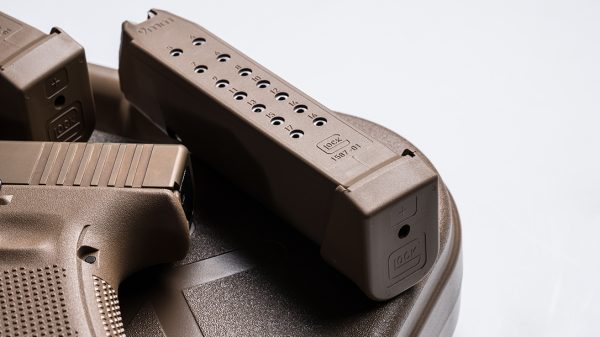 As you can see, Glock's really laying on the mystery for the 19X, and for good reason.  Details on the pistol are sparse, but all the hype has the Glock 19X already being called one of 2018's most anticipated firearms, barely a week into the new year.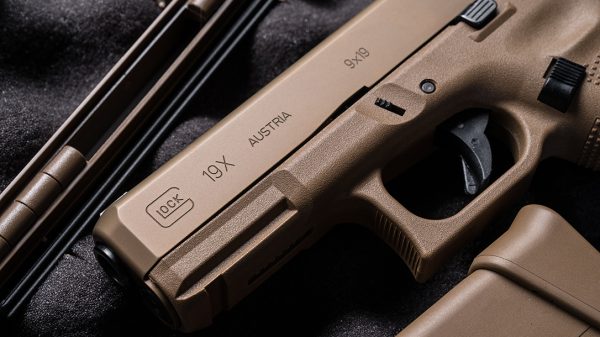 So what do you think?  Any predictions for the Glock 19X any features that you're hopeful for?  Any that you really don't want to see?  Or do you have your credit card ready to go no matter what the specs end up being?  Let us know in the comments!