We can all collectively agree that PCCs and AKs are cool.
But what happens when you slap the two together?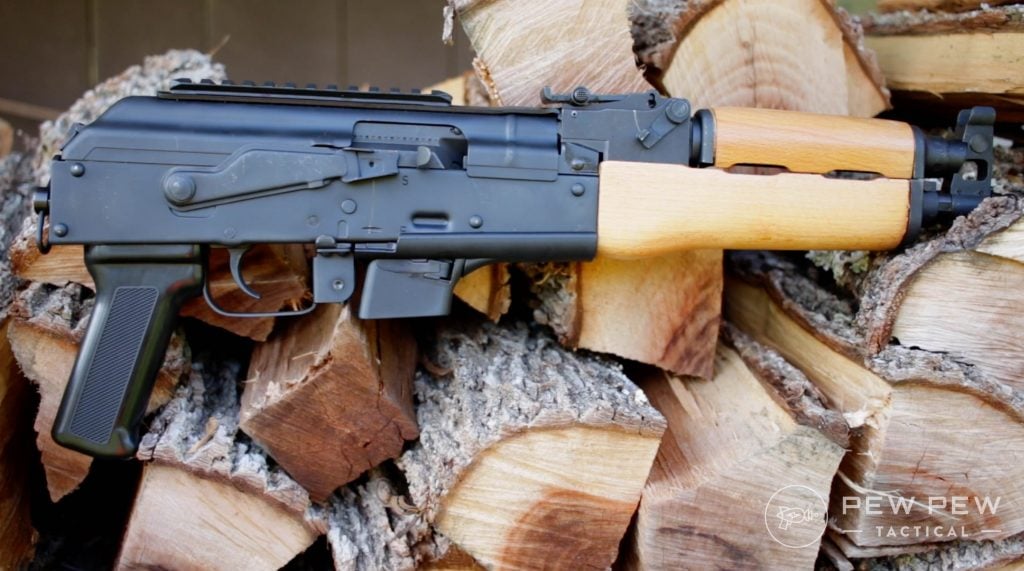 You get a rad little AK-style 9mm platform that is sure to please on the range.
And today, we're taking a look at one such gun by way of the Draco NAK9. Imported by Century Arms, this sort of AK hails from Romania.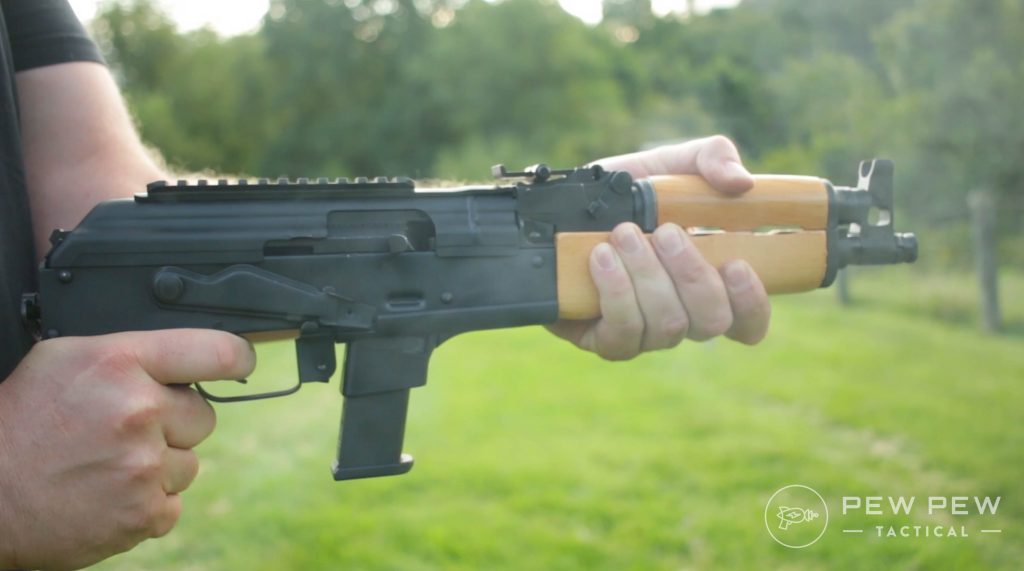 And before you ask…yes, it takes Glock magazines. Glad we got that out of the way…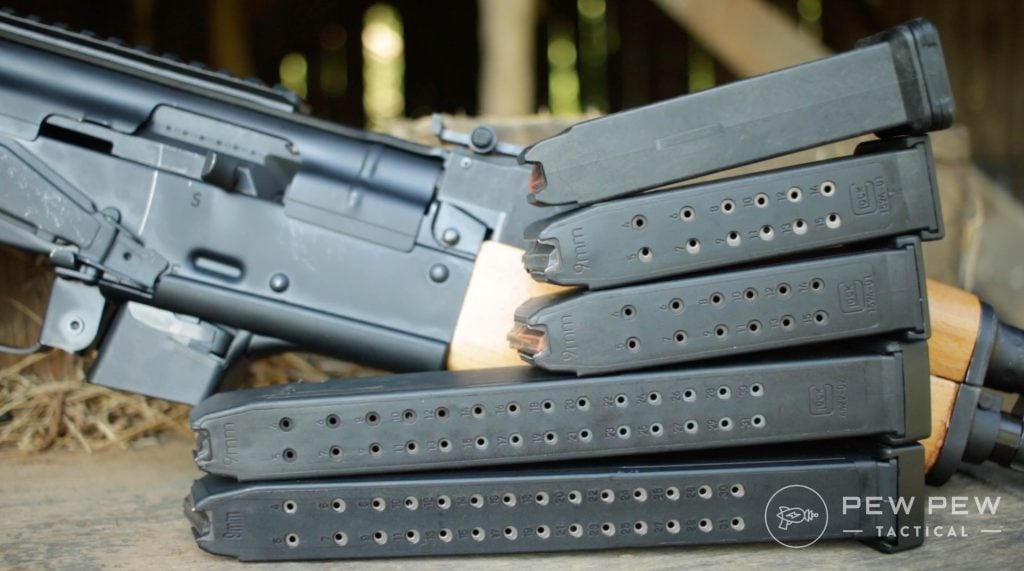 We'll run you through the Draco, talk about its specs, features, pros/cons, and then we'll let 'er rip at the range.
Before we dive in…if you want to skip the words and see this gun in action, click on the video below to watch the full video review.
As always, be sure to check out Pew Pew Tactical on YouTube for more guns and gear.
Table of Contents
Loading...
Give Me Those Specs & Features
The Draco comes in a few variations, but for this review, we took a look at the NAK9.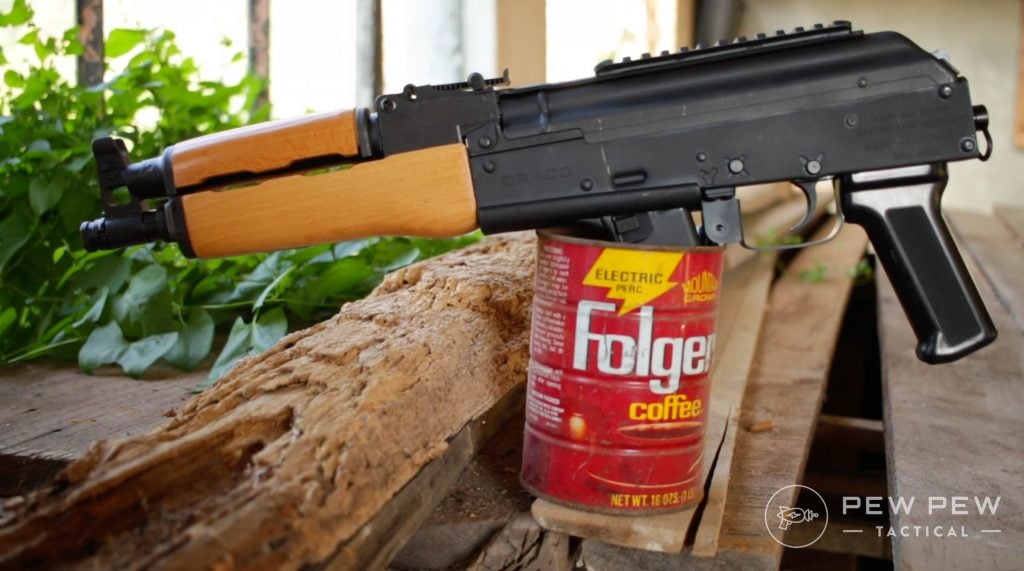 It's an AK-style 9mm pistol. Spoiler alert…it's a lot of fun.
Made in Romania and imported by Century Arms, the Draco NAK9 features a 12-inch chrome-lined barrel.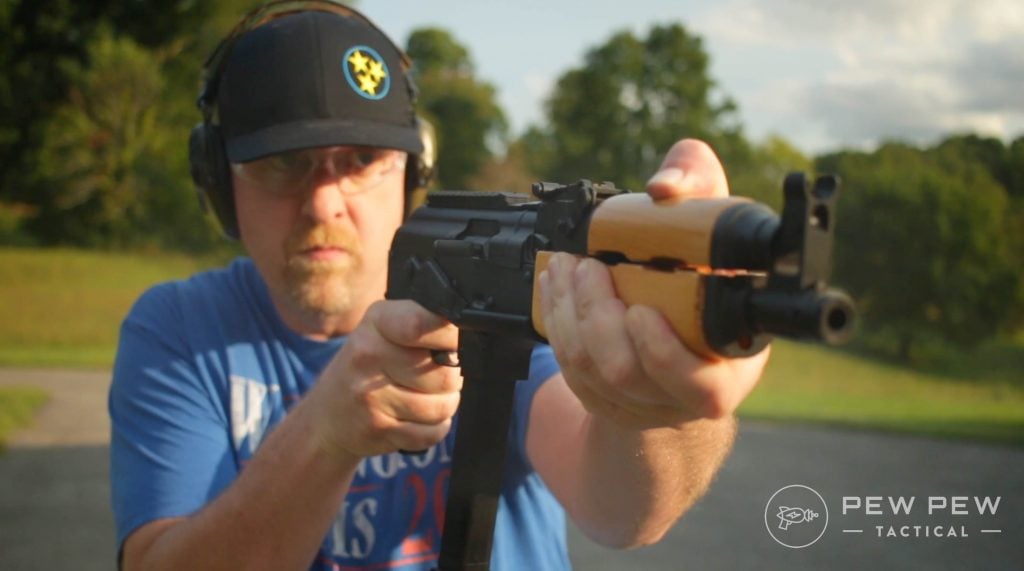 The barrel is also threaded, so you can add fun things like a suppressor to kick that range time up a notch.
694
at Gunprime
Prices accurate at time of writing
Prices accurate at time of writing
Its receiver is stamped. And it opts for sling mounts upfront and in the rear.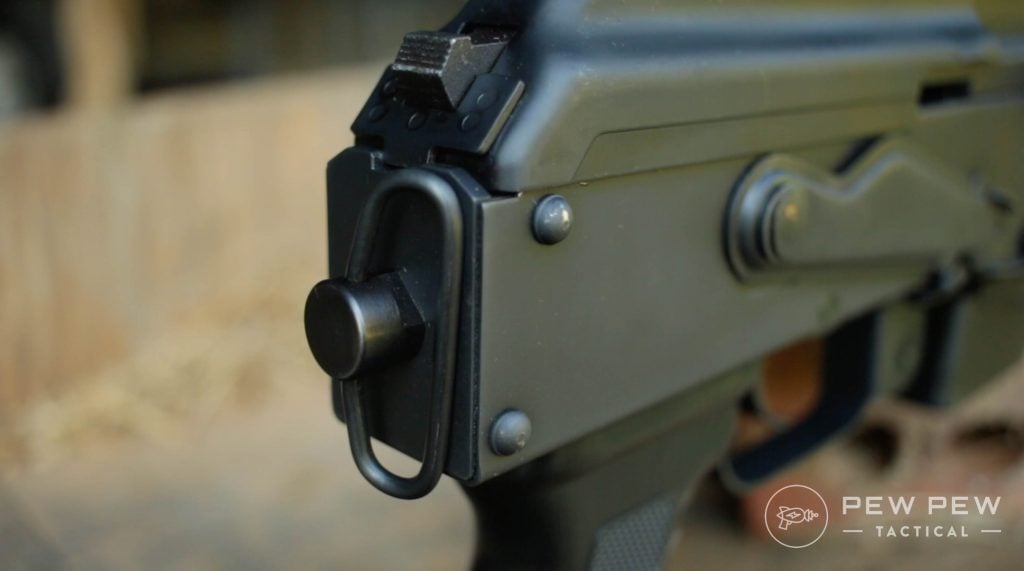 I looked and looked, but I couldn't find any specs on the trunnion…and I know you AK guys are all about that.
So, maybe one of you in the know can share the details in the comments below.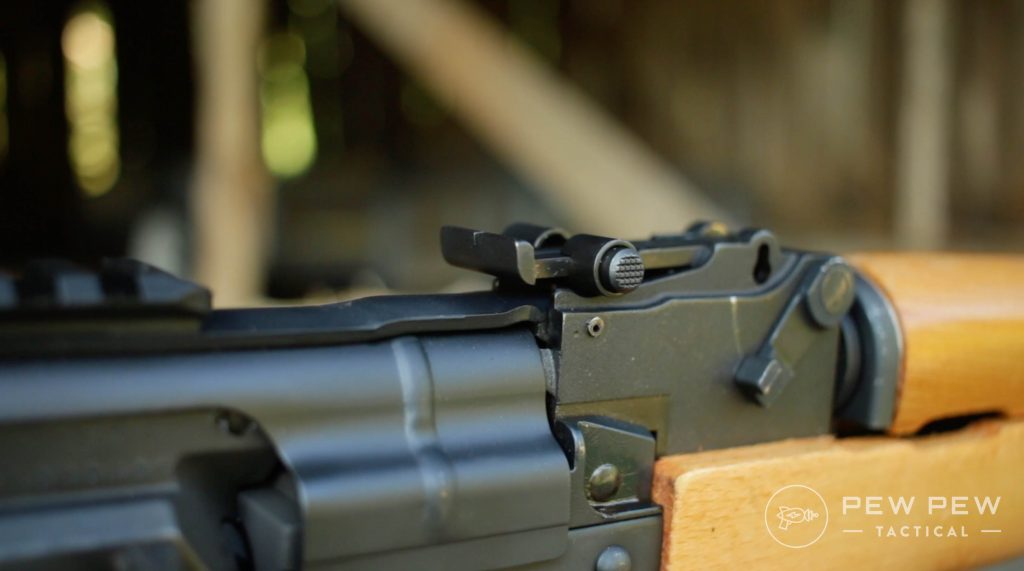 The Draco comes nestled in a cardboard box alongside one Korean knockoff Glock mag.
MSRP right now sits at $699 with a street price right at $690ish.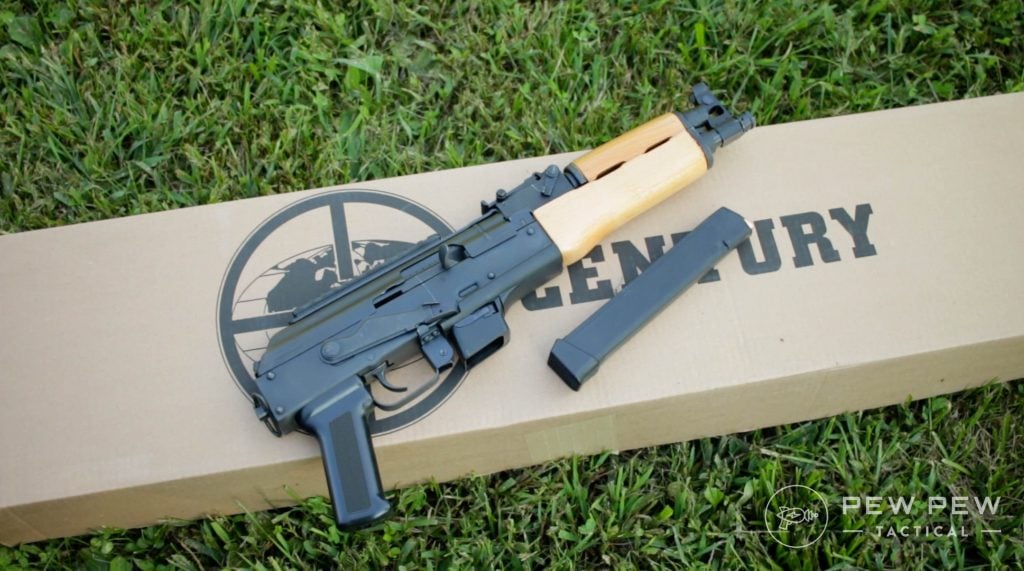 Ergonomics & Aesthetics
In Romania, we don't need no stinking ergonomics!
The grip is a rectangle, and the foregrip, well, it's classic Eastern Bloc.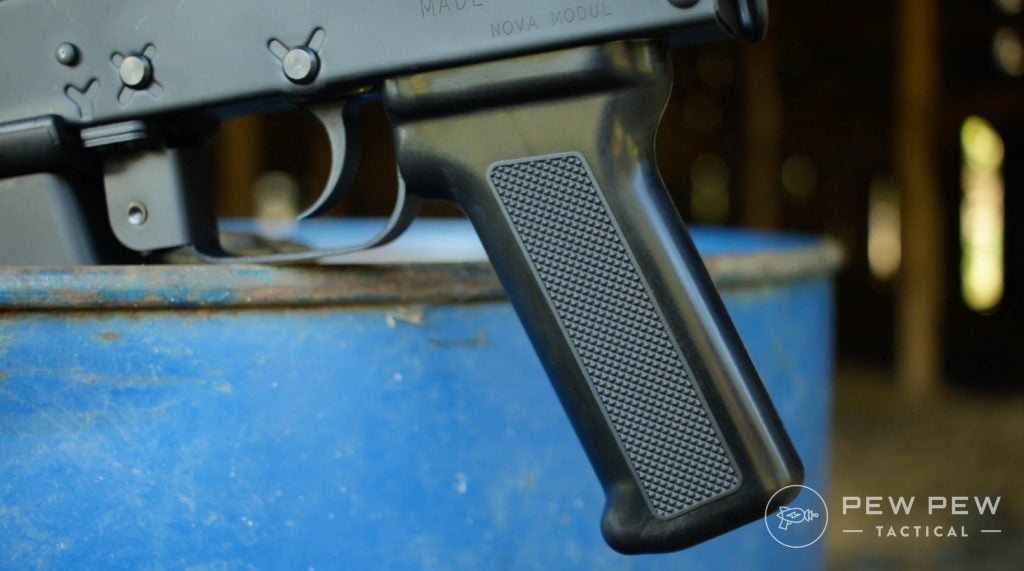 Cool thing with that handguard is it is changeable, compatible with any AKM handguard.
The trigger is lackluster at best. It's exactly what you would expect on a Draco, so nothing to get excited about at the end of the day.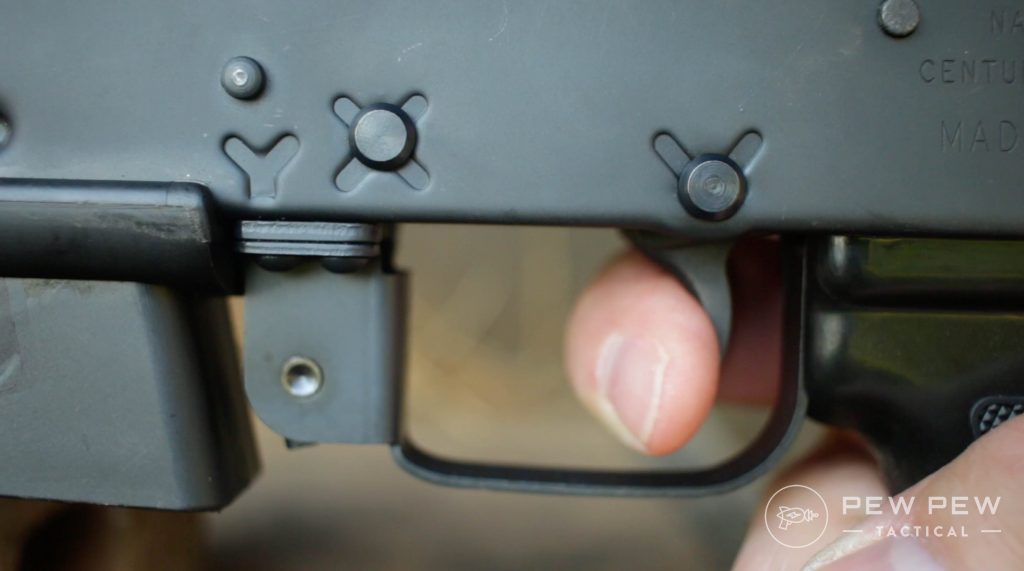 As far as aesthetics, I like it. The Draco logo is cool.
Century Arms didn't go overboard with their import marks as they sometimes do.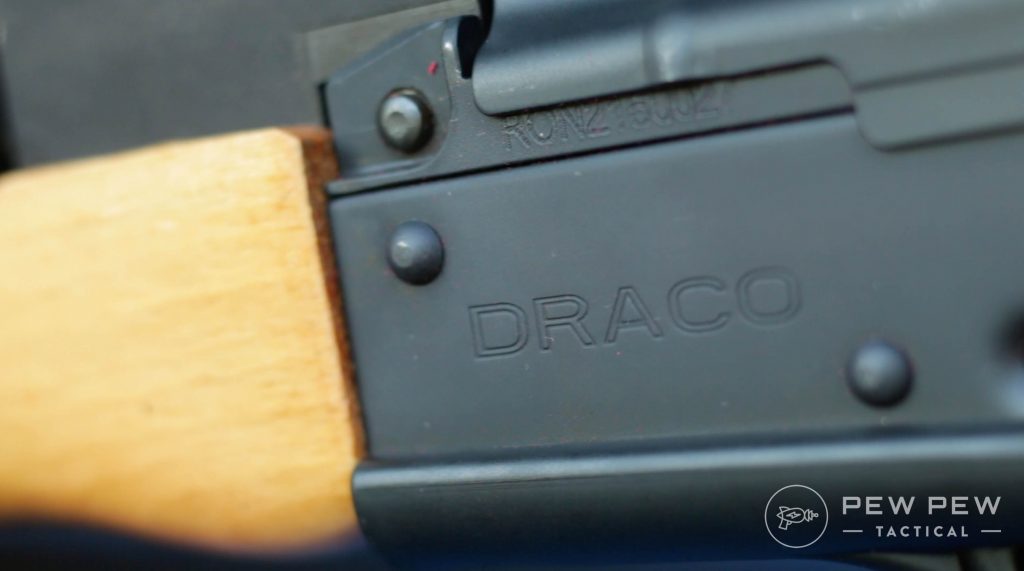 The wood grips also feel old school and look fantastic.
With the threaded barrel, you can add a suppressor, and you could, of course, SBR it or add a red dot. Lots of room for activities!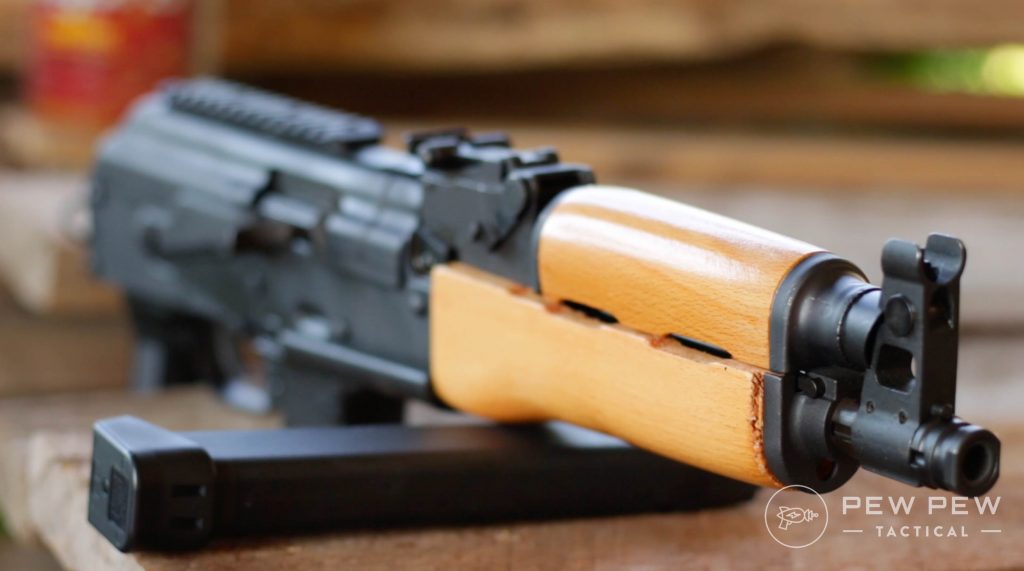 Overall, the gun looks great.
To the Range!
I got all the Glock-style mags I could find for this shoot.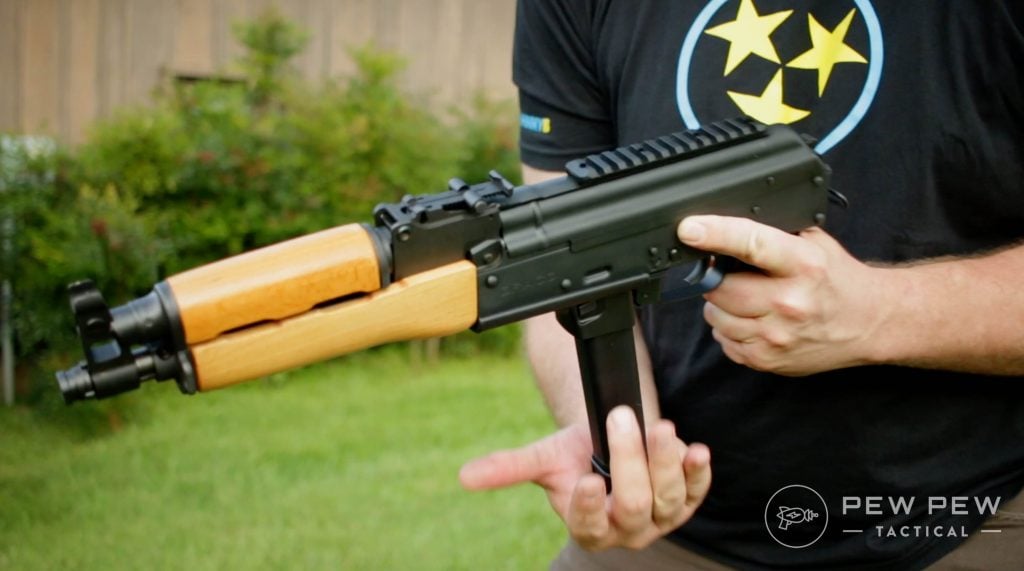 Because of its configuration, it feels a little funky on how to hold it.
Some guys will use a sling to get stability. But I just tried all sorts of grips and holds.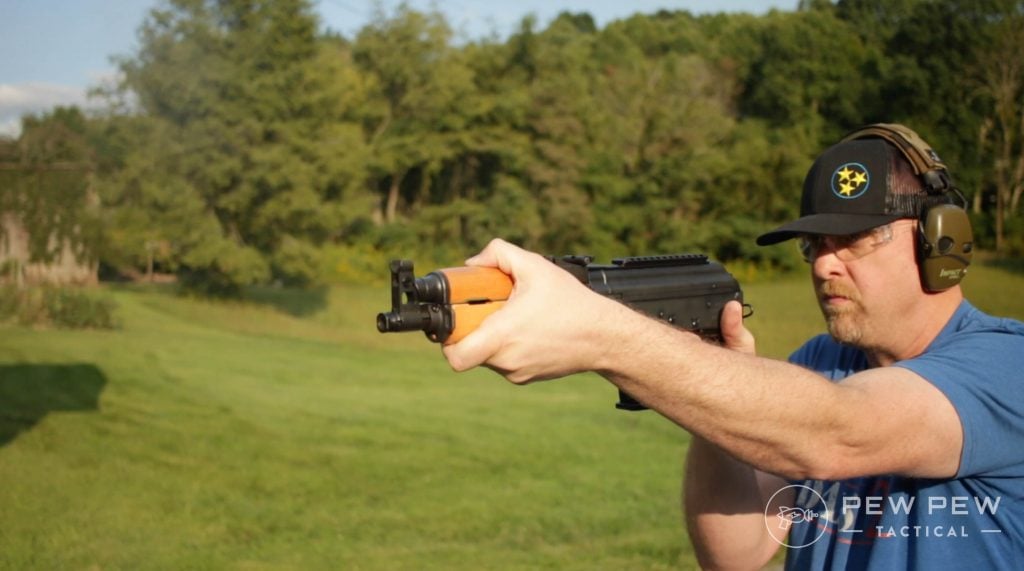 As far as sights, the front sight is a post and in the back is exactly what you would expect to find on an AK-style gun.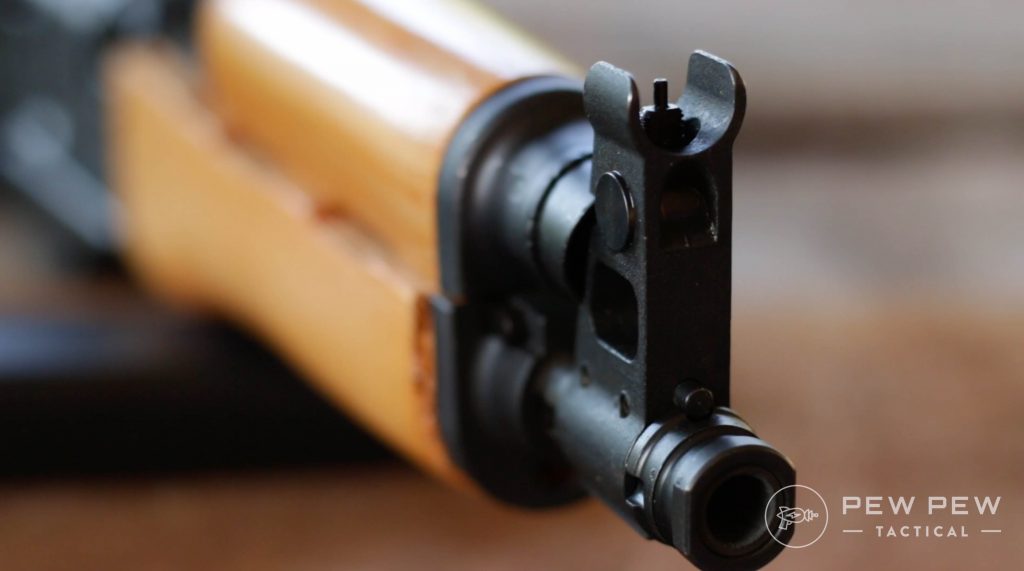 There's also a rail all the way down the top, so you can add a red dot down the road.
I wasn't going for precision in this review as much as I was fun. And boy, is this fun.
I fired this one from the hip and had a blast!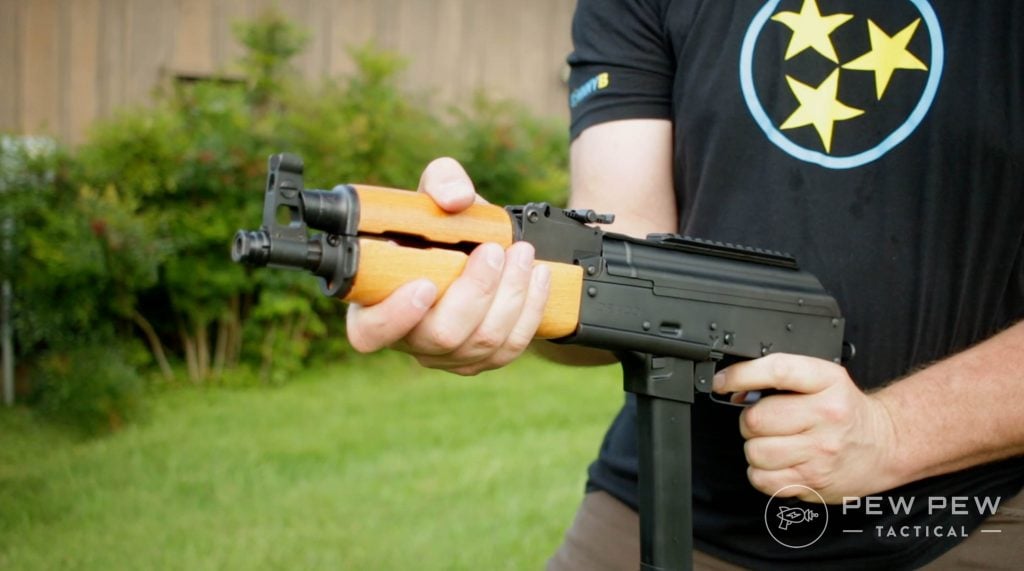 It's worth mentioning that you can add a pistol brace to the NAK9. I think it would be a huge upgrade in grip, stance, and accuracy.
(We have a ton of suggestions in our Best AR & AK Pistol Braces article!)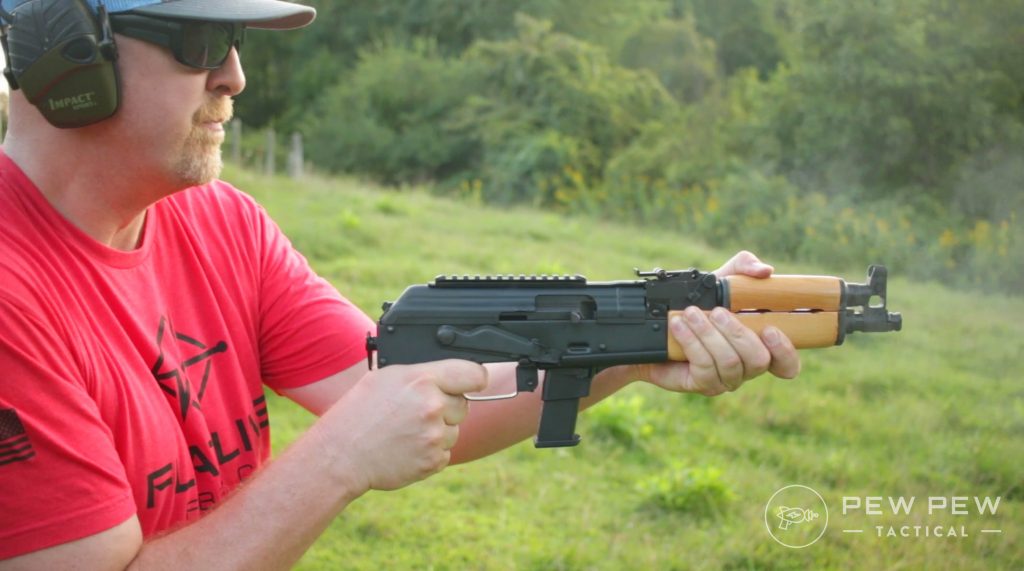 But for this review, I stuck with what came in the box.
I like taking something different to the range. In an era of endless ARs and Glock 19 clones, it's fun to mix it up.
And the NAK9 certainly looks and feels different.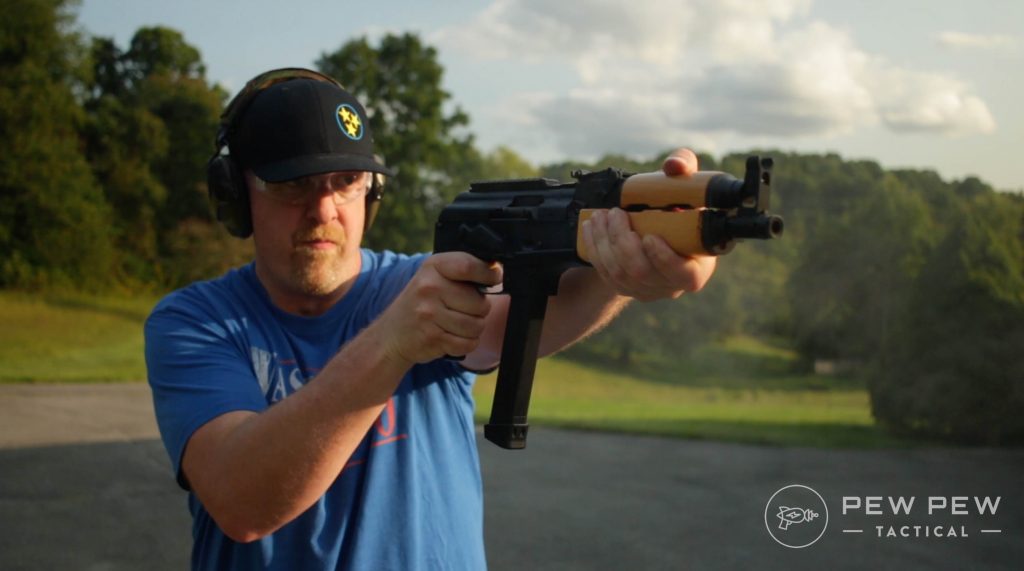 Shortcomings?
As with any gun, there's going to be a downside or two.
For the Draco, I think the plastic rail is a definite bummer. I'm not a big fan of plastic rails.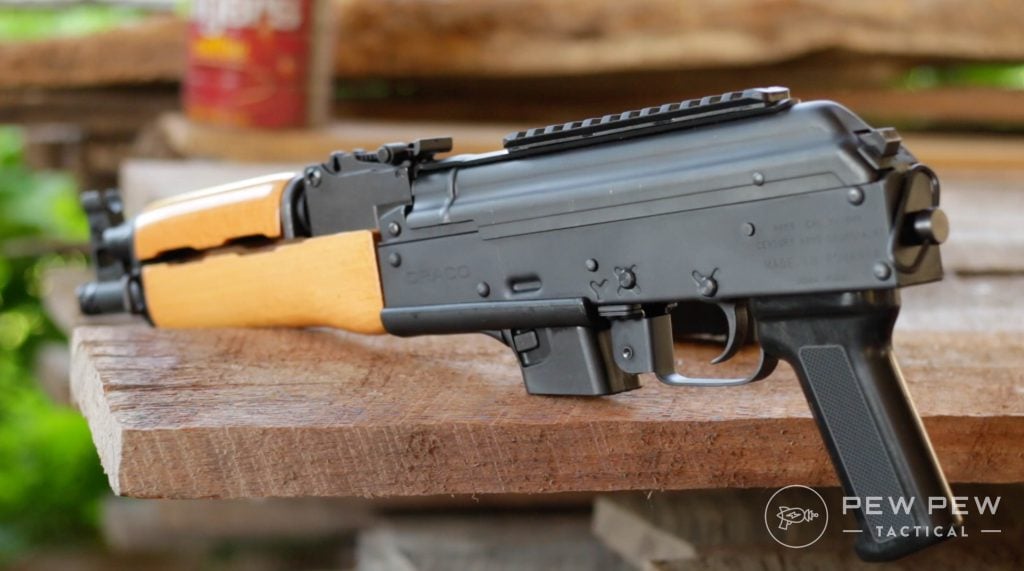 But you can always swap that out to something a bit more durable.
And, again, I think a brace would have taken this gun to the next level. That said, you can add that too.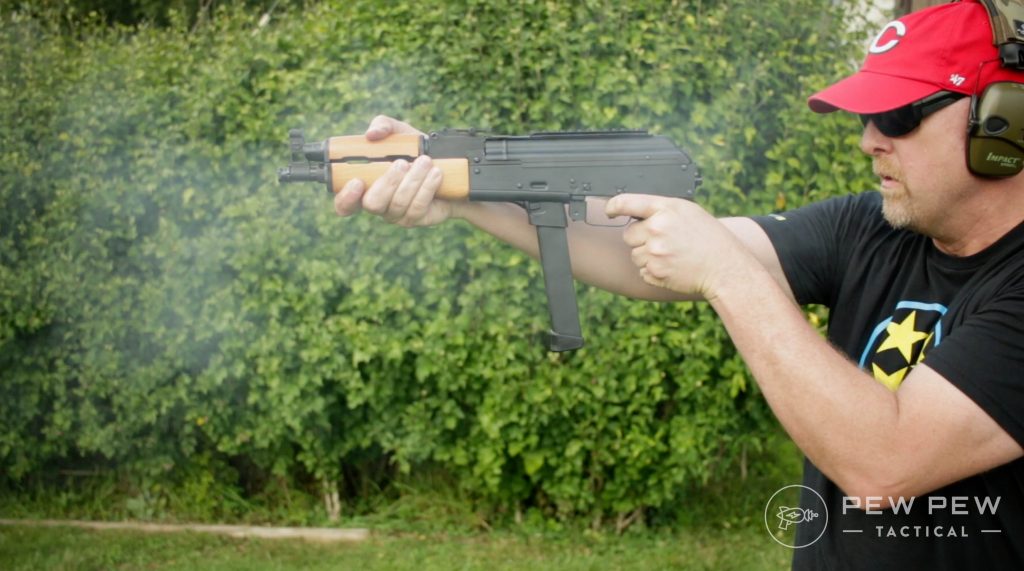 While shooting the Draco was fun; I did encounter a problem with the Korean mag it came with.
The gun would not feed with that particular magazine.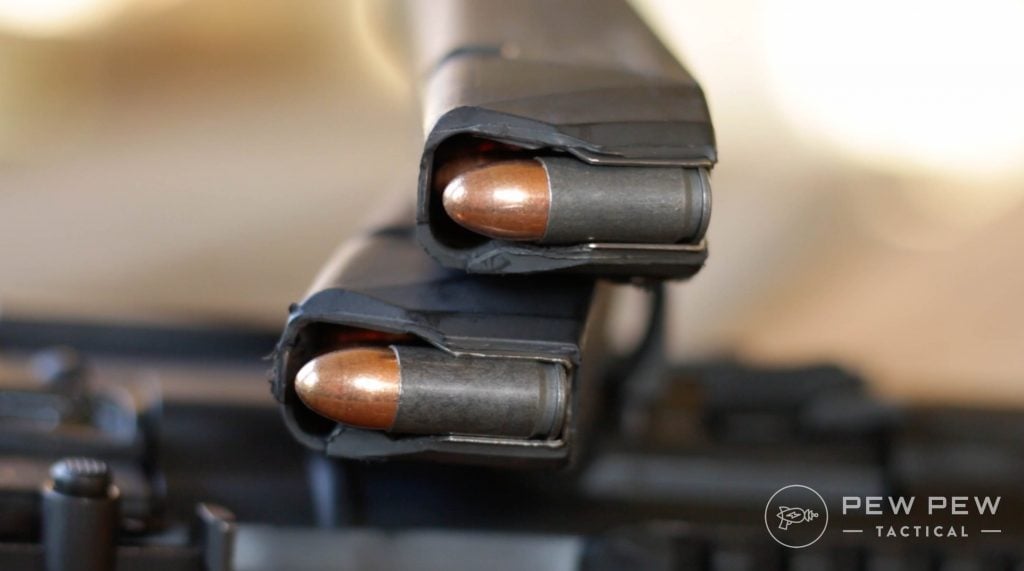 However, it's a mag issue, not a gun issue.
The Draco ran great with Glock brand mags – fed, fired, and ejected perfectly.
Long story short, stock up on those Glock brand mags.
25
at Gun Mag Warehouse
Prices accurate at time of writing
Prices accurate at time of writing
By the Numbers
Reliability: 5/5
Sample size of one, but this Draco ran great as long as I used Glock mags
Ergonomics: 2/5
Add a sling or a stabilizing brace and this number would double.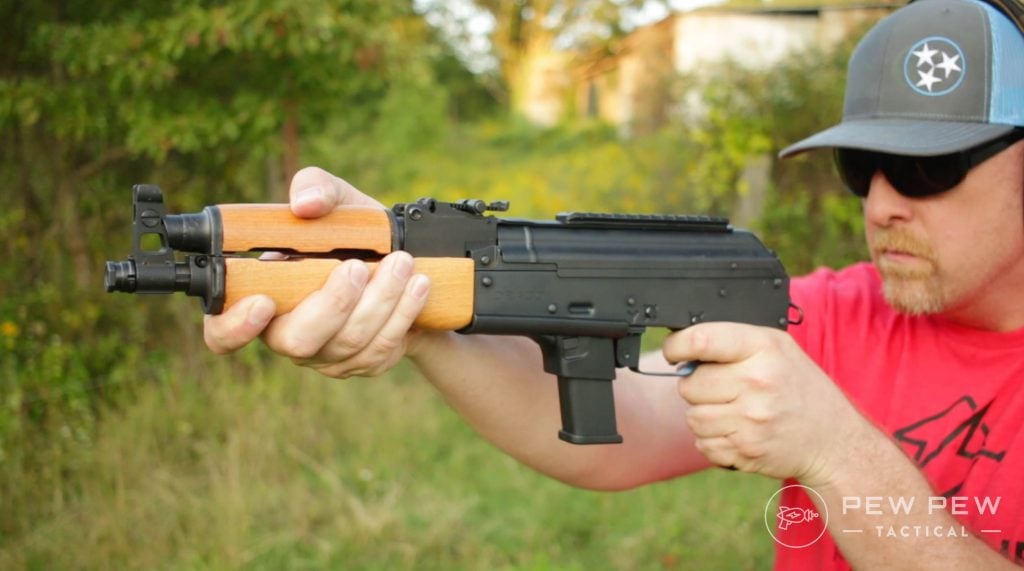 Accuracy: ??/5
I shot from the hip and have no idea how accurate that 12-inch barrel is. Yeah, this isn't a typical review, but the Draco isn't the typical pistol.
Customization: 3/5
While there are not a lot of options on the market for trigger or grip, you can certainly dial this one in with that rail, the brace, and the threaded barrel.
Value: 5/5
Find me more fun for under $700.
694
at Gunprime
Prices accurate at time of writing
Prices accurate at time of writing
Overall: 4/5
It's an odd one, but boy do we like it.
Conclusion
Overall, I had a great time with the Draco NAK9 from Century Arms.
While I think the addition of a suppressor, brace, and red dot would really bring this to perfection, it was a fun throwback as is.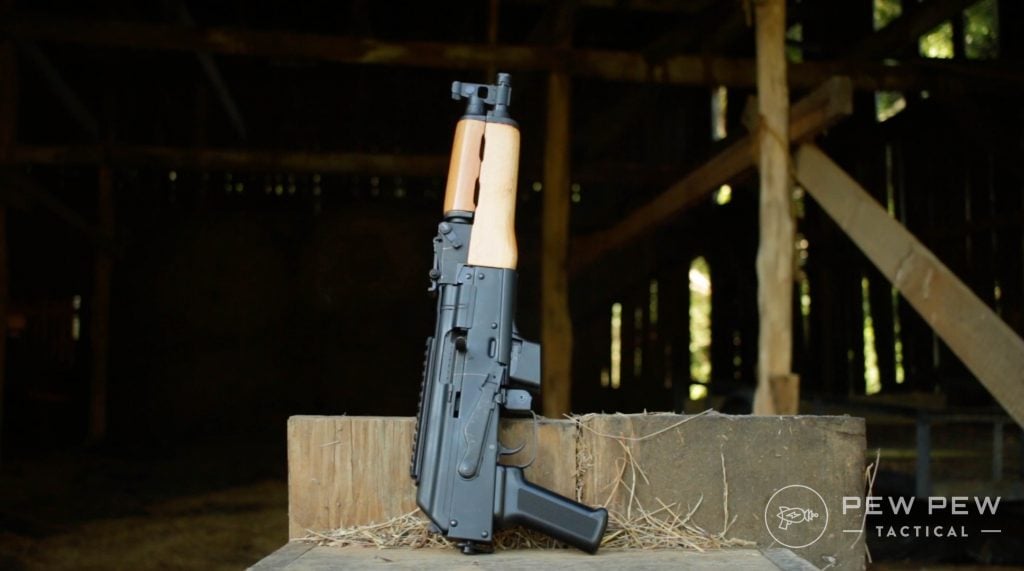 It's fun to shoot…so long as you ditch that Korean mag and stick with Glock branded ones.
You can definitely get your comm bloc giggles in a 9mm platform with the Draco NAK9.
694
at Gunprime
Prices accurate at time of writing
Prices accurate at time of writing
Again, make sure to watch my full video review below to see this gun at the range.
What do you think of the Draco NAK9? Let us know in the comments below. Ready to explore more AKs? Check out our Best AKs Complete Guide and our round-up of AK variants.