Red dots on pistols have gone beyond the mainstream.
Mounts and cuts for red dot pistol optics have become as common as Picatinny rails on handguns. These days if your new handgun isn't optics-ready, then it feels dated!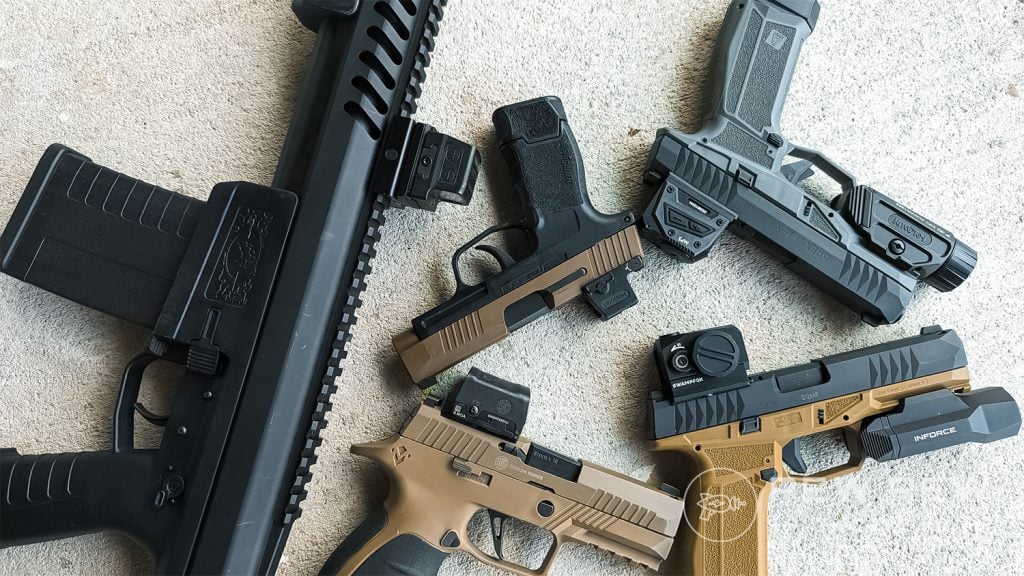 In the pistol optics market, we have several categories of red dots that are defined by the size of the optic, the footprint, the dot color, and the topic of today's article — open and closed emitter.
The first wave of handgun red dots used the open emitter design, and there has been a recent trend toward enclosed emitters.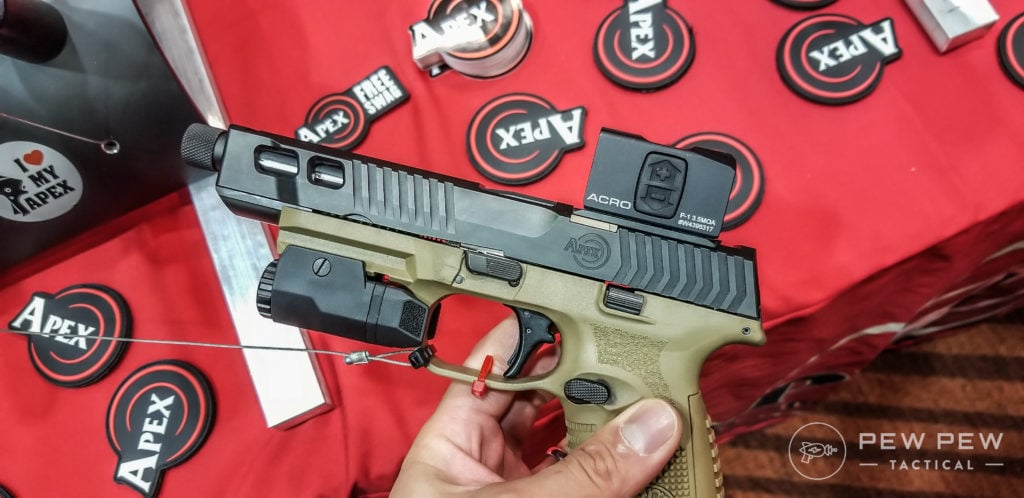 We are looking at the latter today and breaking down the best-enclosed emitter red dots across a spectrum of price points. But first, let's dive into the pros and cons of enclosed emitter red dot optics.
Summary of Our Top Picks
Table of Contents
Loading...
What Is an Enclosed Emitter Optic?
An enclosed emitter uses a rear and front lens with a housing connecting the two. The emitter sits between the lenses, and the housing fully encloses it.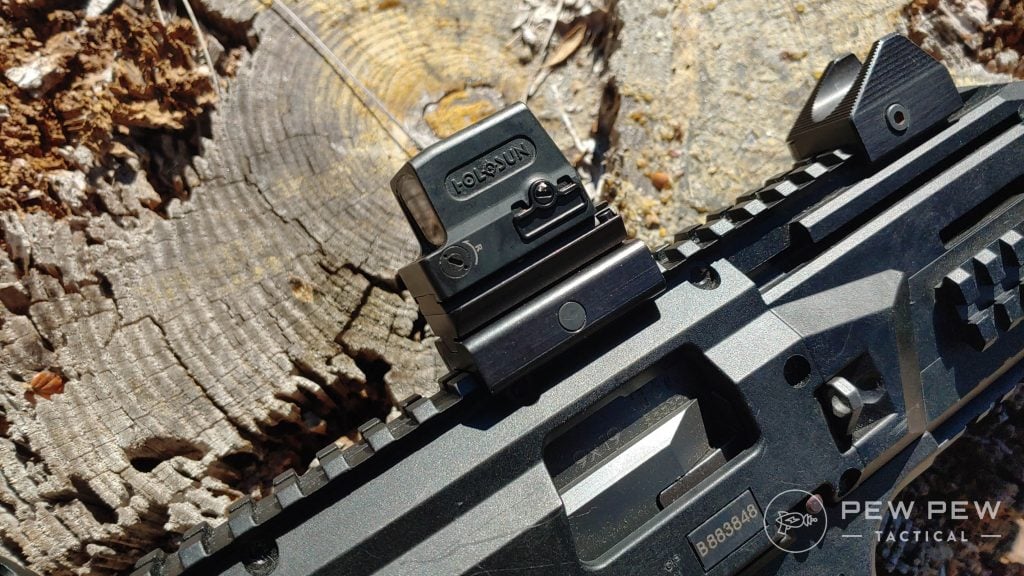 This prevents any form of debris, like rain, snow, and dirt, from getting between the emitter and the front lens.
If you've ever shot in the rain with an open emitter dot, you know just how fast water can get between the emitter and the lens. Water and debris can distort your dot and makes it close to useless.
With an enclosed emitter, this isn't a problem. Nothing can get in the way and make it harder to see; this is the main strength of an enclosed emitter optic.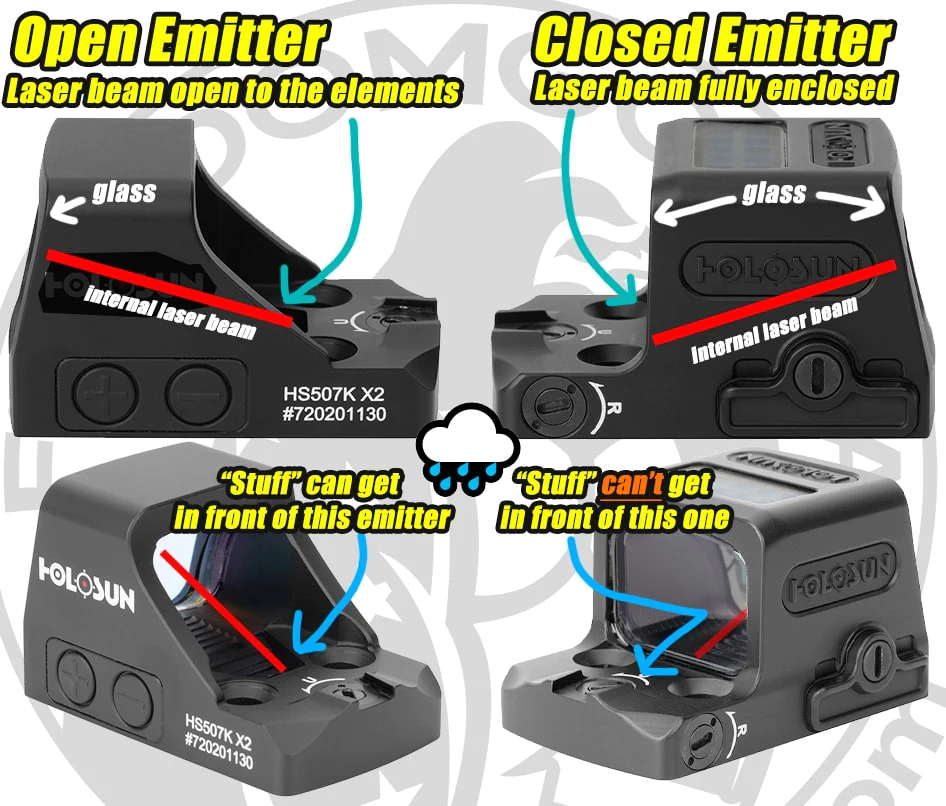 It's also typically easier to acquire the dot for beginners with an enclosed emitter.
Since you can't see through the optic without the lenses aligned, it's more instinctive to get a good presentation and to get the dot on the target.
Downsides to Enclosed Emitters
There are a few slight downsides to the enclosed emitter design as well. These optics are a little heavier and a little bulkier. They also tend to be considerably more expensive.
Having a second lens and housing really drives up the price of the optic. That's why we've attempted to find a little something for everyone at most price points.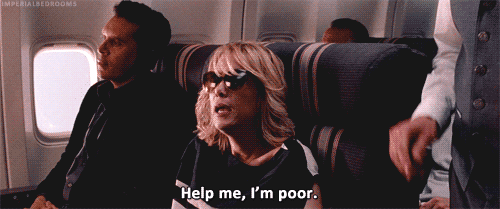 Mounting also tends to be tricky. Different footprints and designs often require plates, which means stacking tolerances.
Most enclosed emitter optics do not offer a great mounting solution, and most handgun manufacturers aren't cutting their slides for enclosed emitter optics.
Best Enclosed Emitters
1. Swampfox Kraken
Swampfox has established itself as one of the premier budget brands in the optics world.
They've taken some cues from Primary Arms and began producing optics at great price points that are often featured filled, but they've also implemented their own customer-friendly designs.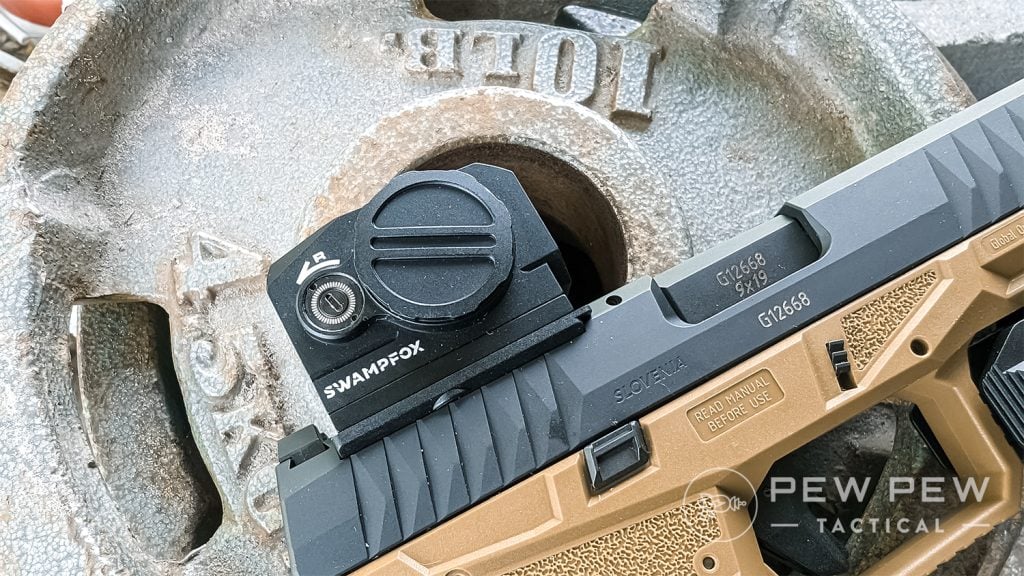 They've produced a number of competitively priced mini red dots, but the Kraken is the first that uses an enclosed emitter design.
It's also one of the most affordable options that won't fail or flop on you.
The window is 16mm by 16mm, so it's comfortably in the middle when it comes to window size. A slight blue tint is detectable but not annoyingly so.
You get a 3 MOA dot that is surprisingly crisp and circular at its brightest setting, although it does get a little starburst-like at lower brightness. It is never to the point where it's unusable, and since I'm not putting it through a magnifier, it doesn't bother me.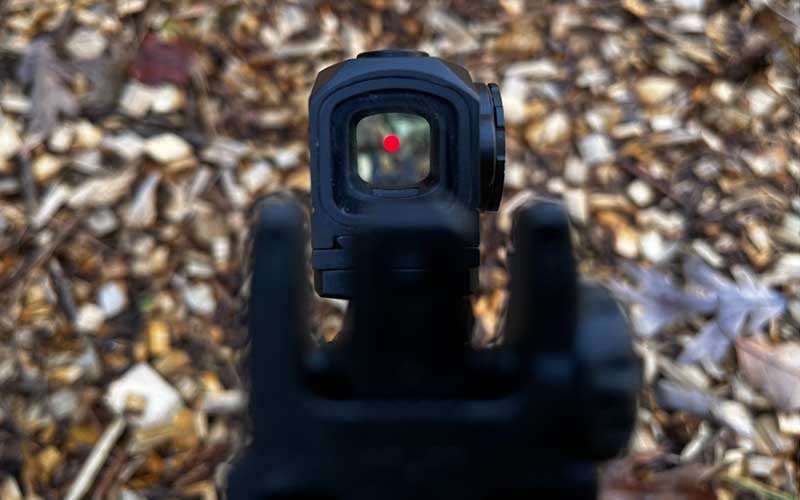 I've used the Kraken in all manner of lighting situations from indoors and out, in the sun and against it, and against weapon lights. The dot is always visible and easy to see.
Shooters can pick between red or green dots if they're picky. Ten illumination settings are present, with two being night vision options.
Two big buttons provide tactile feedback with each press for adjustments. Those buttons are also nicely recessed to avoid accidental adjustments when hit.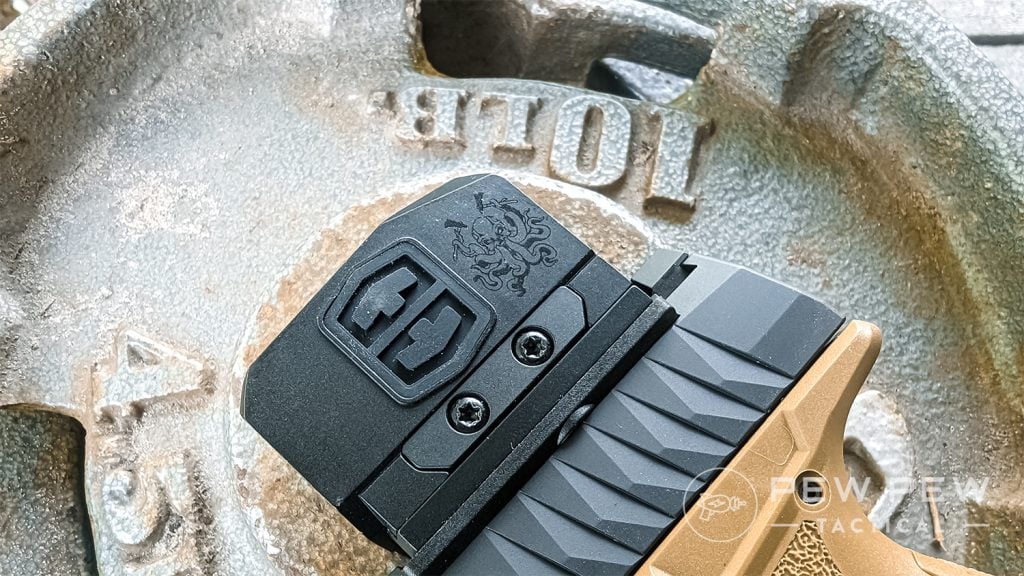 In the durability department, it's completely waterproof with an IPX7 rating and proofed up to 1,500 Gs of recoil. That means it can take the abuse your handgun slide tosses at it.
To help with battery life, you get a shake awake feature that I love because I always leave my dots on. The Kraken comes with both an RMR adapter plate and a MOS plate for mounting, as well as numerous screws.
Best Budget Pick
298
at OpticsPlanet
Prices accurate at time of writing
Prices accurate at time of writing
When it comes to an affordable option, the Kraken offers you a lot for the money.
2. Holosun EPS Carry
The Holosun EPS Carry Red 6 is my current carry red dot on my Sig P365.
Holosun's EPS Carry Red 6 is also the most affordable of all of the numerous EPS options. Their most expensive version tips the budget at about $430, whereas the EPS Carry Red 6 costs a hair over $300.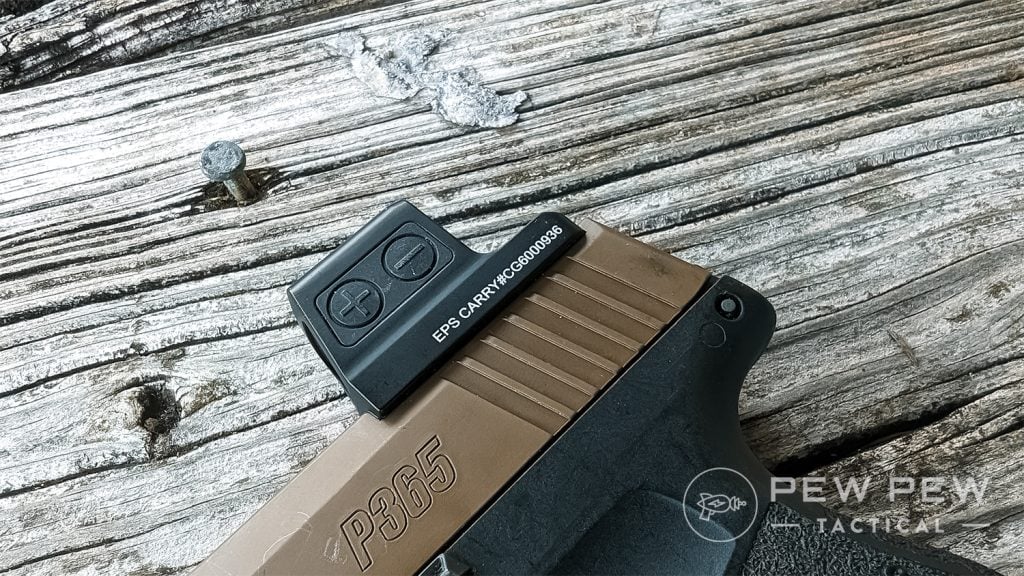 With the EPS Carry, we get the simplest mounting solution of all the enclosed emitter optics. There are no plates or adapters needed. It plops right down on a Shield RMSc footprint and secures without a problem at the rear of the optic.
With the EPS Carry Red 6, we get a 6 MOA red dot reticle that is brilliantly clear and quite nice. The dual lenses are also quite clear, with only a slightly noticeable blue tint.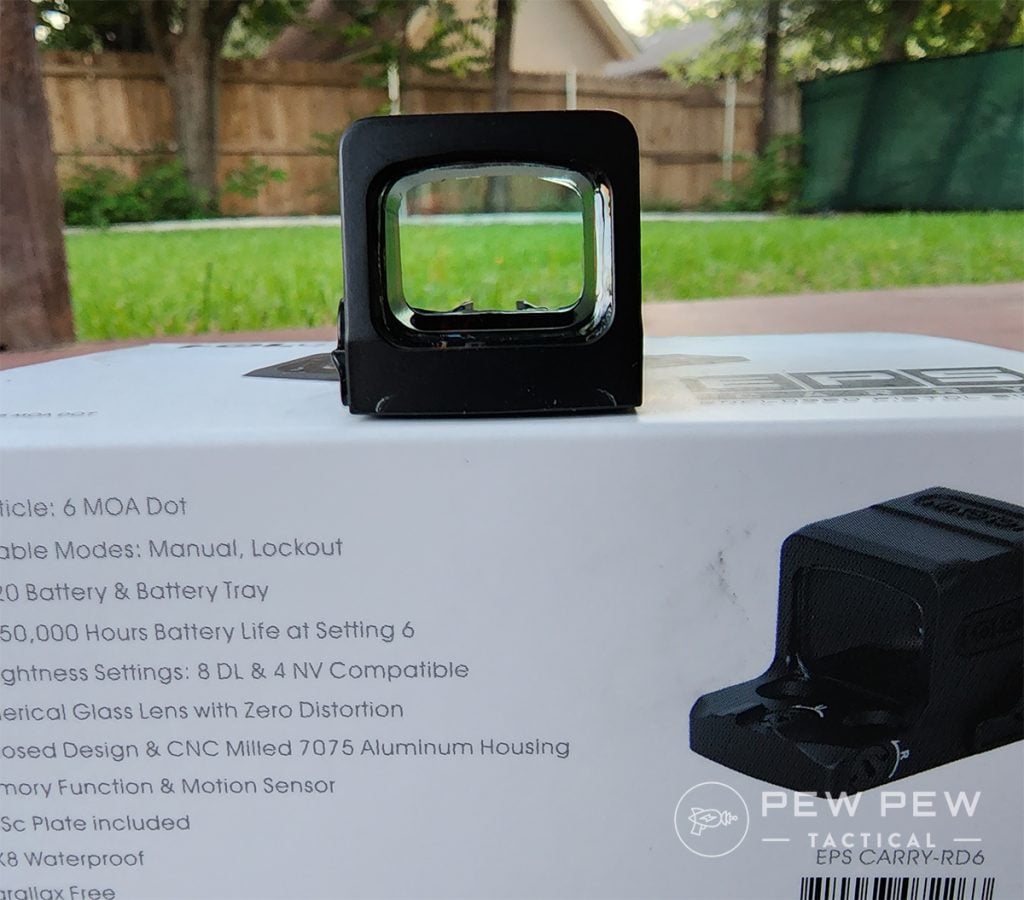 The optic sits incredibly low on your gun, and a rear notch can double a rear sight if necessary. A side door battery means you can easily swap batteries without removing the optic from the gun.
Shake Awake technology keeps things going longer, providing up to 50,000 hours of battery life. Reticle options include 10 daylight settings and two-night vision settings.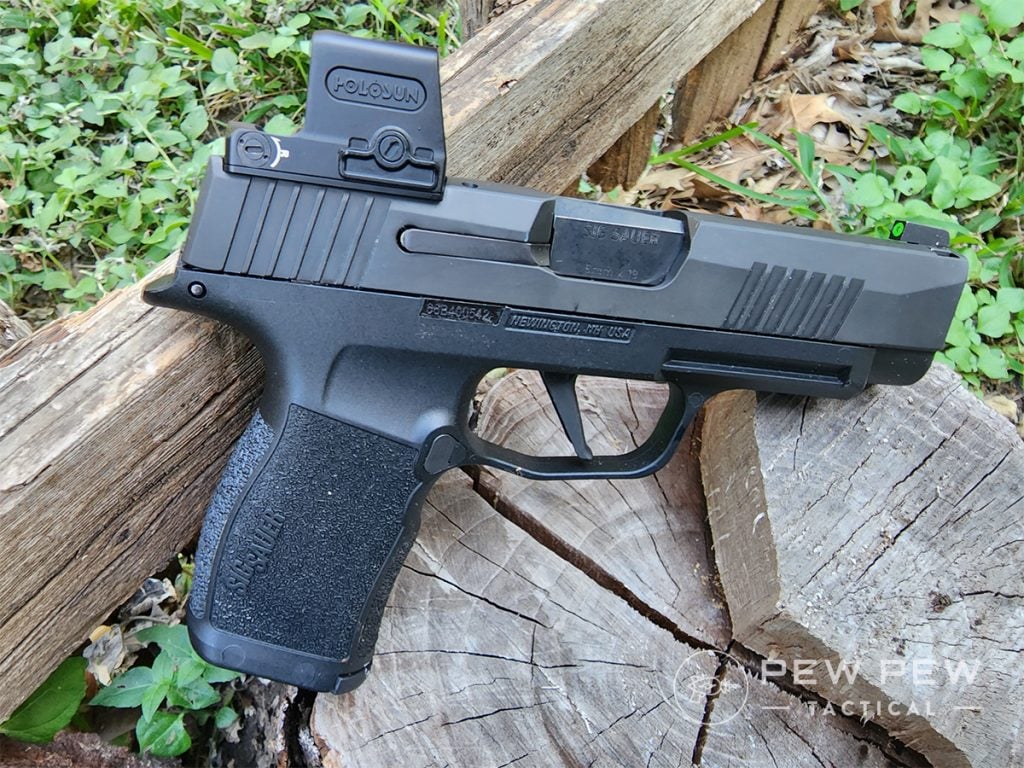 When blasting away in the sunshine state, the dot was always bright enough. It never washed out, even at a range that was mostly white sand. I've never had to dial it up past setting eight, so it's got brightness to spare.
A big 6 MOA dot is easy to see and fast to acquire, all without obstructing targets out to 50 yards. Holosun also offers an MRS (Multi Reticle System) version that includes a circle and dot combo reticle. Both green and red options are available on all EPS Carry models.
Best Overall
329
at Primary Arms
Prices accurate at time of writing
Prices accurate at time of writing
The EPS series might be the future of handgun red dots. It's small but mighty, with an efficiently sized window and plenty of features. It's tough to beat at a fair price point.
3. Holosun 509T
From one Holosun to another, it's tough to leave them out of any argument when we start talking dots due to their massive catalog.
Holosun's 509T was their first enclosed emitter optic aimed at the handgun world. It comes with all the features we've come to know and love from Holosun.
It has shake awake, a side-loading battery, and a solar panel backup. We get the selectable multi-reticle system with a 2 MOA and 32 MOA circle, making it well-suited for handguns, shotguns, and shooters with astigmatism.
An RMR adapter plate is included for attaching the optic to your gun. It's easy but admittedly sits a bit higher than most handgun red dots.
Holosun did address the weight complaint by mixing in titanium to provide a rugged optic while only coming in at 1.72 ounces.
There is a noticeable blue tint to the glass, but the dot is great in terms of crispness and brightness.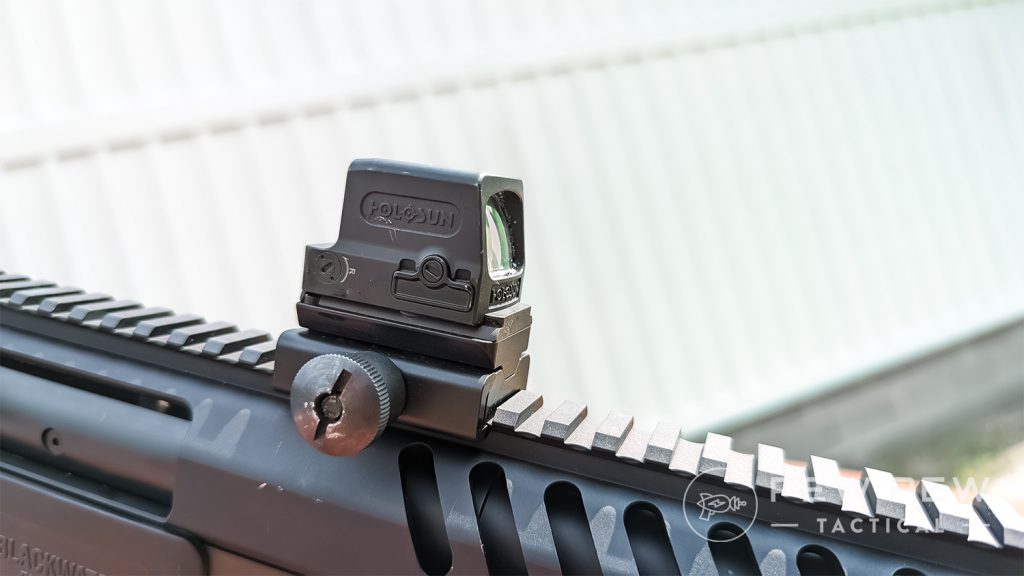 Being able to switch between the circle-and-dot, dot-only, and circle-only on the reticle is a huge bonus. You get plenty of brightness settings and brightness, as well as night vision settings.
Putting the target in the middle of the circle and pulling the trigger is all there is to it. The dot-only setting is terrific on shotguns, and the 509T really shines in that role.
429
at Gunmag Warehouse
Prices accurate at time of writing
Prices accurate at time of writing
The 509T is an incredibly rugged dot with an IP67 rating against immersion and a vibration rating of 5000 gs. Not bad for one of the more affordable enclosed emitter optics.
4. Steiner MPS
I like Steiner, they often make great products, but Steiner's main problem seems to be a slow-to-market approach.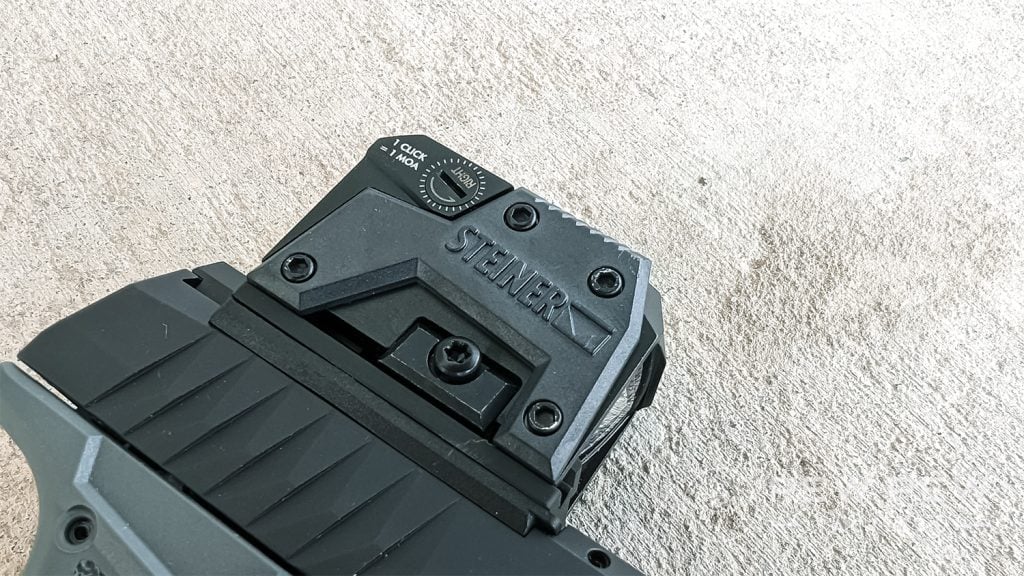 Oftentimes their products are solid but seemingly outclassed even at release. This isn't the case with the Steienr MPS (Micro Pistol Sight).
This time around, they developed and released an outstanding, professional-grade pistol optic at a rather attractive price point.
They did a lot right with the MPS, firstly by using an ACRO footprint to ensure aftermarket availability of plates and mounts isn't an issue. Additionally, the battery loads on the top of the optic for quick and easy access.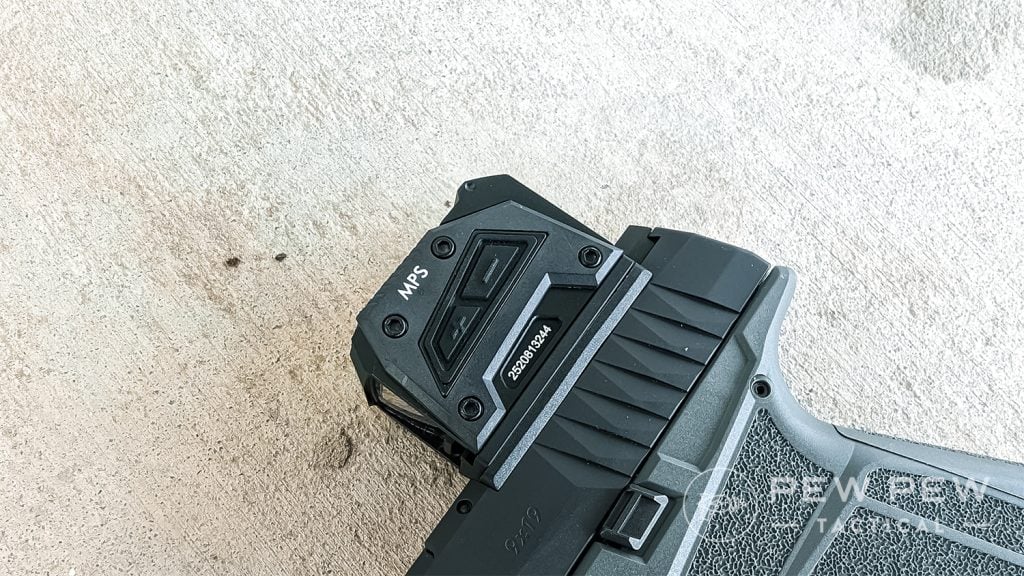 You get crystal clear lenses with seemingly no hint or a notch filter and a perfectly shaped 3.3 MOA dot that is big enough to pick up quickly. With a huge 21x16mm window, you get an amazing view through the MPS.
Controls are recessed for maximum protection and provide good tactile feedback when pressed.
Steiner made the optic to duty standards, and its submersible up to 10 meters. The front lens is recessed extensively and protected by an aggressive hood to protect the lens from any damage. Feel free to rack it off a wall if you so choose.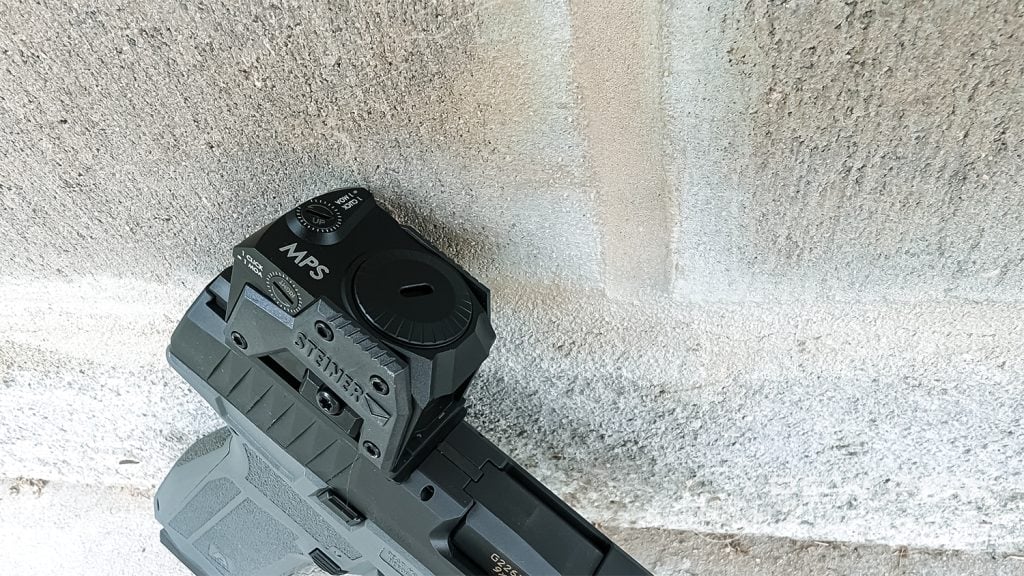 Steiner also put the emitter at the top of the optic. This reduces the bulk on the bottom and allows it to sit a little lower than the competition. It's clever and very functional all around.
With the MPS, you get a rock-solid optic with some quirky design features. For example, the auto shut-off is after 13 hours…which is weird. Plus, it does not shake awake. Luckily, you can program this out of the optic.
Battery life also caps out at 13,000 hours, which is quite short for this day and age.
Most Durable
474
at OpticsPlanet
Prices accurate at time of writing
Prices accurate at time of writing
If Steiner releases a Gen 2 MPS with some of the kinks ironed out, it might become my favorite option for an enclosed emitter optic.
5. Sig Sauer Romeo2
Sig's Romeo2 is one of the most fascinating red dots ever created.
It's not only an enclosed emitted optic; it's a modular, customizable sight. Users can install a big metal shroud and polycarbonate lens to convert it from an open emitter optic to an enclosed emitter.
You think, hey, that's subject to fogging, right? I thought so too, but if you follow Sig's instructions and ensure no moisture in the optic when sealed, you won't have an issue.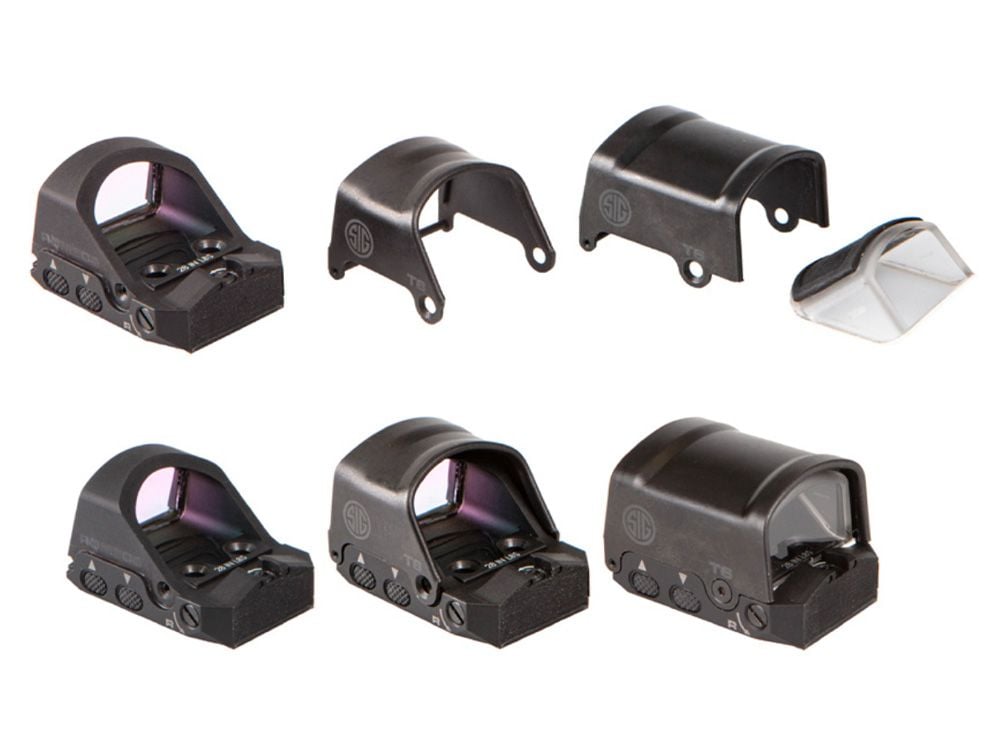 I live in Florida, with plenty of temperature changes and humidity, and I have never experienced any fogging.
Beyond the modular option, we get a solid and well-made optic. The metal shrouds protect the optic and the lenses since they sit recessed inside. I sprayed it with water, dunked it, and got zero water entry.
The lenses are incredibly clear, and the dot is a perfect circle. It's on par with the MPS dot, which is a favorite of mine. The 6 MOA dot is perfect, and it's backed by 25,000 hours of battery life.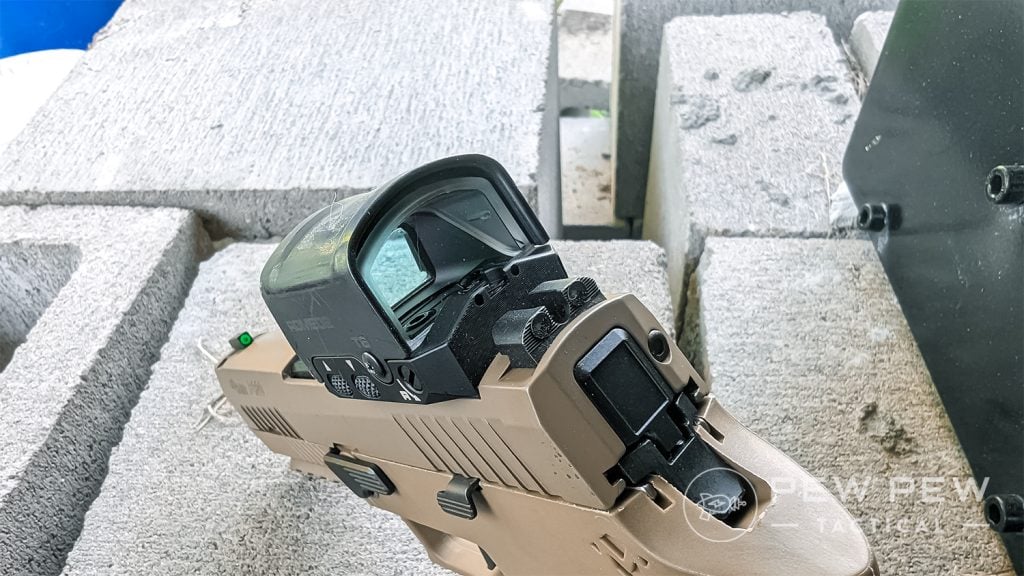 Sig's MOTAC shake awake technology is present here. It also uses a spring-loaded battery door that is fantastic. I'm not sure why they included such a fancy door, but I'll take it.
You get 12 daylight settings and three-night vision options; the brights are bright. Two buttons control the sight, and they are recessed and difficult to press, which is good for preventing adjustments when the gun is holstered.
Most Modular
679
at Amazon
Prices accurate at time of writing
Prices accurate at time of writing
Overall, the Romeo2 is a fantastic option. It's my go-to competition optic, even though I'm likely not a good enough shot to fully appreciate it. Inside and out, you get a very high-quality modular and modern optic.
Final Thoughts
Enclosed red dots are likely the future of handgun red dots, and hopefully, we've helped you find a model that fits your budget and needs.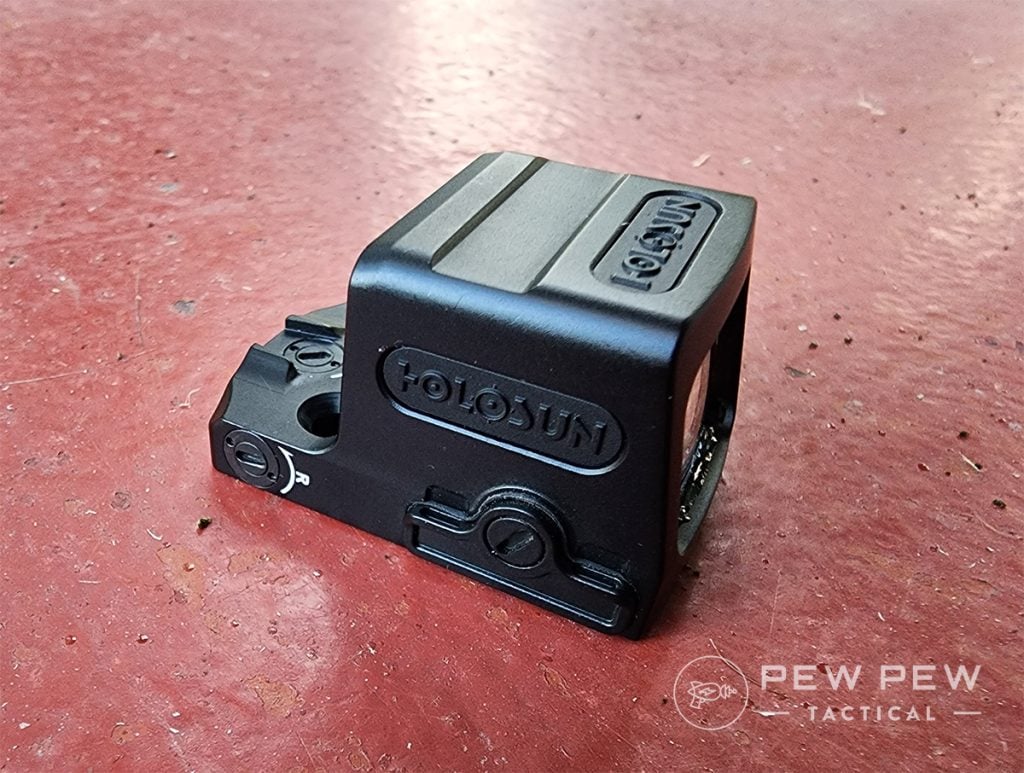 They offer a much higher level of reliability and durability than the red dot design. As gun owners, we really harp on reliability, and for a good reason.
Do you have any experience with any of these? Are there any that we missed? Let us know in the comments below! Not fully sold on just enclosed emitters? Check out our article on the 12 Best Pistol Red Dot Sights!