Double-barrel shotguns are stinking sweet long guns – classics that span the world and are beloved by about everyone.
I do mean everyone.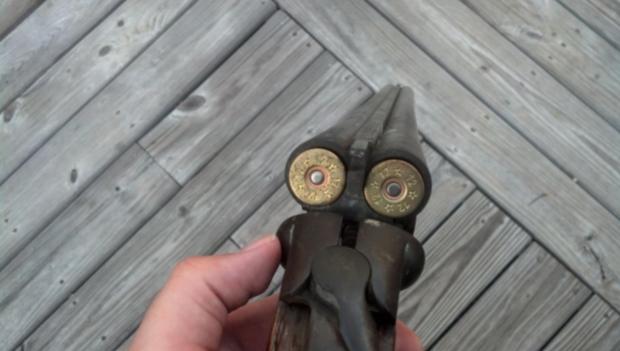 I mean, spend enough time in the gun world, and you'll hear the usual arguments…Glocks are plastic toys, AR-15s are better than AKs, 9mm vs. .45 ACP, and so on.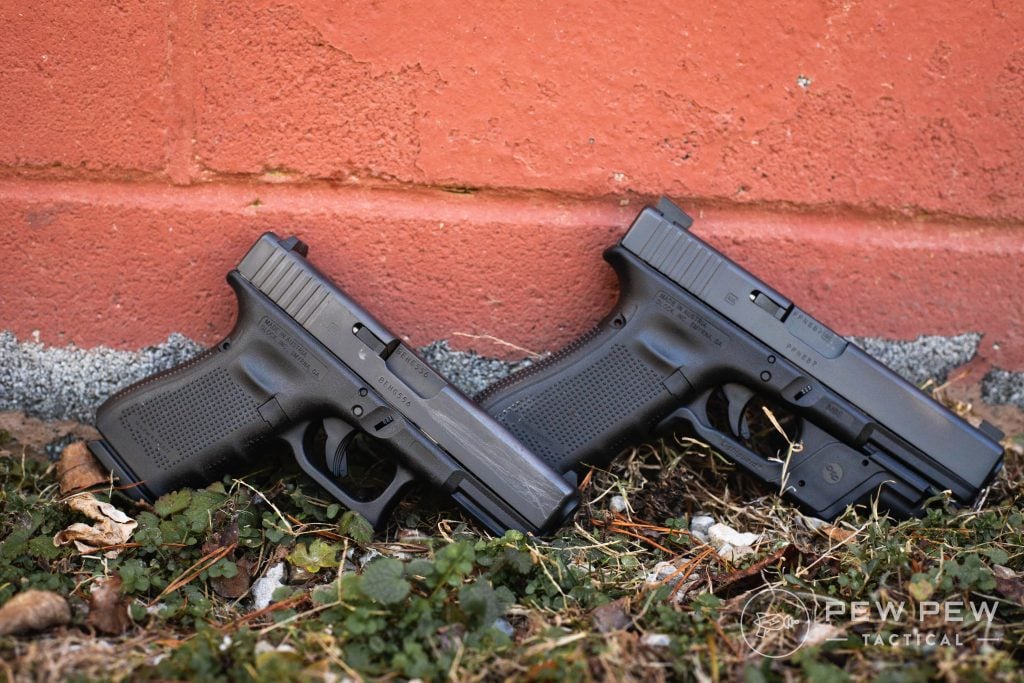 Do you know what you never hear? Smack talk about double-barreled shotguns.
Double-barrel shotguns have retained their appeal for centuries, maintaining their popularity even now.
They're cool! Like the kid with the Powerglove in that flick "The Wizard" kind of cool?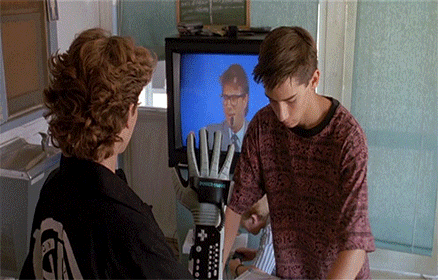 So, let's talk about these shotguns some more! We'll look at why you might want one and even rundown the best of models.
By the end, we're sure you'll agree these are some seriously cool guns.
Table of Contents
Loading...
Why Buy a Double-Barrel Shotgun?
It's a simple enough question, but I, as usual, have a not so simple answer.
Double-barrel shotguns are straight-up cool. But cool factor aside, these guns are just good overall.
C'mon, there's a reason these things have been around for so long.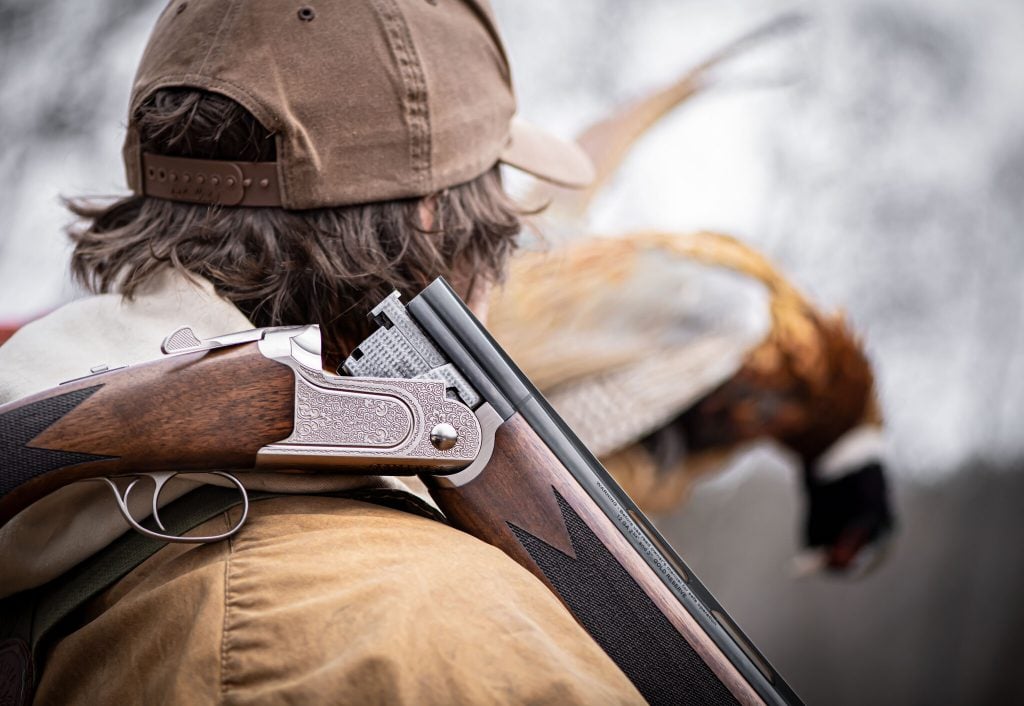 These shotguns offer incredible reliability with all types of ammo. They don't jam, don't double feed, and don't suffer under poor weather.
They fire the lightest of loads and handle short mini shells without any issue.
We like when things just work.
The simple design of double-barrel shotguns also means they last forever. Not much here to wear out, so double-barrel shotguns get passed down from generation to generation.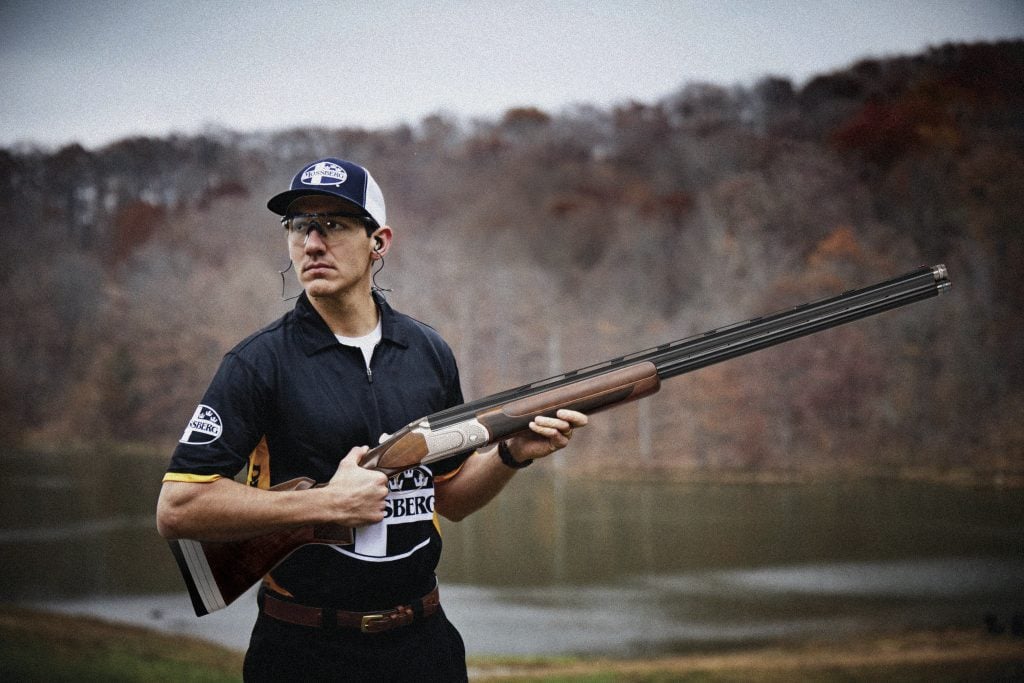 Double-barrel shotguns also enjoy an ambidextrous design in controls and function. So, lefties don't have to endure the uncomfortable experience of shooting right-handed.
Two barrels mean two chokes which allow you to tailor what each barrel is capable of doing.
You can hunt with buckshot in one and slugs in another. Or run various bird or sport loads for different ranges.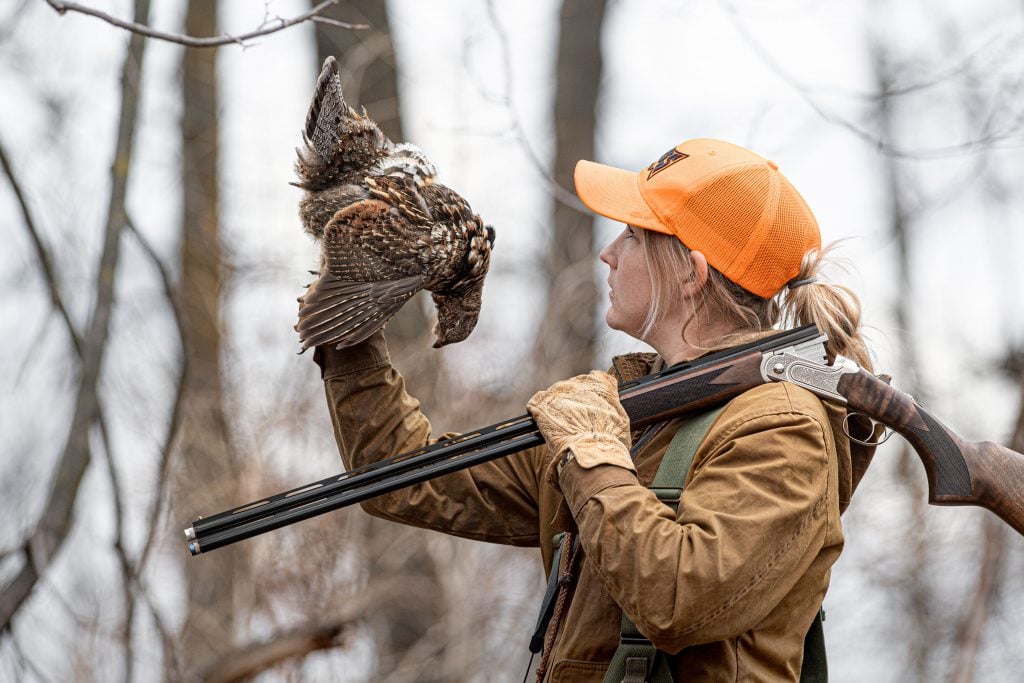 Finally, double-barrel shotguns tend to focus weight rearward. This presents a faster swinging, easier handling shotgun for taking moving targets.
O/U and SxS
You'll see the terms O/U and SxS sprinkled throughout this article. So, let's define those real quick.
O/U stands for over-under. O/U shotgun barrels run vertically. This gives you a top and bottom barrel with a narrow sight plane.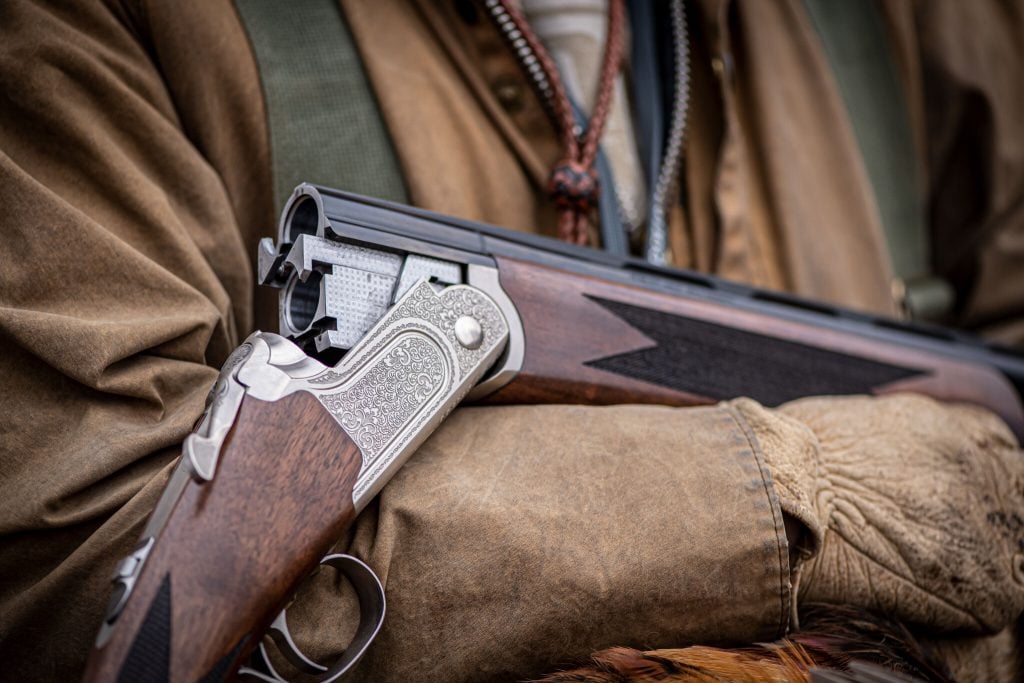 SxS stands for side-by-side. SxS shotgun barrels run horizontally. You get a broader sight plane, and SxS guns can come with double triggers and hammers.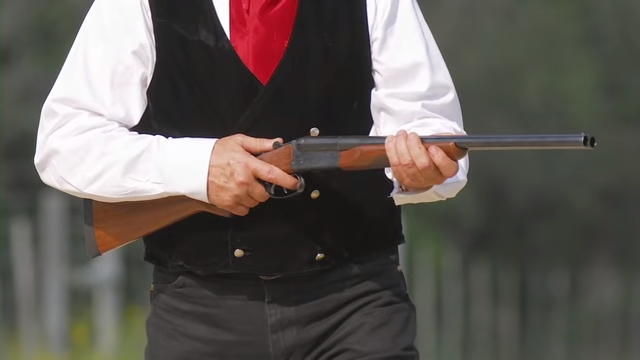 Best Double-Barrel Shotguns
Before jump in, it's worth noting that we chose production firearms. So, you won't see auction guns from the early 1900s with price tags of $10,000+ here.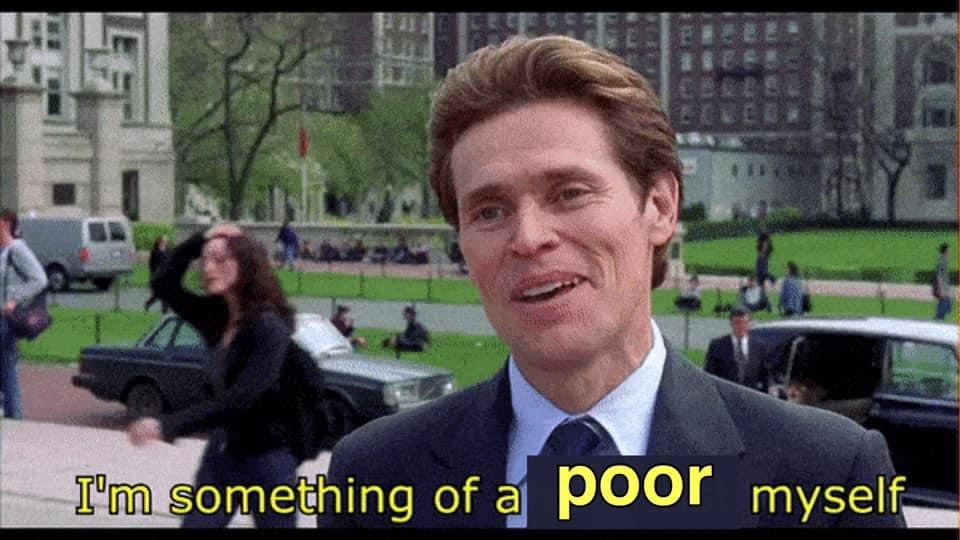 1. CZ Bobwhite G2
My favorite SxS shotguns are simple, efficient in design, field useable, and ultimately a working man's shotgun.
CZ's Bobwhite G2 meets all those requirements.
Though CZ receives acclaim for its pistols and rifles, their shotguns also prove worthy contenders.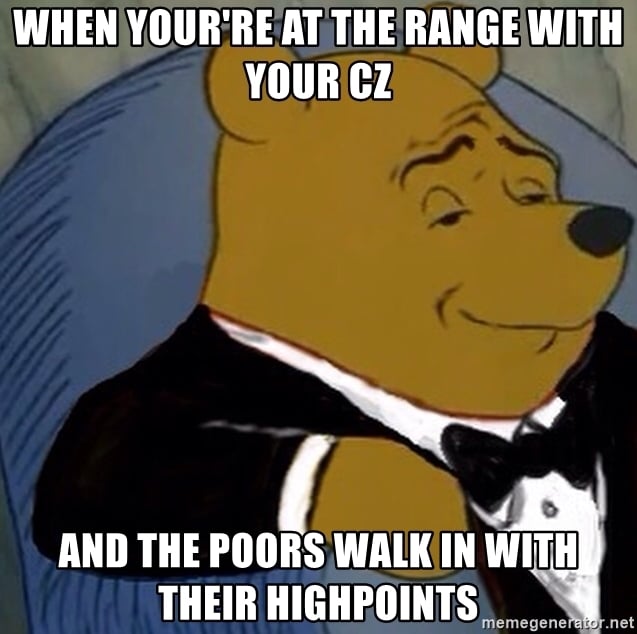 Like many affordable double-barrel shotguns, these are Turkish-built guns. Unlike some inexpensive double-barrels produced overseas, though, craftsmen build all CZ shotguns.
Craftsmen bring experience and attention to detail, and it shows in CZ's shotguns.
The Bobwhite G2 offers a hammerless shotgun design with a straight stock, brown walnut furniture, and blued finish.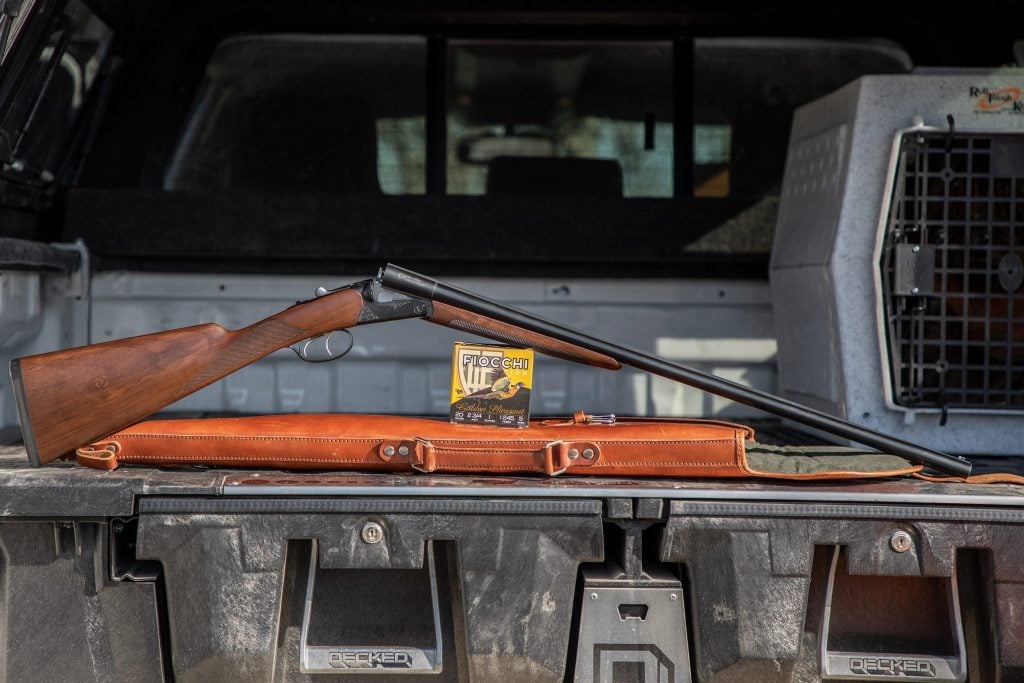 It's not fancy and doesn't need to be. A deer, a rabbit, or a bird isn't much concerned about how fancy the shotgun is that you're using to take it.
CZ moved to CNC receivers for all their O/Us, and the G2 gets the same treatment.
These modern machined receivers bring a bit more to precision. G2 shotguns come in 12-, 20-, and the cult-favorite 28-gauge.
Most 28-gauge double-barrels are 20-gauge guns with 28-gauge barrels. It's a lazy way to make a 28-gauge…but CZ…not so lazy.
Its 28-gauge variant is a true 28-gauge.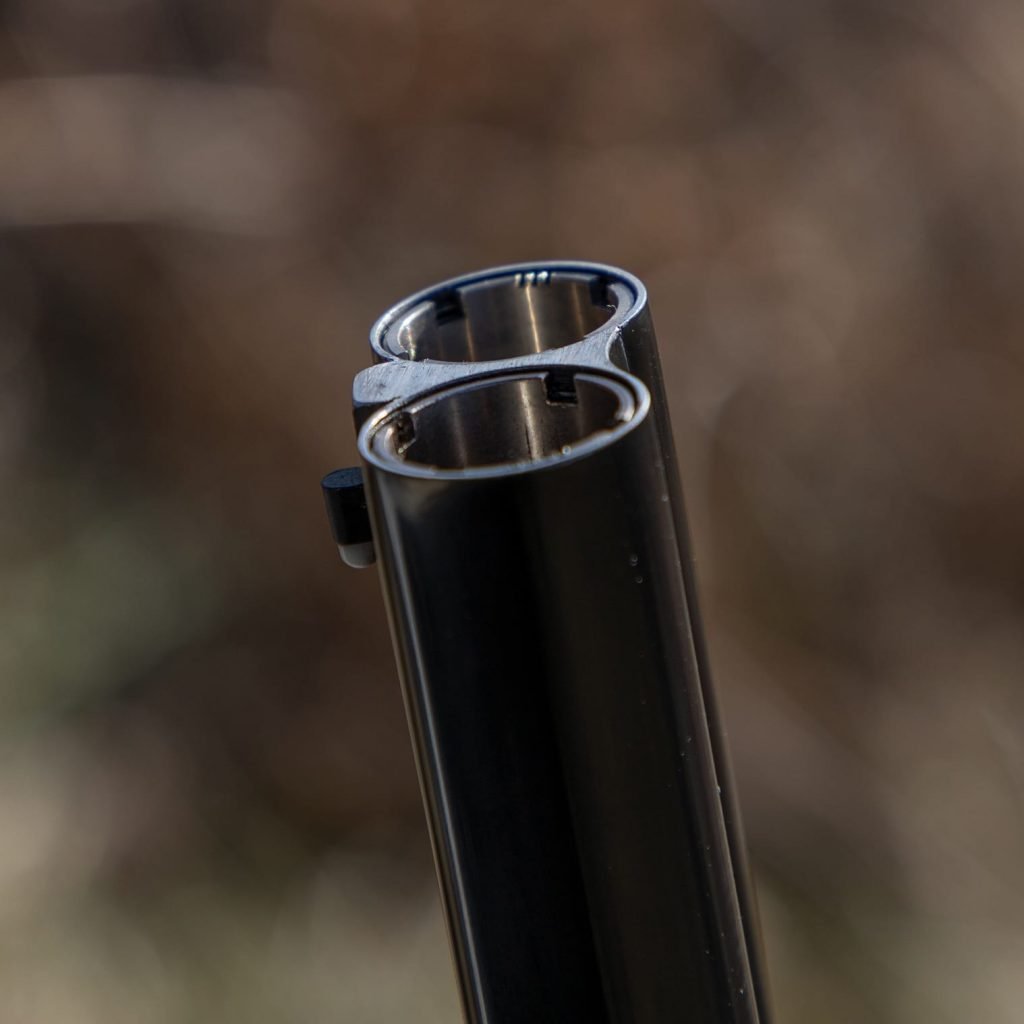 A purpose-built 28-gauge shotgun provides a very light and svelte platform, perfect for long hunts or smaller shooters.
In general, the Bobwhite G2 is a lightweight and easy-wielding shotgun.
It fulfills that classic American need for an SxS shotgun, easy to shoot and simple. Not to mention, dual triggers make putting a load or two of lead in the air trouble-free.
650
at Sportsman's Warehouse
Prices accurate at time of writing
Prices accurate at time of writing
2. Mossberg International Silver Reserve 2
I know enough about double-barrel shotguns to enjoy them. I shoot them well and can be picky about things like stock fitment, cast, and drop.
That said, I don't understand naming conventions.
And Mossberg International Silver Reserve 2 sounds like some kind of scotch.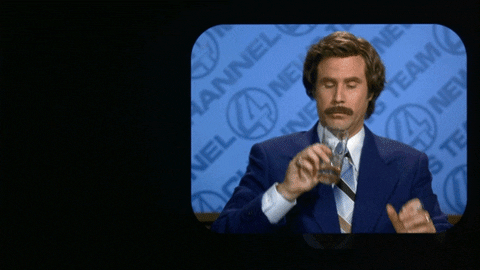 In reality, it's an O/U shotgun produced in Turkey for Mossberg. Bonus, it's available at a rather excellent price point!
Turkish-made shotguns run a gambit from terrible to surprisingly good. Thankfully, Mossberg imports run the latter.
The International Silver Reserve 2 is one of the most popular options at my local gun club. My favorite being the Sport model with shell ejectors.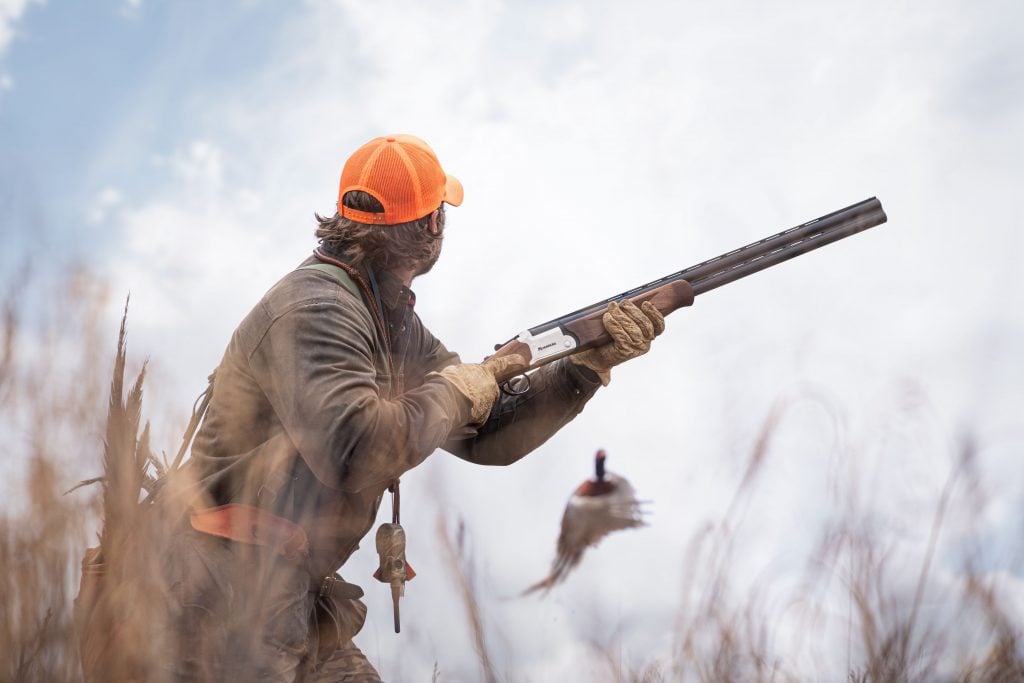 It flings shells fiercely from the gun and never fails to amuse me.
Shooters can choose between 12-, 20-, and 28-gauge as well as .410. A special package includes both 12- and 20-gauge barrels.
Barrels range between 26- to 32-inches.
I find 28-inches to be the sweet spot. A 28-inch barrel makes the gun a little more balanced at the cost of a longer sight radius.
A 14-inch length of pull will be a turn-off for some, though.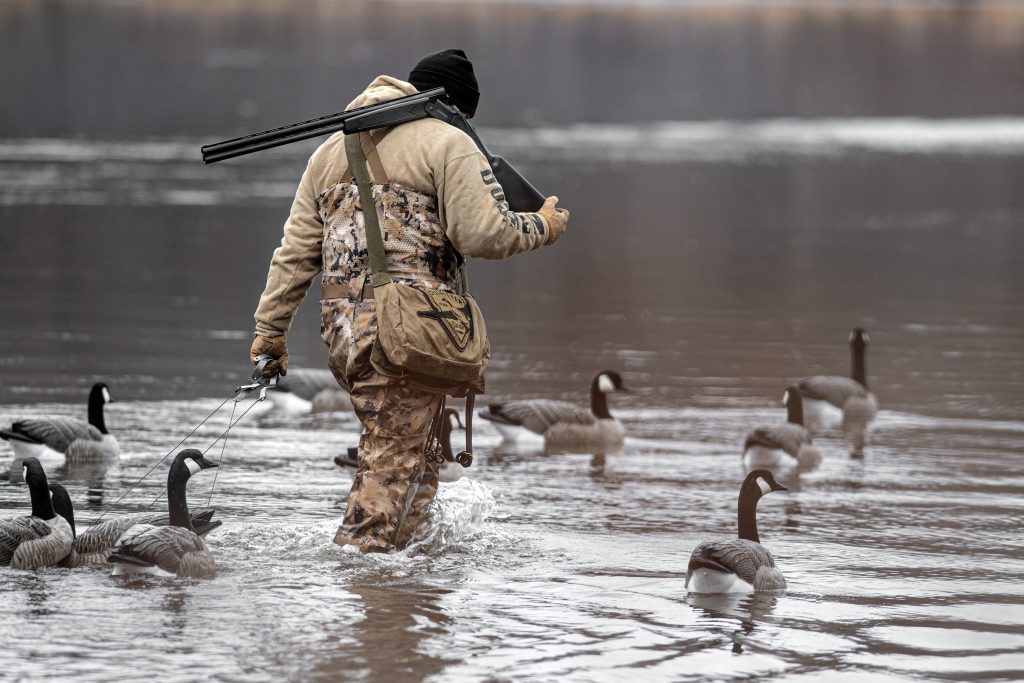 Sport shooters use a bladed stance, so it's not as big of a deal if that's your style.
Prefer a shorter LOP? Try the Youth Bantam. It offers a 12.5-inch LOP (but only comes in 20-gauge).
640
at Sportsman's Warehouse
Prices accurate at time of writing
Prices accurate at time of writing
These sweet little Mossbergs bring an affordable option complete with all the finely tuned features you'd see in a standard O/U shotgun.
We get fancy wood, an engraved receiver, vent rib, and a dual bead fiber optic sight that allows this shotgun to keep up with much more expensive models.
670
at Bass Pro Shops
Prices accurate at time of writing
Prices accurate at time of writing
Do you like the Mossberg Silver Reserve II? Give it a rating below!
3. Stoeger Double Defense
Am I sold on a double-barrel for home defense? No.
But do I think the Stoeger Double Defense is a cool shotgun? Heck yeah, I do.
Short and light shotguns are the absolute best, and the Double Defense is about as short and light as it gets.

The Double Defense comes in both an SxS and O/U configuration, with the SxS acting as the lightest version.
Double Defense guns come in 12- and 20-gauge, with the 20-gauge variant weighing only 6.4-pounds.
Stoeger's Double Defense guns are "tactical" because they cut all wood furniture from the gun. You also get two rails positioned on the gun — one for an optic and one for a light.
This does make the double defense stand out among its peers. Plus, it makes it easy to toss on a red dot.
Red dots make guns handle faster and more intuitively. With the right red dot, like the Holosun 507C V2, you can pattern your load to the optic.

Both barrels on the Stoeger Double Defense come ported. Porting is a means to reduce recoil by selectively milling holes near the end of the barrel.
Handling full-powered 12-gauge blasts don't get easier than this from a double-barrel.
The thinking around the gun is solid. Yet, betting on two barrels for home defense is a bet I'm not going to take.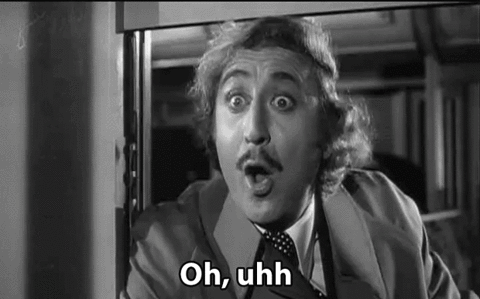 As a lightweight field gun for hunting, the Double Defense would work okay.
Cylinder bore means being selective with your load. For medium game, I'd use Hornady Black or FliteControl. For birds, I'd go with Black Cloud loads.
The right load in this gun can make it a nice and handy pest remover and, in general, a fun gun.
250
at Bass Pro Shops
Prices accurate at time of writing
Prices accurate at time of writing
4. Benelli 828U
Benelli is known for its tactical and sporting semi-auto shotguns.
From the famed Inertia series to the too cool to be called tacticool Benelli M4.
Identifying bias is important when reading gun reviews so let me make this easy for you…I'm a Benelli fanboy.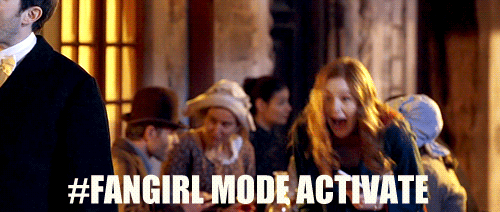 Shotguns like the Benelli 828U make my heart melt.
Benelli's first O/U, the company wasted no time innovating and breaking from tradition. If you look hard, the 828U even kind of looks like a sporting semi-auto in the receiver area.
But this slim and modern O/U is different than most in several ways.
The breechblock is part of the barrel instead of the receiver. A moving lock plate sits where the breechblock normally would.

This yields a more durable shotgun that suffers from less wear on the hinge.
Do you like stock adjustments? Good. The 828U's stock adjusts in 40 ways to change the cast and drop of the stock.
It's the only O/U shotgun I know of that offers this many adjustments without swapping stocks.
The 828U's stock also sports a recoil-reducing Progressive Comfort system. Benelli placed buffers in the stock that adjust to various sporting loads. Shooters will feel the difference.

Brilliant ergonomics and modern design make the 828U shoot and handle like a dream. It points and swings like it was designed for me.
The only awkward bit was taking it down due to its unique design.
The 828U will clip clays down birds and allow you to experience a modern, finely tuned Italian shotgun for the cost of a gently used Honda.
2399
at Sportsman's Warehouse
Prices accurate at time of writing
Prices accurate at time of writing
5. Savage Fox Grade A
Double-barrel shotguns are in many ways a 'European' thing.
Most of the fancy models come from Europe, and they have a rich sporting heritage dedicated to the double-barrel shotgun.
As usual, when America tries, we do it better.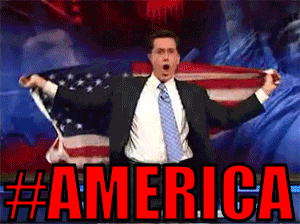 Ansley Fox was an American gun designer known for his box lock shotguns.
Fox shotguns are incredibly well-known, but when you wear a moniker like "The Finest Gun in the World," you tend to be popular.
Savage picked up production in the early 1900s, carrying it on with the Fox Grade A SxS shotgun.
Savage's Modern Fox Grade A is mechanically different from the old school designs. Still, modern Fox shotguns maintain that luxury shotgun vibe.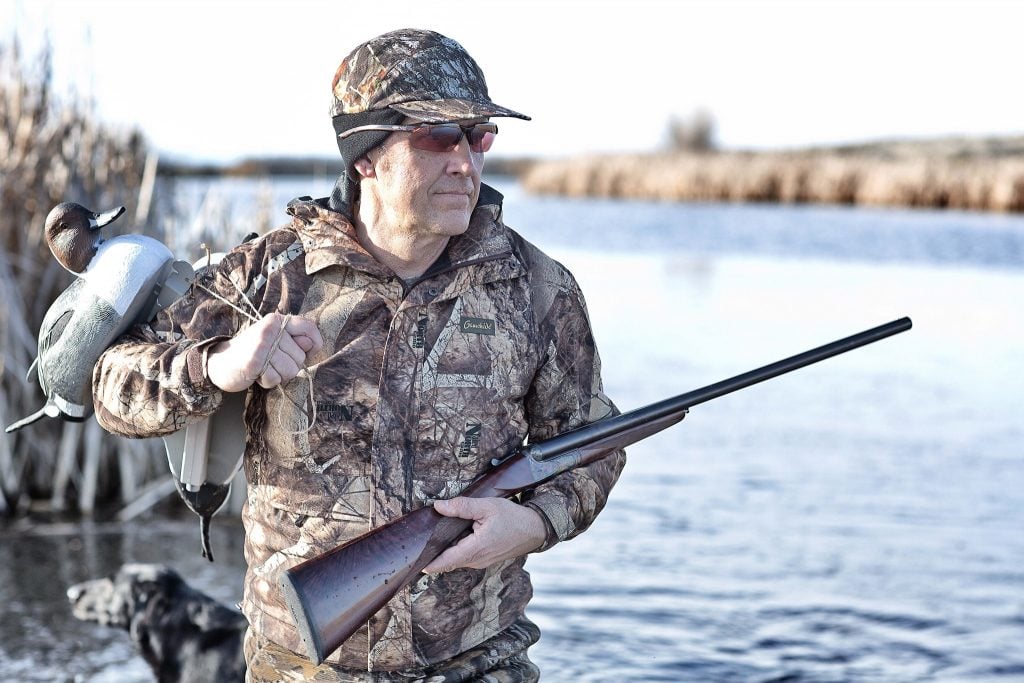 It's all about 'Merica with the Fox Grade A, and suitably it wears an American walnut stock and forend.
An old-school straight design graces the stock. At 7.6-pounds, the weight makes it less than hefty but more than light.
It's the best of both worlds. Light enough to wield with ease but heavy enough for stability.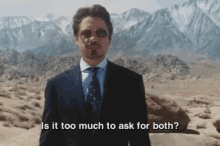 The gun's dual triggers are each a precise 5.5-pounds, ensuring the trigger pull remains the same between each barrel.
I love SxS shotguns and own an old Fox Model B, which is the poor man's version of this gun.
This guns offers a hefty dose of old-school cool.
4259
at Palmetto State Armory
Prices accurate at time of writing
Prices accurate at time of writing
See more Savage-owned rifles and shotguns in our round-up of the Best Savage Rifles & Shotguns.
6. Pedersoli Baker Cavalry Shotgun
This was almost my wildcard until I found something wilder.
The Calvary shotgun sports a black powder percussion-based design in 20-gauge. Spoiler alert, since it's a percussion-based muzzleloader, it's not subject to NFA laws.
The Baker namesake comes from gun designer Ezekiel Baker who designed the original Calvary Shotgun.

Pedersoli's Baker Calvary shotgun features an 11.25-inch barrel and an overall length of 27.5-inches.
This walnut-stocked gun is hammer-fired and the ultimate coach gun.
I'm writing this during an ammo drought, and black powder guns like this are becoming my stand-in for recreational shooting.
It's a literal and figurative blast to shoot.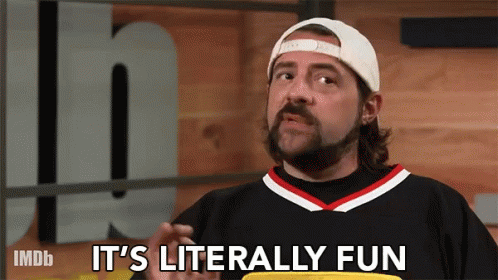 The 20-gauge design gives you enough lead while keeping the weapon's weight below 6-pounds. A bead sight and single trigger round out the simple design.
Practicality is not the point with this gun. This is all about fun and, in some ways, education.
The Baker Cavalry Shotgun is an expensive, fun gun, but man, look at it. How can you not want to load it and blow away some clay pigeons?
7. ATI Crusader Field
A lot of these double-barrel shotguns come with high price tags, especially the O/Us. (Wait until you see the Beretta's MSRP.)
Unfortunately, the high price makes trying one somewhat difficult.
If you can't test one out, you can't experience the joy of how fast you can swing the gun and bust a clay.
But don't worry, we got a budget model perfect for those of us who penny-pinch.

ATI's Crusader Field busts into this list as my budget choice.
It offers a traditional sporting O/U complete with the fancy stainless side plates, vent rib, and beautiful wood stocks.
This isn't the best "good enough" shotgun because it's a budget shotgun. We get features that make it a desirable shotgun regardless of the budget.
First, it weighs a hair over 6-pounds. This makes it easy to carry, maneuver, and ultimately nail a flying target.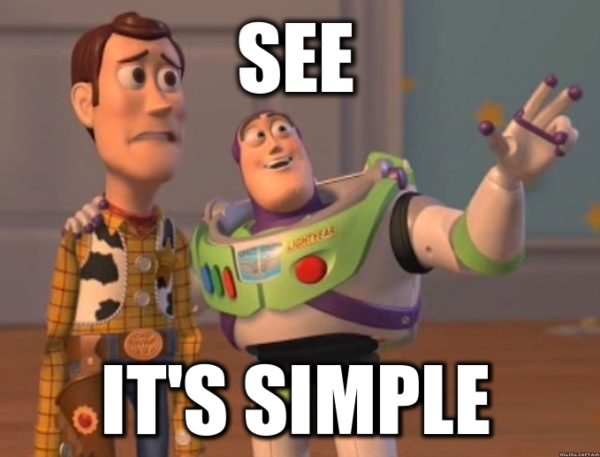 The Crusader comes in 12-, 20-, .410, and 28-gauge with chambers up to 3-inches where applicable.
A high-visibility fiber optic front sight allows for a seamless and rapid sight picture. Extractors make reloads quick and intuitive.
The Crusader even looks good.
A Turkish walnut stock and laser-etched engraving give it that European styling at rock bottom pricing.
Just stepping into trap, skeet, or upland bird hunting? Then the ATI Crusader is a great place to start.
525
at Guns.com
Prices accurate at time of writing
Prices accurate at time of writing
8. Beretta SO10
God tier is the best way to describe the Beretta SO10.
When it comes to fine European double guns, Beretta is the undisputed champ. And the SO10 is Beretta's legendary and flagship double-barrel shotgun.
There are no cast or welded portions of the SO10's receiver.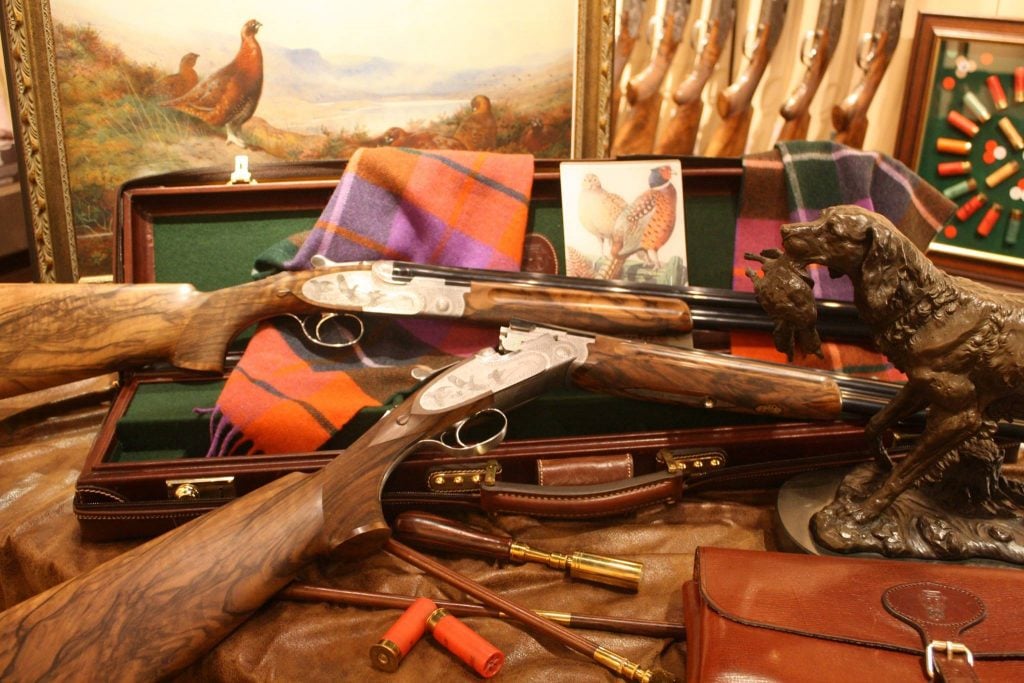 Skilled artisans craft the whole thing from a block of high resistance tri-alloy steel, which gives the gun an unmistakable look that reeks "quality."
Polish is applied painstakingly by hand to the receiver's external and internal areas.
Beretta's sidelocks pop off with ease so you can peer into the internals and gawk at your Italian stallion.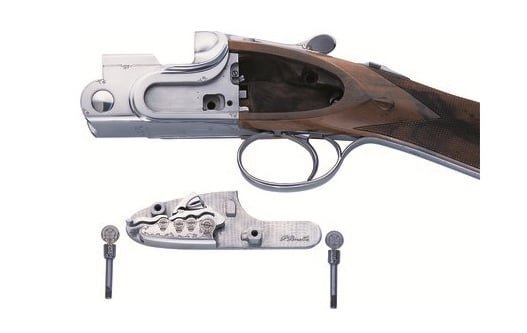 Beretta even custom engraves the side locks for you. Engravings take upwards of 200 hours.
There are no visible pins or screws to ruin the looks of pure craftsmanship or any potential engravings.
The SO10 locking system is superbly strong.
This gun is a true heirloom gun. You can put tens of thousands of rounds downrange and then pass it on to your kids. They can do the same, over and over again.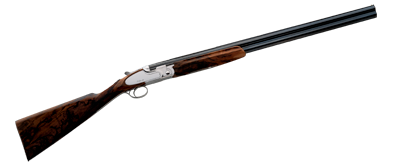 Beretta makes the gun in 12-, 20-, .410, and 28-gauge. Each gun is scaled to the round it fires.
These beautiful guns are the Rolls Royce of firearms and feature a similar price of over $100,000.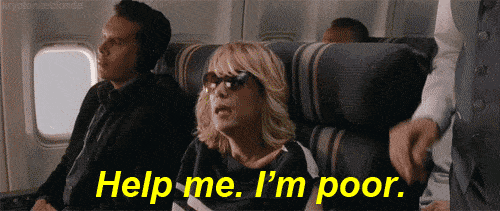 These are the guns Beretta doesn't even let you handle at things like SHOT Show.
If you are like me, you gawk and feel poor looking at them.
9. DP-12
I love including a wildcard on these lists, and I can't help but include the living meme gun that is the DP-12.
This double-barrel pump action would make Moe from the Simpsons excited.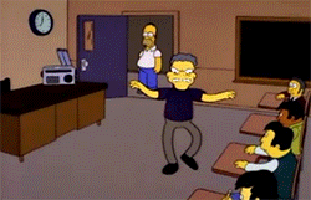 The DP-12 is utterly ridiculous and awesome. It holds 16 rounds in a dual tube design.
Each barrel gets its own tube, and you can fire two shots before having to pump the gun once more.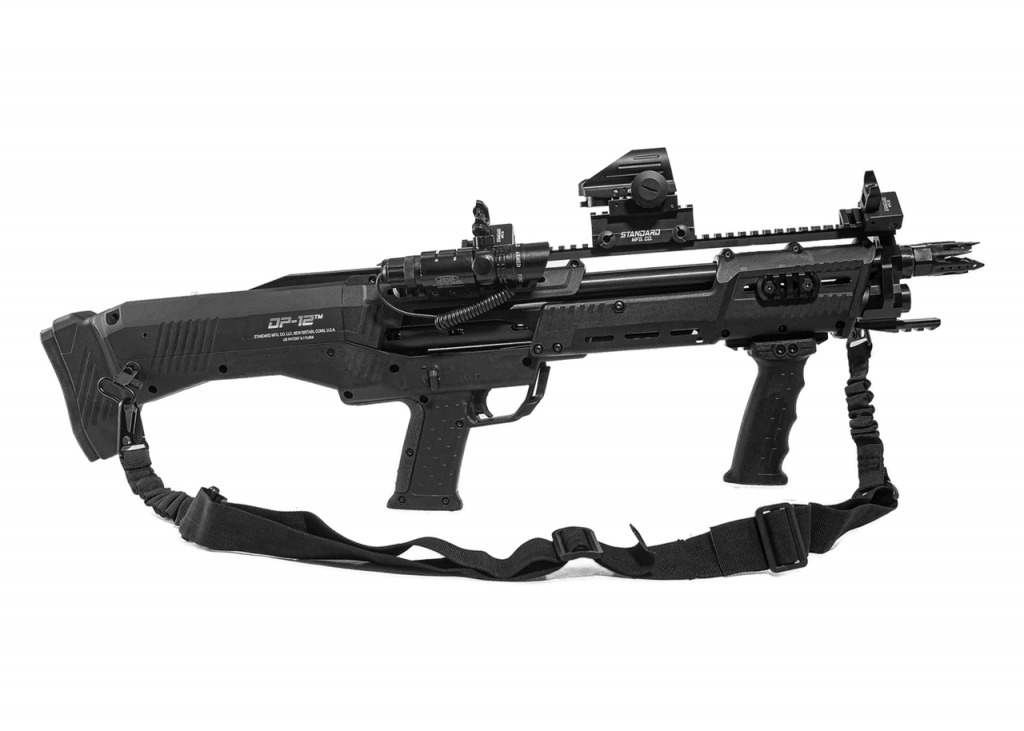 This gun is huge, bulky, heavy, and brilliantly ridiculous.
It's like the Doom guy designed a gun.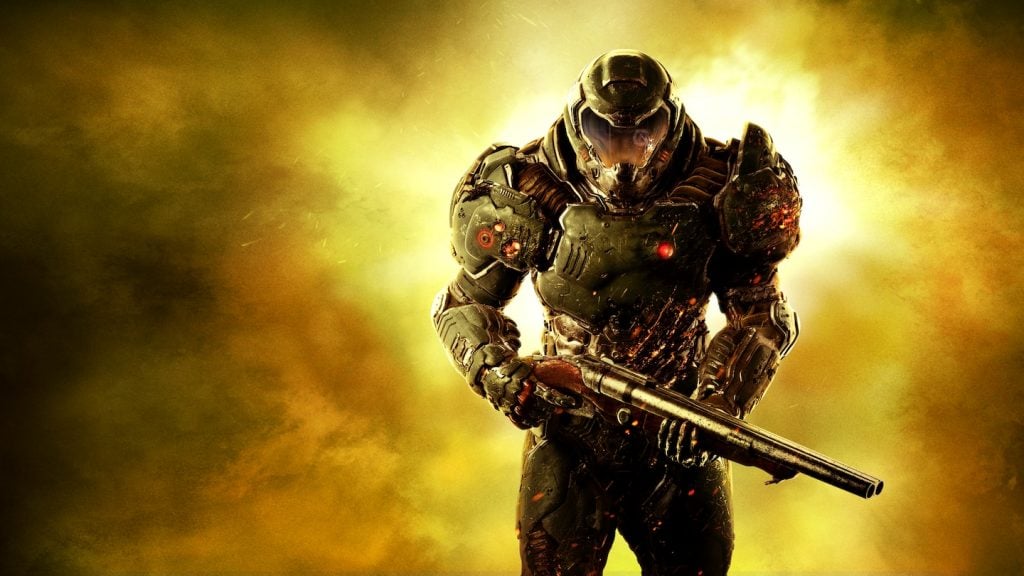 I can't think of a practical reason for the DP-12 to exist outside of being the only double-barrel, pump-action shotgun.
Well, that and for demon-slaying.
1499
at Palmetto State Armory
Prices accurate at time of writing
Prices accurate at time of writing
Conclusion
Double-barrel shotguns are classic firearms that transcend borders — they cross-cultural differences, race, and religion. Everyone knows a double-barrel shotgun is cool.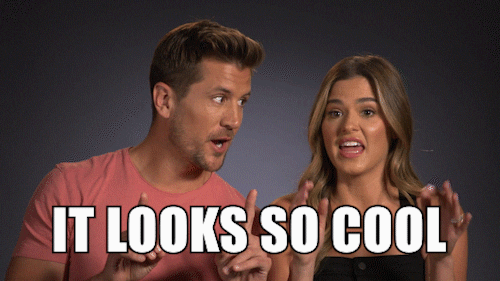 Even in countries with strict gun control, double-barrel shotguns still reign supreme. In backwaters like Afghanistan, I ran into double-barrels from across the world being used by farmers to keep pests away.
This list brings some of my favorite double-barrels to you in the hopes that you'll find one (or two) that you like.
What is your fave double-barrel design? Let us know in the comments below. If you're looking for more shotgun content, check out all of our shotgun reviews in Everything Scattergun or take a look at the Best Home Defense Tactical Shotguns or Best Semi-Automatic Shotguns.