Do you want a way to hone your shotgun skills before the start of hunting season?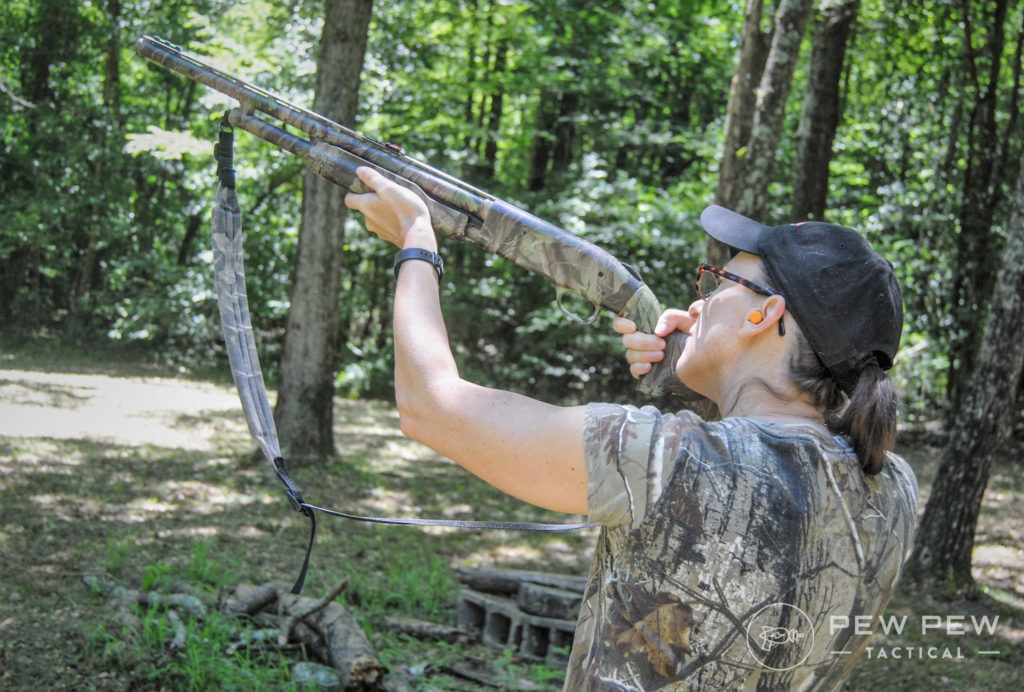 Or do you love the thrill of competition and want to see how your shooting skills stack up compared to other shooters?
Skeet shooting (as well as trap and sporting clays) is a great way to do just that.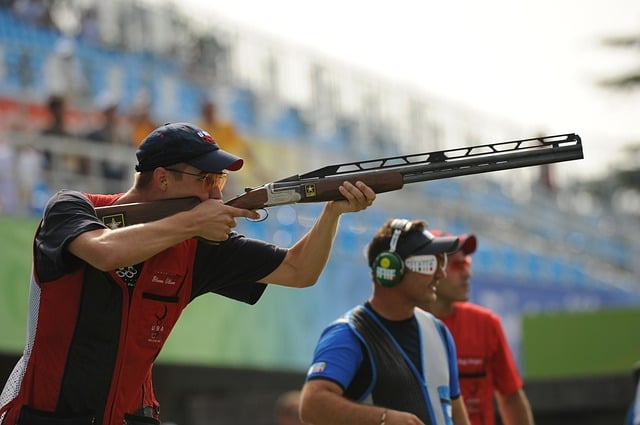 The good news is that you can get started in clay target sports with pretty much any shotgun. But if your main goal is to bust more clays, score more points, and impress your buddies, you're going to want a shotgun designed specifically for clay shooting.
But don't worry…we're going to walk you through the characteristics that make an excellent clay-busting shotgun.
We even have a few recommendations to get you started.
Summary of Our Top Picks
Best Shotguns for Skeet, Trap, & Clay Shooting
1. Beretta 686 Silver Pigeon I Sporting Shotgun
With a name like "Silver Pigeon," you know this thing is more than capable of pounding the dust out of clay birds. Built around Beretta's famous 686 action, the Silver Pigeon I Sporting Model is an excellent budget over/under 12-gauge. 
Although designed for clays, the Silver Pigeon I Sporting Model is equally capable of busting birds on the wing. So, if you want a shotgun capable of pulling double duty, this is a fantastic option.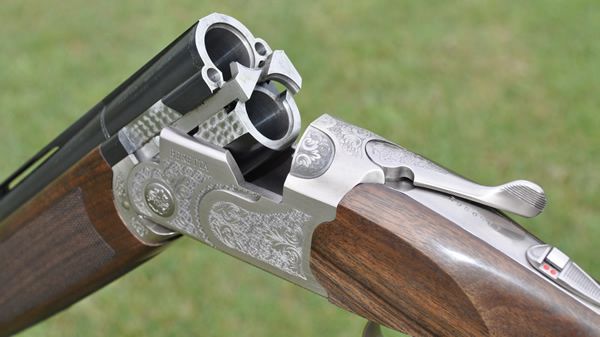 Beretta shotguns are well-known for their craftsmanship, and this model definitely lives up to the name. Outfitted with classic and attractive American walnut furniture and intricate, laser-edged floral and scroll engraving, the Silver Pigeon is a serious looker.
However, there is more to this shotgun than its striking good looks. The lightweight, cold hammer-forged barrel places the shotgun's point of balance right at the hinge pin.
Translation: The gun just feels good in your hands and has a near-perfect balance and natural pointability.
Best Budget Pick
2204
at Kentucky Gun Co
Prices accurate at time of writing
Prices accurate at time of writing
What's your take on the Silver Pigeon? Rate it below.
2. Browning Citori 725 Pro Sporting Shotgun
Browning makes some seriously durable and reliable firearms. They build their shotguns so that they require minimal maintenance and need only rare trips to the gunsmith. These things are damn near indestructible.
Although still built with the durability of a tank, this Browning isn't designed for the rough conditions of backcountry hunting. Instead, it is designed for the finer art of clay shooting, and it has some seriously refined features for competitive shooting.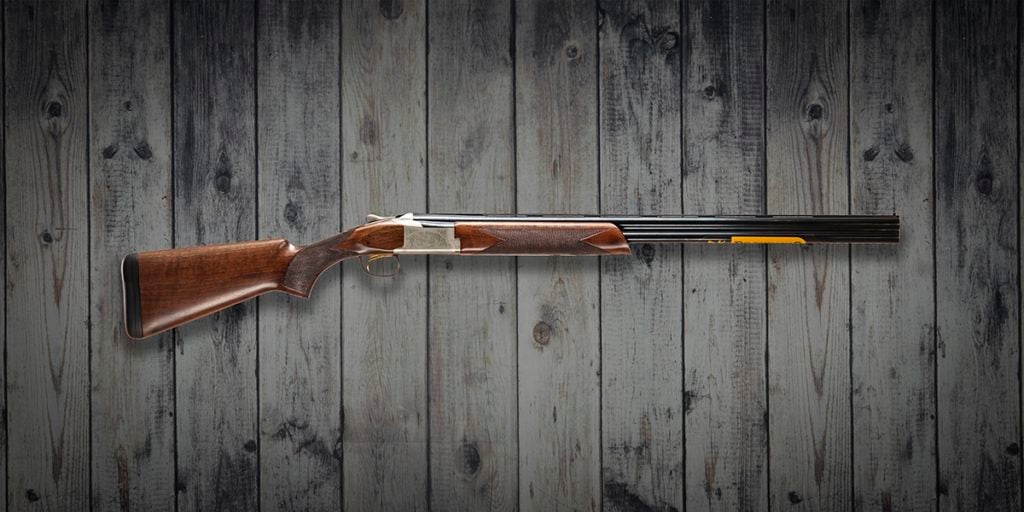 Definitely not your grandpa's bird gun, the Browning Citori 725 Pro Sporting 12 gauge has an adjustable comb piece, ported barrels, extended choke tubes, and a unique Pro Balance system that uses an adjustable weight system in the stock for customizing balance.
And because clay shooting was once the preferred sport of the upper class, Browning continues to let clay shooters look the part.
The Citori 725 Pro Sporting shotgun has a glossy oil-finished walnut stock and gorgeous gold-enhanced engraving.
Best for Competitive Clay Shooting
3193
at GrabAGun
Prices accurate at time of writing
Prices accurate at time of writing
3. Winchester Model 101 Deluxe Field Shotgun
Here is another great shotgun that transitions seamlessly from the competition field to upland meadows.
The Winchester Model 101 is as reliable as you would expect from a name that is virtually synonymous with shooting. 
The Model 101 Deluxe Field shotgun is a quality over/under 12 gauge with a hard chrome-plated chamber and a barrel that is back-bored to produce some excellent shot patterns.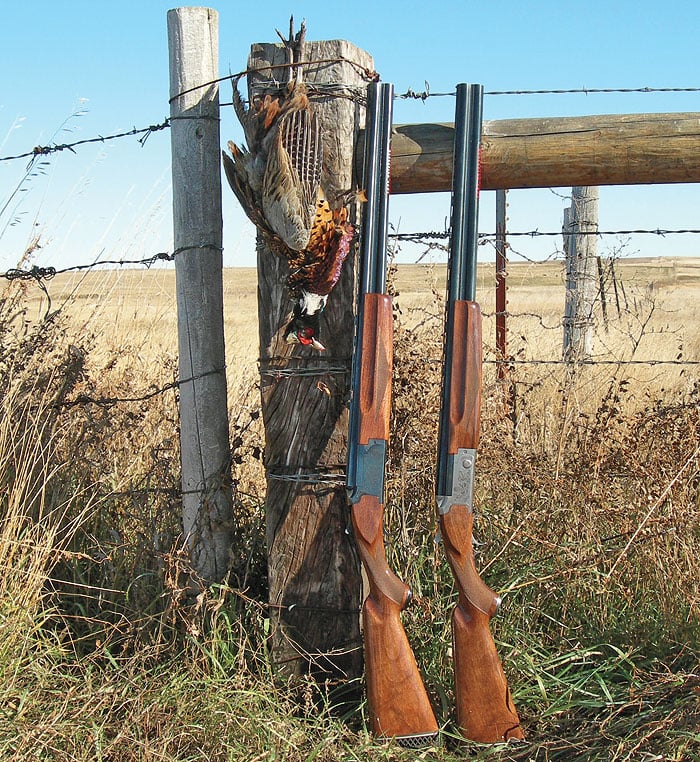 It also comes with three Invector-Plus choke tubes to help you shatter clays from every imaginable distance and angle. 
Made for all-day shooting, this Winchester shotgun also comes with a Pachmayr Decelerator recoil pad that absorbs recoil like a sponge soaks up dishwater.
Not only will this help improve your follow-up shots, but your shoulder will thank you after your first 100-plus rounds.  
Built to be both eye-catching and hard-working, the Winchester Model 101 Deluxe Field Shotgun Grade-III European walnut stock and a high-gloss blued barrel.
Best All-Around
1816
at Kygunco
Prices accurate at time of writing
Prices accurate at time of writing
4. Remington 870 Wingmaster
Remington's legendary Wingmaster was the "original" 870. The Wingmaster holds a place near and dear to my heart because it was one of these hand-me-downs I used to bust my first clay pigeons.

When Remington was bought out by Freedom Group in late 2007, the company began to experience major quality control issues, product discontinuation, and a general lack of product quality overall.
After some bankruptcy filings and changing of hands, Remington is producing guns again under the RemArms brand. Luckily for us, it looks like they are taking care to address the specific issues that plagued them for the past 15 years.
The new Wingmasters feature a high gloss American walnut stock and fore-end and a deep-blued receiver (coated to prevent Rust) that hearkens back to the beautiful guns of old. Care has been taken to ensure the action is smooth and worthy of the Wingmaster name.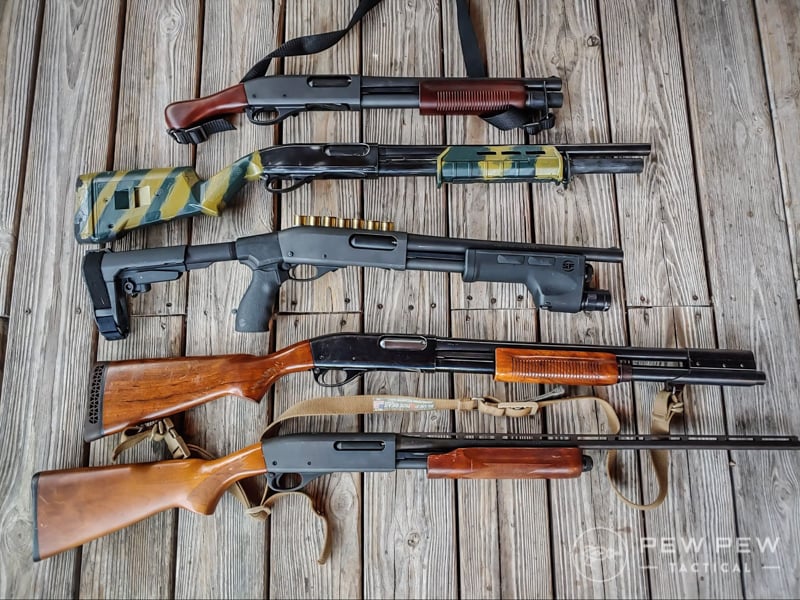 And if you're worried about a pump-action limiting your second shot chances, you've never experienced the silky-smooth pump-action performance of a Remington Model 870.
This isn't America's most popular shotgun for nothing.
When it comes to looks, this is a Plain Jane 12-gauge, 28-inch, double-bead gun with no extra frills. But this girl is ready to work, and that receiver is so sturdy and reliable, you'll be passing this workhorse down to your great-great-grandchildren. 
770
at Kygunco
Prices accurate at time of writing
Prices accurate at time of writing
5. Benelli Ethos Sport
Benelli's Ethos Sport semi-automatic shotgun is available in both 12-, 20-, and 28-gauge chamberings.
While a gas-operated semi-auto is typically considered the king of clay courses, the classic Benelli inertia-driven system makes a good bid for the throne.
The action on the Benelli Ethos Sport is strong, fast, and flawlessly cycles pretty much any target load you try to feed it.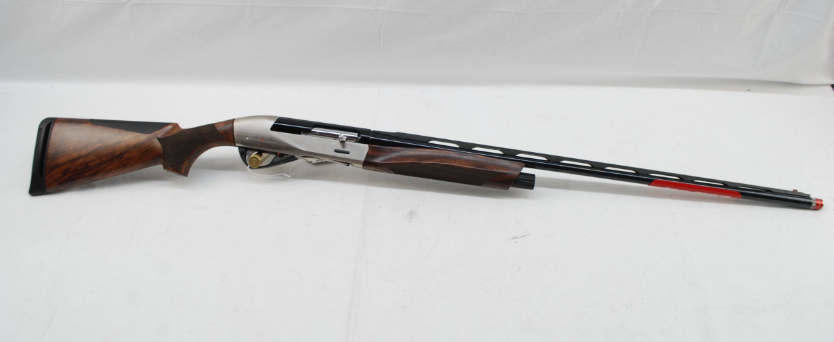 Overall, the gun is well-balanced thanks to the weighted magazine cap. It swings well, points naturally, and has a classic ribbed target barrel that makes it super easy to draw a bead on fast-moving targets.
If you're worried about the excessive kick that often gives inertia-driven actions a bad name, don't.
Benelli has done everything within its power to tame the recoil on this weapon. The Ethos Sport has a ported barrel and Progressive Comfort recoil system to help reduce shoulder suffering, even when shooting through a case or two of clays.
Best Semi-Auto
1806
at Kygunco
Prices accurate at time of writing
Prices accurate at time of writing
6. CZ-USA All-American Single Trap
CZ-USA is a favorite brand of clay shooters everywhere. All-American Single Trap Shotgun was developed specifically for ATA (Amateur Trapshooting Association) competition.
Rugged and reliable, it requires minimal maintenance. This thing is built to rack up the high-volume round counts regular trap competitors routinely dish out.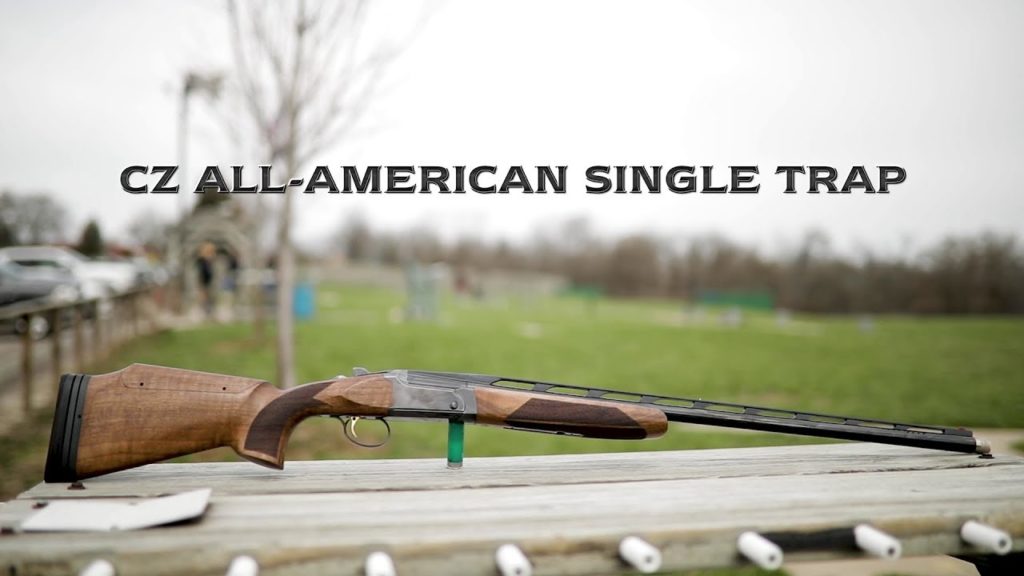 CZ-USA understands that no two competitors are built exactly alike. That's why they included a 4-way adjustable comb with adjustable butt plate hardware. This allows each shooter to fine-tune the shotgun to their body dimensions for a customized fit and feel.
It comes with a 30-inch barrel that makes it easy to get on those fast, swinging shots. Plus, you get 5 blacked-out extended chokes (cylinder, improved cylinder, light modified, modified, and improved modified).
Although built for trap shooting, this gun works well for all clay disciplines. Personally, I'd love to take it through the paces on a good sporting clays course.
Best for Trap
1225
at GrabAGun
Prices accurate at time of writing
Prices accurate at time of writing
Why You Should Shoot Clay Targets
There are plenty of shooters who just like to toss clays around on the back forty for funsies (It's me. I'm plenty of shooters).
Some like to use clay targets to hone their hunting skills.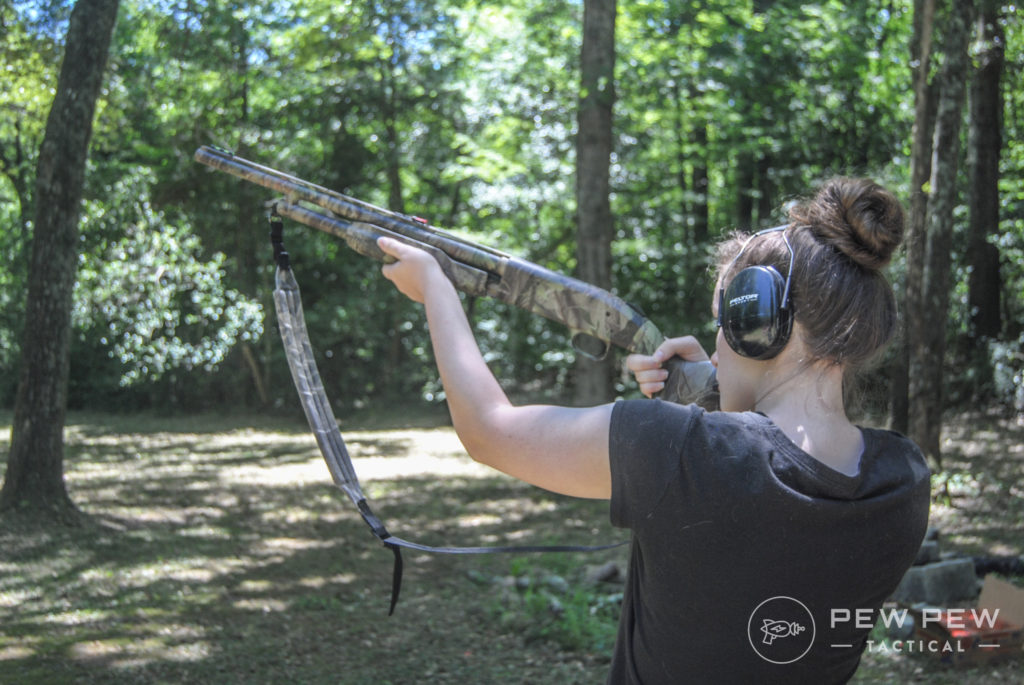 However, clay targets are really designed for serious high-stakes competition.
While skeet shooting is sometimes a catch-all word for any sort of clay target shooting, there are several very different forms of the sport, each with very specific rules.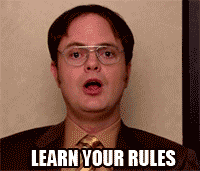 A Brief History Lesson on Clay Pigeons
The term "clay pigeons" hearkens back to a time when men were men, and they really liked to shoot things. In those days, one of their favorite things to shoot was live pigeons.
Sometimes men even held competitions to see who could shoot the most birds, even though they had no intention of eating the ones they killed. (Who can really blame them? Pigeons are kind of chewy.)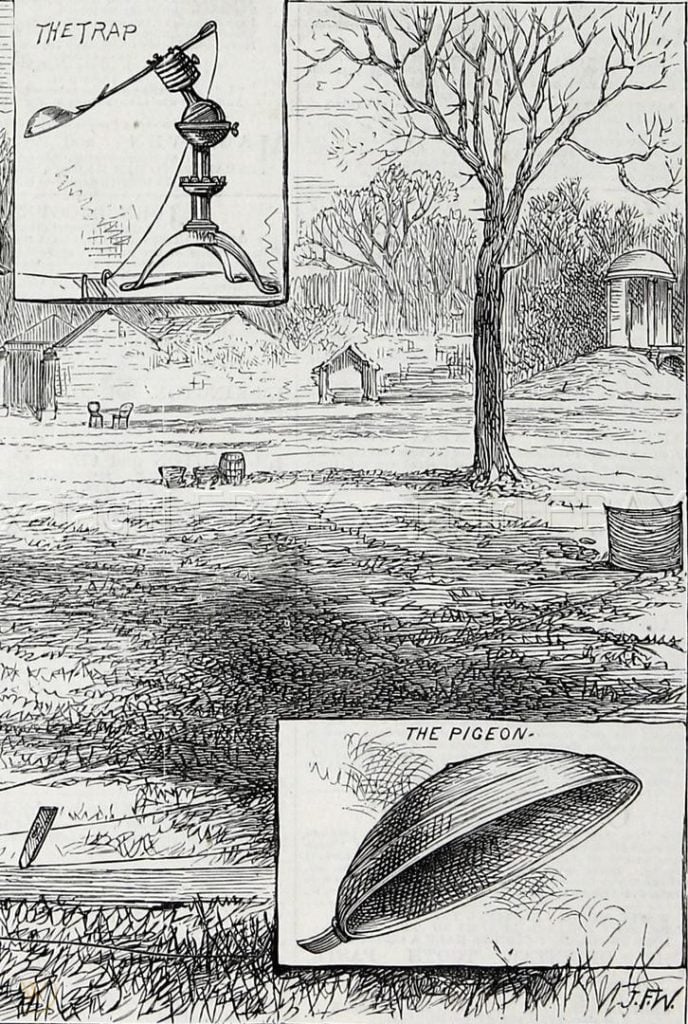 You may think not much has changed, but we can no longer walk around willy-nilly challenging each other to duels involving live ammunition.
And while men (and plenty of women) may still like to shoot things, having shooting competitions to see who can slaughter the most captive pigeons (who really just want to fly home to their families) is frowned upon.
Not only by vegans but also by the general public.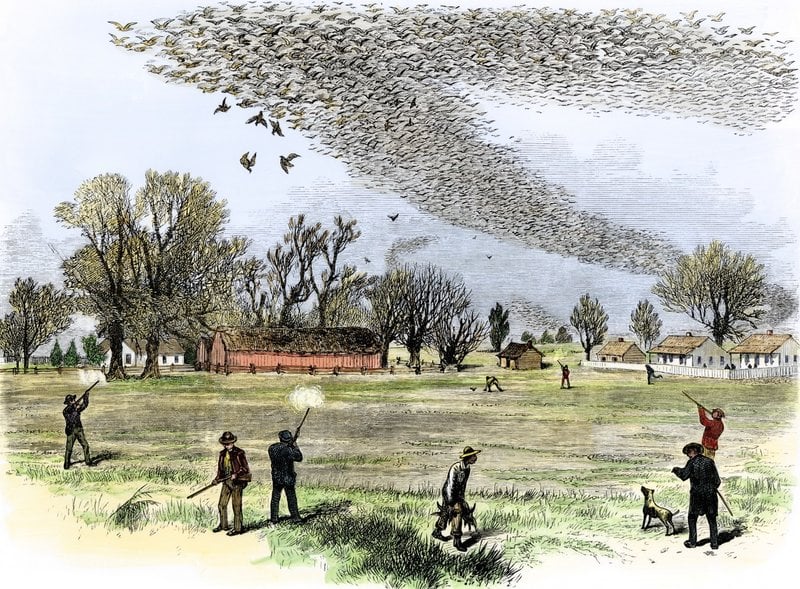 Once a favorite pastime for the Gilded Age upper crust, live bird competitions were made illegal in the United Kingdom in 1921.
In the United States, live pigeon shoots are still held on large, private ranches, usually by invitation only.
However, clay target competitions have mostly taken the place of what some people consider a cruel blood sport. (Those people have probably never been shat upon by a large flock of urban pigeons.)
Learning to Speak the Language
The terminology used in clay pigeon competitions often relates to those historic live pigeon shoots of old. Here's a chance to brush up on some common competition vocabulary.
Bird – used to reference the target. Those clay discs may also be called "pigeons."
Kill – a hit target. A hit target may also be referred to as "dead."
Bird Away – a missed target.
No Bird – a target that is thrown from the trap broken. This is often a command given by a competition referee indicating the shooter does not have to shoot.
Trap – the machine that propels the target. This term has roots in the "trap" that once held live pigeons before they were released onto the field.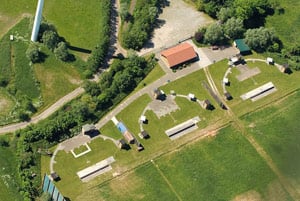 Trap, Skeet, or Sporting Clays: What's the Difference?
All three of these contests are designed to mimic bird hunting without harming any actual birds.
They are all very similar (each uses a shotgun and clay targets), so getting them confused isn't all that difficult. However, each is really its own sport, with its own organizations, and books full of rules. If you are new to the concept of clay shooting, here are the most basic differences described in the most basic terms.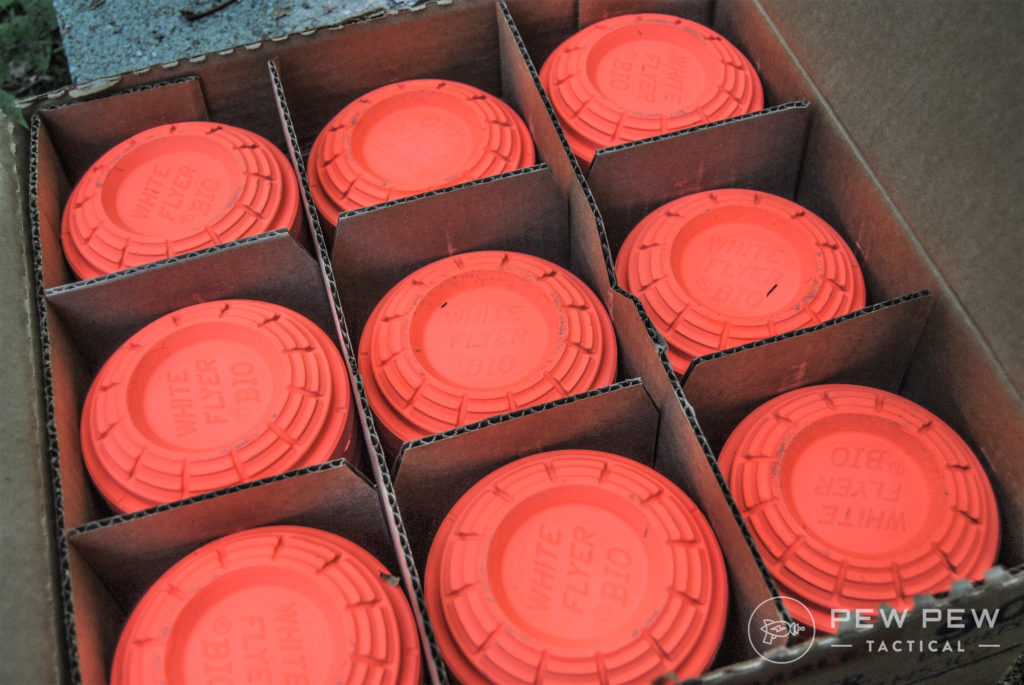 Trap – In this competition, the clay targets are launched away from the shooting stations.
Skeet – In skeet shooting competitions, the "traps" are placed on either side of the shooters, and the targets move from side to side across the shooting field.
Sporting Clays – Of all the shotgun sports, sporting clays (often described as "golf with a shotgun") is the closest to realistic field shooting. Shooters move to different stations where they encounter different shooting situations. The number of targets, as well as the distance and flight angles of those targets, varies from station to station.
What Makes a Good Clay-Busting Shotgun?
If your main goal is to keep your shooting skills sharp for duck or dove season, you should definitely be using your bird gun to shoot skeet. However, if you want to run with the big guns (pun thoroughly intended), you're going to need a finely tuned, skeet-shooting machine.
Asking what makes a good skeet gun is a lot like asking what kind of woman makes a good wife. Everybody has their own opinion (and no one is probably right).
I'll acknowledge here that if you want to be REALLY serious about shotgun sports, what you need from a skeet gun is different from what you need from a trap gun is different from what you need from a sporting gun.
However, there are some general characteristics that work well across all clay-shooting disciplines.
Whether you're hitting the trap or skeet field or a challenging sporting clays course, you'll need a shotgun with:
A 28 to 32-inch barrel. This may seem long, but longer, heavier barrels have better forward balance and swing smoother, making them well-suited for popping moving targets.
A total weight of over 8 pounds. Most clay shooters prefer a heavier gun because it is easier to swing and helps absorb recoil, which is particularly important when you may be shooting 100 or more shells in a single day.
A parallel or adjustable comb. A parallel comb ensures proper positioning of the shooter's head and eye in relation to the rib. Every single time. No matter where the shooter's cheek hits the stock. To score big, you need to aim rapidly and consistently. A parallel comb helps you do just that. (When it comes to sporting clays, some shooters favor a sloping comb because the angle can help compensate for targets that are very high or low, situations that are common in sporting clays but not skeet or trap.)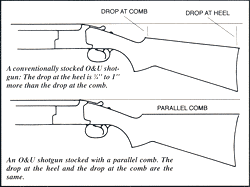 Try It Before You Buy It
Just like with trucks (and probably spouses), it's always a good idea to give a shotgun a good test drive before you commit. You want to make sure you and your new shotgun are a good fit for one another.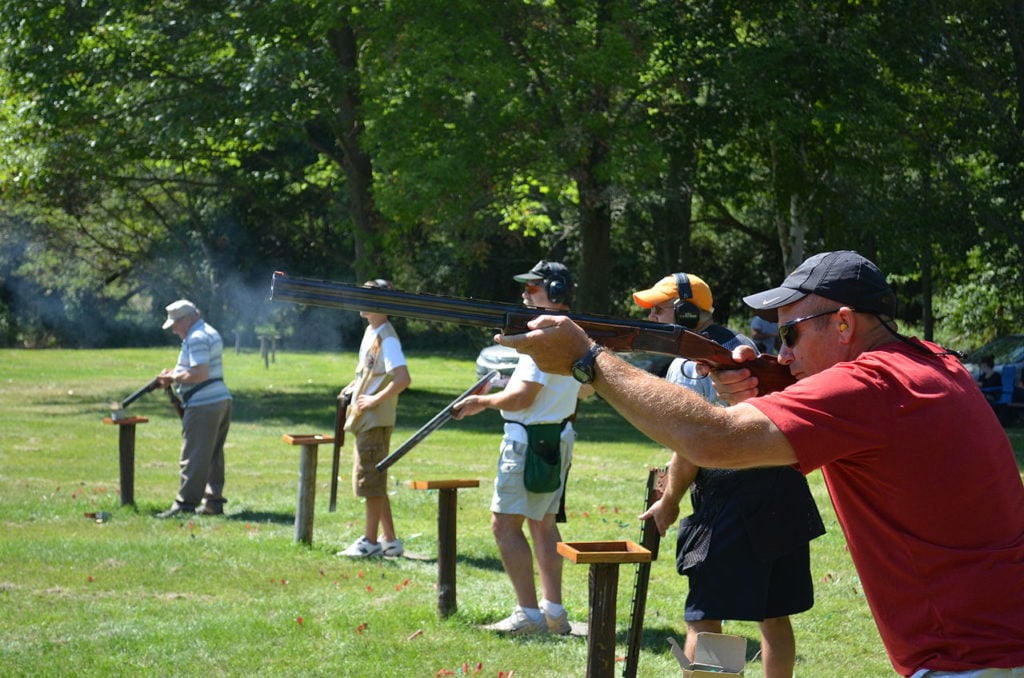 A gun that fits properly will reduce felt recoil and fatigue and help you maintain your line on the target for accurate follow-up shots. Proper gun fit is critical, and an ill-fitting one is going to cost you targets. And it will make you pretty uncomfortable to boot.
Final Thoughts
Clay targets are a fun way to sharpen your shooting skills.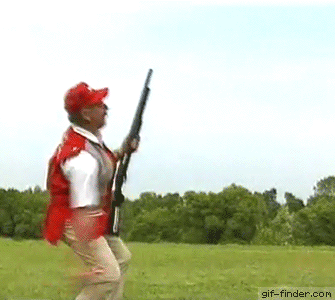 Whether you want to hit the competition field, shoot in a recreational league, or just bust targets with your buddies, a proper clay target gun will help you score big and win bragging rights.
Do you have a favorite shotgun model for trap, skeet, or sporting clays? Share it with us in the comments below. Also, check out our roundup of the Best Shotguns for 3-Gun Competition or even Best Home Defense Tactical Shotguns.