Each year, millions of hunters take to the woods in hopes of harvesting whitetail deer. If you're one of them (or want to be), a quality optic could help swing the odds in your favor.
However, not all optics are well-suited for deer hunting.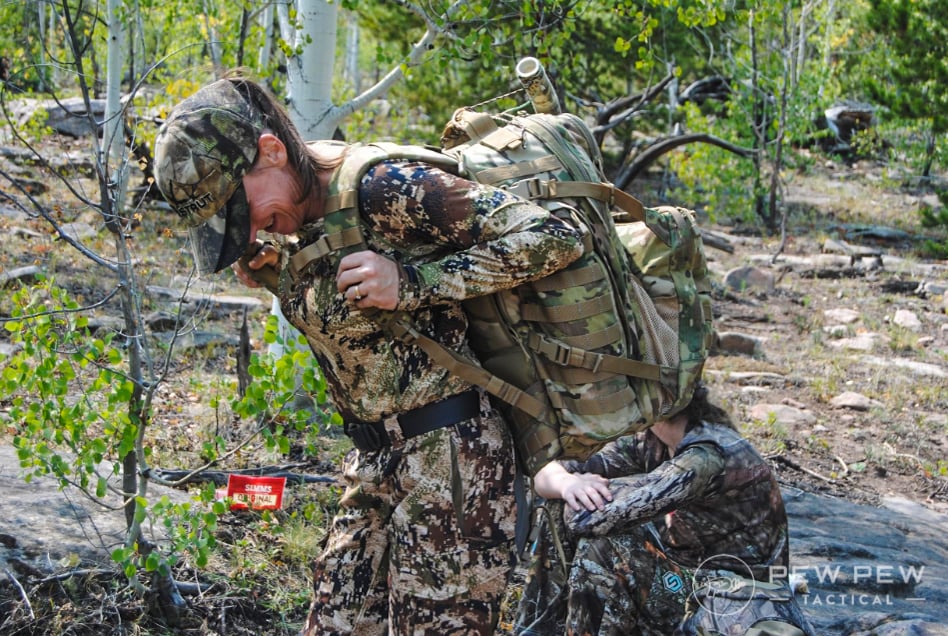 Not only will the right optic help you put venison on the family dinner table, but it will also help you do it more ethically.
Well-placed shots produce more humane harvests, which should be the goal of every ethical hunter.
If you're itching to have a big buck lined up in your crosshairs but aren't sure what to look for in a deer hunting scope, we're here to help.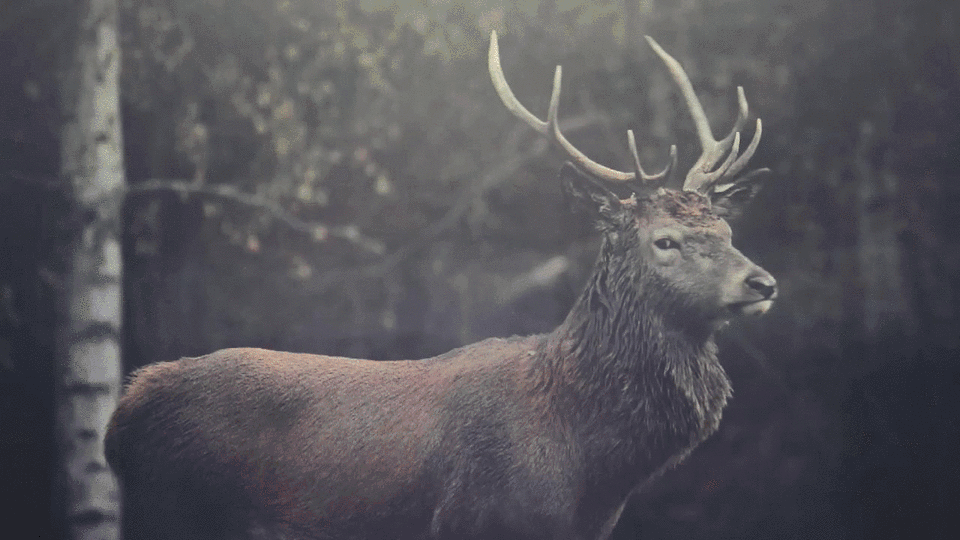 So let's talk about what to look for when shopping for optics and get down to some models we think you should try.
Keep reading!
Summary of Our Top Picks
Table of Contents
Loading...
Why You Should Trust Us
Alice is a lifelong hunter and experienced shooter who grew up flinging arrows and bullets at Virginia whitetails, turkeys, and game birds. Her most recent favorite hunting experience, though, is chasing bull elk in the Colorado backcountry.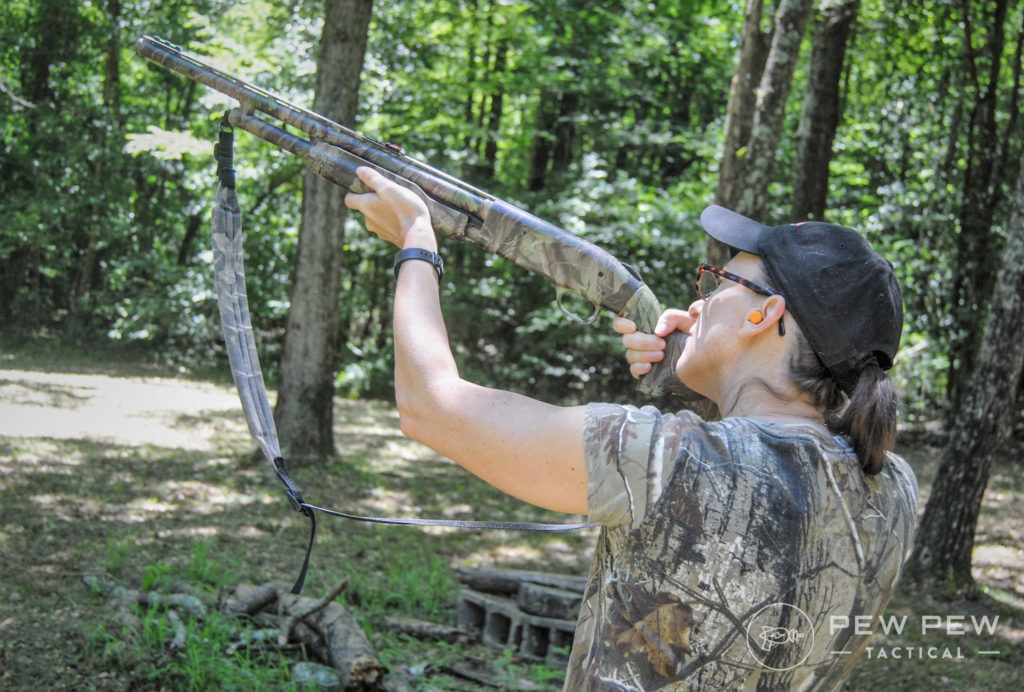 She leverages this knowledge to bring her readers tips, tricks, and recommendations on what works (and doesn't) in the field.
Additionally, staff members from the PPT editorial team lent some recommendations to this list. We have a combined 30+ years shooting, competing, and hunting.
So, without further ado these are best scopes and optics for deer hunting.
Best Budget Rifle Scopes for Deer Hunting
1. Burris Fullfield IV 3-12x42mm
Burris has been making optics for a long time, yet they go unmentioned more often than not.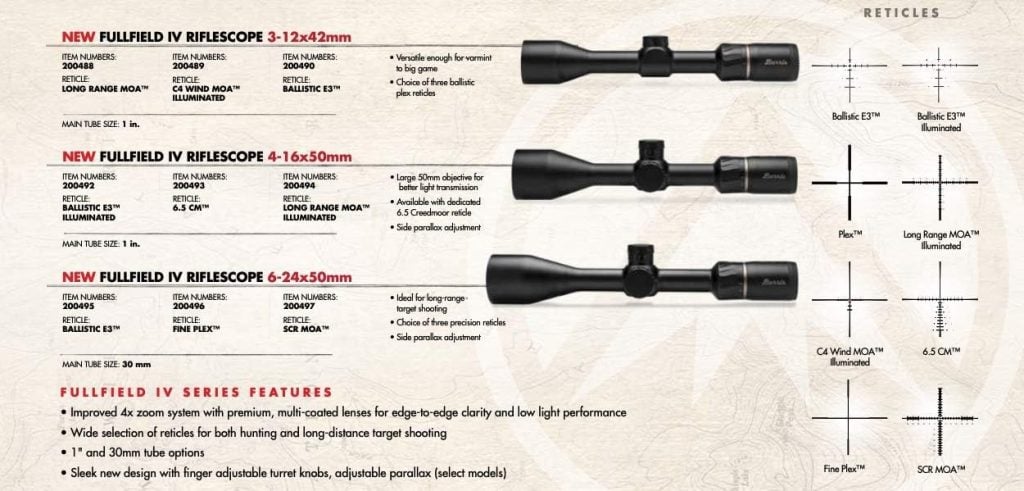 Despite this, they have been pumping out some quality products at great prices, including their newer Fullfield IV lineup.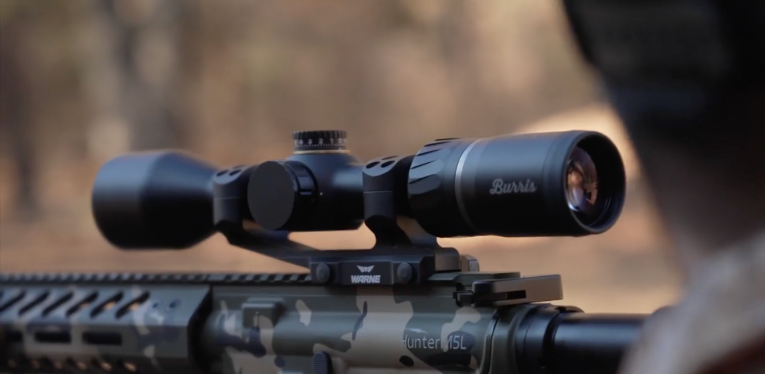 Glass clarity and color distinction are outstanding, given how affordably priced these are. Construction is solid, and the turrets have a good feel to them. If you want a no-frills hunting scope without breaking the bank, this is your guy.
The 3-12x42mm version comes in three different reticles, including one illuminated option.
Best Budget Hunting Scope
186
at Amazon
Prices accurate at time of writing
Prices accurate at time of writing
Oh, and you get Burris's amazing no-registration, no-questions-asked Forever Warranty!
2. SWFA 10×42 SS Riflescope
As mentioned earlier, fixed power riflescopes can offer some amazing glass at lower price points thanks to their simplistic design.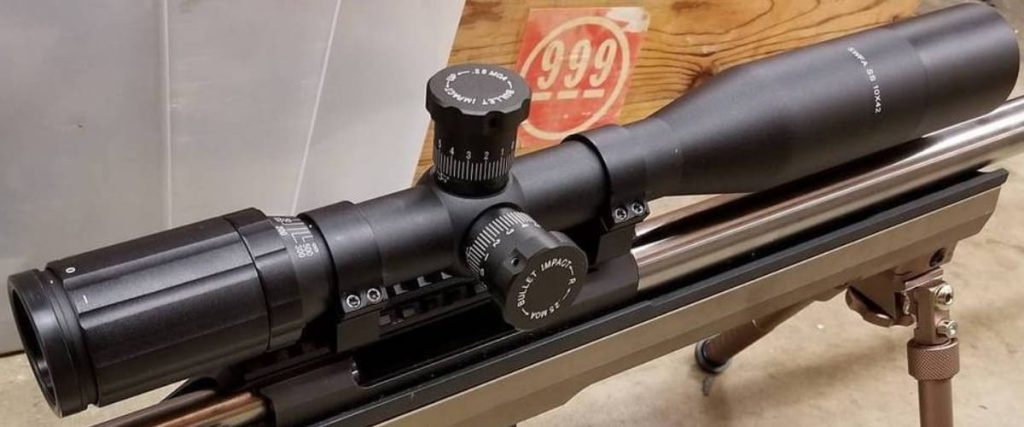 This is definitely the case with the SWFA SS (Super Sniper) scopes which offer crystal clear glass with edge-to-edge clarity that is honestly unmatchable at this price. Seriously, I challenge you to find clearer glass for $300-400.
I have one of these on a Savage Model 10 in 22-250, and it is a match made in heaven.
Tall exposed turrets with tactile clicks make adjustments easy. Admittedly, being stuck with a higher 10x magnification does take getting used to, but it is still very much suitable for anything from 100 yards on out.
Best Fixed Power Scope
299
at SWFA
Prices accurate at time of writing
Prices accurate at time of writing
The Super Sniper scopes are available in both side and rear parallax focus models, as well as MIL and MOA configurations.
3. Burris 2-7x32mm Scout Scope
Lower magnification and a minimalist BDC reticle make this scope perfect for shooting big bucks at medium ranges.
It also provides a generous field of view behind that uncomplicated reticle, which works well for tracking moving game.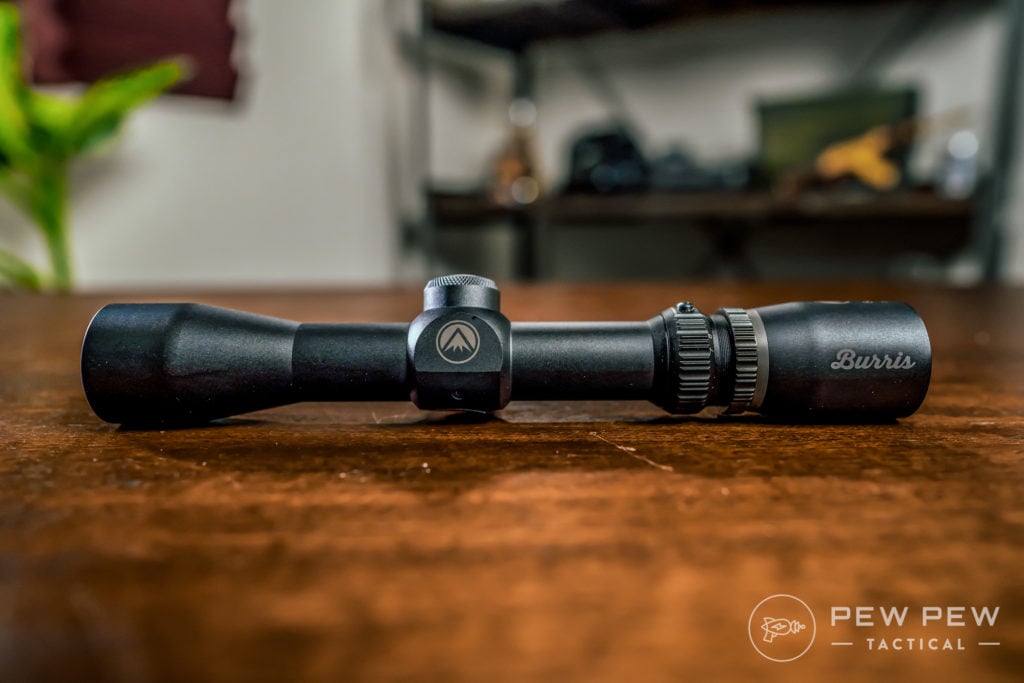 And since this is a scout scope, it has like a full mile of eye relief. (It's actually only 9.2 to 12 inches.) Designed for a forward mount, the Burris Scout Scope is perfect for both-eyes-open shooting.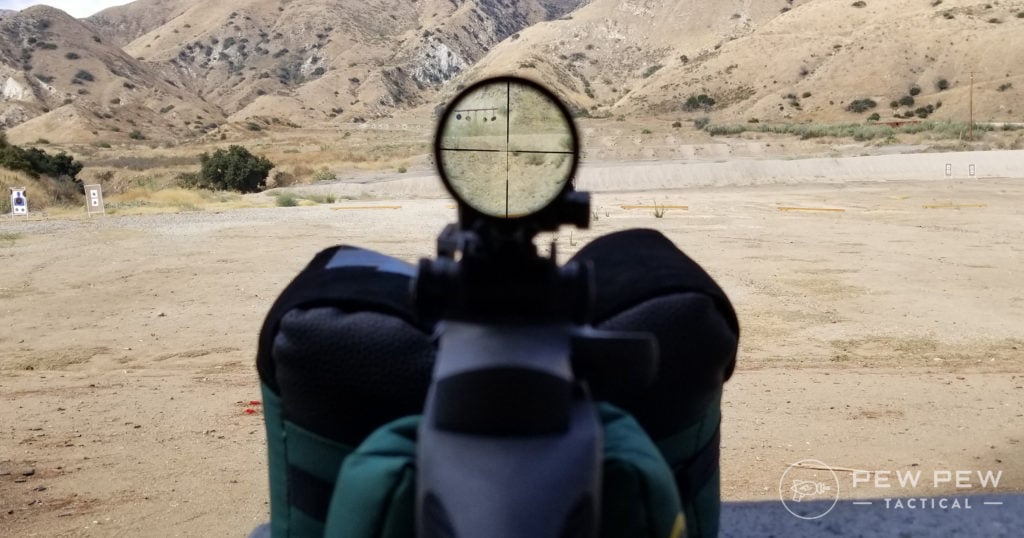 It's also a handy option if you want to add a modern optic to an older, top-ejecting lever action. If you want to bring your Winchester '94 into the 21st century, this is a good way to do it.
Best for Medium Range Shooting
419
at OpticsPlanet
Prices accurate at time of writing
Prices accurate at time of writing
Best Higher End Rifle Scopes for Deer Hunting
4. Leupold VX-3HD 3.5-10x50mm
I am going to lead off with what I believe is one of the best all-around hunting optics for the money, the Leupold VX-3HD.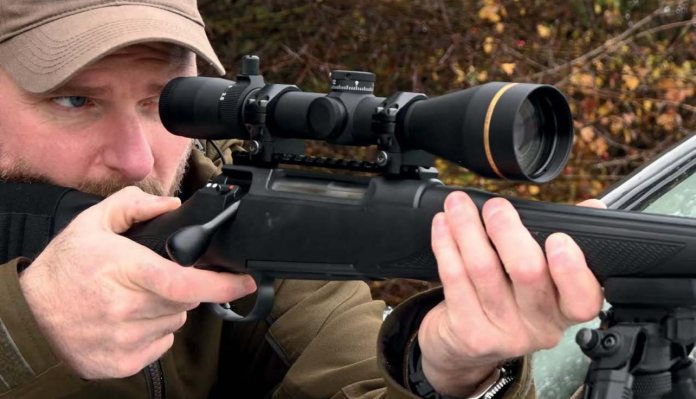 Coming in between $500-1000 below the VX-5 series, the VX-3HD represents that "sweet spot" in Leupold's lineup where you get amazing glass quality at a reasonable price.
Specifically, the VX-3HD 3.5-10x50mm is my favorite due to the magnification range. While 10x may seem low, it is more than adequate for most shots on deer out to ethical hunting distances. The lower end of 3.5x combined with a decently sized 50mm objective allows for great visibility during twilight hours.
Leupold offers the scope in both 1-inch and 30mm main tubes and has an illuminated Firedot reticle option as well. I have the Firedot version on my Henry Long Ranger — a killer combo.
584
at OpticsPlanet
Prices accurate at time of writing
Prices accurate at time of writing
Additionally, these features Leupold's Custom Dial System (CDS), which lets you send in your scope's elevation dial to get laser-etched your scope's elevation dial to match your load, velocity, and conditions
5. Steiner Predator 8 3-24x50mm
When it comes to high-end optics, much of the market trends toward the tactical. This usually means insanely complicated reticles, massive turrets, and other features not necessary for hunting.

Luckily, there are a few companies out there, like Steiner, that realize there is a market for top-tier hunting glass.
The Predator 8 has outstanding glass with a high-contrast lens coating for edge-to-edge clarity. Also present is an E3 reticle that has 11 illumination settings.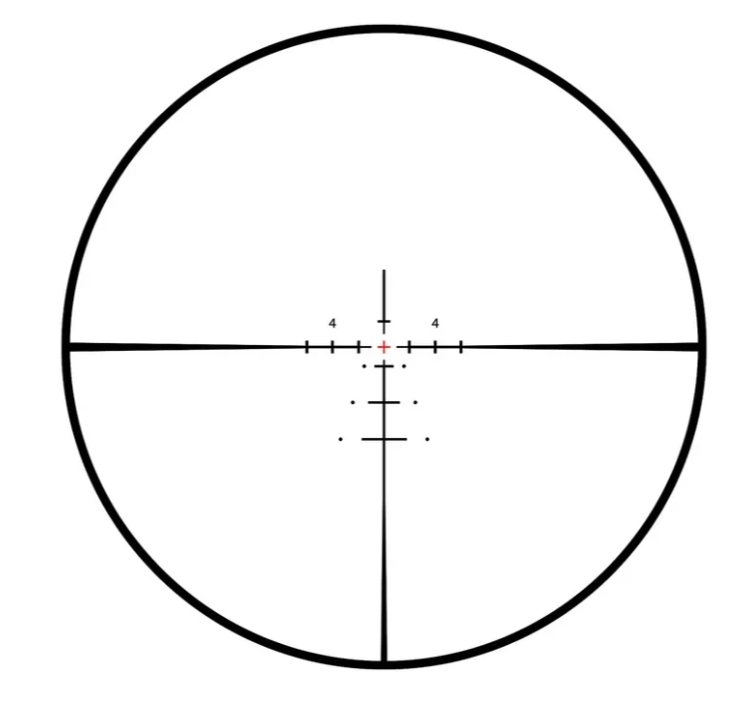 A customizable ballistic turret allows shooters to easily adjust for drop. Three different movable rings can also be set to custom distances for quick adjustments as well. Steiner's Zero Mode lets shooters quickly return to zero without coming off the optic.
Best Hunting Scope
1899
at Amazon
Prices accurate at time of writing
Prices accurate at time of writing
While it is expensive, this scope has some of the best glass while also offering an impressively wide magnification range.
6. Vortex Venom 5-25x56mm
Personally, I think a max of about 16x magnification is at the top end of what most people will need for deer hunting.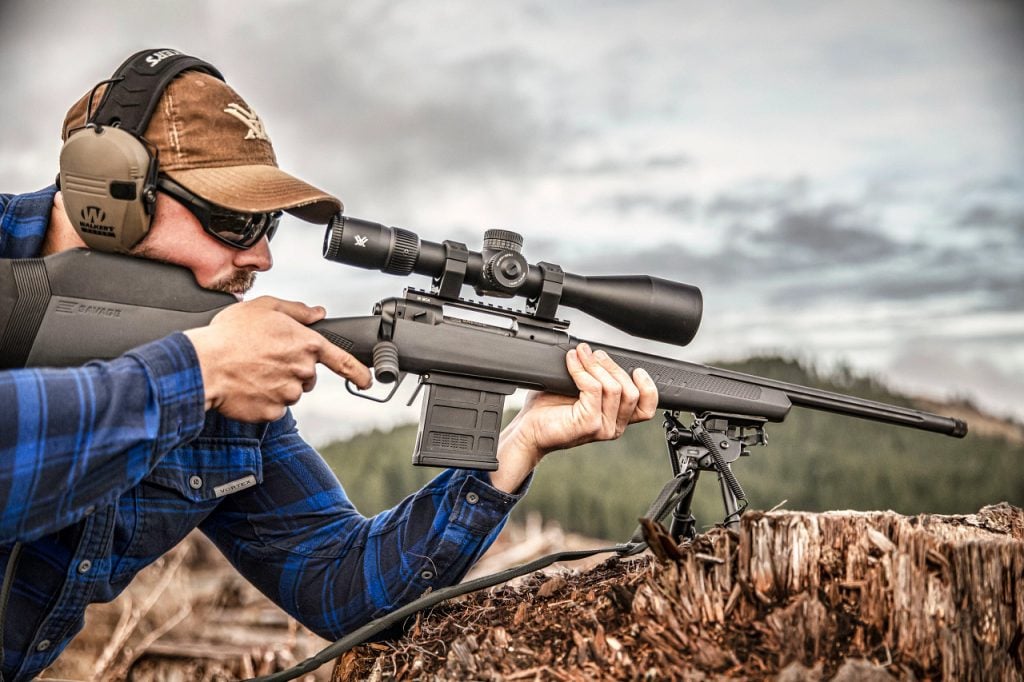 But I totally understand that some people want alllll the magnification without having to shell out the big bucks. Enter the Vortex Venom 5-25x56mm.
Newer to Vortex's lineup, this Venom not only features powerful magnification but is also a Front Focal Plane (FFP) scope with an illuminated reticle and a 34mm main tube.
An illuminated EBR-7C reticle is available in both MOA and MRAD versions, and as always, you get Vortex's amazing no-questions-asked lifetime VIP Warranty.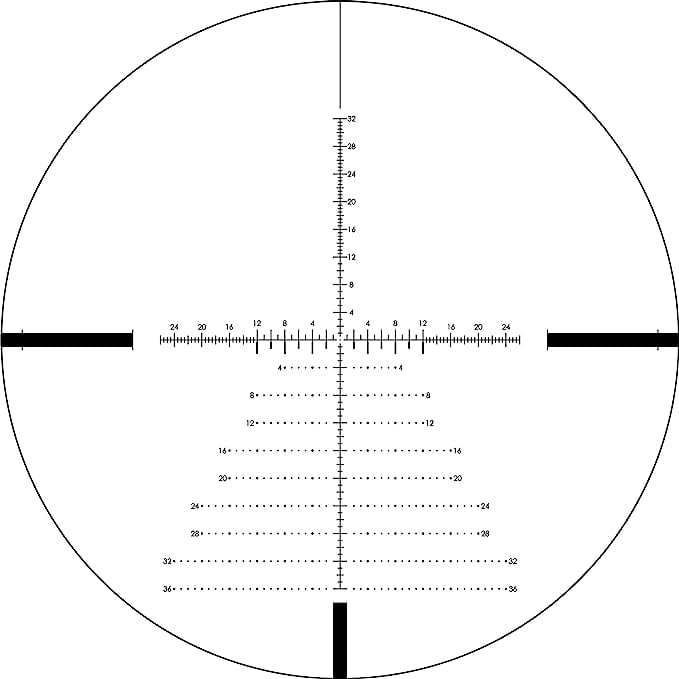 What makes all of this impressive? You get these features at a stunning $499 price point.
The glass quality is good for the price, and the massive 56mm objective lens and the beefy 34mm main tube ensure that you can scrape every little bit of sunlight during twilight hours. If you want big magnification at a small price, the Venom is your ticket.
416
at Amazon
Prices accurate at time of writing
Prices accurate at time of writing
Best Red Dots for Deer Hunting
Although definitely not traditional deer hunting optics, red dots can work well in some hunting situations. Despite their small size compared to traditional riflescopes, a red dot's hunting potential is huge.
They provide extreme precision, allow hunters to keep both eyes open, and work well even when you don't get your head all the way down on the gun. These optics are incredibly forgiving.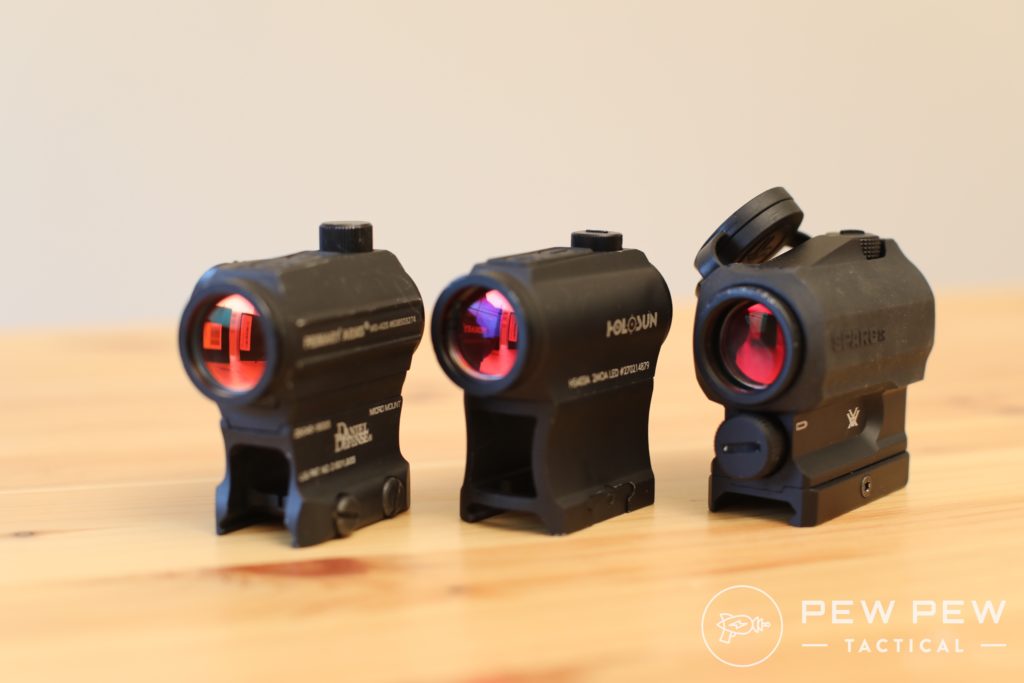 Red dots work best in situations where you find yourself up close and personal with your quarry.
A 4 MOA dot provides a 2-inch aiming point at 50 yards, which becomes 4 inches at 100 yards. If you need more precision for longer distances, you'll want to opt for a smaller 2 MOA dot.
7. Aimpoint Hunter H30L
Many red dots are geared toward tactical applications, but Aimpoint has kept hunters in mind with their awesome H30L red dot.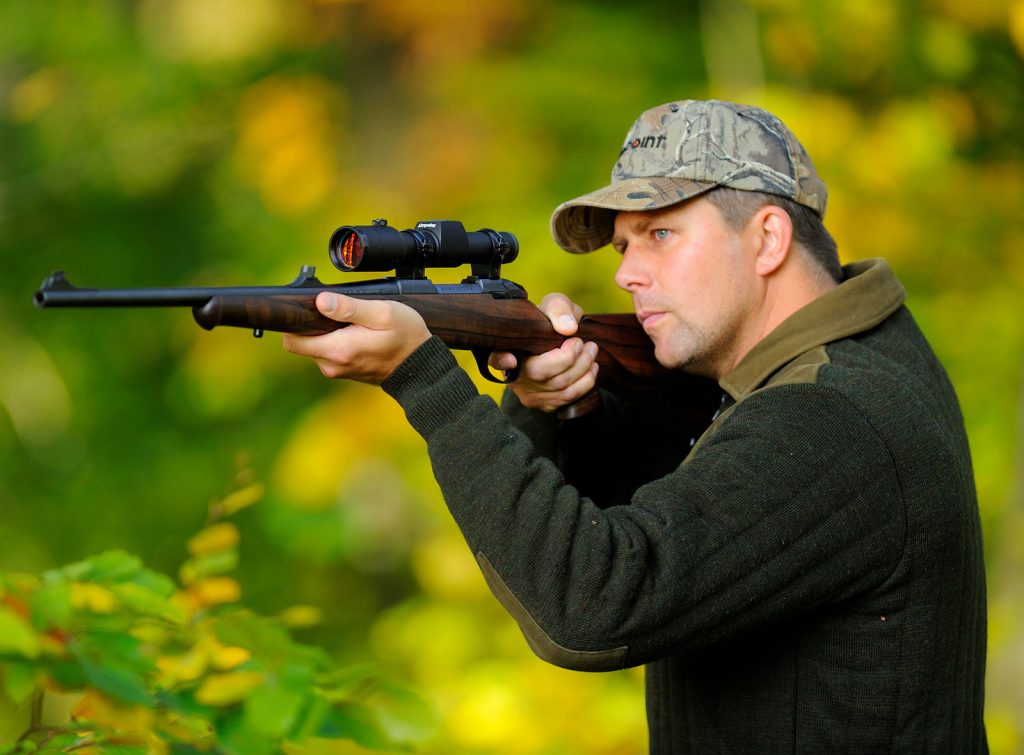 What sets this apart from many other dots is the fact that it is long enough to mount on most standard and magnum actions using regular scope rings. This allows for easy use with many hunting rifles while being able to maintain a good head position.
A 35mm multi-coated lens provides great clarity and the 2 MOA dot is crisp, and you get 50,000 hours of battery life on a single CR2032.
Make no mistake, the price tag is steep on this guy, but you get legendary Aimpoint ruggedness on a true purpose-built hunting red dot.
984
at Amazon
Prices accurate at time of writing
Prices accurate at time of writing
8. Sig Sauer Romeo5
So you are set on a red dot for hunting but don't have Aimpoint money. No problem, Sig's Romeo5 has you covered at a fraction of the price.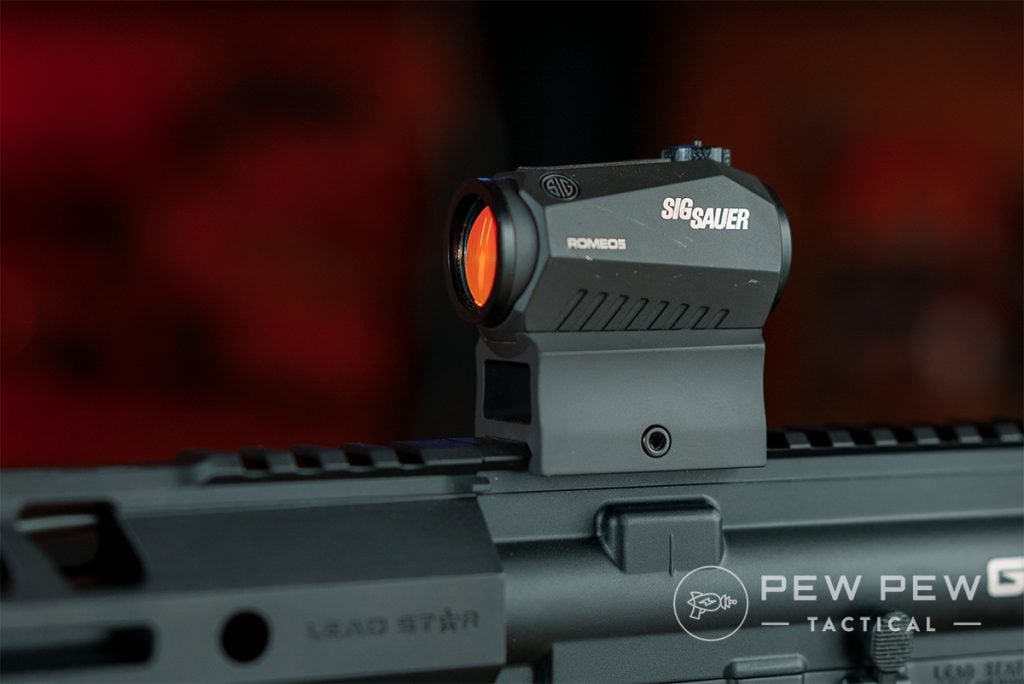 The Romeo5 is the gold standard for entry-level red dots. You get 50,000 hours of battery life, eight daytime settings, two night vision settings, and weighs in at a feathery 5.1 ounces. And my personal favorite feature — the shake-awake motion-activated technology with auto-off feature.
All of this only costs around $100-130.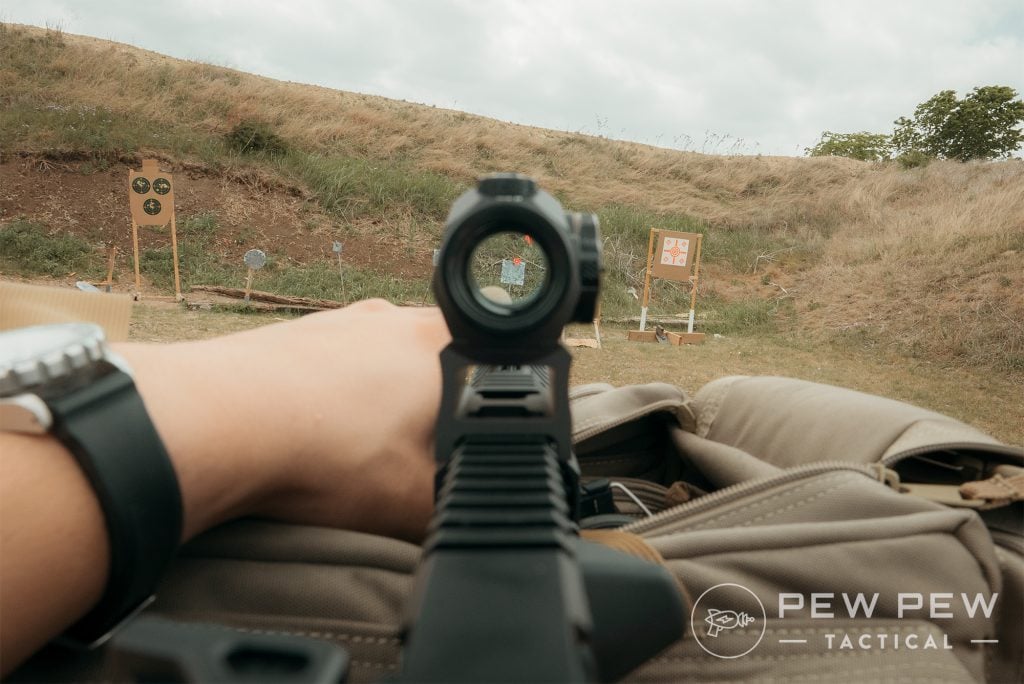 Even the included mount is surprisingly decent. Note that some versions come with high and low mounts, so be sure to find one that includes the low mount, which would typically be most appropriate for hunting setups.
While it may not be tailor-made for hunting, the Romeo5 has a great feature set and represents an amazing value.
Best Budget Red Dot
119
at Palmetto State Armory
Prices accurate at time of writing
Prices accurate at time of writing
Check out our full review!
What to Look For When Shopping for an Optic
Because deer hunting is such a varied sport, it's difficult to crown any single optic as "The Absolute Best Deer Hunting Optic Ever." The type of optic you need depends on where and how you plan to hunt.
The needs of a Midwestern deer hunter, who may need to stretch long-range shots across open cropland, differ greatly from the South Eastern deer hunter slogging through thick, boggy river bottoms.
While both of these hunters could benefit from a quality optic, the type of optic is vastly different.
Here are a few things to keep in mind when you're shopping for a new deer hunting optic.
Magnification
How much magnification you need from an optic depends on the typical ranges you'll be shooting.
For most deer hunters, who take advantage of shot opportunities inside of 200 yards, a traditional 3-9x riflescope is fine. There's a reason 3-9x scopes are so popular…this magnification range is super practical, especially for deer hunters.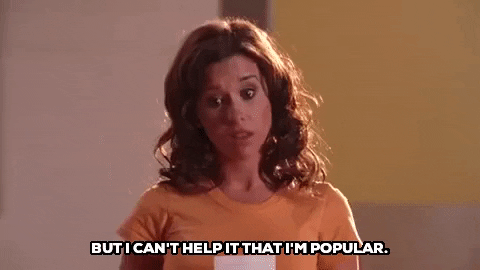 Hunters shooting long-range superstar cartridges in open country could benefit from a scope with a more generous magnification range (especially if they want their rifle to pull double duty on varmints).
Advances in engineering have provided hunters with impressive zoom ranges, which is good news for hunters who expect to take deer at extreme ranges.
Just be prepared to fork over some serious cash because those optics can put a serious hurt on your bank account.
Tube Diameter
Just a few decades ago, every deer hunting scope had a basic 1-inch main tube. These specs provided a compact, low-profile hunting optic that was perfect for classic soft point ammo.
This size is still plenty practical for typical deer hunting scenarios.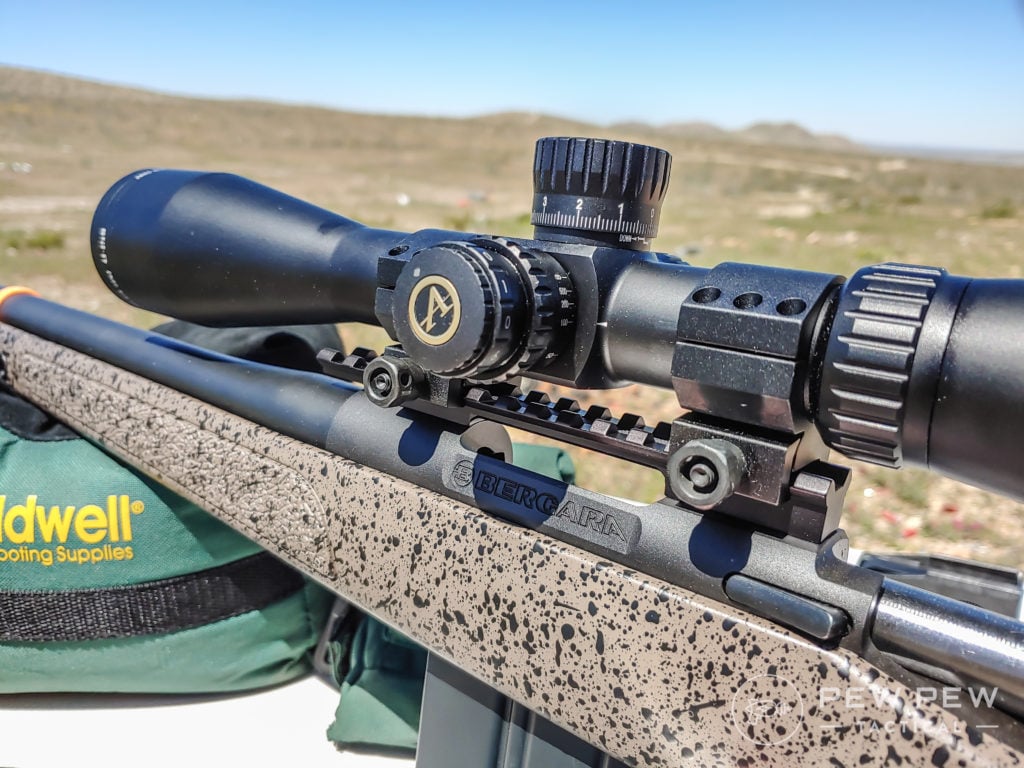 New cartridges and cutting-edge projectile designs have allowed deer hunters to push the limits of effective shooting ranges.
Today, hunting optics with big main tubes (30mm or even 34mm) are far more common. Larger tubes can accommodate wider magnification ranges.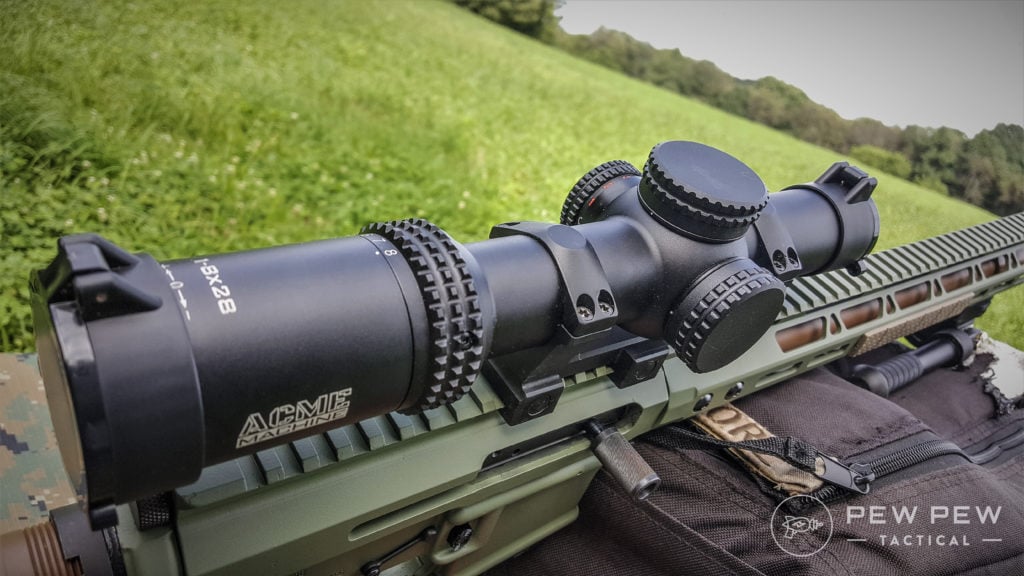 And although hefty tubes make for bulkier optics, they tend to be more robust. They also let in more light, which is a major perk for deer hunting since most shot opportunities occur in those murky hours surrounding dawn and dusk.
On the negative side, they (and the rings used to mount them) tend to be heavier and costlier, so take this into consideration when shopping. For typical hunting scenarios, a 1-inch tube is usually adequate.
Objective Lens
While objective lens size is only part of the light transmission equation, it has a greater impact than any other factor. Like big windows brighten a room, big objectives brighten a scope's sight picture.
That means for shooting in low light conditions, bigger is generally better.
However, bigger isn't always practical.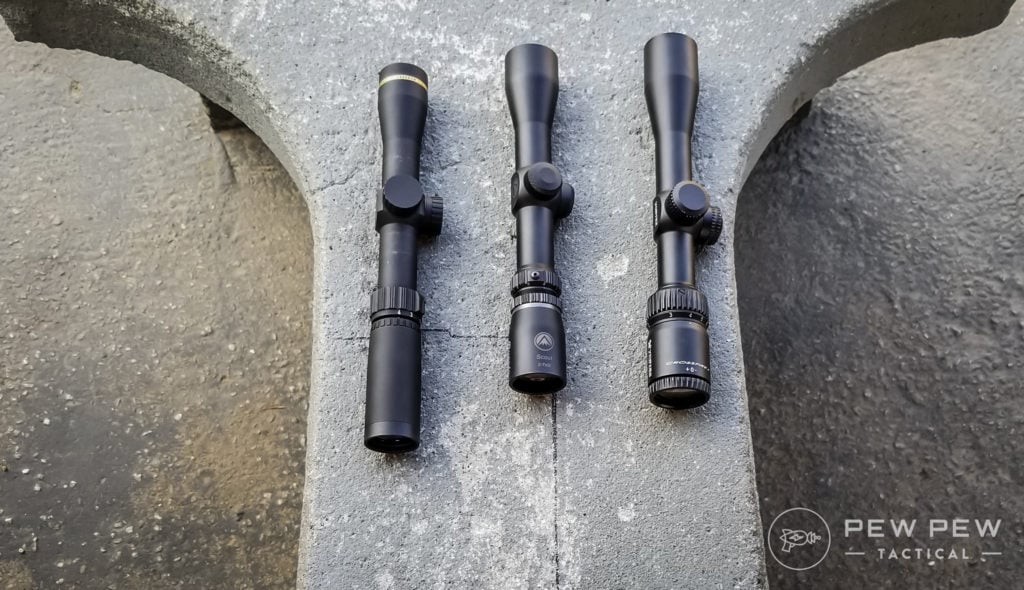 As the objective lens grows, so does the distance it needs to be mounted above the rifle barrel. The higher the scope is mounted, the more difficult it becomes to achieve proper shooting form and eye alignment.
Since inconsistencies in form produce inconsistencies in downrange accuracy, a massive objective lens could become a hindrance rather than an asset.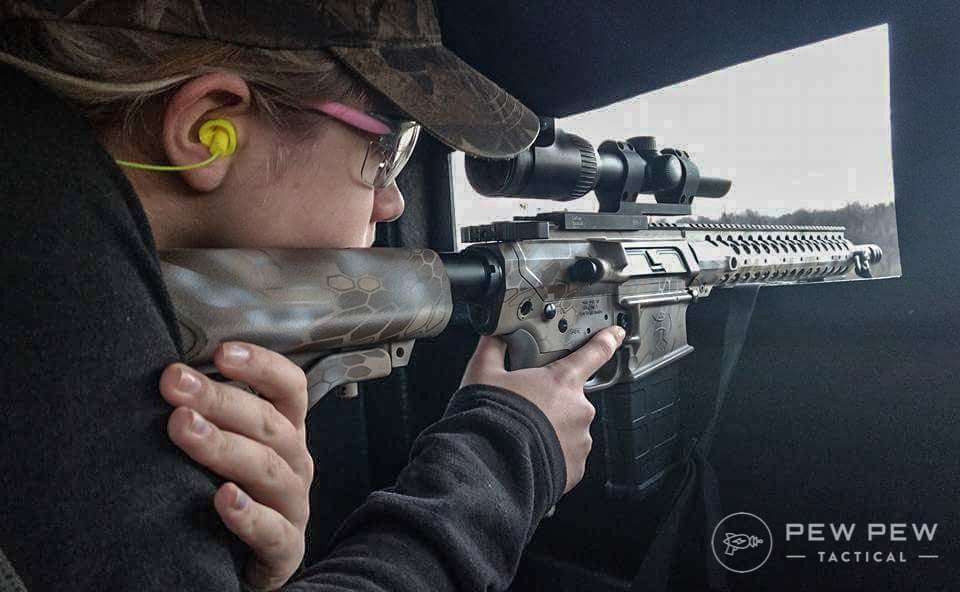 Scopes with colossal objective lenses are also heavy and bulky, which might be fine if your style of deer hunting has you driving up to a box stand and sitting all day.
However, if you have to tote a rifle any distance or need to maneuver in thick woods or the restrictive dimensions of a ground blind, that objective is just going to get in the way.
For the majority of deer hunters, anything with an objective lens larger than 50mm is overkill. 40mm to 42mm is a more practical choice.
Glass Quality and Lens Coatings
Because most deer hunters don't want to tote around a scope with a monumental objective lens, the glass quality and lens coatings (two other important elements in light transmission) become absolutely crucial.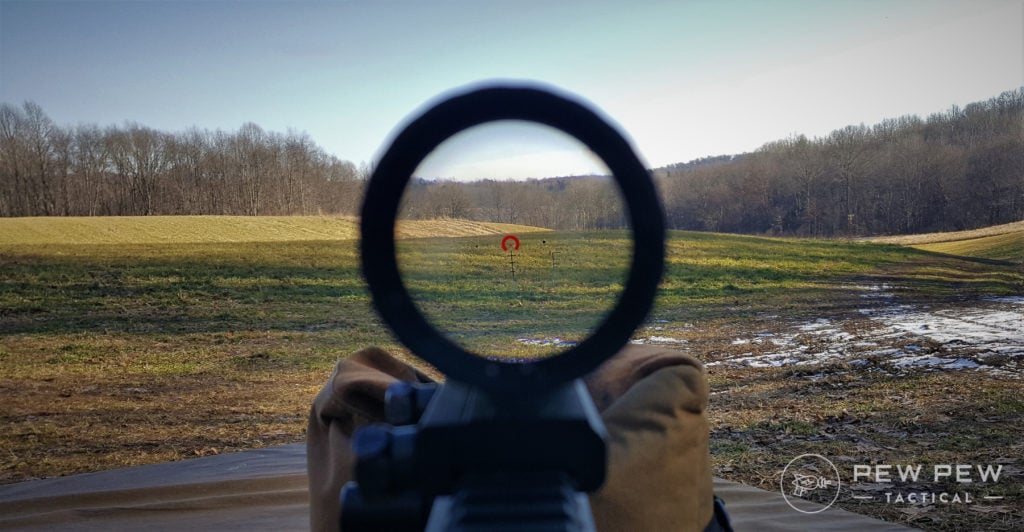 After the objective lens, these two features have the most influence on light transmission. So, if you want to see that monster buck chasing does at daybreak, you need to pay careful attention to your scope's glass and coatings.
ED glass and fully multi-coated surfaces are a must for serious deer hunters.
Fixed Power Scopes
Although scopes with variable magnification are all the rage, don't underestimate the value of a fixed-power optic. A fixed-power scope provides the same perspective every time you look through it.
Without dials to fiddle with, you can focus on the reticle and the target beyond it. Fewer steps in a high-adrenaline shooting situation are a good thing.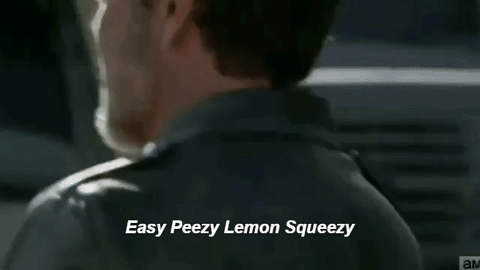 Because these optics are less complex than variable-power scopes, there are fewer things that can go wrong in the field.
Their simplicity also makes them more affordable, leaving you some extra cash for other important hunting gear.
Final Thoughts
This definitely isn't an all-inclusive list of the best optics for deer hunting. Space and reader attention spans are limited.
While we stand behind the options we've mentioned here, there are plenty of other worthy riflescopes out there. Consider this a jumping-off point to finding the perfect optic to meet your deer-hunting needs.
No matter which optic you choose to top your deer rifle, be sure to spend some time practicing with your new set-up BEFORE opening day. Proficiency with your rig is ultimately your best weapon, and the best way to achieve proficiency is with practice.
Do you have a favorite deer hunting optic? Tell us why in the comments below. Need a rifle to go with your optic? Check out our thoughts on the 9 Best Deer Hunting Rifles You Can Still Buy.