Each fall more than 100 million American hunters take to the woods, fields, and mountains in search of whitetail deer.
Although whitetails are the most plentiful and popular game animals on the face of the planet, successfully hunting them isn't always as easy as those pictures in the hunting magazines make it look.
If you've spent any time in a treestand or box blind, you know exactly what I'm talking about.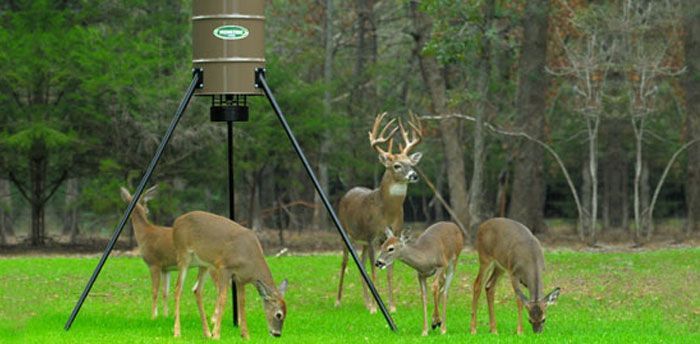 Although modern hunters have seemingly infinite numbers of rifle designs at their disposal, not all of them make good deer rifles.
Want to increase your odds of punching a tag next deer season?
Here are some of what we consider the best rifles for deer hunting still in production today.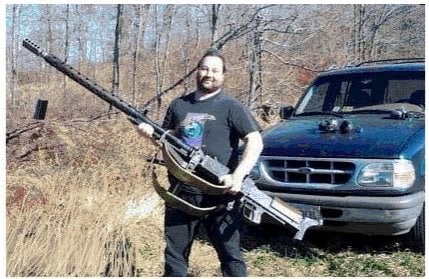 Guns don't earn legendary status overnight.
The models on our list have definitely been around the block a time or two.
They have proven their worth over decades (sometimes generations).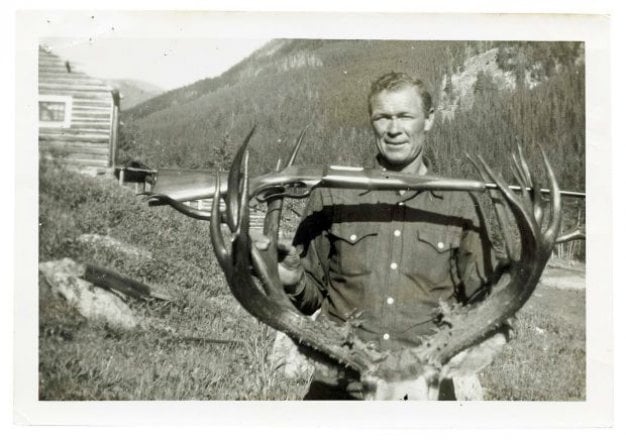 Whether you want a wall-hanger worthy of the record books, or you're content with some nice, tender doe meat, there is something on this list for you.
Table of Contents
Loading...
What We Mean By "Deer Hunting"
The word "deer" can mean different things to different hunters.
Technically, a "deer" is any cloven-hoofed member of the family Cervidae.
This family includes big boys like mulies, elk, and moose.
However, most people who call themselves "deer hunters" are addicted to chasing the common whitetail.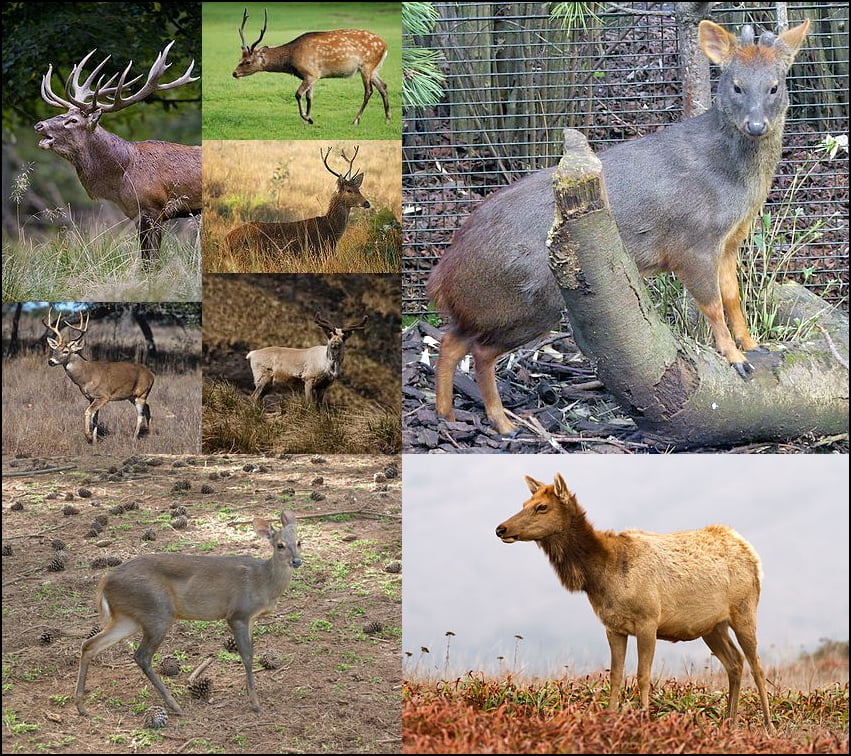 While most of the rifles that made our list can easily handle bigger deer (especially when they are chambered for hard-hitting cartridges), they earned their spot by being incredibly well-suited for dropping whitetails specifically.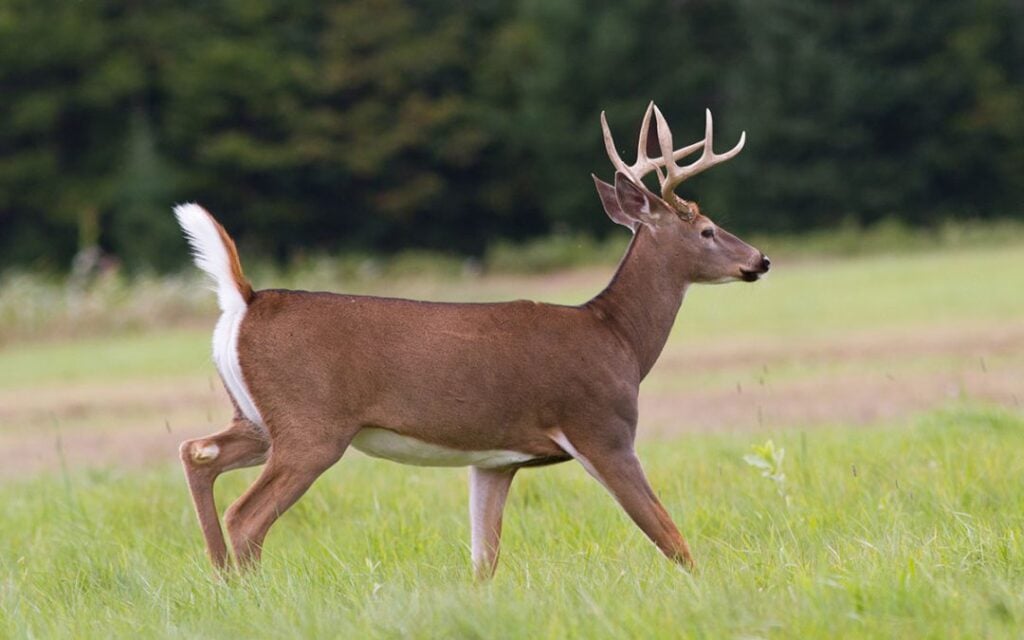 No Cookie Cutter Deer Hunting
Hunting whitetail deer isn't exactly a one-size-fits-all sport.
These animals have a massive range that spans from the East Coast to the Continental Divide and from the top of South America to the Arctic Circle.
They inhabit deep Bayou swamps, big hardwood forests, and the sparse scrublands of Texas and even thrive in the suburbs!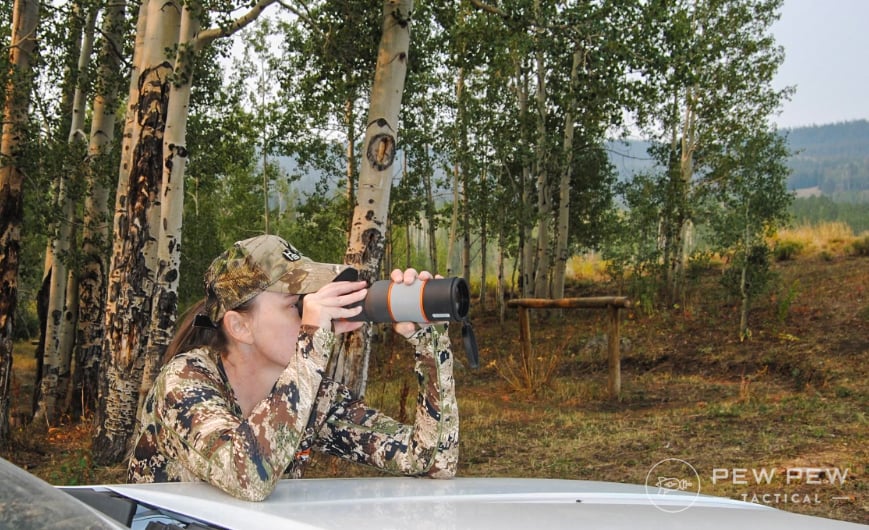 With so much diversity, it is impossible to crown one rifle king of them all.
Deer hunters hunt from treestands and ground blinds. They hunt across acres of open cropland and deep inside thick, brambled forests.
Some love a spot-and-stalk approach. Others love to hunt with dogs.
Despite their love of cookie-cutter suburban lawns, whitetails are anything but cookie-cutter animals.
Neither are deer hunters.
The perfect rifle for dropping hawgs in the big woods may fall short when it comes to pegging goonies across a harvested cornfield.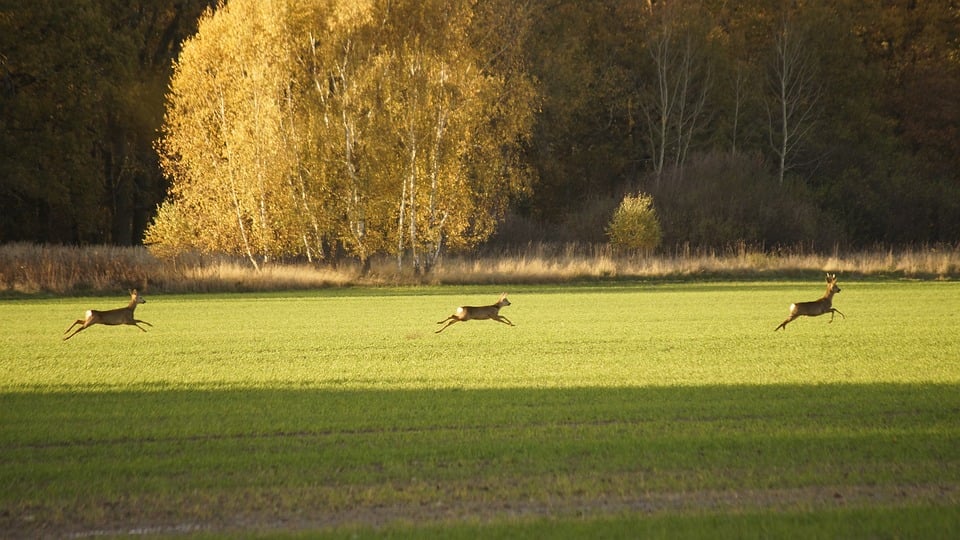 If you'll be deer hunting in thick cover, you may need to make quick, off-hand shots.
A short-barreled rifle or carbine will allow for more maneuverability.
Traditional lever-action rifles are most at home in dense woods and make terrific "brush guns."
If most of your shots will span open farmland or flat prairie grass, ditch the carbine and opt for a long-barreled, flat-shooting rifle.
Top it with a high-power optic, and you'll be set for those tough, long-distance shots.
Keeping It Legal
Before you get your sweet little heart set on a certain new hunting rifle, check your local hunting regulations to make sure you can use it legally.
Many states (and some areas within those states) have heavy restrictions on the type of weapons or cartridges you can use to hunt deer.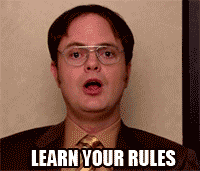 Some states have strict minimum caliber requirements.
Others only allow deer hunting with straight-walled cartridges (like .45-70 Government).
Some jurisdictions won't allow you to use any centerfire rifle to hunt whitetails.
To make sure you're hunting within the confines of the law, sift through your area's most recent hunting regulations before you hit the woods.
Best Deer Hunting Rifles Still on the Market
So now that you know the kind of deer you face and where you might find them. Let's dive into the actual list of deer worthy rifles.
We've included a little something for everyone, no matter what your deer hunting style looks like.
1. Winchester Model 94
Although the iconic Winchester 94 is likely to conjure up nostalgic images of the Old West, it also has quite a nice hunting resume.
Some hunters claim this rifle has put more venison on more family dinner tables than any other rifle in history.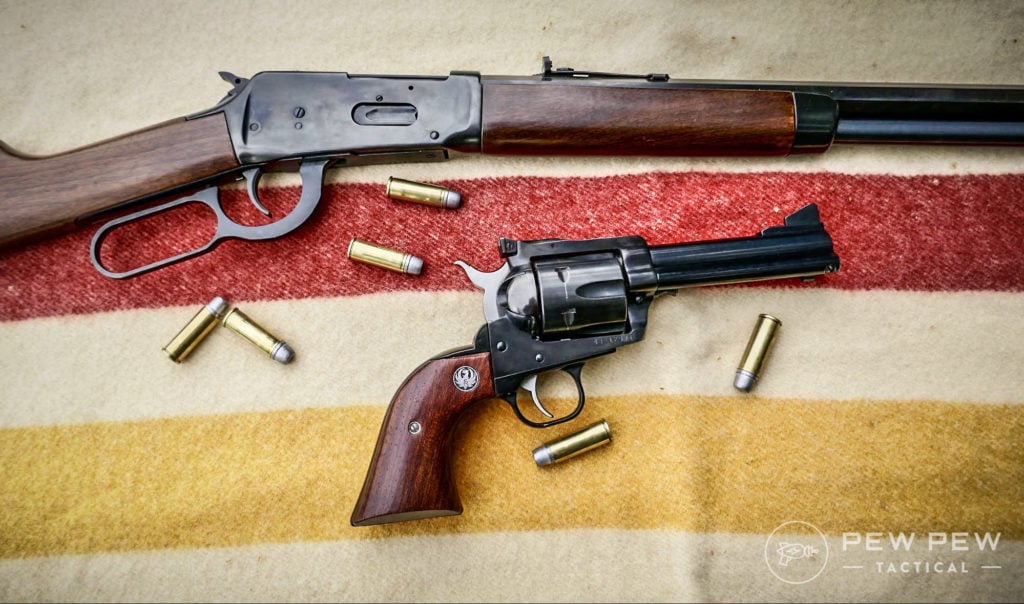 Since there's no Snopes page refuting the claim, we're going to roll with it.
(Especially since four generations of hunters in my family have killed deer with my own Winchester 94.)
First introduced in (you guessed it) 1894, the Model 94 was the first rifle chambered for the renowned .30-30 cartridge.
The .30-30 Winchester is an awfully nice cartridge for close- to medium-range deer hunting.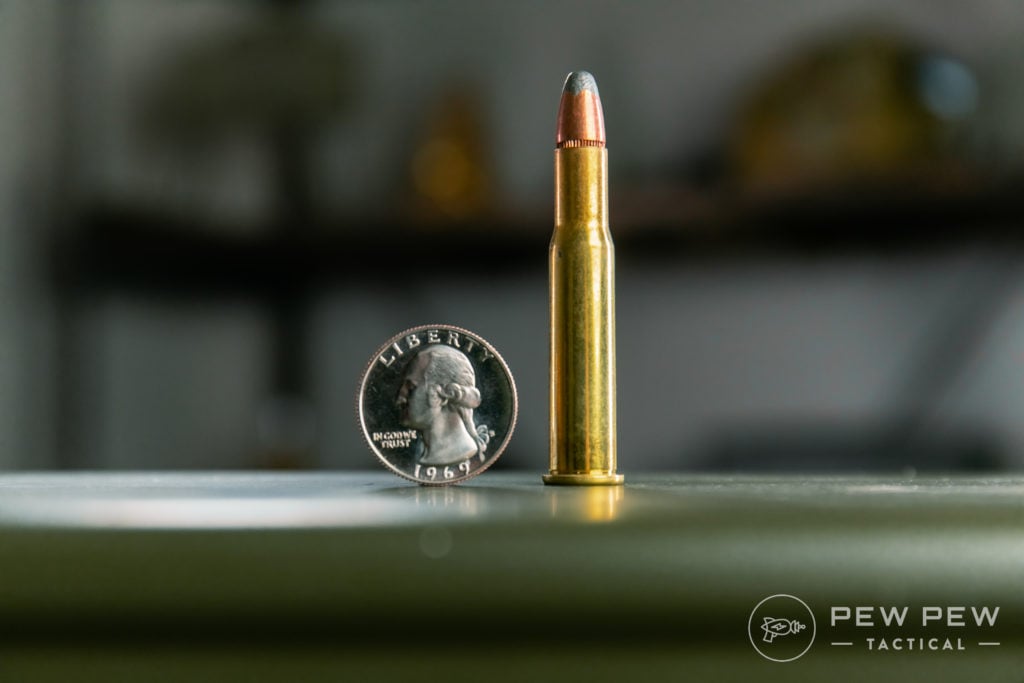 Although the Model 94's tubular magazine once limited hunters to blunt-nosed soft points, Hornady's LEVERevolution has brought .30-30 ballistic performance into the 21st century, extending the rifle's effective range.
The Winchester 94 is a near-perfect brush gun.
It is lightweight, easy to maneuver, and one of the fastest and easiest rifles to shoot off-hand.
Plus, in the field, that simple lever-action is less likely to malfunction than more complex designs. (I'm looking at you, autoloaders.)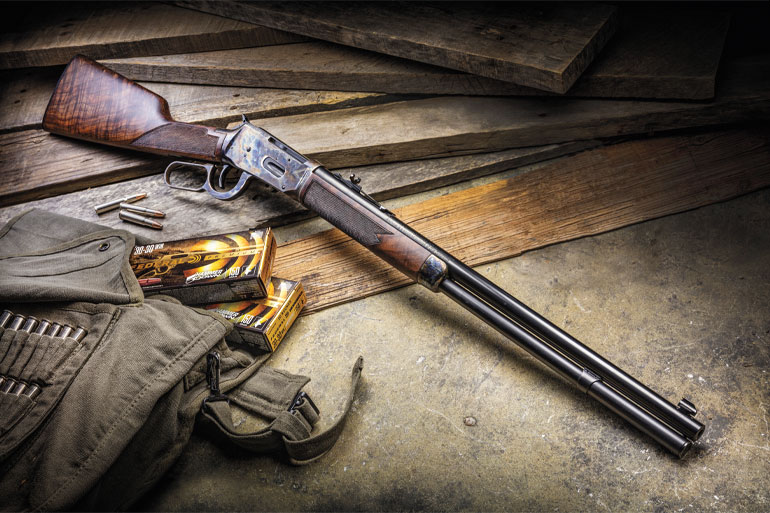 Although Winchester halted production of the Model 94 in 2006, they have since realized the error of their ways.
Today, hunters can purchase a brand new Winchester 94 chambered for the traditional .30-30, as well as .25-35, .32 Win Special, and hard-hitting .450 Marlin.
Best Lever Action Rifle
849
at Guns.com
Prices accurate at time of writing
Prices accurate at time of writing
2. Marlin 336
Speaking of awesome lever-action deer rifles, let me introduce you to the Marlin 336.
While Winchester beat Marlin to the lever-action punch by more than a few decades, Marlin made a few welcome improvements to the legendary lever design.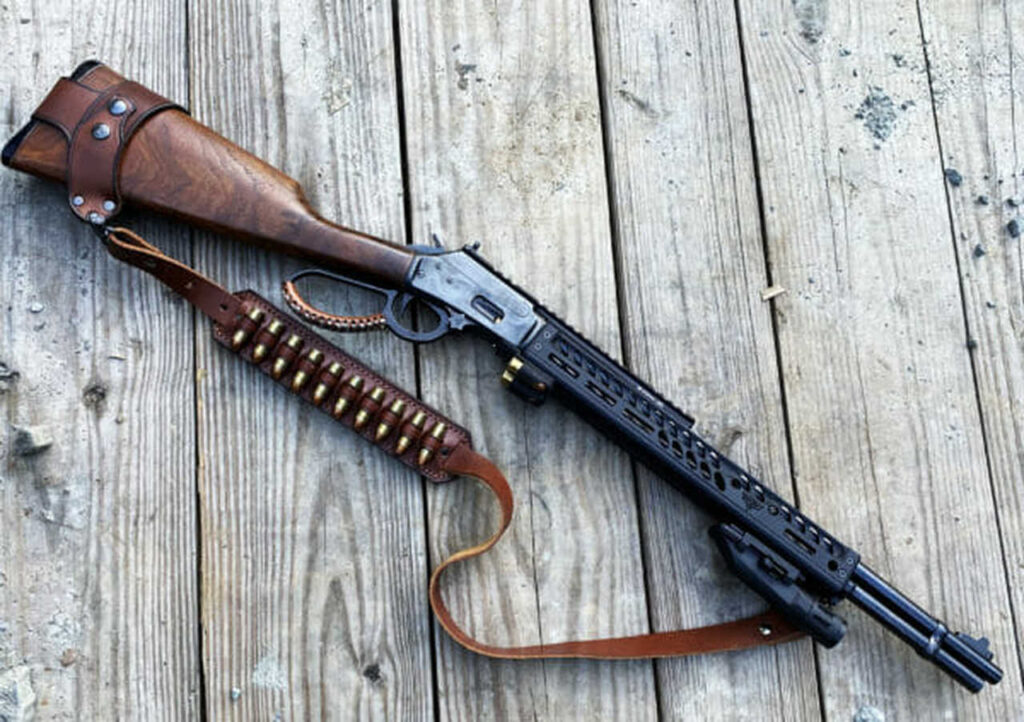 The biggest difference?
Marlin's flat-top and side-eject receiver.
This makes the Marlin much easier to top with a scope. It also prevents dirt, rain, and snow from dropping into the innards of your rifle.
Everything else we love about the Winchester 94 is still wrapped up in the Marlin 336.
This rifle is ultra reliable, light, fast, and accurate. It has everything you need in a brush gun.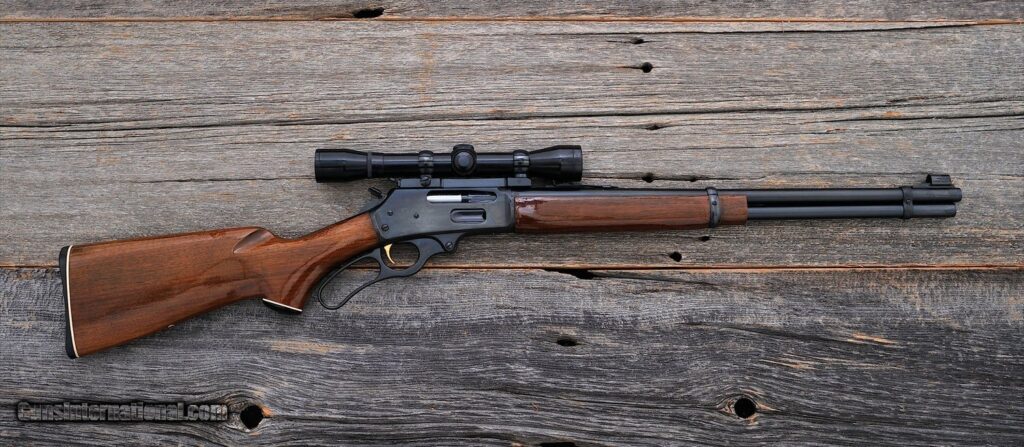 But you can actually top this one with a rifle scope…just in case that slob-knocker you've been chasing for four seasons steps out at 300-yards across an open bean field.
If you're looking for other great lever-actions for deer hunting, check out the 4 Best Lever Action Rifles You Can Still Buy.
515
at Brownells
Prices accurate at time of writing
Prices accurate at time of writing
3. Remington Model 700 (Clones)
The Remington Model 700 has seen big-time use in long-range sharpshooting, particularly in law enforcement.
It has also seen plenty of action on the battlefield in the form of the M24 and M40.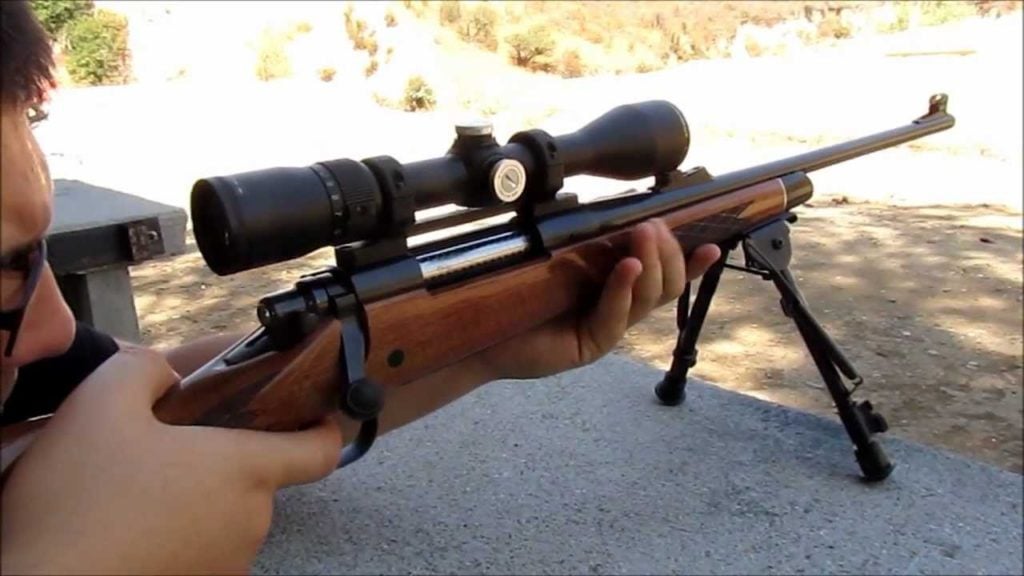 All the qualities that make the 700 good as a sniper rifle also make it an awesome option for deer hunting.
In fact, it should come as no surprise that the Remington 700 is one of the most popular deer rifles of our time.
The Remington 700 has one of the simplest, most successful bolt-action designs known to man.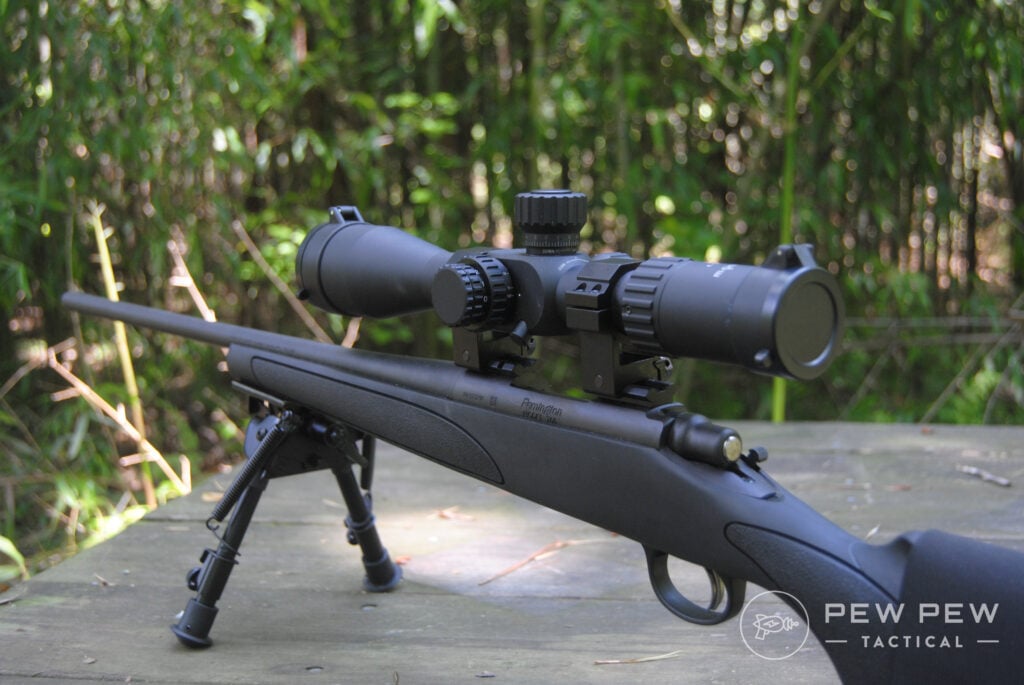 It features two opposed locking lug bolts with a small extractor and plunger ejector.
However, Remington of today isn't the Remington of old. Multiple bankruptcies, a cliff drop in quality, and getting a reputation as being Rustington due to the number of rifles and shotguns with bad coatings — it's hard to recommend them anymore.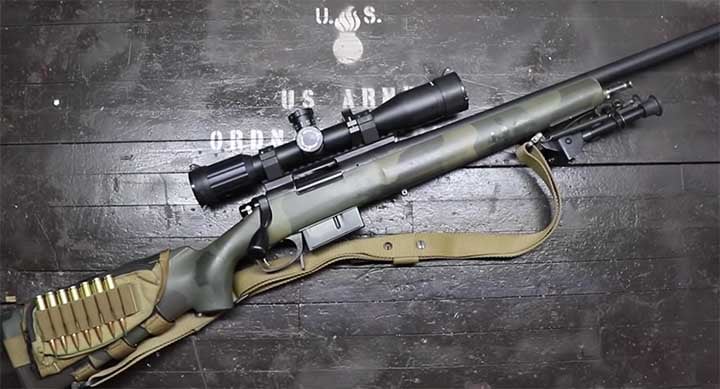 Instead, look for a Remington 700 footprint rifle. These are clones basically that copy the design of the Remington 700 but are made by other brands.
From custom shops like Big Horn and Terminus to factory options like Bergara — these rifles use Remington 700 stocks and chassis, triggers, and other accessories — but are built to higher standards.
Recently, Remington filed bankruptcy (again), and the company's weapons business was snatched up by Sturm, Ruger & Co for $30 million — which is honestly the steal of the century.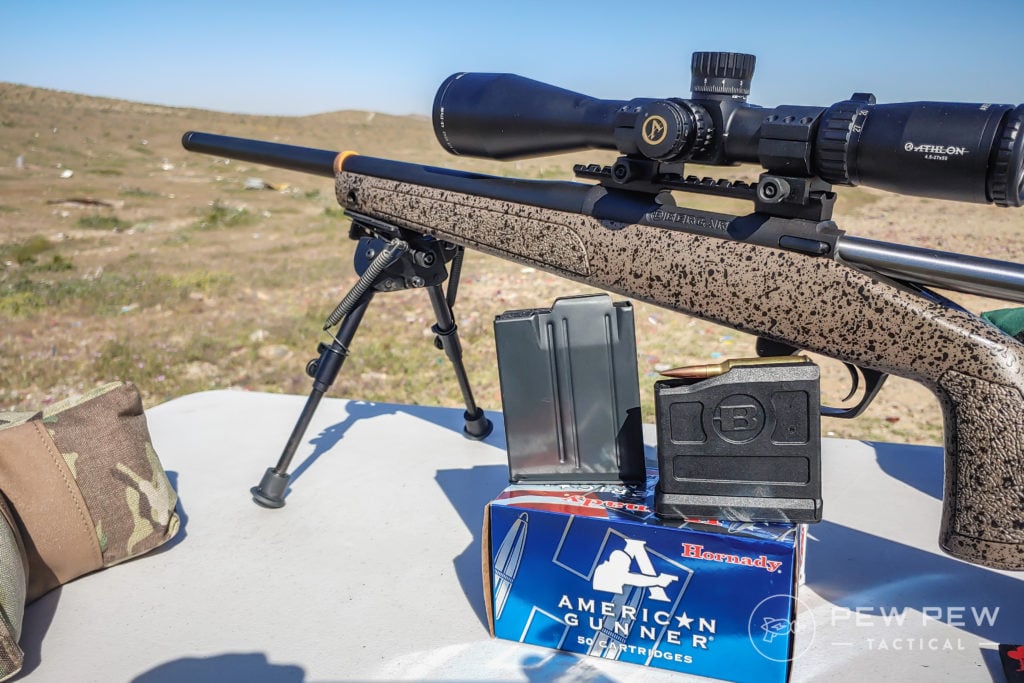 We hope this means that the age of great Remington products will once again be upon us, but we'll have to wait and see.
Until then, get yourself a Bergara — we love the B-14 HMR, but they offer a lot of great models that will last to pass down to the grandkids.
Get a Bergara chambered in .308 Winchester, top it with a quality FFP scope (like the Vortex Viper PST), and those long-range bucks won't know what hit 'em.
Also, if you go the way of the 700 footprint we have a TON of resources centered on this particular firearm — everything from Best Upgrades to Stocks & Chassis to Triggers.
1049
at Sportsman's Warehouse
Prices accurate at time of writing
Prices accurate at time of writing
4. Savage Model 110
The Savage 110 is the oldest, continuously manufactured bolt-action in the U.S.
And its design has been relatively unchanged since Savage filed the patent in 1963.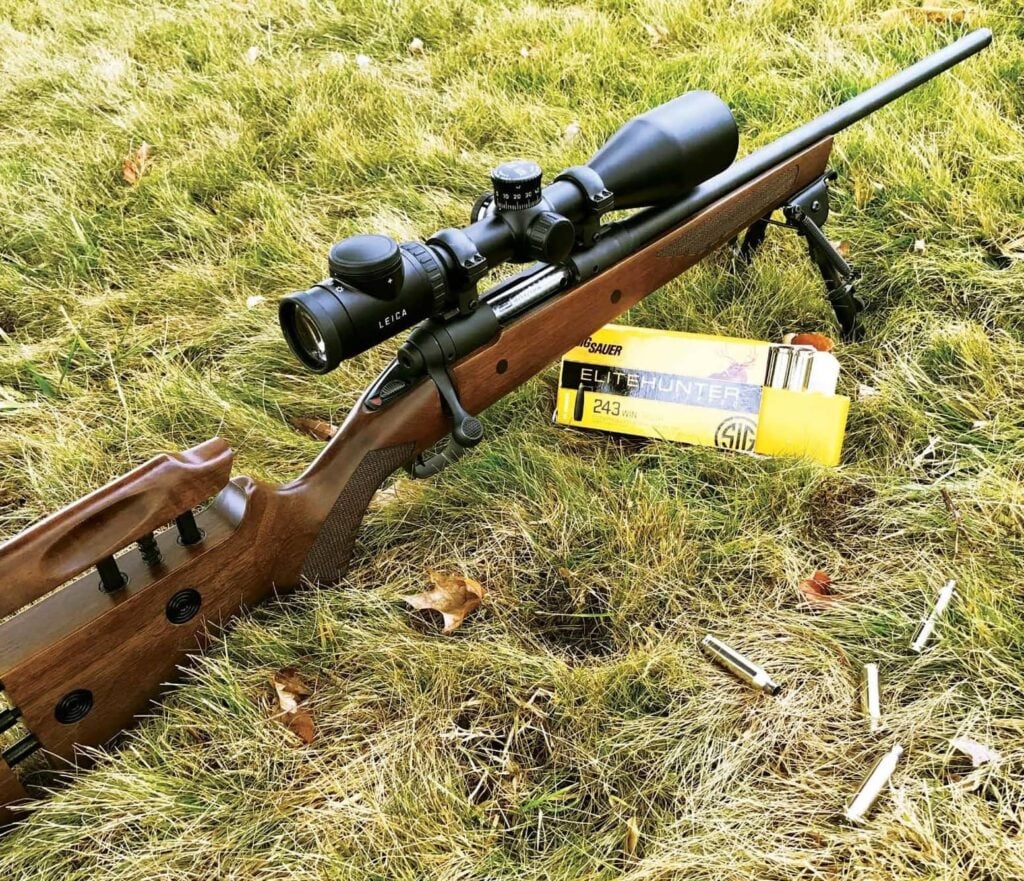 The one major development over the years has been the addition of the user-adjustable AccuTrigger, which was added in 2003.
With the quick turn of a screw, shooters can adjust pull weight from 1 ½-pounds up to 6-pounds.
(Varmint models adjust down to 6-ounces! Talk about a hair trigger).
Not only is Savage's two-stage AccuTrigger customizable, it's also crisp, clean, and has zero creep.
The design has left other manufacturers scrambling to keep up.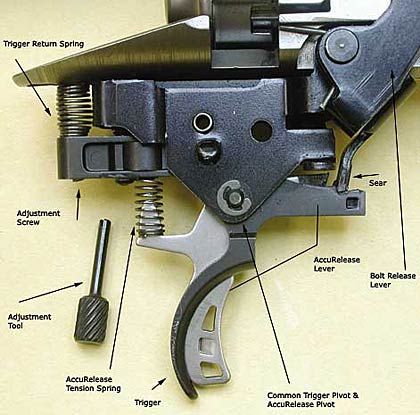 Why is the Savage 110 so popular with deer hunters?
First, it's insanely accurate. But more importantly, it's insanely cheap.
This is a practical, no-frills kind of rifle — a great option for budget-conscious deer hunters.
Just don't be fooled by the price tag.
The Savage Model 110 is one of the best quality factory-built rifles you'll ever lay hands on.
639
at Sportsman's Warehouse
Prices accurate at time of writing
Prices accurate at time of writing
5. Mauser Model 18
German-born Mauser rifles devastated American soldiers during both World Wars, and they continue to devastate American whitetails.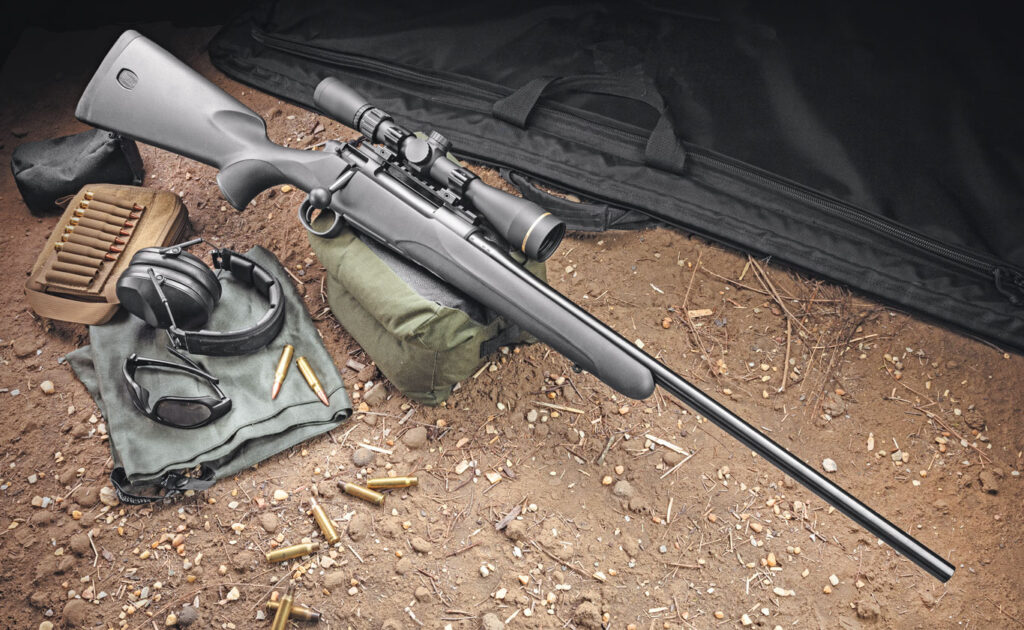 The original Mauser bolt-actions were intentionally weighty, so they could handle rough use on the battlefield and still shoot straight.
With the Mauser 18, the company managed to maintain its reputation for accuracy while using modern materials (like a cold-hammered barrel and a lightweight synthetic stock) to make a sportier, easier-to-handle rifle.
We promise the straight-shooting accuracy that made Mauser famous is still there.
If you crave sub-MOA precision from your deer rifle, the Model 18 is thoroughly capable of satisfying your appetite.
450
at EuroOptic
Prices accurate at time of writing
Prices accurate at time of writing
6. Weatherby Vanguard
The Weatherby name has long been synonymous with big game hunting, and it really doesn't get any better than the bolt-action Weatherby Vanguard.
This rifle boasts sub-MOA groups at 100-yards straight out of the package.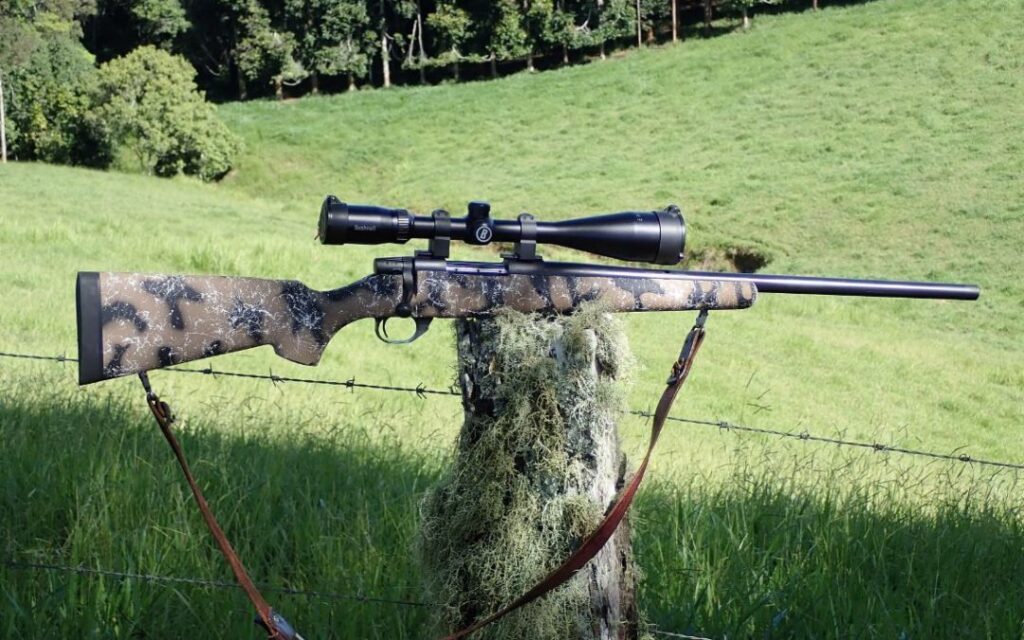 Although the Vanguard comes in several standard and Magnum caliber configurations, they all feature match-grade, creep-free triggers, cold hammer-forged barrels, and raised-comb Monte Carlo stocks.
These are competition-grade hunting rifles perfect for dropping long-range wall-hangers.
If you really want to extend your effective hunting range, opt for the Vanguard Meateater edition.
This puppy features a longer 26-inch barrel with a more aggressive 1:8 twist rate for extreme long-range accuracy.
552
at GrabAGun
Prices accurate at time of writing
Prices accurate at time of writing
7. Browning BAR
The Browning BAR (which stands for Browning Automatic Rifle), literally sets the bar for every semi-auto hunting rifle on the face of the planet.
But honestly, we shouldn't expect anything less from a rifle that bears the Browning name.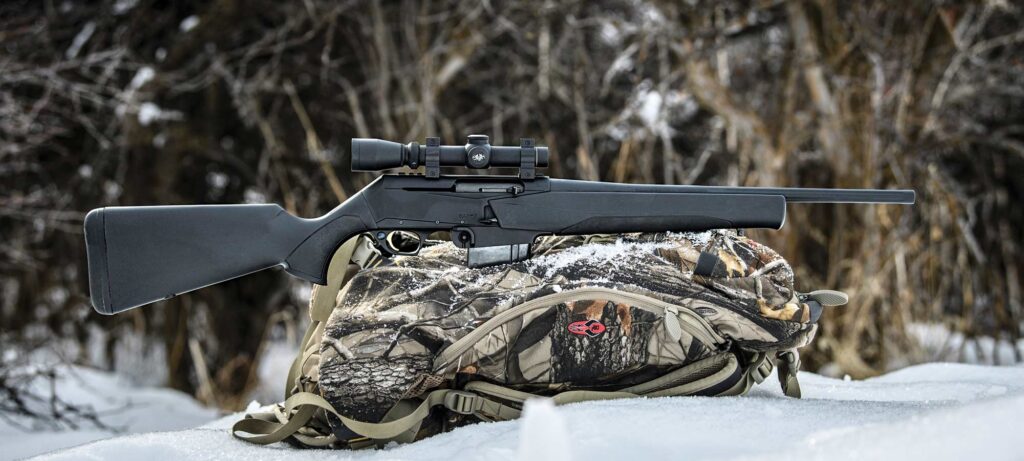 This one wasn't designed by the legendary John Moses Browning, however.
Instead, we have Bruce Warren Browning (the fourth and last generation of Browning designers) to thank for the BAR.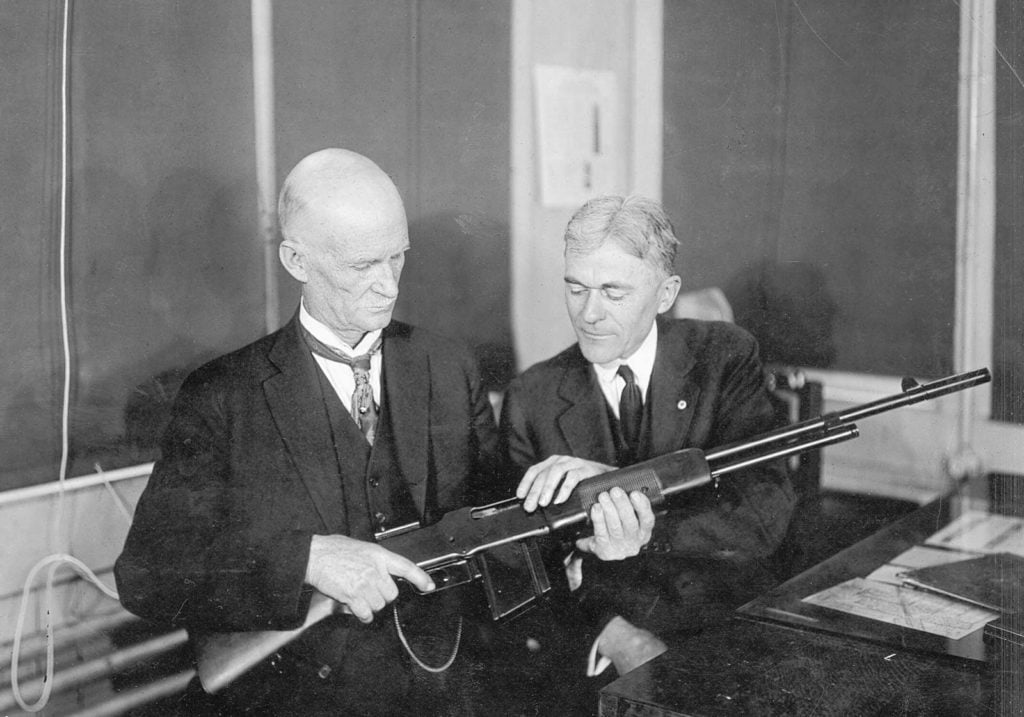 The BAR burst into the deer hunting scene in 1967 and it's been a favorite ever since.
This is one versatile hunting rifle with the qualities to satisfy deer hunters of all walks of life.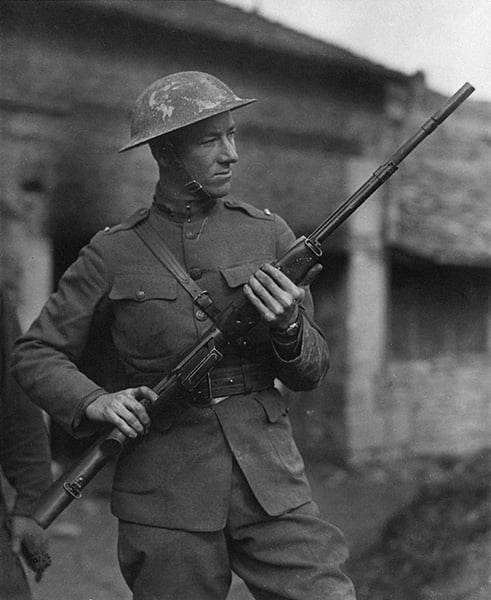 It is fast, reliable, and available in a variety of configurations, calibers, and barrel lengths.
Best of all, it delivers a level of accuracy that gives the average bolt-action a serious run for the money.
1130
at Cabela's
Prices accurate at time of writing
Prices accurate at time of writing
8. AR-10
First developed by Eugene Stoner in the 1950s, the Armalite AR-10 is the AR-15's harder-hitting, only-slightly-less-cool older brother.
This one has all the fun of an AR-15, only with enough oomph to humanely harvest big whitetails.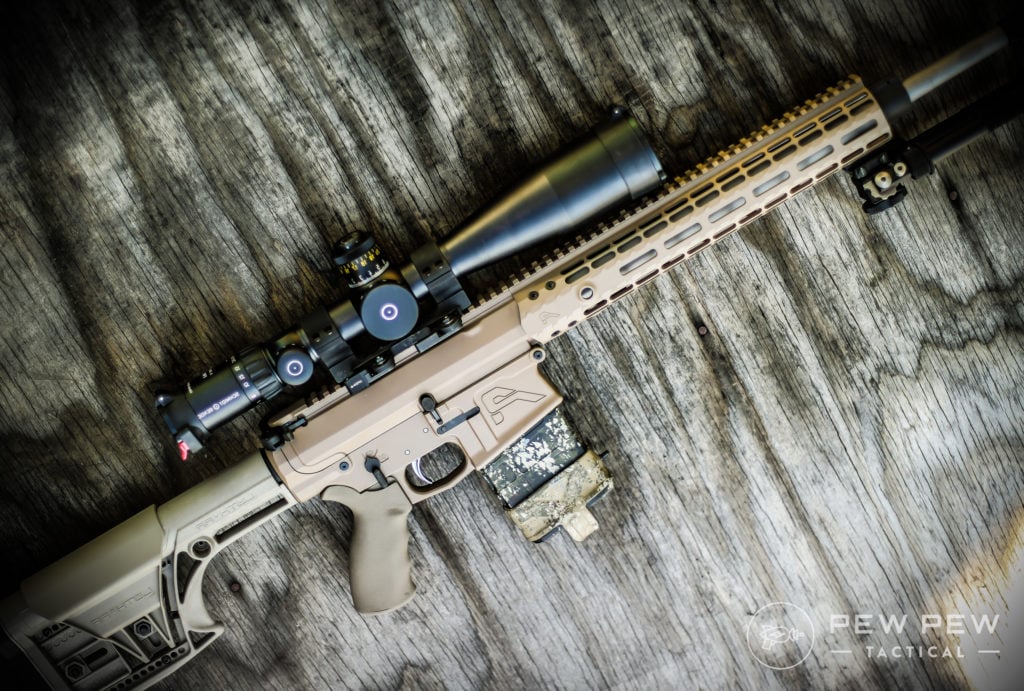 This accurate, fast-shooting, well-balanced rifle is a great option for deer hunters.
It is reliable, durable, easy to shoot, and highly customizable.
Not to mention, it also offers an awesome tactical look that will totally make you the talk of this year's deer camp.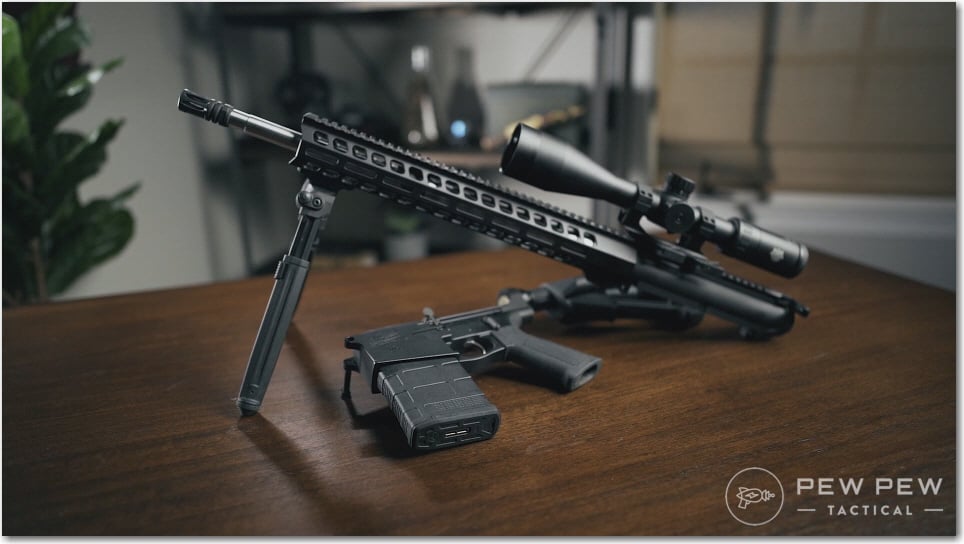 In addition to Armalite's original AR-10 design, you can also find AR-10 style rifles from a slew of other manufacturers.
1410
at Palmetto State Armory
Prices accurate at time of writing
Prices accurate at time of writing
The PA10 from Palmetto State Armory and the Daniel Defense V4 feature the same basic Armalite design.
Most Proven AR-10
2500
at Daniel Defense
Prices accurate at time of writing
Prices accurate at time of writing
You can check out our complete list of the Best AR-10s for the rundown.
9. Ruger Mini-Thirty
Perhaps the perfect deer rifle for the heartland, the Ruger Mini-Thirty features a super-simple, super-rugged M1 Garand-style action.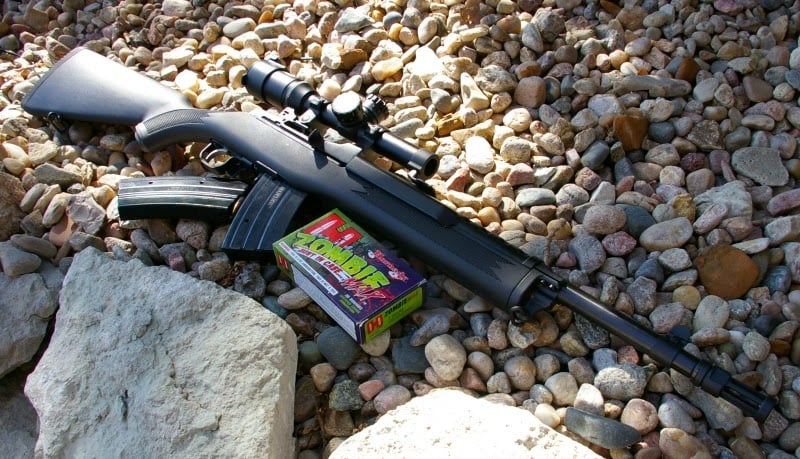 Skeptics may question the power of the AK-47 round (7.62x39mm) for deer, but the ballistics aren't that far off from the venerable .30-30 Winchester.
Plus, the Mini 30 can easily pull double-duty as a hog hunting rifle.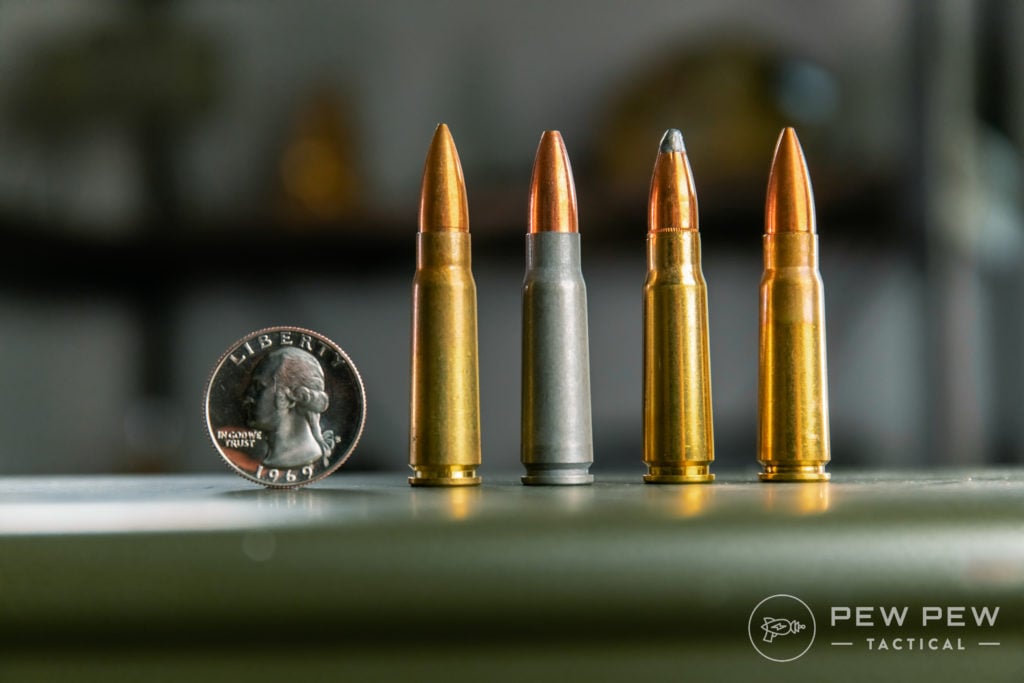 While the Mini-Thirty would never be described as hair-splittingly accurate, it does a better-than-decent job at average deer hunting ranges.
Besides, what this rifle may lack in precision, it makes up for with its 20-round magazine and autoloader design.
Did someone say, "lightening-fast follow-up shots?"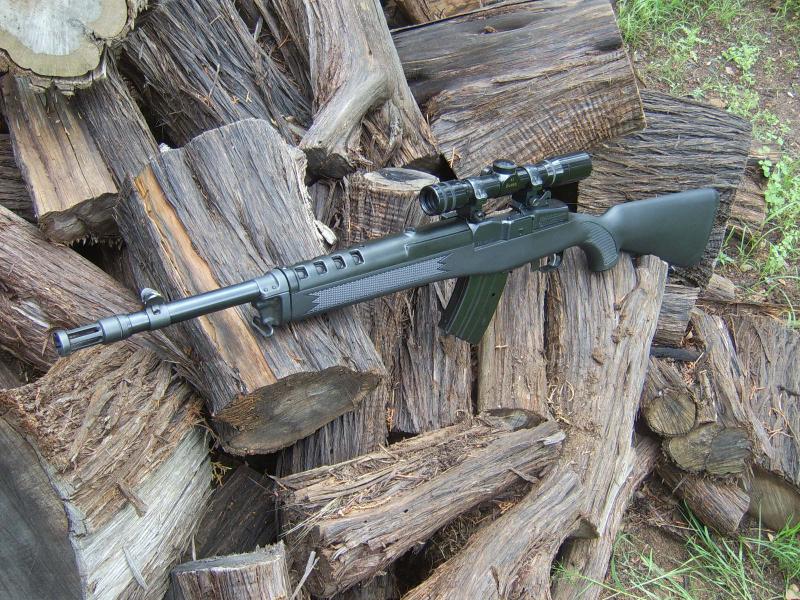 The Ruger Mini-Thirty probably won't win any beauty contests, but it is a solid, reliable workhorse.
Head over to the Best Ruger Mini-14 & Mini-30 Models piece we put together to find which model best suits you.
964
at GrabAGun
Prices accurate at time of writing
Prices accurate at time of writing
Conclusion
Deer rifles don't always look like grandad's beat-up rifle. They span from AR-10s to heavy bolt-actions to even 7.62x39mm chambered rifles.
Basically, you can make deer hunting your own with a variety of models to choose from.
We've listed some of our favorites here, but there are a wealth of rifle options on the market just waiting for you.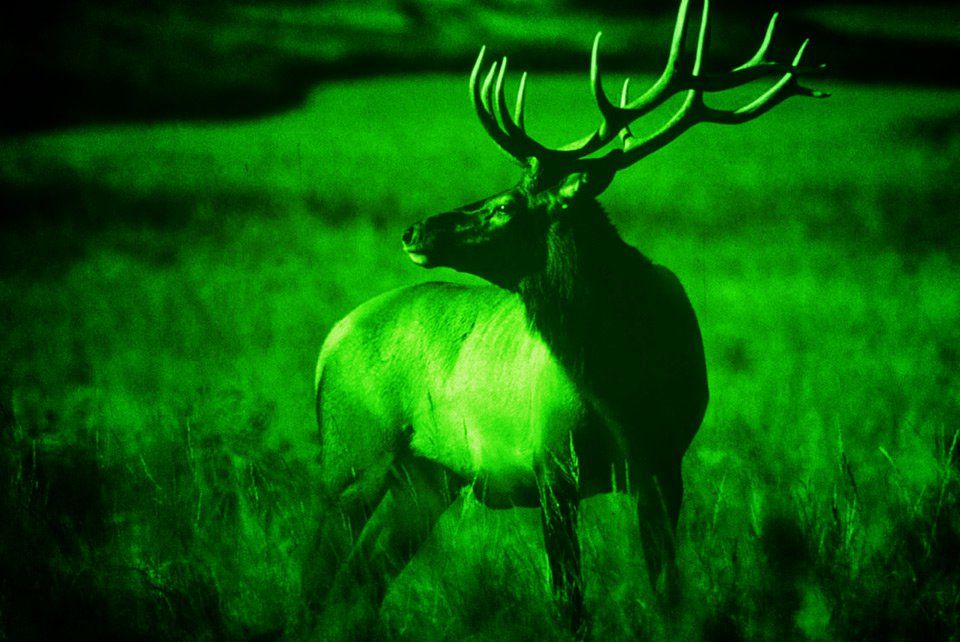 We know there are other fine hunting rifles we've missed, so go ahead and set fire to the comments section. New to deer hunting? Check out our Introduction to Deer Hunting for more tips, tricks, and gear recommendations. Or if you need an optic for your rifle, check out our Guide to Deer Hunting Optics.