"The ACOG mounted on the M16 service rifle has proven to be the biggest improvement in lethality for the Marine infantryman since the introduction of the M1 Garand in World War II." – General James Mattis.
With the introduction of the ACOG, there was now a magnified, pint-sized, durable, and easy-to-use option for soldiers and Marines fighting around the world.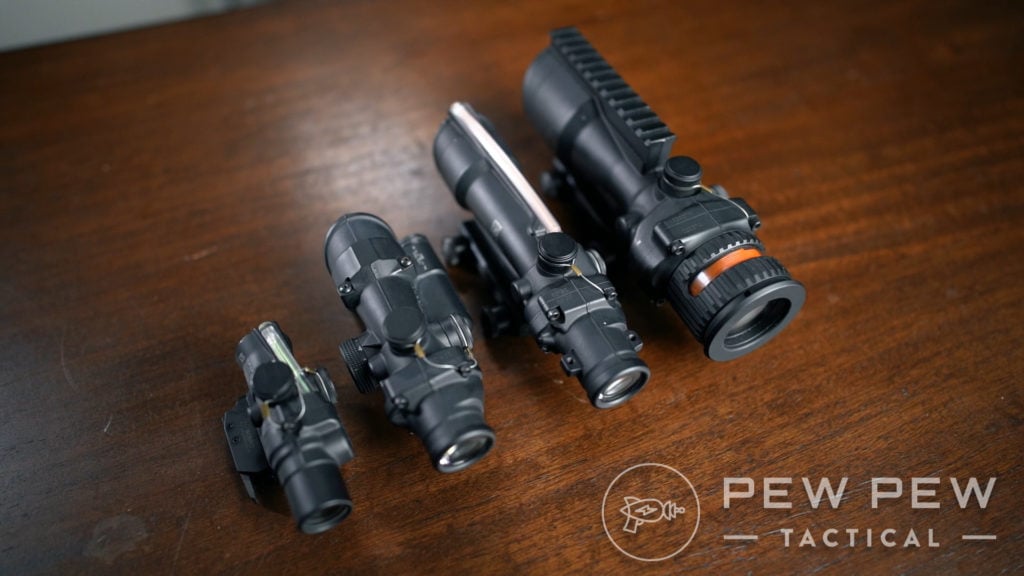 It wasn't the first low-powered fix scope, but it was the first to be durable enough for serious police and military use. Even though the ACOG came out in 1987, it remains a popular choice today.
The ACOG lineup has evolved, so we are going to point out some of our favorite current models, as well as some modern alternatives to this iconic optic.
Summary of Our Top Picks
Table of Contents
Loading...
Why You Should Trust Us
Travis is a firearms instructor, prior Marine infantryman, and hunter out of Florida. He's put in an extensive amount of time researching, analyzing, and testing various guns for Pew Pew Tactical and other publications.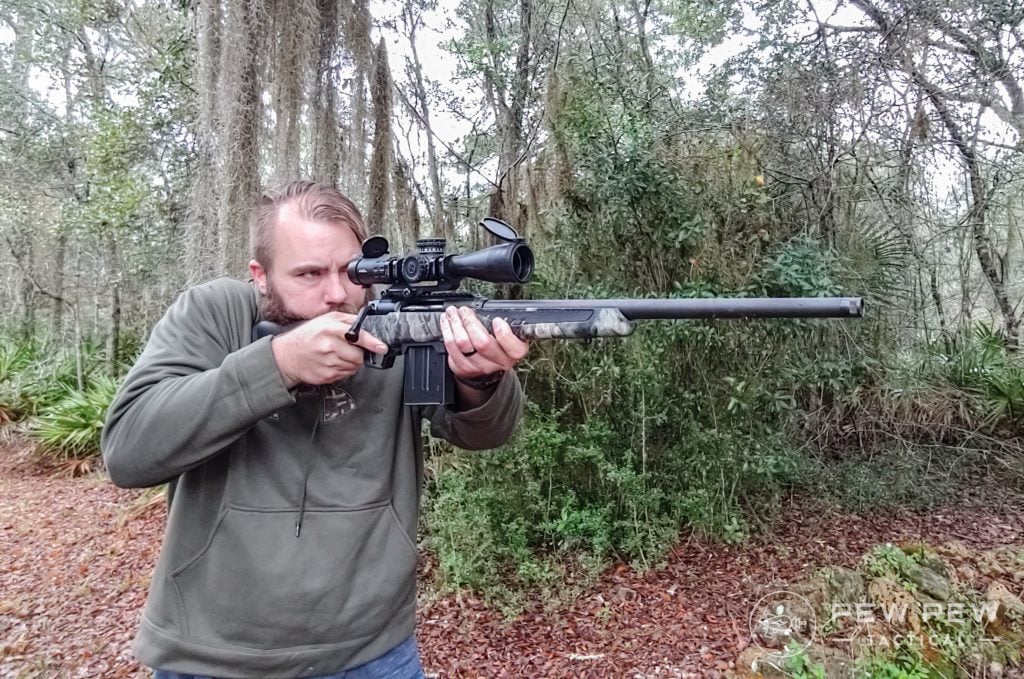 Additionally, the PPT editorial team has a combined 30+ years of shooting experience that extends into concealed carry, hunting, competition, and law enforcement. We tested hundreds of products, and this article is a combined effort to bring you some of our favorite models over the years.
Best ACOG Models & Alternatives
1. TA31 4×32 ACOG
In the middle of the Iraq War, the Marine Corps began issuing the Trijicon TA31 RCO ACOG.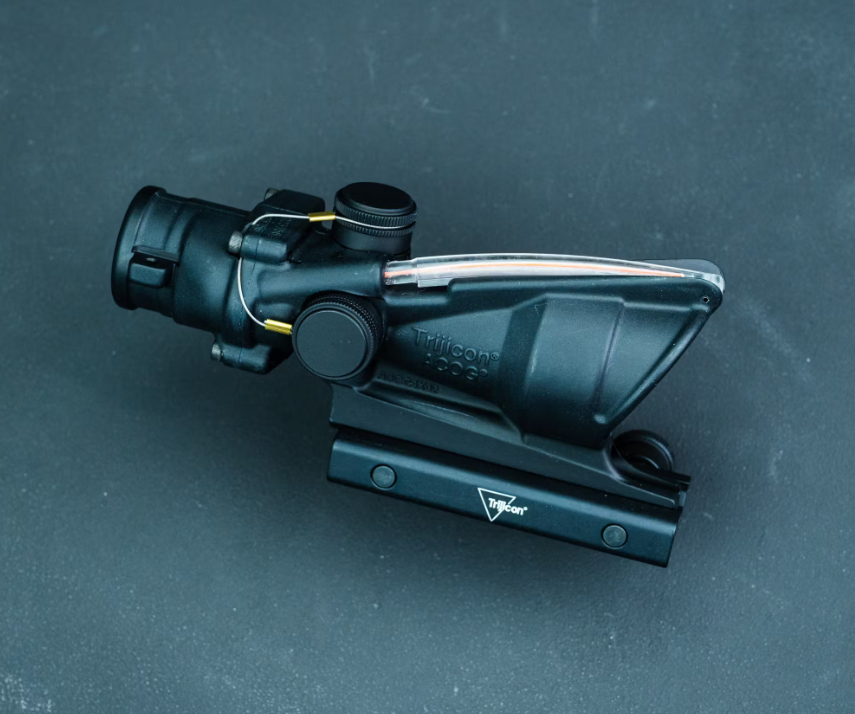 It was the first time we saw a Corps of riflemen use optically enhanced rifles, and they were so effective an investigation was launched.
The number of headshots concerned higher-ups, and there was a concern they were executions.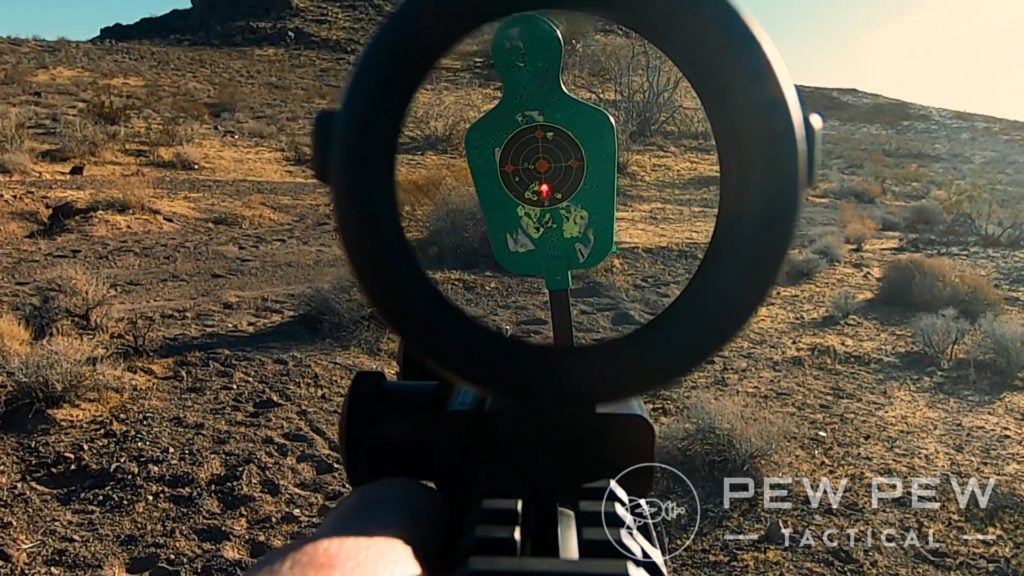 It turned out that the Marine Corps had just become much more efficient due to the ACOG. This is the classic model that uses both tritium and fiber optics to absorb the illuminate the reticle.
Trijicon offers 47 variations of this classic optic with options ranging from reticle type, illumination color, caliber-specific models, and more. You can pick which exact ACOG you need for your rifle.
1048
at Primary Arms
Prices accurate at time of writing
Prices accurate at time of writing
If you want the ACOG, the one that you see in every game and movie, the TA31 is the way to go.
2. TA44 1.5x16S ACOG
The littlest of the ACOGs is downright cute.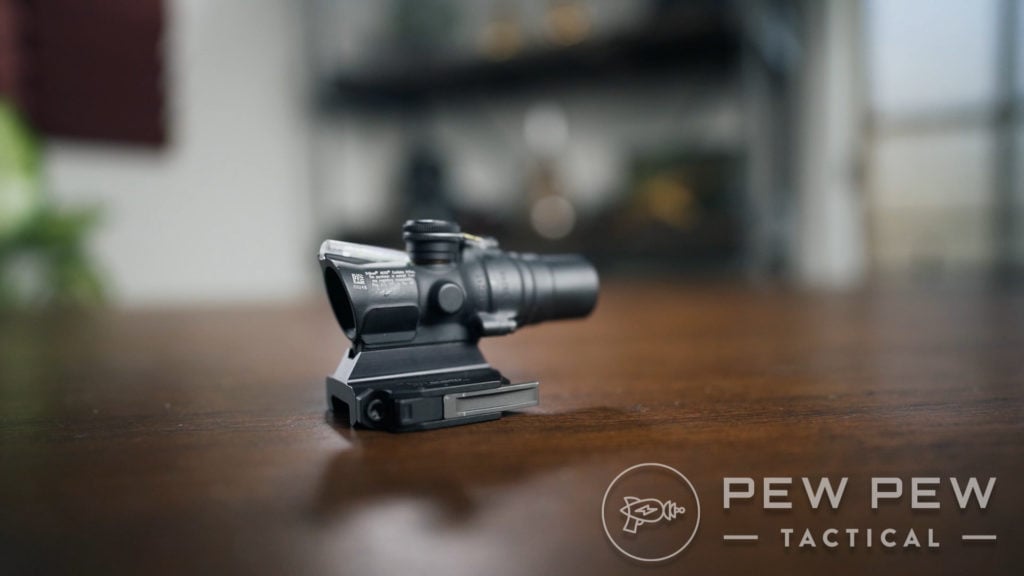 With a much smaller magnification of 1.5x, this isn't quite as popular as other options. However, its small size and excellent design have made it a favorite for a specific niche of shooters.
Minimal magnification and small design make it feel more like a red dot than a prism optic. But shooters with astigmatism will certainly enjoy the etched reticle that doesn't starburst like a traditional red dot.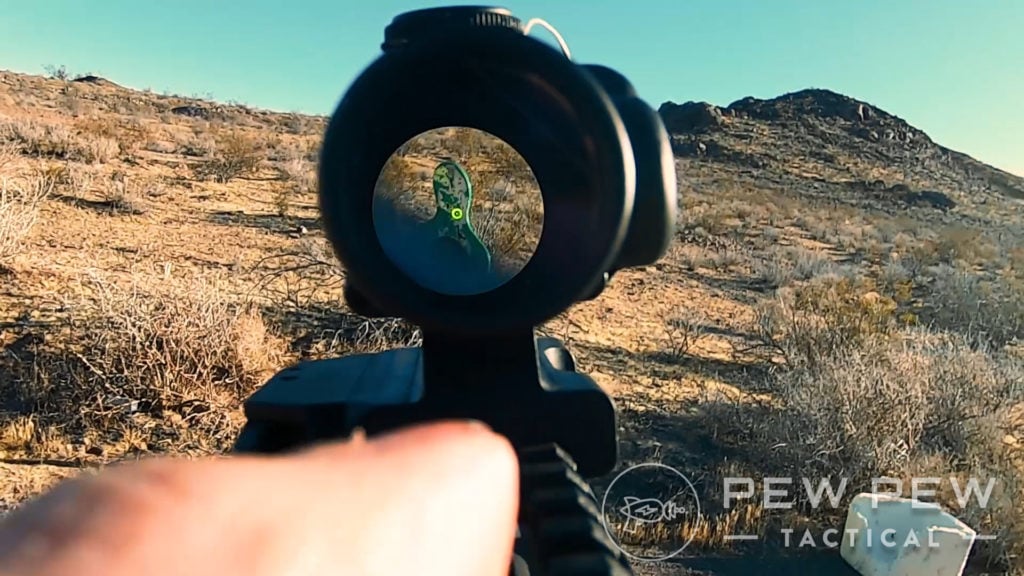 The 1.5x16S series optics are designed for close-range, rapid-fire shooting and is well suited to carbines, SMGs, PCCs, and beyond.
The eye relief is still short at 2.4 inches, but it's better than your standard ACOG. Plus, with a two-eyed open shooting style, you'll have no problems with reflexive shooting.
948
at OpticsPlanet
Prices accurate at time of writing
Prices accurate at time of writing
There are several variations for various calibers and several reticle designs. The 9mm PCC is probably my favorite, but there are plenty of choices for anything from CQB to competition.
3. Trijicon TA02 4×32 LED ACOG
The use of tritium and fiber optics was quite revolutionary for its era.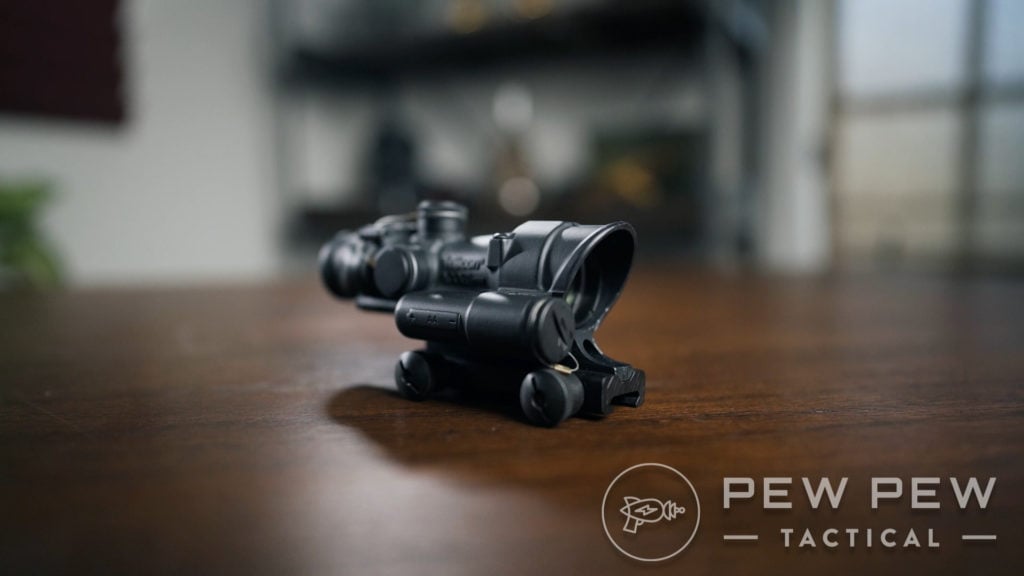 But keep in mind when the ACOG came out, battery-powered illumination was often measured in the hundreds of hours. In fact, the first Aimpoint only had about 50 hours of runtime.
As mentioned earlier, the ACOG's tritium will eventually dim and die. Additionally, the auto-adjusting reticle can become too bright in extreme direct sunlight (this is why you sometimes see the fiber optic taped over).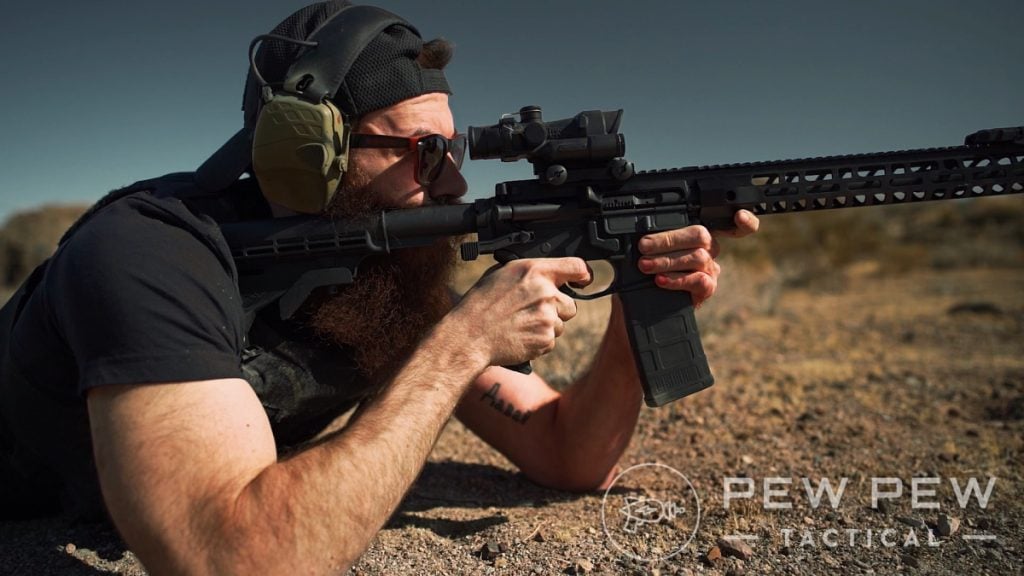 Trijicon's TA02 LED variant swaps things up and uses a modern battery to generate the illumination. Multiple settings give the user increased control over the brightness levels regardless of ambient lighting.
You also get 12,000 hours of use with a single AA battery.
When you purchase an ACOG, you are spending a lot of money. So why not get an optic that lasts more than 10-15 years and one that you can manually adjust the brightness on?
Best Battery-Powered ACOG
1139
at OpticsPlanet
Prices accurate at time of writing
Prices accurate at time of writing
While the LED variant isn't as popular as the tritium and fiber optic options, it is still a great choice.
What do you think of the Trijicon ACOG TA02? Rate it below!
4. Steiner T-Sights
The Steiner T-Sights are modern prism optic optics that come in 3x, 4x, and 5x fixed magnifications.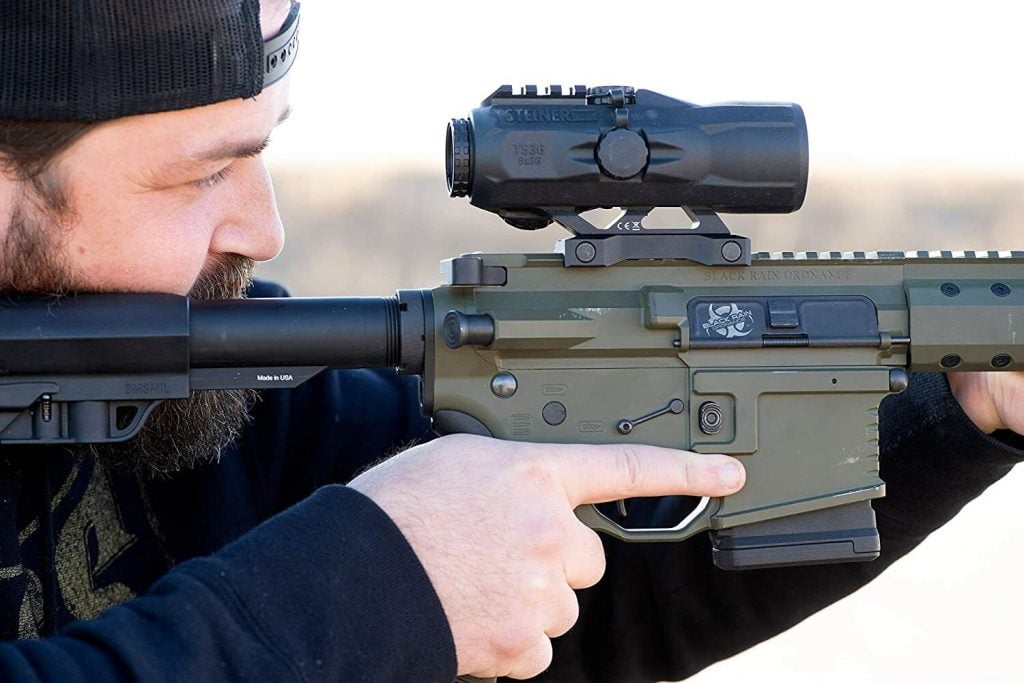 Steiner doesn't get enough credit for their various optics and lights. This is true here, as the T series are some of the clearest glass on the market.
They are super bright, with a vivid picture that rivals the ACOG. The field of view is a little wider than the ACOG and a hair lighter. Oh, and the eye relief is about an inch better as well.
469
at Amazon
Prices accurate at time of writing
Prices accurate at time of writing
Sections of Picatinny rail make attaching mini red dots easy, and these optics are tough as nails with water resistance up to five meters and up to 600gs of recoil resistance.
A BDC-style reticle is available for both 5.56 and 7.62 NATO.
691
at OpticsPlanet
Prices accurate at time of writing
Prices accurate at time of writing
These are professional-grade optics aimed at police and military forces and hardcore shooters who expect the best out of their optics.
They are also several hundred dollars cheaper than the ACOG.
5. BROWE Combat Optic
The BROWE Combat Optic (BCO) comes from the mind of a former Trijicon employee who wasn't happy with the way Trijiocn lagged behind in modernizing the ACOG.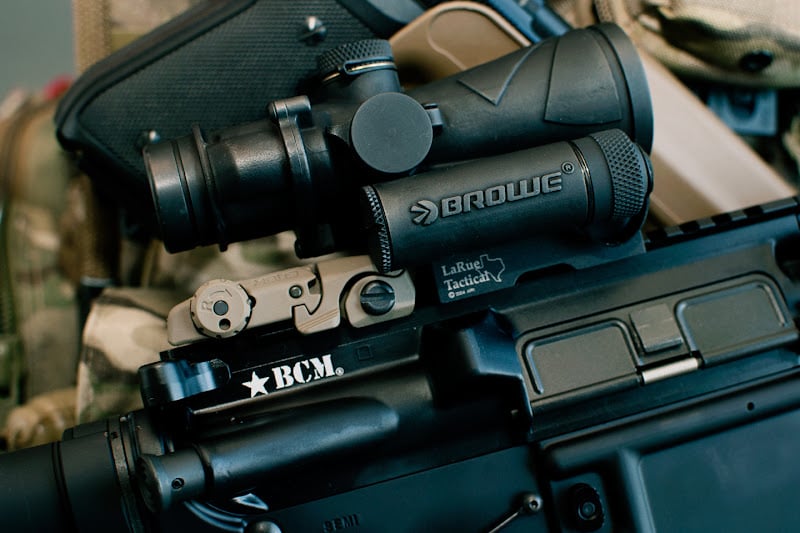 Gone is the tritium/fiber optic in favor of a battery-powered design.
Additionally, the BCO has something they call Target Light Sensor Technology. It measures the light where you are aiming and automatically adjusts the reticle.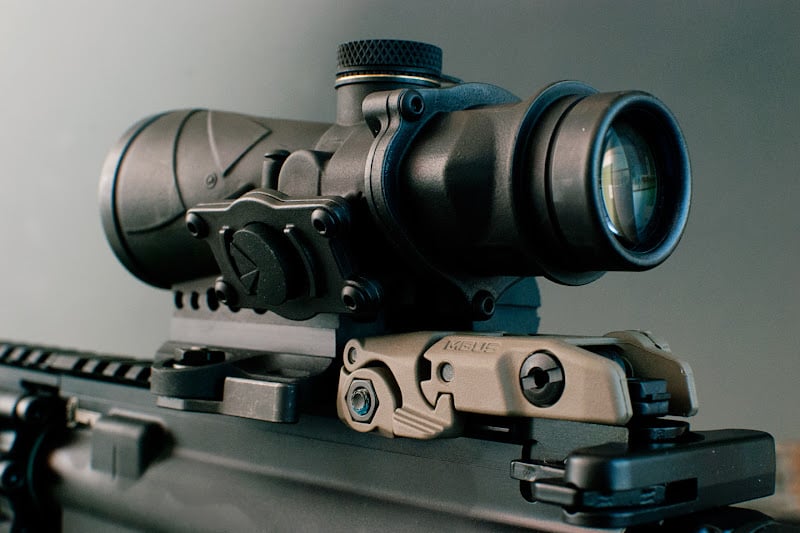 This makes it easier to see and hit targets when you are in the shade and the target is in the sun or vice versa.
BROWE produces the BCO with 11 different reticle patterns for the most common rifle calibers. The optics come in 4x32mm only, but they offer a slightly wider field of view at a similar price point but with much better technology.
Best ACOG Clone
1274
at OpticsPlanet
Prices accurate at time of writing
Prices accurate at time of writing
The BCO even offers an option to attach a red dot for immediate close-range shooting. It's a very modern prism optic of professional quality — and it is probably the best ACOG killer out there.
6. Swampfox Prism Scopes
Swampfox Optics makes several prisms that arrange themselves around multiple magnification settings and designs.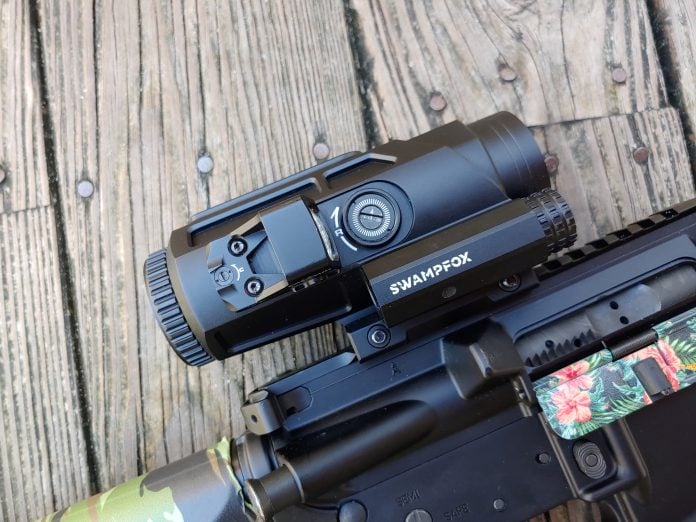 If you want something affordable but solid, Swampfox is the way to go.
Options include the 1x Blade, the 3x Trihawk, and the 5x Saber. Each is surprisingly different and very usable.
191
at Amazon
Prices accurate at time of writing
Prices accurate at time of writing
The Blade is more than a red dot stand-in for those with astigmatism. It features a reticle designed for close-range shooting with a height over-bore compensation reticle to make close and fast precision shots.
245
at OpticsPlanet
Prices accurate at time of writing
Prices accurate at time of writing
With the Trihawk, you get moderate magnification paired with a massive field of view. It is a physically large optic, but it's quite capable.
The field of view is a mighty 52 feet at 100 yards, and it is available with either a BDC reticle or the standout MOA Ladder.
Best Budget Long-Range Pick
330
at OpticsPlanet
Prices accurate at time of writing
Prices accurate at time of writing
The Saber kicks things up to 5x while keeping an impressive field of view of 30.9 feet at 100 yards. A partially illuminated MOA-based reticle is used and is great for calling shots with a wide variety of calibers.
Side mounts for a 1x red dot are also present.
7. Primary Arms MicroPrisms
Primary Arms makes a lot of prism optics, but the ones that stick out most to me are their MicroPrism offerings.
These optics come in 1x and 3x magnification and are roughly the same size as a compact red dot optic.
The 3x MicroPrism is by far the most impressive. Being able to fit 3x magnification in such a small optic is crazy. It's ultra-small but very capable when it comes to traditional carbine usage.
Best Budget Pick
319
at Primary Arms
Prices accurate at time of writing
Prices accurate at time of writing
Reticle options for the 3x include 5.56, 7.62 NATO, .300 Blackout, and 7.62x39mm, with the 1x featuring ACSS Cyclops and 9mm reticles.
Illumination is daylight-bright, and the clarity is surprisingly nice for such an affordable optic.
269
at Primary Arms
Prices accurate at time of writing
Prices accurate at time of writing
Primary Arms hit a home run with these ultra-small magnified optics, and they are tough to beat for their size, weight, and price.
What is an ACOG?
ACOG stands for Advanced Combat Optical Gunsight. They are fixed power magnified prism optics with magnification levels between 1.5X to 6X.
One of the big claims to fame of the ACOG was its illumination features.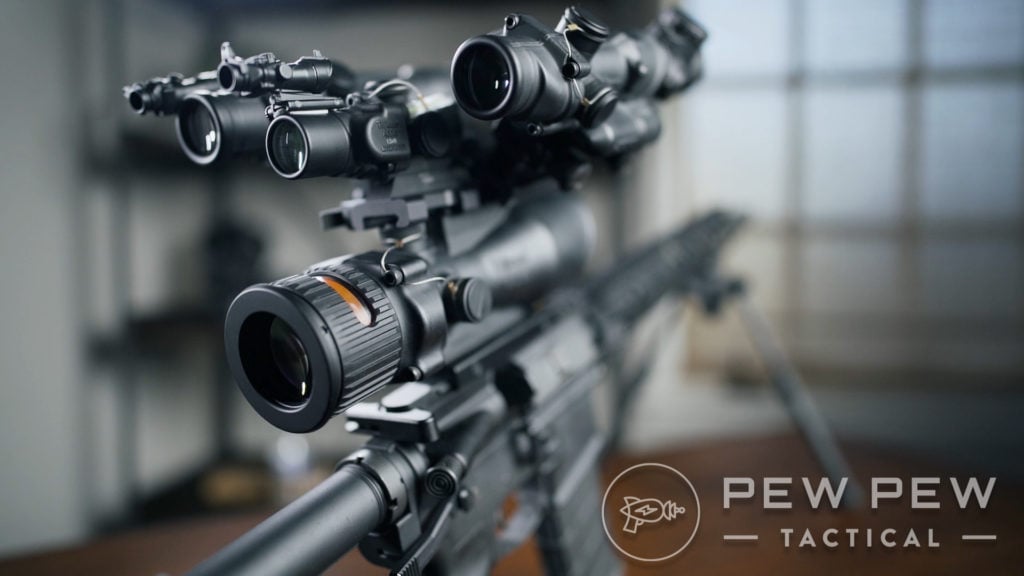 Original ACOGs used a combination of Tritium and Fiber Optics to create a power source that relied on ambient light to power the illuminated reticle. The reticles would be illuminated by the sun and self-adjust to the ambient lighting conditions.
Modern ACOGs also come in battery-powered and tritium/fiber optic configurations.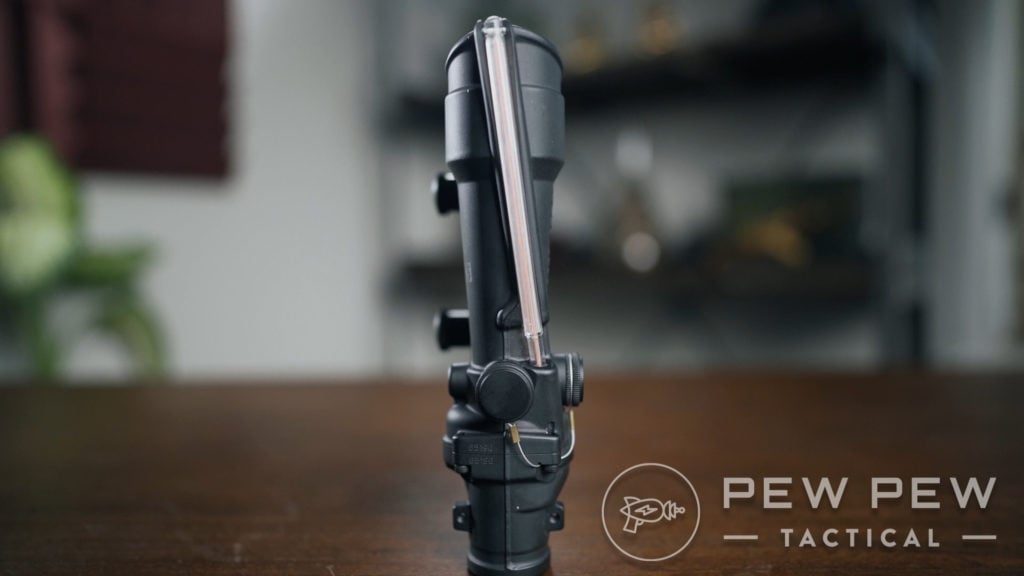 ACOGs became famous after their adoption by the United States military.
Originally the ACOG was part of the SOPMOD kit for the M4A1 rifle used by Special Operations Forces. In the early 2000s, the Marine Corps adopted the optic en masse, and the Army fielded it within their infantry units in small numbers.
Strengths of the ACOG
One of the most notable features of the ACOG is its power source. In 1987, battery-powered reticles didn't last long. Harnessing the power of the sun and ambient light ensured the optic always worked.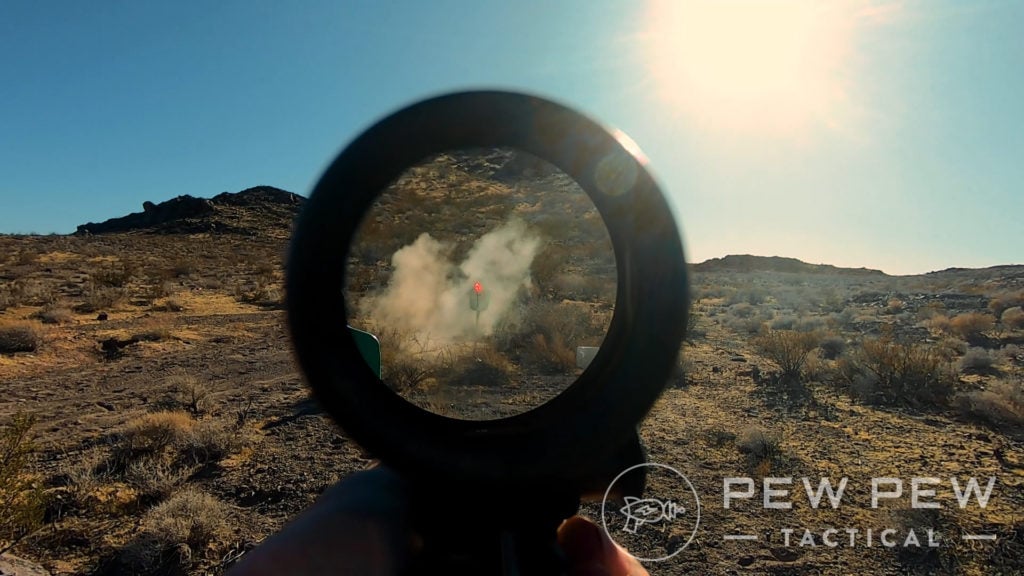 As an infantryman, I can tell you batteries are like hen's teeth, and not having to swap batteries is a Godsend.
Beyond that, they are Marine proof. I challenge any other optic to make it through hundreds of infantry classes, numerous deployments, field ops, and more without breaking. As a Marine, I saw more iron sights break than ACOGs.
In one famous story, an ACOG took an AK round and saved the life of the Marine carrying it.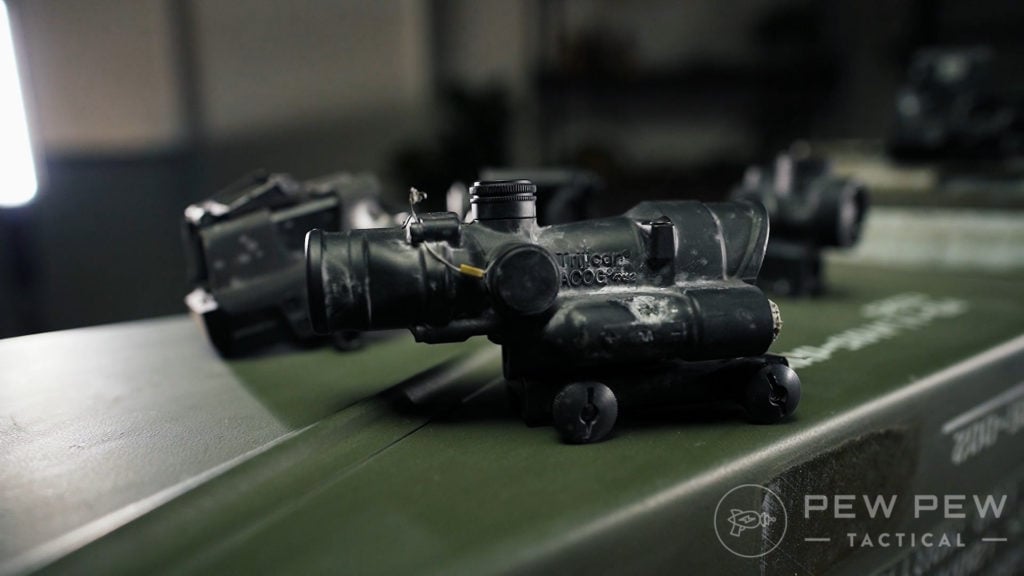 Additionally, ACOGs are super easy to use. The BDC reticles make it very easy to use holdovers efficiently.
You can take an 18-year-old who has never fired a gun, give them a week of instruction and have them hitting targets out to 500 yards in no time.
ACOGs also possess a degree of modularity that's nice. You can add a red dot on top with the right mount to have a non-magnified option for CQB. Backup iron sights are also an available option.
Downsides
ACOGs aren't all perfect. They do have some inherent weaknesses.
The first is a limited shelf-life. Tritium has a radioactive half-life of between 10 to 15 years, at which point the illumination becomes dim or dead, forcing you to send it back to Trijicon and pay for a refill.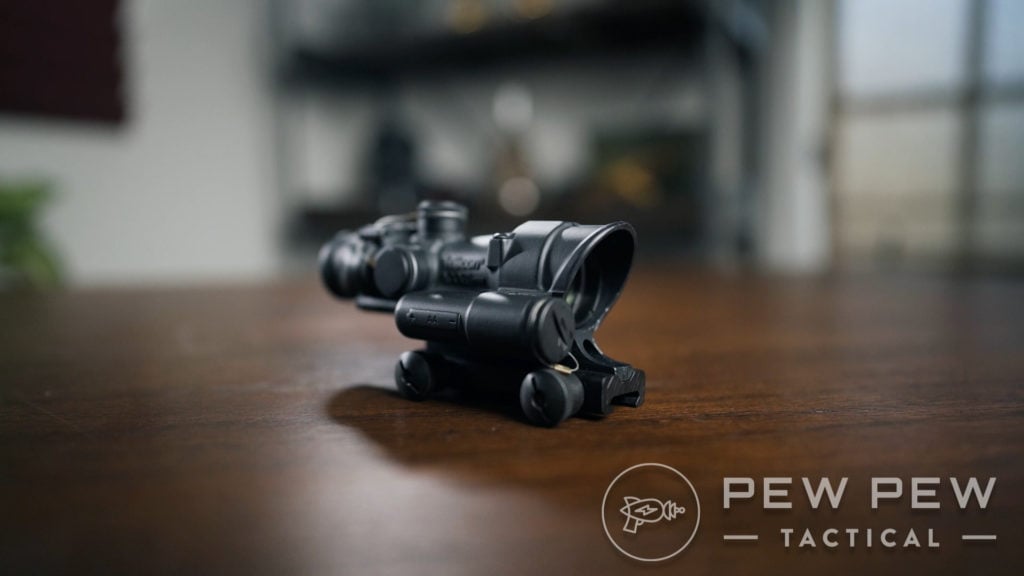 Also, holy crap, the meager 1.7-inch eye relief is tight and not very forgiving. Using this thing with an A4 length stock was interesting.
Not to mention the high price tag is certainly a turn-off for many people.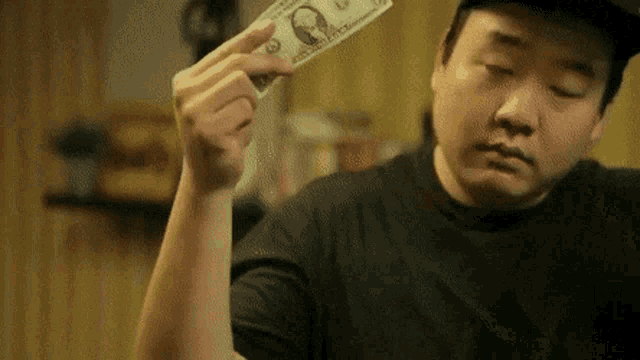 With the pros and cons out of the way, let's take a look at some of the best ACOG models and alternatives out there.
Final Thoughts
Despite everything that is on the market today, the ACOG is still a viable option.
But for those that want something a little different, a little newer, or maybe a lot cheaper, there are some excellent optics that fill that same role.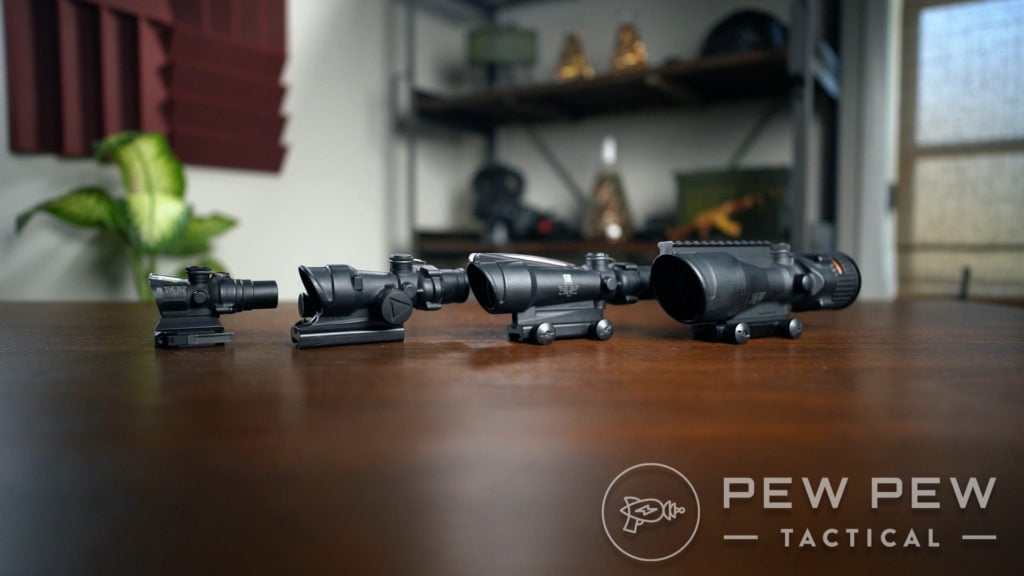 Do you have any experience with the ACOG or any similar optics? Let us know in the comments below! Looking for other optic types for your AR-15? Check out our article, the Best AR-15 Scopes & Optics!