We all know in the world of tactical 5.56 rifles, the AR-15 rules.
Oftentimes it seems like the only choice for a modern semi-auto 5.56 caliber rifle.
What if I told you it didn't have to be?
What if I told you there were better or, at the least, alternative options? As a natural-born contrarian, I have a hard time settling for the rifle in use by everyone else.
So I seek out alternatives. I've even found some of what I consider the best 5.56 rifles that aren't AR-15s.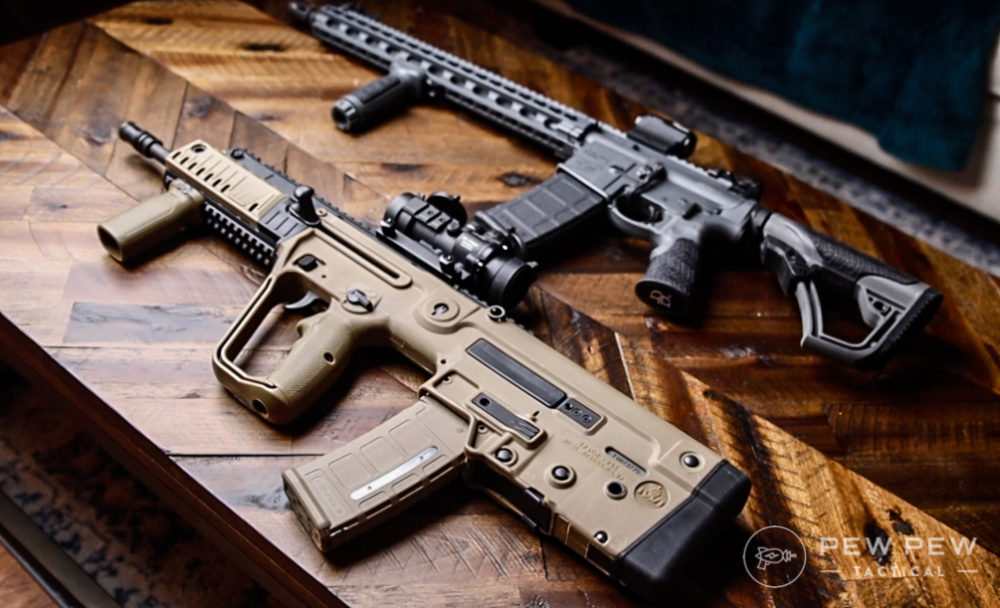 The rules are simple when it comes to selecting 5.56 rifles that aren't the AR-15. If you can read the title, you know the rules — it must be in 5.56 and can't be an AR-15.
Believe it or not, there are lots and lots of non-AR-15 rifles in 5.56, but many of them are hard to love.
I've found a handful worthy of being called AR-15 replacements in various configurations and designs. But before we start, I also want to address the elephant in the room.
Summary of Our Top Picks
Table of Contents
Loading...
Ground Rules
I love the FS2000.
FN's tactical tuna has been one of my favorite rifles for a very long time, and I can't help but love it. It was a robust, ergonomic, and fun rifle.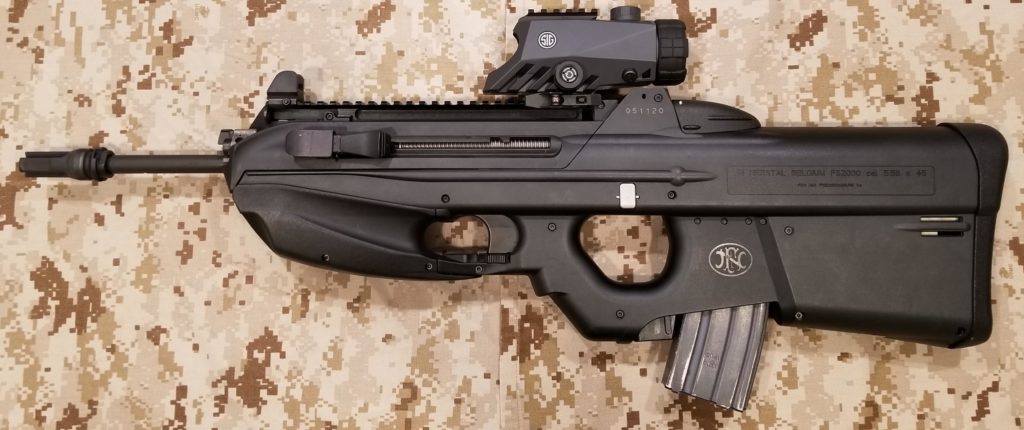 It's not on this list, though. Why?
Because it's been discontinued.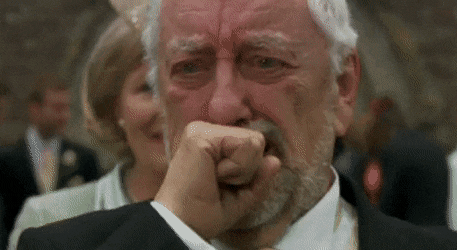 This article could be filled with guns discontinued or almost impossibly hard to find.
Guns like the aforementioned FS2000, the Sig Sauer 556, the C93, etc…but because they've been discontinued, they can only be found on the second-hand market.
So, we're keeping to guns that you can actually find out in the wild without having to promise your firstborn.
Best 5.56 Guns That Aren't AR-15s
1. BRN-180
This is a wildcard choice because the BRN-180 can use a standard AR-15 lower receiver.
At the same time, Brownells does make a dedicated BRN-180 lower, and since the BRN-180 uses a completely different operating system, I don't consider it an AR-15.
The BRN-180 is a clone of the failed Armalite AR-18 and AR-180 series rifles.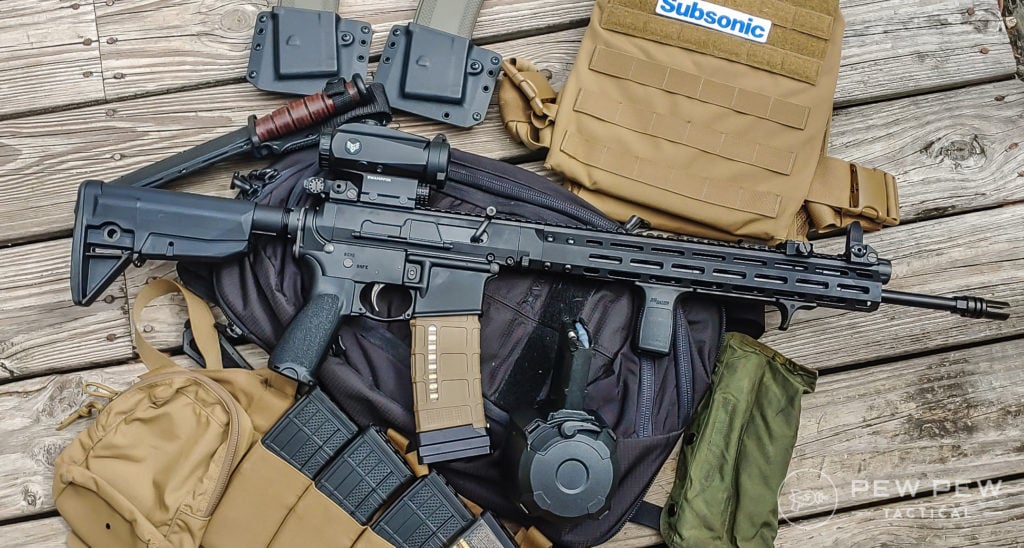 These guns have a storied history but were never very successful. The BRN-180 modernizes and changes the design a bit to make the upper compatible with AR-15 lowers.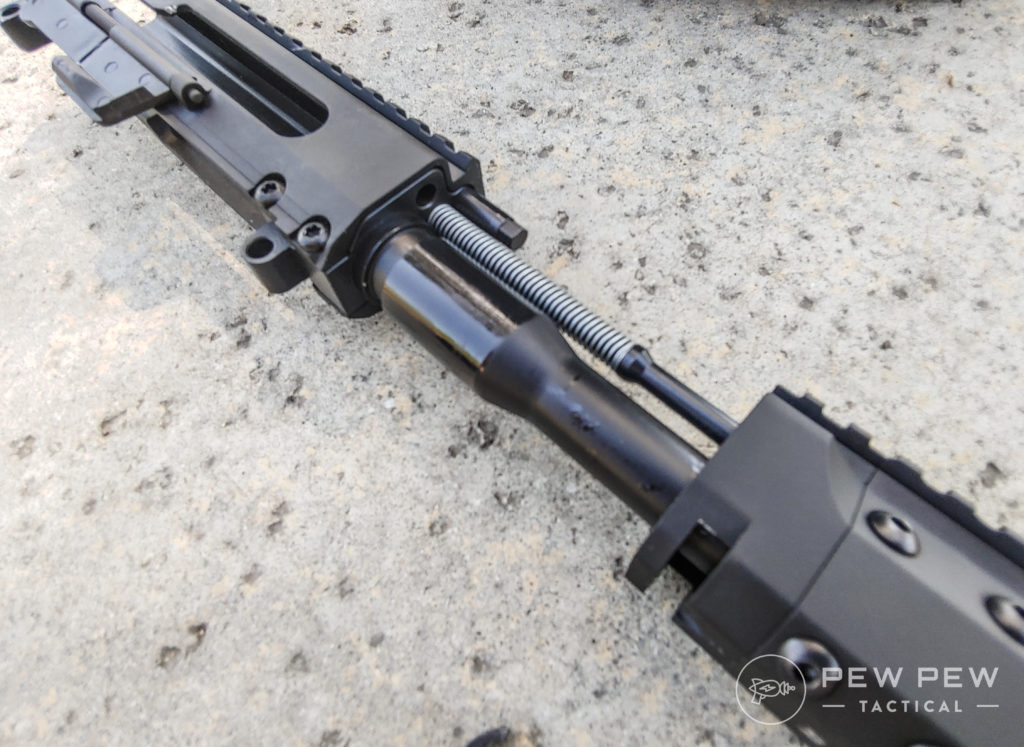 This rifle uses a short-stroke gas piston that loses the need for a stock with a buffer system, which allows you to use a folding stock with the ability to still operate the weapon.
The internal buffer system is contained in the upper receiver with a dual spring design that makes the BRN-180 a soft shooting rifle.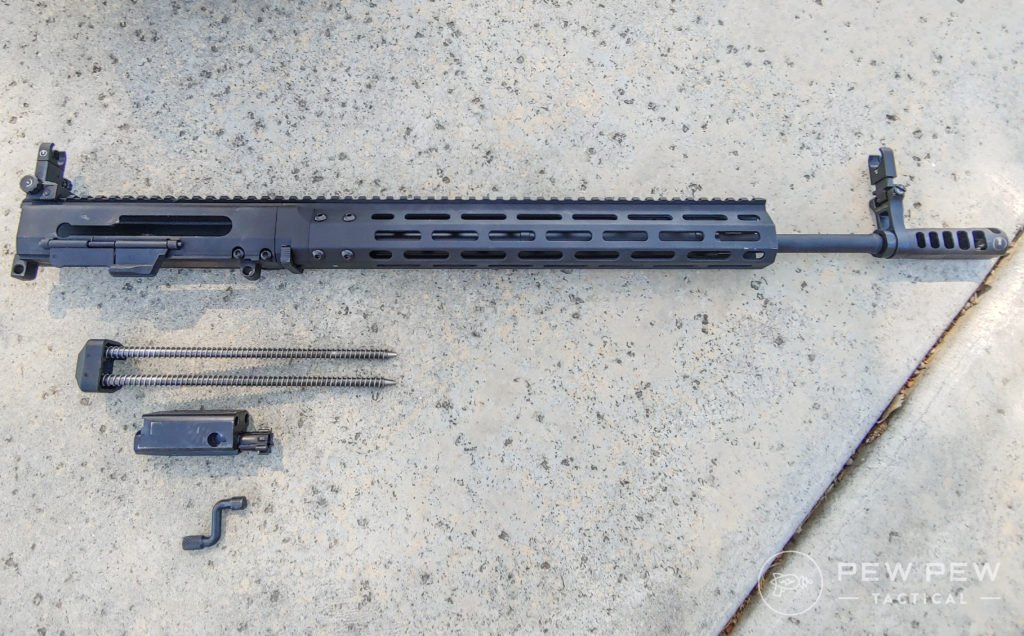 The BRN-180 uses a traditional right-side charging handle, has a flat top upper receiver, and an M-LOK handguard.
849
at Brownells
Prices accurate at time of writing
Prices accurate at time of writing
Honestly, the modernized BRN-180 is an awesome and fun gun that's highly accurate — and it could be said, as an Armalite design, to be the real successor to the AR-15.
169
at Brownells
Prices accurate at time of writing
Prices accurate at time of writing
Check out our full BRN-180 Fighting Rifle Build.
2. CZ Bren 2 MS Carbine
As a tactical hipster, I can't make this list without adding CZ.
The CZ Bren 2 MS Carbine is the latest generation of the Bren series.
Though the original Bren was designed for a military contract, the Bren 2 (Electric Boogaloo) was made for civilian and law enforcement sales.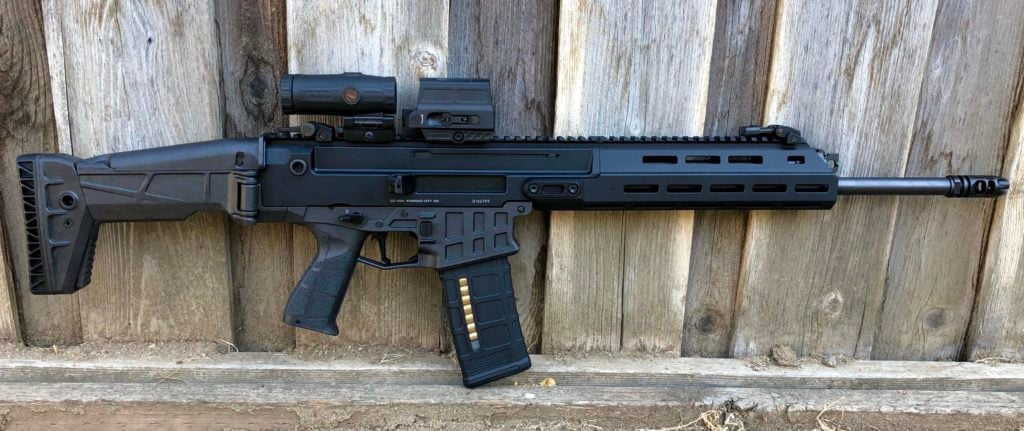 Being outside of a military contract allowed CZ some room to grow.
The Bren 2 is incredibly lightweight and uses an aluminum upper with a carbon fiber composite lower. And the rifle variant weighs 7.3 pounds. I do appreciate a good light rifle.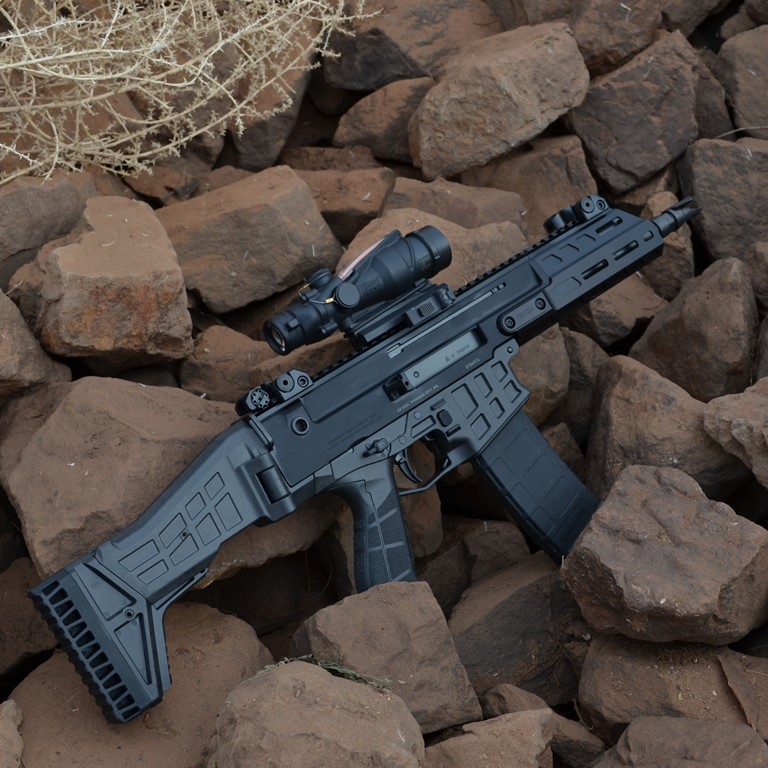 The controls also outperform most guns in its class. Its nonreciprocating charging handle can be swapped from left to right.
After that, everything is truly ambidextrous. This includes the magazine release, bolt release, and safety.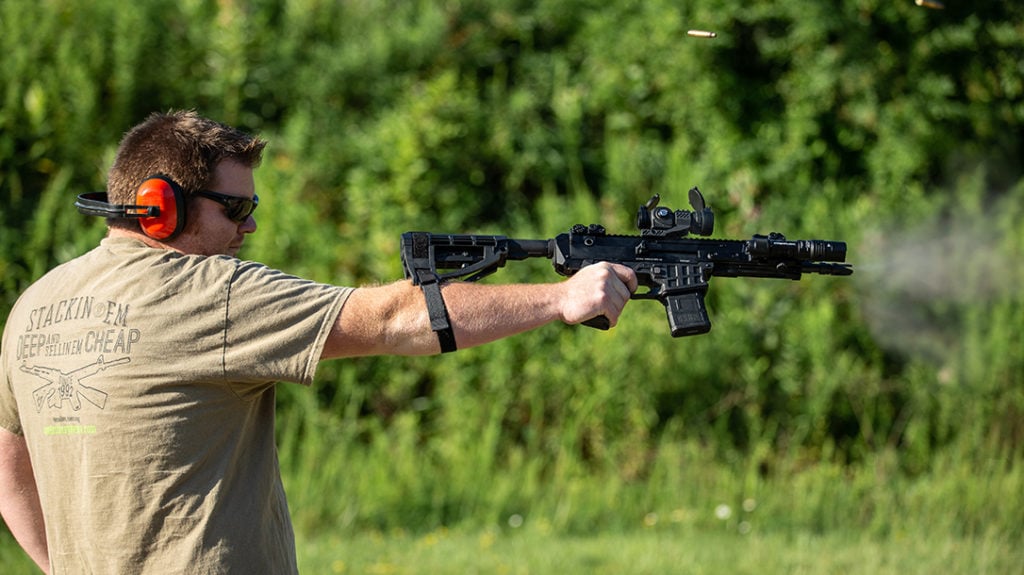 The MS model has a modular handguard system that allows the end user to shorten or extend the handguard as needed.
Also, barrel swaps are very easy, so converting this gun to an SBR is a real possibility.
1989
at Kygunco
Prices accurate at time of writing
Prices accurate at time of writing
The Bren keeps the short-stroke gas piston system, and the gun uses a folding stock to shrink the gun to a mere 28 inches.
Both rifle and pistol variants are now available, and pistol variants are begging for a brace.
3. Sig Sauer MCX
You have to appreciate that Sig doesn't do things in a small way.
The company introduced the MCX and then started pumping out variants of all different sizes and furniture configurations.

The design influence seemed to be based on making the gun as modular as possible, which, as an upgrade junkie, I can wholeheartedly get behind.
Sig proclaims the MCX series has 500 different possible configurations that can fulfill a wide variety of mission profiles.
The MCX uses a short-stroke gas piston system that allows for folding stocks.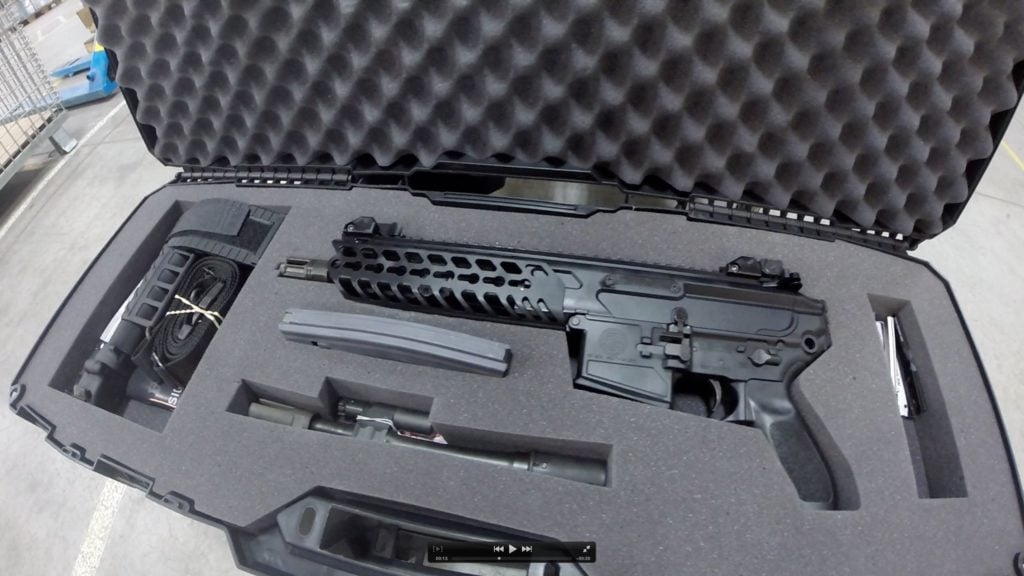 Because of the popularity of this rail-based stock mounting system, it has become an almost new standard for short-stroke gas piston guns.
The MCX also mimics most AR-15 controls, so it can be a seamless transition from the AR-15 to the MCX.
This includes the charging handle, the safety, the magazine release, the bolt release, and the forward assist. The safety and magazine release are ambidextrous as well.
Best AR-15 Alternative
2499
at Kygunco
Prices accurate at time of writing
Prices accurate at time of writing
Of course, the MCX offers standard rifle options, SBRs, and various pistol systems, including the very cool Rattler model.
Because of the very modular system, it's very neat and innovative — as far as 5.56 rifles go.
Check out our review on the pistol version of the Sig MCX.
4. Steyr AUG
The Steyr AUG is one of the most successful bullpup designs ever.
It addressed many bullpup problems in its design and allows for comfortable use for both lefties and righties. The ergonomics are absolutely outstanding.

The AUG first entered service in 1978, so for a rifle in its 40s, it's held up rather well.
Steyr currently sells the AUG A3 M1 model. This model offers various length sections of Picatinny rail to attach your favorite optics as well as the famed integrated optics options.
Now, the details!
The AUG uses a clean running short-stroke gas piston system that vents excess gas forward and out of the rifle. It's incredibly reliable and surprisingly modular.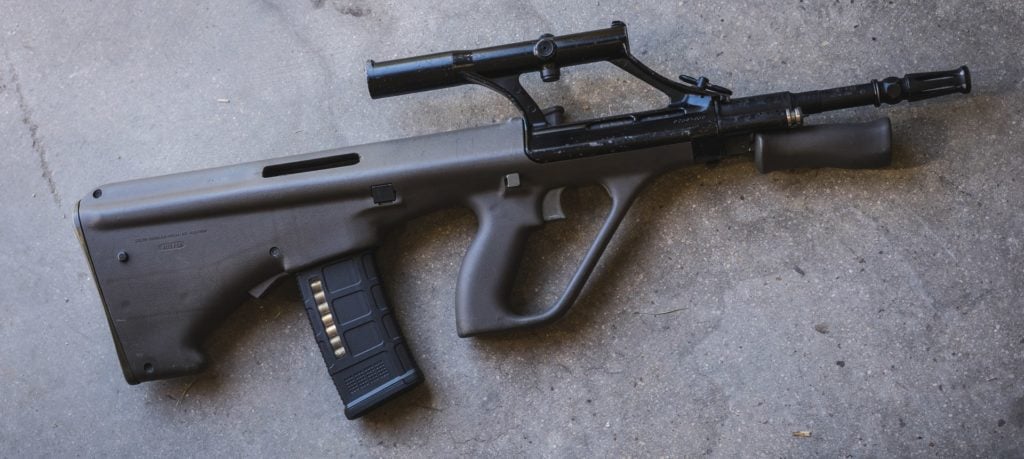 Dedicated Steyr fanboys have made numerous changes to the rifle and have enhanced its ergonomics, so you're bound to find plenty of fun ideas on the web on how you can customize your baby.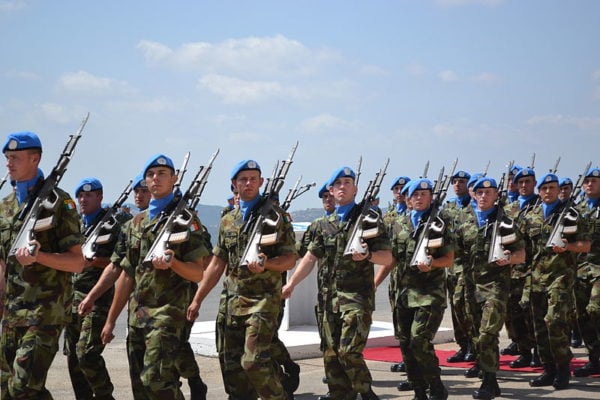 Steyr also embraces these companies and builders, seemingly supportive of their efforts.
Can you say customization one more time for me? Customization. Hells yeah.
Best 5.56 Bullpup
1799
at Bereli
Prices accurate at time of writing
Prices accurate at time of writing
The AUG has maintained its status as an excellent combat rifle and has more than proven itself.
Check out our Steyr AUG Hands-On Review.
5. IWI Tavor…Everything
Staying on the bullpup train, let's talk IWI's Tavor line. When I say Tavor, I mean all the 5.56 models, from the old standard to the newer X95.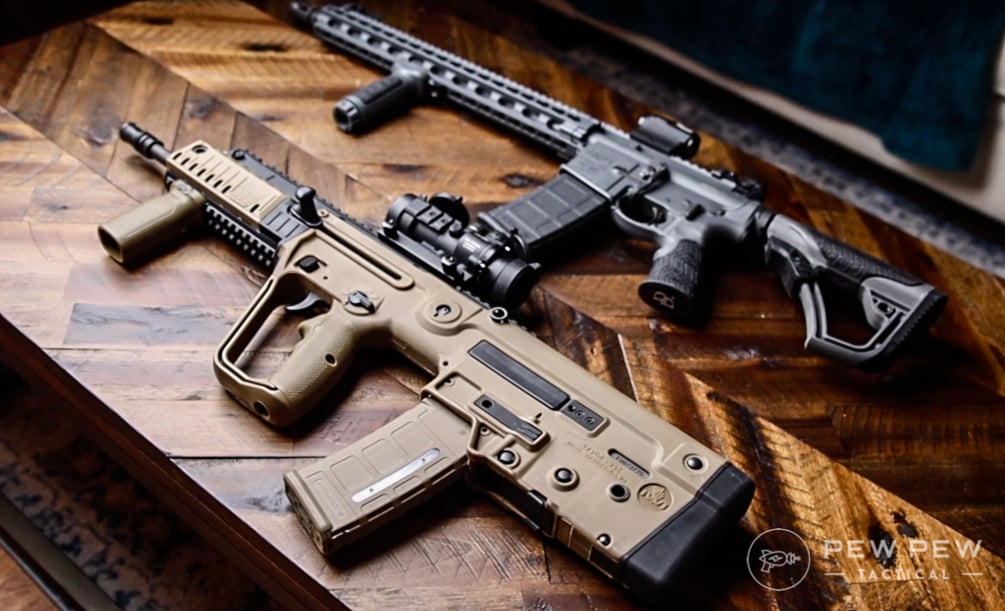 The Tavor series is likely the most popular 5.56 bullpup in the states.
Out of Tavor's line, the X95 has one of the better bullpup triggers and is considerably lighter than the competition.
Timney and Geissele produce drop-in Tavor triggers to make the trigger even better.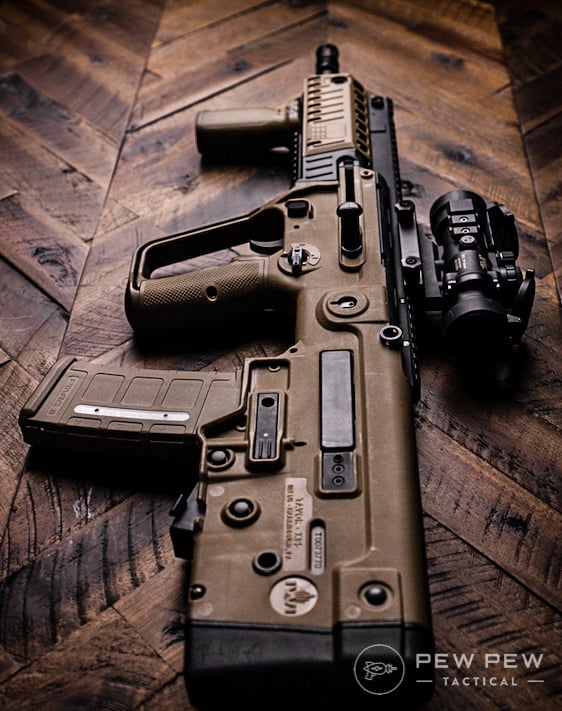 The gun has also proven to be an ergonomic bullpup with AR-like controls that are relatively easy to learn.
IWI's Tavor series holds a more modern design over the AUG, offering an easier time accommodating accessories and rails.
You also get a nice long, flat top upper with plenty of optics space.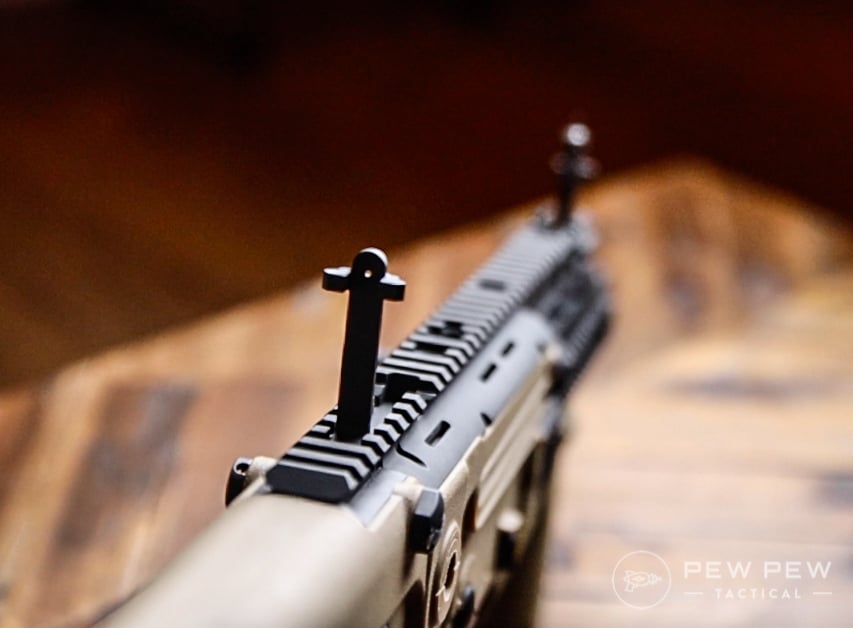 This light and handy gun has quickly become a favorite on the bullpup market.
The Tavor X95 is a mere 26.125 inches long with a 16.5-inch barrel. IWI even produces SBR variants with 13-inch barrels if you need to go even shorter.
Like the AR-15, the Tavor is modular, and conversion for 300 Blackout and 9mm are a thing should you desire them.
1749
at Kygunco
Prices accurate at time of writing
Prices accurate at time of writing
Check out our full review of the X95 here.
What's your take on the Tavor? Rate it here!
6. Kel-Tec SU-16
So far, every 5.56 rifle alternative to the AR-15 has been a relatively expensive weapon.
The AR market is so saturated that the prices are at an all-time low — even with pandemic pricing.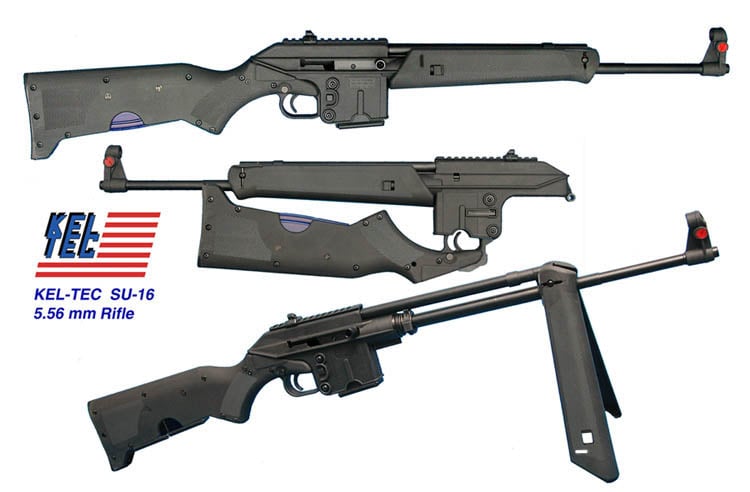 If you are on a budget but still want an AR alternative, the Kel-Tec SU-16 might be your choice.
The SU-16 is a unique rifle that's unlike any other.
Some variants feature fixed stocks, but the SU-16C sports a bizarre but cool, under-folding stock.
Kel-Tec released a bunch of models that come with various features and barrel lengths.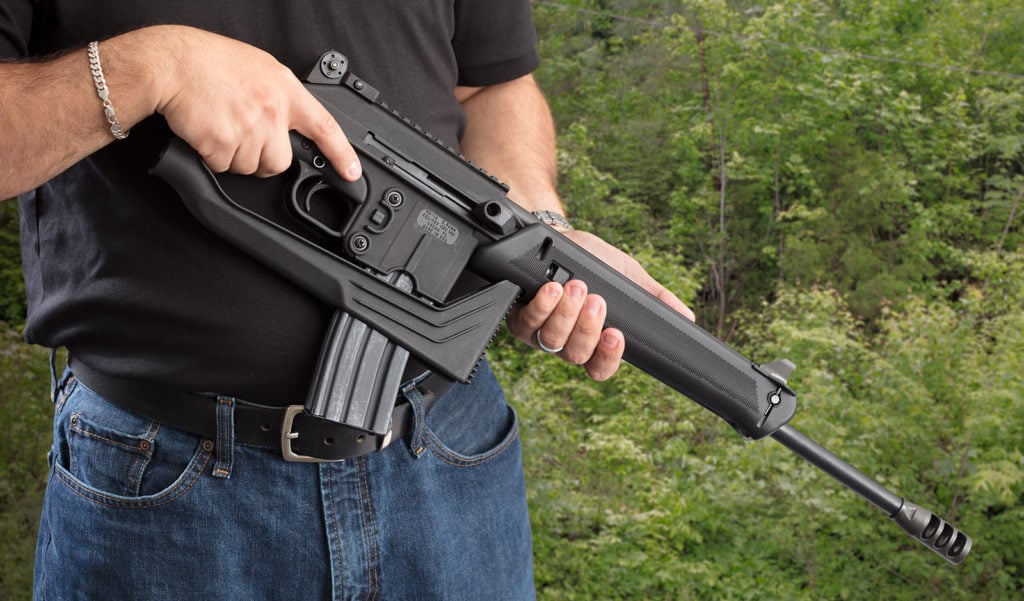 For instance, the SU-16B is the carbine variant with a fixed stock and weighs a mere 4.5 pounds. Now that is a lightweight rifle.
Several models have a handguard that converts to a bipod or stocks that allow the storage of extra magazines.
The SU series uses a unique gas piston design that allows for reliable operation.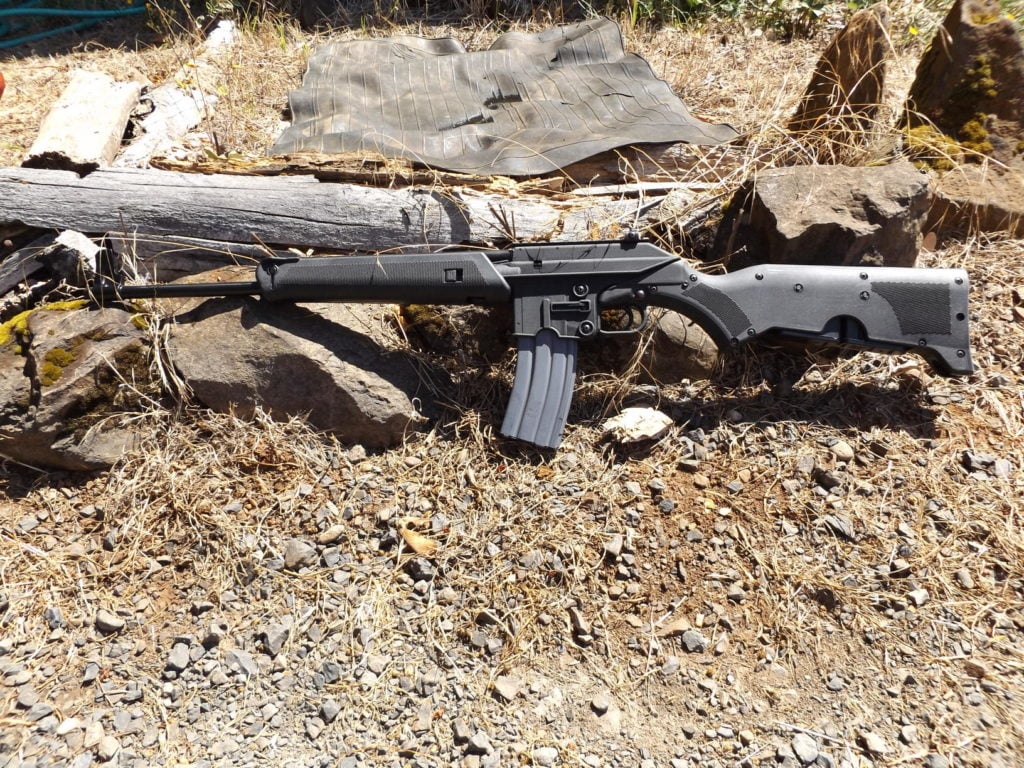 Admittedly the recoil is a little rougher than most, but a 4.5-pound rifle will do that.
The guns are also often priced at under $500, some a little more depending on the features chosen.
They are superbly small and minimalist in design, so they can be an excellent choice for someone on a budget or someone who wants to go as light as possible.
Best Budget Option
489
at Guns.com
Prices accurate at time of writing
Prices accurate at time of writing
7. Robinson Armament XCR
When it comes to high-end, modular 5.56 caliber rifles, the Robinson Armament XCR is tough to beat.
It comes in many different calibers, barrel lengths, stock, handguard configurations, and more.
Obviously, we are picking the 5.56 model, and to simplify things, let's go with the XCR-L Standard with a 16-inch barrel.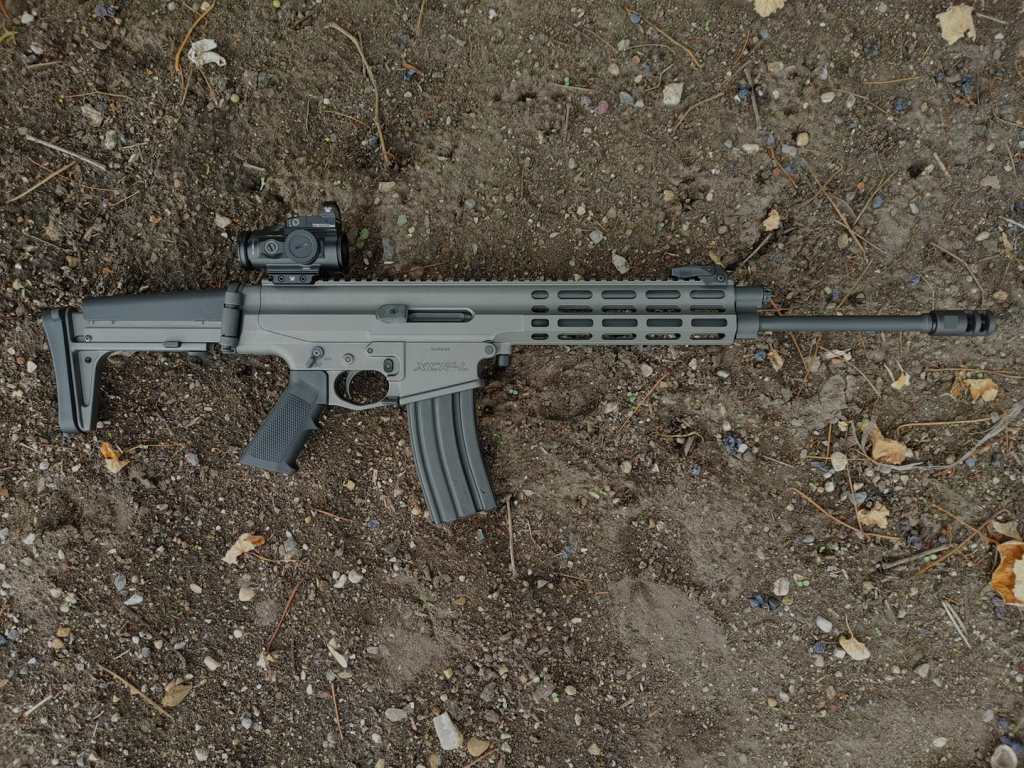 The XCR series utilizes a long-stroke gas piston combined with a heavy-duty bolt. Its famed bolt outperforms the AR-15 series and offers more reliable and longer-lasting performance.
The absence of a receiver extension for the buffer allows you to use a folding stock — including a wire style stock, the Magpul Zhukov stock, and even ACR stocks.
The XCR does use AR-15 magazines — a big selling point as far as I'm concerned.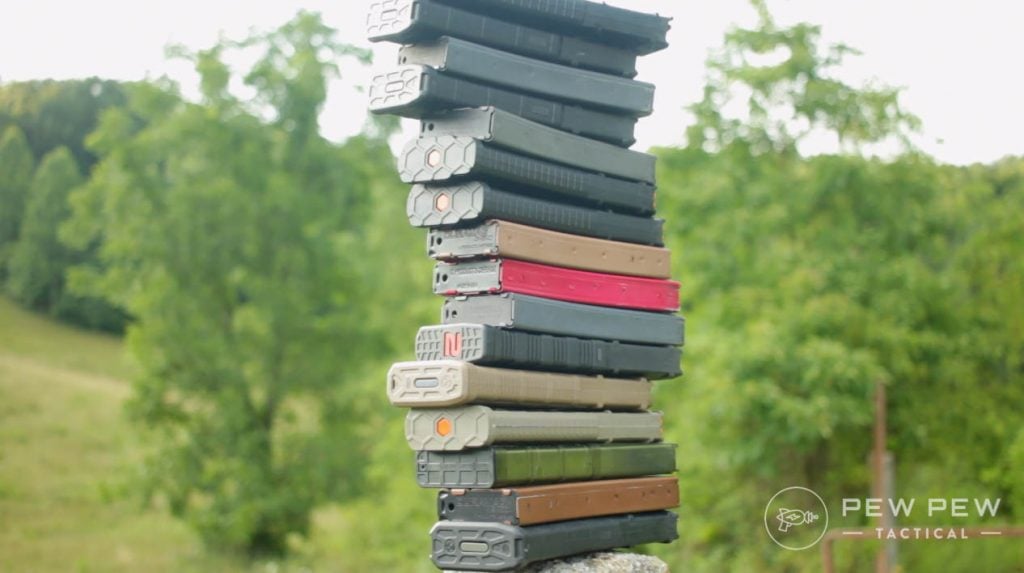 If 5.56 isn't enough, converting to various calibers is hardly an issue. The ability to swap calibers without an armorer makes the weapon one of the most modular on the planet.
Plus, it's plenty accurate, soft shooting, and reliable with various barrel lengths.
We get a fair amount of influence from some of the world's best rifles to form one excellent option if the world of the AR-15 has largely bored you.
2250
at Robinson Armament
Prices accurate at time of writing
Prices accurate at time of writing
8. IWI Galil ACE Gen 2
It'd be easy to leave us Galil fans clamoring, but IWI does more than produce a Galil. They produced a modern Galil in the form of the ACE Gen 2.
IWI's commitment to the Galil platform earns my respect.
Since the gun makes the list, you can bet your bottom dollar it comes in 5.56. Better yet, it even uses AR-15 magazines!
Now, what does the new Galil do to make the list?
Well, that's easy. It comes with a long M-LOK handguard, massive optics rail, side folding stock, and ergonomics that make AK fanboys whine.
Yet we still get that AK reliability and the long-stroke gas piston design that's proven to be rugged in the worst places the world has to offer.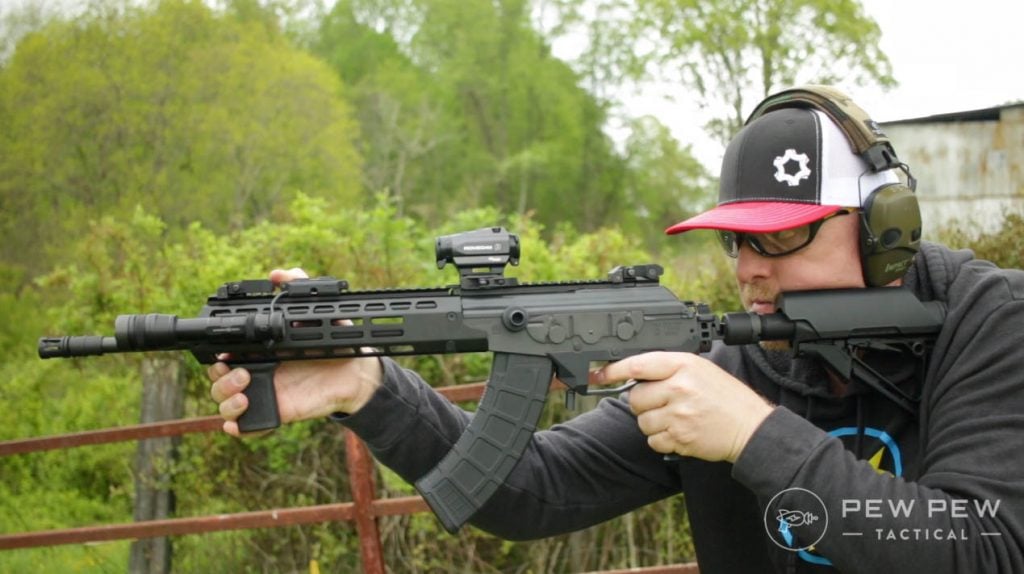 It's admittedly a heavy rifle, especially in the days of ultralight ARs. However, the Galil ACE Gen 2 gives you a smooth shooting rifle that's plenty accurate and a ton of fun to handle.
This gun gets you farther and farther from the AR platform, and when you're bored of ARs, you might want to stay far away.
1821
at Kygunco
Prices accurate at time of writing
Prices accurate at time of writing
Johnny took the Galil ACE Gen 2 for a ride, so be sure to read his full review or check out the video below.
9. KelTec RDB
Talk about fan service. The comments drove me to seek out an RDB and take it for a spin. The RDB is an island unto itself.
Not only is it a bullpup rifle, but it keeps the theme of KelTec's creativity at its core.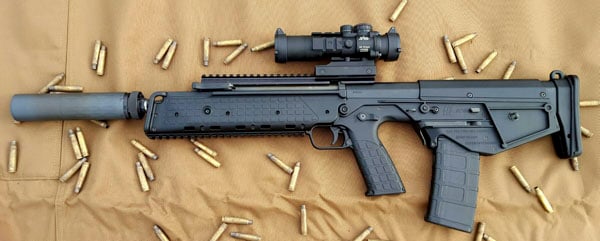 This 5.56 caliber does use standard AR-15 magazines, but that's where the similarities between the RDB and the AR-15 end.
For a bullpup, the RDB features a stellar trigger. It's clean and crisp without that weird grit and weight associated with bullpup triggers.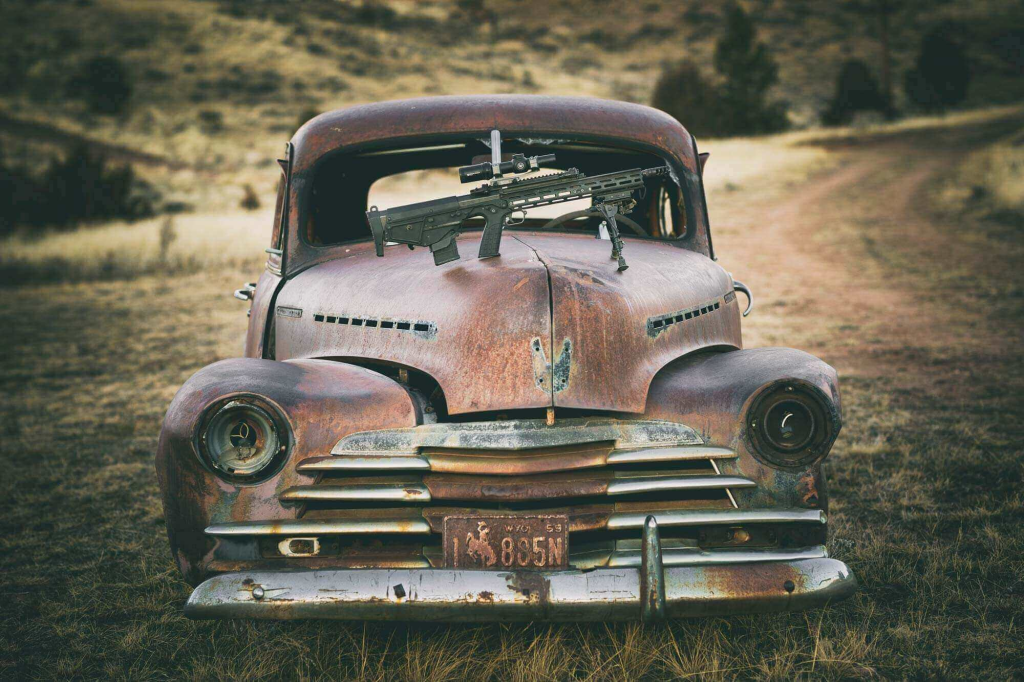 The short-stroke gas piston system keeps the gun comfy to fire, and a gas regulator helps you avoid too much gas to the face when using a suppressor.
A downward ejection brings the RDB to the gracious hands of left-handed bullpup enthusiasts. No more shells ejecting into your face!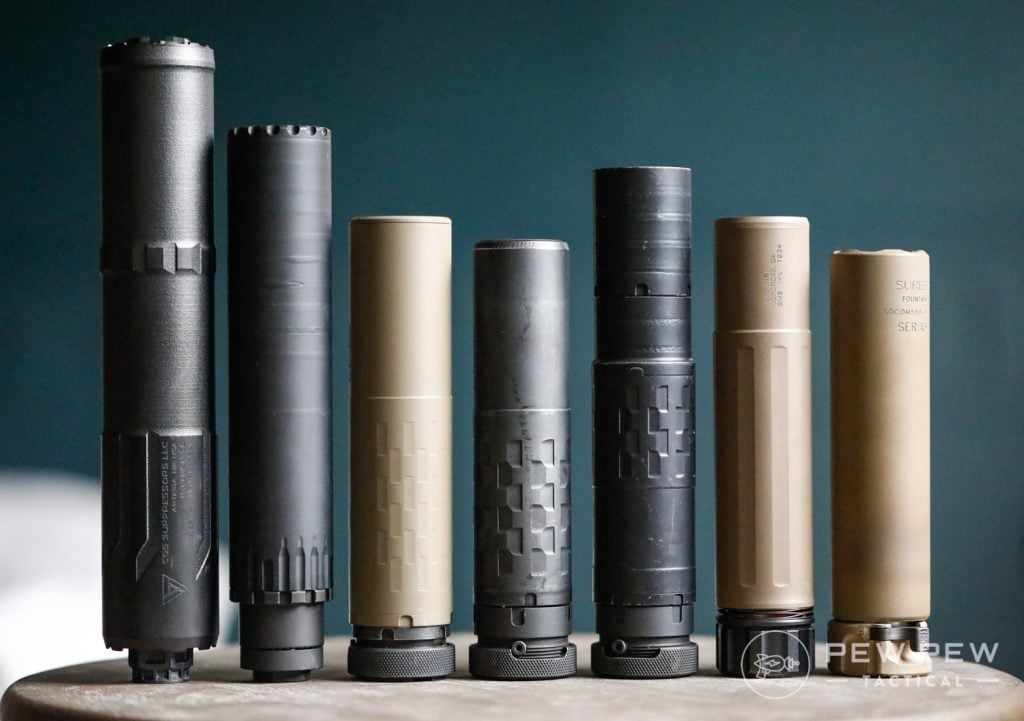 It's effortless to control and handle and a joy to shoot. There's plenty of room for optics, accessories, and more.
No one wants an AR-15 replacement they can't play dress-up with. My only big complaint would be they are seemingly hard to find and handle without an online purchase.
875
at Gunprime
Prices accurate at time of writing
Prices accurate at time of writing
10. Marcolmar Cetme LC
You got those Cold War blues? Do you feel you were born with a taste that embraces that period when the world used battle rifles? Or even better, where everyone was transitioning from battle rifles to intermediate-caliber rifles?
If so, Marcolmar has the rifle for you.

They've brought back the Cetme L rifles. The Cetme rifles formed the basis for the HK G3 and would be the rifle that started HK's roller-delayed fascination.
The L models resemble and handle like the full-sized Cetme and G3 rifles but in 5.56.
This includes the roller-delayed blowback system.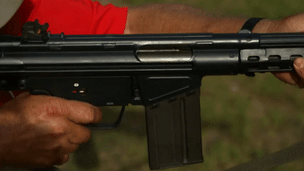 Marcolmar's rifles use an actual Cetme L design that's not a scaled-down 7.62 receiver but an authentic ground-up design. The company released these cold warriors in 5.56, and they use standard AR-15 magazines.
These guns come with the classic Spanish-style furniture, and you can go with standard iron sights.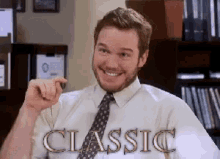 For a few dollars more, you can get a rail for adding an optic so you can modernize at least a little bit.
The Marcolmar Cetme LC guns aren't the most modern rifles, but they provide a fun experience different than most currently on the market.
It's an exciting and fun gun from a period largely ignored.
Best Roller-Delayed 5.56 Rifle
1209
at Guns.com
Prices accurate at time of writing
Prices accurate at time of writing
Runners-Up
(Editor) We know there are some perennial favorites that our writer didn't choose…and that we'd be remiss not to include somehow!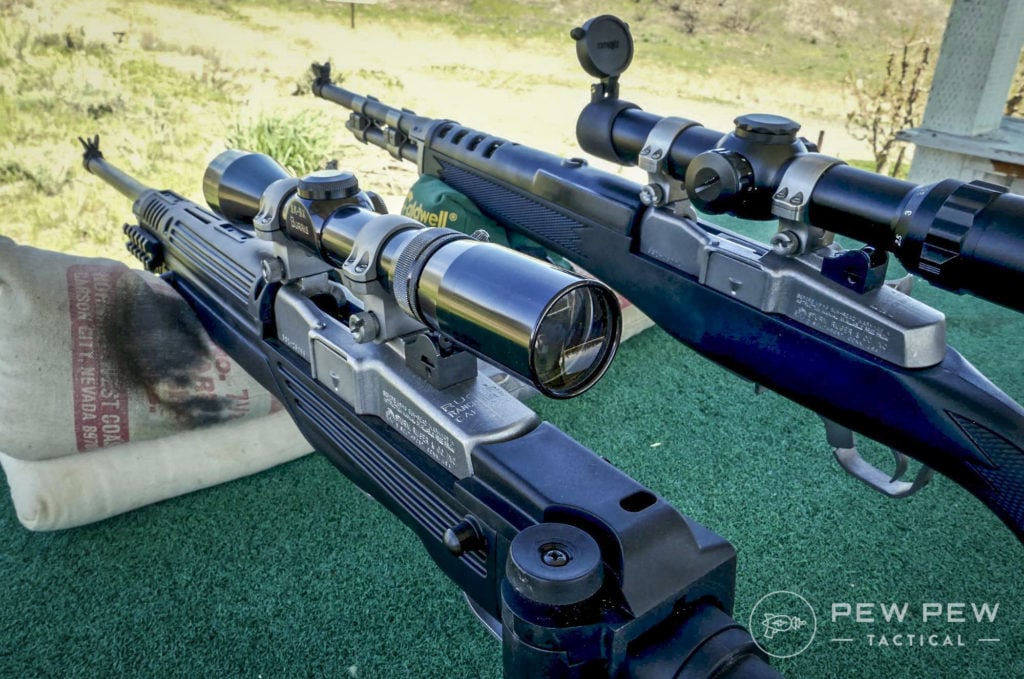 Final Thoughts
Admittedly I'd love to see more AR alternatives, but they are often a difficult sell in a market dominated by one rifle type.
It takes a helluva good rifle to stick around in a market where ARs can be had for $400.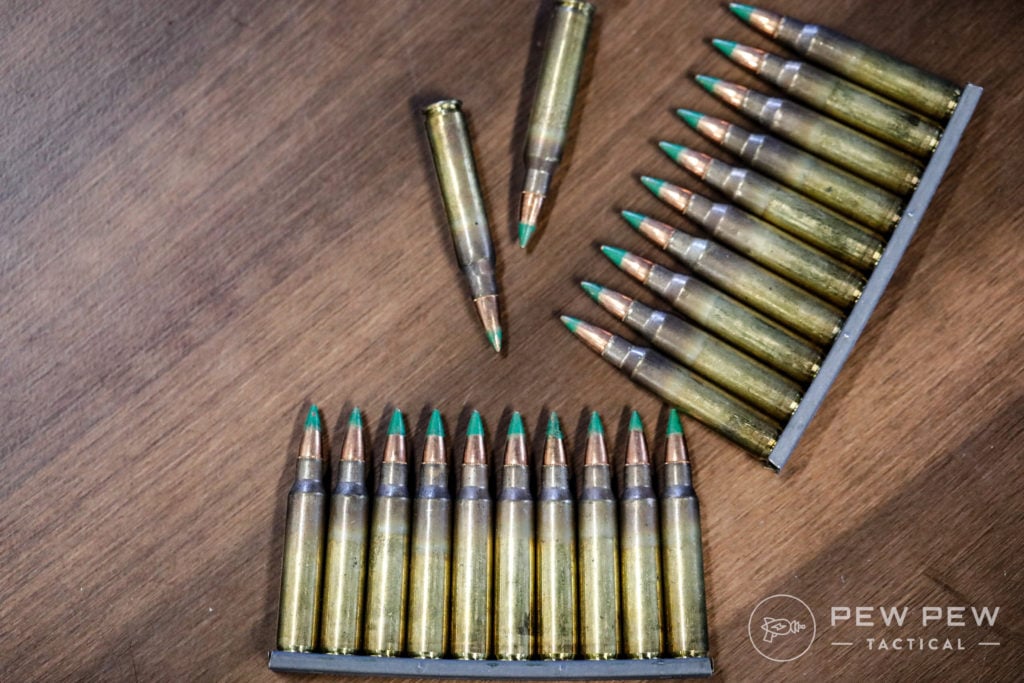 The above rifles are well-tuned, well-designed, and made to last. They also offer you something different from the old standard AR-15 in how they operate, handle, and feel.
What AR-15 alternatives would you add? Or just check out Best AR-15 Alternative Calibers. Need to feed the beast? Check out the Best 5.56 Ammo.