It is no secret that the CZ-75 is one of the world's most influential pistols, having spawned many clones and imitators over the decades.
What is a bit of a secret, though, is just how good some of those CZ-75 derivatives are.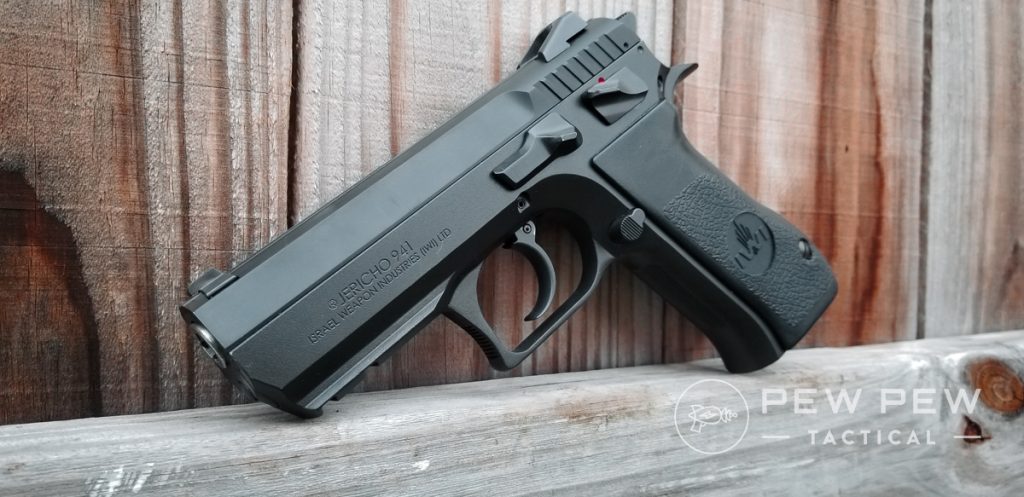 Cue the IWI Jericho. On the surface, it may seem like just another traditional DA/SA metal-framed pistol, but if you get some trigger time behind one, you will realize exactly why that isn't necessarily a bad thing.
Aside from being used by the protagonist of one of the best anime shows (you knew it was coming), it just has that "it" factor for me.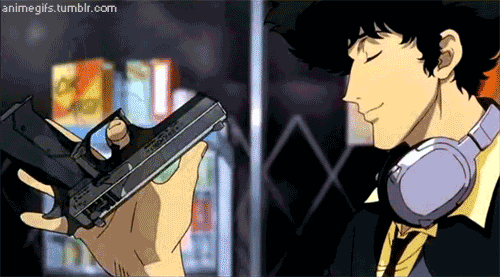 Please note that this review will be covering the steel-framed Jericho only. Polymer-framed versions change the characteristics of the gun enough that I feel a separate future review would be necessary.
So let's take a look at some of the specs, features, and other things that set the Jericho apart from the competition.
Table of Contents
Loading...
Jericho 941 F9 Pros & Cons
Pros
Affordable

Extremely low recoil

Accurate
Cons
Heavy

Lack of aftermarket
The Bottom Line
The Jericho 941 is one of my all-time favorite pistols. It is affordable, soft-shooting, accurate, and fun. They are built on a reliable design from a reputable company and are a reminder that quality all-steel pistols don't have to break the bank.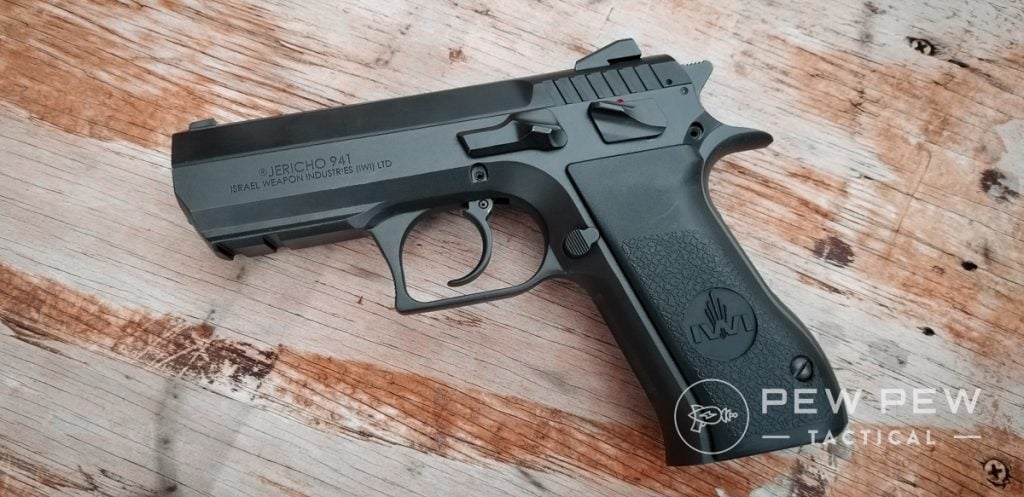 Jericho 941 F9 Specs and Features
Features
Compatible with CZ-75 magazines
Source: IWI
549
at Palmetto State Armory
Prices accurate at time of writing
Prices accurate at time of writing
Background
In 1990, Israeli Military Industries (IMI) sought to make a new pistol for domestic security and police use, as well as commercial export.
Instead of creating a brand new pistol from scratch, IMI reached out to the Italian manufacturer Tanfoglio, who were already known for their high-quality CZ-75 clones.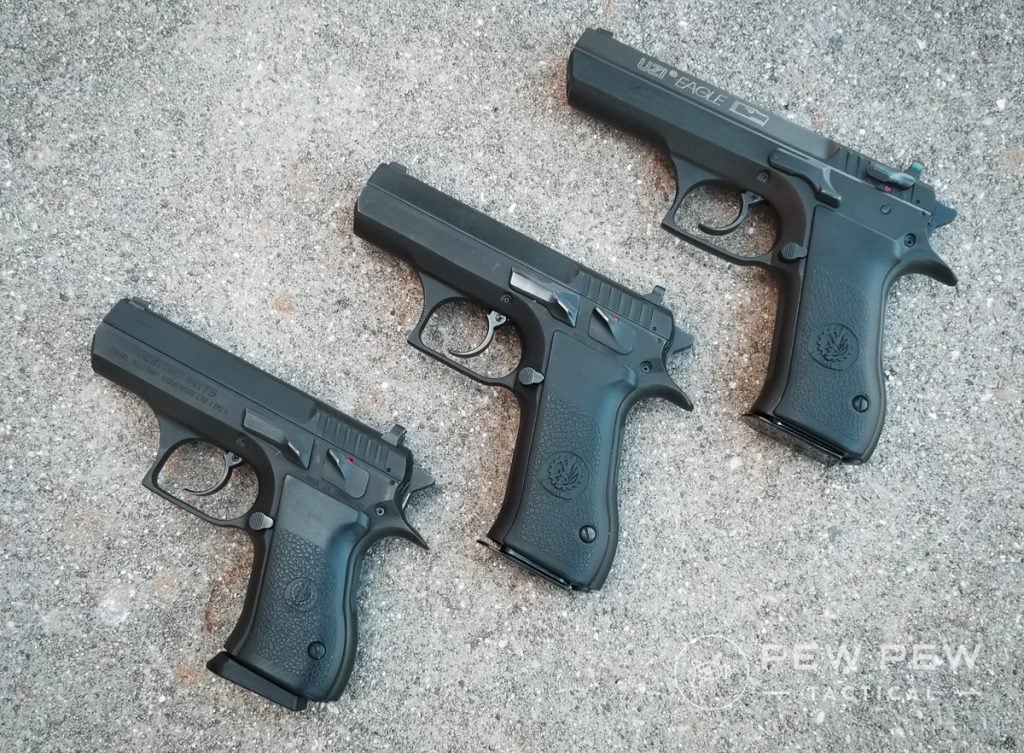 Using supplied parts from Tanfoglio helped circumvent a long design and testing process, allowing IMI to quickly design their own version and produce the gun we know today as the Jericho 941.
The U.S. market saw the introduction of the Jericho in 1990. Various companies have imported the gun under various naming schemes and rollmarks.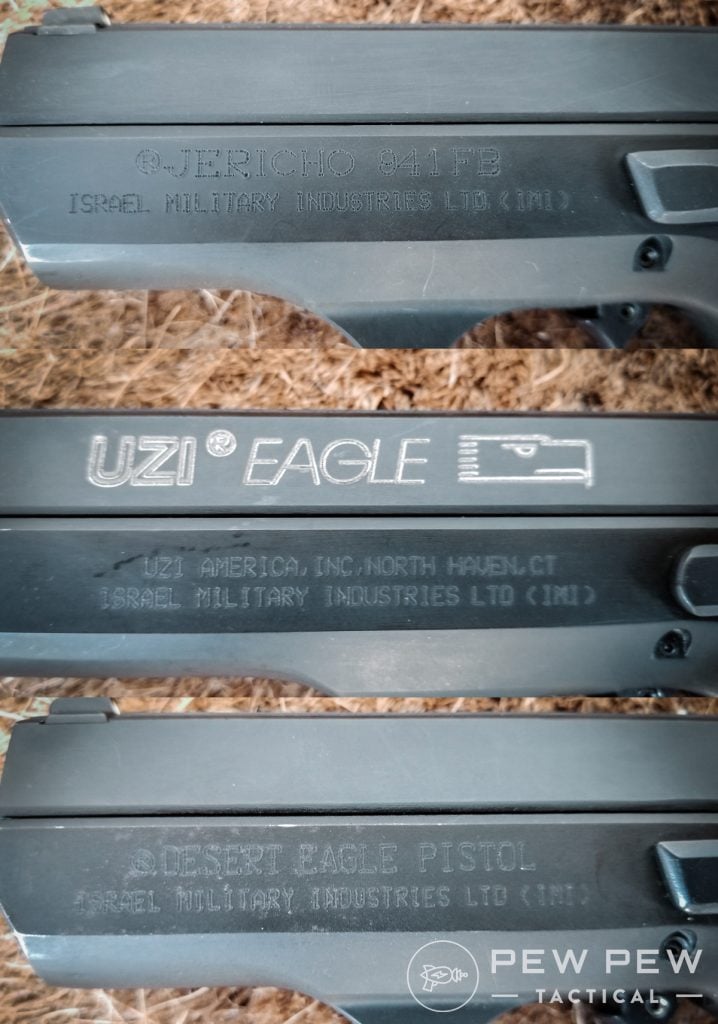 In 2005, IMI was privatized and rebranded as Israeli Weapons Industries (IWI), who still produces and imports the Jericho 941 today.
Honestly, there is enough history and minor model variations of the Jericho for an entire article, but I will spare everyone the boring history lesson and get into the nitty-gritty.
Who Is It For?
This is a true shooter's gun, plain and simple. It can function as a duty gun, home defense gun, or just a fun range toy. It covers just about every base, although people looking to concealed carry one might consider a lighter gun.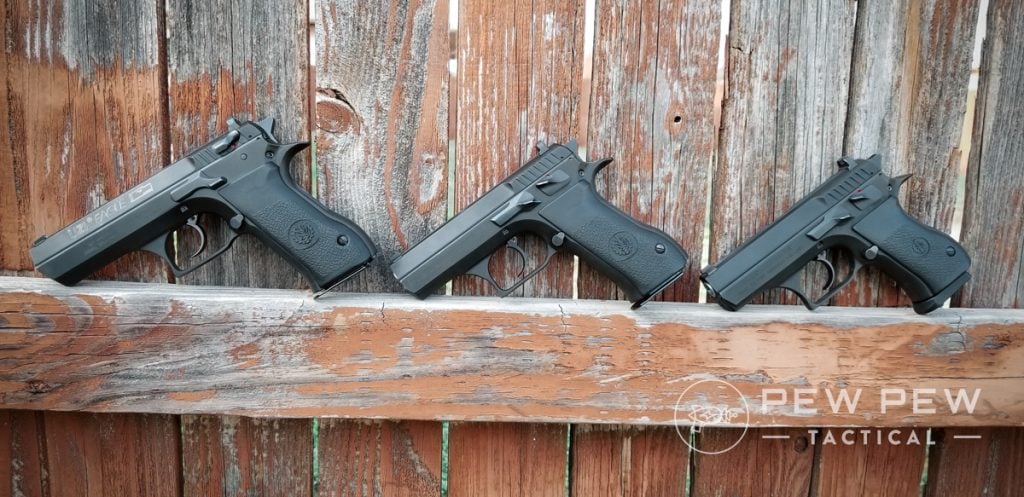 I find that the Jericho is consistently one of the easiest guns for new shooters to learn on due to its ergonomics and low recoil. These guns really make for a pleasant and rewarding shooting experience regardless of skill level.
Fit & Feel
Being based on the CZ-75 has its benefits, and one of those is outstanding ergonomics.
Like its progenitor, the Jericho's slide rides inside the frame. This gives the gun a very low bore axis. Combined with a solid beavertail and a slightly undercut trigger guard, it allows for a nice, high grip.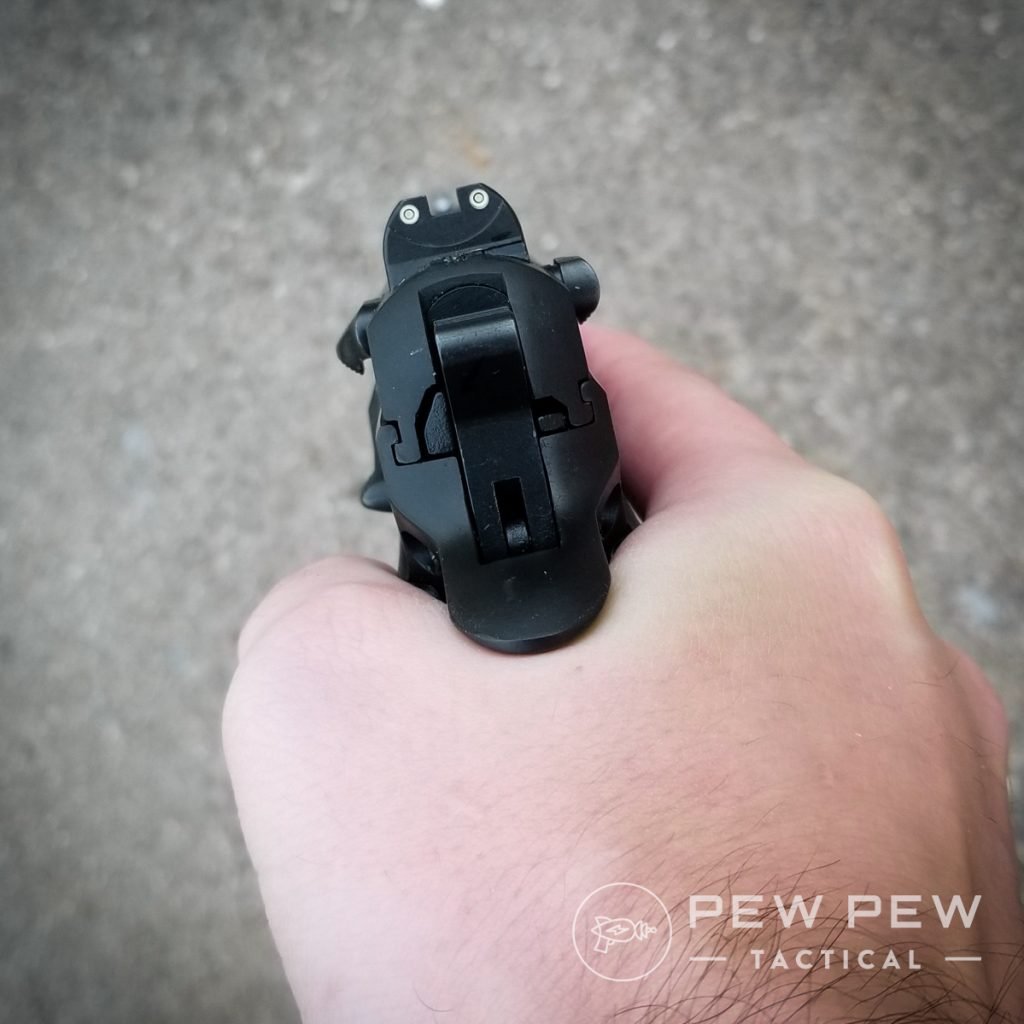 For me, it feels like my hand "locks in" naturally.
Unfortunately, the factory plastic grip panels are a bit lackluster when it comes to texture and feel. Additionally, there are vertical serrations on the front and backstraps, but they are not very aggressive.
The grip can feel slightly slippery at times as a result, but the shape of the grip and the beavertail prevent your hand from moving around too much.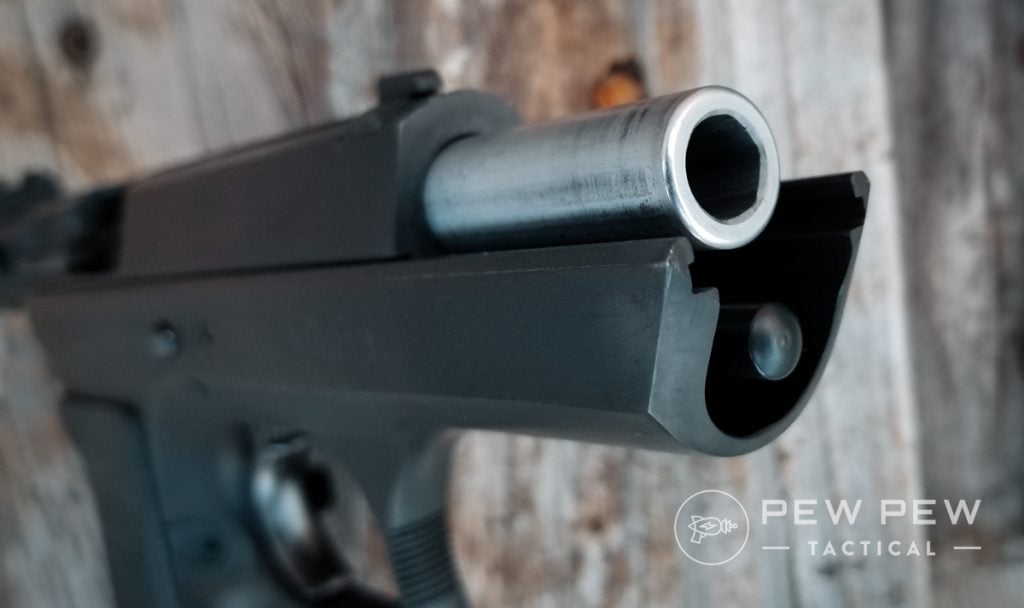 Parts fitment is fantastic. I feel like the Jericho 941 has better tolerances than the current base model CZ-75 B pistols. The frame-to-slide fit is excellent, the barrel lockup is great, and everything feels solid.
As with most CZ-style guns, the smaller slide gives you less purchase. A more trapezoidal-shaped slide and a lack of front serrations are noticeable here, but still, the Jericho takes very little force to rack.
The movement of the slide has been exceedingly smooth on every Jericho I have ever handled.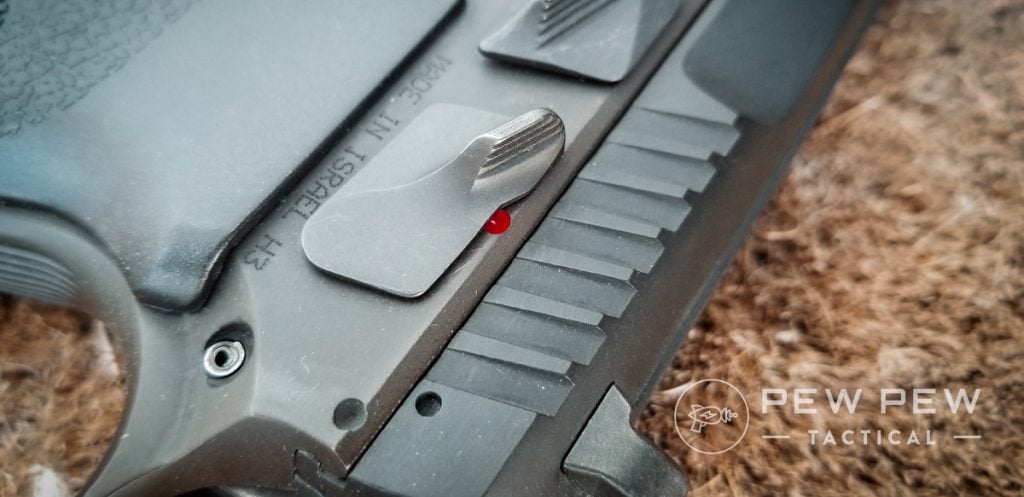 Barrel lengths are available in 4.4-inch or 3.8-inch configurations. Both options still utilize the same full-sized 16+1 capacity grip.
Customers also have the choice between frame safety and slide-mounted safety models. The slide-mounted safety also functions as a decocker, while the frame safety allows you to carry the gun "cocked and locked" in single-action mode.
You have a somewhat long, heavier double-action trigger pull that clocks in around 10 pounds. There is a bit of resistance at first, but the rest of the pull is fairly smooth. In single action, there is some take-up to a wall, then a very tiny amount of creep before a pretty crisp break right around the 5-pound mark.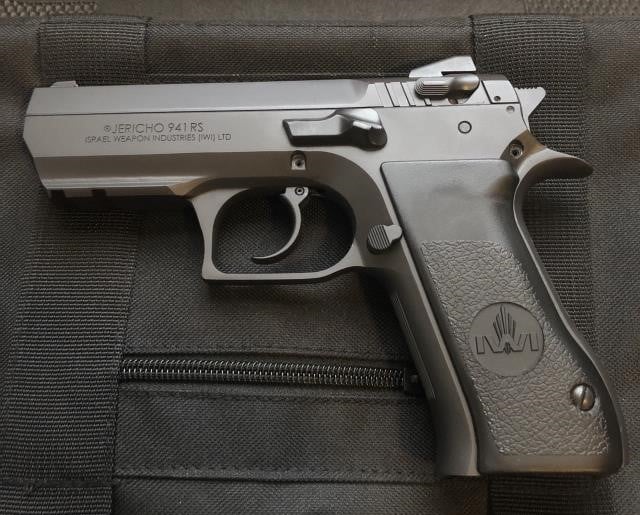 I personally prefer the frame safety for the ability to carry safely in single-action and due to the fact that the slide safety covers a good portion of the rear cocking serrations.
One thing I find noteworthy that doesn't get mentioned often is how ridiculously easy the slide release is to use. Applying the slightest pressure will send the slide home, which is nice for those who prefer using a slide release.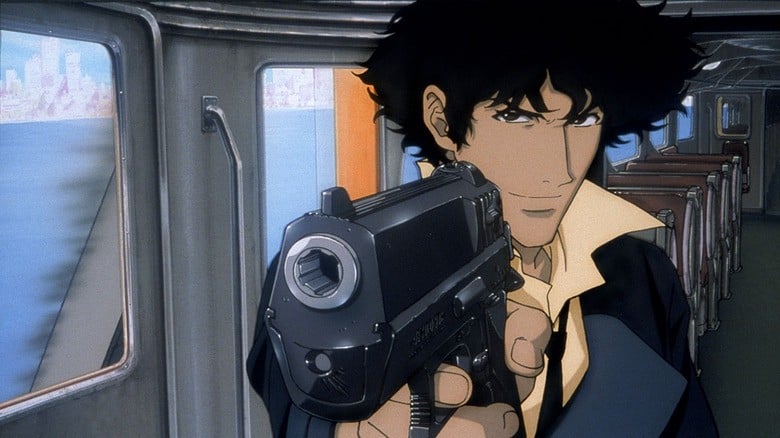 Current model Jerichos all come with Picatinny rails standard. But if you want to larp as Spike Spiegel, you will have to hunt down an older pre-rail model.
Sights are a pretty standard 3-dot affair, and I find them to be functional without being too large or too small. Older model Jerichos had taller sights, which tend to shoot to a bit higher point-of-impact for me at closer distances (7-10 yards).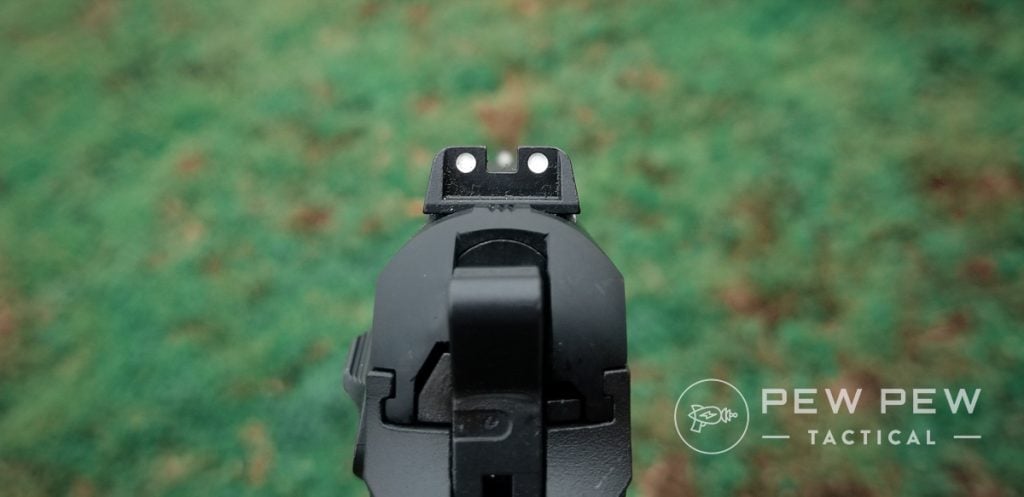 A selling point for some is the Jericho's ability to use standard small-frame CZ/EAA 16-round magazines. In my experience, the Mec-Gar CZ/EAA mags function well but require a fair amount of force to seat.
As you can see in the picture below, the IWI-branded magazines stick out a little more and require little effort to seat. The Mec-Gar magazines sit completely flush, and if you don't slam them in, there is a higher risk of not completely seating the magazine and having it fall out during shooting.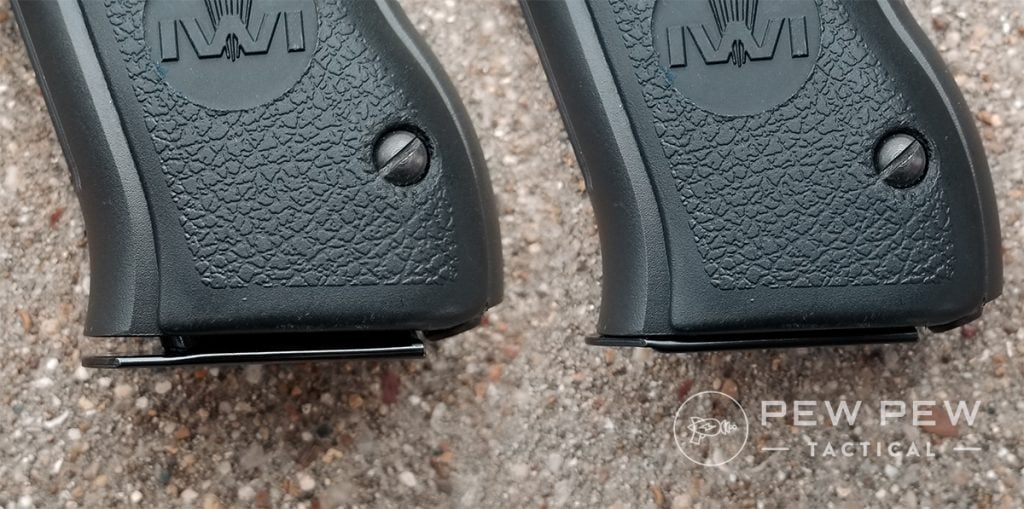 How Does It Shoot?
Finally, we are to the good part.
How is it? It is damn awesome. I admit that I have a soft spot for CZ-style guns and the Jericho in particular, but these things are such sweet shooters that most people feel the same way I do after shooting one.
In a nutshell, it is accurate, soft-shooting, and oh-so smooooooooth.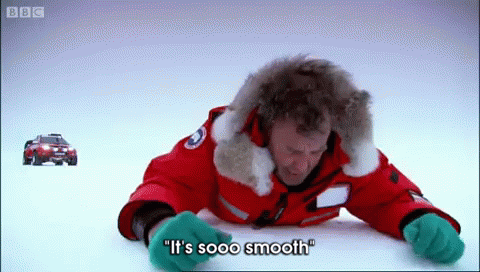 The grip, weight, and bore axis all work together to produce a soft and flat-shooting pistol that tracks well.
Below are a few of my groups at 10 yards. The left and right targets were shot with a newer 3.8-inch railed Jericho 941 using PMC 115 gr FMJ ammo (left) and Hornady 124 gr XTP hollowpoints (right). The middle target was shot with my older 4.4-inch Uzi Eagle using 124 gr Norma FMJ ammo.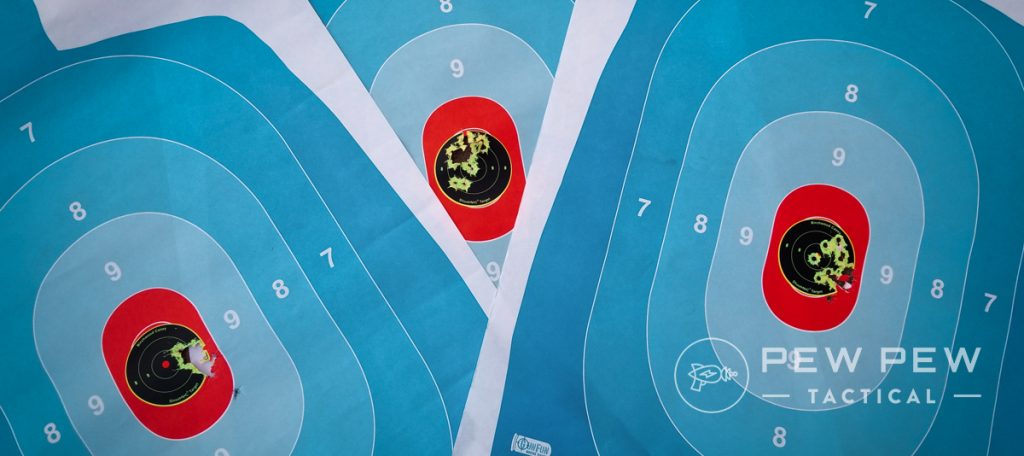 The far left group, minus the flyer, is much more indicative of what these guns can achieve. With a better shooter behind the trigger, you can really squeeze some great accuracy out of these guns.
Regardless of what configuration you opt for, it will deliver the goods. There isn't much else to say other than that they are easy and fun to shoot and reward good marksmanship.
I will also note that I have never experienced a stoppage of any kind when shooting any Jericho, whether it be brand new, old, or even surplus Israeli police trade-ins.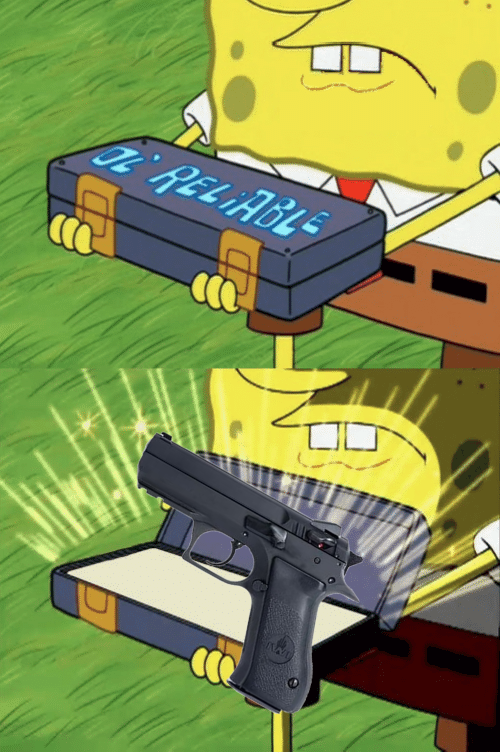 What Sets it Apart?
Price to performance is where the Jericho shines. Coming in at anywhere between $450 and $650, it punches well above its class. Everything feels smooth and robust, and it gives the impression that hardly any corners were cut.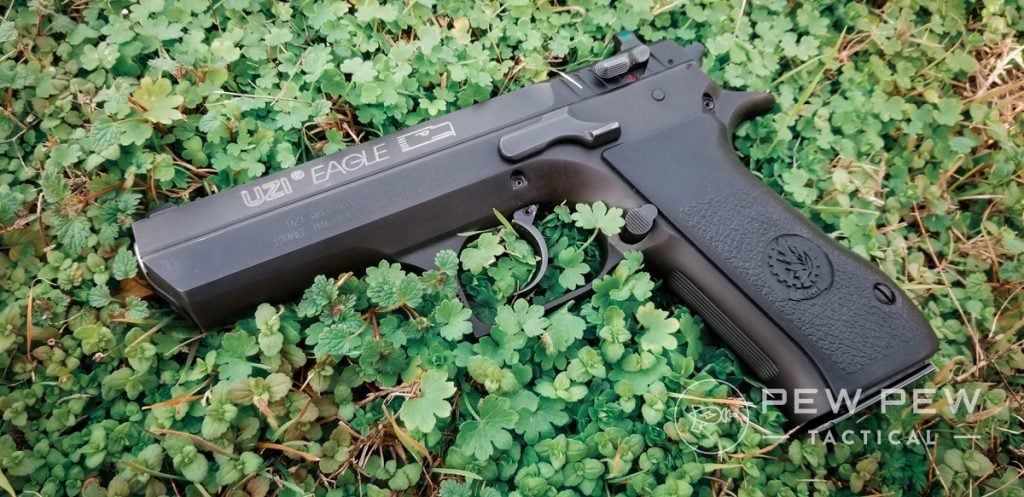 IWI Jericho 941 By the Numbers
Accuracy
4.5/5
With a steady hand, you can squeeze some great groups out of these guns thanks to the CZ-inspired design.
Reliability
5/5
As mentioned, I have yet to experience any malfunctions of any kind across roughly ten different Jericho pistols of varying ages and configurations.
Customization
3/5
Unfortunately, this is where the gun falls short. Aside from grip panels, sights, and potential trigger work, there isn't much out there for these guns. Holsters for the newer models are available, but choices may be limited.
Ergonomics
4/5
The grip shape is very comfortable, and the controls are intuitive. I have to knock off a star due to sub-par grip serrations, the grip texture, and a lack of forward slide serrations.
Value
4.5/5
Getting a pistol that feels this solid and shoots this well at a reasonable price is honestly one of the biggest draws. It feels like it shoots somewhere between CZ 75B and a CZ 75 SP-01 while costing much closer to the former.
Overall
4.5/5
549
at Palmetto State Armory
Prices accurate at time of writing
Prices accurate at time of writing
An empty mag does you no good, so don't forget to stock up on ammo!
Final Verdict
It is a bit heavy for those looking for an everyday carry gun, but man is it pretty darned good at everything else. Whether you are newer to the game, or a seasoned shooter, you can have a lot of fun with these guns.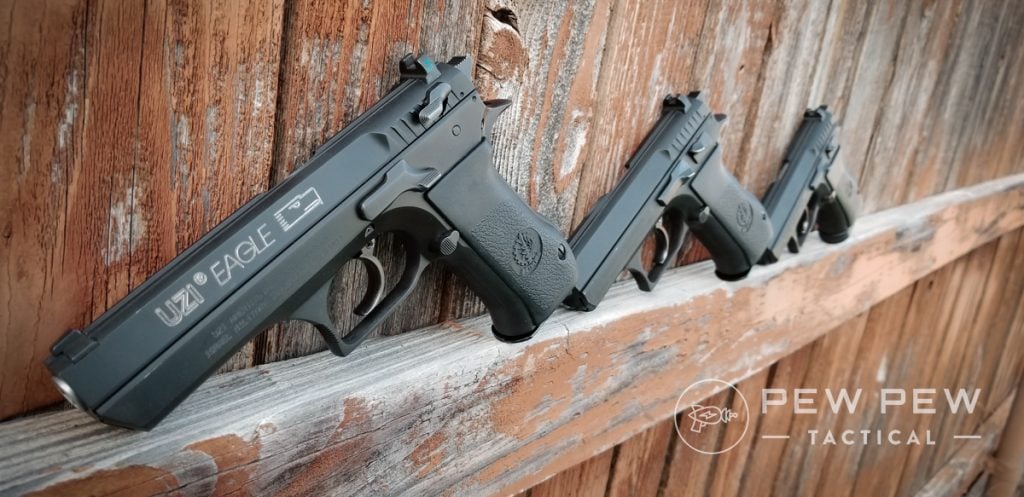 Regardless of the barrel length you choose, or whether you hunt down an older model, performance will be consistent across the board.
If you are looking for a classic hammer-fired DA/SA gun or are even mildly interested in a CZ-style gun, I highly recommend checking the Jericho out.
Do you have any experience with the Jericho 941? Let us know your thoughts in the comments below! Interested in other hefty guns? Check out our article on the 7 Best Metal Framed Semi-Automatic Pistols!