Welcome to a weekly series here on Pew Pew Tactical dedicated to the gun news you need to know.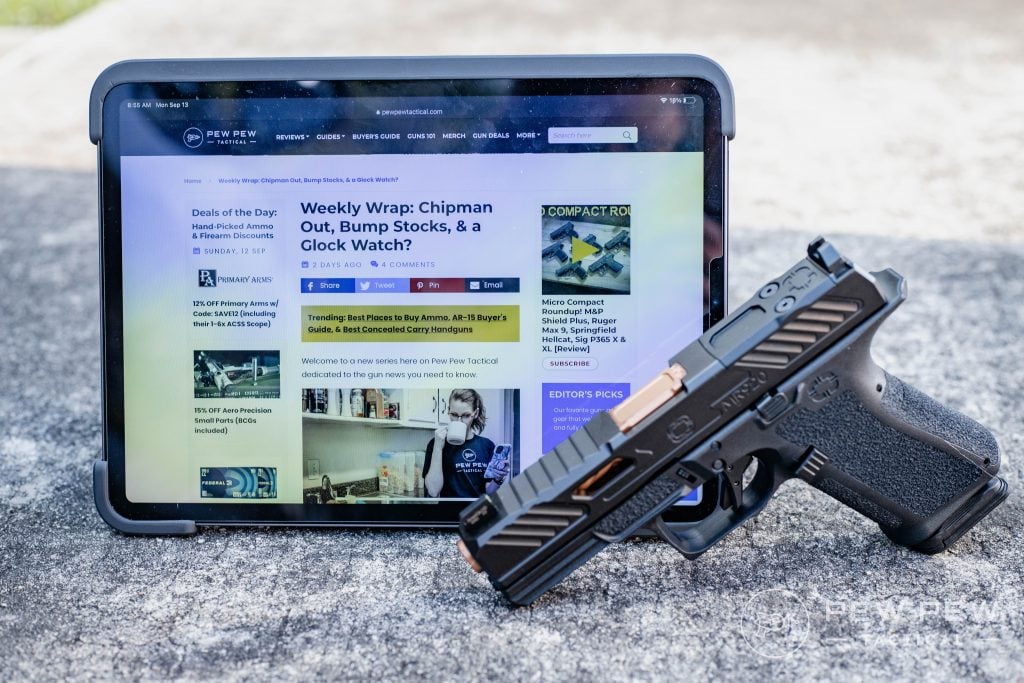 So, keep reading for this week's notable news headlines…
Table of Contents
Loading...
LA DA Asks Credit Card Companies to Intervene in 80% Kit Payments
Los Angeles District Attorney George Gascón fired off a series of letters to three major credit companies asking them to stop online payments for so-called "ghost gun kits."
LA Police Chief Michel Moore and San Gabriel Police Chief Gene Harris joined Gascón in asking American Express, Mastercard, and Visa to intervene in consumer purchases by stopping payments to online sites selling 80% kits.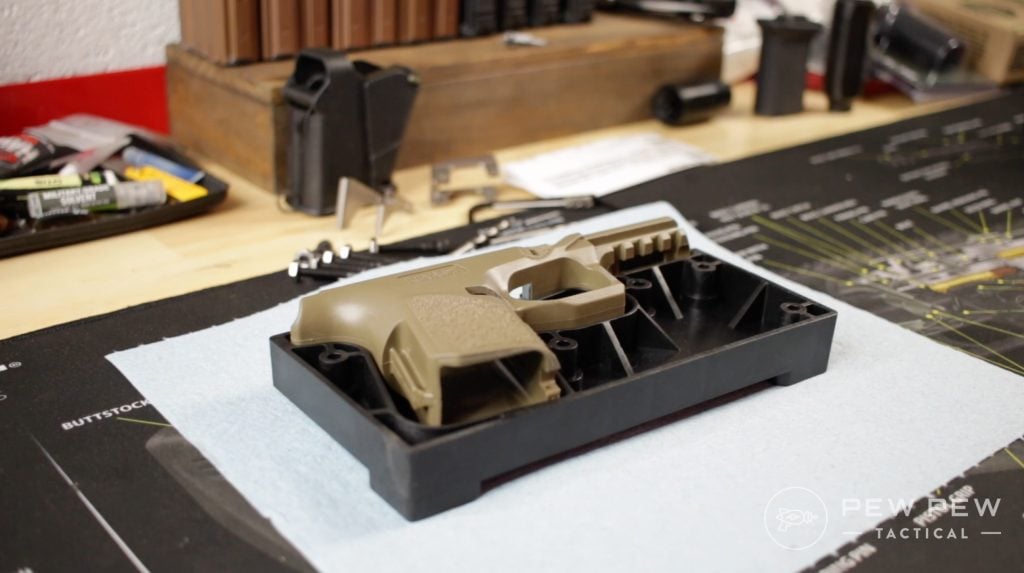 "American Express, Mastercard, and Visa have the ability to go beyond what any law enforcement agency, legislature or city council can accomplish," Gascón said in a news release.
"We are asking these companies to join us in stemming the flow of ghost guns into our communities by preventing a ghost gun kit from being sold with a few mere clicks on a smartphone or computer."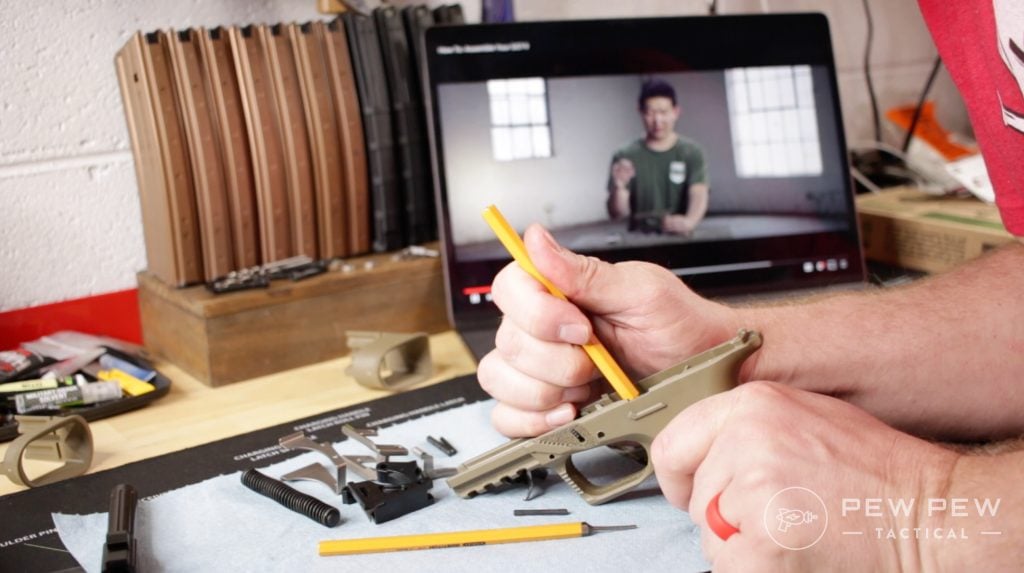 80% kits have been the target of anti-gun activists – including President Biden, who addressed them in his Executive Actions last year — who claim the DIY nature of these kits allows felons, criminals, and underage users to have access to firearms.
These kits can be purchased online but are not fully assembled guns. They require specific tooling in order to complete.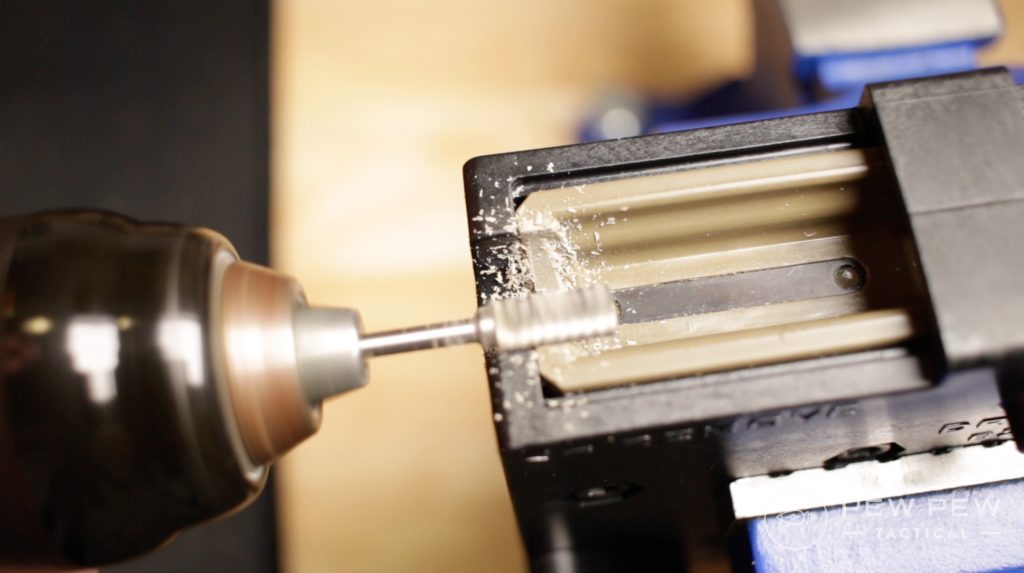 The Firearm Policy Coalition, a pro-2A group that fights against gun control legislation, pointed to the U.S.' long history of firearm manufacturing – including the right to make guns in your home.
"The fact is that it is not only lawful to self-manufacture arms for personal use, but doing so has been part of the American tradition since before its founding," FPC said in a press release this week.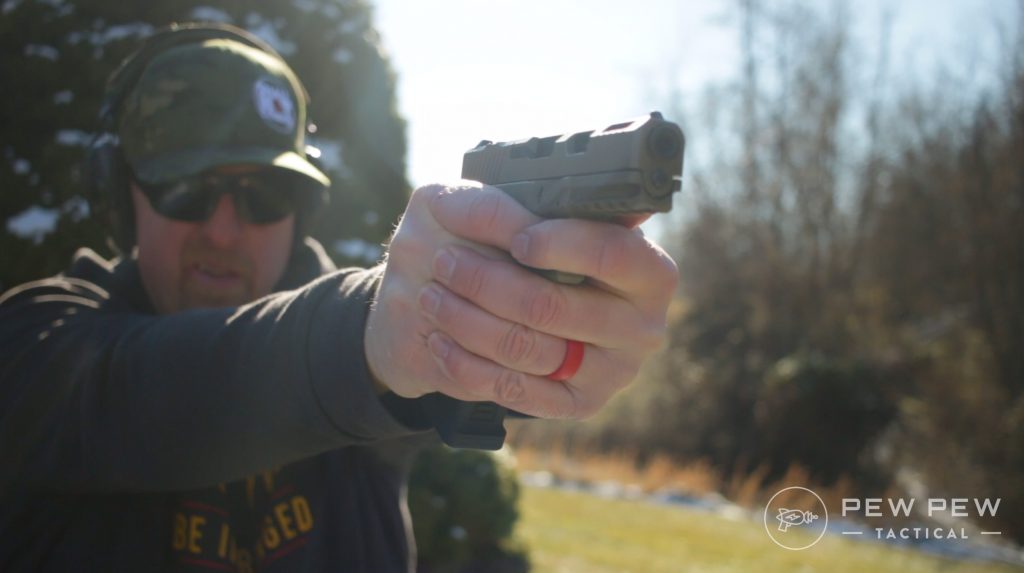 "The U.S. Supreme Court has already ruled that the Second Amendment protects all arms in common use for lawful purposes, and self-made firearms, like all firearms, are overwhelmingly built and possessed by law-abiding people for self-defense and other lawful purposes."
FPC says it's poised to take the fight to court if necessary.
For more on 80% Kits, check out our guide to Best 80% Kits and Jigs.
New Bill Might Add Gun Control Fee to Gun Sales
A new bill hit Congress last week, looking to add a fee to all background checks on every gun sale.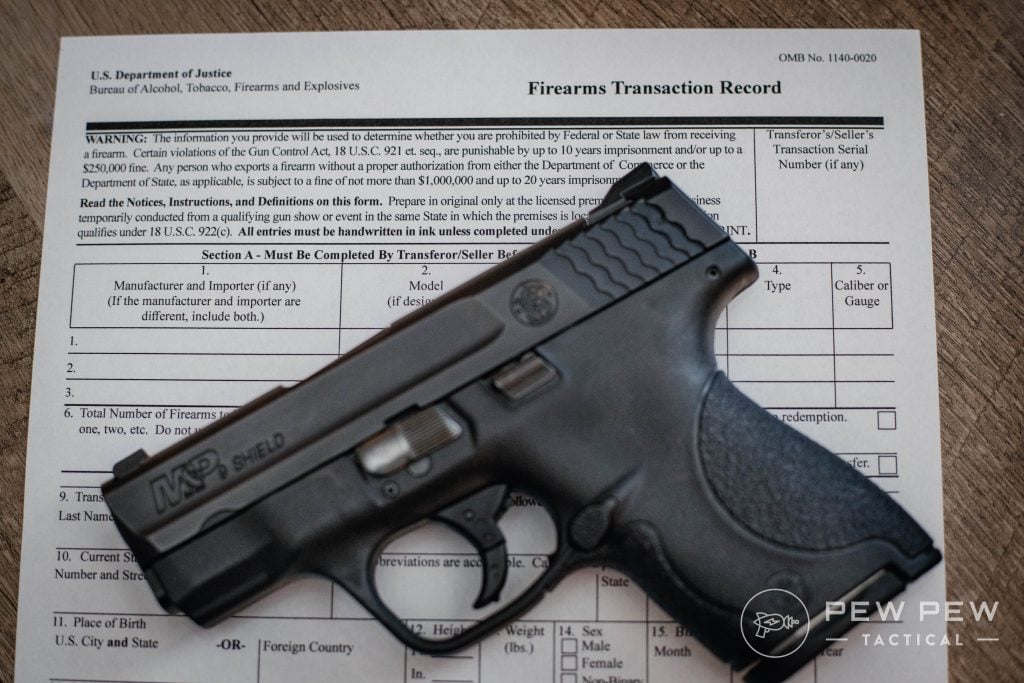 Introduced by Rep. Nydia Velazquez (D-NY), the Protecting Americans from Gun Violence Act of 2022 would add a fee to firearm transfers using the National Instant Criminal Background Check System to fund gun violence research, expand on the tracking of lost and stolen firearms and reduce gun violence.
According to the bill, H.R. 6575, the fee would amount to $1, regardless of the number of firearms transferred. Currently, the FBI – who manages NICS – does not charge a fee for its service.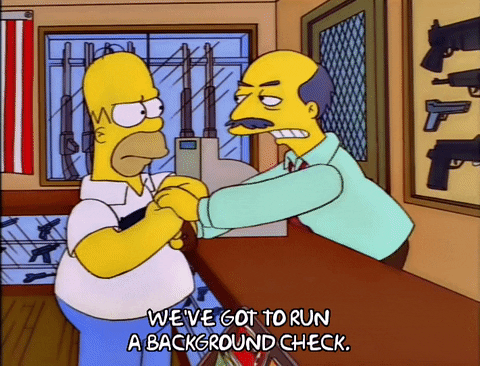 NICS has logged over 1 million background checks every month since 2020 – meaning the federal government stands to make a hefty amount off the fee.
According to the bill, the funds would be split in a few ways. The first $10 million would go to the CDC for gun violence research.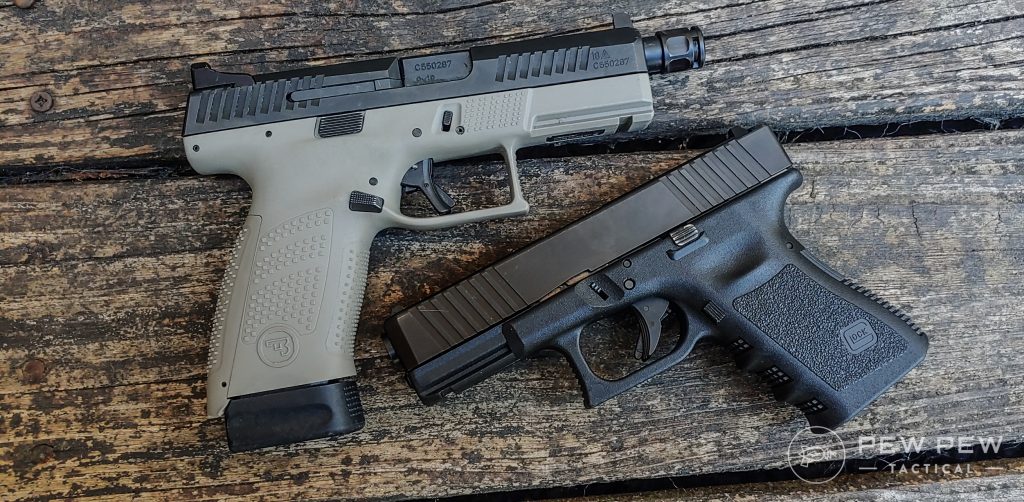 The next $5 million would head to the Attorney General for "operation and maintenance" of NICS.
And any remaining funds would continue to the Attorney General for use with "such activities as the Office for Victim Assistance of the Federal Bureau of Investigation."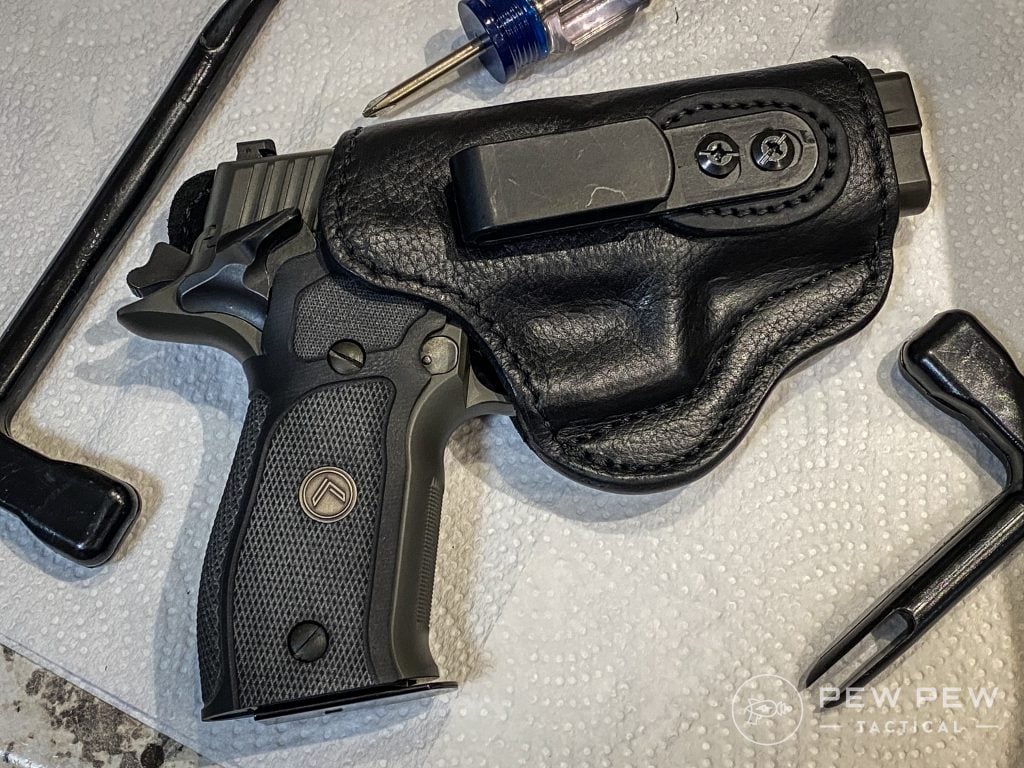 In addition to mandating a federal fee on background checks, the bill would also demand that gun owners report lost or stolen firearms within 48 hours of their disappearance.
Failure to do so would yield a $10,000 fine and a year's worth of jail time for every lost/stolen firearm.
Parents to Notify School of Guns in Home in New CA Bill
A new bill was introduced into the California legislature this month that would require parents to notify their child's school if they have a gun in their home.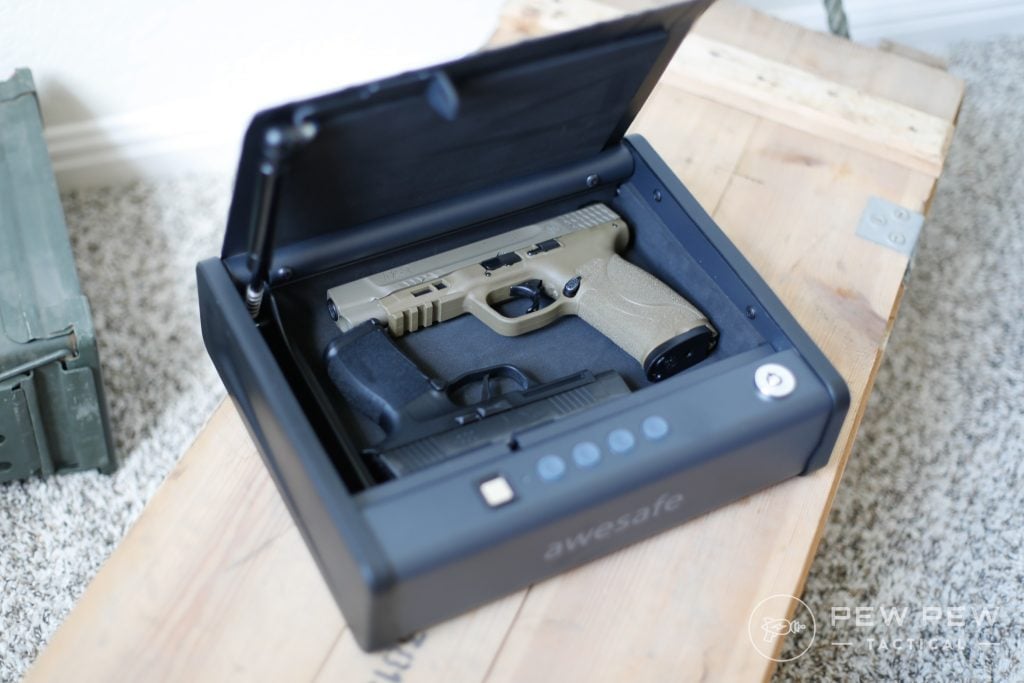 If passed, the measure – SB 906 — would mandate parents tell the school where guns are located in the home and answer questions regarding ownership, storage, and accessibility of the firearms.
Further, the bill states that if the school perceives a threat from the student, they would be required to notify local law enforcement, which would trigger an investigation into the student.
The school would also turn over the firearms information provided by the parents to police.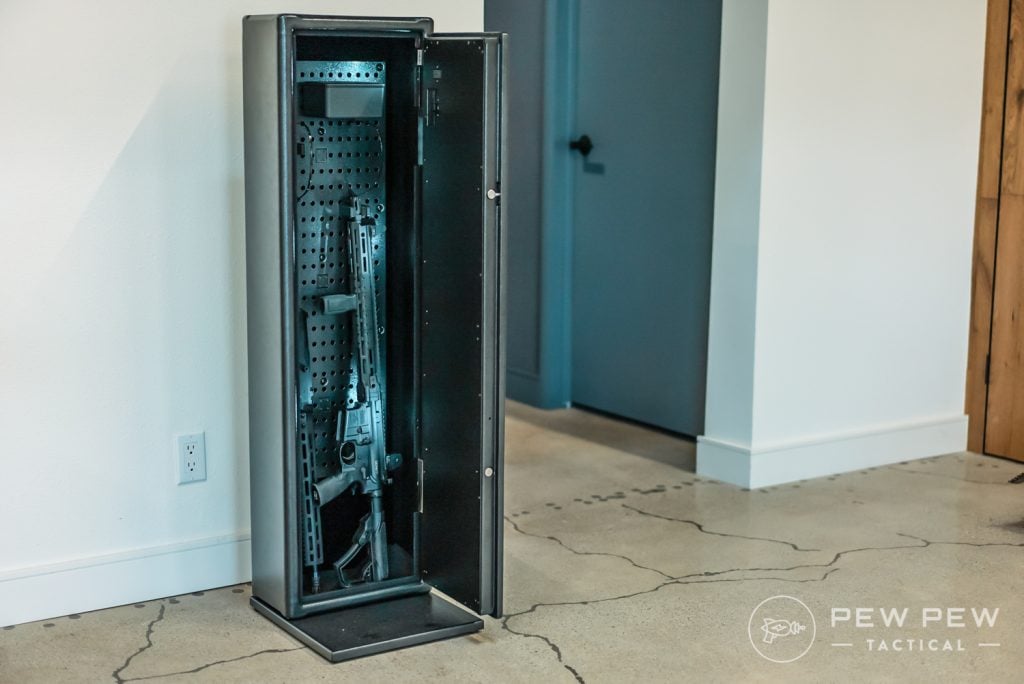 Senator Anthony Portantino, author of the bill, pointed to the Oxford High School shooting in Michigan as an example of why this legislation is needed.
"As we saw in Michigan, a school was notified of a credible threat, and then hesitated to take action and that led to tragic results," Portantino told LAist.
SB 906 would apply to all families with a K-12 student in the California school system. And, if passed, would begin in the 2023-2024 school year.
Violence Against Women Act Drops Gun Provision
The Violence Against Women Act removed a key provision outlining gun restrictions to move the measure forward in Congress.
VAWA, initially introduced in 1994, is set for reauthorization – meant to modernize the aging legislation championed by then-Senator Joe Biden.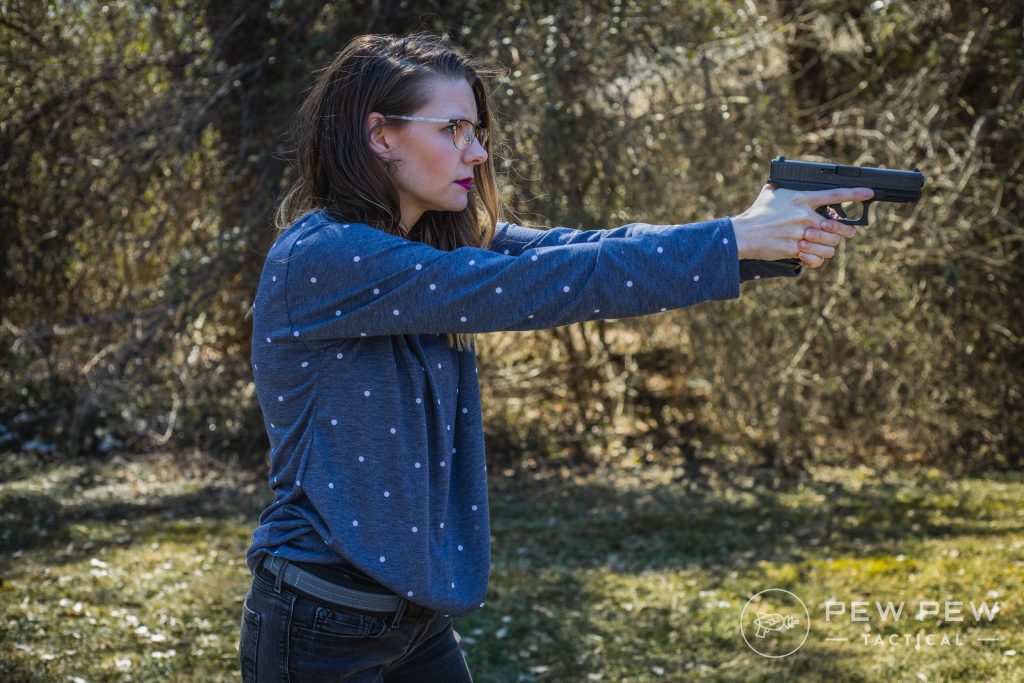 An updated VAWA looked to add a provision that would prohibit those convicted of a misdemeanor crime of domestic violence against a partner from possessing or purchasing guns or ammo.
But that provision is notably absent now as a bipartisan group of lawmakers reached an agreement on the measure. The so-called "boyfriend loophole" received major pushback from pro-2A groups who called it unnecessary.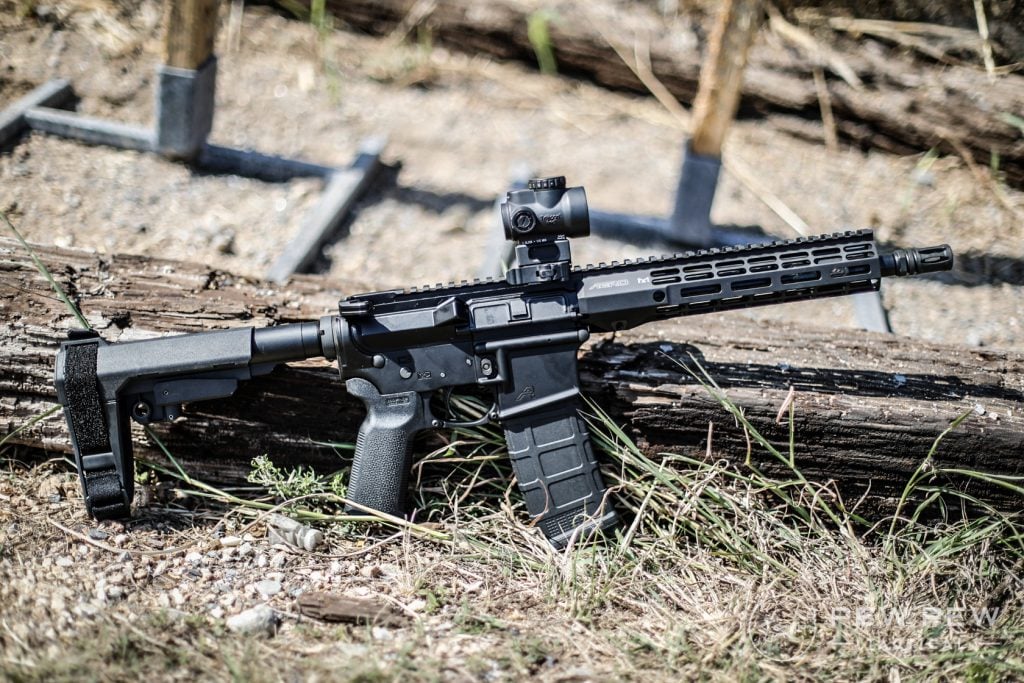 "The boyfriend loophole is a play straight from the Biden gun control agenda. It's just gun control," Aidan Johnson, director of federal affairs at Gun Owners of America, told The Hill.
Ultimately, the boyfriend loophole was dropped to allow VAWA to move forward.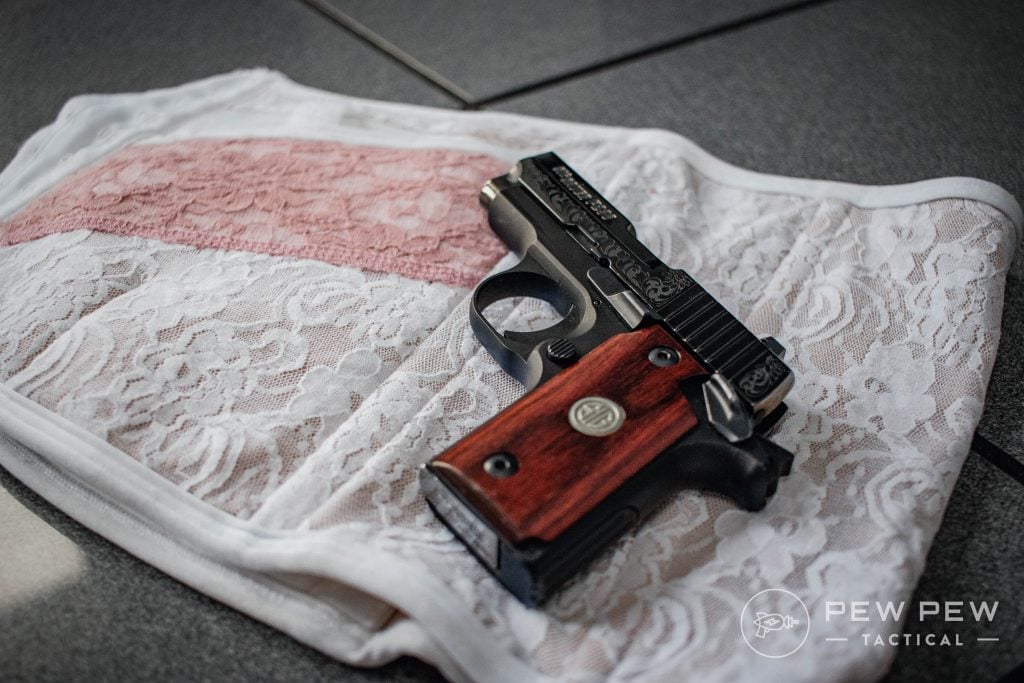 "Well, you need 60 votes, and in order to get anywhere near 60 votes, that provision became controversial," Sen. Dick Durbin, a co-author of the bill, said to reporters. He added that legislators had "to measure the remainder of the bill against that provision."
Though it's unclear when the bill will make its way to the Congressional floor, Durbin said that lawmakers are close to gaining the support needed for it to pass.
Survey Suggests Americans Don't Want New Gun Laws
A new survey from Rasmussen Reports suggests Americans aren't interested in seeing increased gun control legislation. Instead, they want better enforcement of current laws.
The survey polled 1,000 Americans and found 63% felt that better enforcement was needed in lieu of additional laws.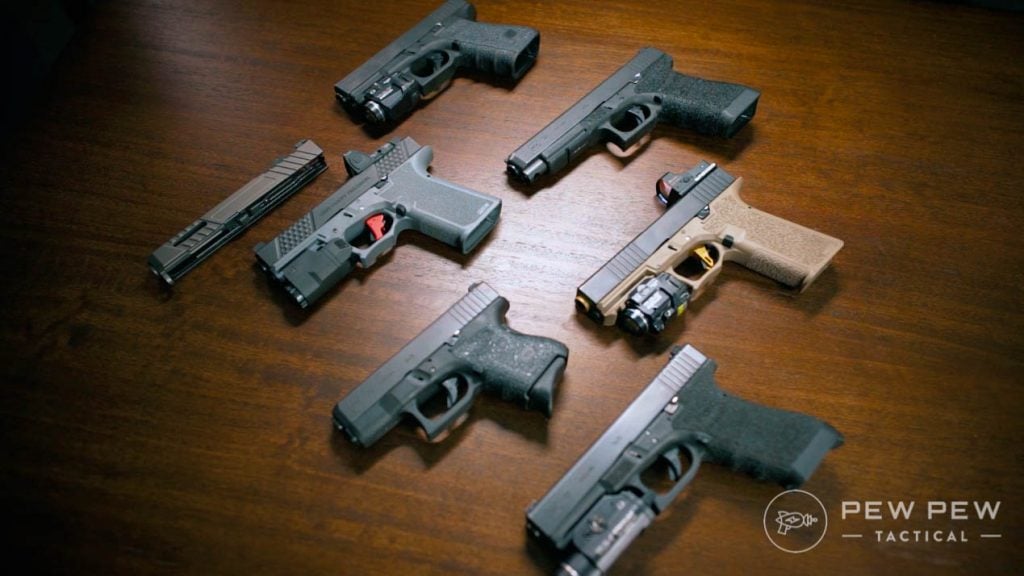 This comes after President Biden announced plans to crack down on gun crime, reaffirming his commitment to reducing gun violence.
"Every day in this country, 316 people are shot, 106 are killed and six NYPD officers have been victims of gun violence so far just this year…64 children injured by gun violence so far this year, 26 killed. So enough. Enough is enough because we know we can do things about this," Biden said during a stop at NYPD headquarter, as reported by CNN.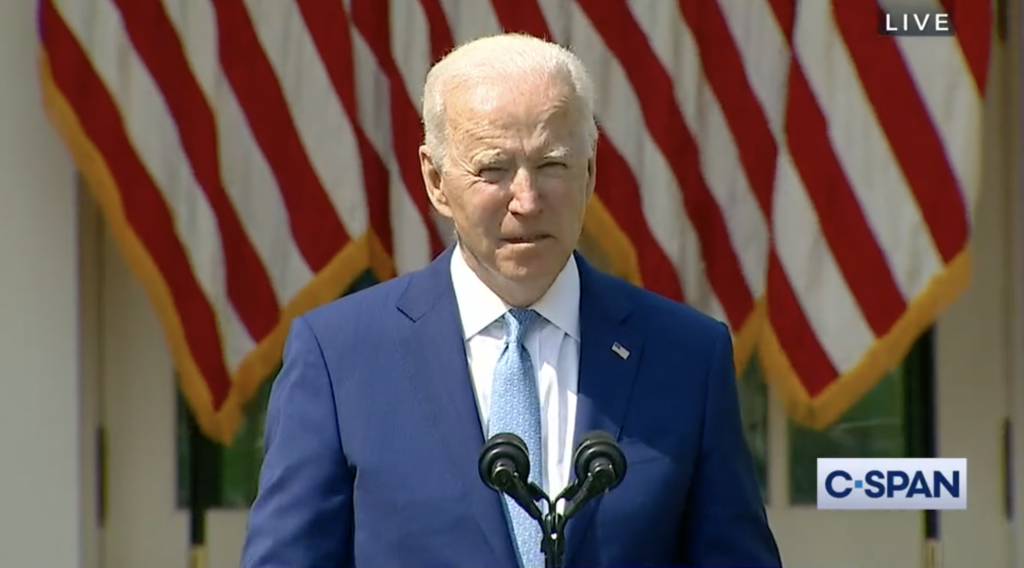 SAF founder and Executive Vice President Alan Gottlieb pointed to the Rasmussen survey and Biden's recent comments as an example of the disparity between the President and people.
"Clearly, the American majority and Joe Biden are on different tracks," Gottlieb said.
It's worth mentioning that over 5 million Americans became new gun owners last year.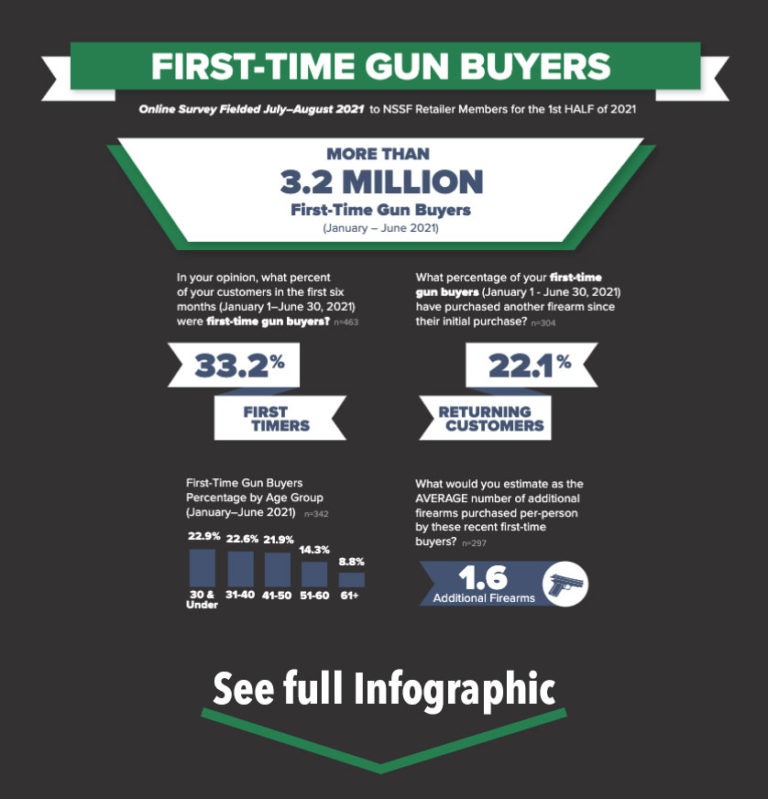 What do you think of the headlines above? Let us know in the comments. Also, catch up on other Weekly Wraps or news in our News Category.