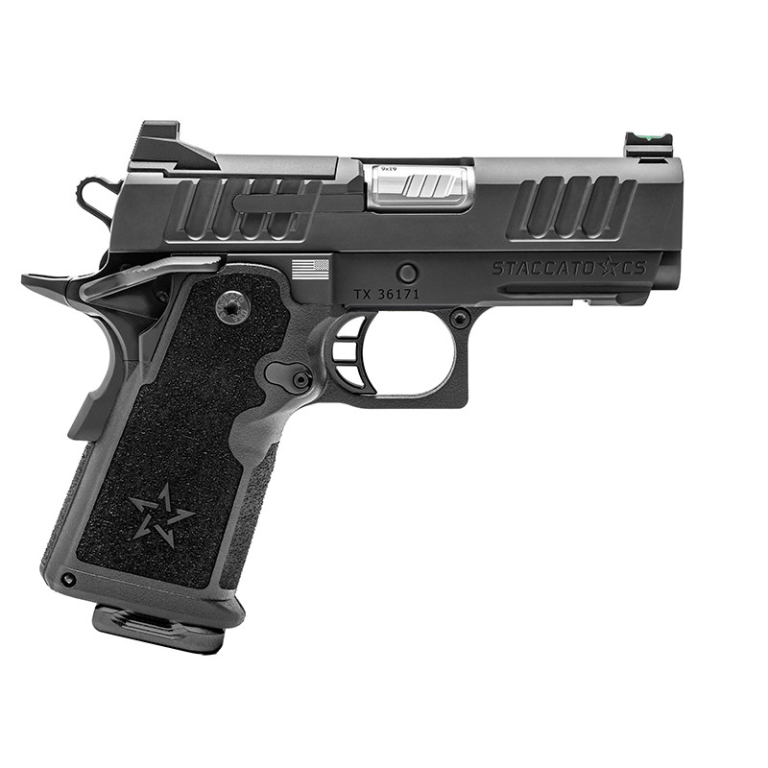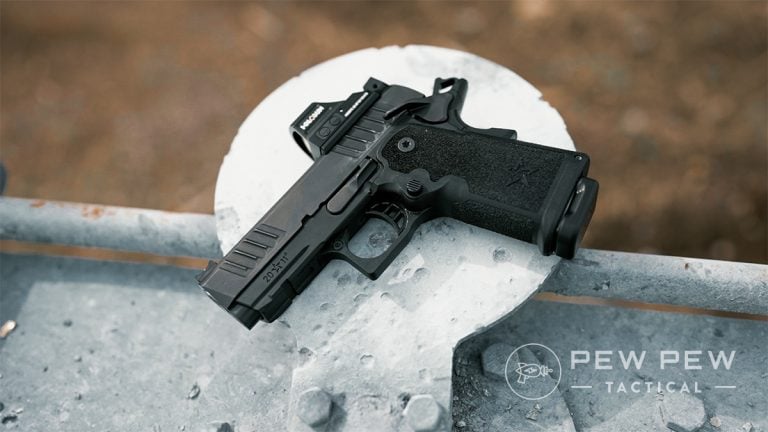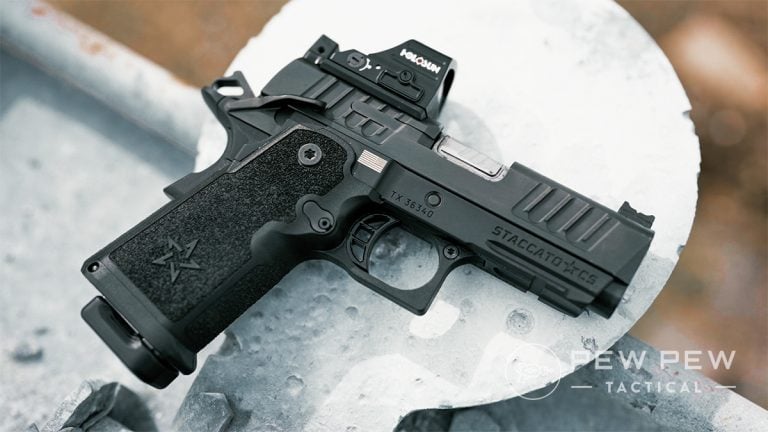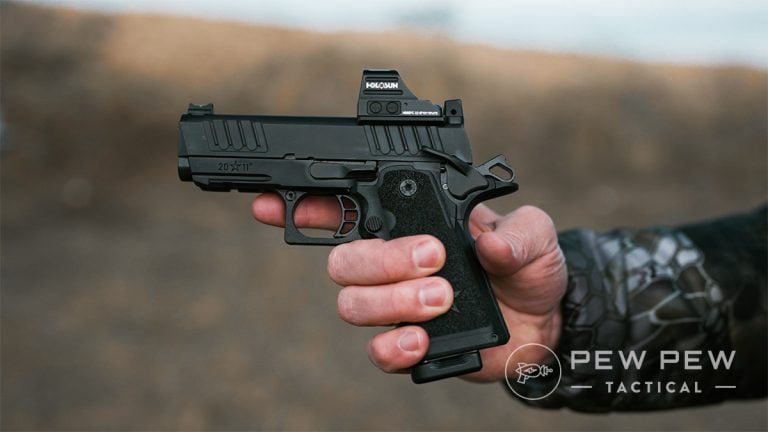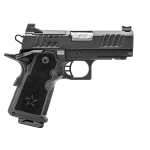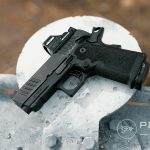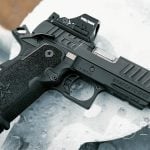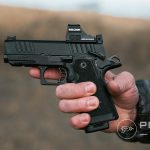 4
Accurate

Improved Longevity

Reliable
Editor's Note:
The Staccato CS brings extra concealability to the 2011 platform while maintaining the reliability and performance of its larger brethren like the Staccato C2 and P.
Read full review
Staccato CS For Sale - Compare Prices
Staccato CS Features

16+1 capacity

3 magazines

Fiber optic front sight and Dawson Precision rear sight

Optics ready

3.3-inch bull barrel
By The Numbers - Staccato CS
Accuracy
Accuracy was great after adjusting to the grip and getting used to the gun.
Reliability
Our CS chewed through multiple FMJ ammo types and Federal 124 GR JHP's with ease.
Customization
There is a rail and the ability to mount optics, but the amount of customization is somewhat limited with this new gun.
Ergonomics
Some controls are easily reached though it took grip adjustment to hit the magazine release and slide stop. Smaller-handed shooters will notice this.
Overall
Hands-On Reviews & Related Post
Staccato CS Variations & Comparables
Staccato CS Upgrades & Accessories
final verdict
"The Staccato CS is akin to bottled lightning; it strikes a nearly perfect balance between concealability and functionality. Accuracy and reliability tested extremely well, and the gun is very easy to control despite being the smallest member of the family. I believe Staccatos can make you a better shooter, but the cost of admission to that club is accordingly expensive." – Sean Curtis
Community reviews
There are no reviews for this product yet.
Add your own rating and help other Pew Pew users pick the right guns