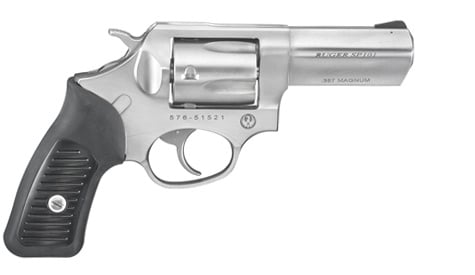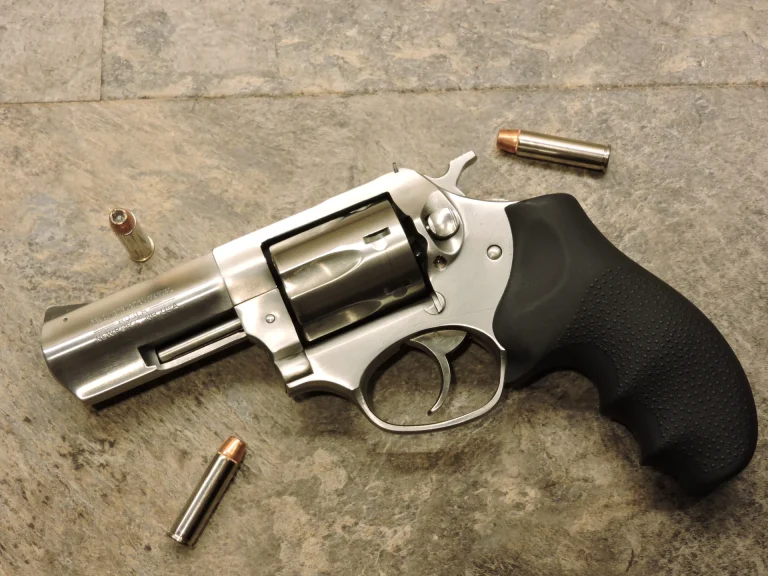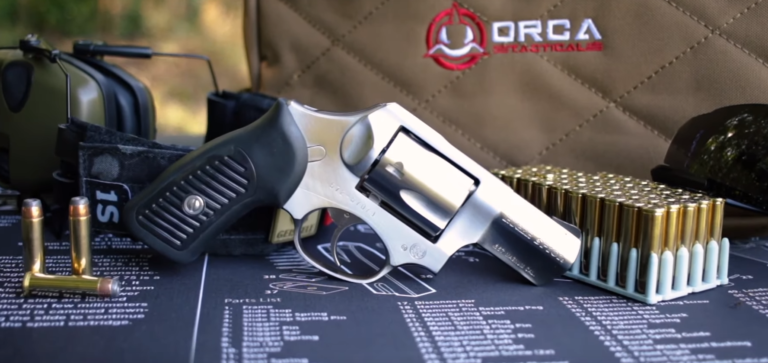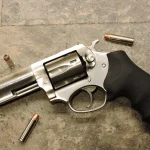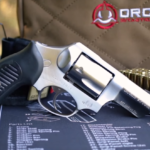 Durable & dependable

Price

Easy to conceal
Heavier than the competition

Poor finish

Mediocre sights
Editor's Note:
The Ruger SP101 is a small-frame revolver with magnum capability. Although geared toward concealed carry, the SP101 is overbuilt to handle a steady diet of heavy magnum loads. It does this by utilizing a triple-locking cylinder, solid sidewalls, and a thick frame. Low-profile sights, a smooth double action, and a crisp single action elevate this revolver even further. A transfer bar mechanism ensures safety against accidental discharge. Overall, the SP101 is a well-built revolver that users can rely on in any situation.
Read full review
Ruger SP101 For Sale - Compare Prices
Palmetto State Armory
Save $150
Ruger SP101 Specs
Action
Double Action Only / Double/Single Action
Barrel Length
2.3in / 4.2in
Magazine Included
No / Yes
Magazine Type
Fixed / Removable
Caliber
357 Mag / 357 Mag - 38 Special / 38 Special +P / 9mm Luger
Overall Length
7.2in / 8in / 9.1in
Ruger SP101 Features

5-shot .357 Magnum cylinder

Cushioned rubber grip

Triple-locking cylinder

Transfer bar safety

Solid-steel sidewalls
By The Numbers - Ruger SP101
Accuracy
This is tough to rate. Up close this gun is as deadly as a blind berserker, slaying anything with ease though distance takes a lot more effort on the part of the shooter.
Reliability
Built like a tank, runs like a top.
Customization
About the only thing I would consider upgrading on this gun is the sights.
Ergonomics
This gun is small but it is designed that way for portability and concealability. Sacrifices were made in ergonomics, but not to the extent where accuracy is affected.
Overall
Hands-On Reviews & Related Post
Ruger SP101 Variations & Comparables
final verdict
"Overall, the Ruger SP101 is a great concealable revolver that's reliable, beautiful, and built like a tank, but with mediocre sights that leads to only close-up encounters and a higher than average price tag that maybe better spent on newer pistols. But, and this is a great big "but," this pistol is dependable and pretty easy to conceal."  – Sean Curtis
Community reviews
There are no reviews for this product yet.
Add your own rating and help other Pew Pew users pick the right guns