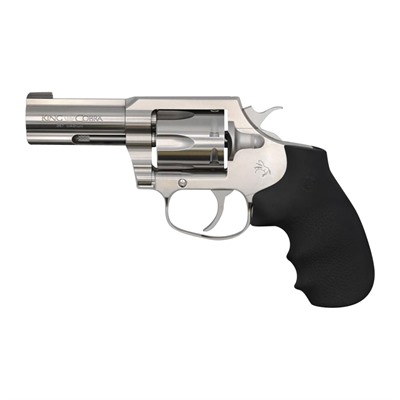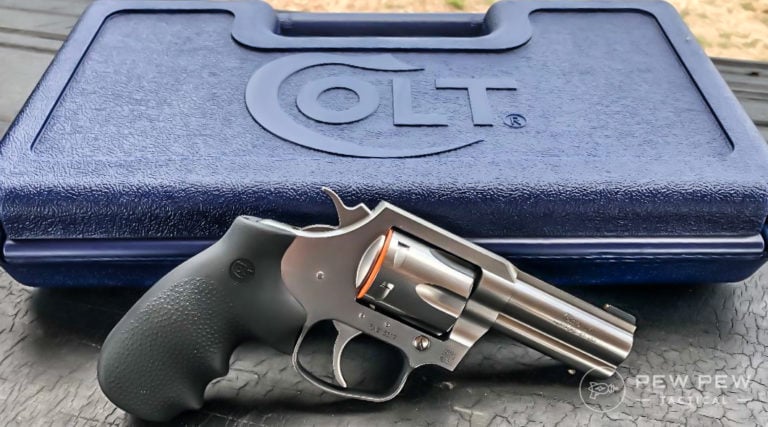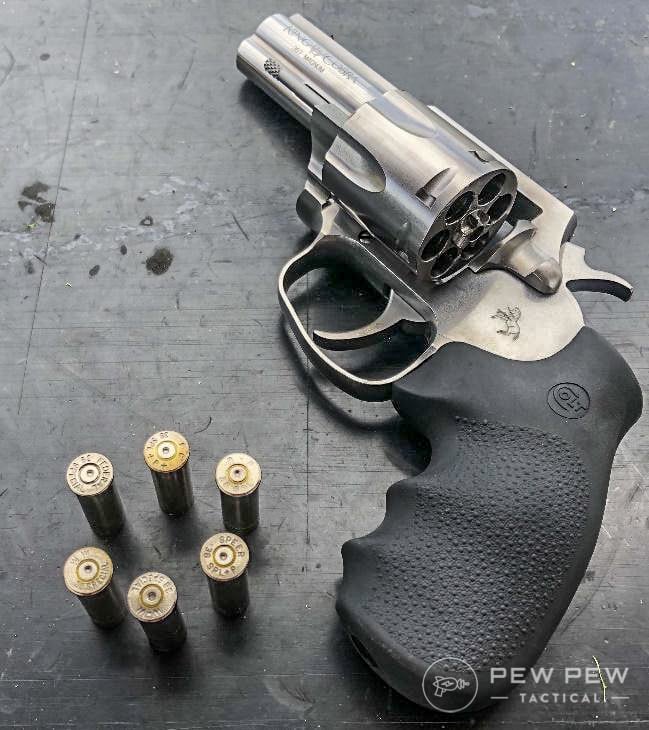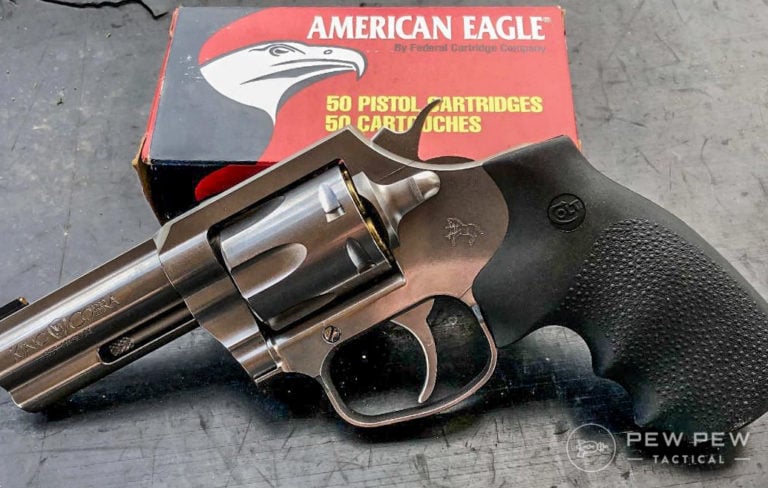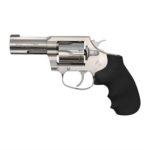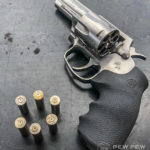 4
High luster brushed stainless finish

Value retention
Some metal-injection molded parts

Internal finish is lackluster
Editor's Note:
The King Cobra is Colt's revival of the medium-framed magnum revolver from their older "snake gun" lineup. While it may be a fairly standard 6-shot, 3-inch barreled revolver, it comes in at a price point similar to that of its competitors. This means you get the name value that comes with owning a Colt product without having to pay a premium for it.
Colt King Cobra For Sale - Compare Prices
Colt King Cobra Specs
Action
Double Action Only / Double/Single Action / Single Action
Barrel Length
2in / 3in / 4.3in
Magazine Included
Cylinder / None
Caliber
357 Mag - 38 Special / 38 Special / 38 Special +P
Front Sight
Blade / Fixed
Overall Length
7.2in / 9.3in
Stock Material
Polymer / Stainless Steel
Weight
1.563 lbs / 1.75 lbs
Sights
Fixed Rear, Front Blade / Front Blade
Colt King Cobra Features

6-shot cylinder

High luster brushed stainless steel finish

Hogue rubber grips

Brass bead front sight
By The Numbers - Colt King Cobra
Accuracy
"This is a gun with a 3-inch barrel. I stretched out some distance but kept things close for the most part. It did well and placed the shots pretty cleanly where I held" - Sean Curtis
Reliability
We had zero failures during our testing.
Customization
Outside of changing grips and possibly the front sight insert, there isn't much you can do here.
Ergonomics
The 3-inch model combined with the rubber Hogue grips makes for a comfortable and balanced revolver.
Overall
Hands-On Reviews & Related Post
Colt King Cobra Variations & Comparables
3.5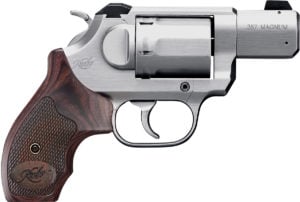 VIEW DETAILS
"Kimber did an awesome job with this revolver. Aesthetically it's appealing and eye-catching. The controls are easy to manipulate, the trigger is beautifully smooth, and the gun feels good in my hands. The biggest downside is the need for speedloaders because they are not easy to find." — Kat Stevens
Read More
final verdict
"Well, beauty is certainly in the eye of the beholder. I think this Colt represents a value that may not be readily apparent to many shooters—that of the investment. This is a great revolver. And as long as you understand that statement, you'll get the value of this gun." – Sean Curtis
Community reviews
There are no reviews for this product yet.
Add your own rating and help other Pew Pew users pick the right guns