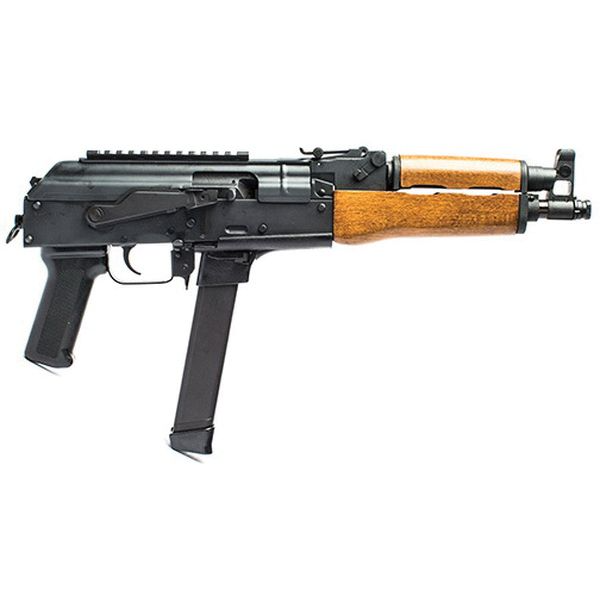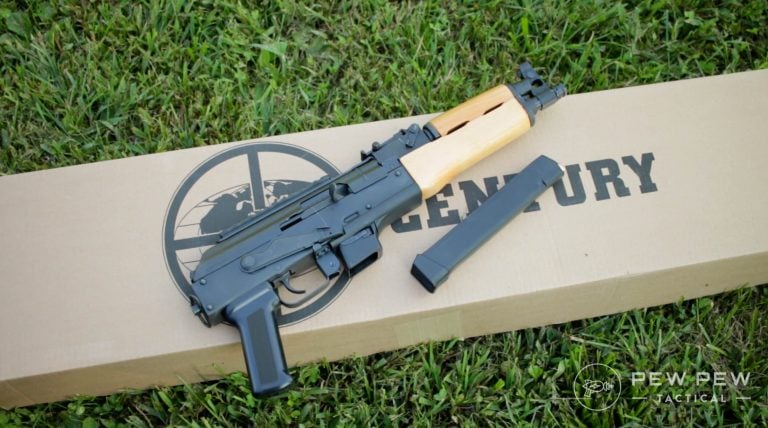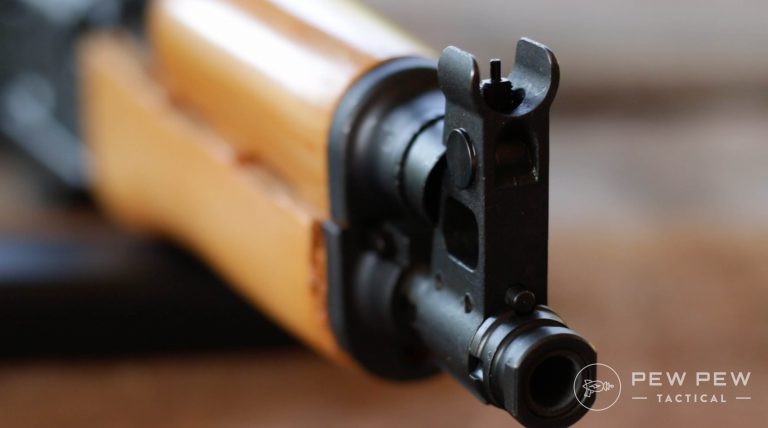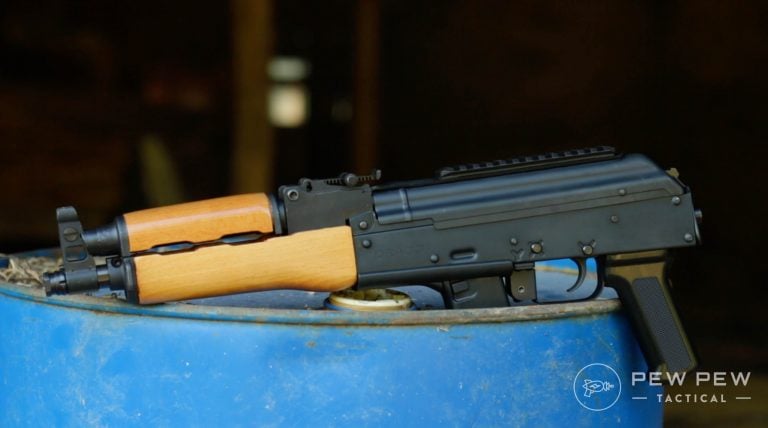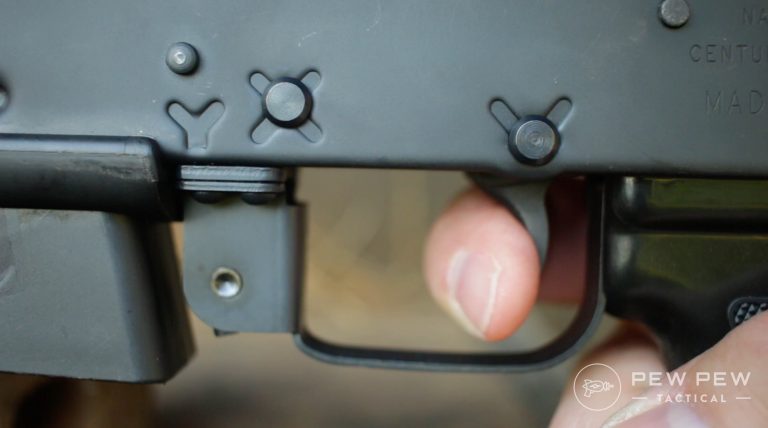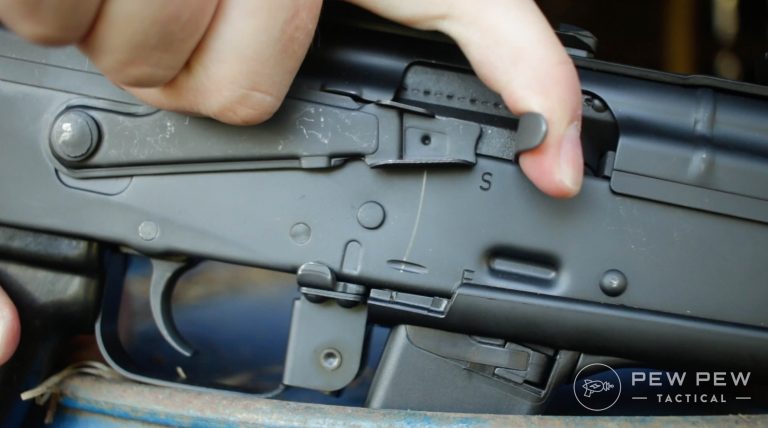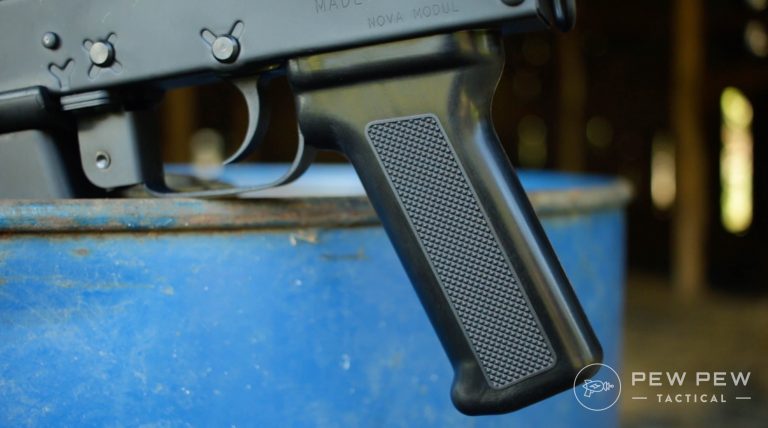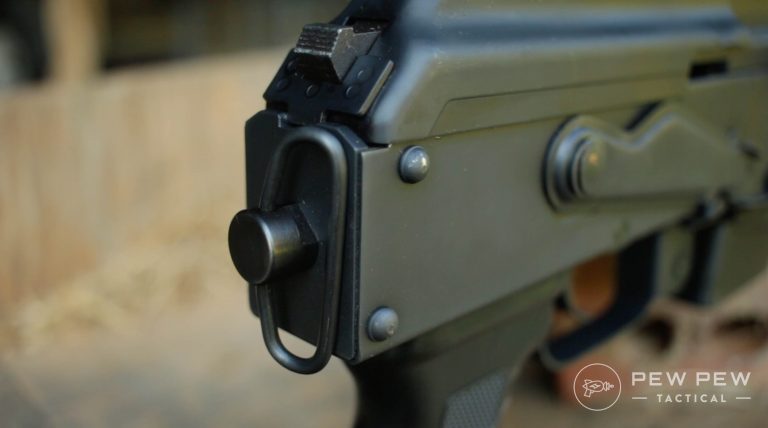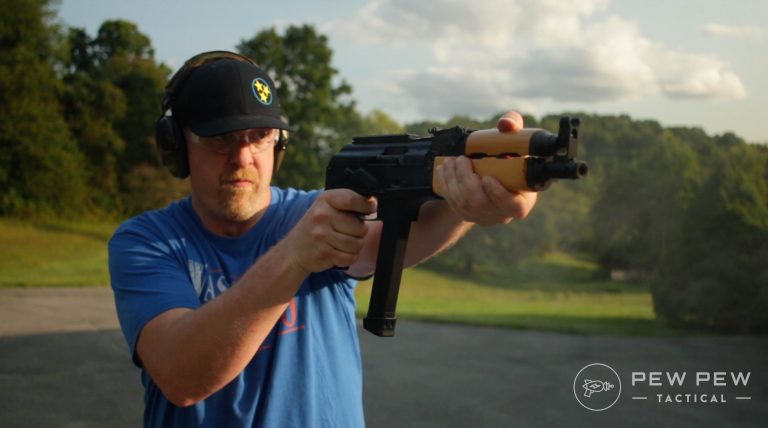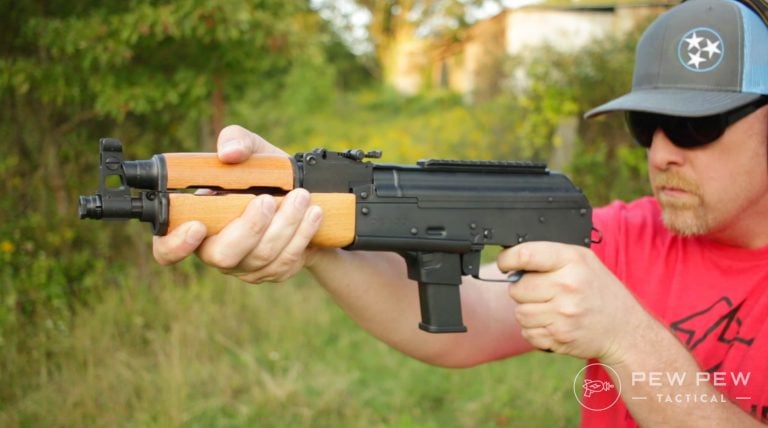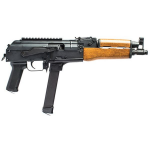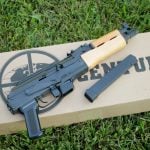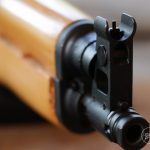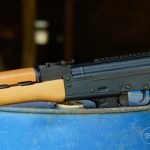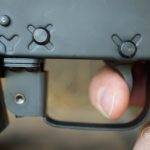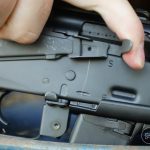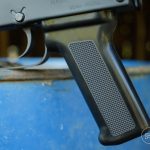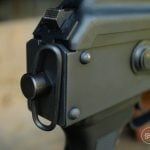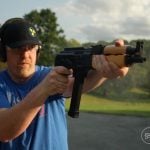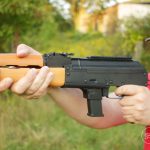 4
Fun

Uses Glock mags

Reliable
Awkward to hold

Adding a brace raises the price
Editor's Note:
The Century Arms Draco NAK9 is built in Romania but has arrived here to deliver fun. It features standard AK sights, a Picatinny railed dust cover to mount optics, a threaded barrel, and premium wood handguards. To make things easier, the NAK9 comes with one 33-round magazine and accepts all standard Glock 17 and 19-style magazines.
Read full review
Century Arms Draco NAK9 For Sale - Compare Prices
Century Arms Draco NAK9 Specs
Century Arms Draco NAK9 Features

Accepts Glock magazines

Picatinny rail hinged dust cover

Rear sling swivel mount

Original Romanian barrel

Enhanced trigger group
By The Numbers - Century Arms Draco NAK9
Accuracy
Accuracy is hard to judge since it comes with no brace and is essentially hip fired.
Reliability
Sample size of one, but this Draco ran great as long as I used Glock mags
Customization
While there are not a lot of options on the market for trigger or grip, you can certainly dial this one in with that rail, the brace, and the threaded barrel.
Ergonomics
Add a sling or a stabilizing brace and this number would double.
Overall
Hands-On Reviews & Related Post
Century Arms Draco NAK9 Variations & Comparables
Century Arms Draco NAK9 Upgrades & Accessories
final verdict
"Overall, I had a great time with the Draco NAK9 from Century Arms. While I think the addition of a suppressor, brace, and red dot would really bring this to perfection, it was a fun throwback as is. It's fun to shoot…so long as you ditch that Korean mag and stick with Glock branded ones. You can definitely get your comm bloc giggles in a 9mm platform with the Draco NAK9." – Johnny B
Community reviews
There are no reviews for this product yet.
Add your own rating and help other Pew Pew users pick the right guns