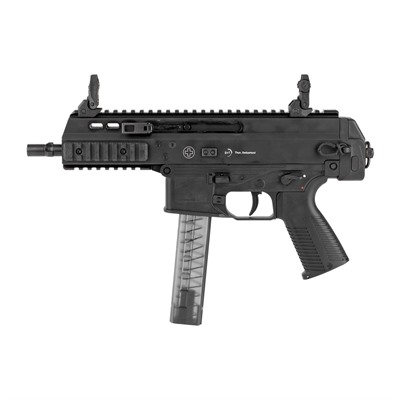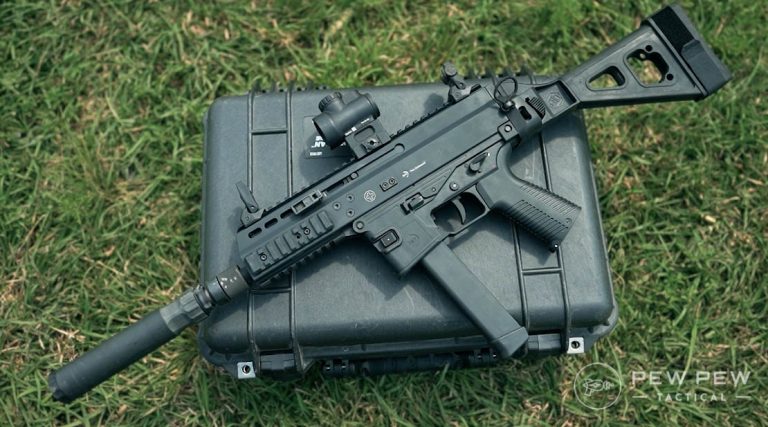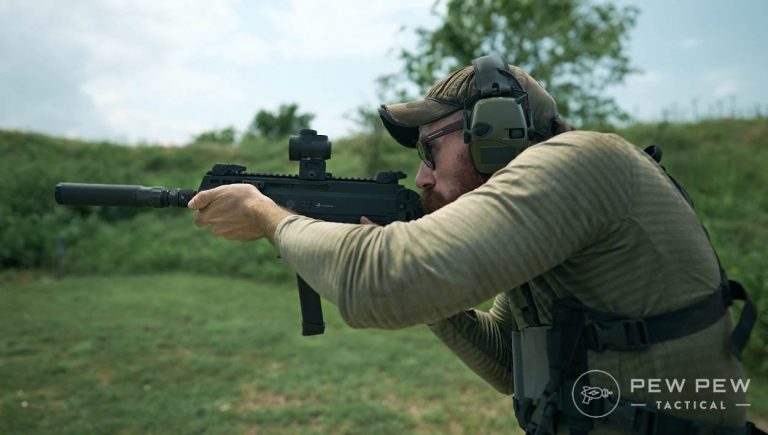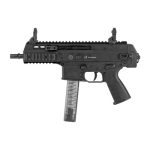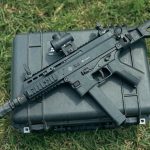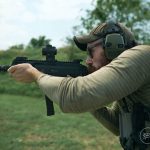 4
(0 ratings)
Minimal recoil

Lots of customization options

Overall a well made gun - Swiss quality!
Pricey - over $2000

Long and narrow magazine well makes reloading tricky
Editor's Note:
If you're a PCC fan, you gotta check out the B&T APC9 Pro.  This gun is well made and fun to shoot. While we preferred the ergonomics of the Sig MPX, the APC9 has it's perks such as low recoil and very accurate. The APC9 Pro has a slightly longer barrel than the APC9K Pro. For a more compact version, check out the APC9K Pro.
Read full review
Product Details
Magazine Capacity
30+1-Round
Magazine Included
1 x 30-Round
Product Features

Swappable polymer receiver - allows you to choose different types of mags

Compatible with standard B&T, Glock, and Sig P320 receivers

Ambidextrous selector level, bolt release, charging handle

Tri-lug muzzle device designed for easier mounting of suppressors
Product Description
The B&T APC9 PRO brings adaptability and performance to the series of APC platforms.  Every APC9 PRO features folding charging handles, ambidextrous selector level and bolt release. The receivers are swappable and compatible with also Glock and Sig P320 receivers.
Brugger & Thomet APC9 Pro For Sale - Compare Prices
By The Numbers
Accuracy
Performed well at the range
Reliability
We had issues dropping the bolt on fresh mags
Customization
There are lots of options with ability to swap lower
Ergonomics
Gun feels great!
Overall
Hands-On Reviews & Related Post
Brugger & Thomet APC9 Pro Variations & Comparables
4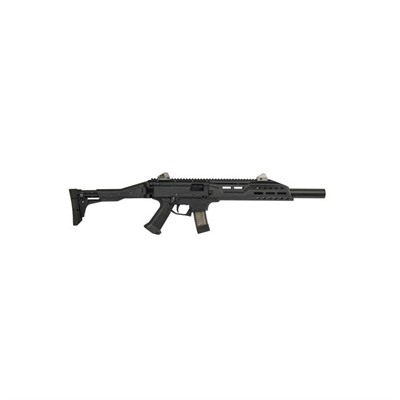 VIEW DETAILS
CZ's Scorpion EVO 3 S1 is an awesome rifle.  It's well made, easy to control, and has looks to die for. The market for this rifle is growing rapidly with a lot of companies introducing more and more custom parts for the Scorpion. Not to mention, it dominates in the accuracy department! It has a nice, long, sight radius, with excellent stock iron sights — this makes shooting accurately easy.
Read More
final verdict
The APC9 definitely gives the Sig MPX a run for its money.  It's well built, has tons of aftermarket upgrade options, and best of all, very low recoil for a blow back gun.  Ergonomics could be better but that's something you can fix afterwards.  This gun can run Glock and Sig P320 mags which is great for those who wants something compatible to play with.  It's certainly a nice reprieve from the standard AR-15 type rifles.
Community reviews
There are no reviews for this product yet.
Add your own rating and help other Pew Pew users pick the right guns