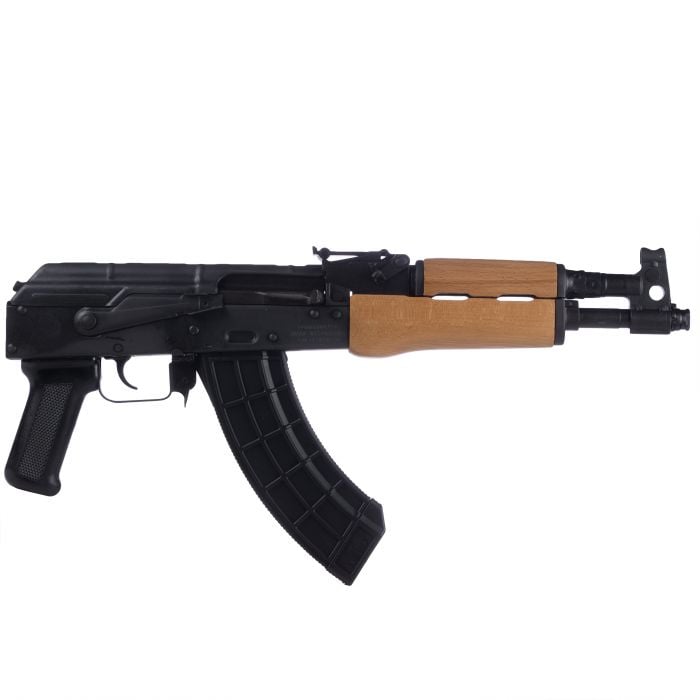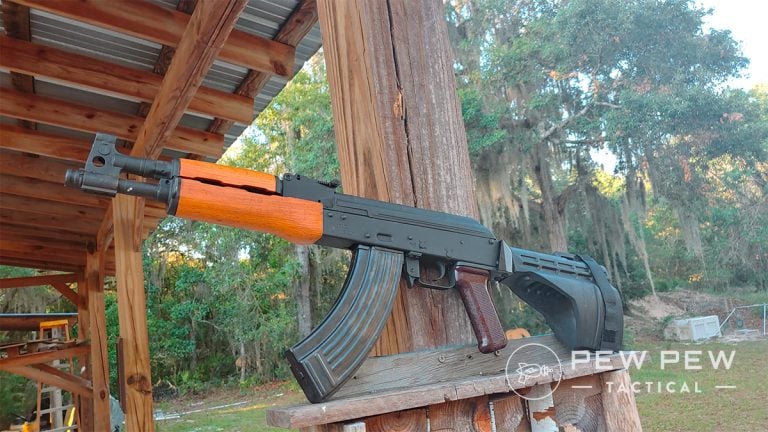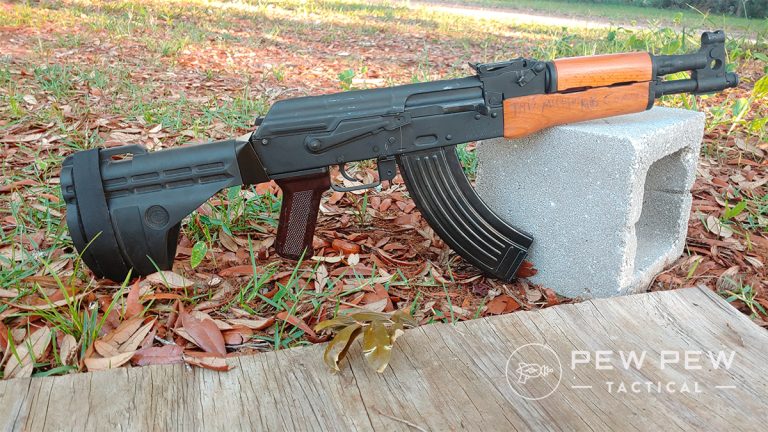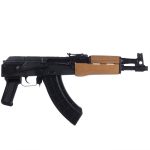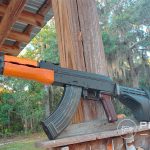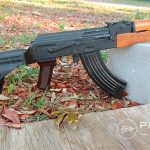 3.5
Compact and lightweight

Incredibly reliable

7.62×39 does well from short barrels
Loud

Huge muzzle flash

Limited brace options
Editor's Note:
The Century Arms Draco is built in Romania, bringing the famous AK reliability into a smaller, more compact platform. It features a 12.25-inch threaded barrel, standard AK sights, enhanced trigger group, and comes standard with one 30-round US Palm magazine. The Draco offers an AK platform that is both compact and reliable which is harder to find.
Read full review
Century Arms Draco For Sale - Compare Prices
Century Arms Draco Specs
Barrel Length
12.3in / 6.3in / 7.8in
Front Sight
Adjustable for elevation
Rear Sight
Fixed, adjustable for windage
Overall Length
14.5in / 17.5in / 21.5in
Century Arms Draco Features

30-round US Palm magazine

Enhanced trigger group

Threaded barrel

Premium hardwood grips

Standard AK sights
By The Numbers - Century Arms Draco
Accuracy
The Draco won't win any contests in the accuracy department.
Reliability
It's plenty reliable and isn't picky about being clean or babied. The gun goes bang when you want and need it to.
Customization
The AK aftermarket is fairly large, but the Draco is more difficult to change muzzle devices on, add optics to, and brace options are limited.
Ergonomics
It's an AK. You know what you're getting. Fancy doesn't describe it well, but it works and isn't insulting by any means.
Overall
Hands-On Reviews & Related Post
final verdict
"If you're hunting for a shorty AK and don't want to spend Meridian Defense money, then the Draco gets it done. It's plenty reliable, albeit simple and a little ugly. The Draco isn't necessarily a cheap gun, but reliable AKs tend to command a premium these days.  If you're a hip-hop enthusiast, no other AK pistol will do." – Travis Pike
Community reviews
There are no reviews for this product yet.
Add your own rating and help other Pew Pew users pick the right guns